Monthly Theme Box - November - Festive Fun
0
Posted on 18th October 2022 by Papermill Direct
Filed under
By popular demand we're releasing our Christmas Theme Box early!!
This box is jam packed with some of our merriest card colours to give you the jolliest of smiles! Hand selected and exclusive to only Papermilldirect, create magical keepsakes with your family this festive time. With an assortment of festive themed colours, you can create your own cards, decorations, tree ornaments and so much more!
There's no minimum subscription and no monthly contract.
Our boxes are a one time purchase, perfect if you're wanting to buy it as a gift or just to test it out!
There's a new box every month so be sure to check back with us or join our Newsletter list and we'll remind you!
Here it is, the box you've all been after, the theme this month is Festive Fun! Filled with traditional colours of reds and greens to luscious golds and twinkling silvers. Whether you're wanting a box that's perfect for pre-Christmas crafts or if you're thinking of gifts to buy your creative friends, we think our Festive Fun Box will be perfect for you.

x12 sheets of each:
Christmas Red Plain Card 240gsm
Extra White Linen Plain Card 250gsm
x1 sheet of each:
Harvest Gold Pure Pearl Sparkle Card Single Sided 300gsm
Gold White Pure Pearl Single Sided Card 300gsm
Titanium Silver Pure Pearl Card Single Sided 300gsm
Xmas Green Pure Pearl Card Single Sided 300gsm
Xmas Red Pure Pearl Single Sided Card 300gsm
Samples to match each A4 sheet of card, this includes both premium, pearl, and classic card. Altogether you will receive 10 samples to match up to each colour of card.
X10 Mystery A6 Sheets These sheets will be hand-picked by our despatch team, meaning no two mixes will be the same! Our despatch team will choose colours that complement the theme of the box as well as choosing the card or paper that they recommend. Due to the way the A6 card is selected we are unable to offer samples for the A6 card you may receive.
X10 Mystery Cards Blanks either A5 or A6 Similar to our mystery A6 sheets in this box you will receive x10 card blanks, packaged flat, ready for you to add your own festive flair! A selection of Mirror and Glitter off cuts for die cutting or creating sentiments with
A discount code for your next box and a mystery discount code.
Free Shipping is available during the month of release, Monthly Themed Boxes will incur shipping charges the following months.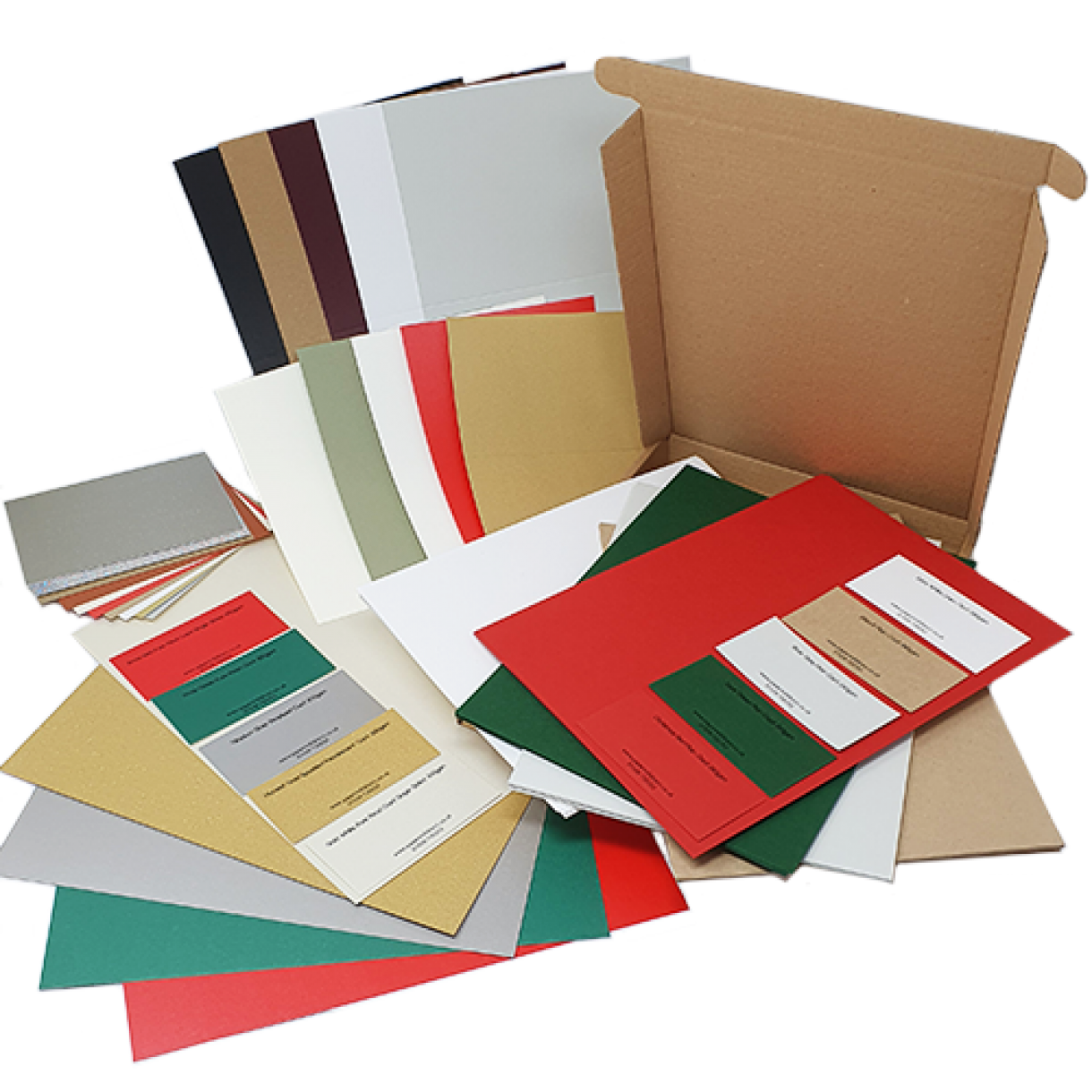 Our Design Team have been busy creating some awesome crafts for you to try!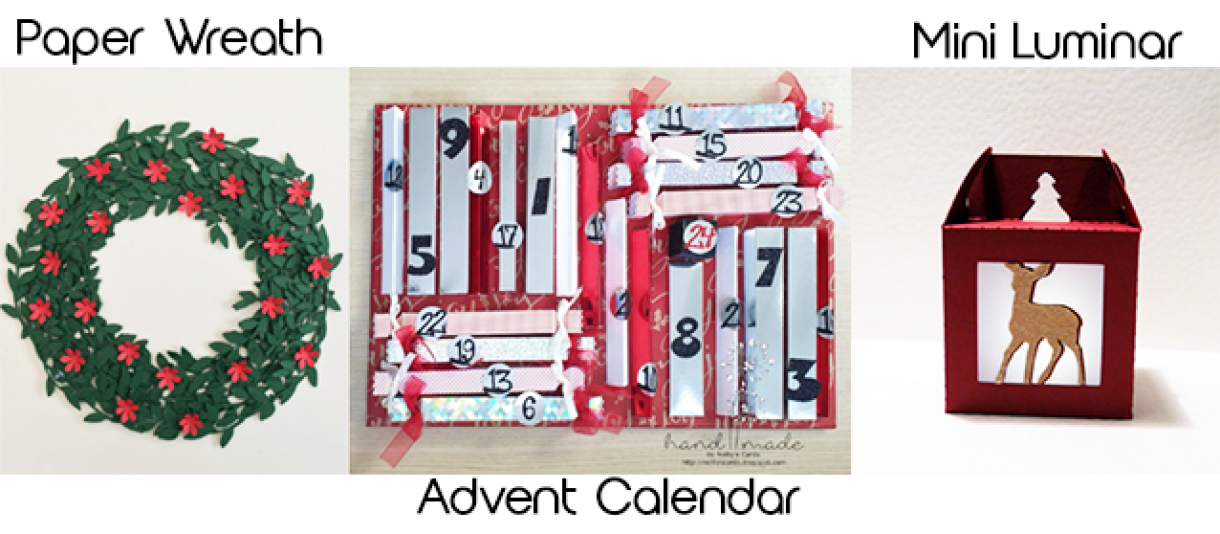 Stacy has made a wonderful Mini Christmas Wreath but you can make it any size you fancy! Check out her blog post here!

Alternative Christmas Wreath's for you to create:
Holly Wreath
Barbara's Winter Wreath
Flower Wreath

Are you sick of filling pre-made advent calendars and fighting to get your goodies to fit? Annette has created her very own bespoke Advent Calendar and Click here to find out how she did it!

Alternative Advent Calendars to create:
Milk Carton Calendar
Pillow Box Advent Calendar

We have some lovely little Luminaries to make with Nicole too! Add an (electronic) tea light to these decorative pieces or run some string through them to create a unique bunting. Click here to see how Nicole created her Mini Luminary.
Here's a few festive crafts we've found online that looked like good fun!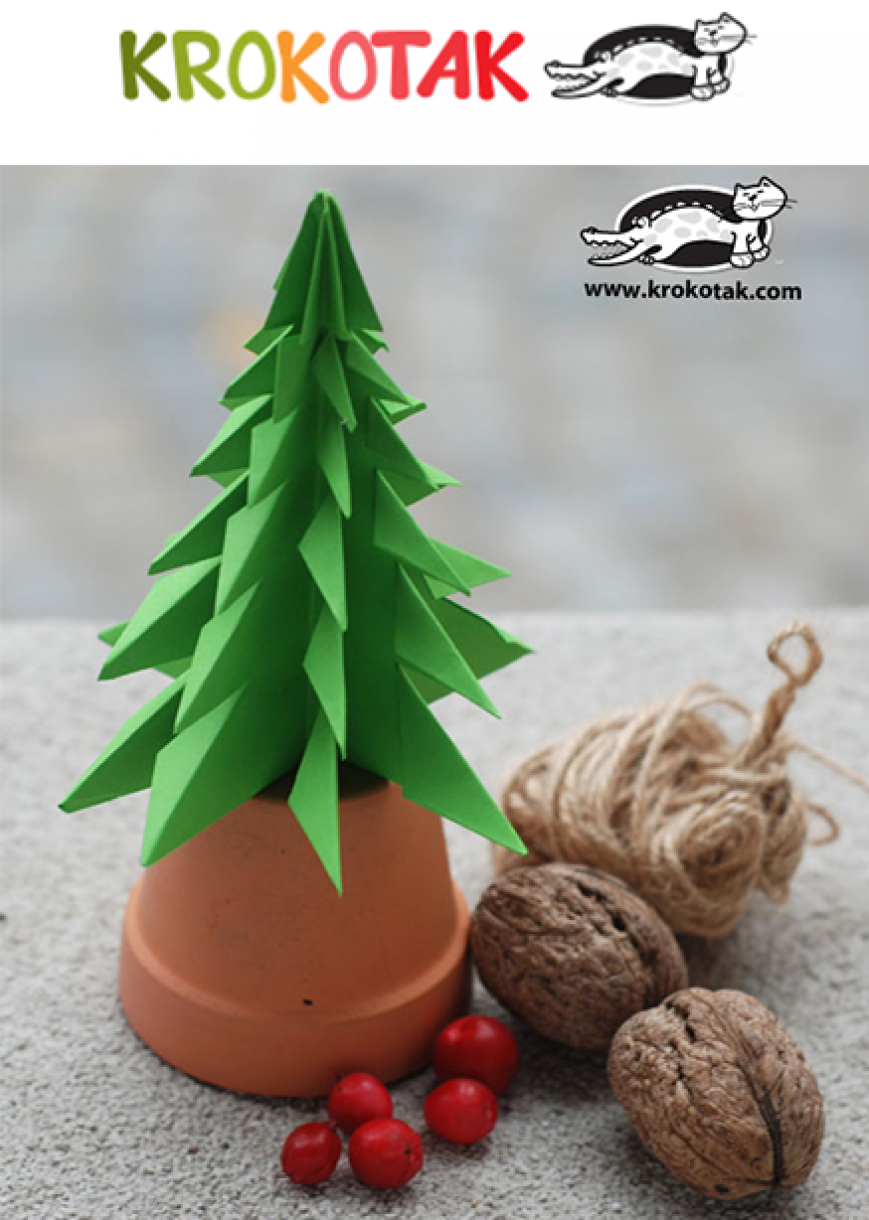 This awesome paper tree has been created by Krokotak! There website has step-by-step instructions, with pictures, to help your create you own Christmas fern! Click here to check out their website or Follow Krokotak_ on Instagram!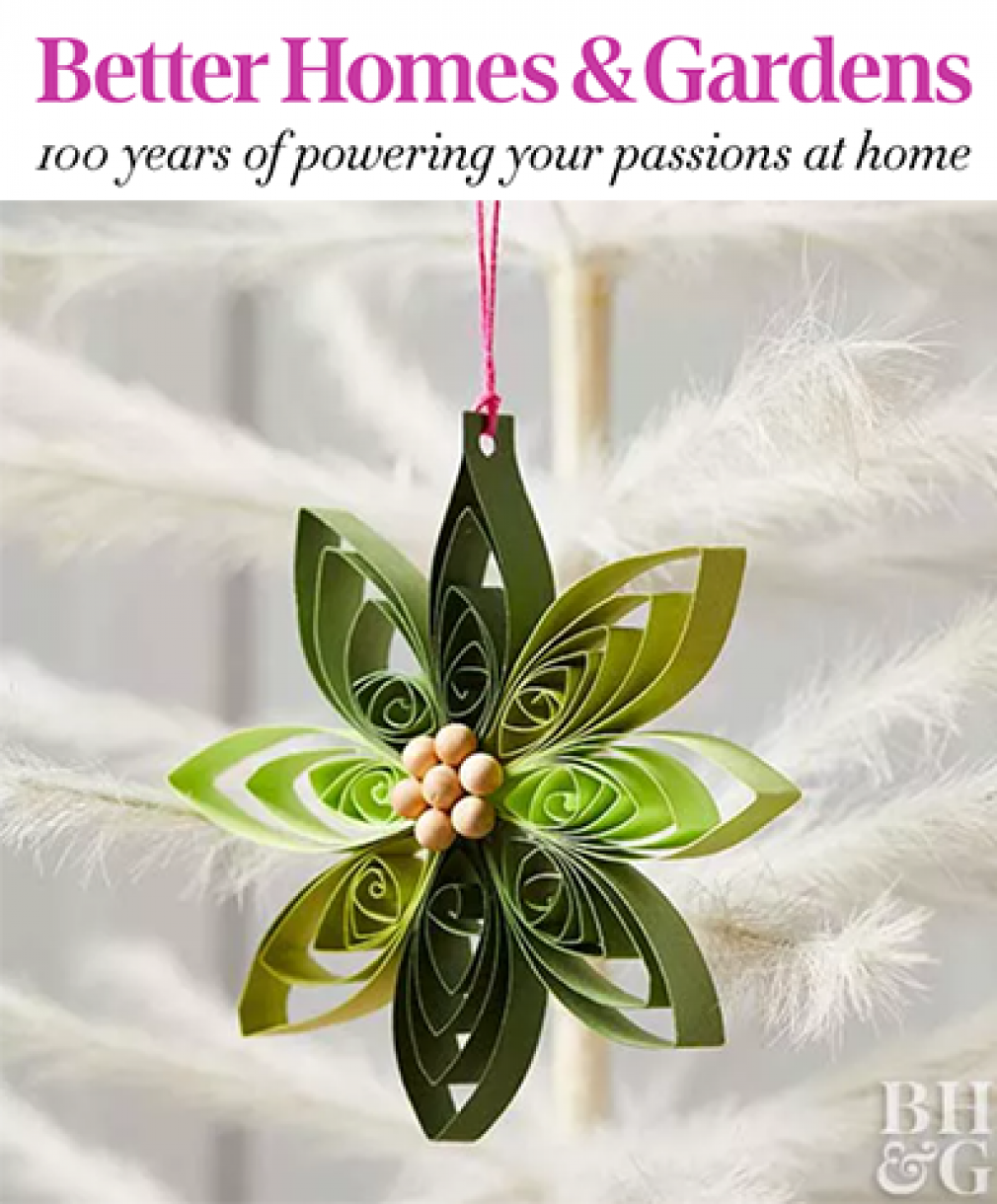 These Quilled paper ornaments are a great for using up extra scraps! Check out how they made these at Better Homes & Gardens or take a look at their Instagram for inspiration!

Try your hand at creating your very own Christmas lights with Stubbornly Crafty! Just as beautiful as fairy lights but no need to plug these ones in! Find out how Stubbornly Crafty created these lights here or head over to their Instagram for more crafty creations!