How to Create a DIY Holly Wreath
2
Posted on 23rd December 2022 by STACEY BONE
Filed under Seasonal Crafts, Papercraft Disciplines And Techniques, Papercut, Design Team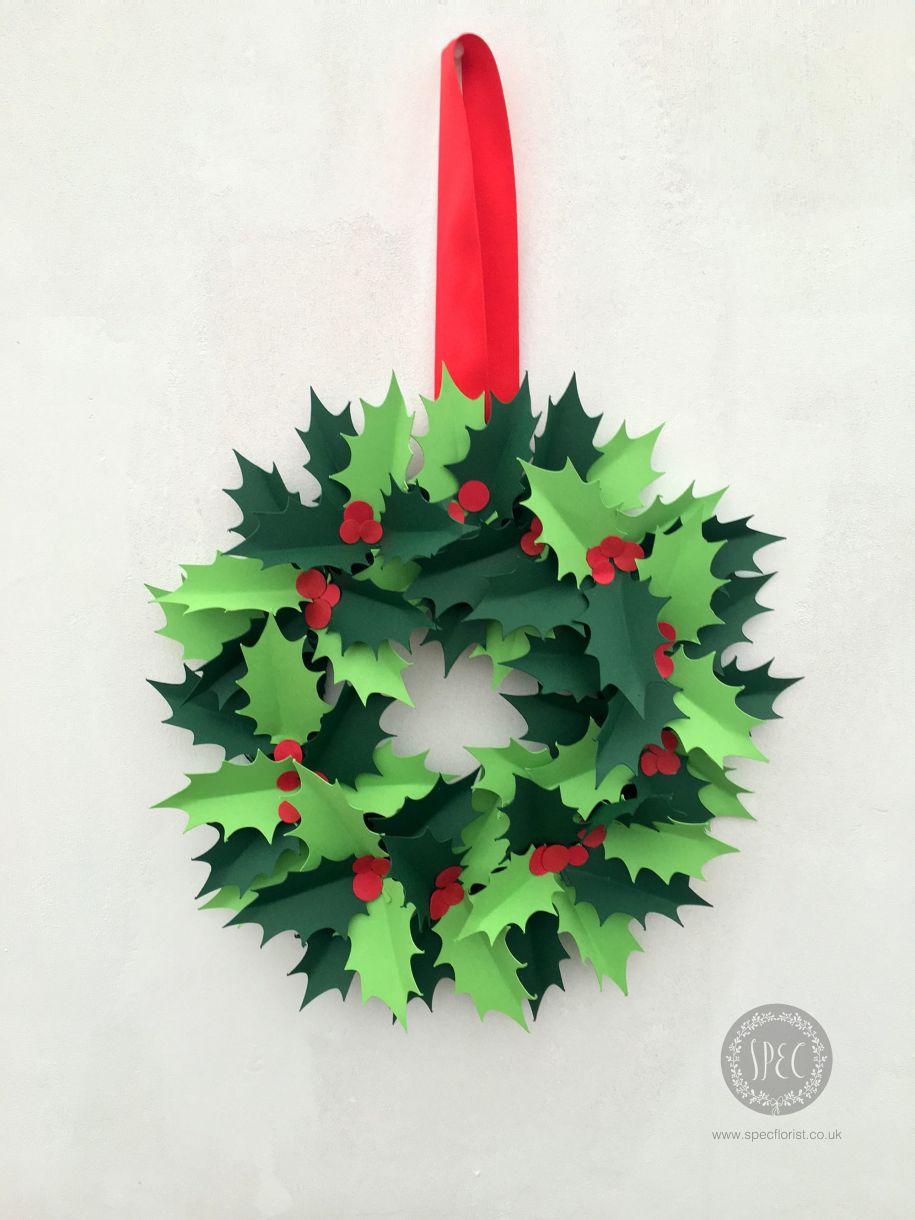 Hi everyone, it's Stacey and this week I've been Christmas crafting. I've designed a pretty holly wreath, perfect for hanging indoors for the festive season. They are pretty straightforward to make, and it's a great chance to involve the kids and spend quality time making beautiful decorations together. However, before we get into the ins and outs of putting together your DIY wreath, we'd love to look at what has given this particular décor such a grand status at Christmas time.
What is a Wreath, and Where did they come from?
Walking through the streets at Christmas, wreaths can be seen on almost every door. They look beautiful and, over the years, have been adapted to include LED lights and tinsel. Some even sing as you approach with built-in sensors. However, the modest wreath, made of leaves and foliage, has many connections to history and tradition.
In case you are unsure, a wreath is an assortment of flowers, evergreens, leaves, fruit and twigs. Twist all the items together, and create a circular ring that can be hung as your wreath. However, many modern-day wreaths, much like Christmas trees, are made with artificial bits to save time and money.
The wreath has been used for many reasons, from harvest celebrations to Christmas decorations. Before being associated with Christmas, they were a symbol of victory in Roman and ancient greek times. They were often placed on the head of Athletes who were victorious at the Panhellenic games. However, in more recent history, they were simply created to signify the start of advent and use up all the leftover waste after trimming the Christmas tree.
Creating Your DIY Wreath
Creating a DIY paper Christmas wreath is a really effective decoration that can be done by even the smallest of hands (with help, of course). Although they are not durable enough to decorate the outside or your front door, they can be used on the inside. Attach them to your kitchen door, hallway walls or wherever they may fit to add a special touch to your decorations.
So, the bit you were most likely looking for when reading this blog – how to make a paper Christmas wreath.
To make your own, you'll need the following materials:
Dark green plain card 240gsm
Apple green plain card 240gsm
Intensive red plain card 160gsm
Christmas red plain card 240 gsm
Glue gun
Mod Podge
Crafting wire ring
Green florist mossing twine
Ribbon of your choice
Top Tip: How much you will need of each will vary depending on your wire ring size. It's always best to buy too much than too little. We offer various sizes and amounts of craft card, so we always advise buying plenty. Any leftovers can easily be used for other craft projects over Christmas.
I will guide you through making your paper Christmas wreath step by step, offering any advice along the way, so if you have gathered everything you need, great! Let's make a wreath together.
The first step is to wrap your wire ring with the twine.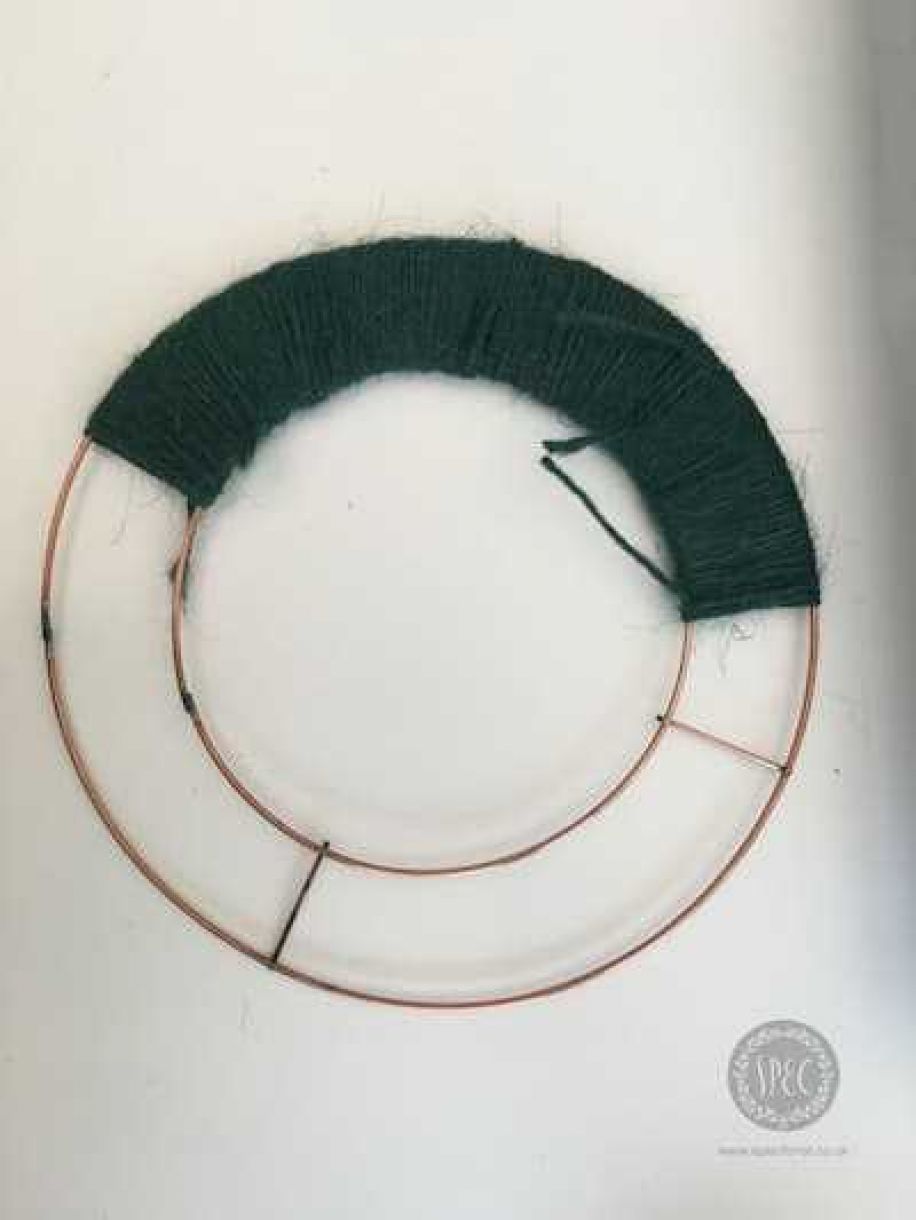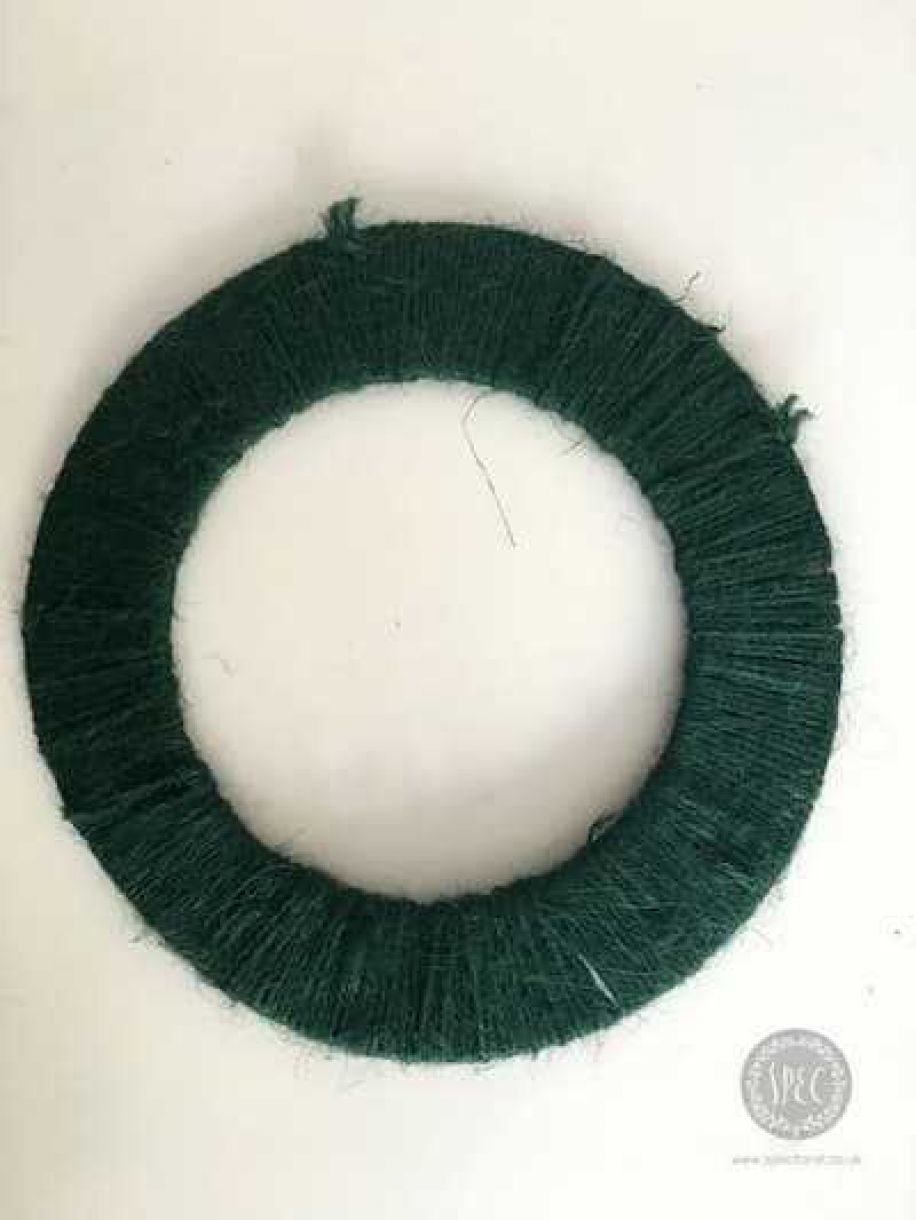 I wrapped my ring in sections, knotting the ends to the ring and the next piece of twine. I chose to use green twine to blend in with the leaves. I created an SVG file to cut on my machine to make my holly. However, if you don't have the same equipment, don't worry. You can still create beautiful leaves by using a template to keep them all looking the same.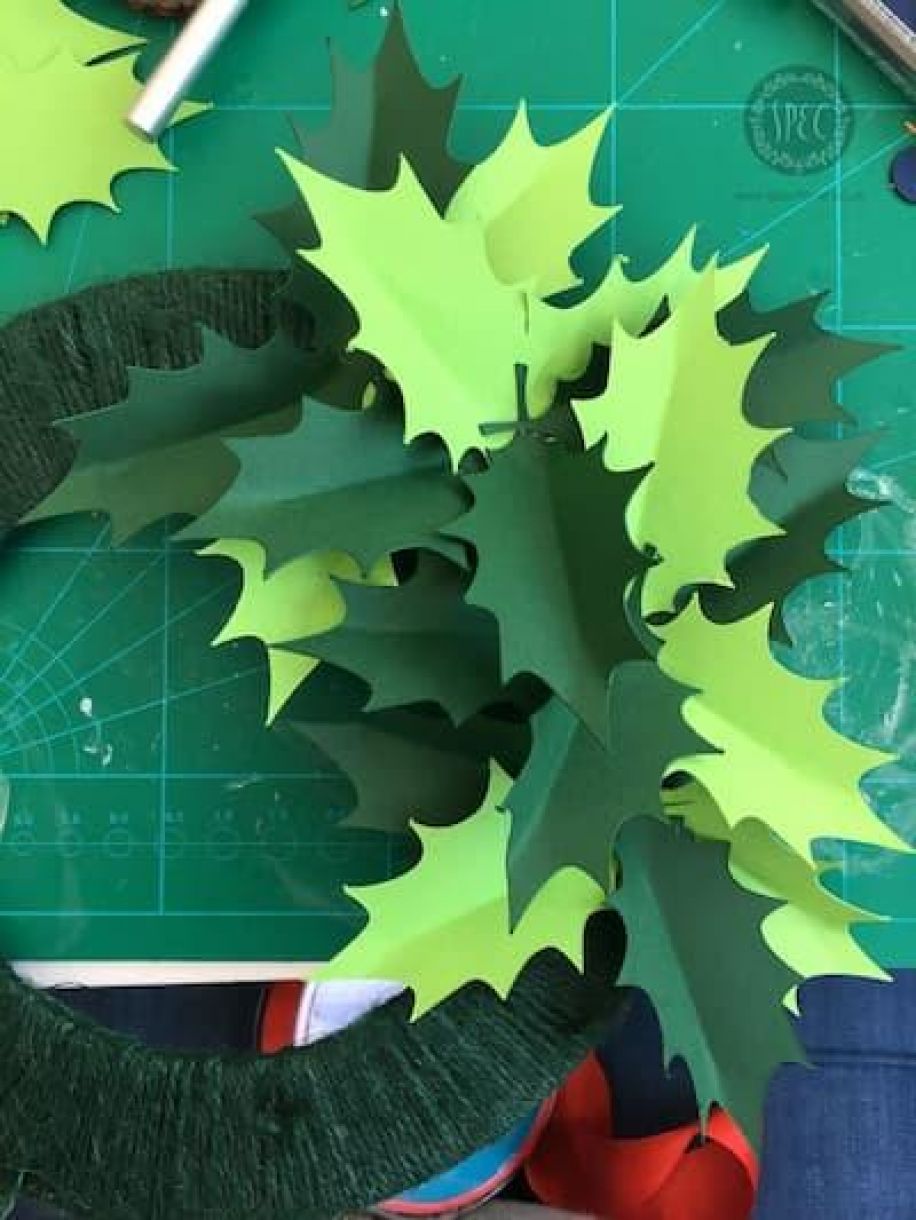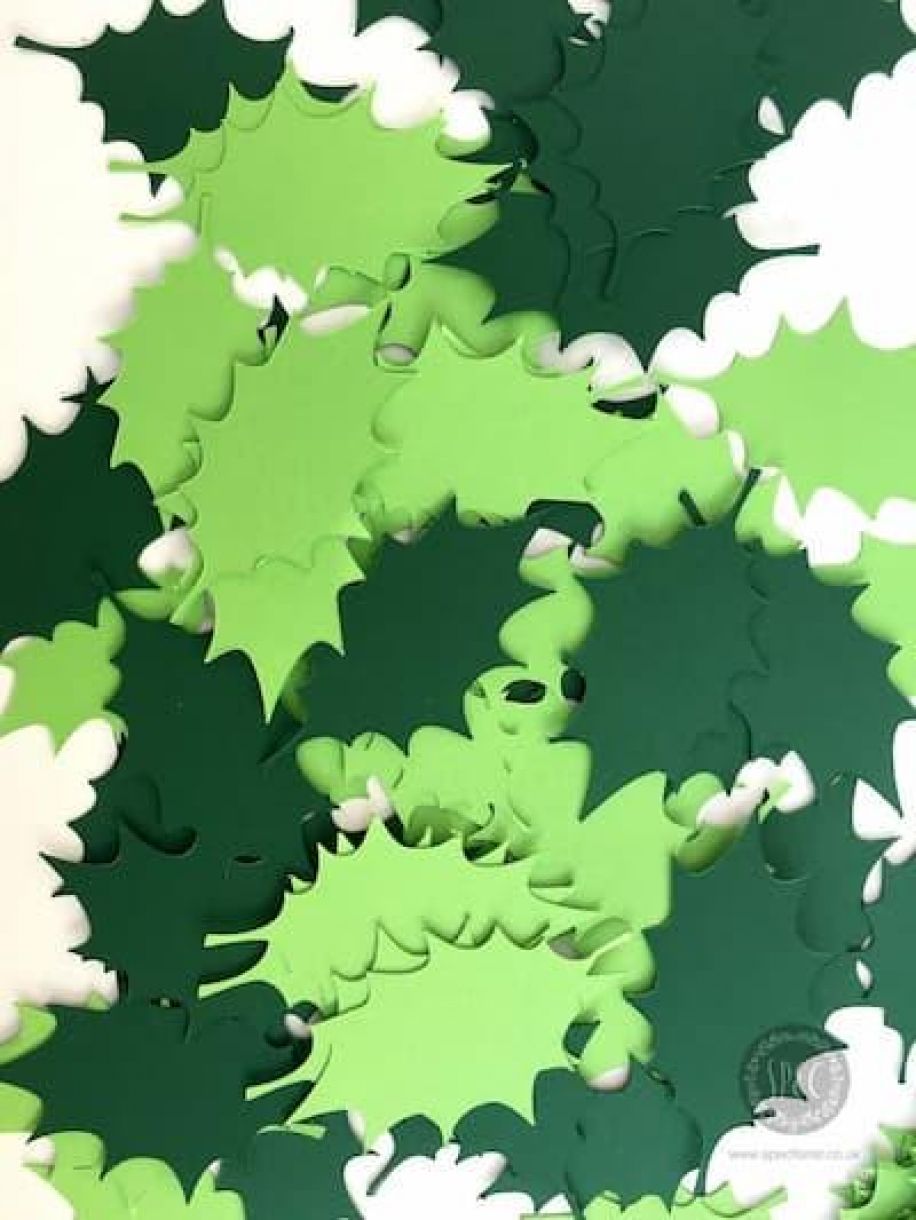 Using a hot glue gun, you'll need to stick all the prickly holly leaves to the wire ring. For this reason, we recommend using a card and not the likes of our a4 paper, as hot glue can easily compromise the sturdiness of the paper.
I bunched four leaves together, two of each colour, and arranged them by what was pleasing to the eye. Alternatively, you could create a pattern with the various shades, style them to what matches your home or get creative with them.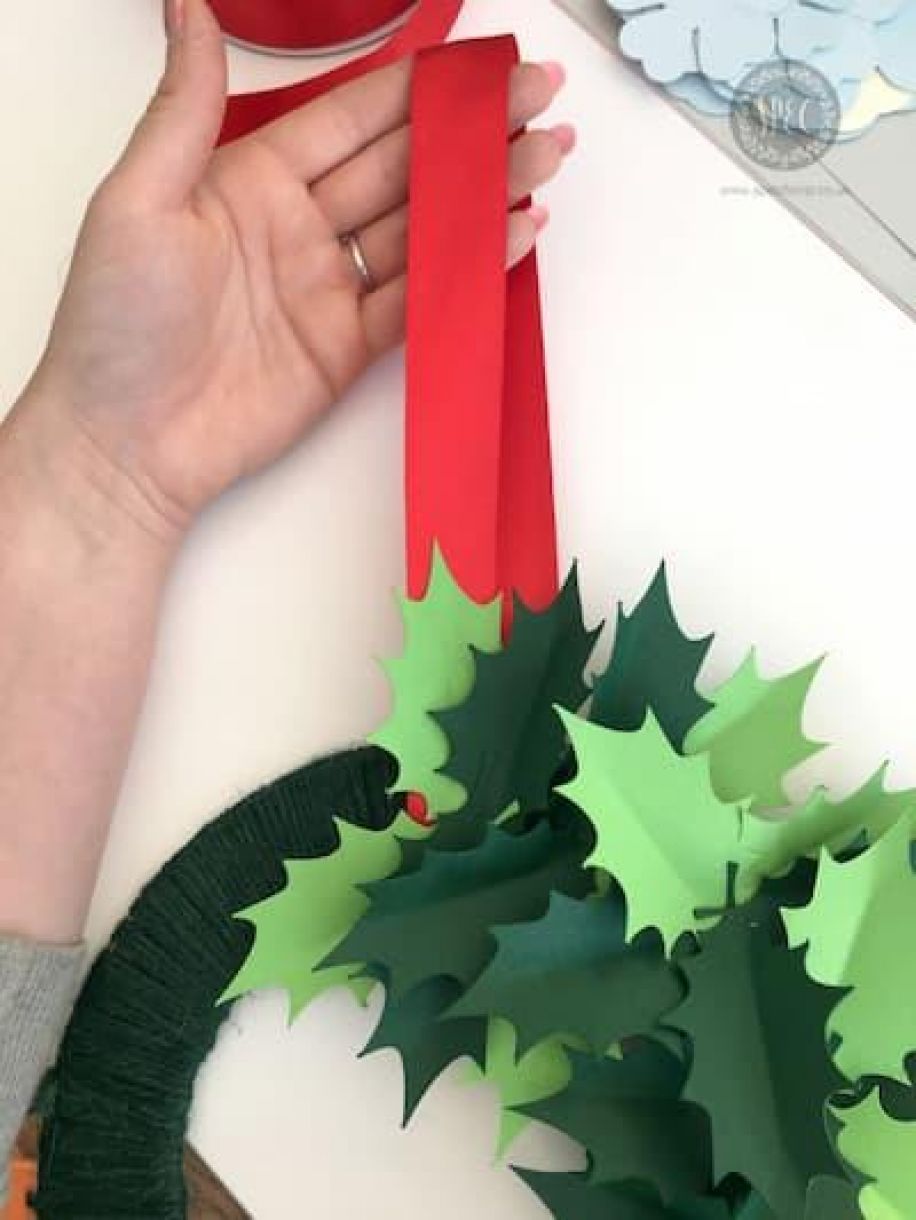 Before you cover the whole ring with holly, attach your ribbon for hanging. Make a loop with the ribbon, glue it onto the twine, and cover the front with leaves. Once all the holly is attached in little groups, you can then fill in any spaces with single leaves that look a little bare.
Using my Cricut machine, I cut two sizes of berries with the different shades of the red card. Glue your berries onto your holly, mixing the two shades of card together. I chose to use Mod Podge to glue my berries onto the wreath as they can be a bit fiddly, and it can help prevent little burnt fingers. You may choose to use a circle craft punch if you have one. However, cutting them by hand can provide a more natural appearance and is excellent for getting children used to scissors.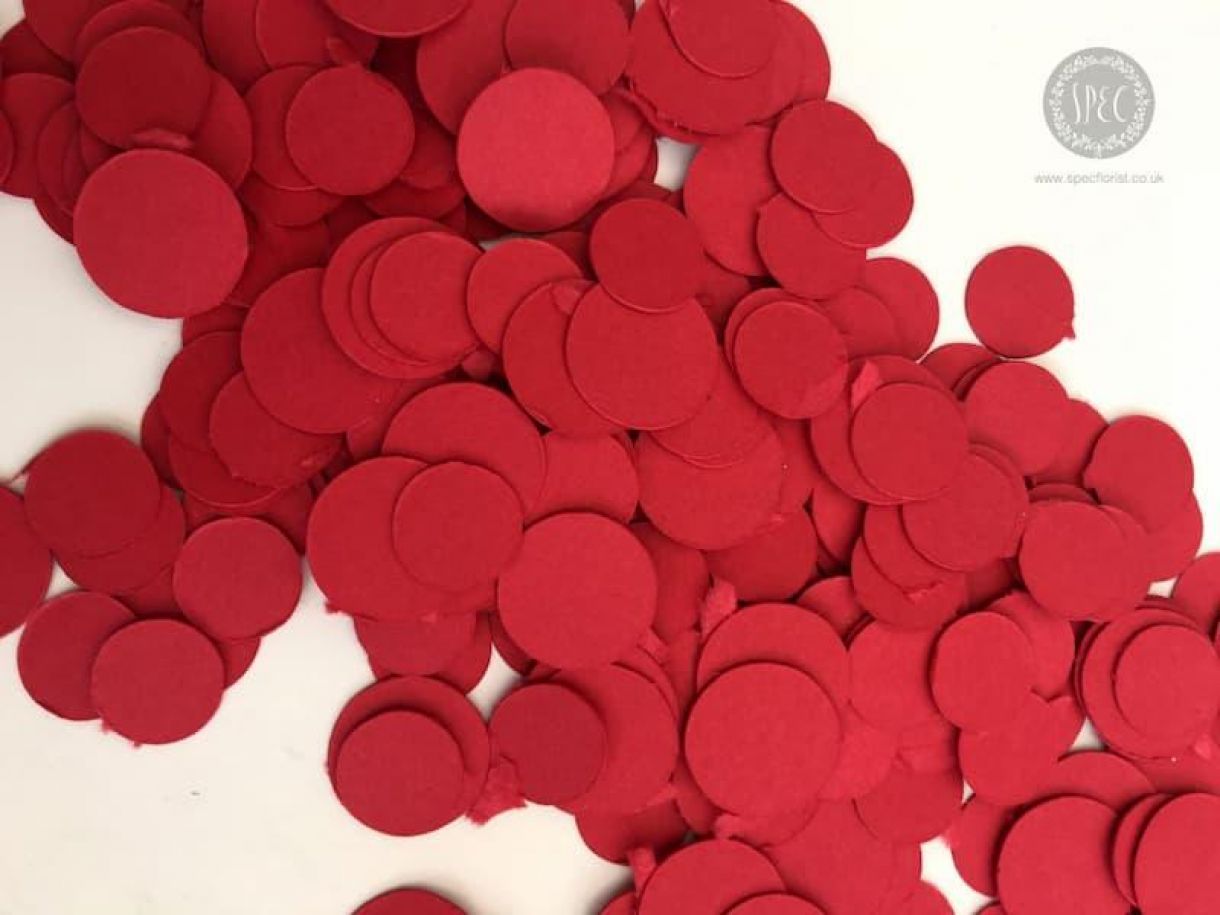 If you're using Mod Podge or another craft glue, I recommend leaving your wreath to dry for a little while once you've stuck on the berries before hanging. After all, no one wants a droopy wreath. Once it is all dry, you can pridefully hang your art to impress guests and visiting family.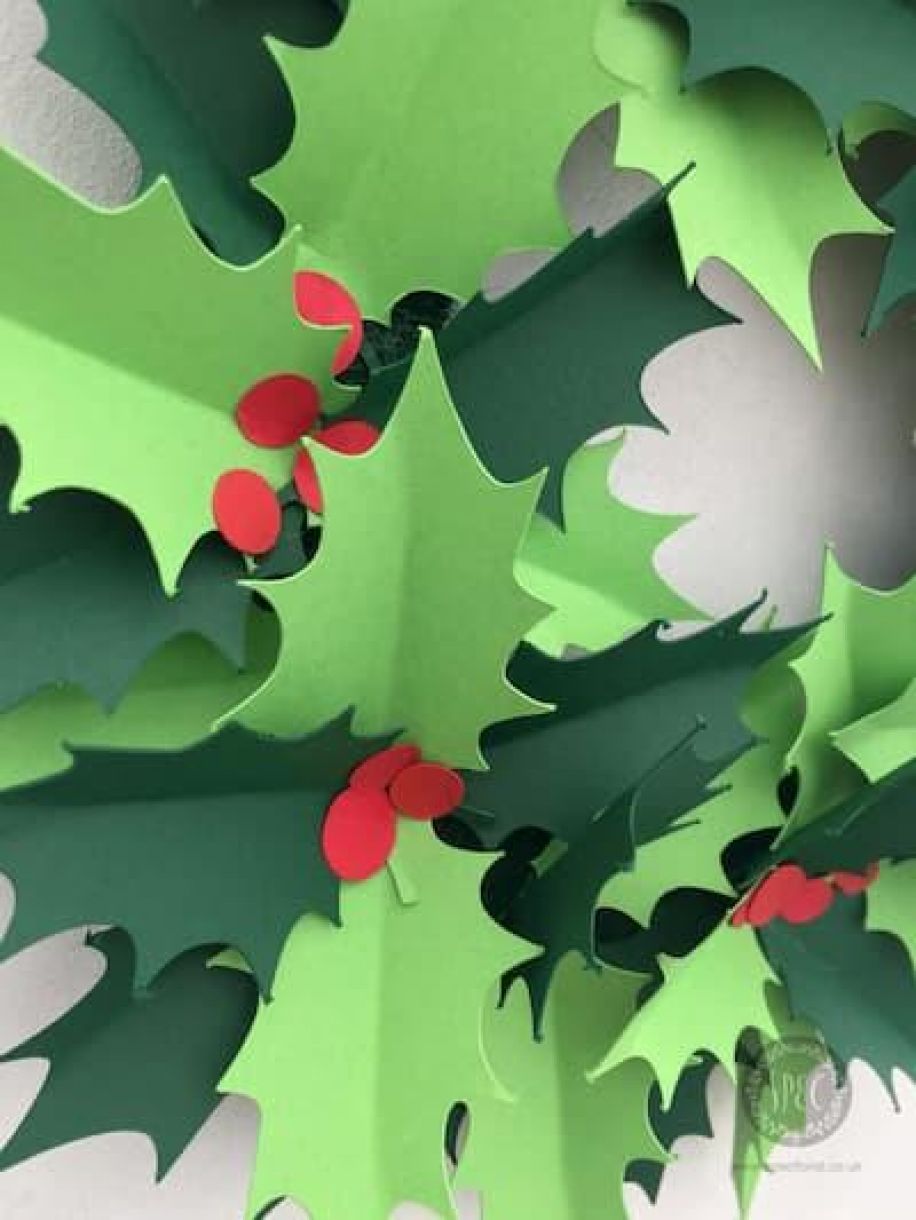 "Ta Da!" you have a beautiful Christmas holy wreath.
However you are spending your holidays, make sure it's filled with happy Christmas crafting!
And don't forget, for all your craft projects, be sure you get your card and paper from a paper shop with heart at the forefront of everything it does. Order your supplies online today. We can even provide samples so that you know you are getting the best. We are sure to have everything you need for this season's crafting.