Monthly Themed Box - October - Halloween
2
Posted on 12th October 2022 by Papermill Direct
Filed under
Did you like our Autumn themed box last month? Well, we're back with a bit of a spooky theme! This small box is packed full of luscious card with varying weights and eerie-sistable colours. We've added samples to help you identify the card you receive and a secret discount code just for you.
There's no minimum subscription and no monthly contract.
Our boxes are a one time purchase, perfect if you're wanting to buy it as a gift or just to test it out!
There's a new box every month so be sure to check back with us or join our Newsletter list and we'll remind you!
The theme this month is Halloween! We've collected iconic Halloween colours to go with all your crafting needs. Create hanging bats to scare trick or treaters, make wicked invites for a scary sleepover, or design your own paper masks for dressing up in.

Our box for October is Halloween themed, in the box you will receive:

x12 sheets of each:
Black Bowston Plain Card 290gsm
Dark Violet Plain Card 240gsm
Mandarin Orange Plain Card 240gsm
Apple Green Plain Card 240gsm
Extra White Hammered Card 250gsm
x1 sheet of each:
Charcoal Black Pure Pearl Sparkle Card Single Sided 300gsm
Dazzle Green Pure Pearl Single Sided Card 300gsm
Dazzle Purple Pure Pearl Single Sided Card 300gsm
Royal Violet Pure Pearl Card Single Sided 300gsm
Royal Red Pure Pearl Card Single Sided 300gsm
Samples to match each A4 sheet of card, this includes both premium, pearl, and classic card. Altogether you will receive 10 samples to match up to each colour of card.
x20 Mystery A6 Sheets
These sheets will be hand-picked by our despatch team, meaning no two mixes will be the same! Our despatch team will choose colours that compliment the theme of the box as well as choosing the card or paper that they recommend. Due to the way the A6 card is selected we are unable to offer samples for the A6 card you may receive.
A discount code for your next box and a mystery discount code.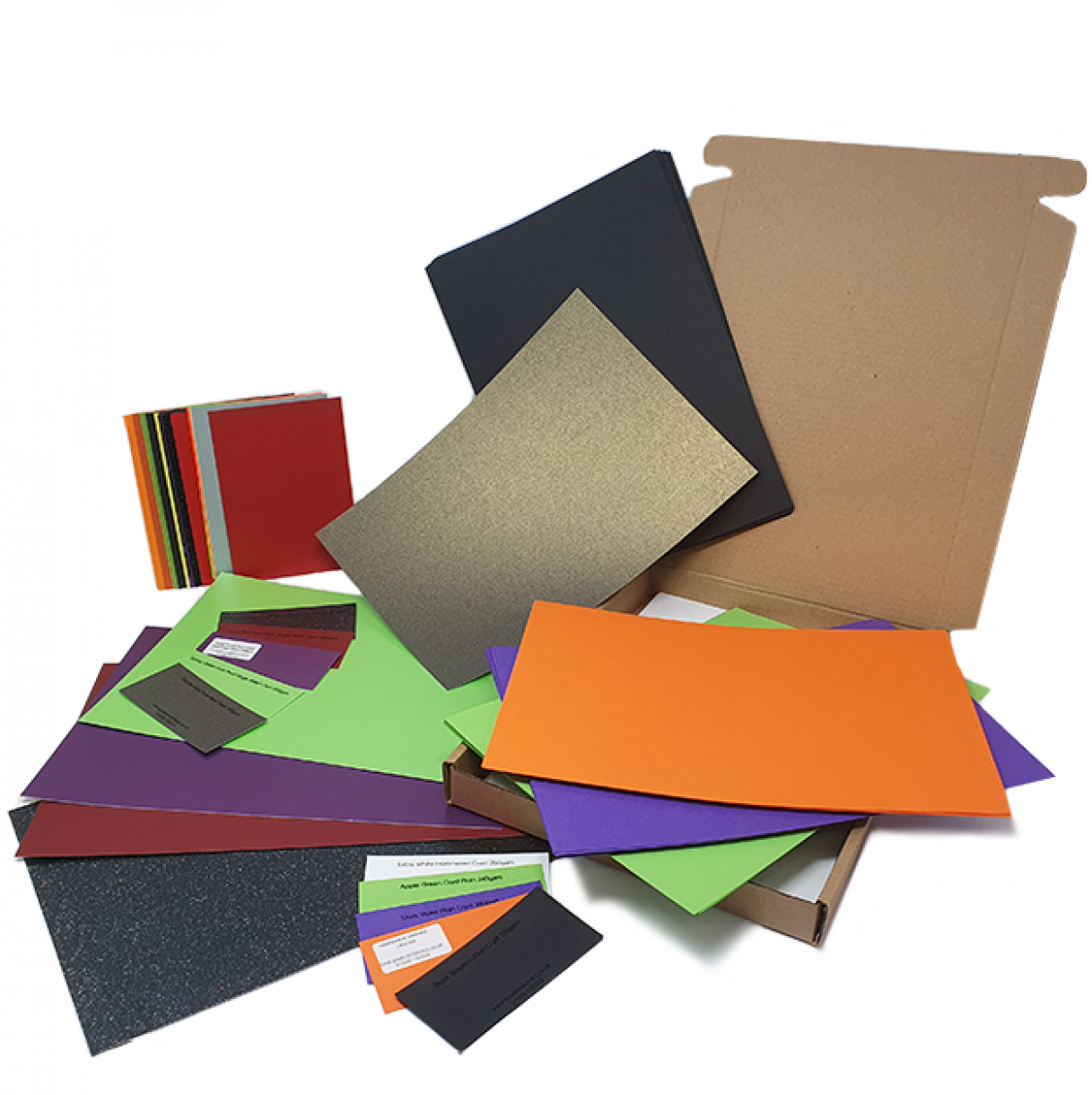 Why not take a look at what our Design Team has created over the years, here's a few that we absolutely adore!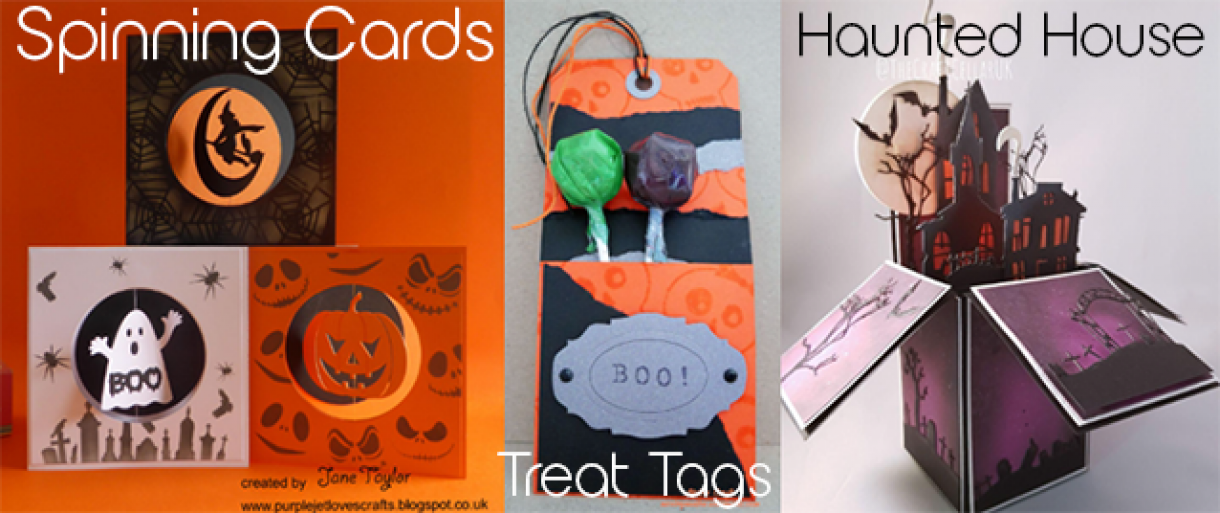 Jane's Halloween Spinner Cards will have every one turning their heads!
Halloween Spinner Card
If you're a fan of Trick or Treaters then Nicole's Halloween Treat Tags are perfect for you! Add a touch of personalisation if you know the ghosts and ghouls haunting your door
Halloween Treat Tag Tutorial
If you spend all year waiting for this spooky season then challenge yourself with Alison's pop up Haunted House
Spooky House Halloween Pop Up Box Card
Check out this blog post from 2018 for more Halloween crafting ideas, click here.
We've found a few more inspiring crafts you might want to try.
Mandala cat svg https://specialheartstudio.com...
Made everyday bats https://www.madeeveryday.com/b...
Skeleton template https://www.handmadecharlotte....
free triangle box template http://www.linesacross.com/201...
Gjoa (pronounced Jo-ah) can show you how she created this incredible layered cat mandala her personal blog. Click here to take a look at how she created this piece, sign up with your email address to receive the free SVG download. Follow Special Heart Studio on Instagram for more inspiration!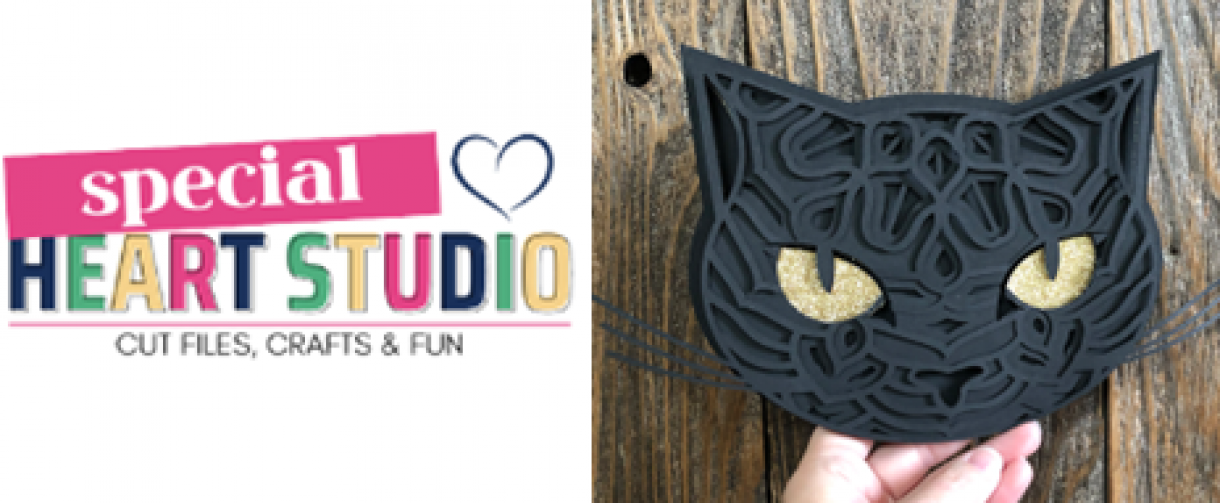 Dana has created an incredible flock of bats to adorn her walls this October and she can help you create your own too! She has a free bat template for you to download and step by step instructions. Click here to find out more. Follow Made_Everyday on Instagram for more inspiration!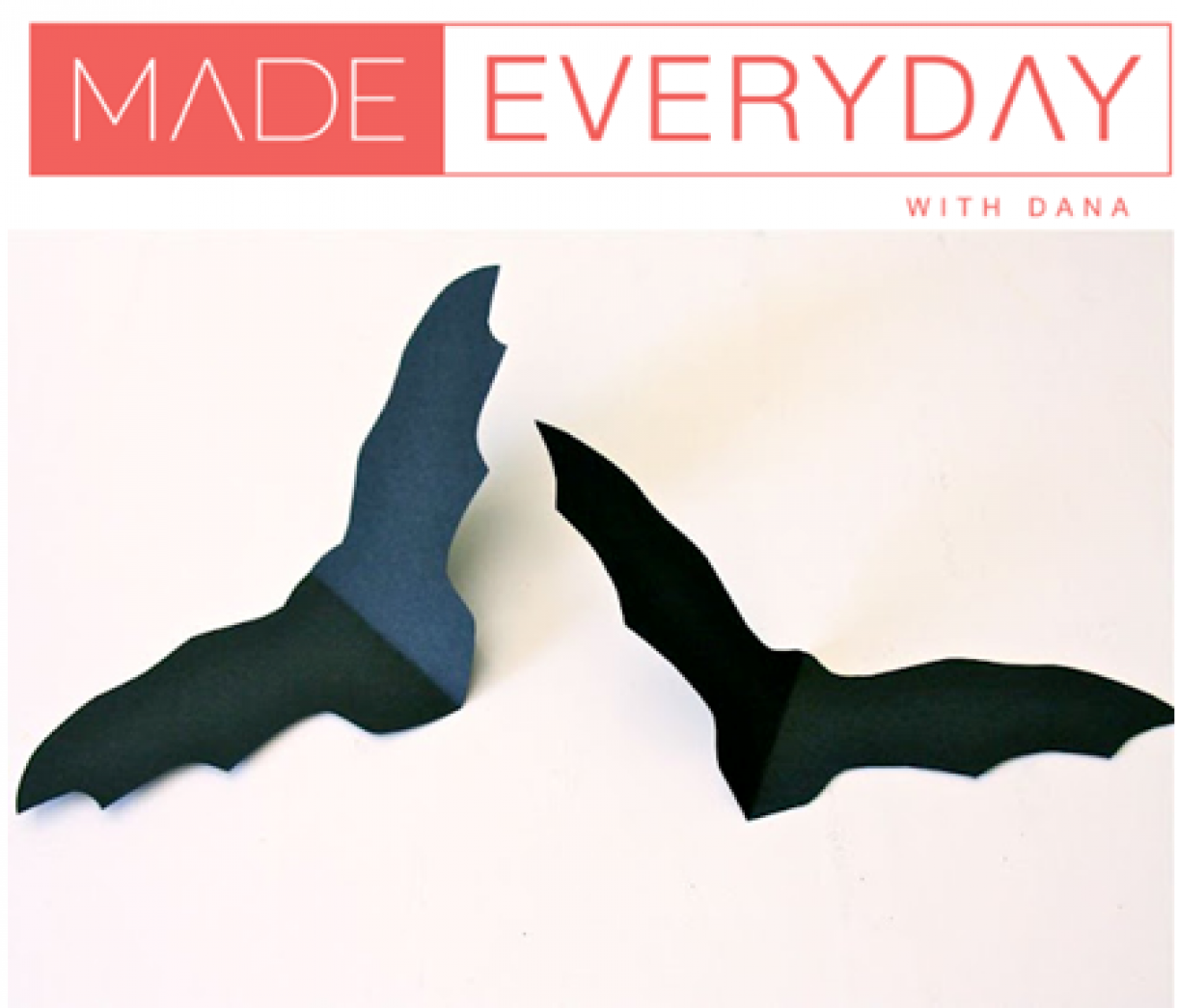 Create your own funny bones with Charlotte! This DIY Trick or Treat greeter will have everyone visiting your house. With a free template to print out and instructions to help you get him set up, Charlotte's got us covered! Click here to find out more. Follow Handmade Charlotte on Instagram for more inspiration!