Halloween Spinner Card
0
Posted on 23rd October 2023 by Jane Taylor
Filed under Card Making Ideas, Seasonal Crafts, Halloween Paper Crafts, Design Team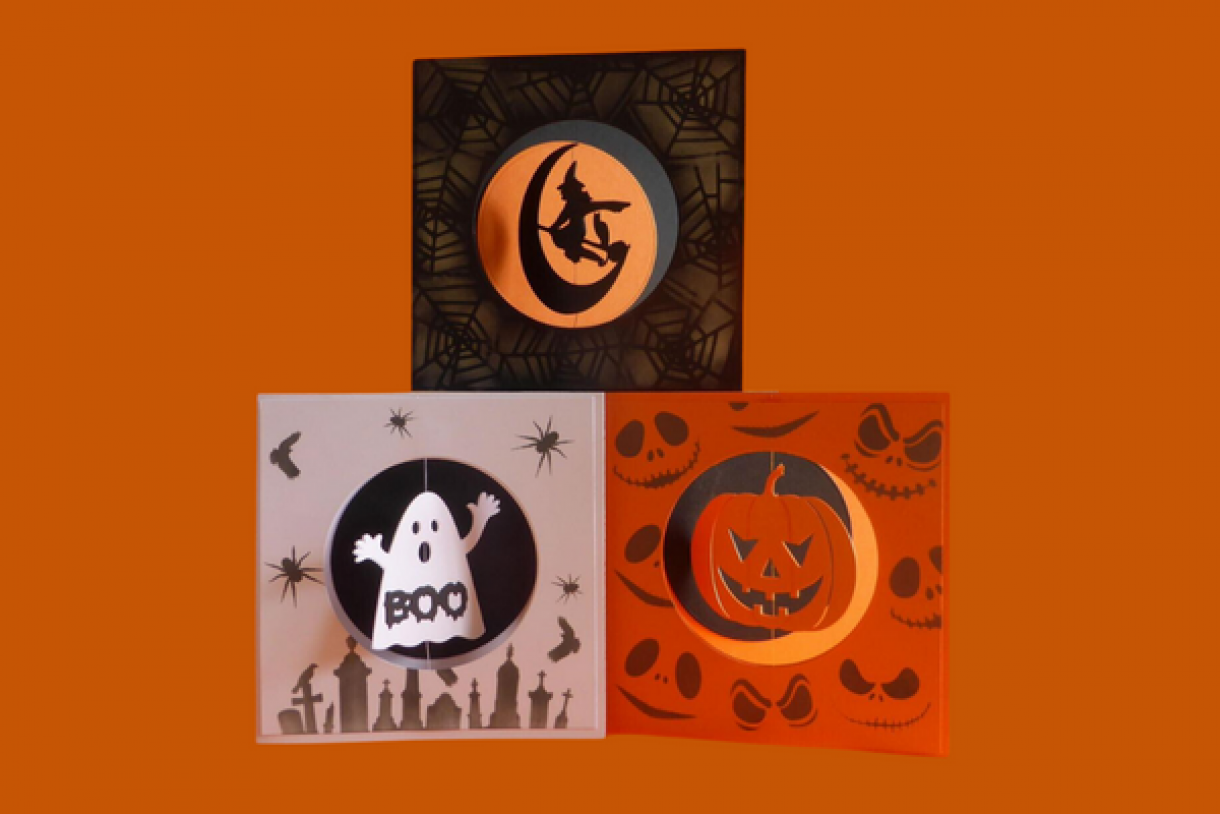 It's finally spooky season! Whether you're planning a creeptacular party or looking for something ghoulish and fun to do with your little ones, it's the perfect time for some Halloween arts and crafts, and we're here to help. At Papermill, we love any excuse to put our creative caps on, and what better time than Halloween to experiment with new designs and crafting techniques? So, today, we're looking into Halloween spinner cards and how you can create these spooky cards for party invites or just a fun keepsake or decoration.
These interactive cards are not only a blast to make but also add an extra element of surprise to your scary greetings. The possibilities are endless when designing your spinner cards, from ghosts and ghouls to pumpkins and witches. Our wide range of high-quality paper and arts and crafts supplies provide everything you need to bring your Halloween creations to life. So grab your scissors and glue, and press play on your favourite spooky film while you let your imagination run wild with these exciting spinner cards.
Why Should I Send Halloween Cards?
Although Halloween isn't typically a popular time of year to send and receive cards, there's no reason it shouldn't be, as it's a fun and unique way to celebrate the season. Here are a few reasons why you should consider sending Halloween cards:
Spread the Halloween spirit: Halloween is a time for festivities and a celebration of all things spooky. By sending Halloween cards, you can spread the Halloween spirit to your friends, family, and loved ones.
Invite your loved ones to your party or event: Your Halloween spinner cards would make the perfect party or event invitation to get your guests in the spooky spirit.
Show you care: Sending a Halloween card is a thoughtful gesture that shows you care. It's a way to reach out and let someone know you're thinking of them during this fun-filled holiday. Halloween cards provide an opportunity to keep in touch with friends and family who may be far away.
Get creative: Of course, Halloween cards allow you to unleash your creativity. From designing spooky graphics to crafting unique messages, you can have fun personalising each card for the recipient.
So, this Halloween, consider sending cards and delighting your loved ones with a touch of spooky cheer.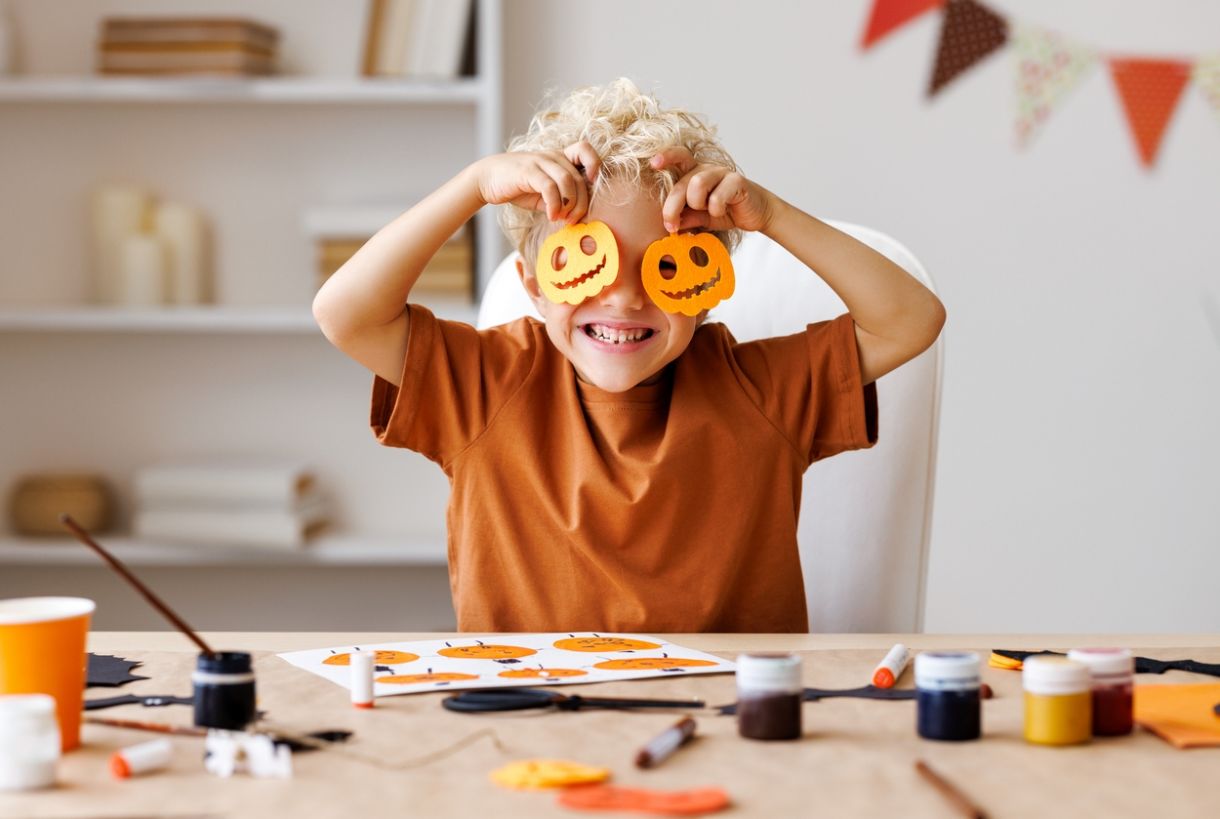 Why Should I Craft Halloween Cards Rather Than Purchase Them?
As a supplier of card making supplies, we may be biased when we say crafting will always reign over purchasing cards online or in-store, but there's good reason for this!
Crafting Halloween cards brings a unique personal touch to the greetings you send. When you craft your own Halloween cards, you have complete control over the design, theme, and message, allowing for customisation and tailoring each card to the recipient's preferences. Handmade cards convey thoughtfulness and effort, showing you truly care about the recipient.
It's also a fun and creative activity that can be enjoyed by both adults and children, giving you an excellent bonding opportunity during the October half-term. Purchasing a ready-made card cuts out all the fun, so instead, allow your child to get creative and test out your own spooky imagination by crafting spinner cards.
How Do Interactive Elements Elevate My Spooktacular Cards?
Halloween is all about scares and excitement, so adding interactive elements, such as spinners, is a great way to elevate your cards and create an element of surprise your recipients won't expect. Not only do these additions bring an extra layer of wonder delight, but they also engage the recipient in an interactive experience. Spinners and other similar features can make the card feel like a gift, enhancing the experience and making it a memorable keepsake. These elements add more depth to the card and are a creative way to show your recipient that you've put thought, effort, and creativity into the handmade card.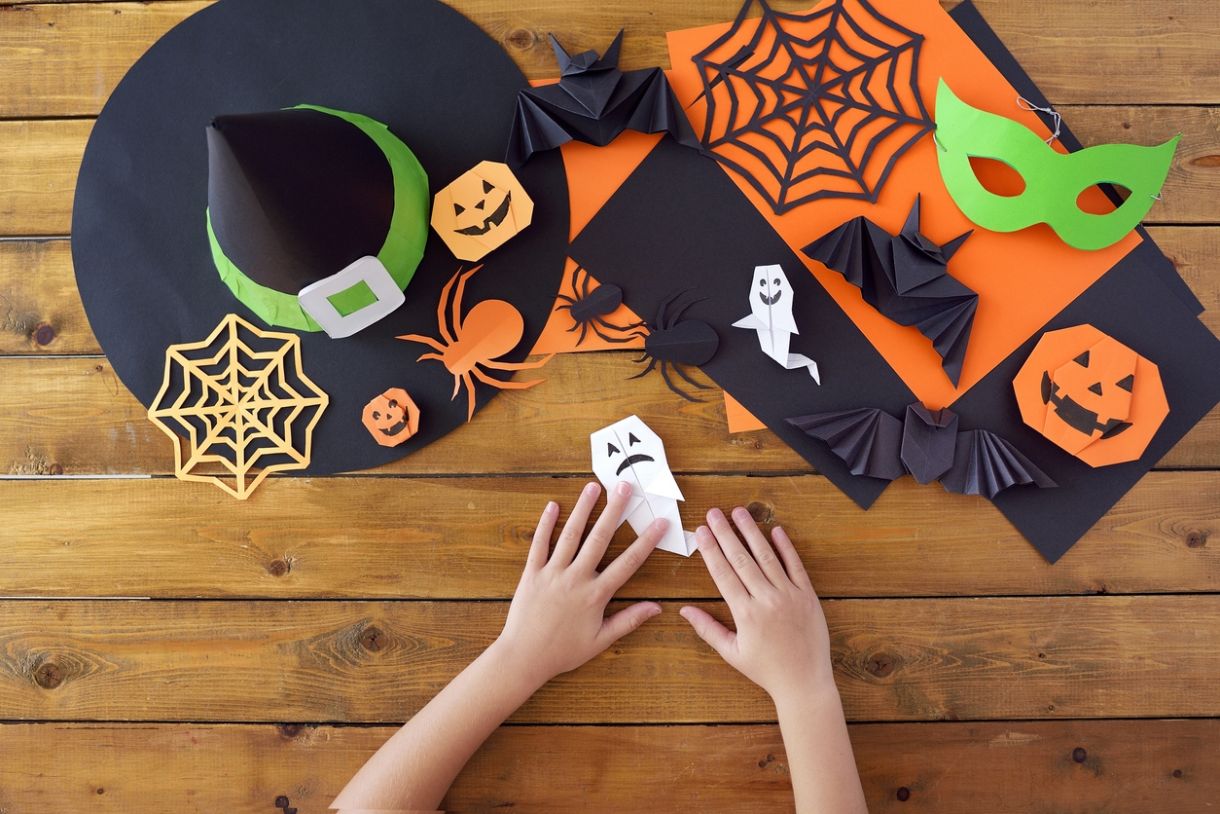 What Can I Do With Leftover Cards or Cards I Receive?
One of the best things about hand-crafted cards is that there are so many things you can do with any that are leftover from your creative sessions or any you receive; let's take a look:
Halloween Decorations: Repurpose your leftover Halloween cards or those you receive by turning them into festive decorations. Cut them into spooky shapes or leave them as-is, and hang them up as garlands or ornaments. You can also use the cards to create a Halloween-themed collage or display them in frames as part of your seasonal decor.
Sentimental Keepsakes: You may wish to keep the cards as sentimental keepsakes because of the love and effort that went into creating them. Store them in a memory box or scrapbook, and revisit them in the years to come. The cards hold cherished memories and serve as reminders of the special moments shared during Halloween festivities.
Sustainable Recycling: If you want to be more sustainable, consider recycling the cards. Cut out the parts you can reuse, such as illustrations, and incorporate them into future crafts or projects. Ensure the remaining card is recycled responsibly according to your local recycling guidelines.
By transforming your leftover cards into Halloween decorations, preserving them as keepsakes, or recycling them sustainably, you can prolong their life and continue to appreciate the sentiments they hold.
Making Your Halloween Spinner Card
So, are you ready to get stuck into some Halloween arts and crafts? Jane is here to provide a step-by-step guide to creating your Halloween spinner cards.
The supplies you need are:
You will also need:
Stencils - Funky Fossil
Circle Die - Spellbinders
Halloween Shapes - Pumpkin, Ghost, Witch
Inks - Ranger Distress Oxide
Sewing Thread - Gutermann
Adhesive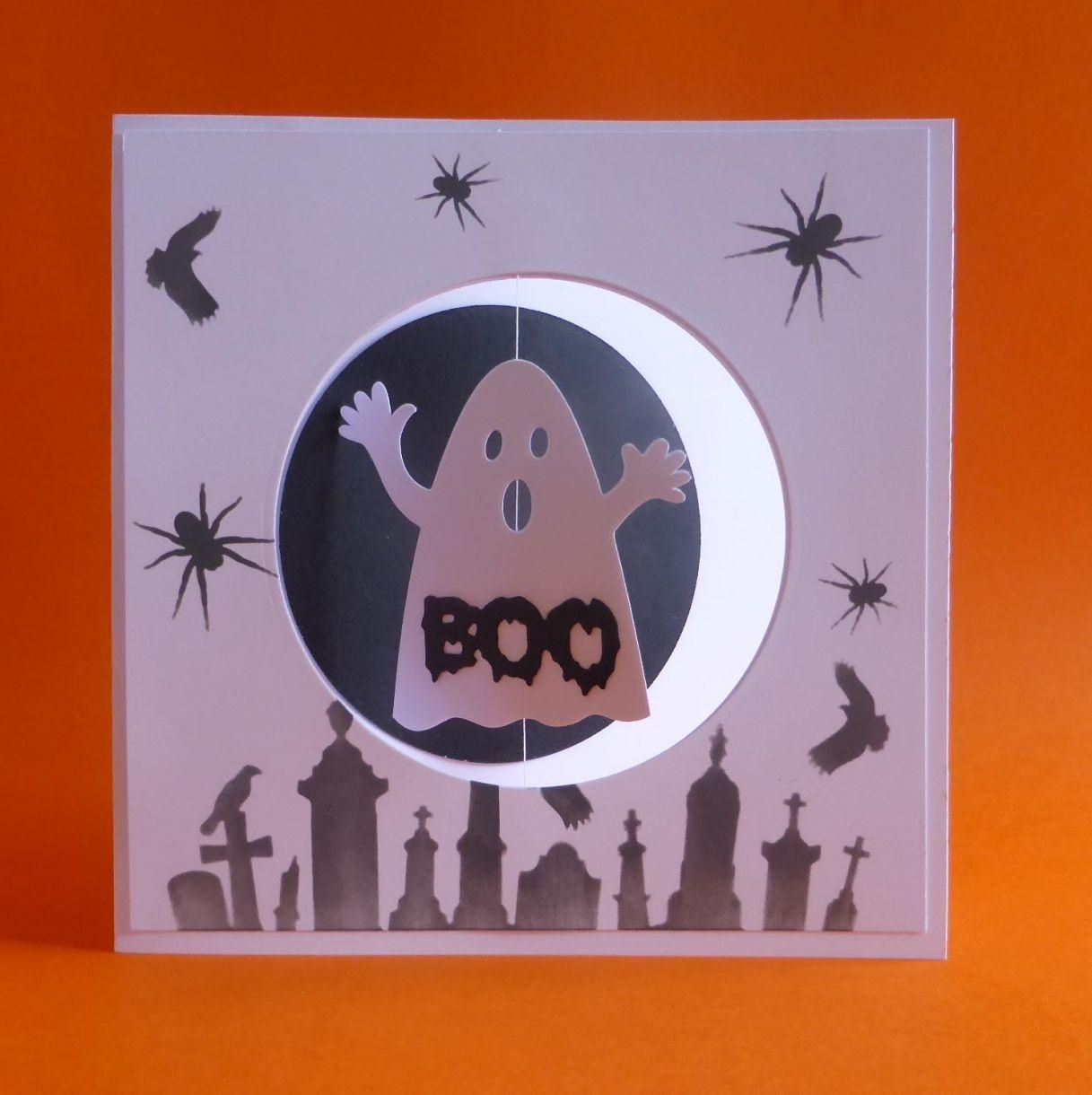 Instructions for the Ghost Spinner:
Cut a 5.75" square base card and a square top layer 5.5" from white super smooth 255gsm card.
Die cut a circle from the middle of the top layer card.
Die cut or hand draw and cut two identical ghosts. Be careful to ensure they're small enough to spin inside the die cut circle without getting caught. It took me a couple of goes to get this correct!
Cut a length of white sewing thread and adhere to the middle of one of the ghost shapes.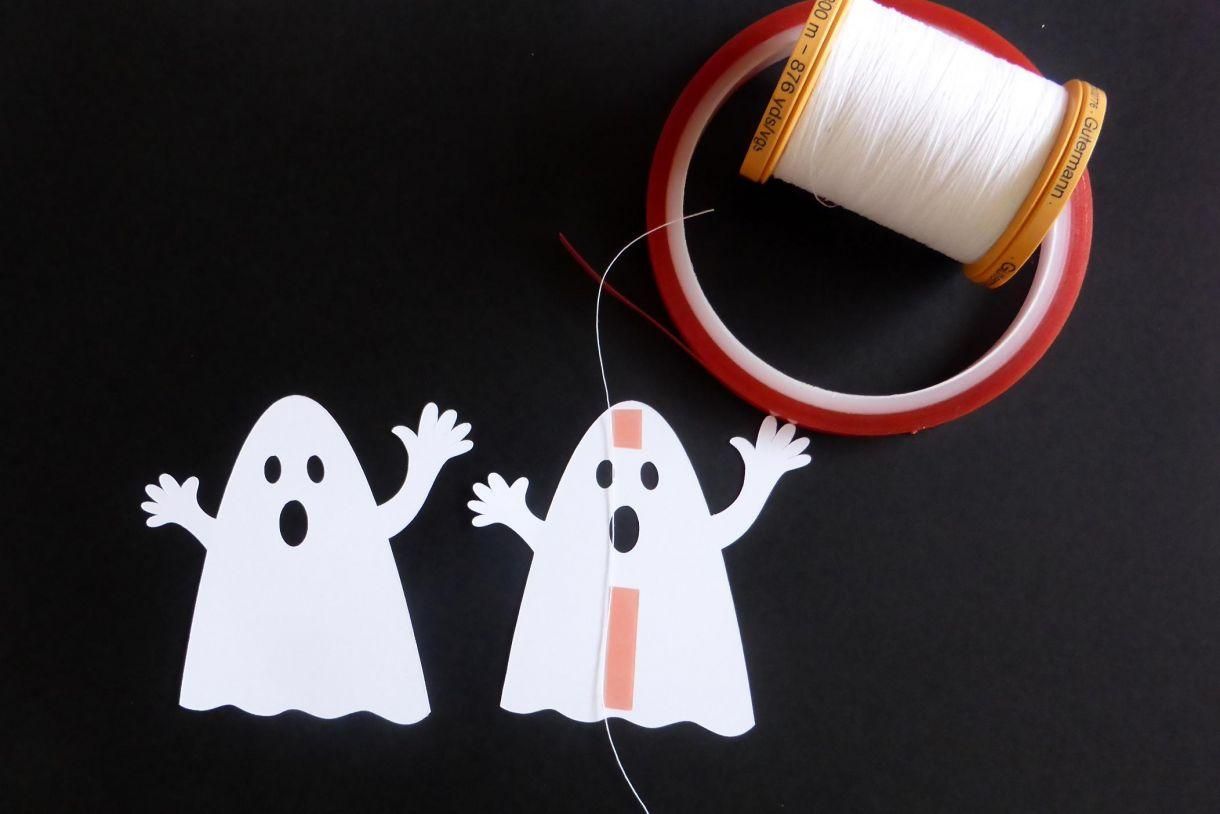 Glue the two ghost shapes together with the thread inside.
Decorate the top layer card using stencils.
Attach the ghost to the top layer card centrally over the die cut circle aperture using adhesive tape.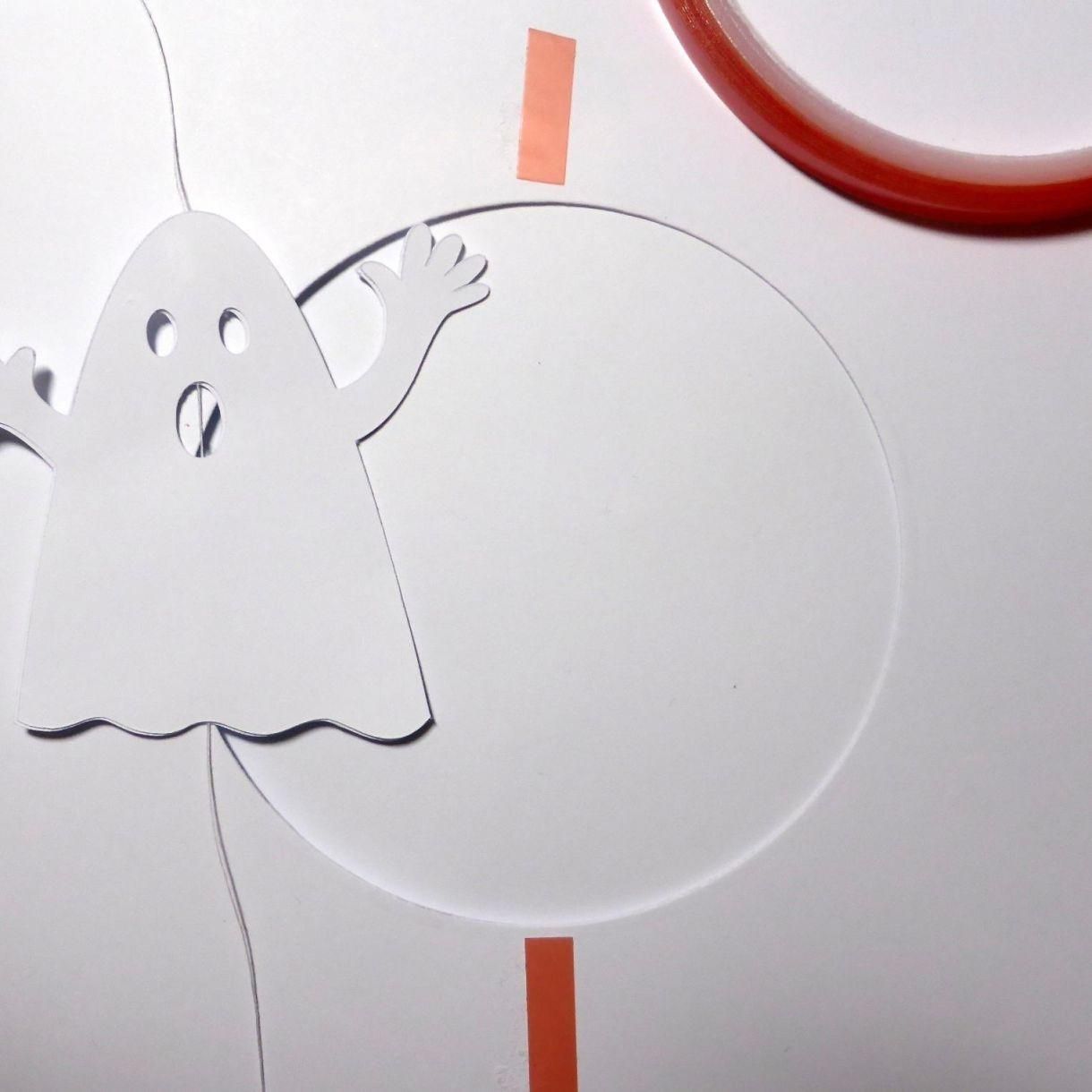 Attach the top layer to the base card using double-sided tape.
Spin the ghost and have fun!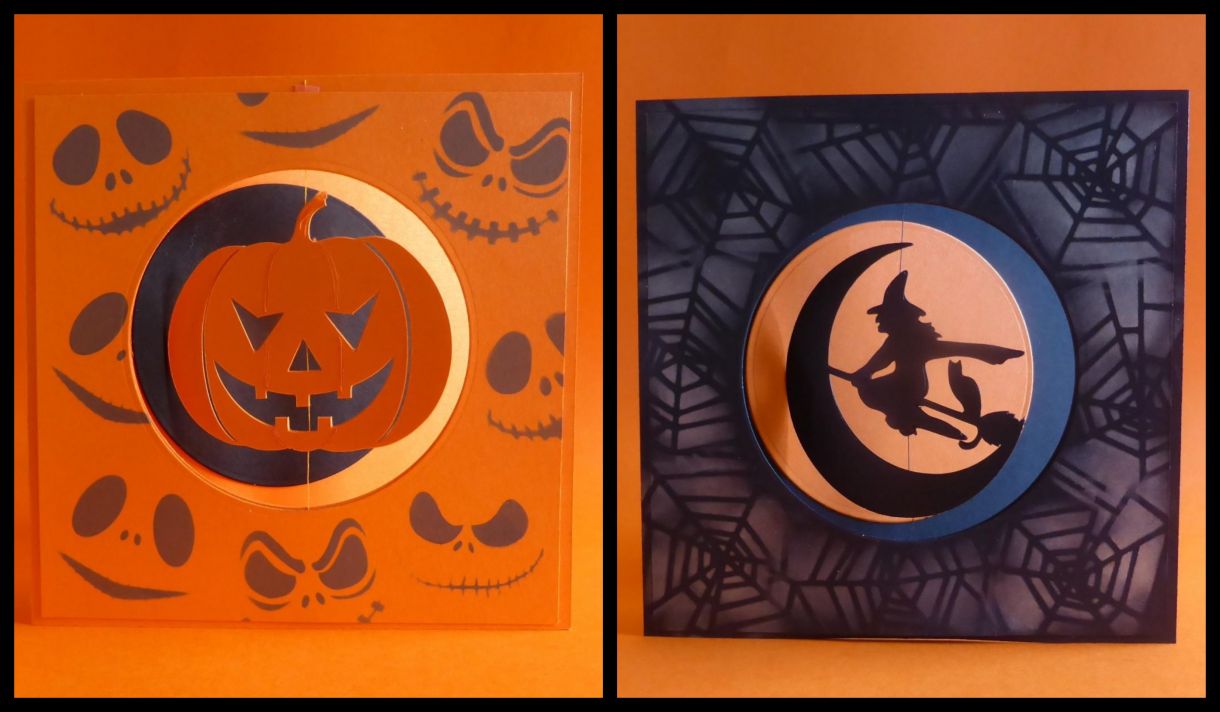 Both the witch and pumpkin spinner are made in the same way.
I hope you have enjoyed my cards and will be inspired to create something similar yourself. If you'd like to see a little video clip of the witch in action, please hop over to my blog. And remember to share what you create with us on social media using the hashtag #papermilldirect.
Thanks for looking today. And keep crafting!
Jane