Stamped Valentine Card With Embossed Heart
0
Posted on 1st February 2019 by Sylvia Ames
Filed under Seasonal Crafts, Valentines Day Crafts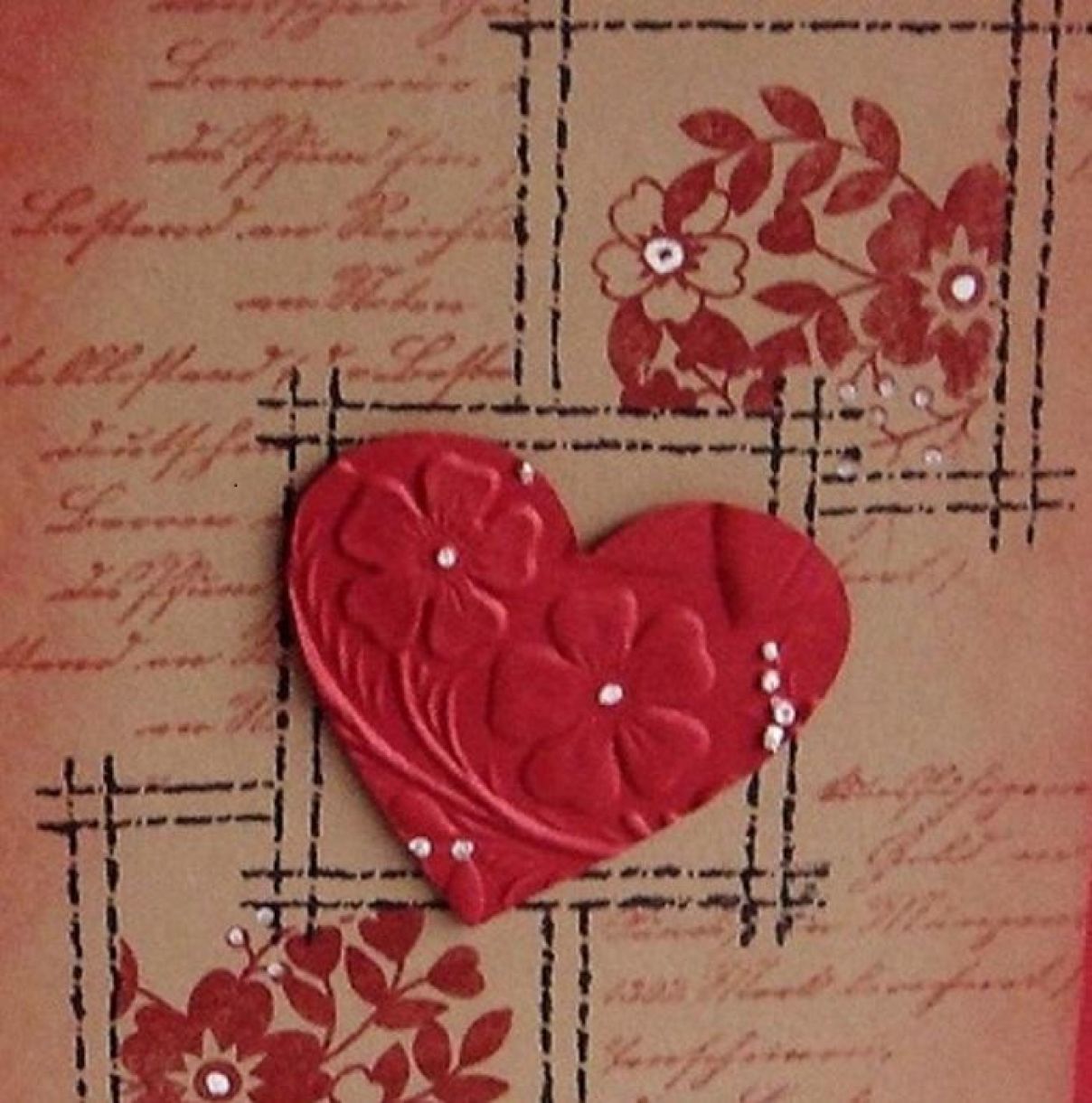 Hello everyone, Sylvia here with a one layer stamped Valentine card. I used my favourite colours Buff and red with black and red stamping and a splash of white.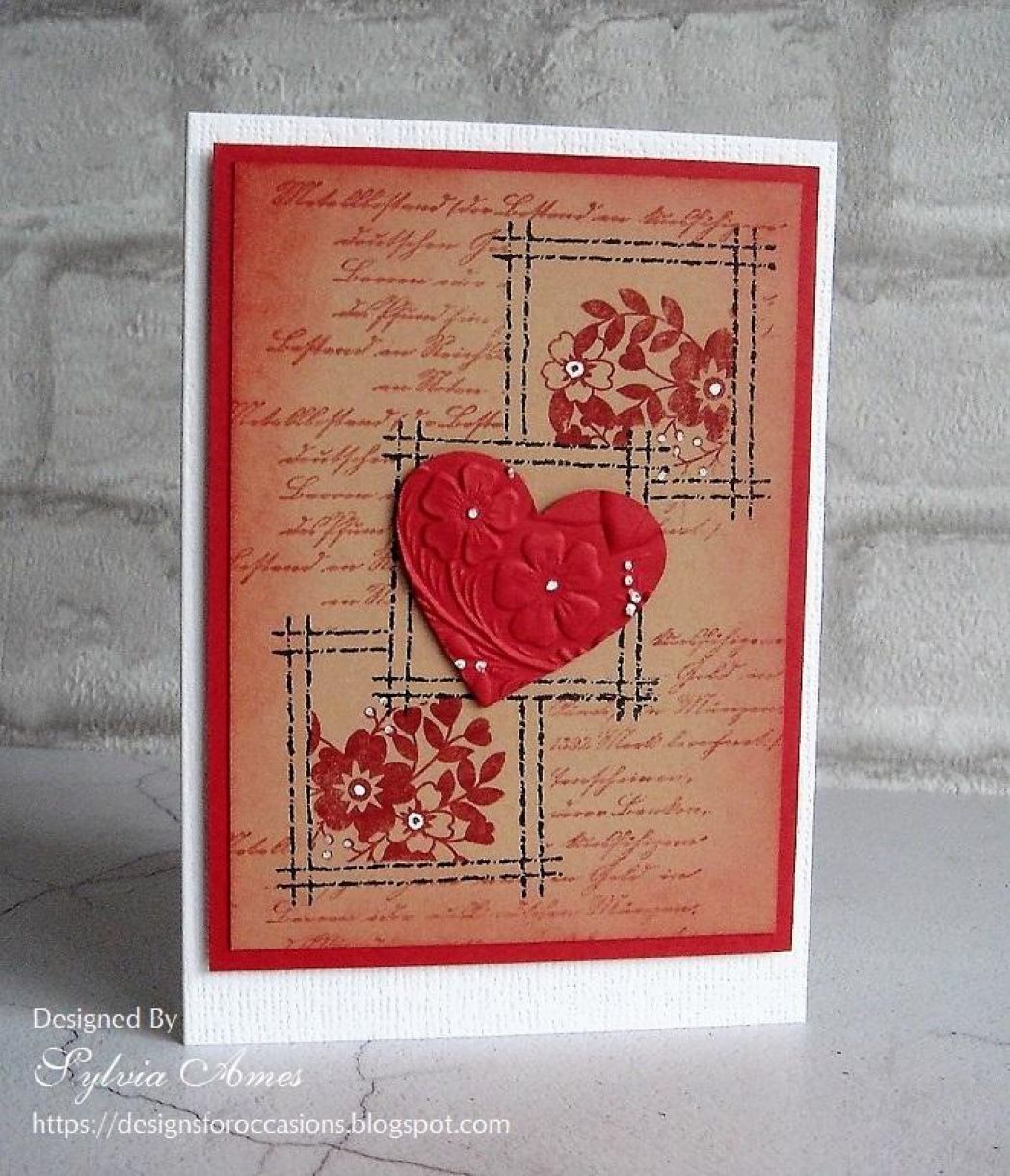 I started by stamping the square border stamp onto paper, three were stamped and cut out and a fourth stamped onto a larger square of paper and the center square cut out of this one, leaving a good amount of paper all round the square. The cut out shapes are used to layer the squares and the other is placed over the square to stamp the flowers.

The center square was stamped onto the card first and covered with a mask before stamping the top and botton square. All three squares were masked and the script stamped over the background. The top and bottom masks were removed and the aperture mask placed over the top square, the flowers were stamped into the square. Repeat the process for the bottom square. Remove the masks.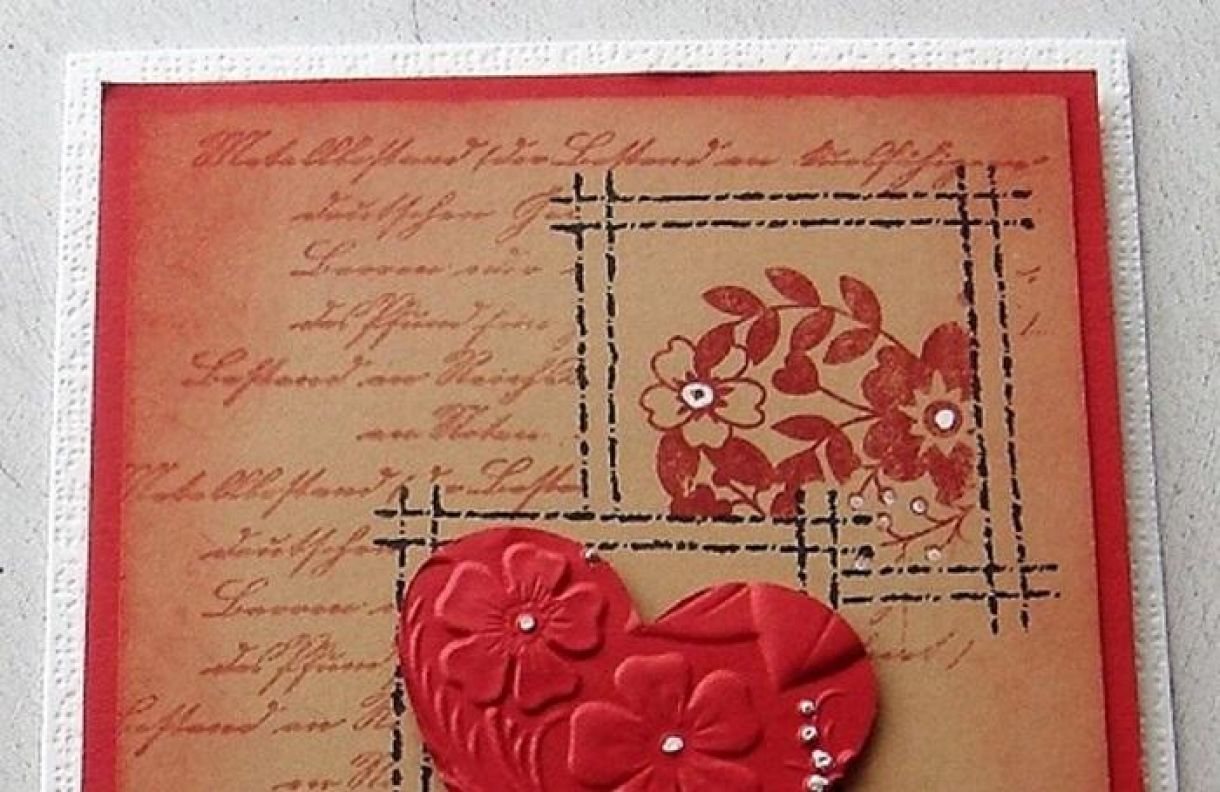 The buff panel was edged with red distress ink and layered onto Christmas red card. A heart was cut from Christmas red card and embossed with a floral embossing folder, this was added to the center square using 3D sticky pads.
I used papermilldirect Buff Smooth 260gsm and Christmas Red plain 240gsm card and a White Hemp Card Blank. I do like buff and red together but layered the panel onto a white card blank, just to make it a little lighter. I also added a touch of white pen to the flowers and the heart.