Spreading Joy
0
Posted on 19th December 2019 by Nicole Mullen
Filed under
With so many Christmas cards to make I always try to start early and make at least one or two a week from October onwards to keep up with what I need. When I am making a card I do like to try and make something I can batch a few of the same design. This card was one of such cards. It works quite well even if you switch out the patterned paper. I used the Papermilldirect Double Sided Pearlised cards along with the patterned paper and it is such a wonderful combination. I used:
Faux scrabble letters
Patterned paper
Circle die
Edge die
Christmas Red Stickles
Green leaf gems
I started off by cutting matting layers of my patterned paper and the Papermilldirect Christmas Green Pearlised card. I love how the Pearlised card has a lovely shimmer, yet the colour is still beautiful and subtle and can still match patterned papers.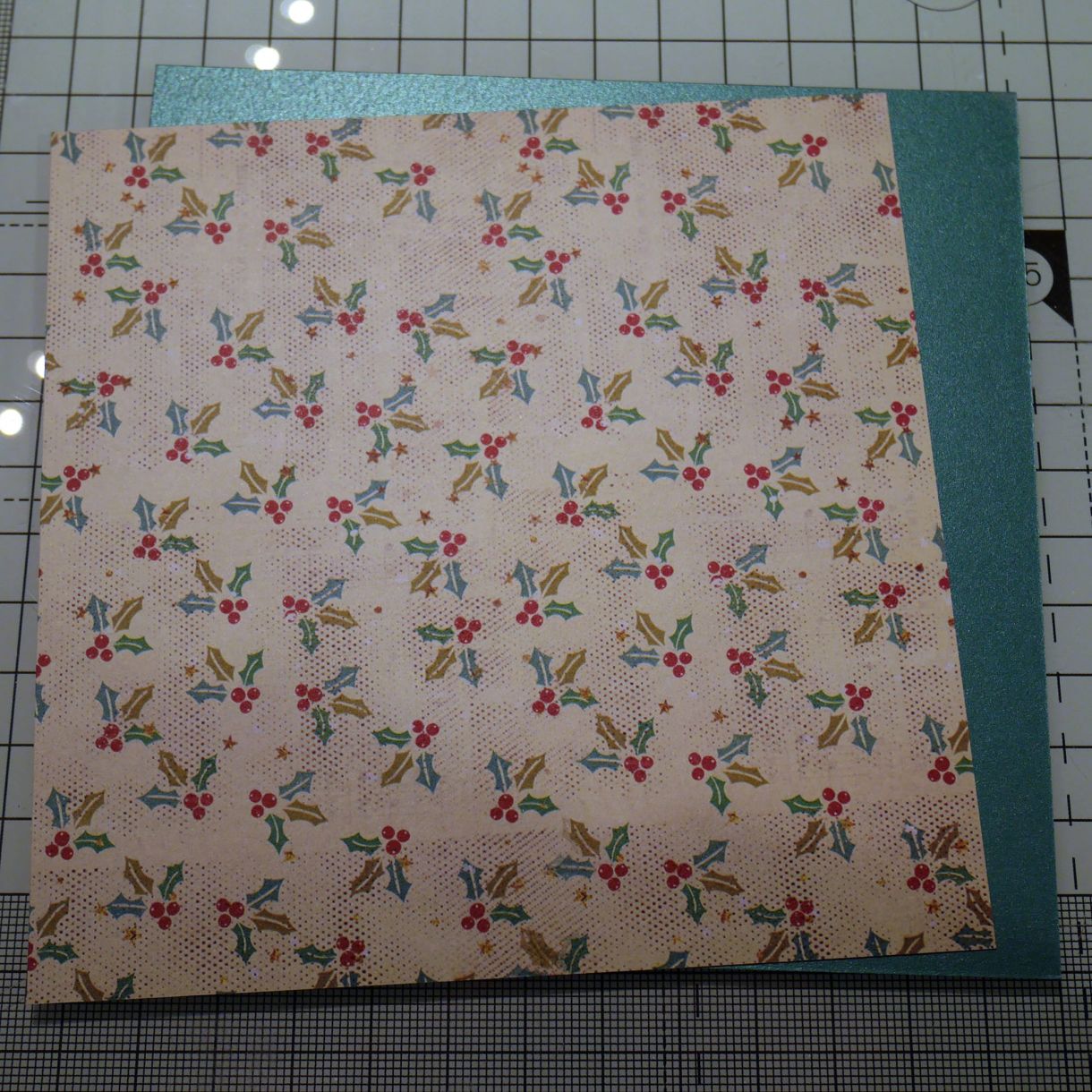 I adhered these matting layers down onto the Papermilldirect Buff card blank. I love the contrast between the pattern paper, the Pearlised card and the Buff card. The Pearlised card really contrasts nicely with them all, yet still works so well.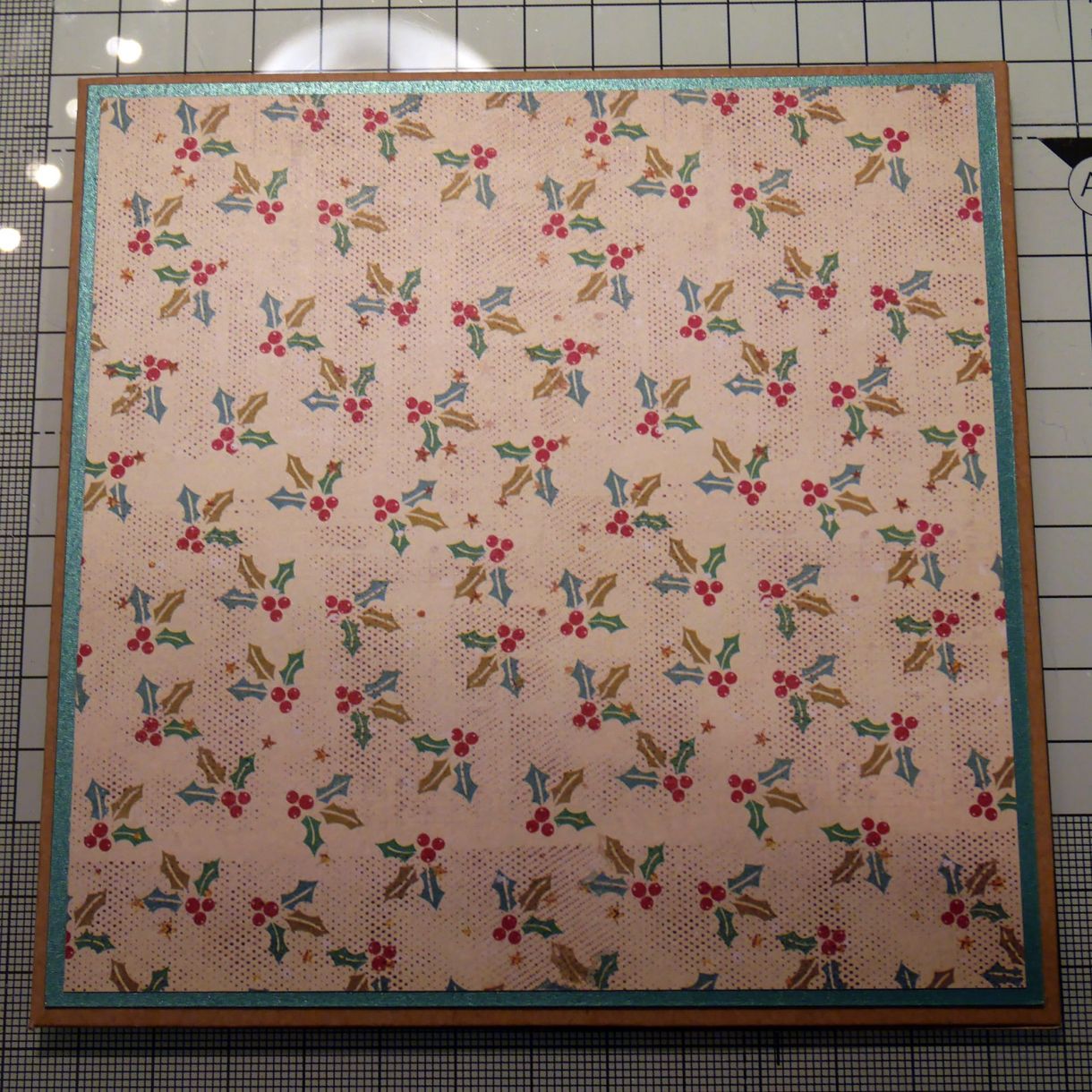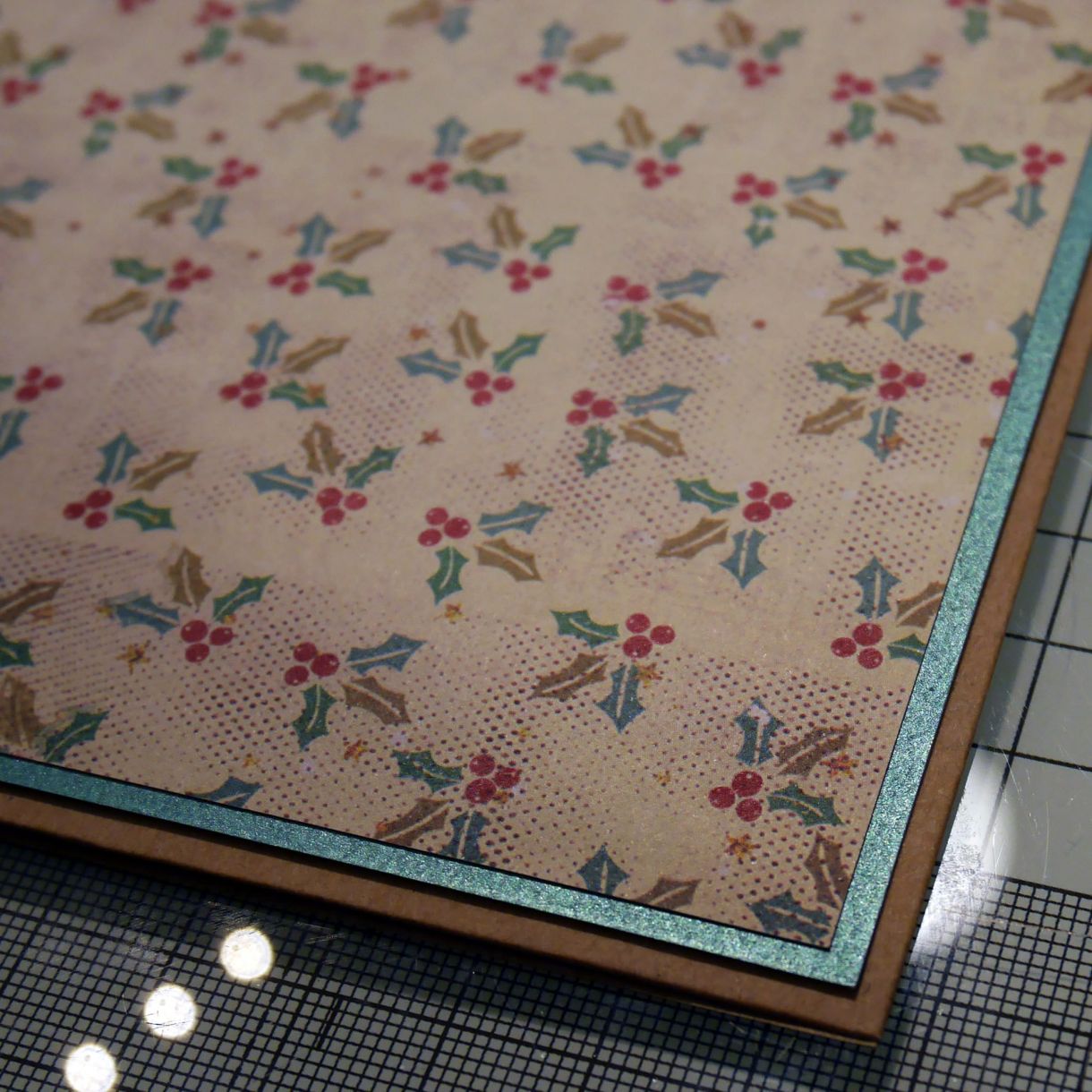 I used a small circle die to cut circles from the Christmas Green Pearlised card, and adhered the faux scrabble tiles to these using foam tape. I wanted to make sure the tiles stood out nicely against the background they were added too, so these circles were a perfect way to do this.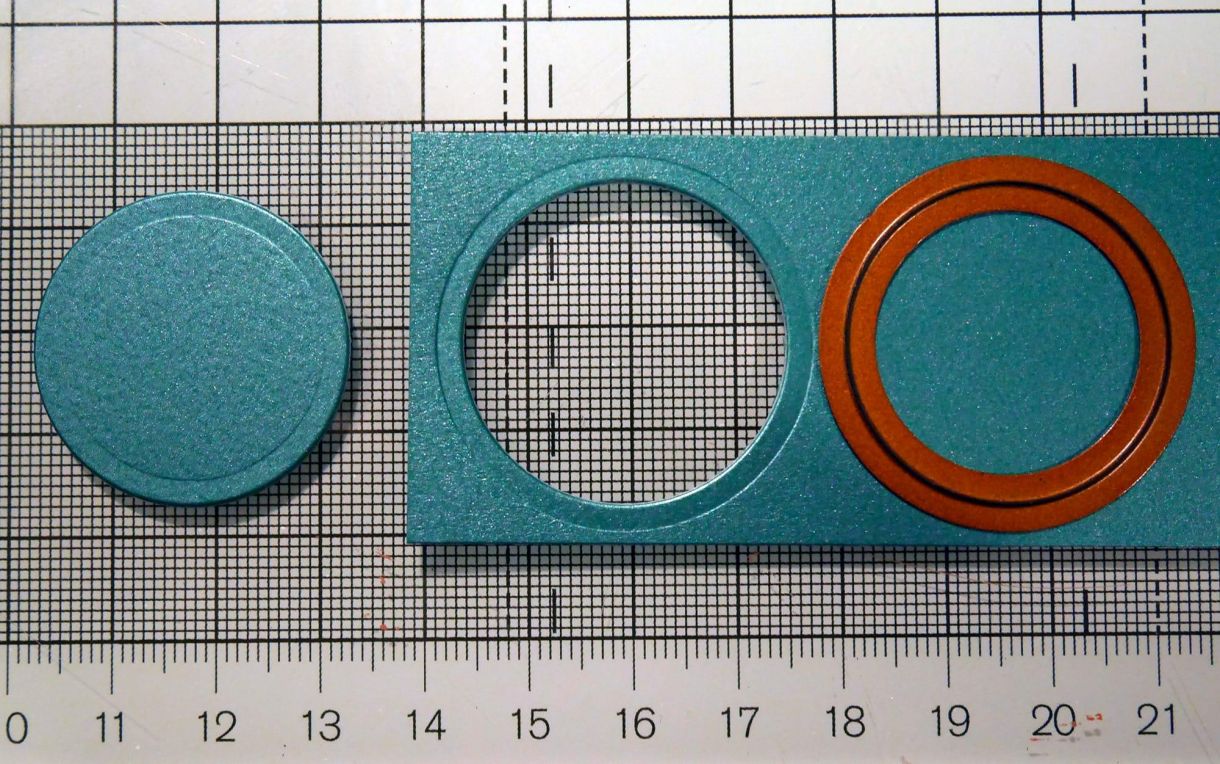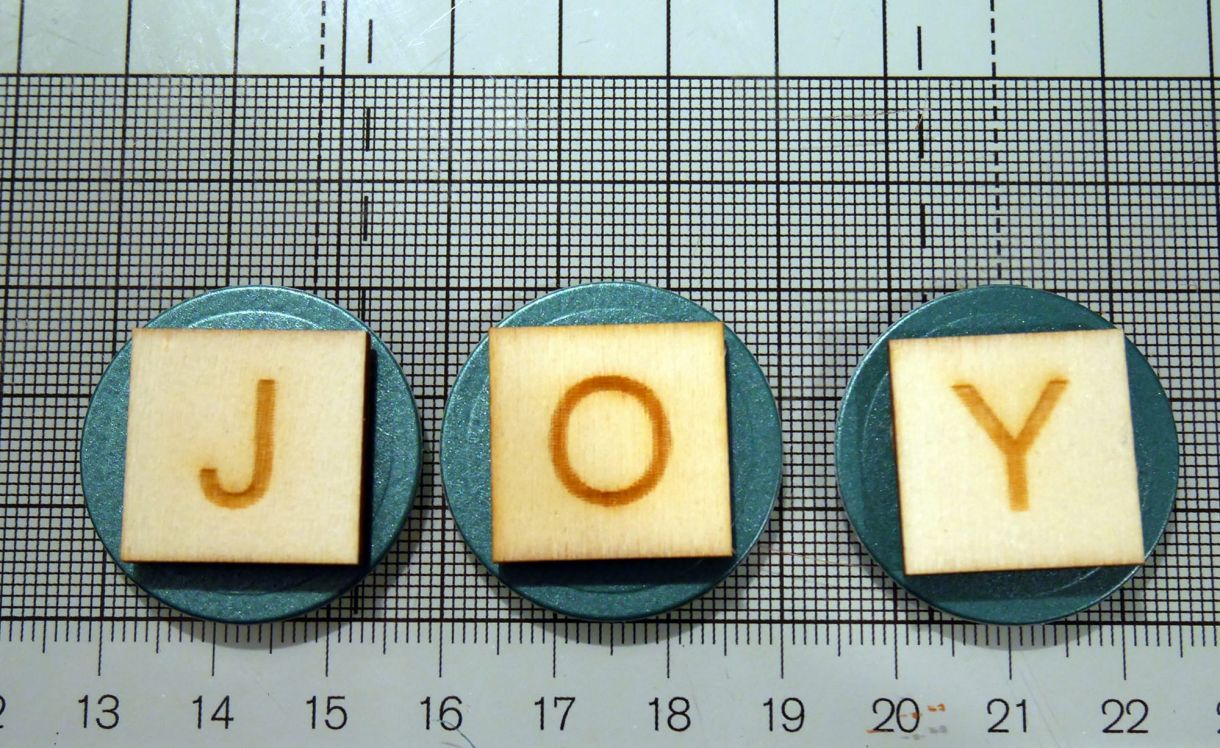 I cut a panel of the Papermilldirect Cherry Red Pearlised card that was wide enough to go across the patterned paper panel of the card base. I then adhered the scrabble circles to this. A ruler can help for alignment at this stage if you wish.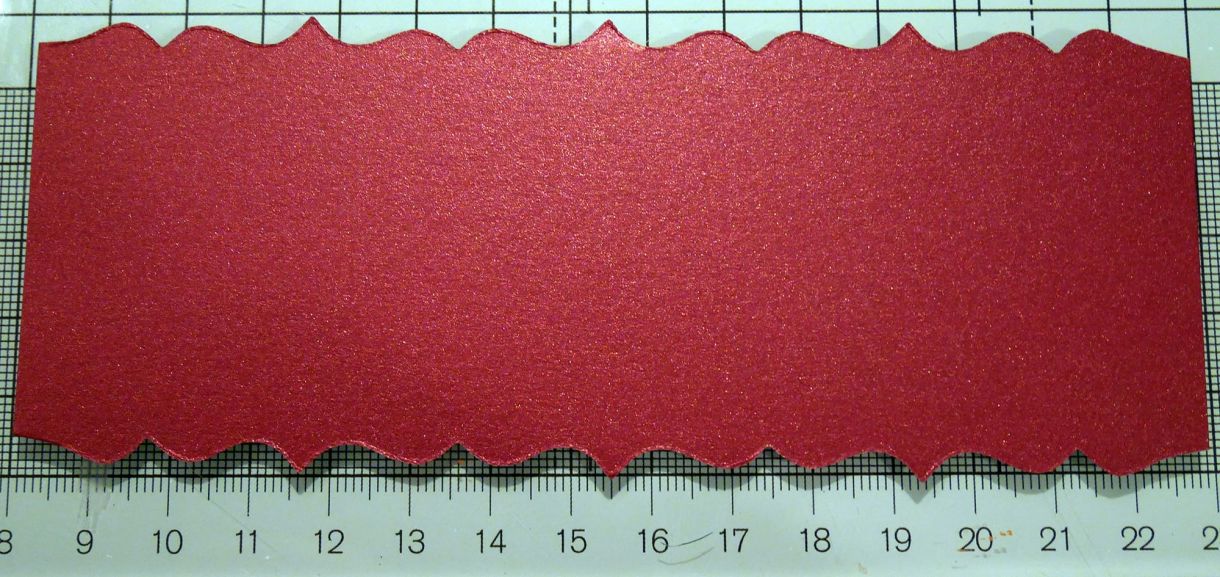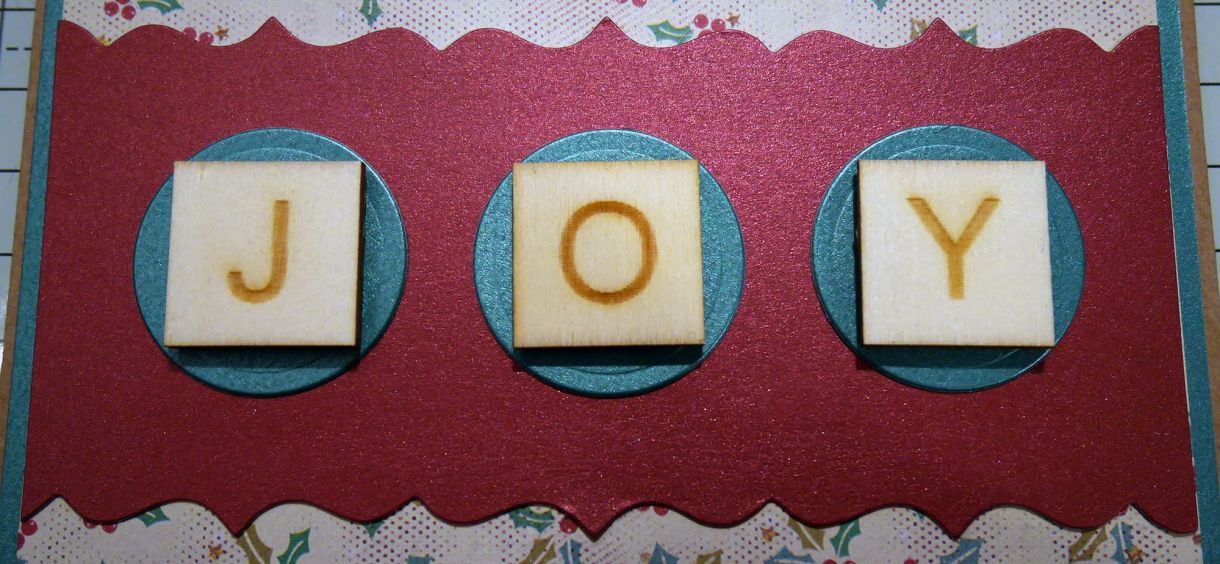 I wanted to add some 'dimensional' holly and berries to the corner of the card so I used some Christmas Red stickles and green gems for the leaves. This took a while to dry but it was worth it for the effect it gave!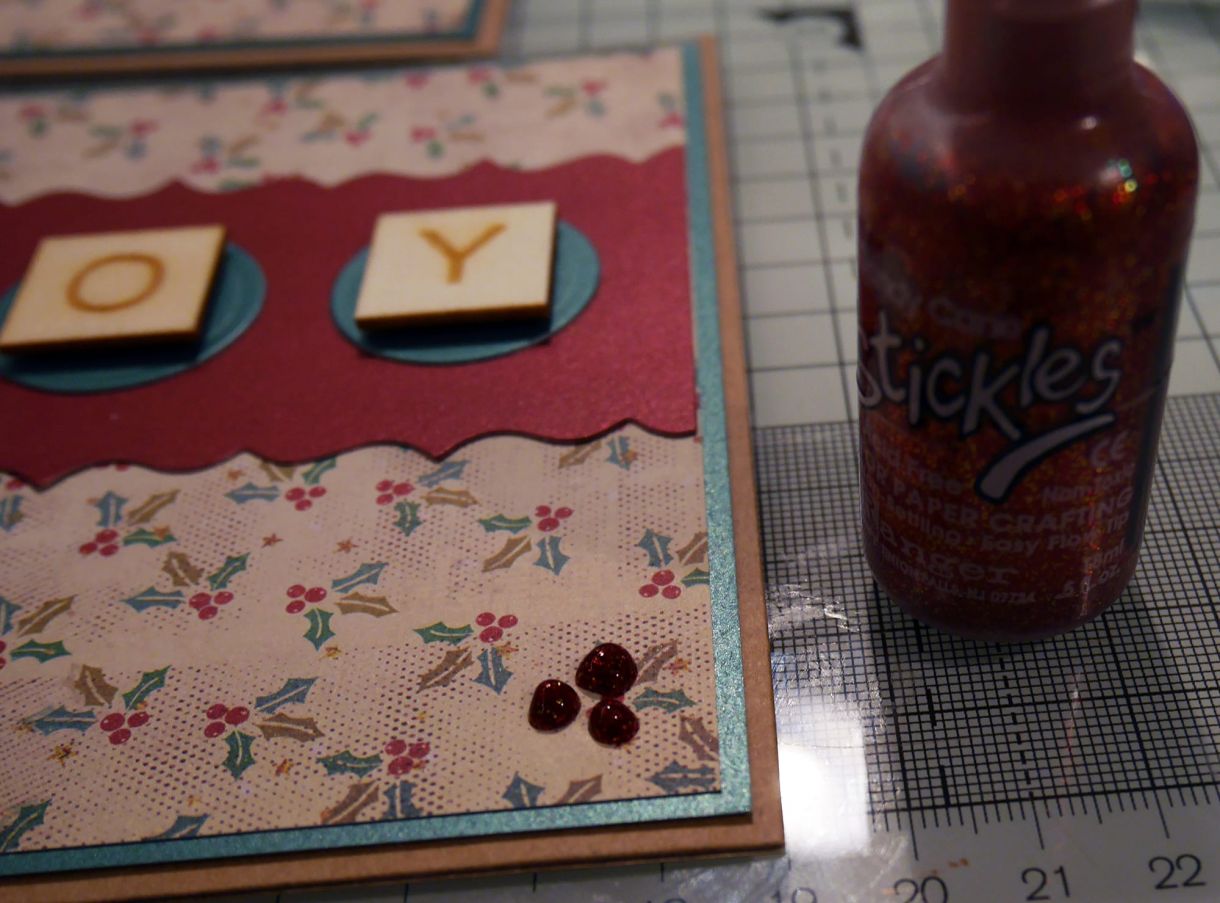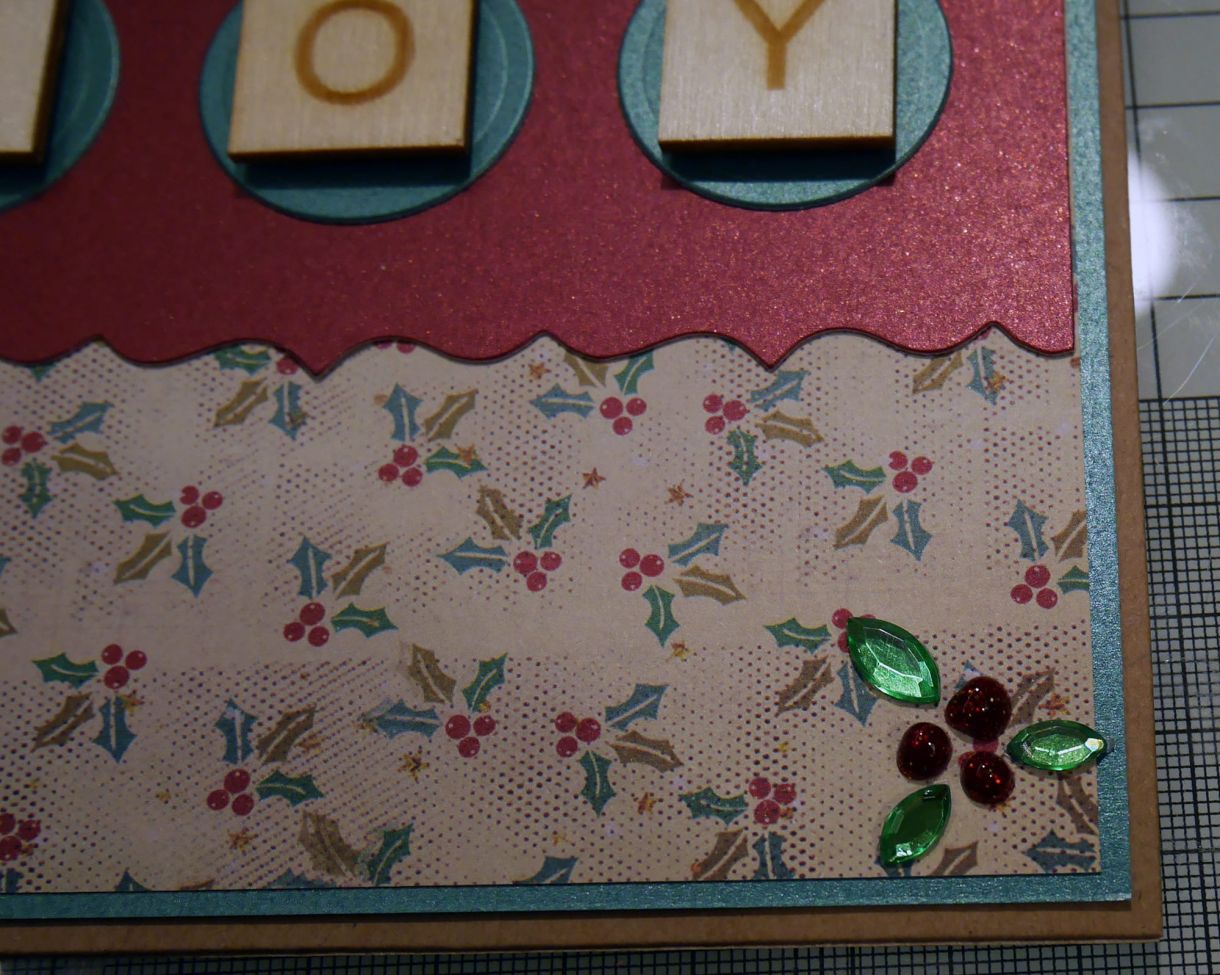 Once dry, that was the card done. The shimmer on it is really pretty and elevates it perfectly.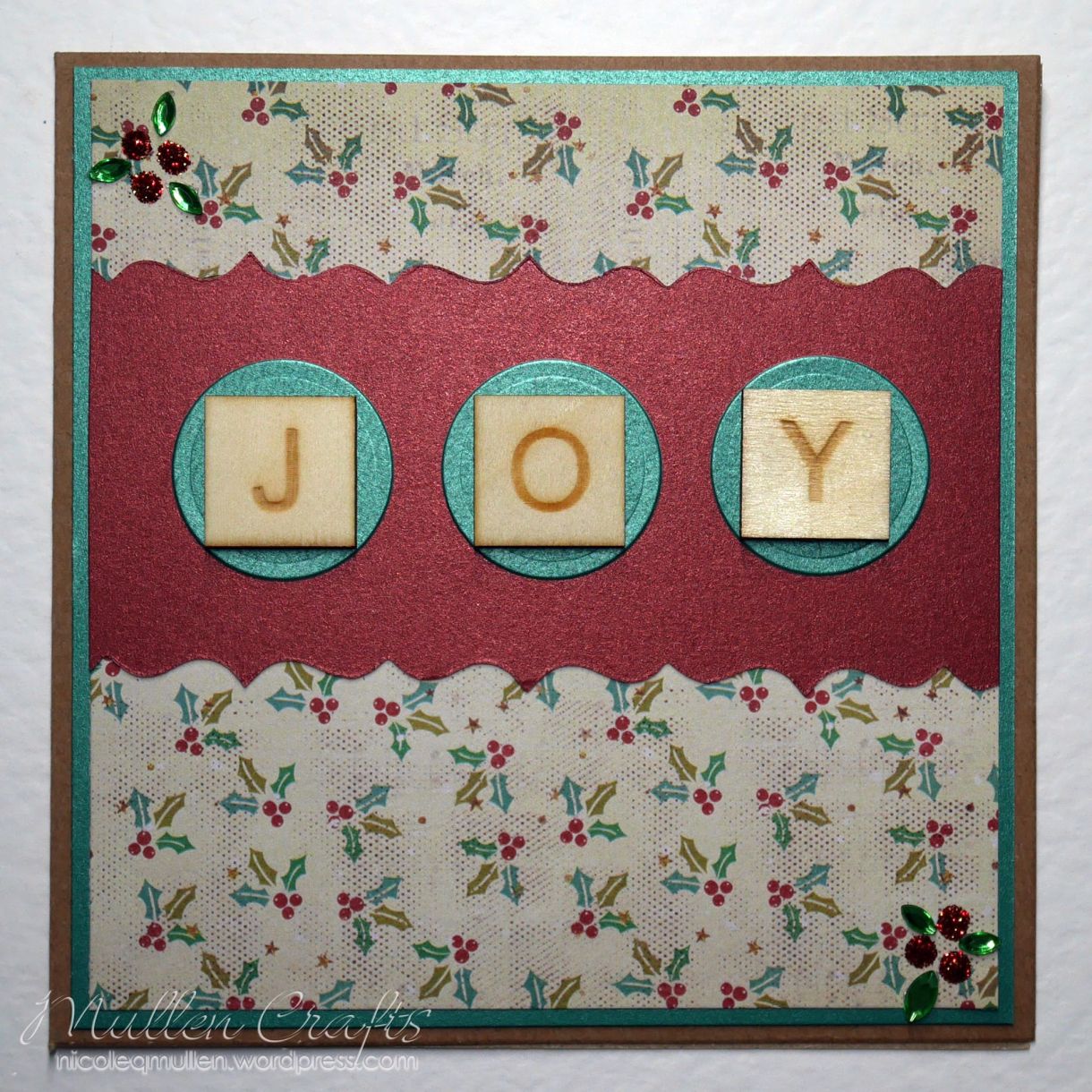 The stickles, when dry work out like perfect berries...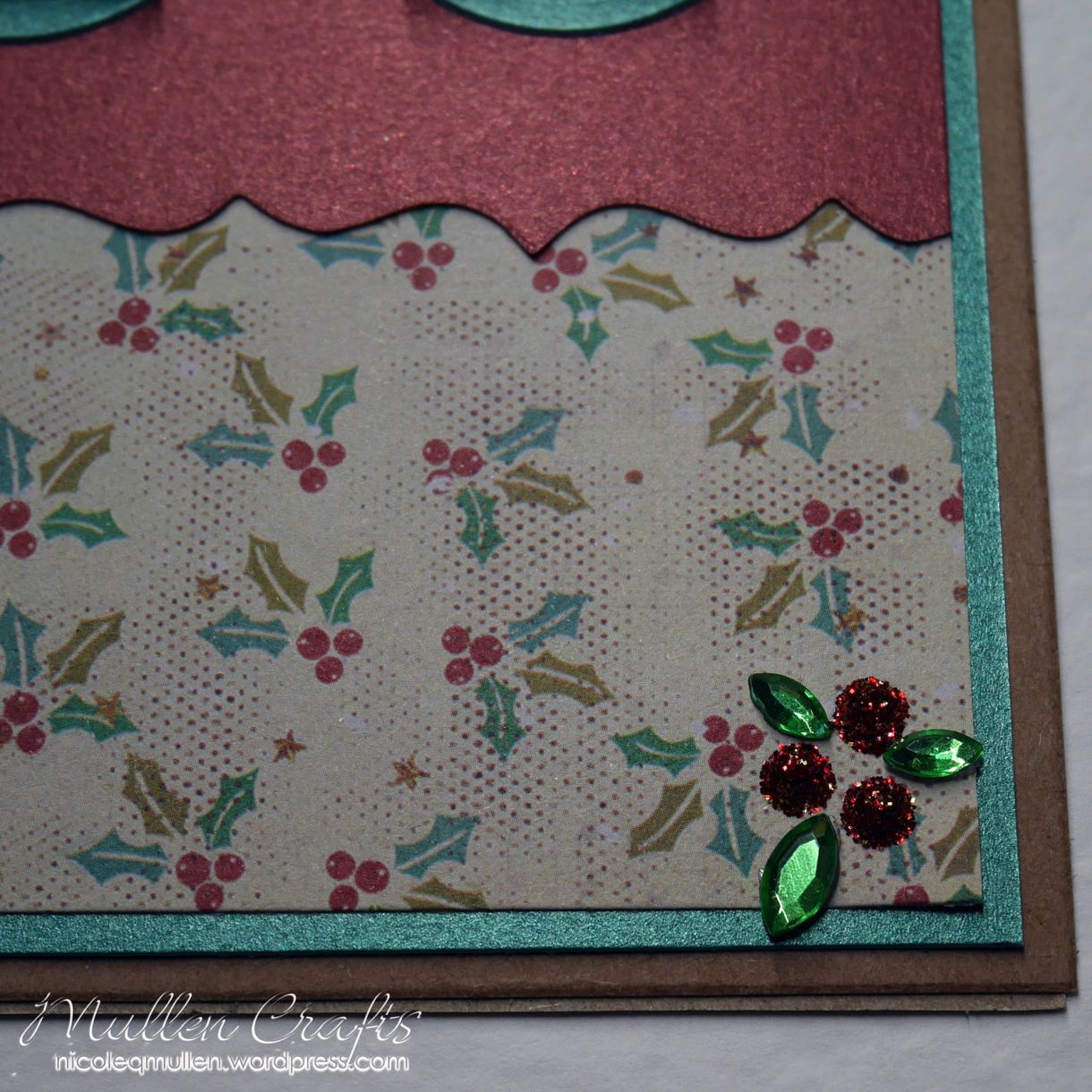 The dimension of the faux scrabble tiles on the circles is brilliant too, it gives lots of texture to the card.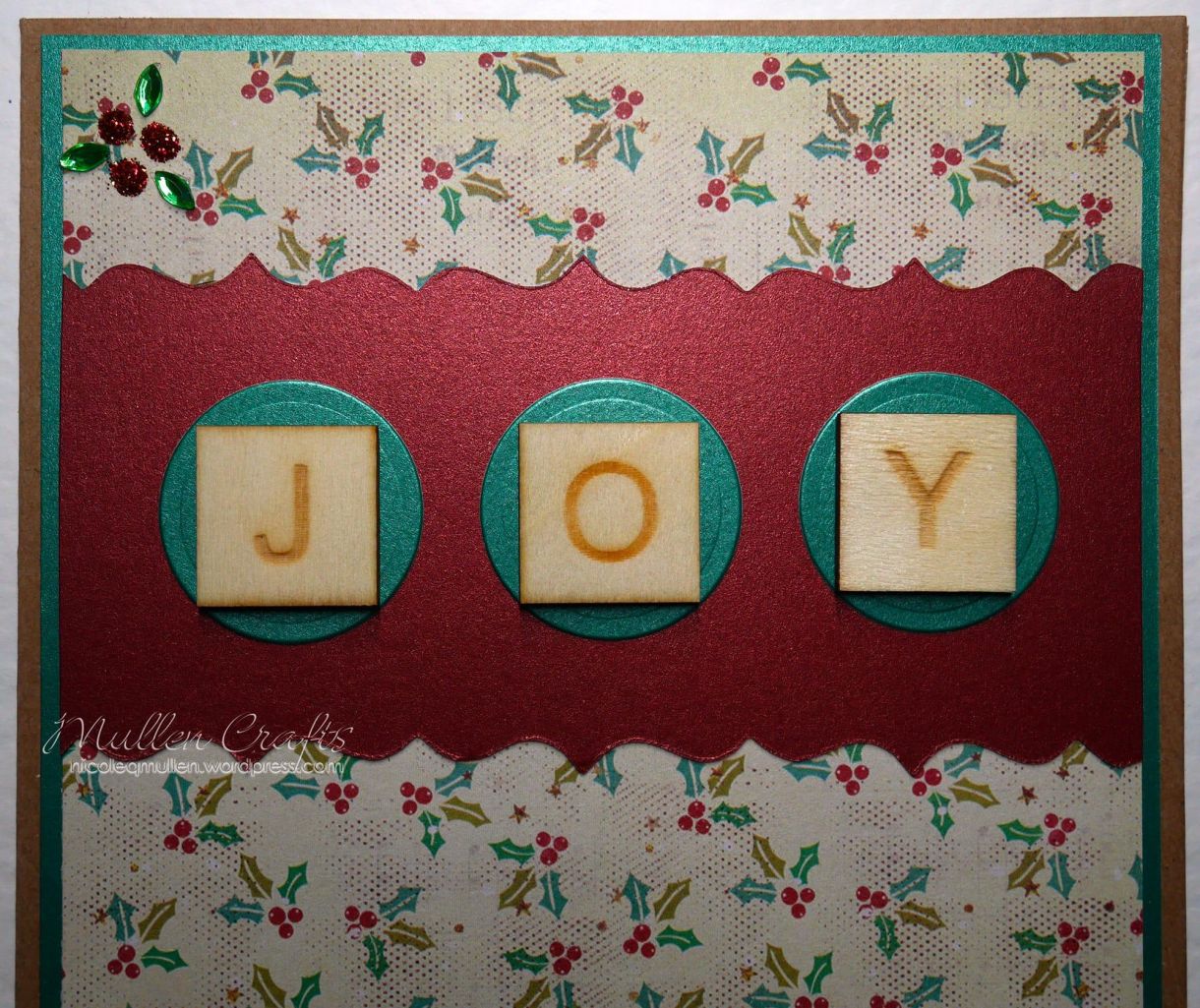 The added bonus of this card was that it was super easy to make two of them at the same time, so I now have two cards started for my Christmas stash!