Project - Simple Thank You Card for Kids to Make
0
Posted on 8th June 2015 by Papermilldirect
Filed under Projects And Cards By Type, Cards For Children, Kids Craft Ideas, Handmade Teachers Gift Ideas, Papercraft Disciplines And Techniques, Printing Techniques

Simple Make - Kids Thank You Card
A simple thank you card that children can make by themselves using simple everyday materials - perfect for a Teacher's Thank You Card. This is the 'resist technique' at it's most basic. Most children will have access to Wax Crayons and some type of watercolour paints or even water with a little food colouring would work.

Children can recreate this design by simply writing with a white or pale coloured wax crayon and washing over with watercolours to reveal the sentiment or picture they have drawn . For very young children you could assemble the greeting onto a card base for them. Older children can have fun adding twine and buttons to their design, perhaps adding drawings as well as a sentiment.

To create this simple but bright card I wrote the word 'Thanks' onto Papermilldirect Plain White card. As I already had some water based Aqua Markers I used those to add strokes of colour across the wording and then washed over with a water-brush. The same effect can be made by using any water based colours and a paintbrush to reveal the sentiment. I then trimmed the design to measure 4" wide x 3 ¾ "and matted this onto PMD Apple Green card to leave a small border using double sided tape. Twine was wrapped around the completed panel and secured on the reverse. The card base was created by simple folding and scoring PMD Plain White Card and trimming down to measure 5" x 4 ½ " which accommodates the design and is a child friendly size. The completed panel was attached to the card base using 3D foam pads to give height and extra interest, it is also easier for your child too, and if a little wonky will only add to the beauty of a card a child has made themselves. A bright pink coloured button threaded with twine and tied in a bow was added to finish the design.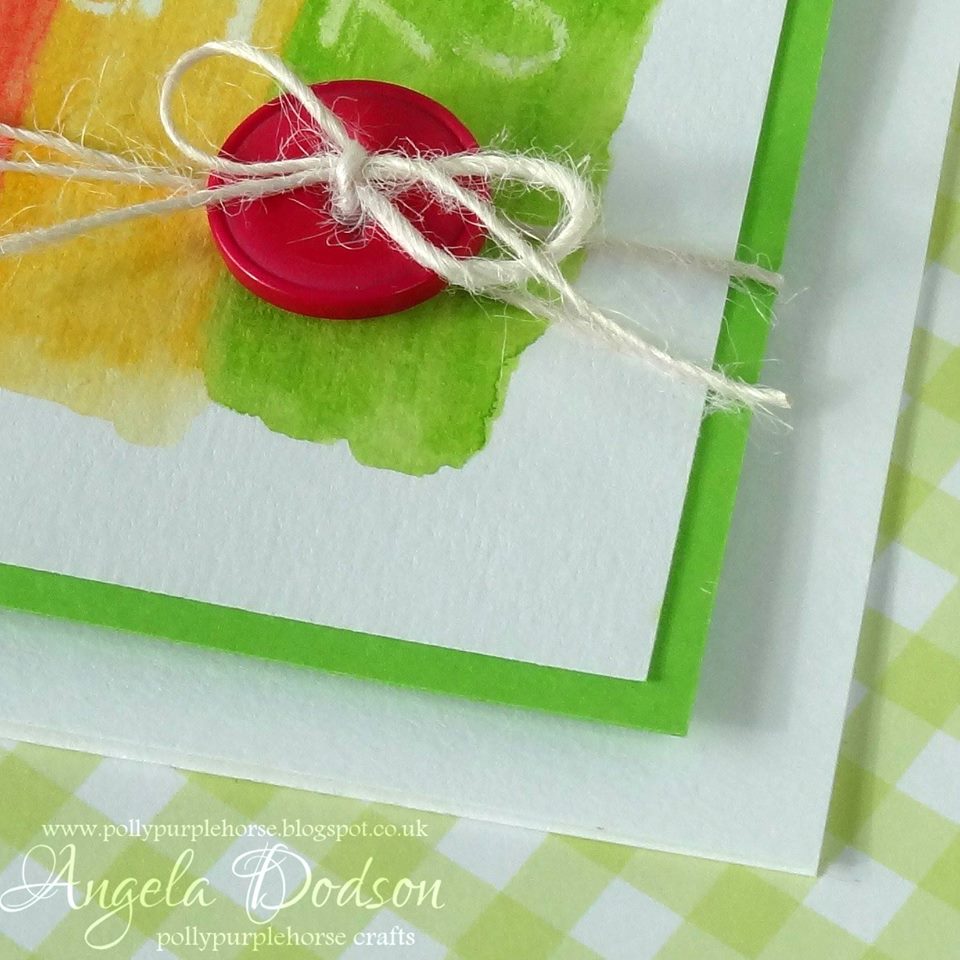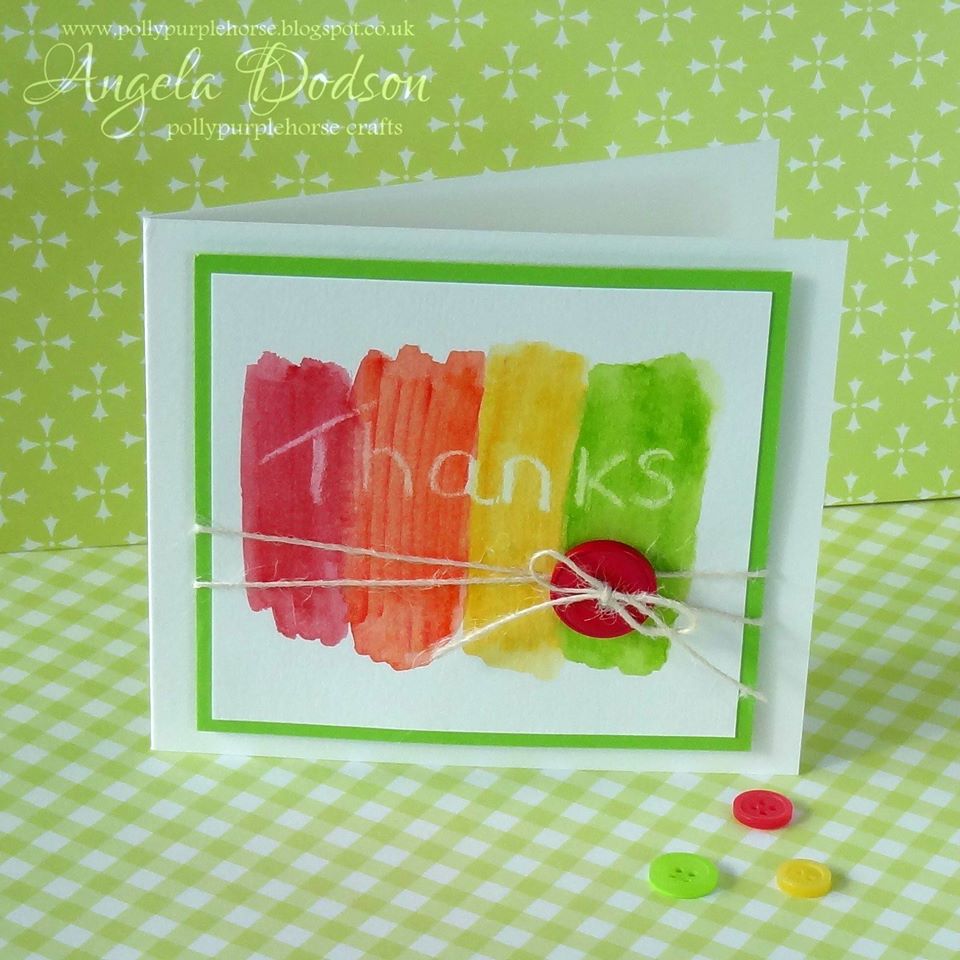 Materials Used:
Papermilldirect Plain White Card
Papermilldirect Apple Green Card
White Wax Crayon
Letraset Aqua Markers in Rose Carmine, Flame Red, Straw Yellow, & Celery
Water and brush
Natural Button Twine, Bright Pink Button, 
Adhesives: Double Sided Tape, 3D Foam Pads