Merry Christmas Swiss-Themed Snow Scene Pop Up Box Card
0
Posted on 24th December 2019 by Alison Pendlebury-Brown
Filed under Card Making Ideas, Seasonal Crafts, Christmas Craft Ideas, Christmas cards
To create this snowy Swiss-themed pop up box card you will need:
You will also need:
White glitter card
Tree, Alpine House and Mountain die cutters or cutting machine
Christmas sentiment stamp set
White heat embossing powder
Crushed Ice Crystals from Anna Marie Designs
Firstly, I created a card base using the smooth white 250gsm card stock (measurements and instructions for this can be found in my blog for the 'Spooky Halloween House Pop Up Box Card').
I then matted this with white glitter cardstock to give a snowy feel to it. I can actually feel the chill coming from it as I make it :).
Next, I cut out tree shapes in different sizes, from dark green and sirio pearl ice white card. The alpine house using the buff cardstock and finally the mountains in powder blue pearlised, sirio pearl ice white and buff card. I found these particular shapes on Design Space using my Cricut Air machine.
I added crushed ice crystals to the tops of the mountains and some of the trees in sirio pearl ice white card to provide added snowyness (is that a word :) ).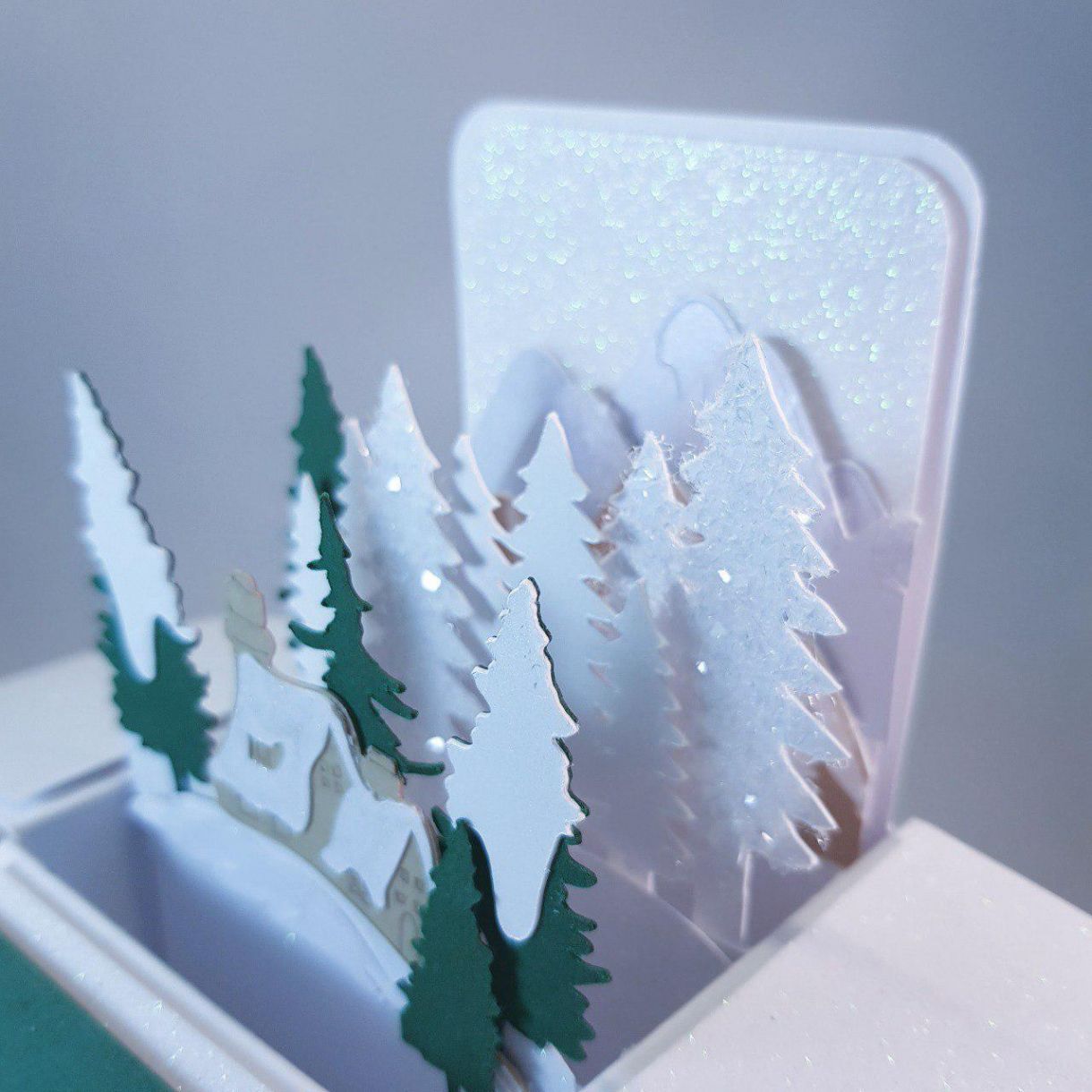 I assembled them all together with the powder blue card mountains in the back, and then buff ones in the front to give the illusion of near and far mountains.
I used the same idea with the different sized trees with a line of the smaller ones under the mountains.
I then added the alpine house where I wanted it and arranged the trees around it for a secluded, cosy feel.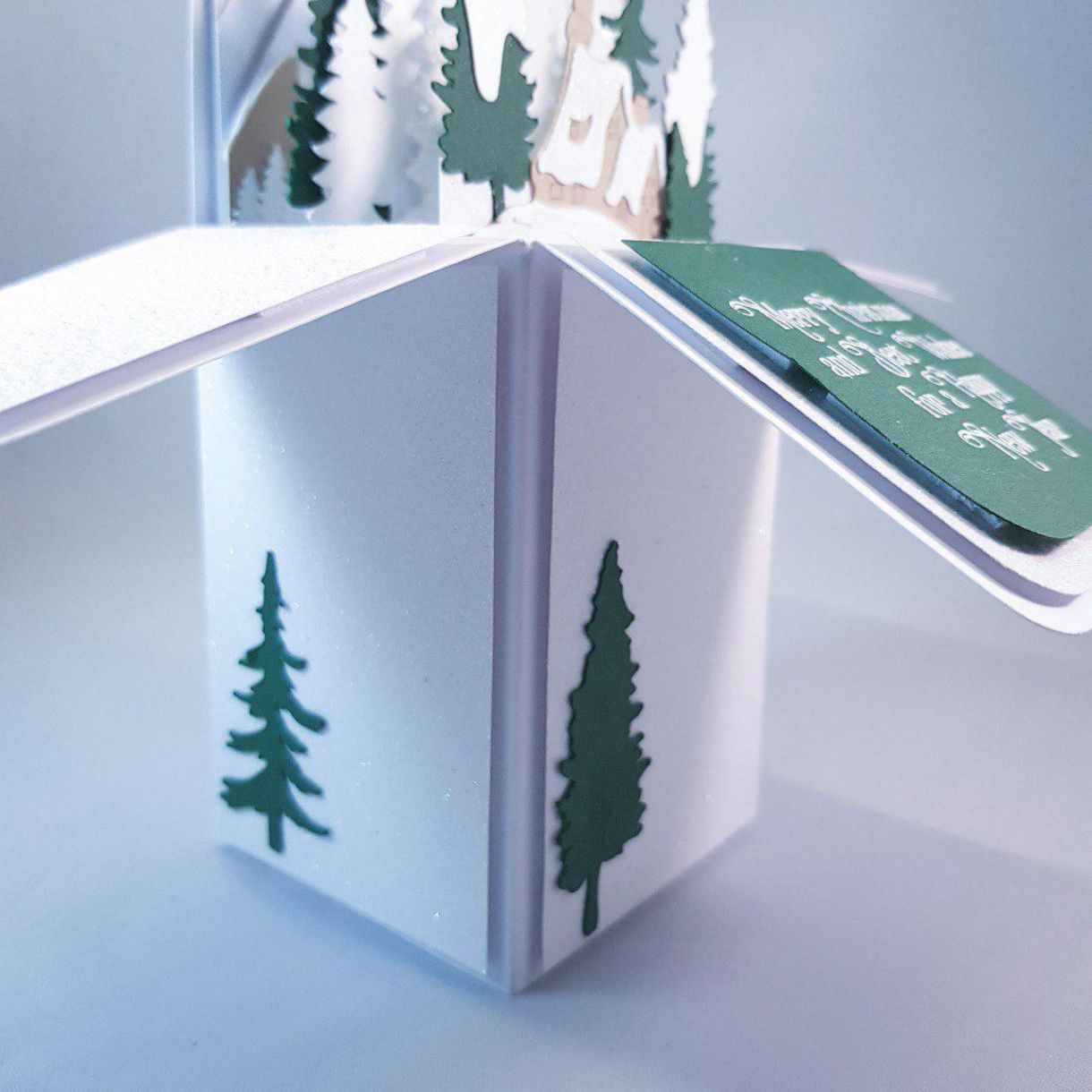 I added a few green trees around the base for added interest.
I created a further mat in green for the sentiment. Using Creative Expressions Festive Traditions sentiment stamps I stamped the sentiment in versamark ink and heat embossed with white embossing powder.
And there it is, the finished winter-themed Christmas card. I hope you like it! I definitely had fun creating it. I still feel the winter's chill from the card while I'm writing this blog, even though I'm sat in a cosy warm craft room :).
I'd love to see your version of it.
Anyway, wishing you all a Merry Christmas, or happy holidays and wishing the very best for a fabulous 2020!