Honey, You're A Keeper
0
Posted on 31st January 2023 by Danielle Bigland
Filed under All Papercraft Tutorials, Seasonal Crafts, Valentines Day Crafts, Projects And Cards By Type, Anniversary Card Ideas, Papercraft Disciplines And Techniques, Die Cutting Techniques, Design Team
Hello everyone. I hope you're all well!
I'm sharing with you today ANOTHER card made using this embossing folder. I have to admit, I have an unhealthy relationship with this embossing folder as I seem to be using it in too many of my projects of late. Truth is, it's so versatile and portrays such luxury.
Without further ado, let's go through this card....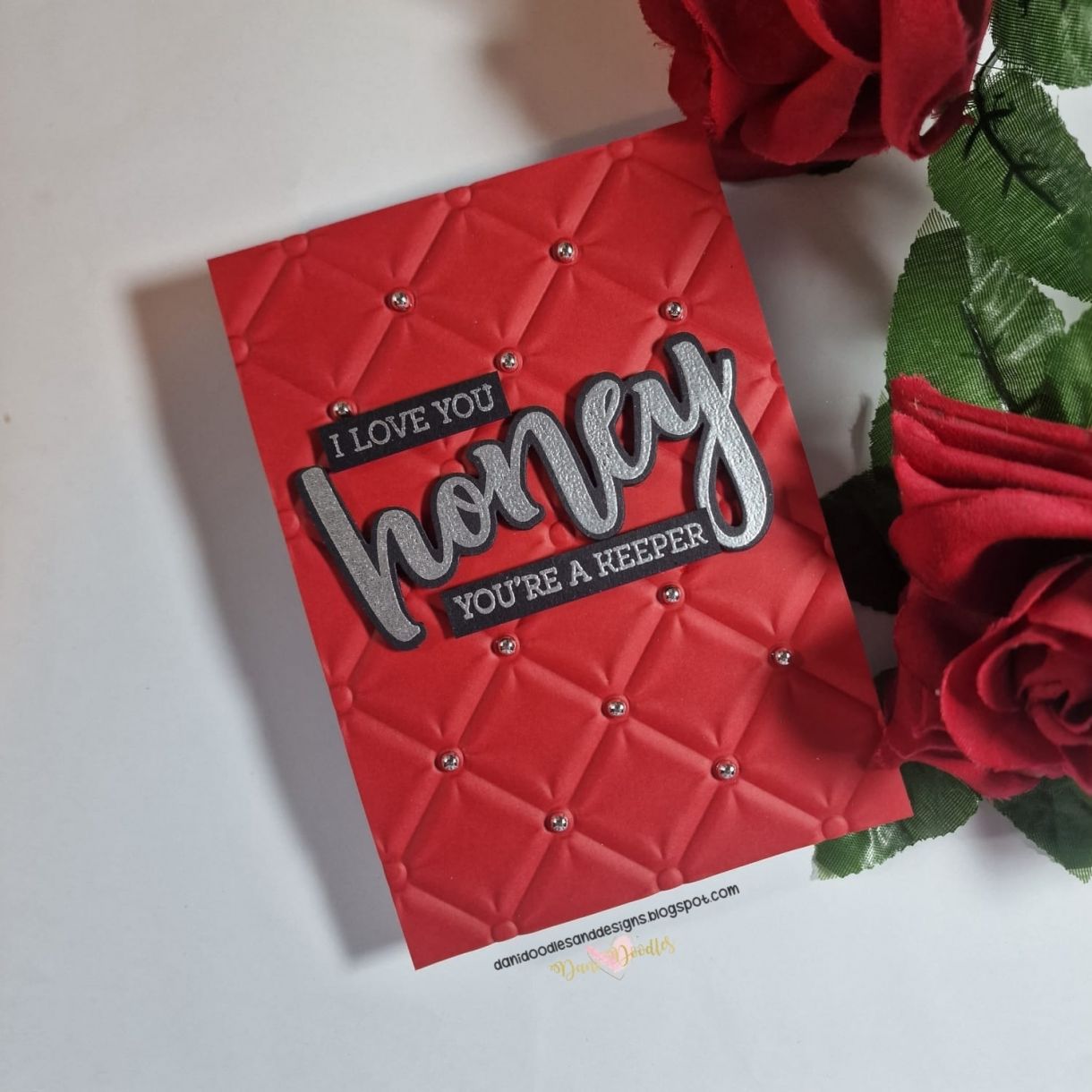 I cut my Lampone Sirio 290gsm card down to the exact size of a UK A6 card front (10.5cm x 14.8cm) and ran this through my die cut/embossing machine in the embossing folder. This colour is just gorgeous. It is so vibrant.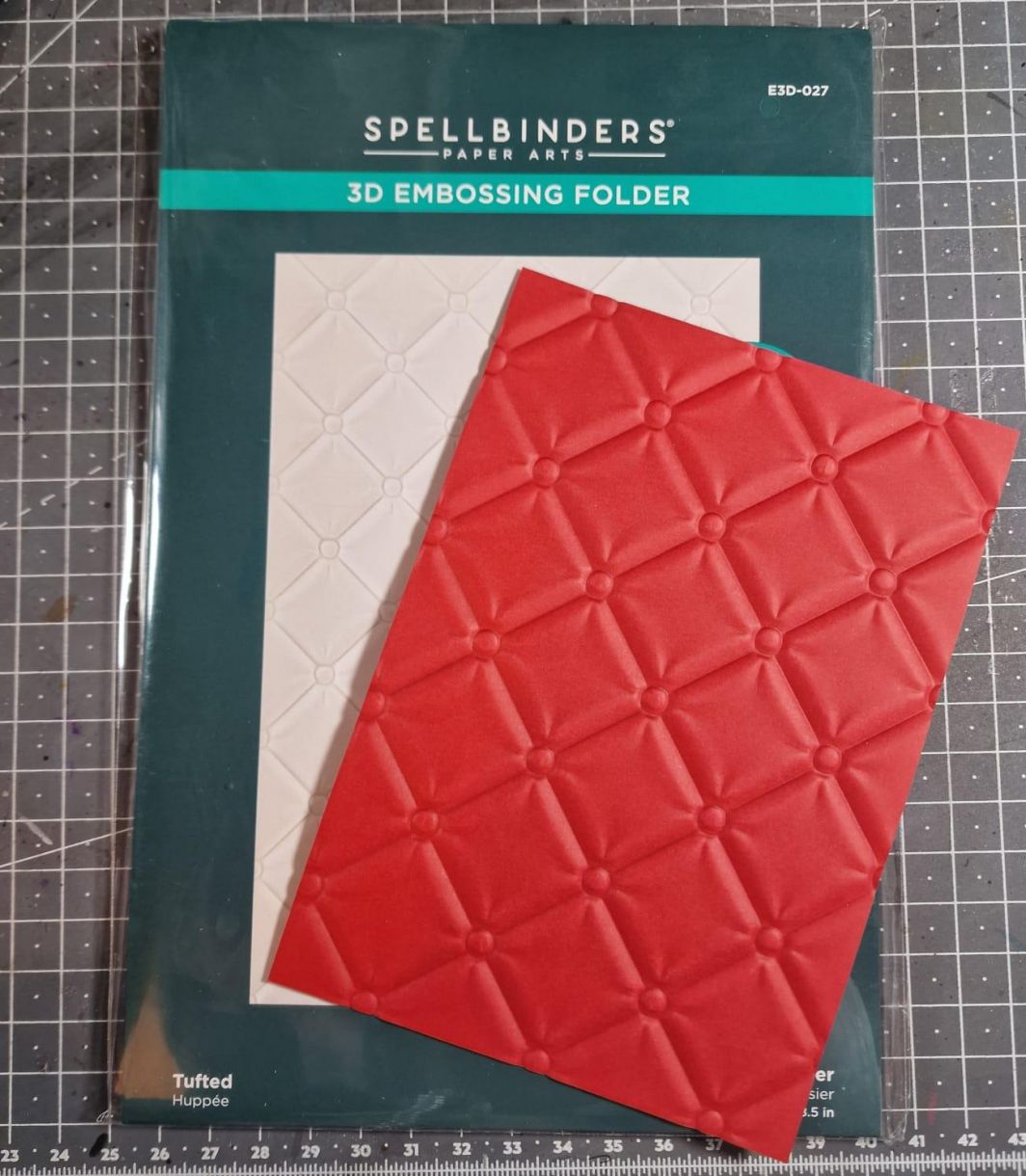 I cut 'Honey' from some plain Black card 240gsm. I wasn't sure which I preferred so I cut both versions of the word.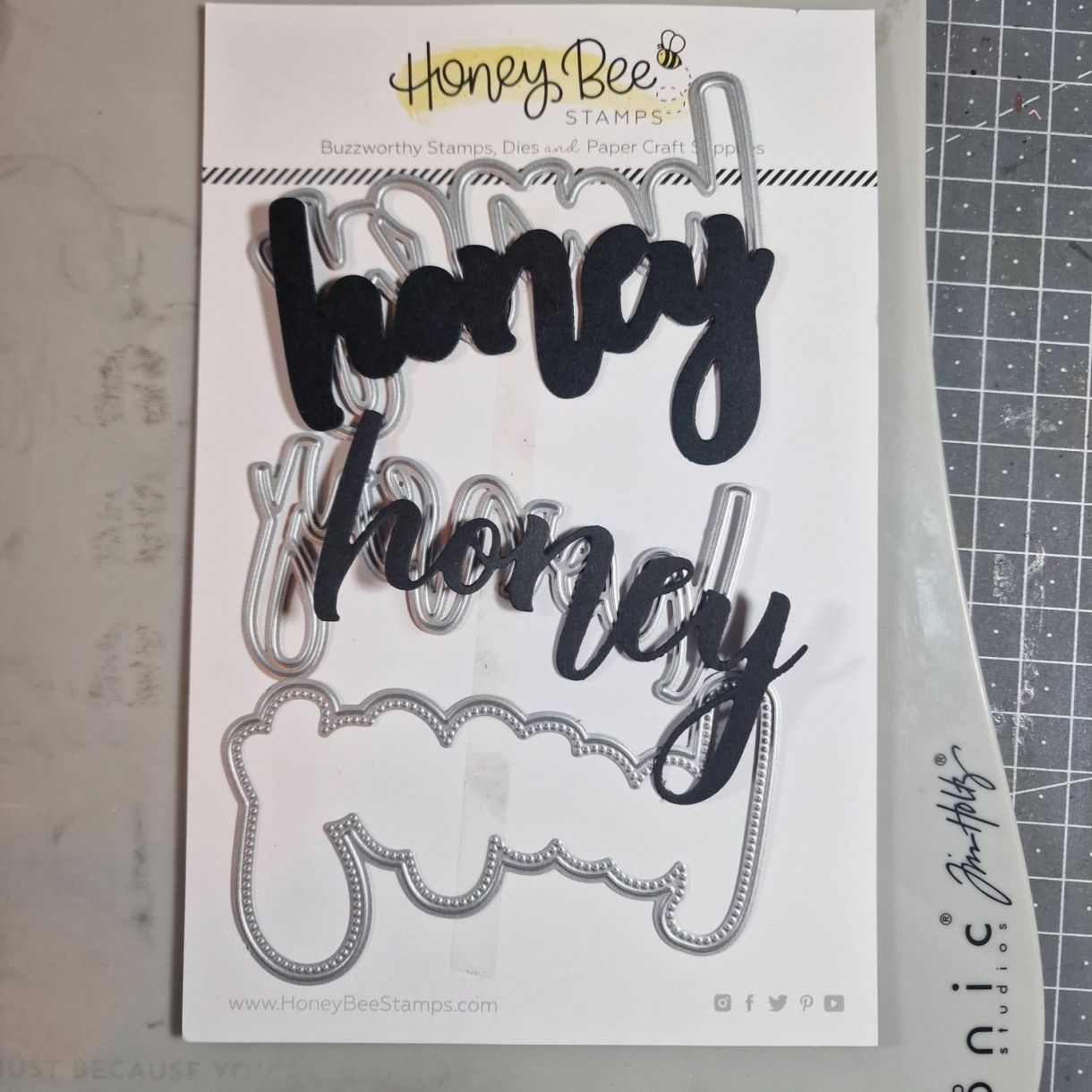 I chose the top version, but then decided I wanted to make it silver. It would be impossible to now stamp this with embossing ink (lining the stamp up with the die cut - nightmare!) so I reversed my actions. I stamped my word onto some black card, heat embossed it in silver and THEN die cut it. I'll save the original version for another project.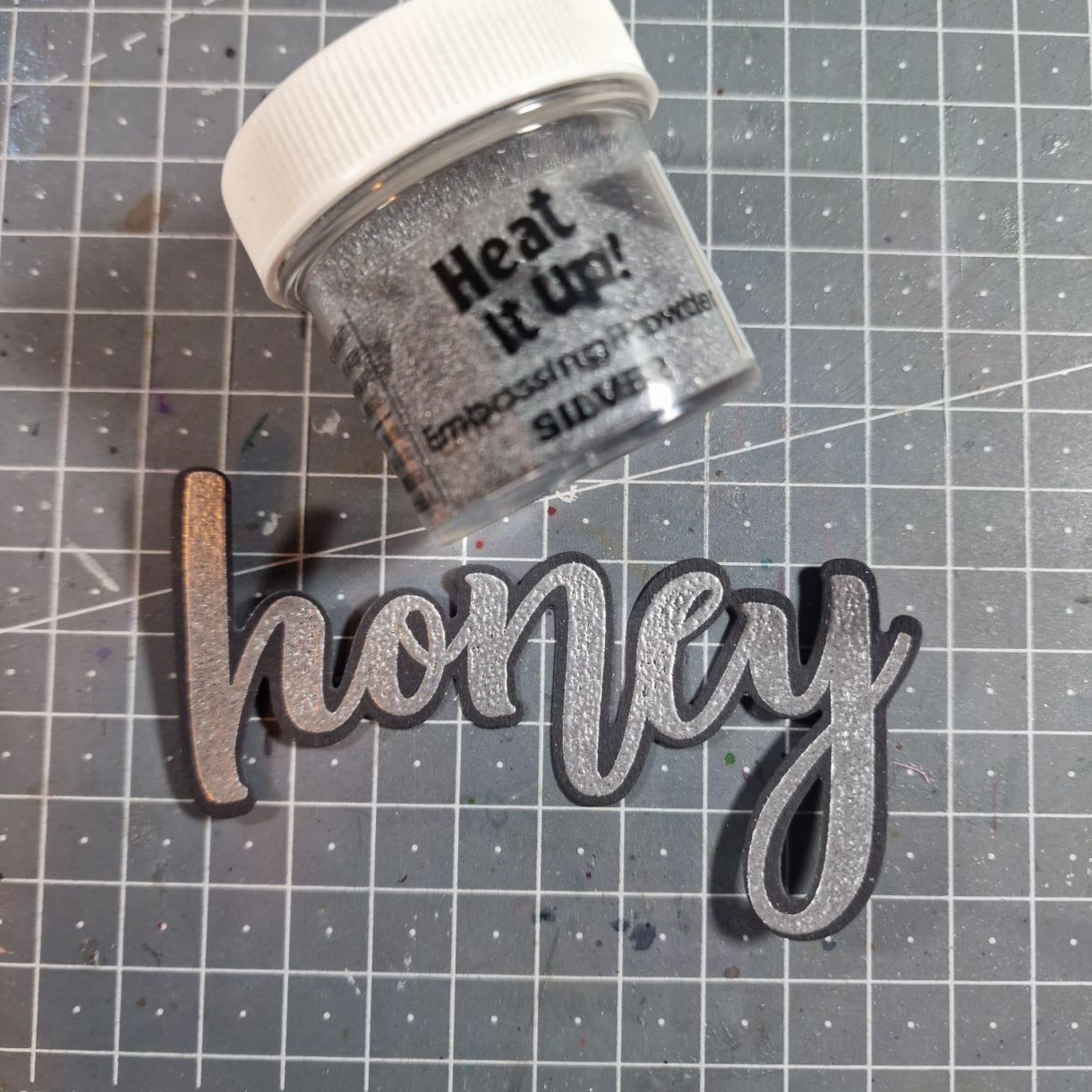 Attaching this word to the embossed card in a 2d fashion wouldn't look very neat and tidy as it would follow the curves of the card and look lumpy. It needed to be stuck 3d but attaching foam pads or tape would be too fiddly. So, I cut the word again from black crafter's foam and adhered the card version on top of the foam version.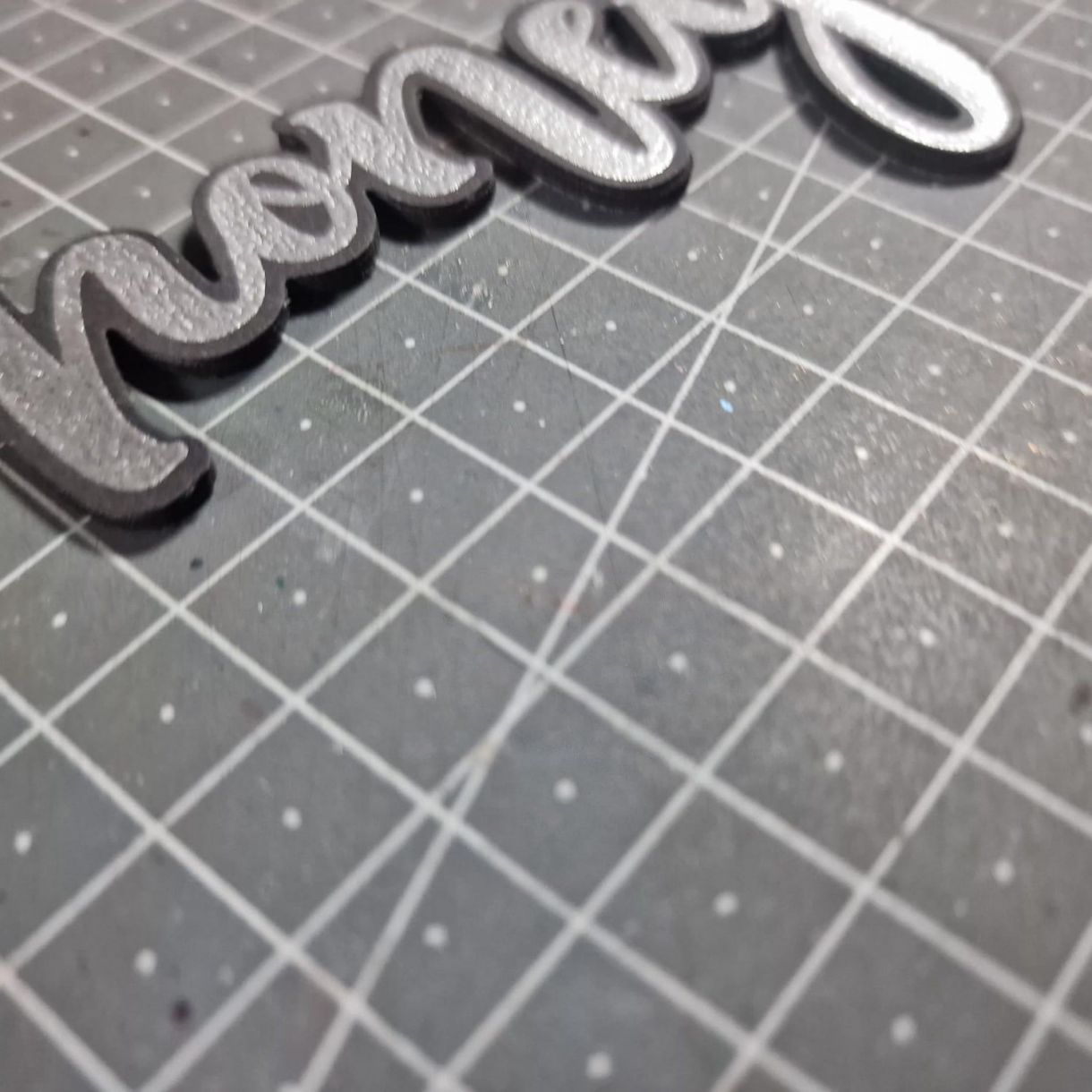 I finished the elements by heat embossing the secondary sentiments in silver also.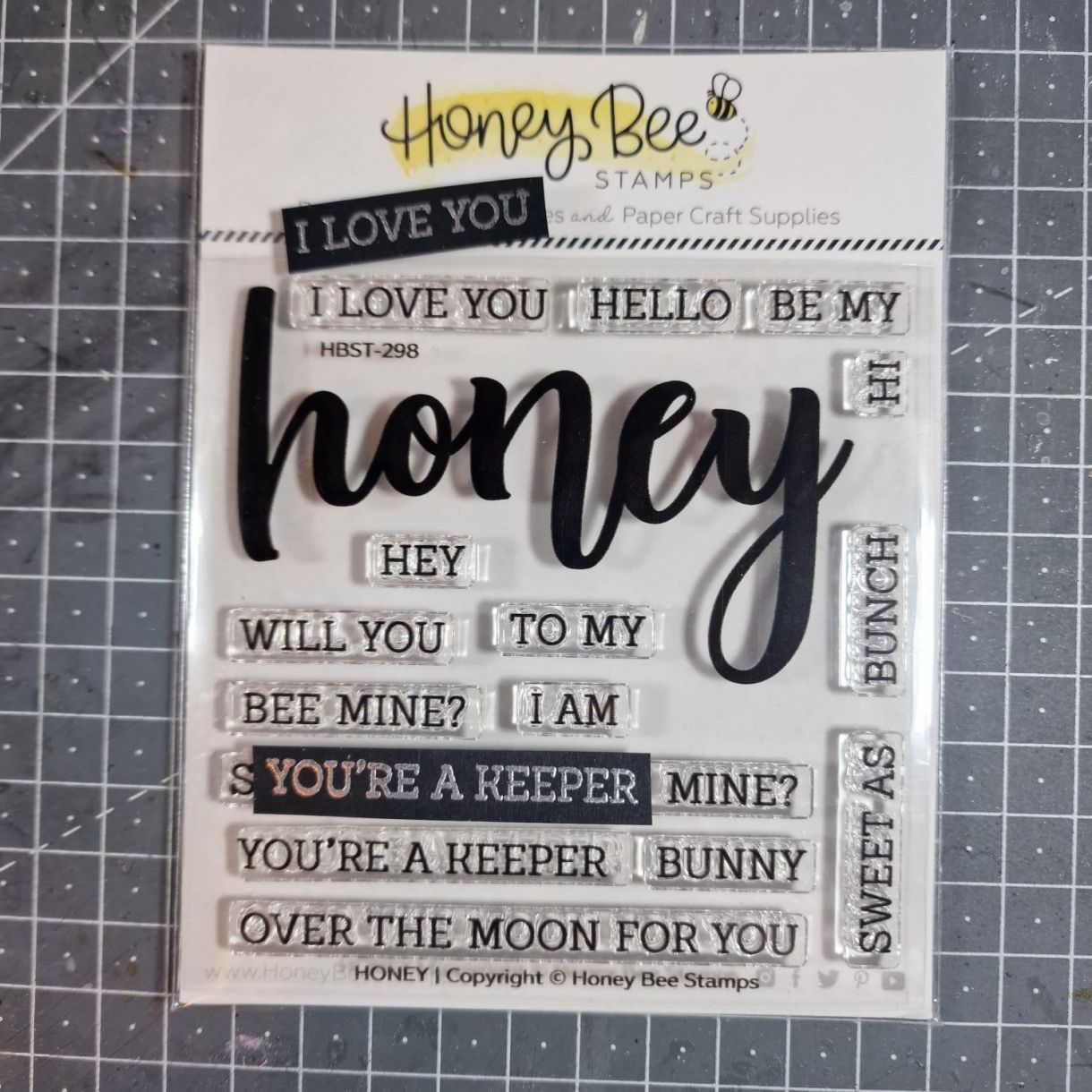 I could then construct the card.
I attached the red panel to the card front using fingerlift tape (wet adhesive would have no where to go due to all the raised areas of the panel). I stuck down the larger word with wet glue, and the smaller ones with foam tape.
I finished the card by placing some silver flat back cabachons in the puckered areas.
Thank you for joining me today.
Until next time, take care.
Dani xx