Easter Baskets
0
Posted on 8th April 2022 by Sandra Dunne
Filed under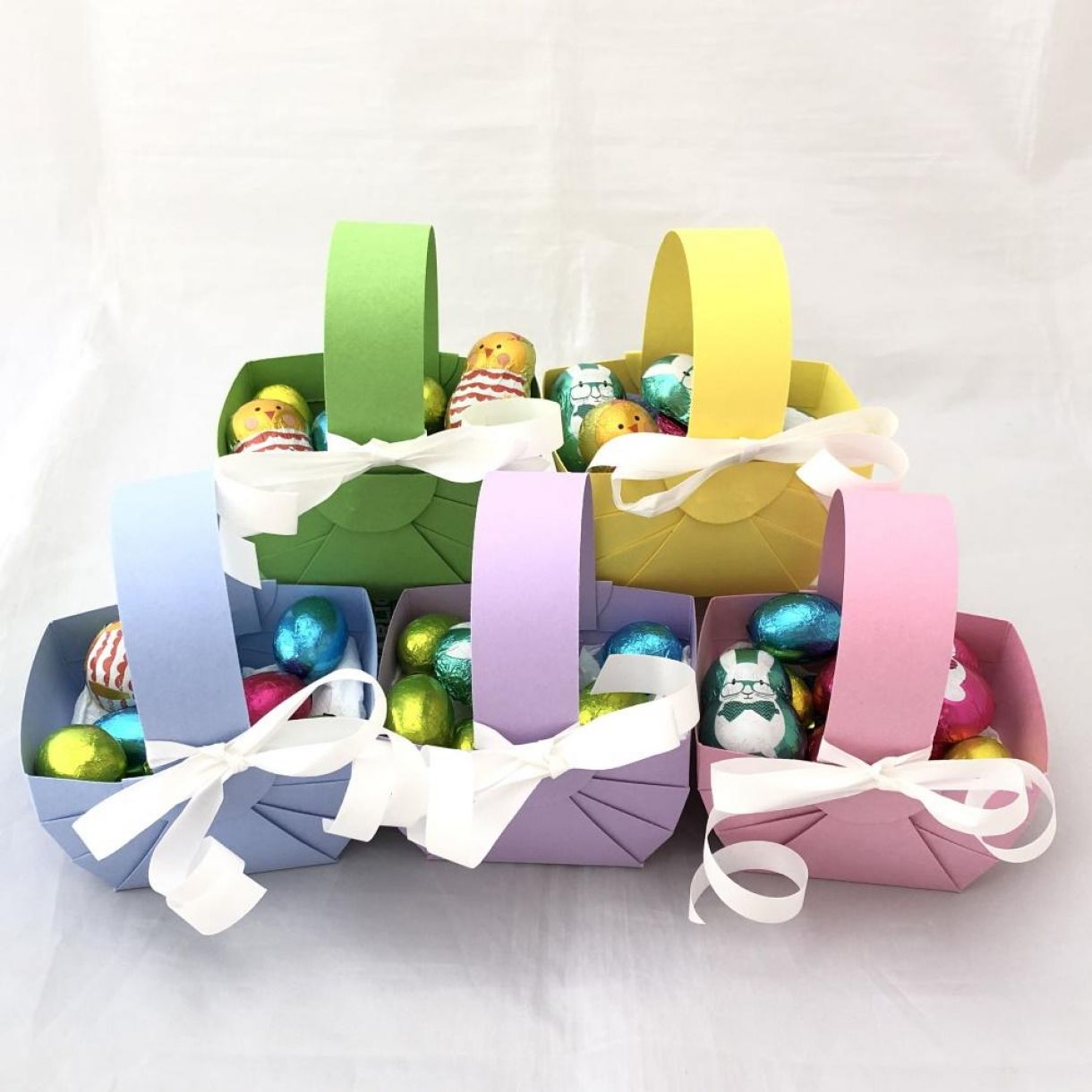 Hi. Today I'm sharing a cute project that both adults and children can have fun with. These little baskets are a great gift for any occasion, not just Easter.
For each basket, cut a piece of 6" x 6" card or heavy double sided paper. Score at 1 7/8" and 4 1/8" on one side.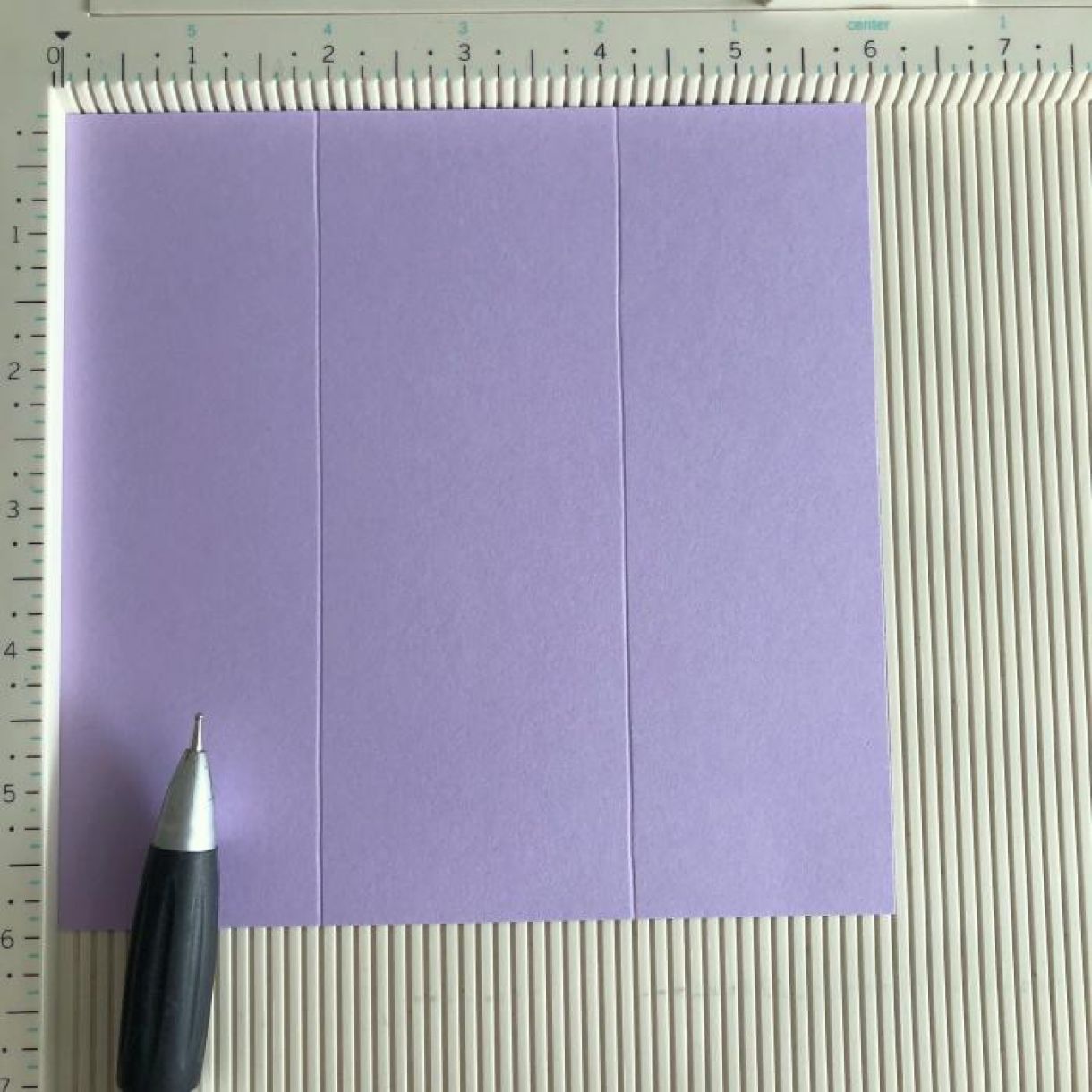 Flip 90 degrees and score at 1 7/8" and 4 1/8" again.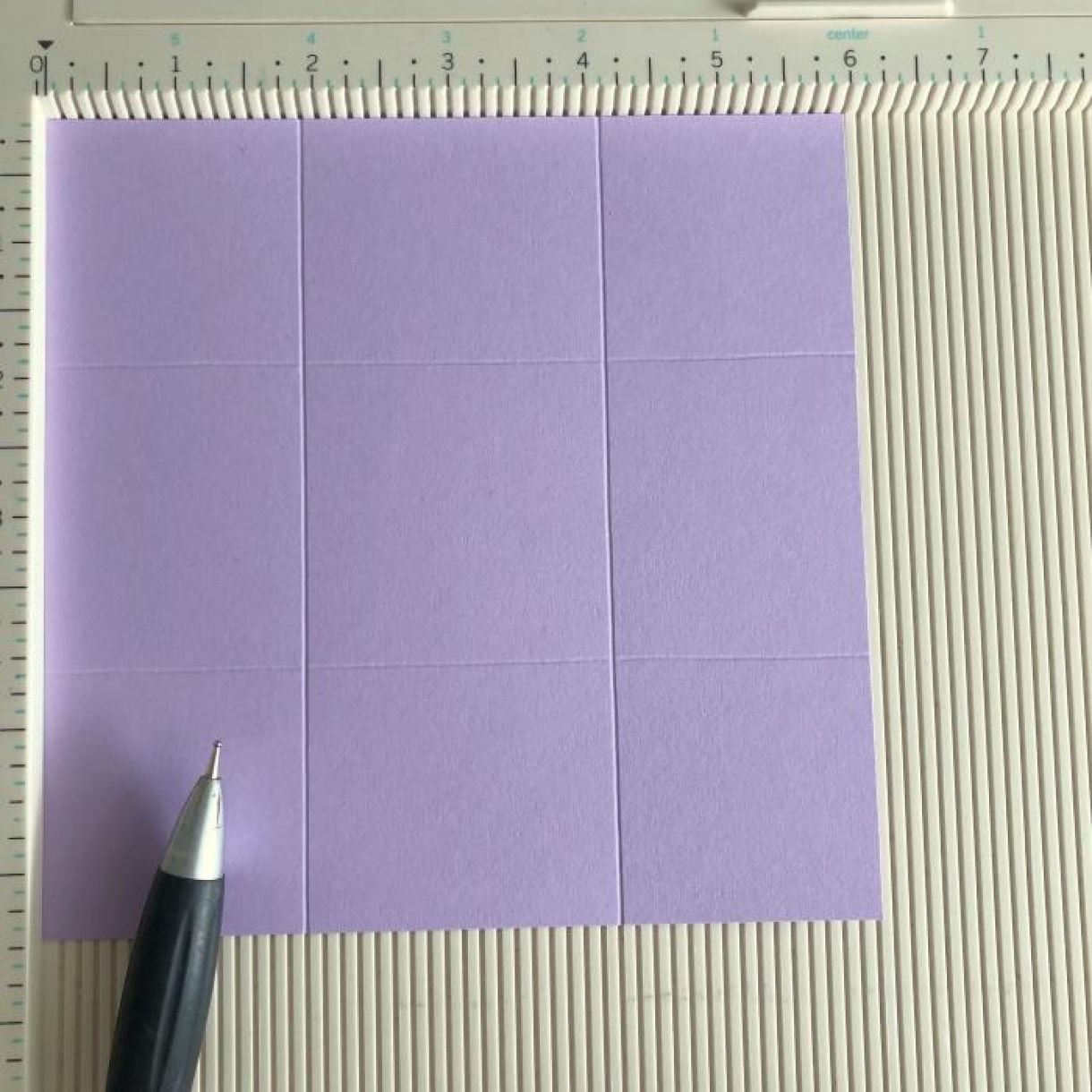 Leaving the paper in the same position, score down to the 1 7/8" scoreline at 5/8", 1.25", 4.75" and 5 3/8".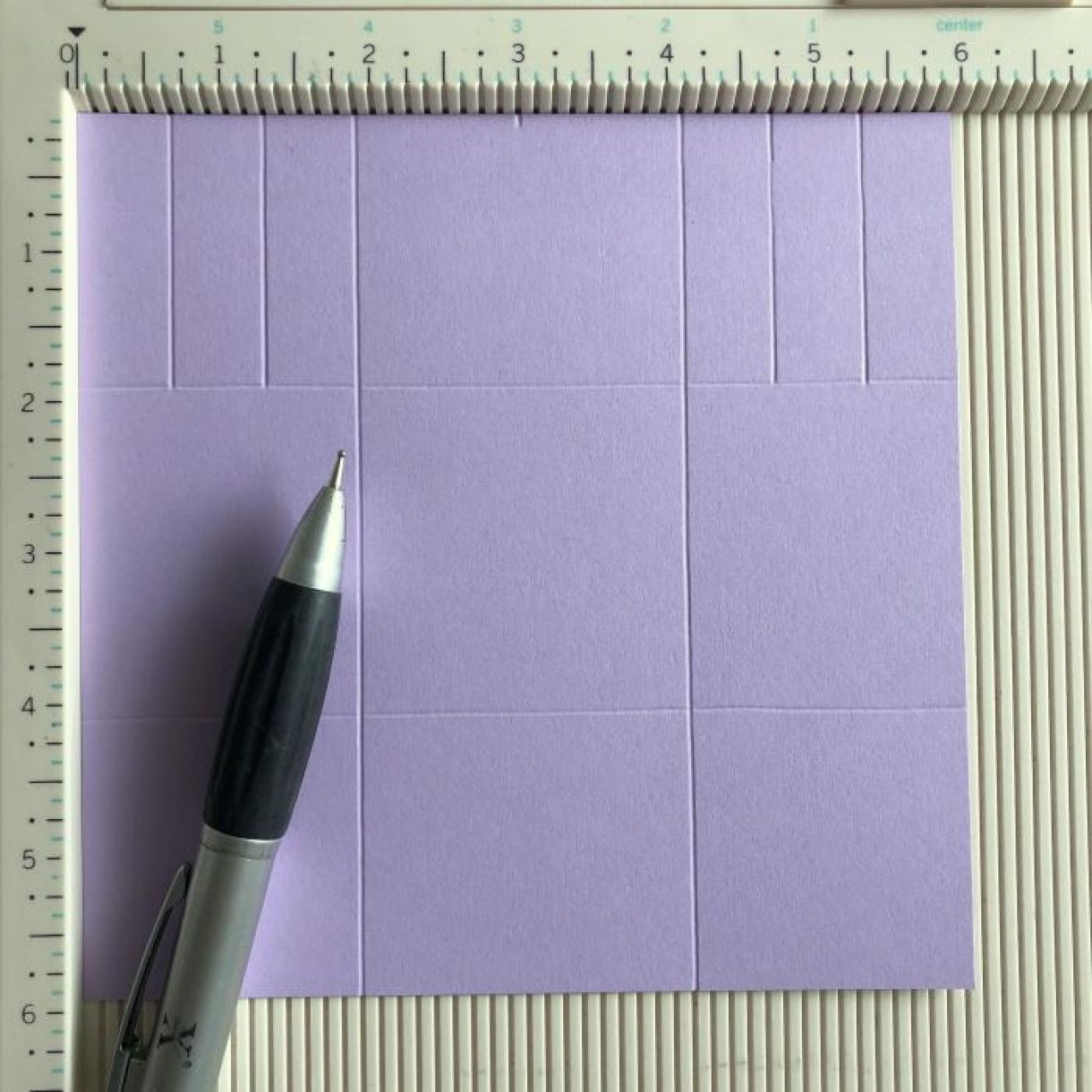 Using the embossing tool, make a little notch at the 3" mark, both top and bottom.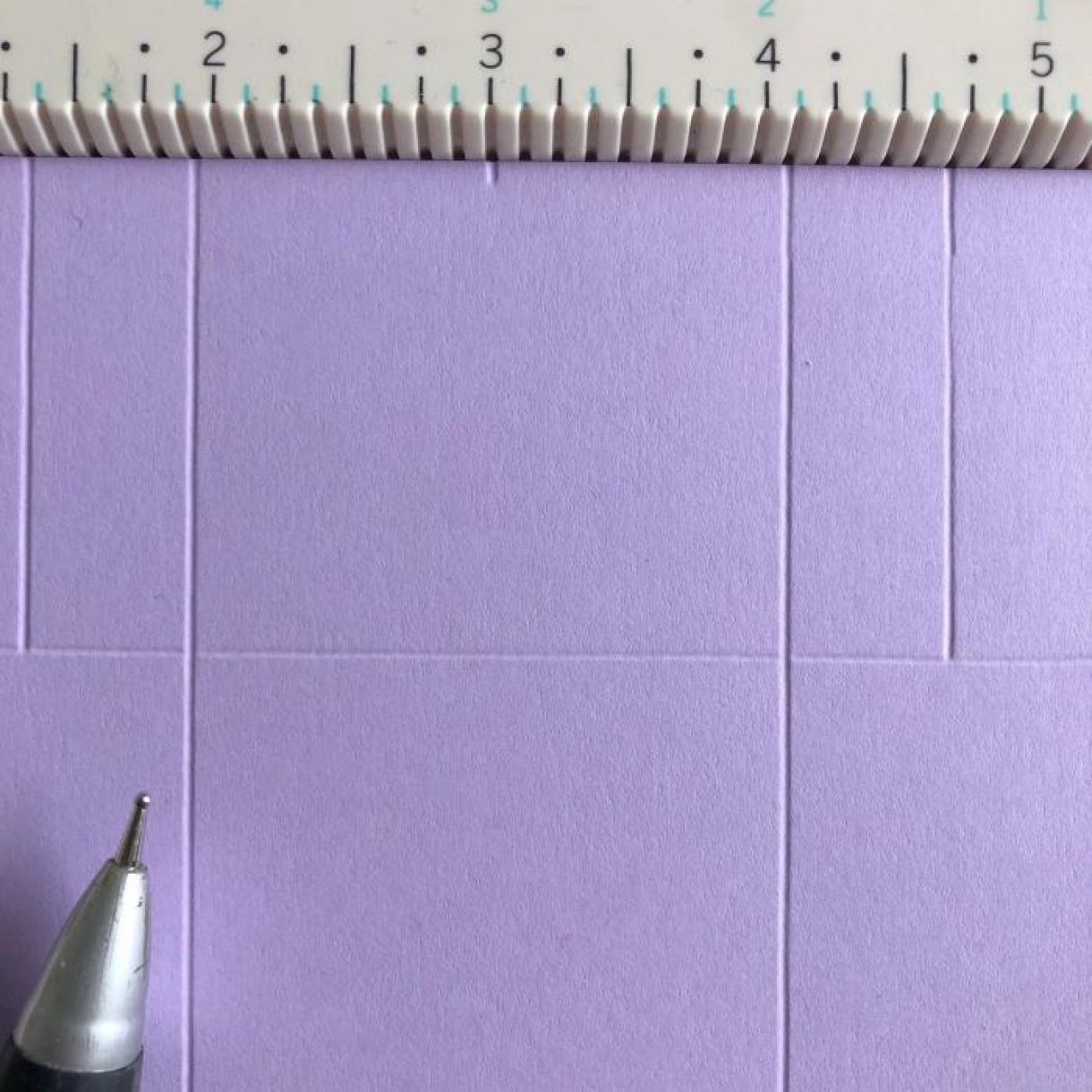 Flip the paper 180 degrees and, again, score down to the 1 7/8" scoreline at 5/8", 1.25", 4.75" and 5 3/8"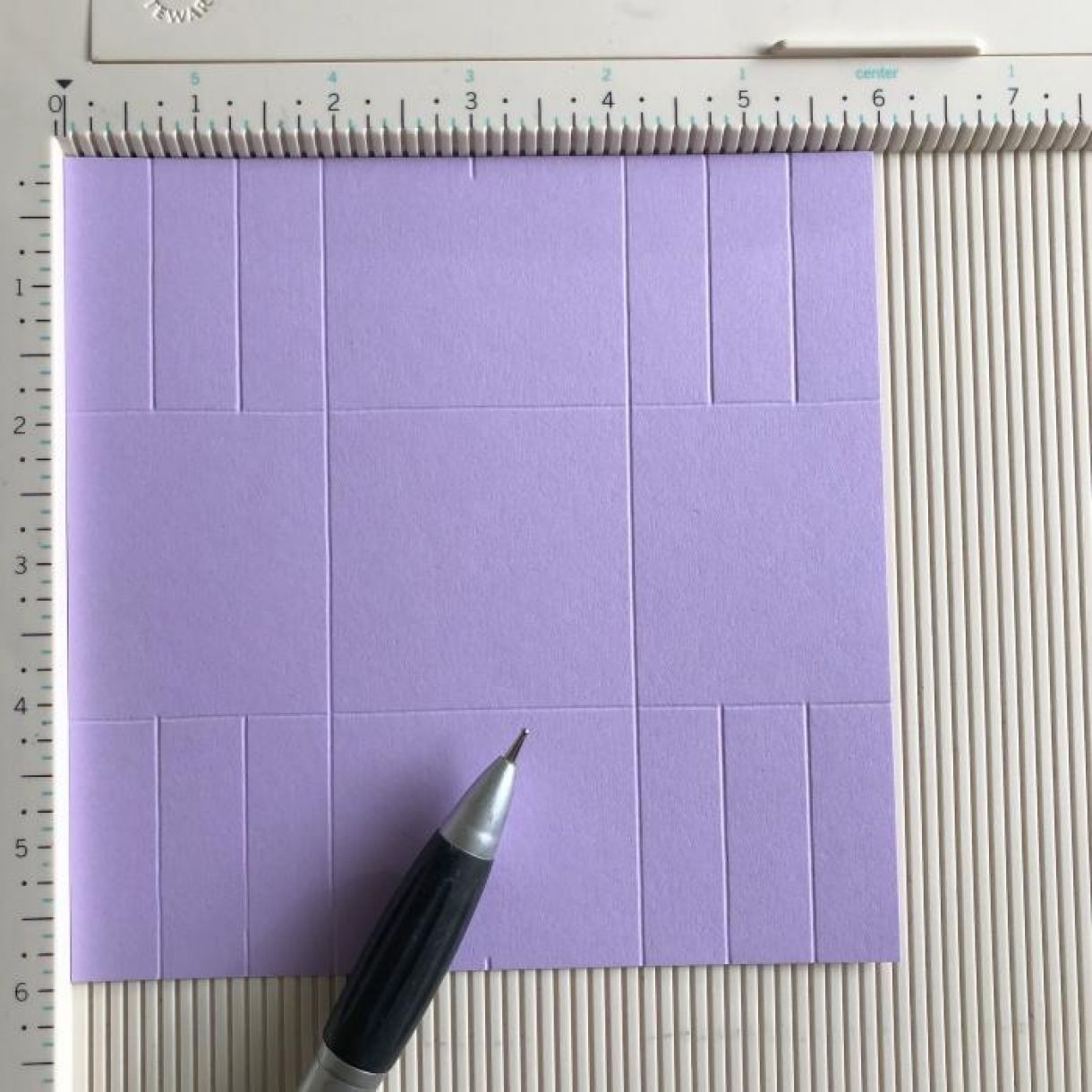 Take a scissors and cut all the scorelines on each of the four corners, as shown.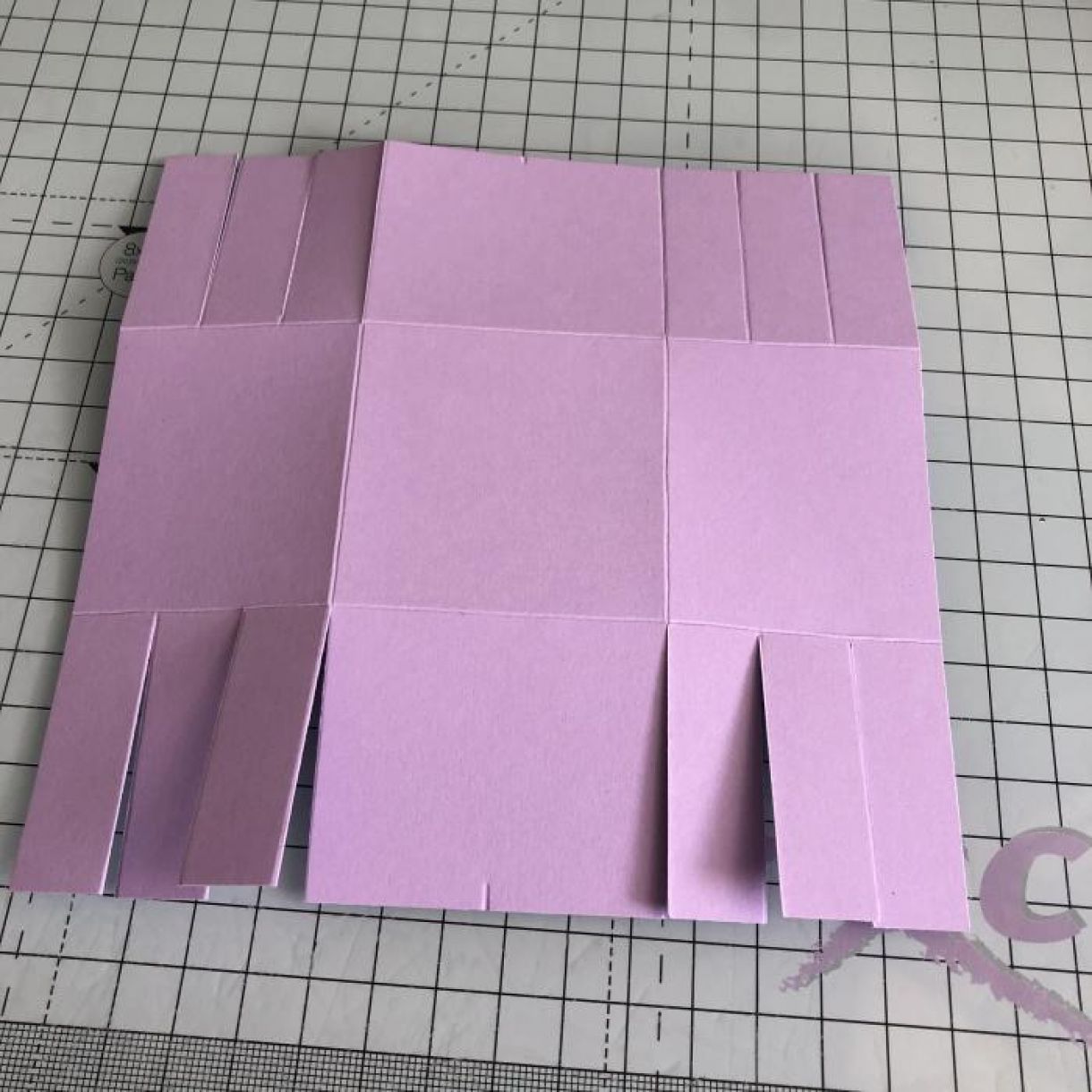 Cut from the 3" notch you made on the top and bottom, diagonally down to the 1 7/8" scorelines, as shown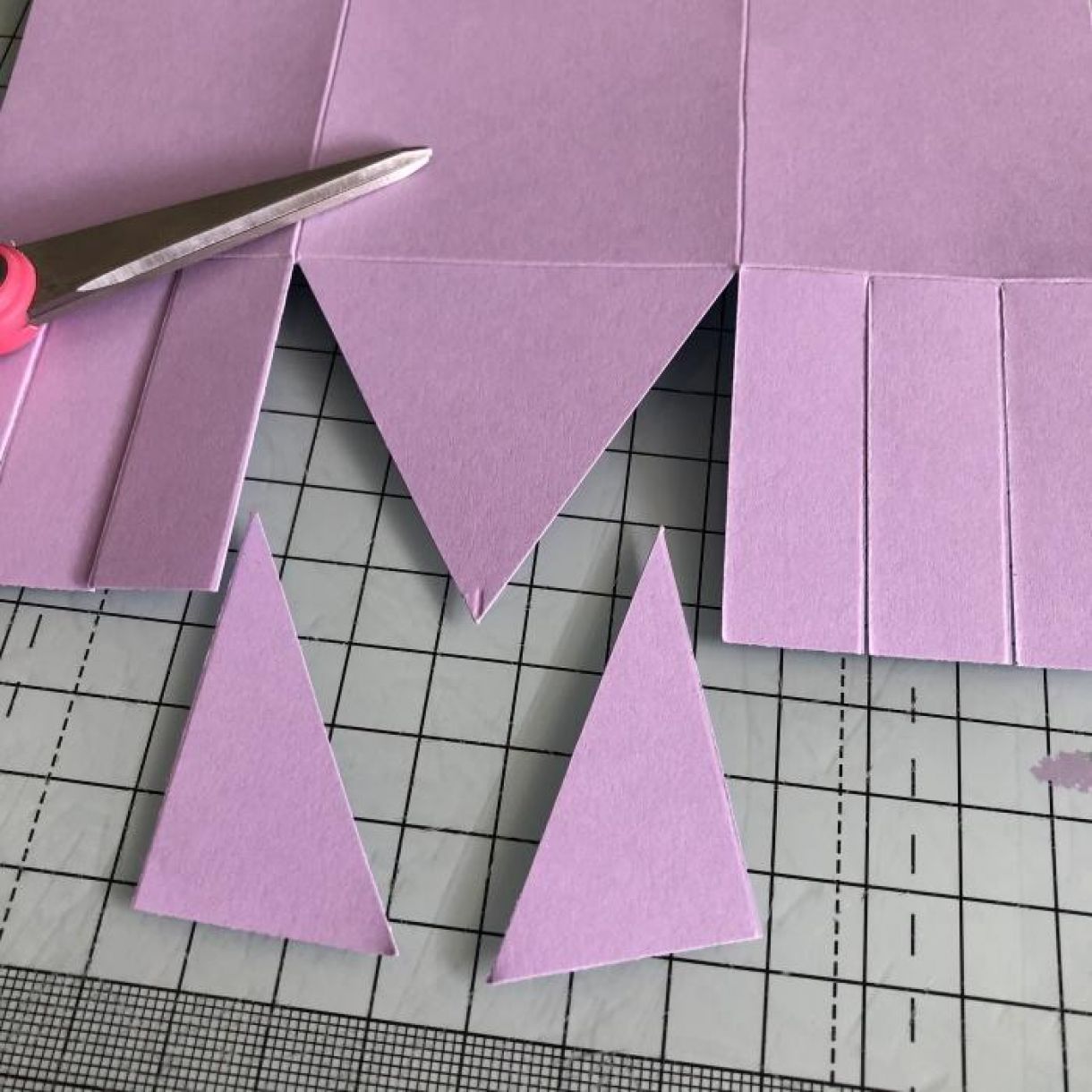 Repeat on the other side.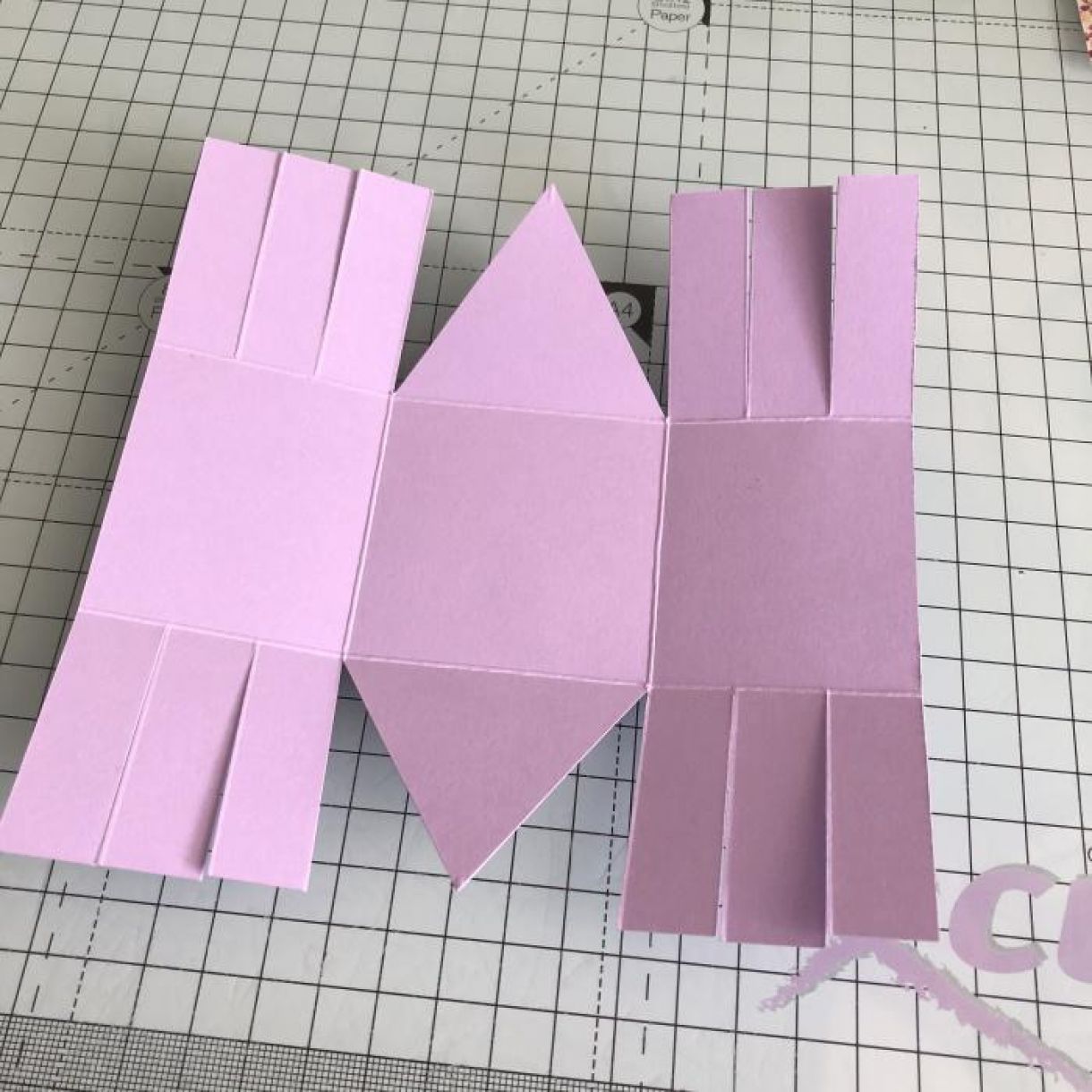 Fold all the scorelines to loosen the paper. To make the basket shape, take the outside strips first and fold them so they meet, then take the middle strips and fold them in, then finally the inside strips.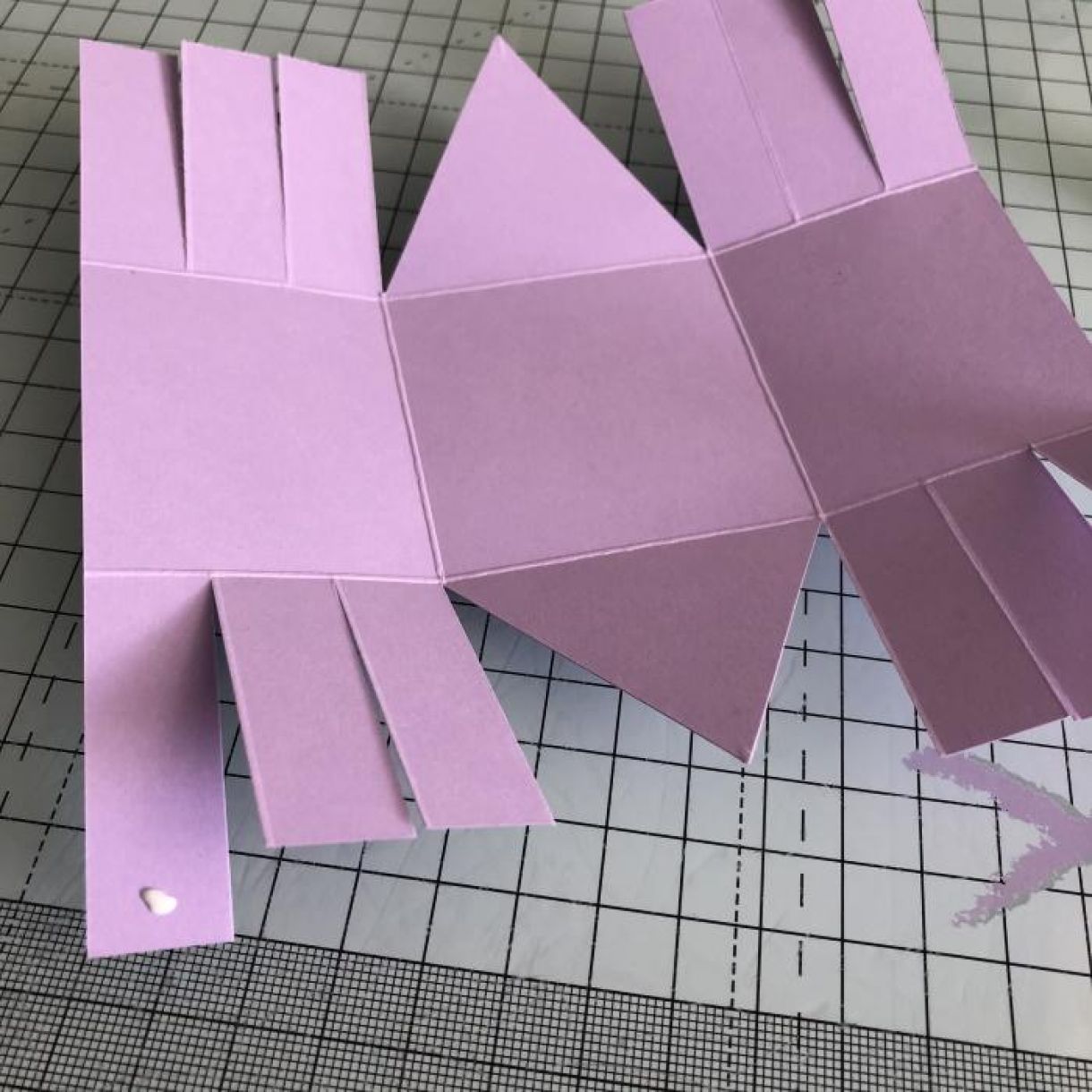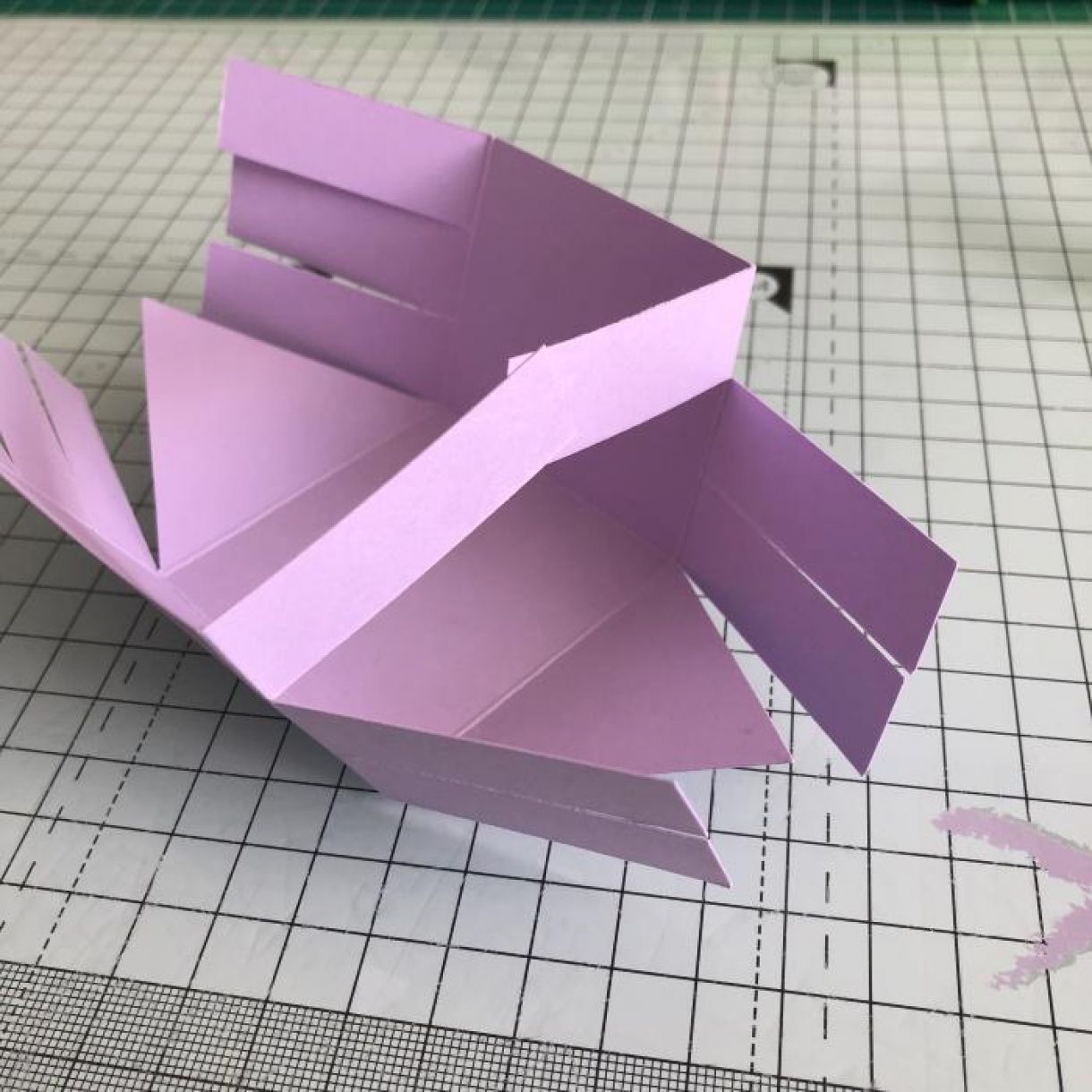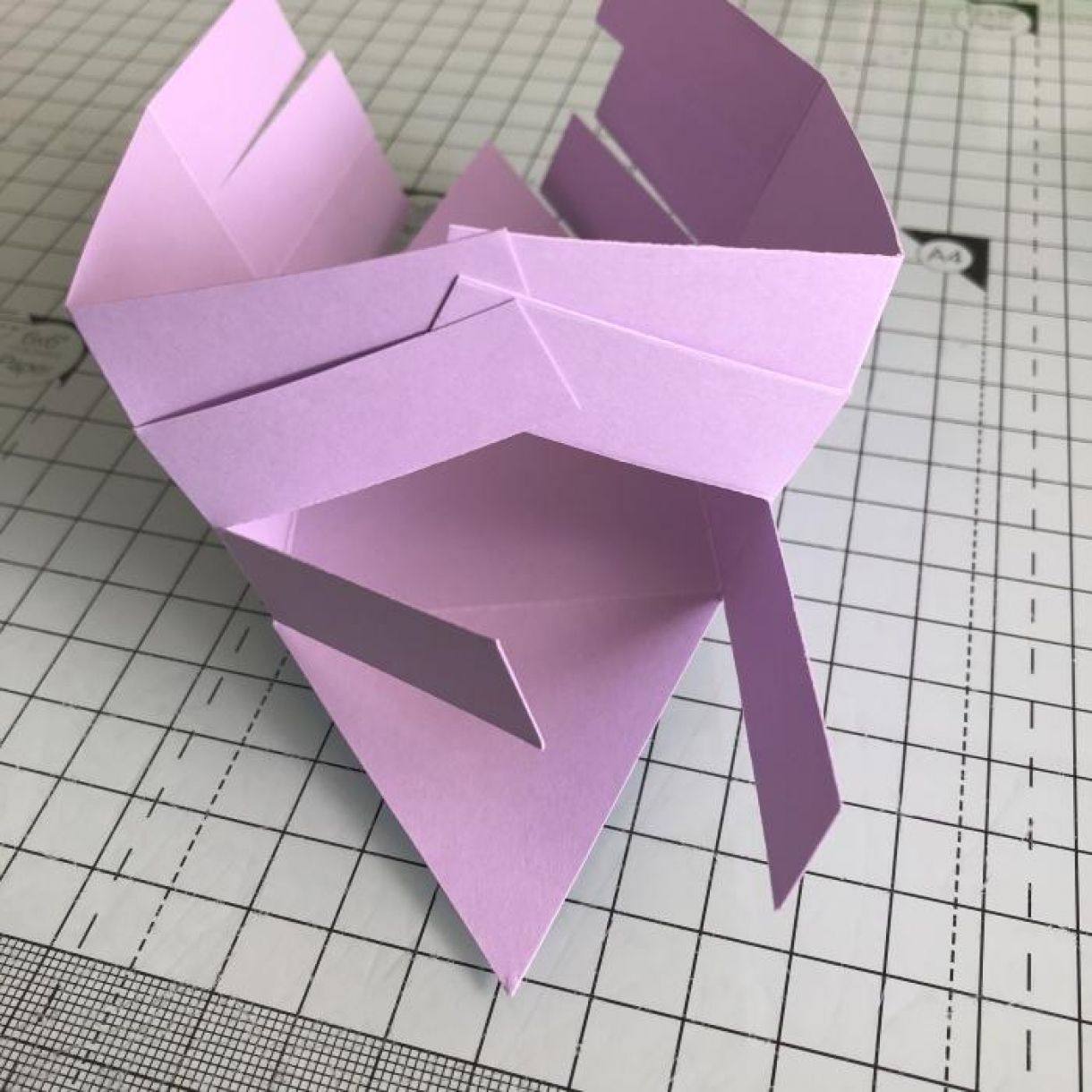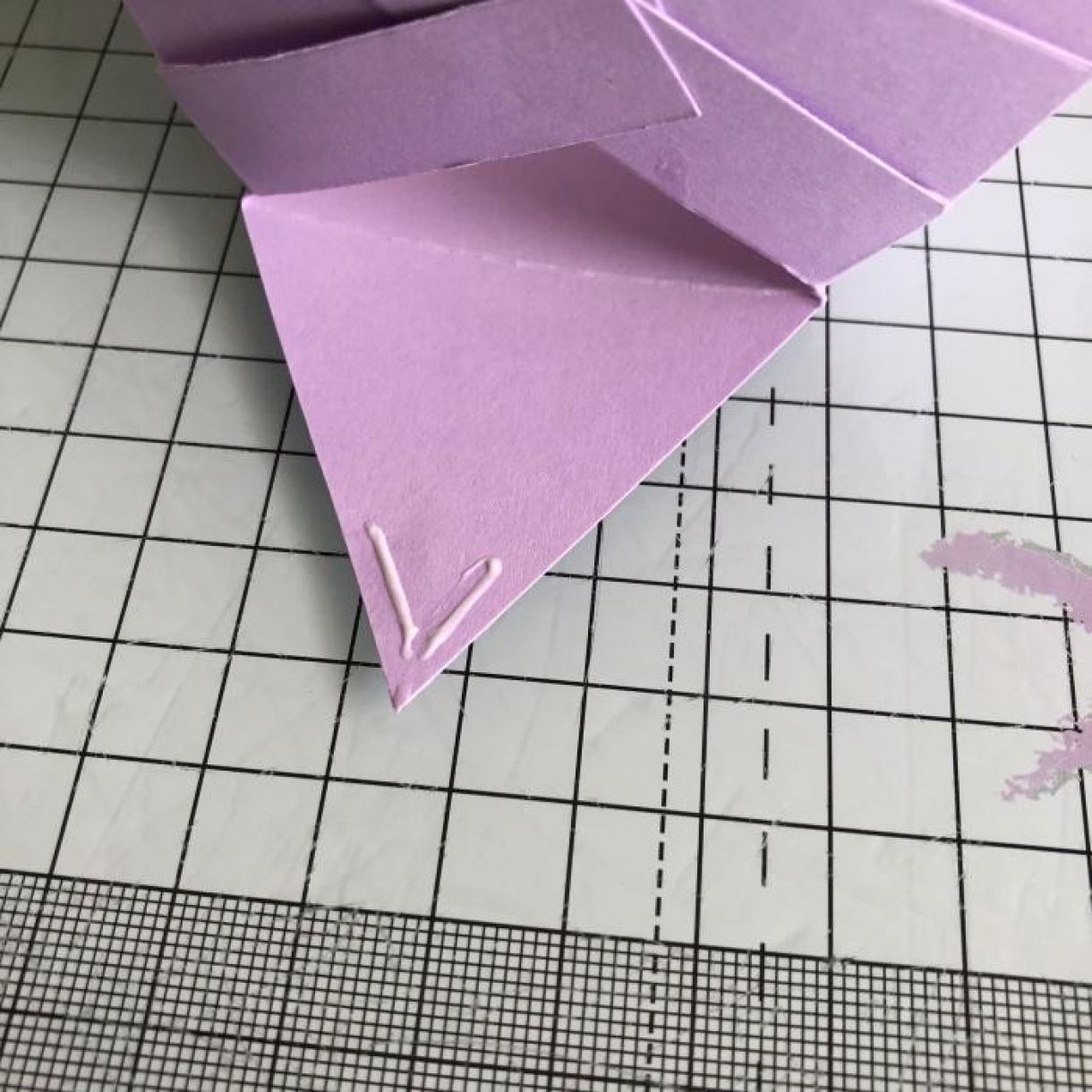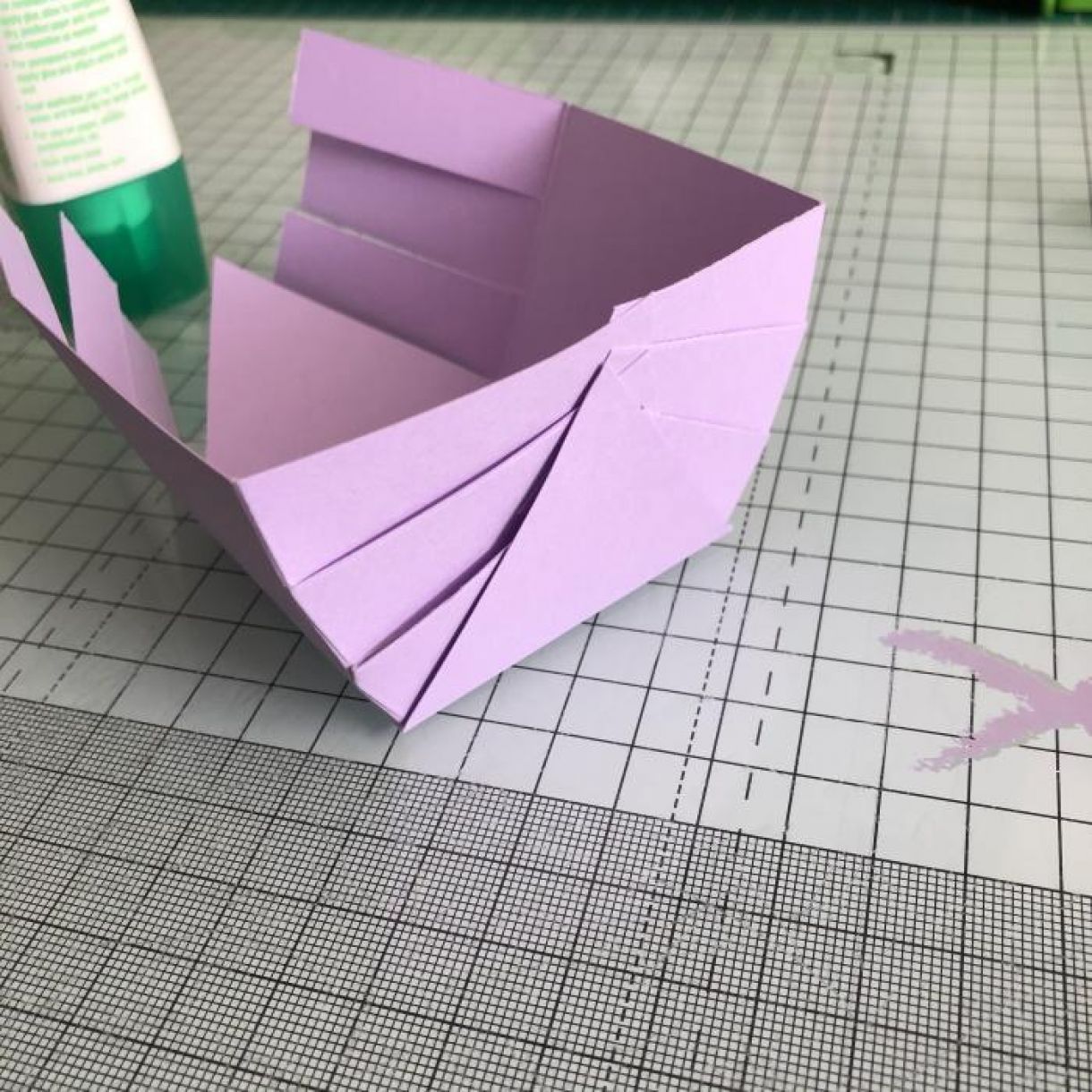 Alternatively, without using glue, fold in all the sides and staple to secure.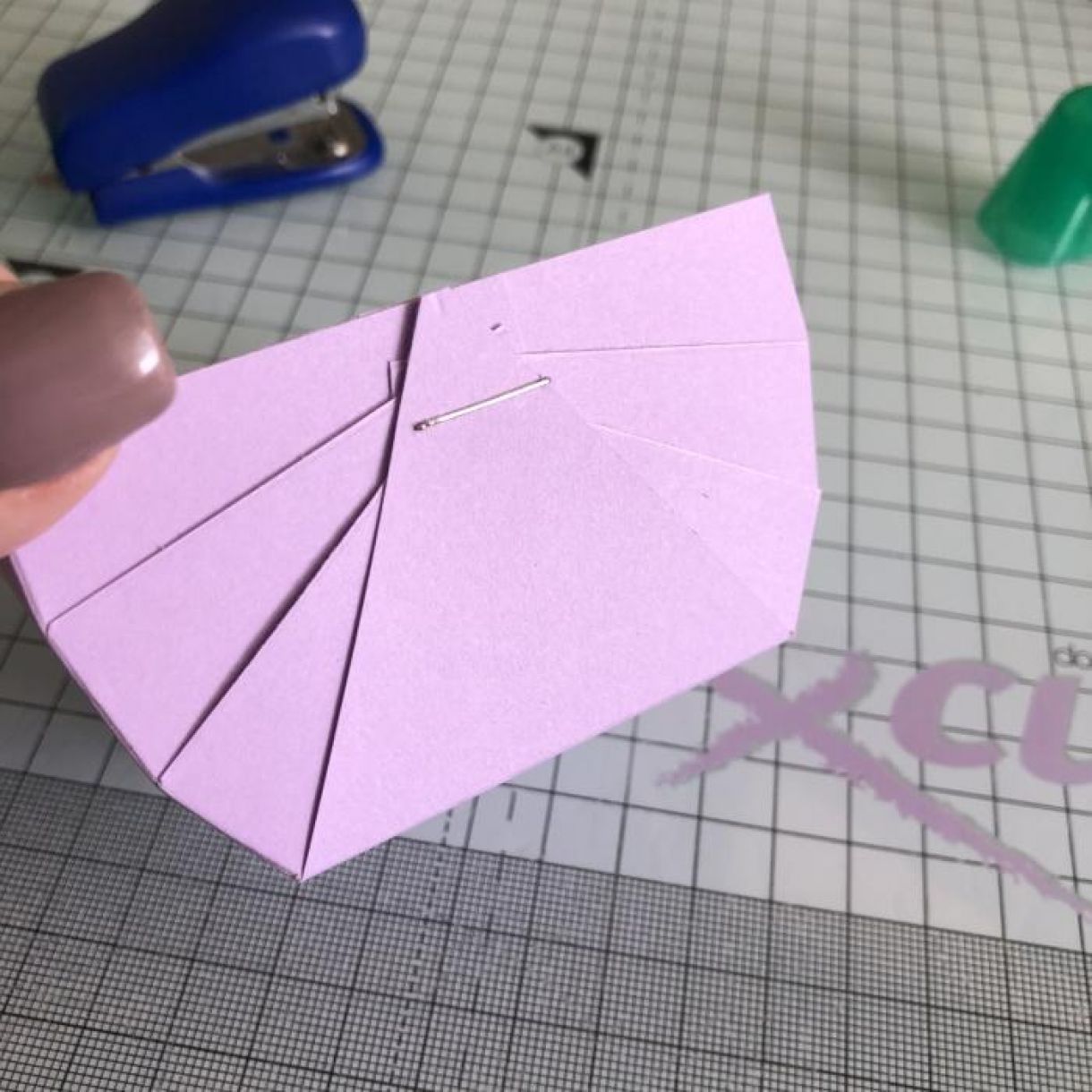 To make the handle, cut a strip of paper 1" x 7" and run it over a bone folder to curl it.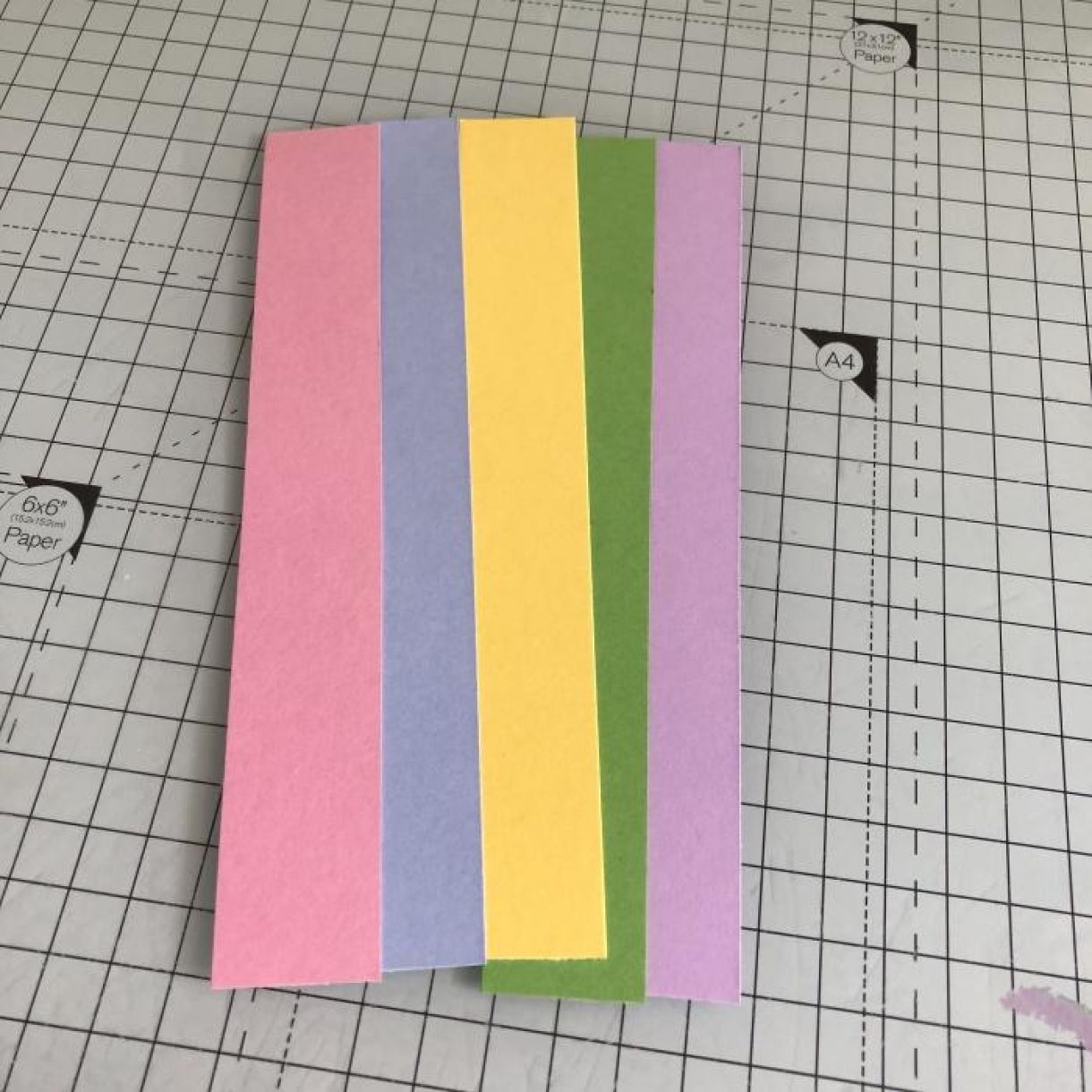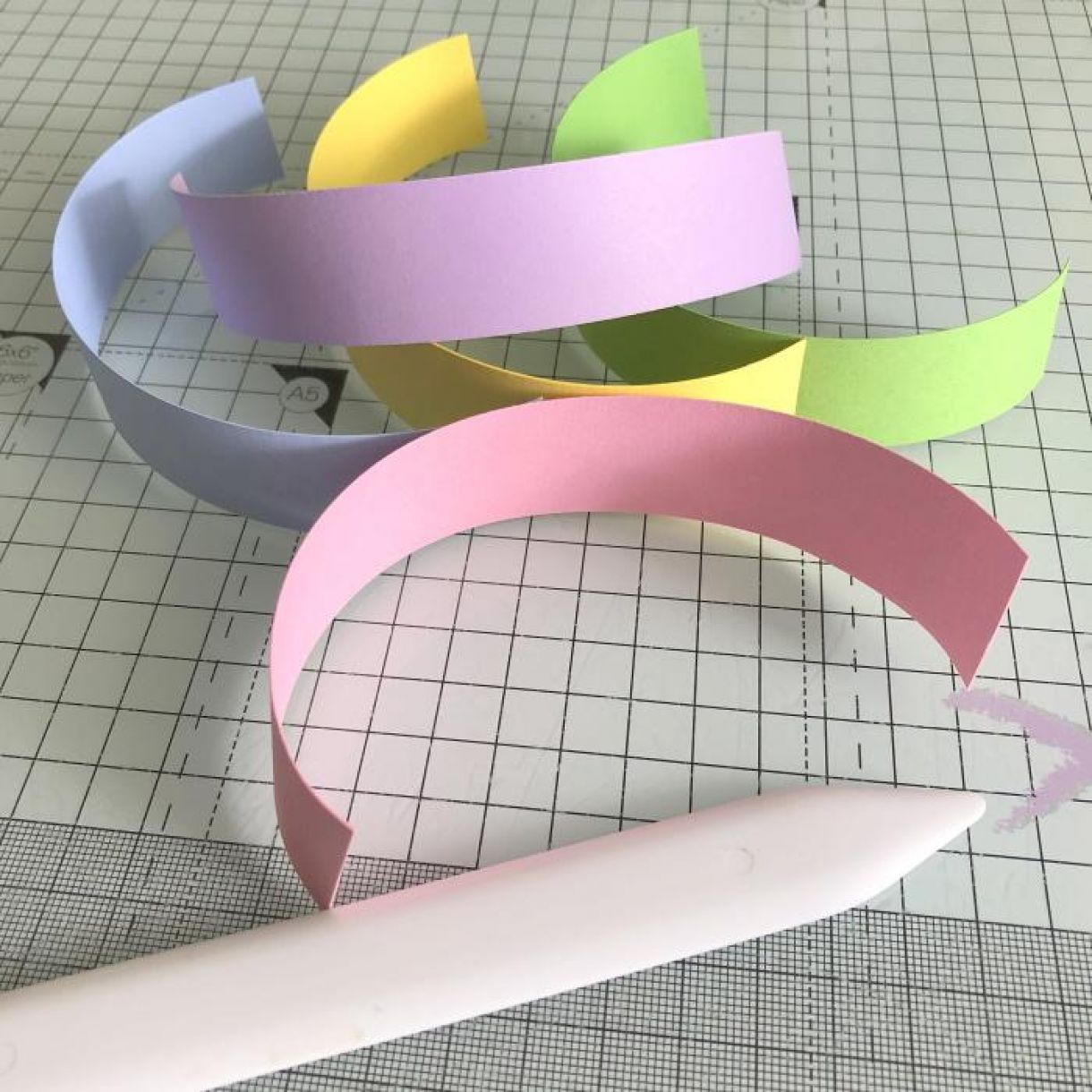 Apply a piece of double sided tape to each end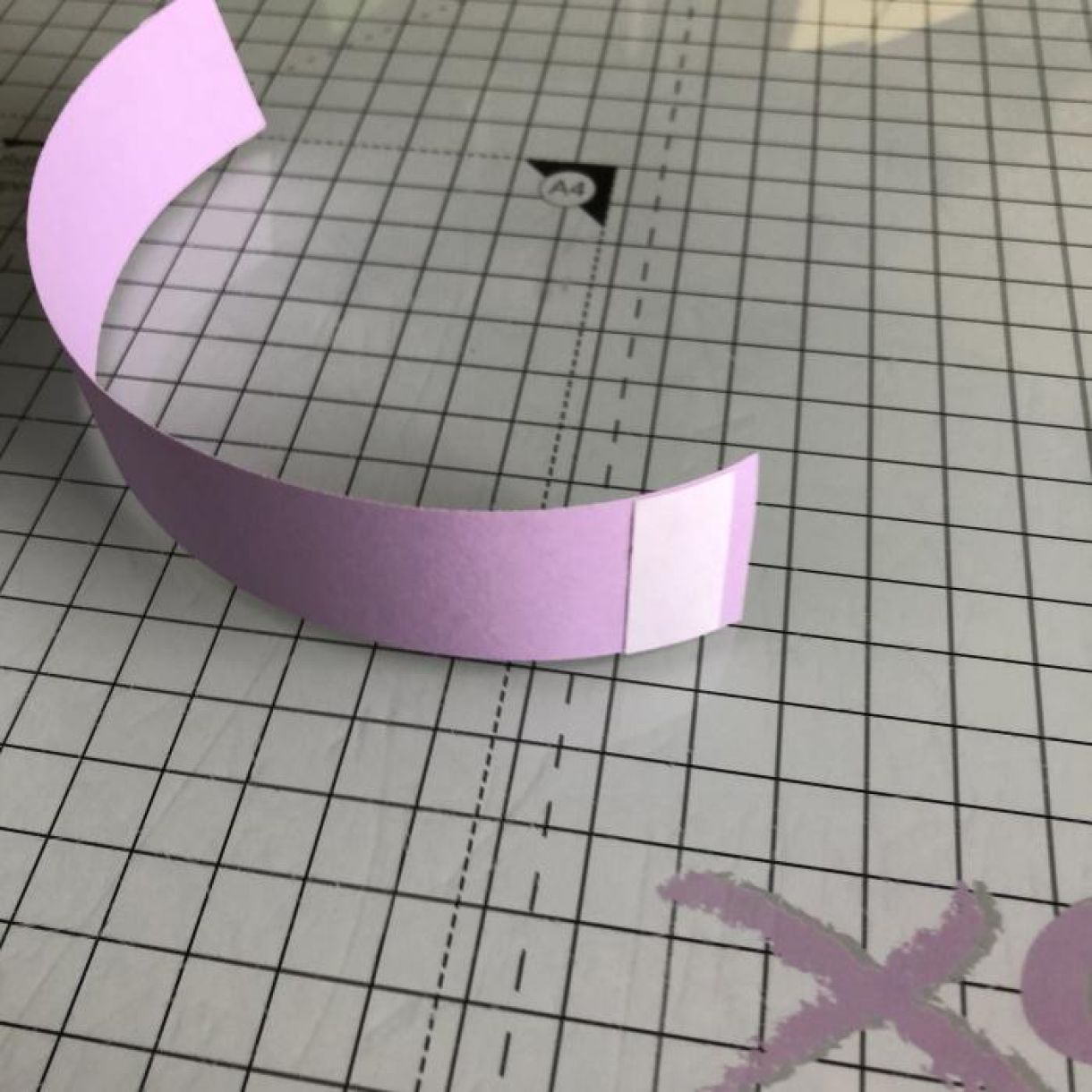 Before the handle is attached, punch two 1.5" circles, for each basket, from coordinating paper. Fold them in half and crease with a bone folder.
Apply wet glue on the inside front and back of the circle and adhere over the sides of the basket, covering the staples.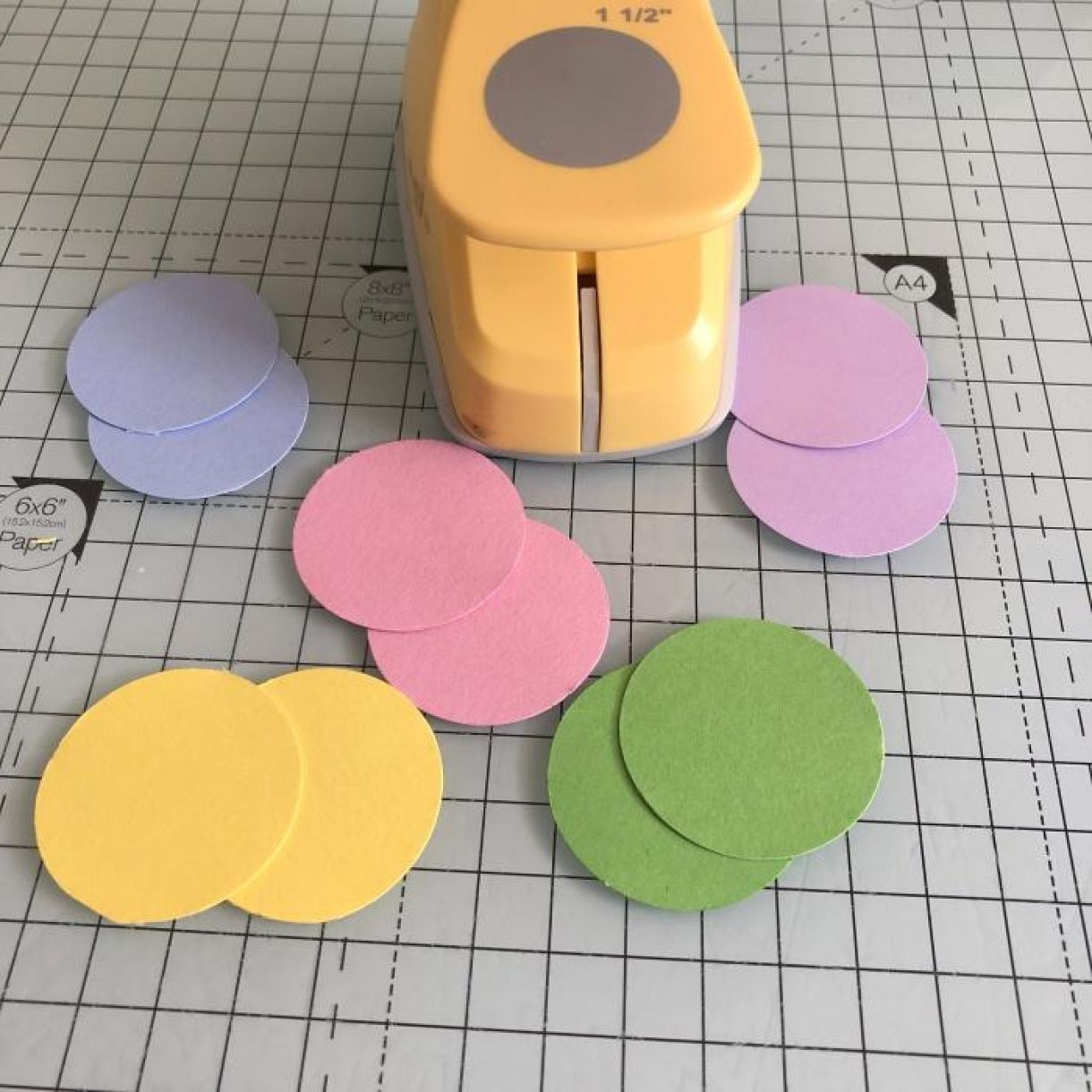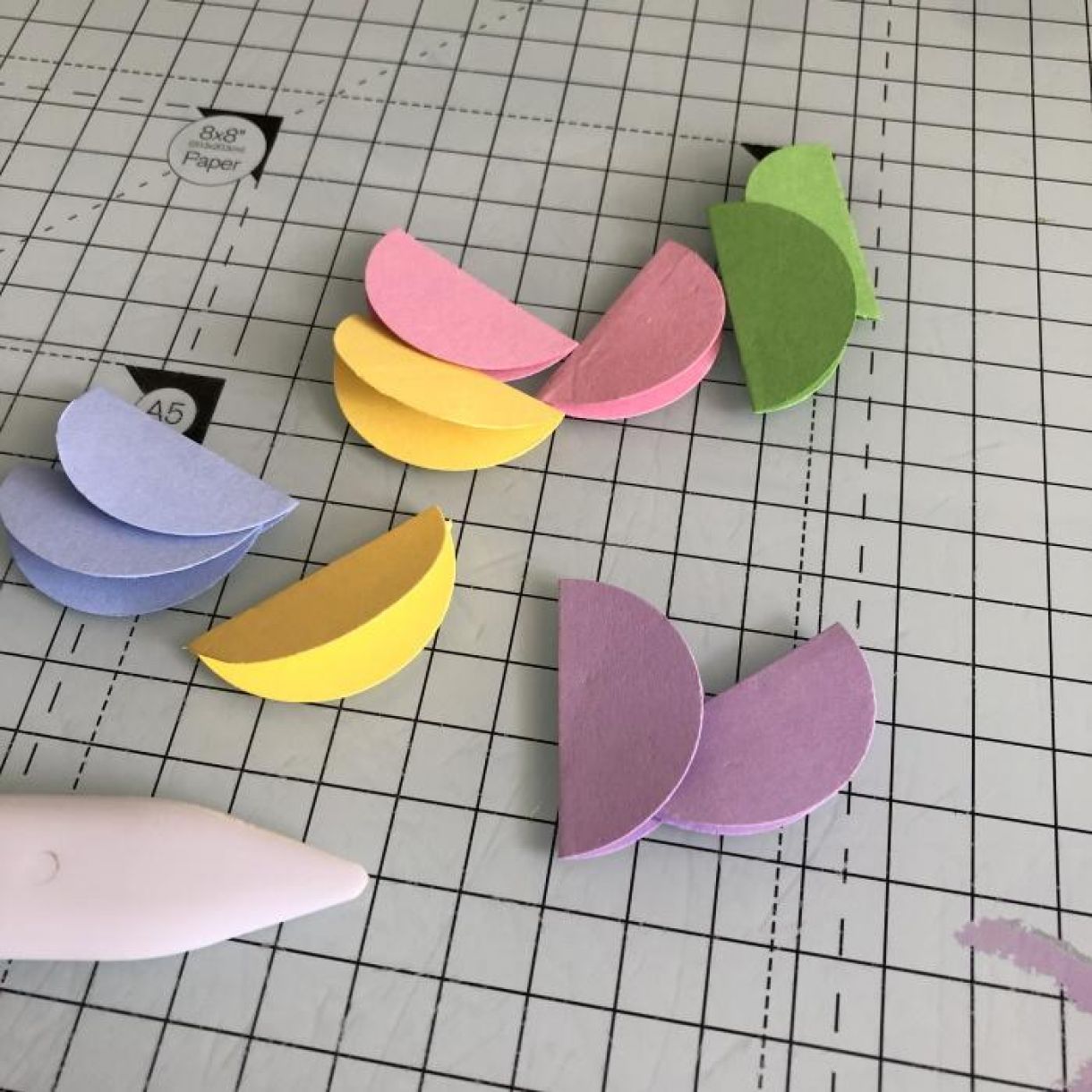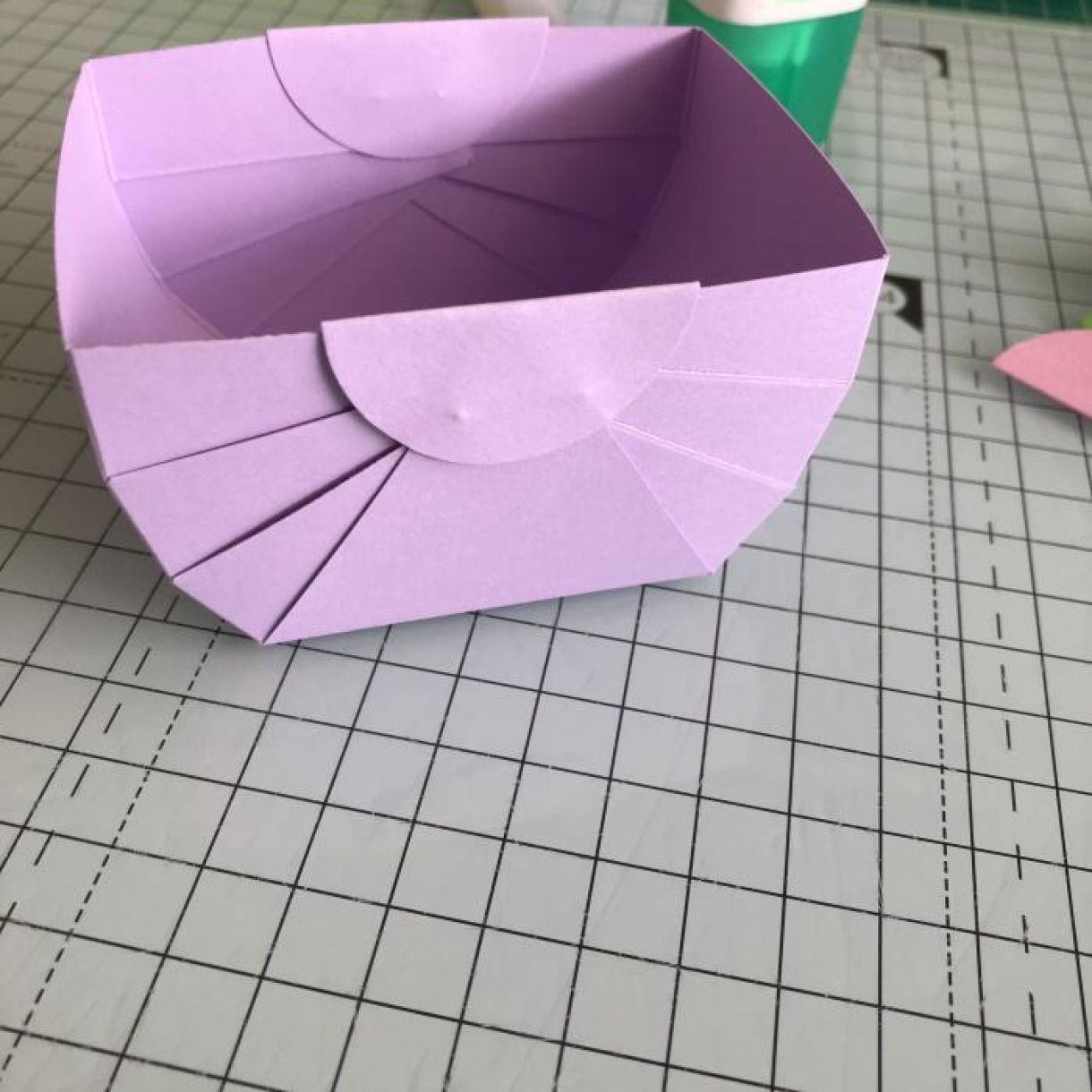 Adhere the handle to the inside edges of the basket.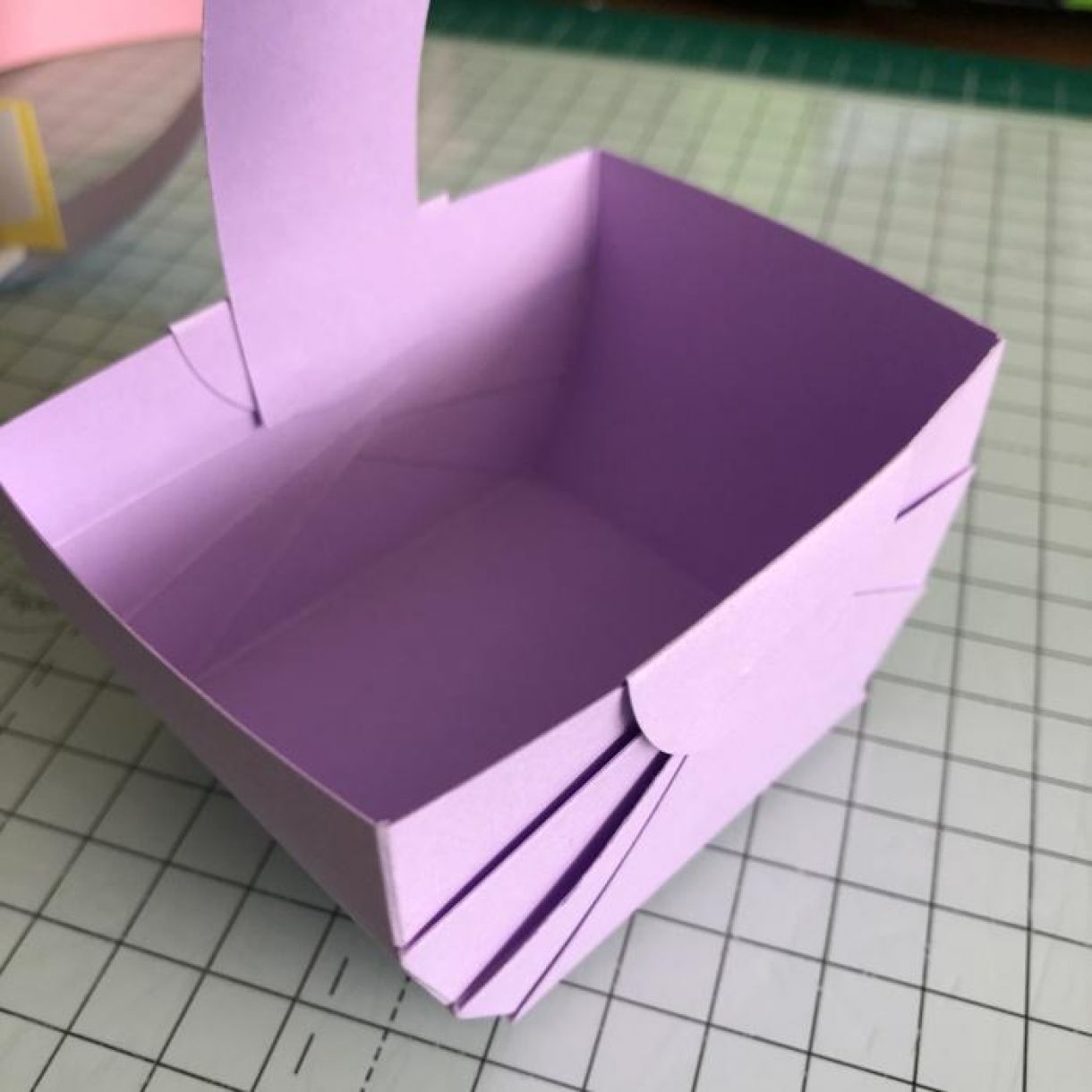 Tie some white ribbon in a bow around the handle and slide it down to the bottom.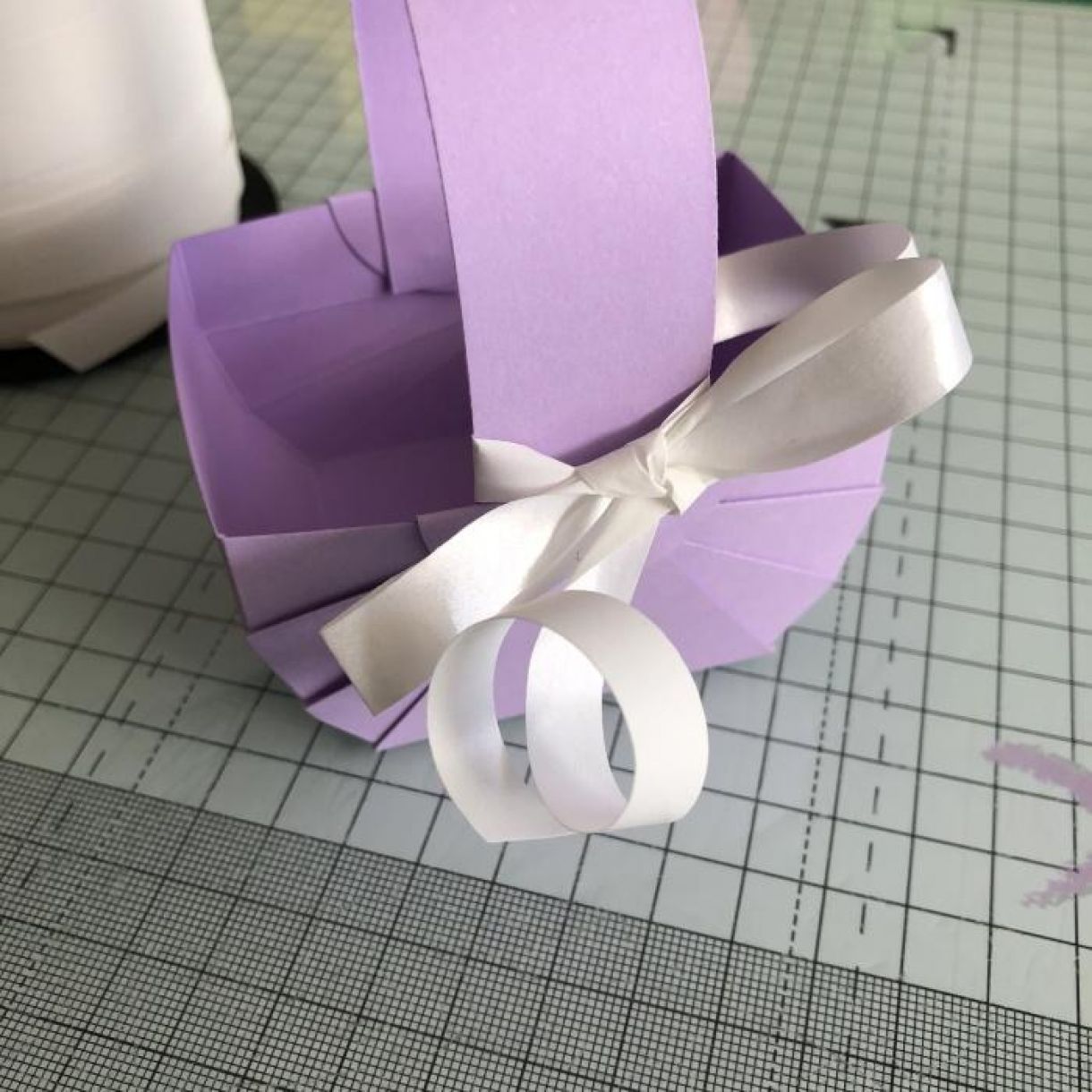 Fill the baskets with chocolate eggs or bunnies.
Find more Easter Card ideas here.