Under the Weather Card
0
Posted on 15th March 2019 by Nicole Mullen
Filed under Card Making Ideas
Do you ever get an idea for a card and then realise you don't have the supplies for it? This card was one such project, and I wanted to show you how I made it work. We often get very reliant on dies and cutting machines now, and forget how we used to craft. So for this idea I needed shapes and had neither the dies, nor the cut files for it. I could have bought cut files, but decided to challenge myself and use what I had and be creative for the rest instead.
I used the following card stock: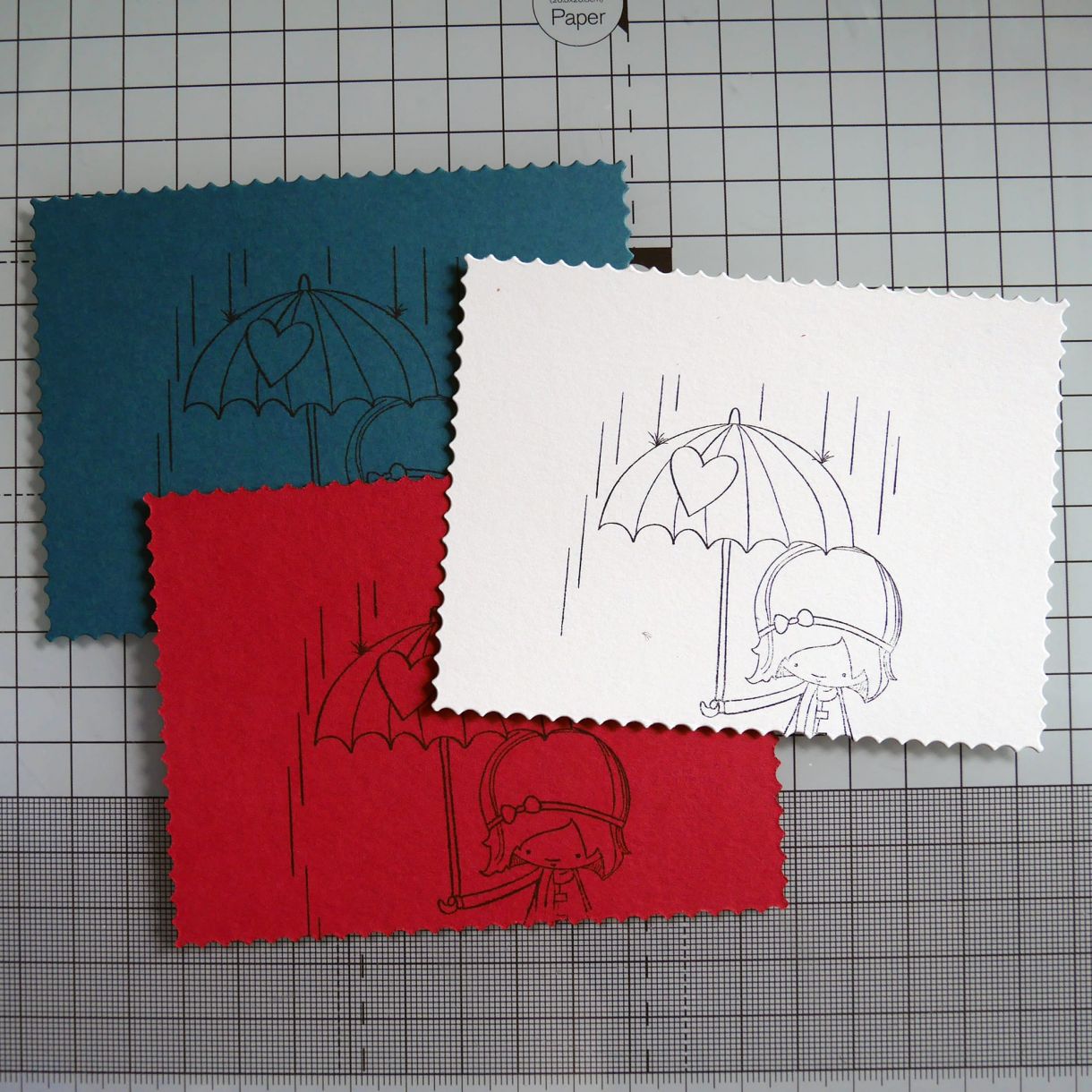 I started off by stamping an image that had an umbrella in it. I stamped it three times on the card I wanted to use. This was my only umbrella image in all of my stash, so I had to get creative! I then cut these out and paper pieced the umbrella together in the colour scheme I wanted.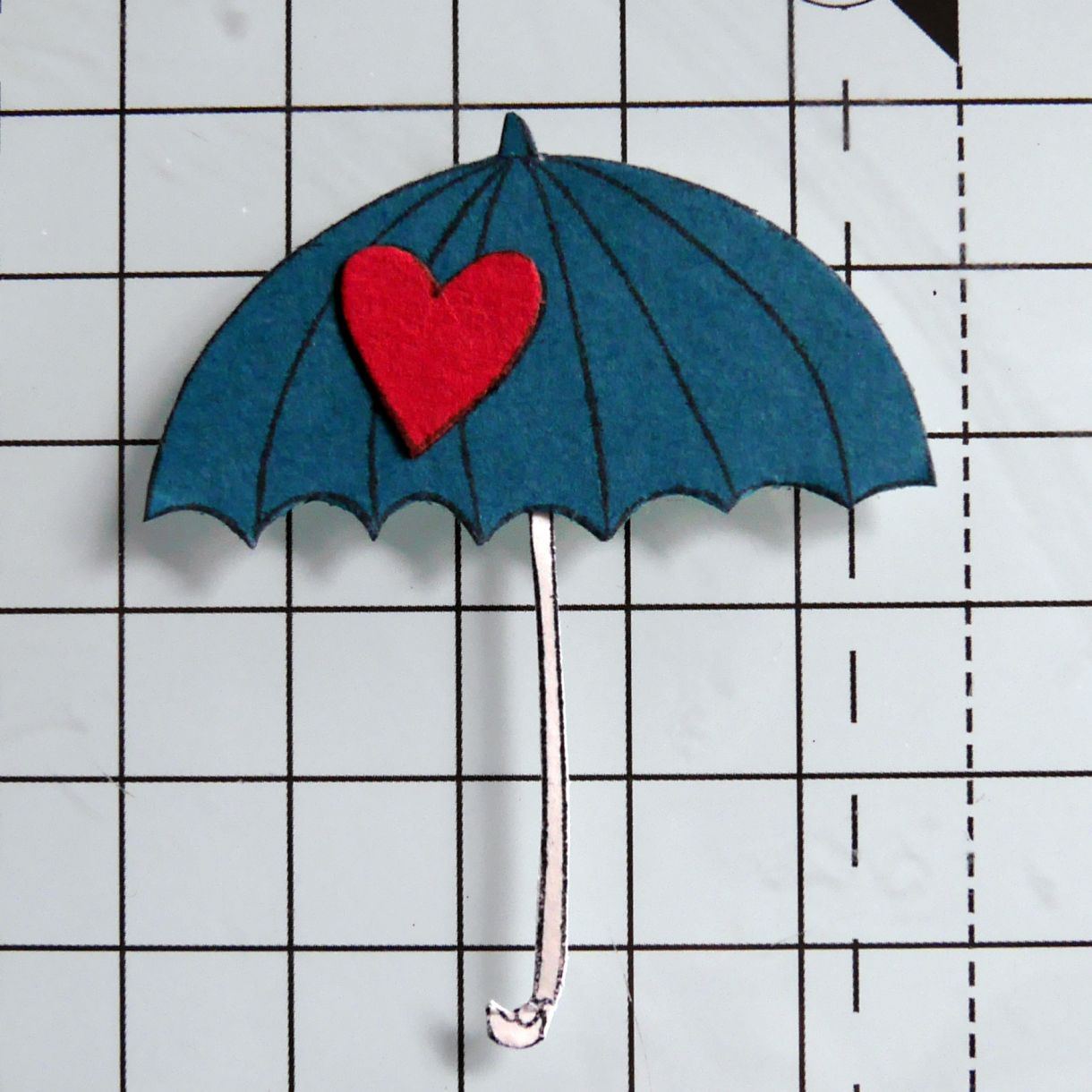 I then went back to my school days and drew some clouds on the Hammered White card. The Hammered card gives the clouds a more 'fluffy' effect. It took a few attempts but I finally got some clouds I was happy with! Once I had them drawn I cut them out.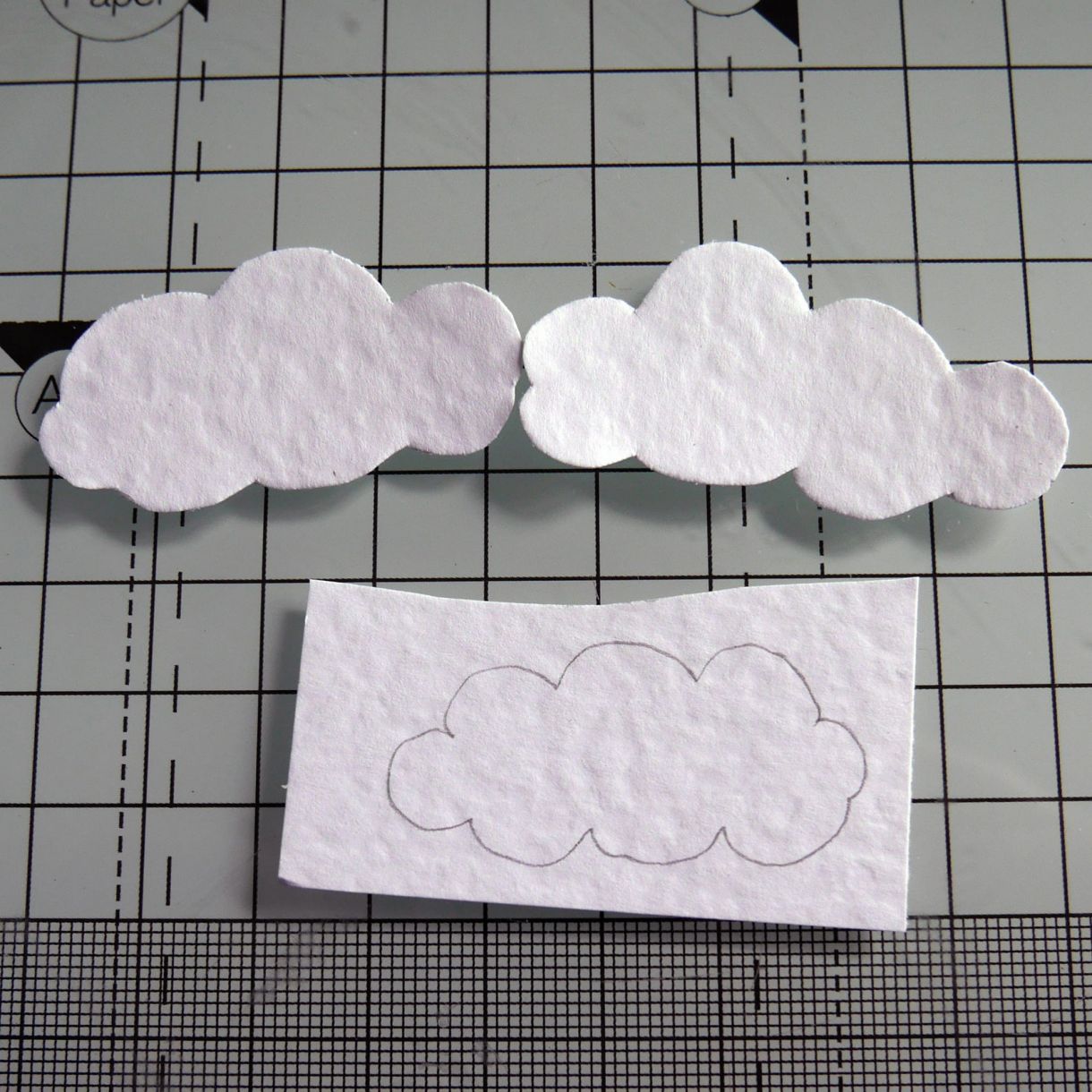 I cut a panel of the Plain Blue card and stamped my sentiment. I added one cloud directly to the blue layer, and one on with foam tape. I then glued this layer to the card blank.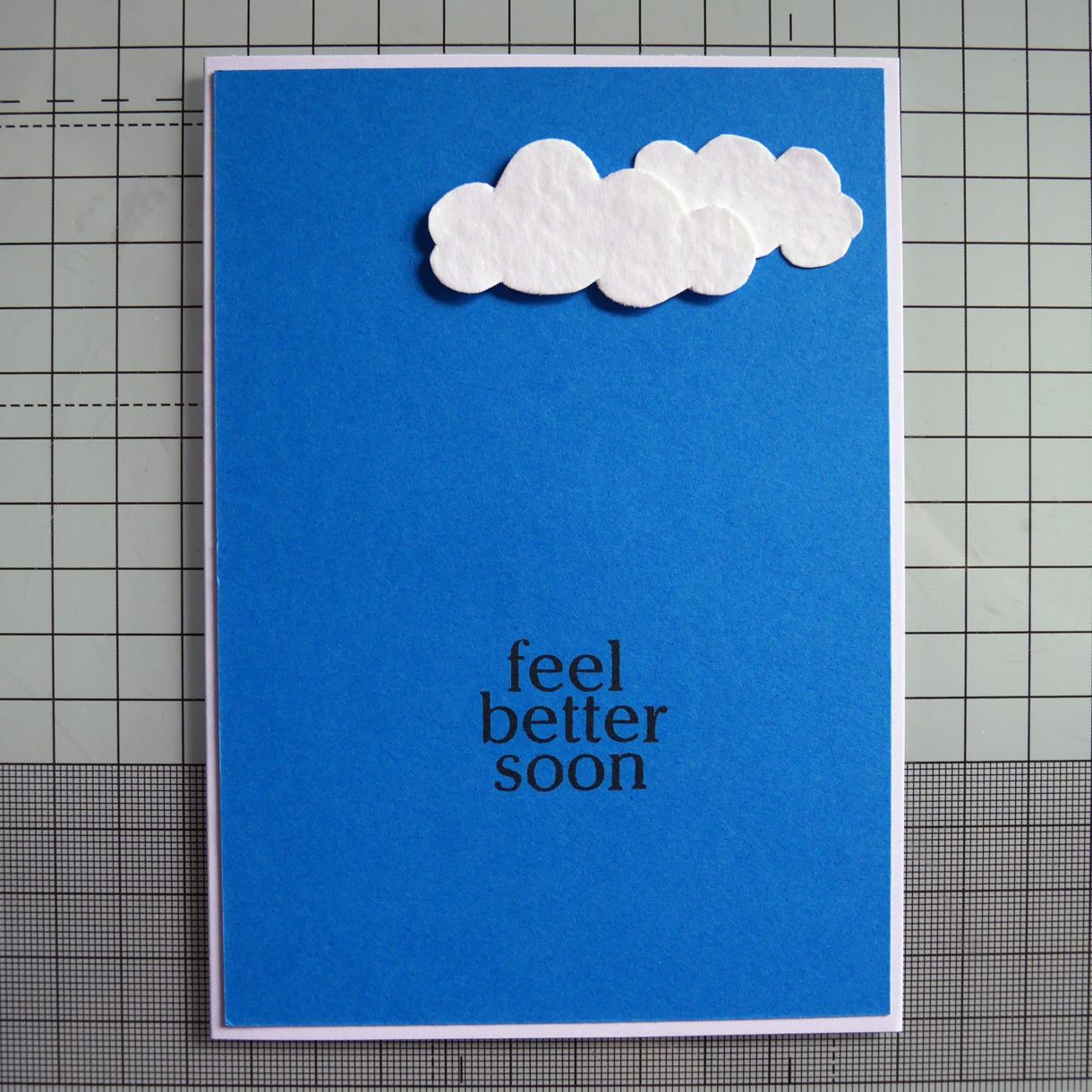 I then took my umbrella and added foam tape to the umbrella portion of it. I added a dab of glue to the very bottom of the handle and then glued it down to be 'sheltering' the sentiment. You can see the dimension building up on the card in the second image below.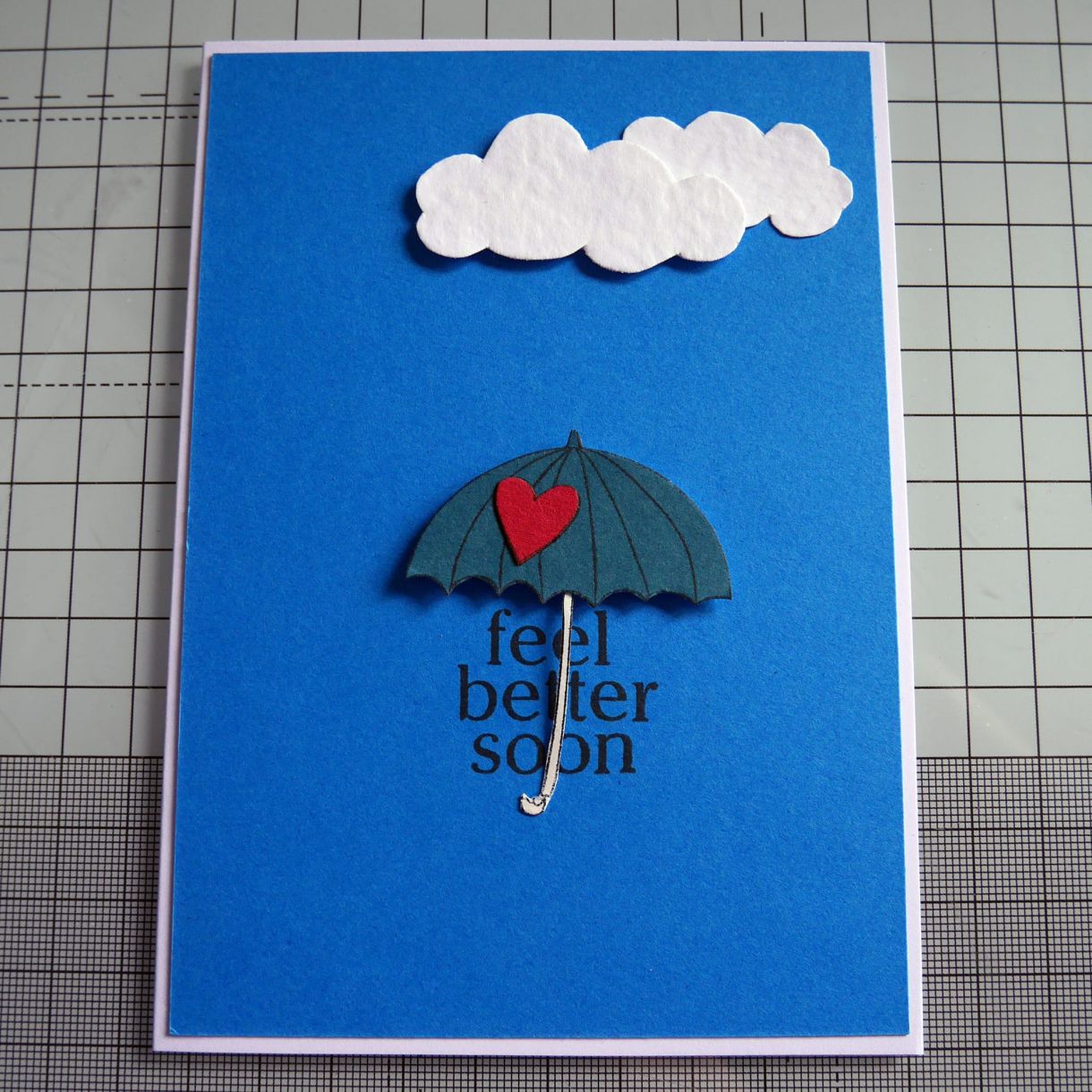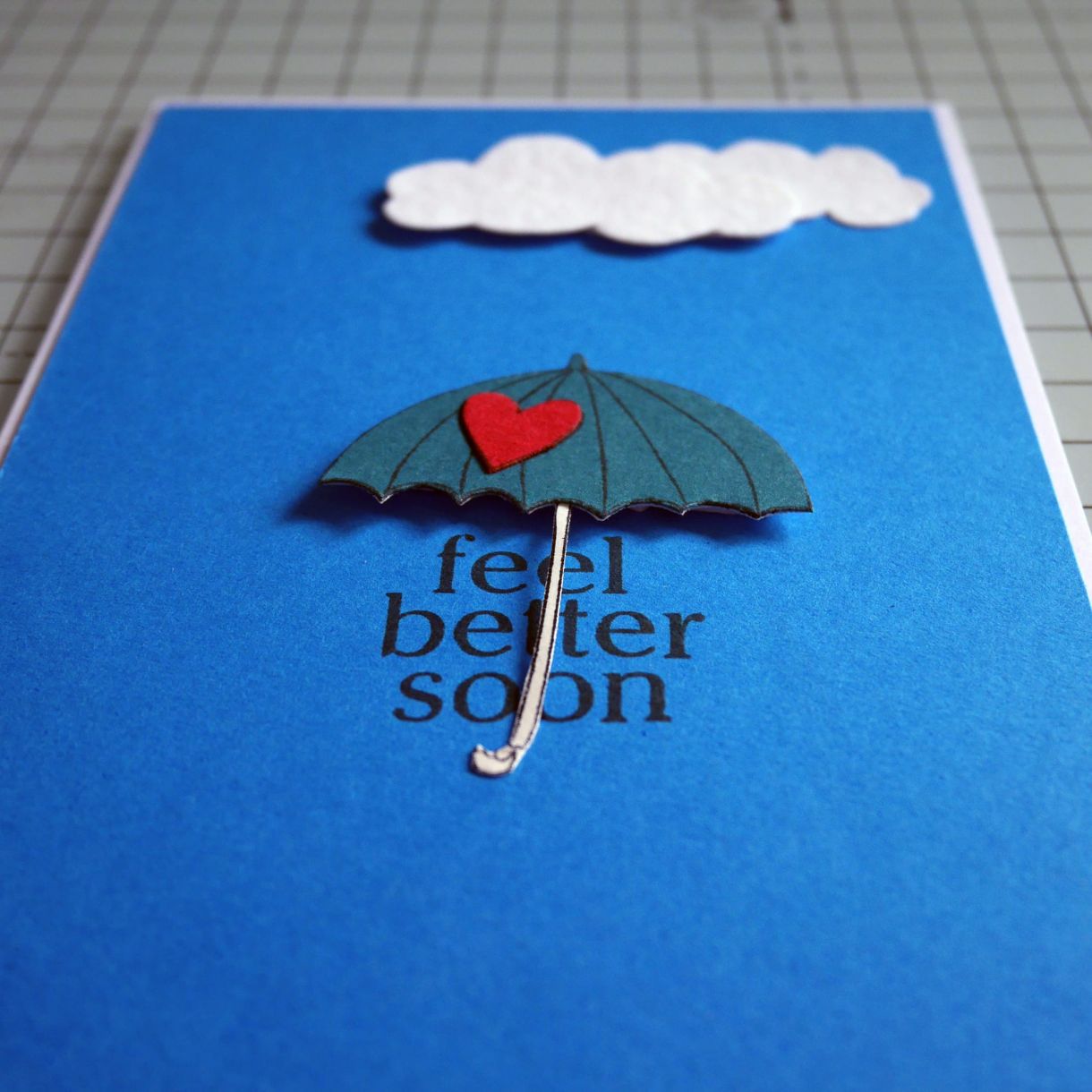 I then took a pearl pen and added 'rain drops' falling from the clouds, and 'parting' around the umbrella. This build up my idea of feeling under the weather for this card.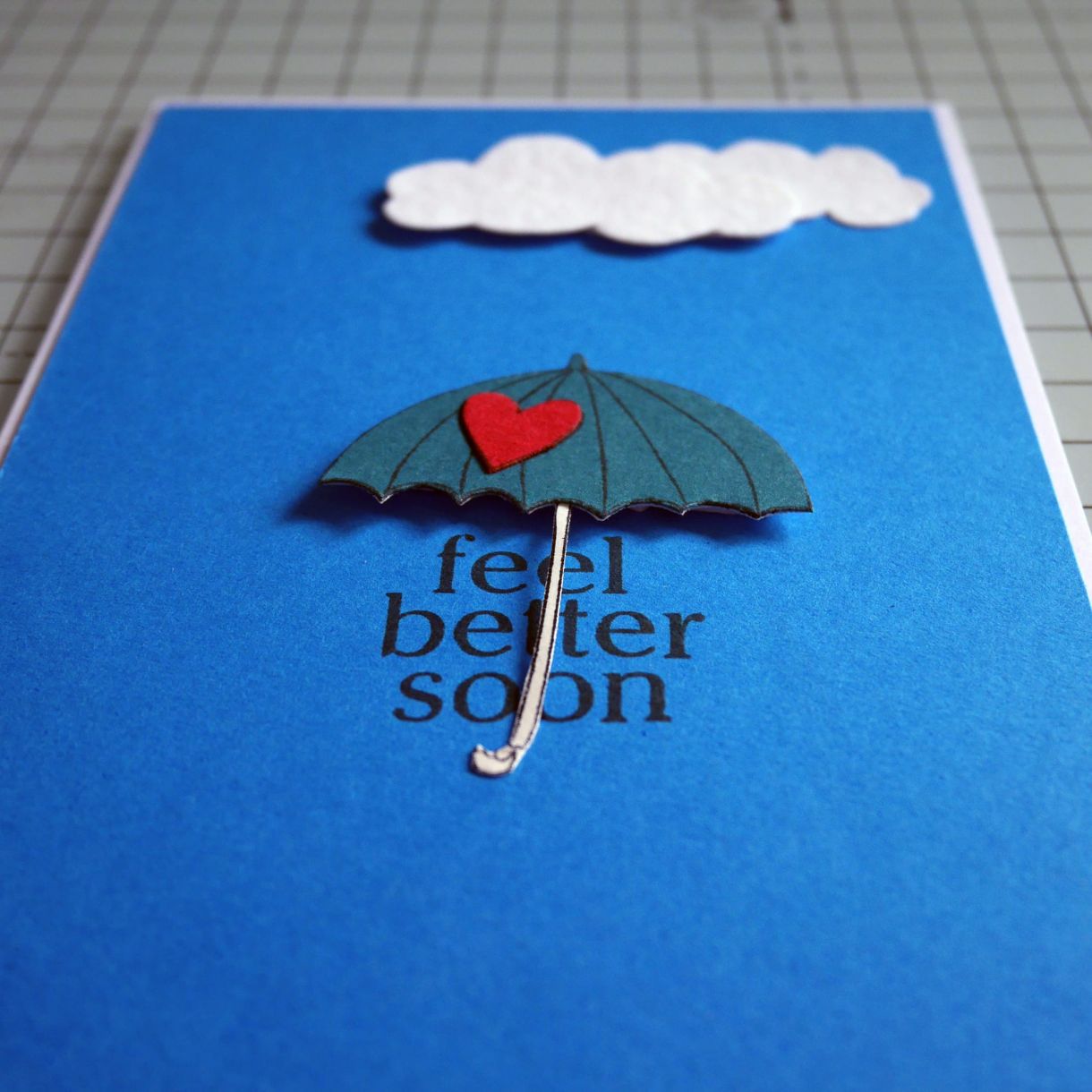 Once dry the pearl pen dots have a great shimmer and give a great effect.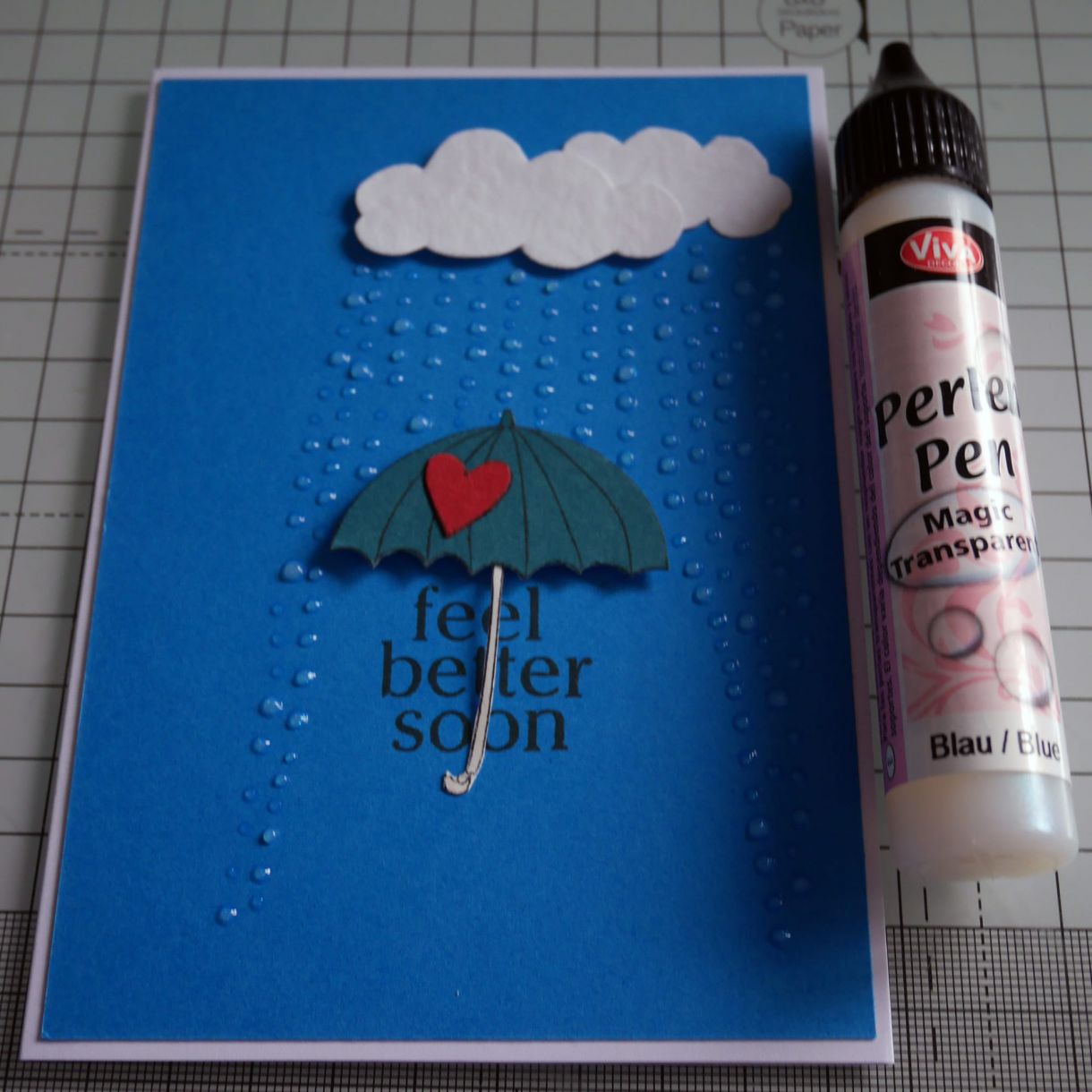 I hope this card inspired you to think outside the box and go with a pun if you have one rattling around your head!