The Importance Of Choosing the Right Envelope
0
Posted on 28th February 2023 by Emily
Filed under Papermill Direct News, Business Advice
An envelope is commonly associated with mailing personal information, business correspondence and marketing materials. However, they play a much more vital role, and we believe that envelopes are just as important as the message they are delivering.
As a paper supplier, we stock a vast collection of envelopes, all designed to suit your needs and wishes. Join us today as we explore why envelopes are more than just a container for the letter they hold. We will discover the history of the modest envelope and how important it is to find the right one.
A Brief History of the Envelope
The use of envelopes dates back thousands of years to ancient civilisations such as China, Egypt, and Greece. However, they took a much more robust appearance than the modern-day design. They were often made from clay to withstand the rocky journey they took by horseback for hundreds of miles.
The envelope as we know it today, with a foldable flap and adhesive strip, was first designed and patented by Russel Hawes in 1845. Since this time, envelopes have evolved and developed, and the most significant shift was when factories were introduced in the late 19th and early 20th centuries, and mass production of envelopes was much quicker and easier. This production speed allowed envelopes to be much more accessible and affordable for more people.
So, Why Is an Envelope So Important?
There is a common misconception that envelopes are just there to carry contents and are not worth investing in. However, PapermillDirect will show you the importance of choosing the right envelope.
Whilst their main role is to contain letters, they have many other tasks they must be suitable for, so when it comes to choosing the correct envelope, it should be considered carefully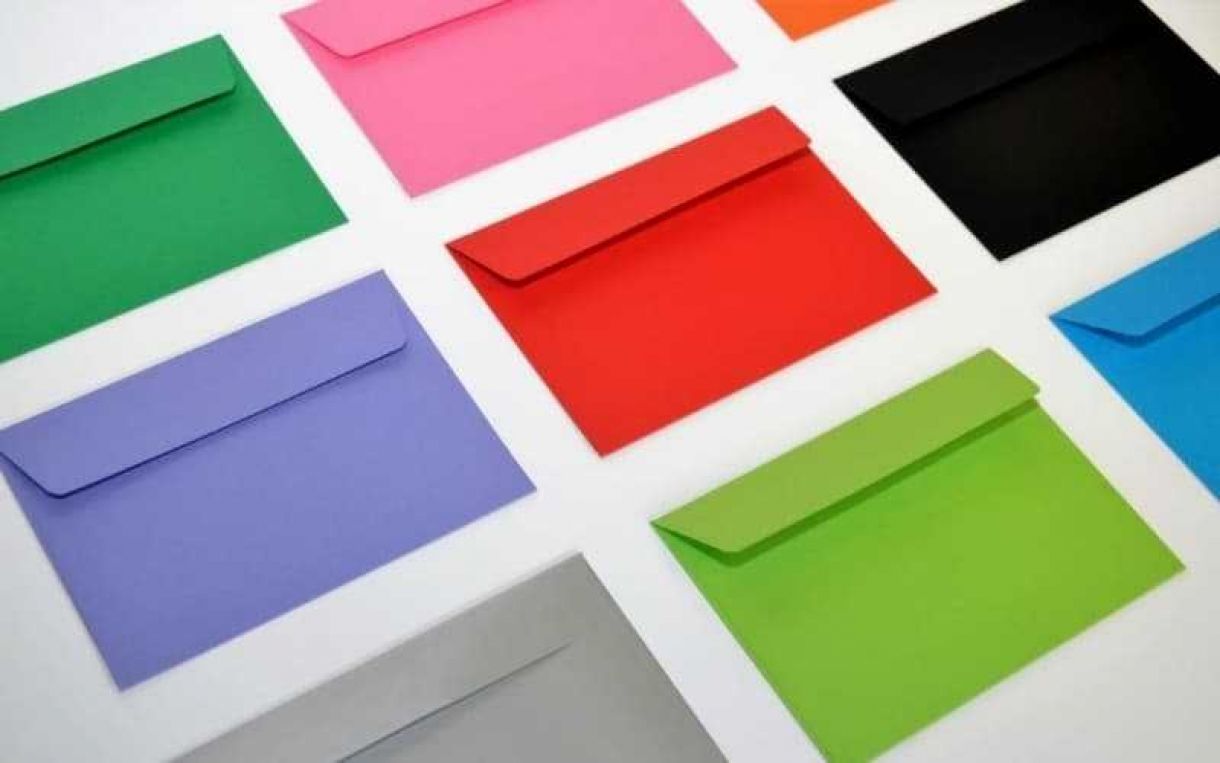 Envelopes enable your brand and message to stand out from the crowd. They tell your audience who you are and express your personality, whether an individual's or a business's personality. Envelopes are personally addressed to your audience's centre of attention, so use this opportunity to make a lasting impression. An envelope could be the first interaction a potential customer has with your business, so choose one wisely, as it may be your only chance to make a good impression.
Are Envelopes Still Important in a Digital Society?
With the rise of technology, more people can connect instantly, meaning the humble letter is required less for communication. However, since there is less demand for letters, envelopes have never had such high importance; an envelope could determine whether your recipient will read the contents inside.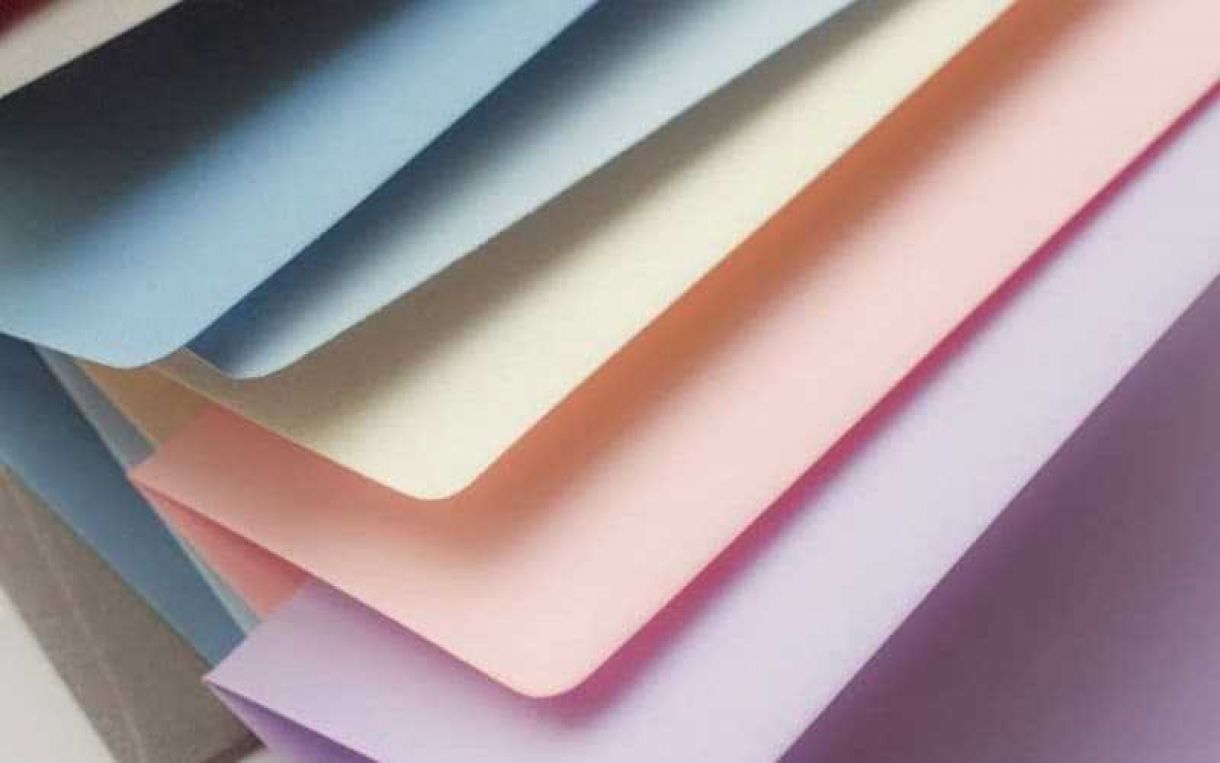 Whilst substance is essential, your recipient will not plunge into your mailing unless you create curiosity or the package personally appeals to them. You could have the most beautifully designed content inside an unattractive envelope that will never be seen due to your recipient overlooking the envelope.
A handwritten letter often conveys a personal touch, and what better way to stylise this personality than with the correct envelope design? Whether it's a legal document requiring signing, direct mail advertising reaching out to customers or sending out confidential information to patients, the envelope can help determine its initial importance.
Finding the Right Envelope for Your Needs
When choosing the correct envelope for your needs, there are many things to consider.
The size of the envelope. If you create handmade greeting cards, then our square envelopes may be the ideal option. We offer various sizes of each of our cards, so feel free to find one that will suit the size you need.
The colour of the envelope. Although you may not think the colour matters, it really does. Most letters come in a standard white or brown. However, by choosing one of our more vivid colours, such as our orange envelopes, you can make your letter stand out from the rest.
The finish of the envelopes. How an envelope feels in your hand can tell much about the sender. Thin, flimsy envelopes could convey a lack of thought. Send your letters in luxury with our range of pearlised envelopes, which feel like silk to touch, but are still strong enough to get your letter from A to B.
The weight of the envelope. Each card comes with its own GSM, which could be essential to the style of content of your letter. For example, a wedding invitation may be perfectly fine with a thinner envelope if it is being delivered by hand. However, if you are sending it through the post, you may require something a bit more substantial such as our Large Square Lakes Craft Blush Envelopes at 120gsm.
Finding the Perfect Envelopes for Your Needs
At Papermilldirect, we stock a fantastic range of high-quality envelopes in various sizes, colours and finishes, meaning that you can find exactly what you need. We have the perfect range of beautiful envelopes to execute your next mailing project, whether our fantastic range of coloured or patterned Peel & Seal Envelopes or a more classic look with our luxury range of envelopes.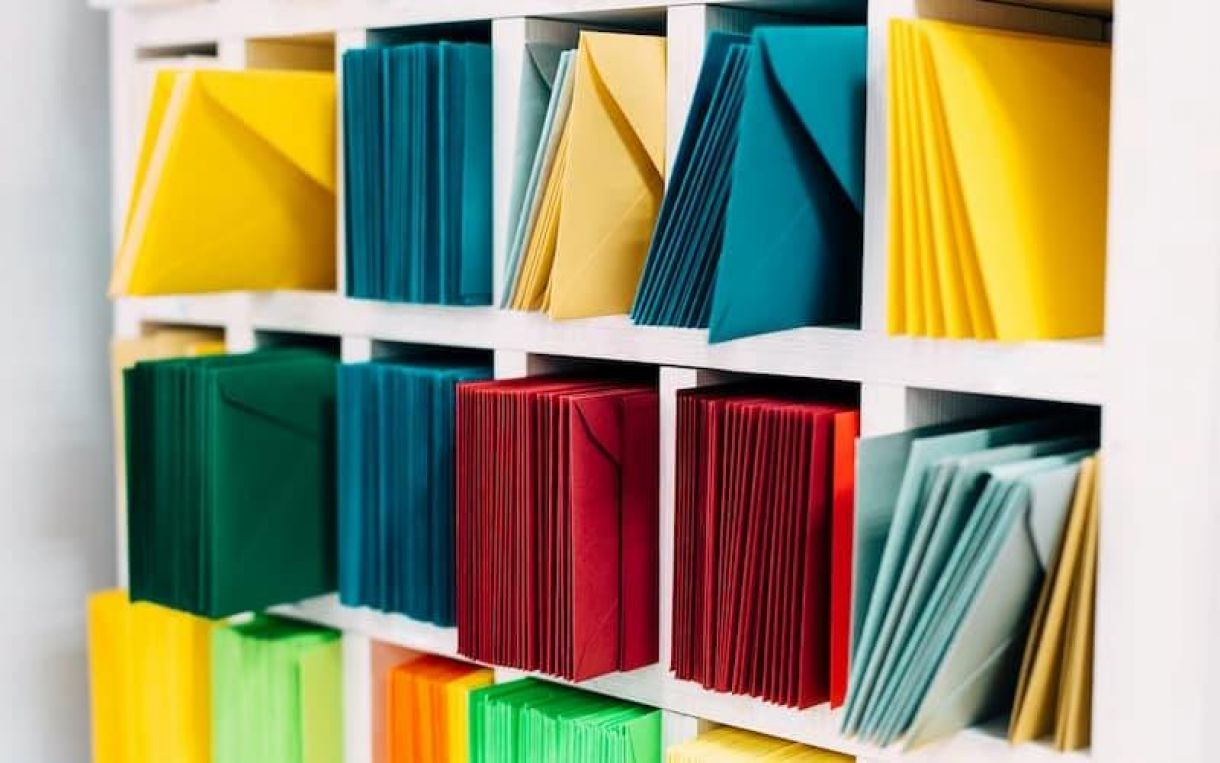 Our luxury envelopes are beautifully crafted from luxurious paper and are available at excellent prices, meaning you don't have to compromise on the quality of your end results. So whether your luxury envelopes are for wedding invitations, cards or something more out of the ordinary, we are confident that we can help you find exactly what you are looking for!
Papermilldirect's envelopes will leave your recipient eager to open your interesting and exciting content.