Thanksgiving Card
0
Posted on 21st November 2019 by Louise Thompson
Filed under Card Making Ideas, Design Team, Thank You Cards, Autumn, Thanksgiving
Hi! Welcome to my first blog post. Today I would like to share with you this autumnal inspired Thanksgiving card.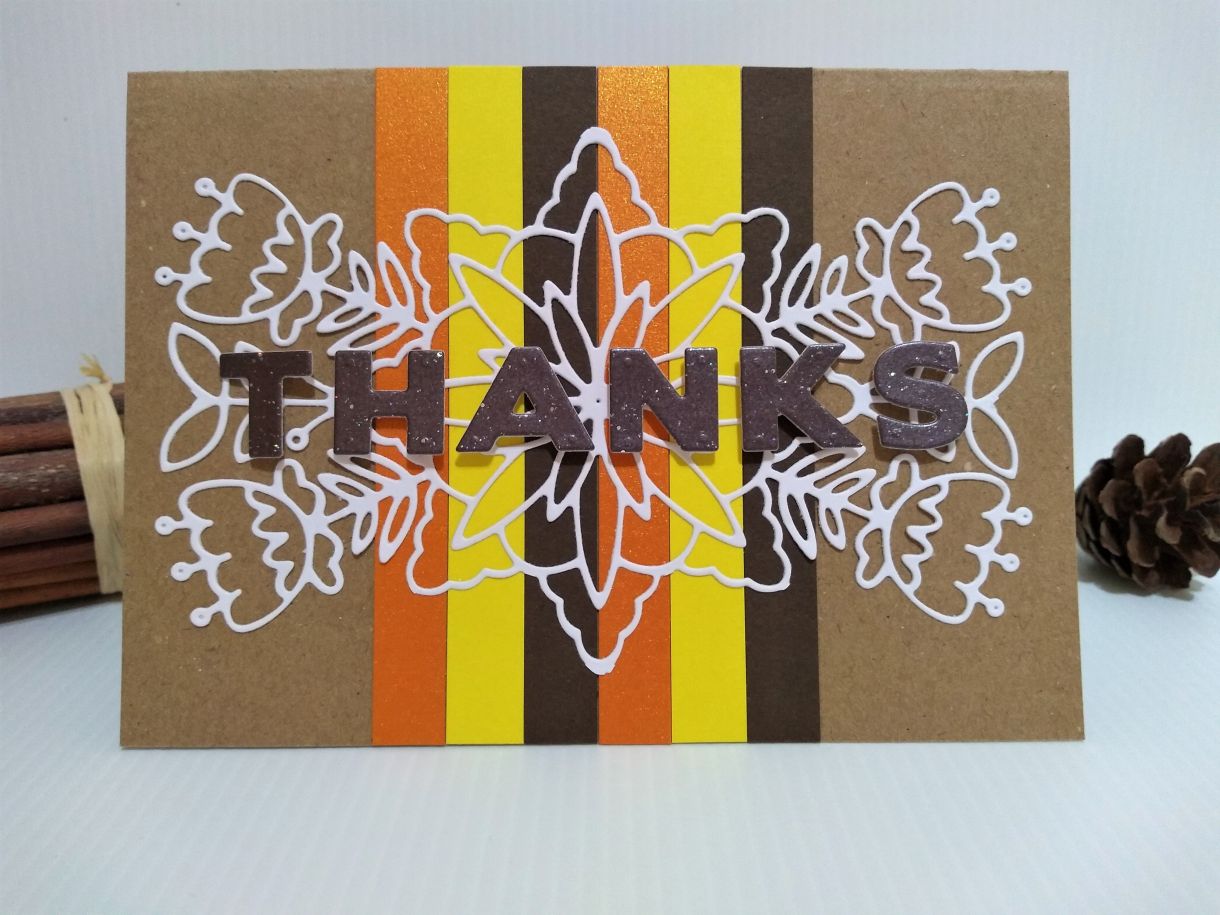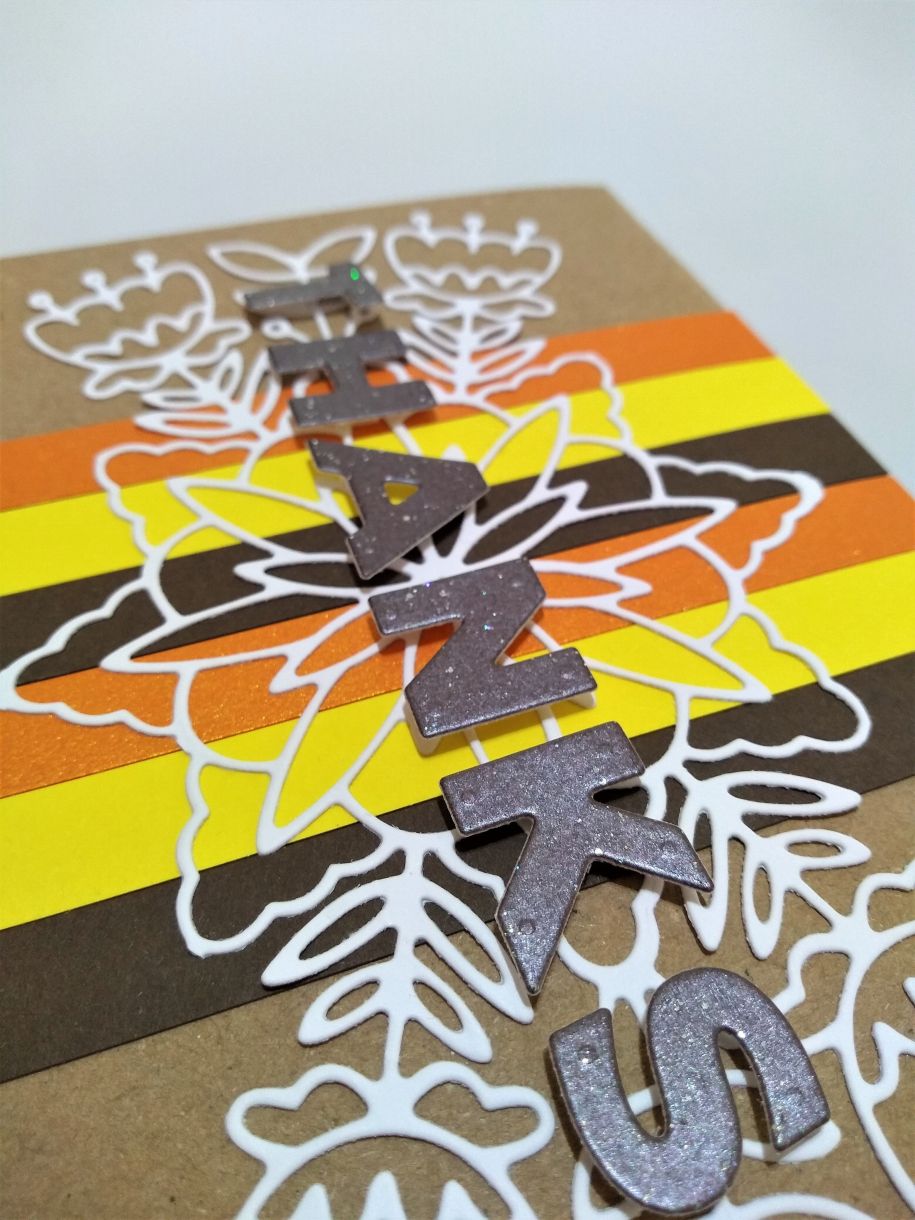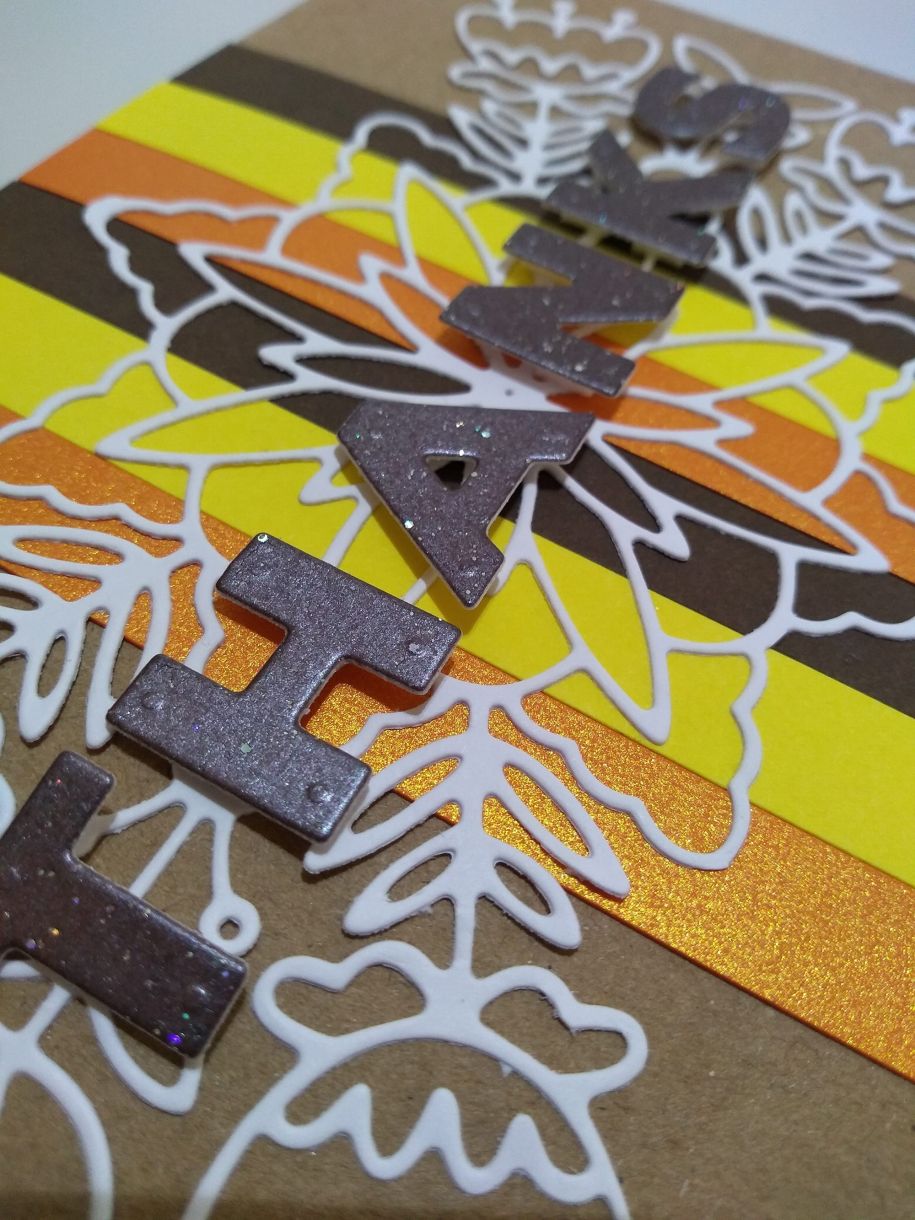 You will need the following card stock:

You will also need:
Floral Background Die (Pinkfresh Studio)
Alphabet Dies (First Edition)
To make this card:
1) I cut a piece of Fleck Kraft Card 250gsm down to 5 7/8" x 8 1/4". Then I scored this at 4 1/8" along the longest edge - so that the card folded in half to make an A6 card blank.
2) I then trimmed off two strips of Mocha Brown Plain Card 240gsm to 1/2" x 4 1/8", and repeated this with the Daffodil Yellow Smooth Card 240gsm and the Orange Glow Sirio Pearl Double Sided Card 300gsm - which meant I then had two brown strips, two yellow strips and two orange strips - all measuring 1/2" x 4 1/8" each.
3) Using some Stick it Double Sided Tape 6mm, I stuck these strips down in the centre of the card - leaving an equal sized space either side.
4) I then die cut some White Card Super Smooth 250gsm using a floral background die, and then carefully stuck it to the front of the card with Anita's PVA Tacky Glue 60ml.
5) Next, I die cut the word "THANKS" from Bon Bon Sparkle Print Card 300gsm using alphabet dies, and then adhered them to the front of the card using Stick it 3D Foam Tape 9mm.

I hope that this card will inspire you to have a go. You could also use rainbow colours in the middle and use it as a birthday card. I fact, you could use whichever colours best suit the occasion that you need the card for!