Autumn Paper Flowers
1
Posted on 17th November 2019 by Katharine Burchell
Filed under All Papercraft Tutorials, Paper Flowers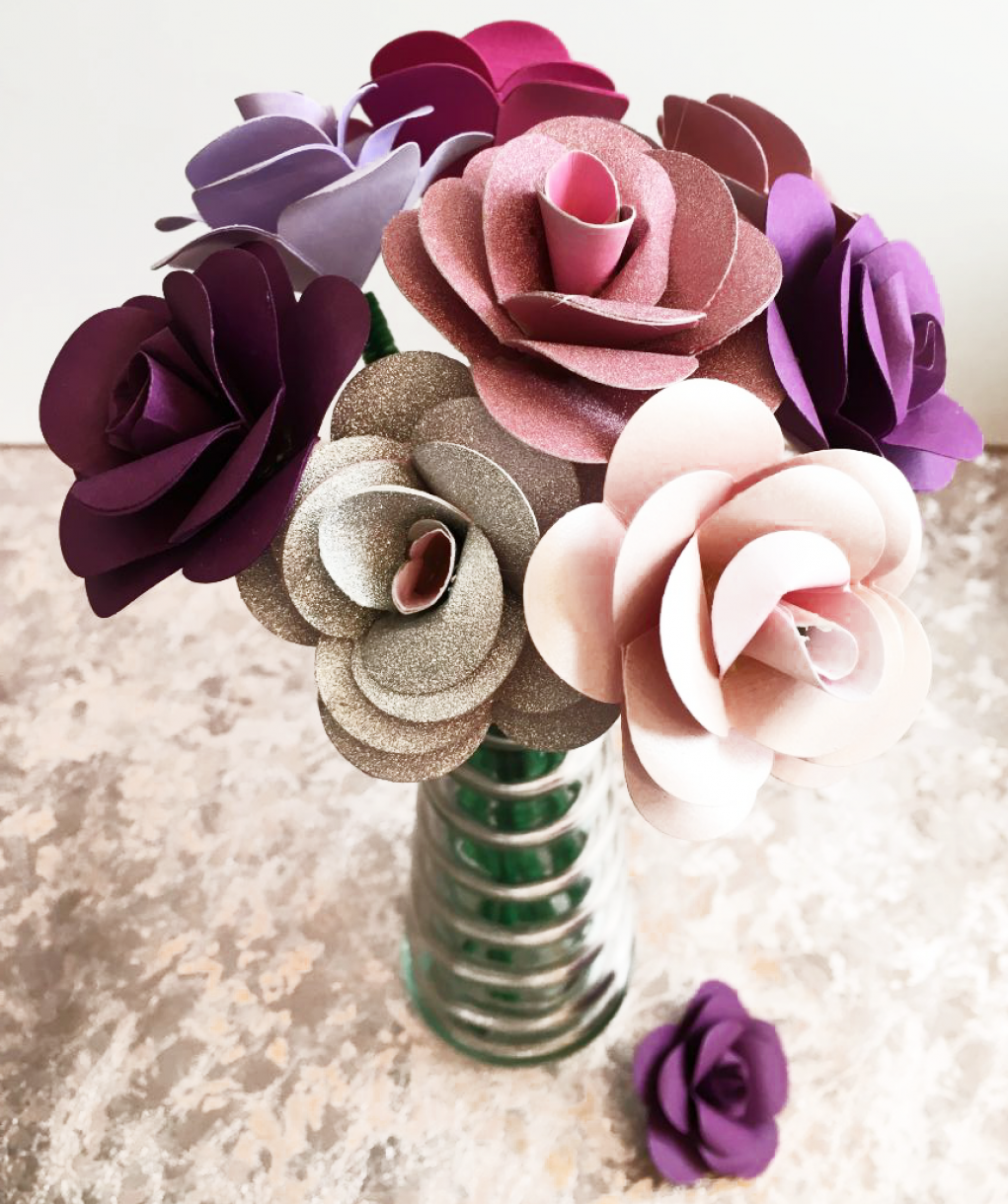 Flower making tutorial
Items needed: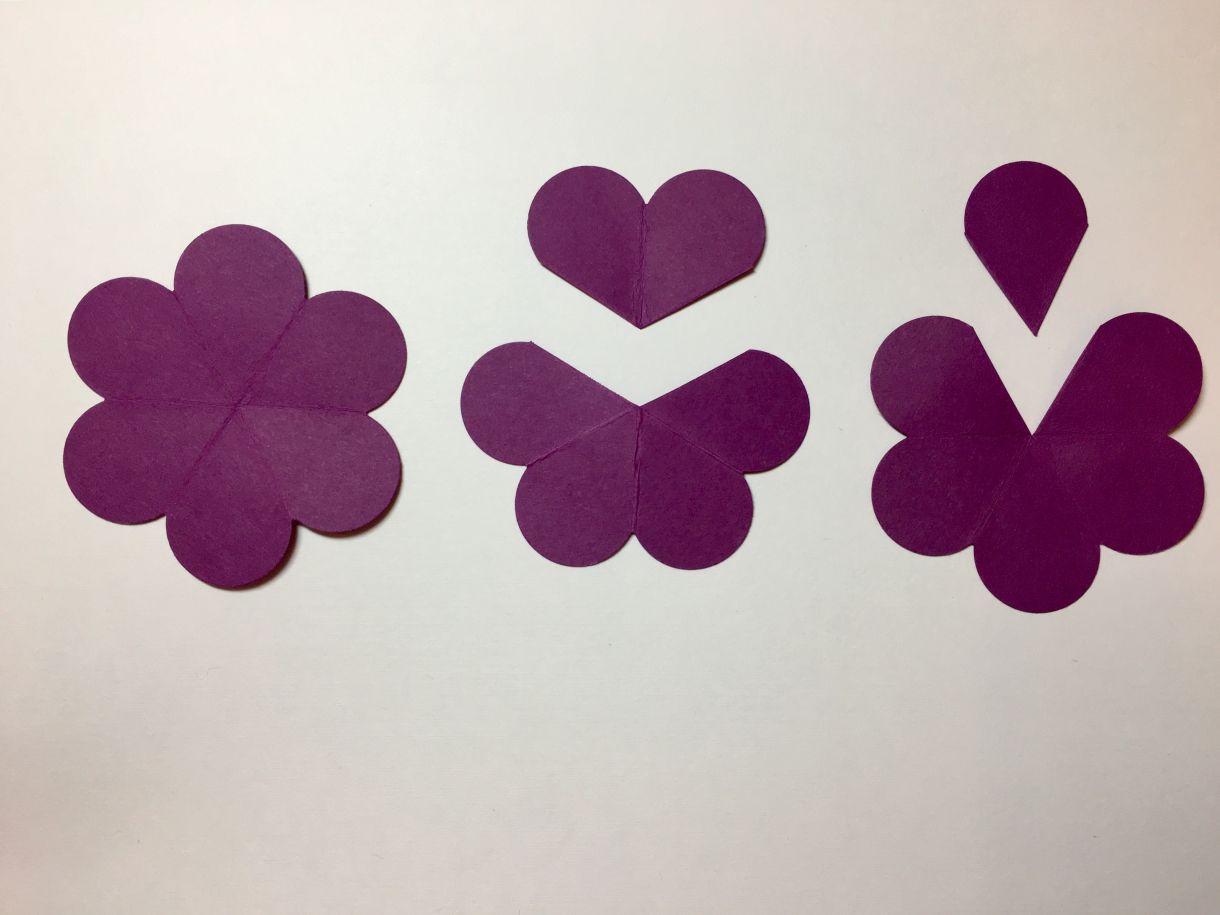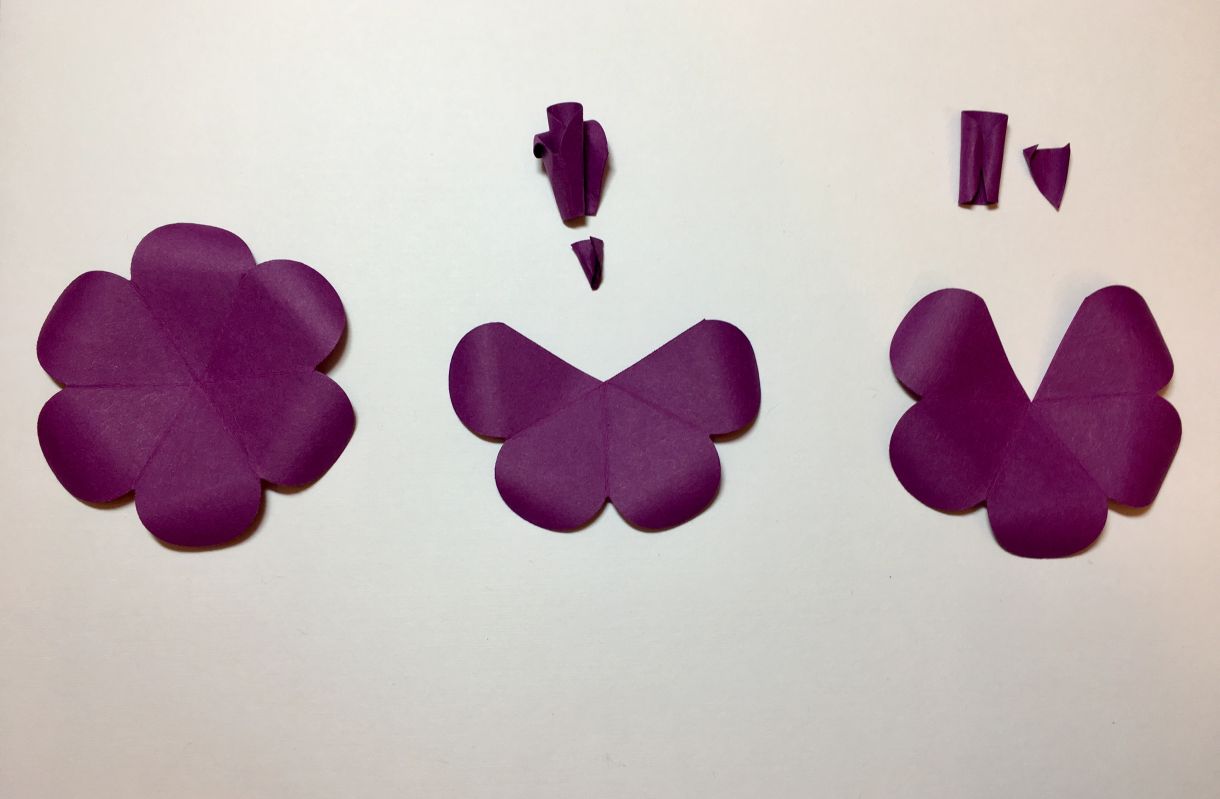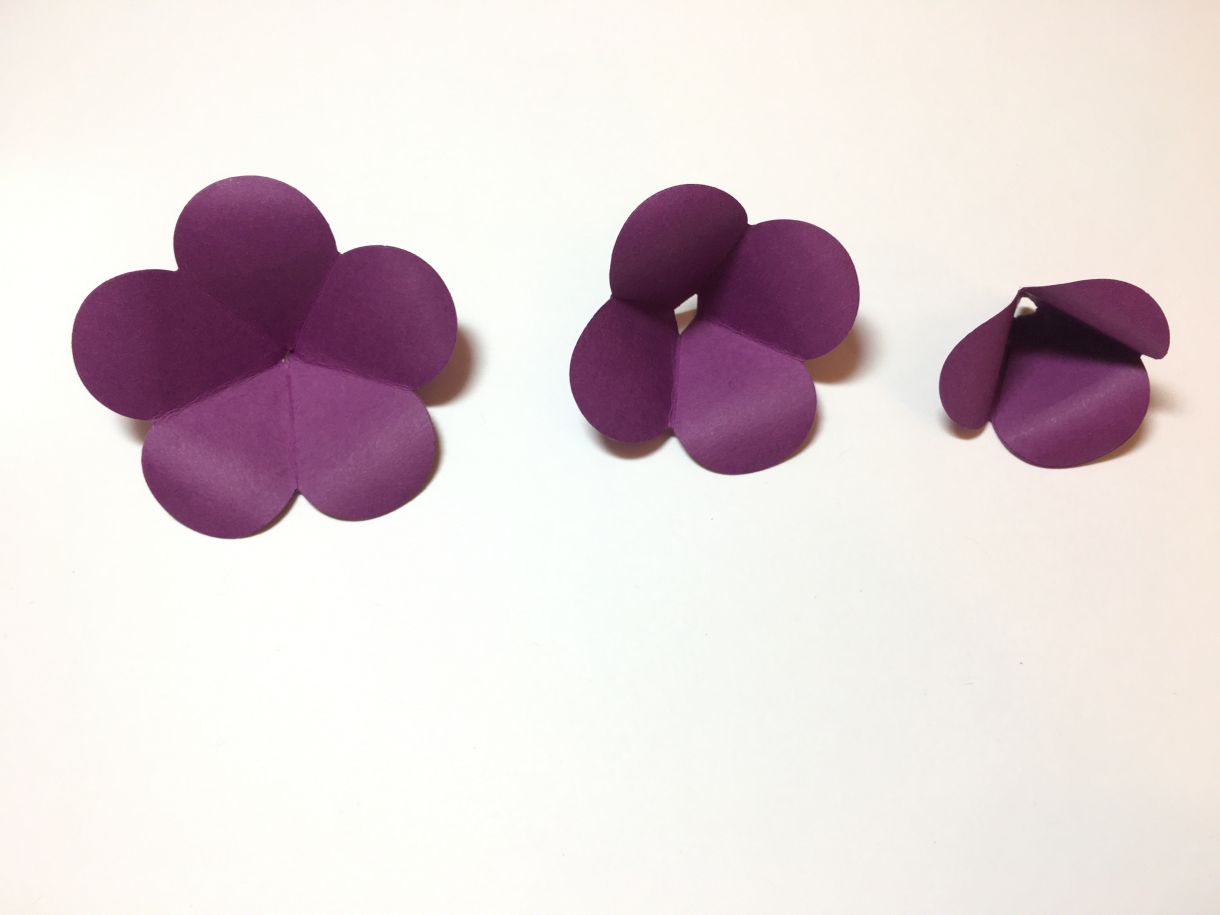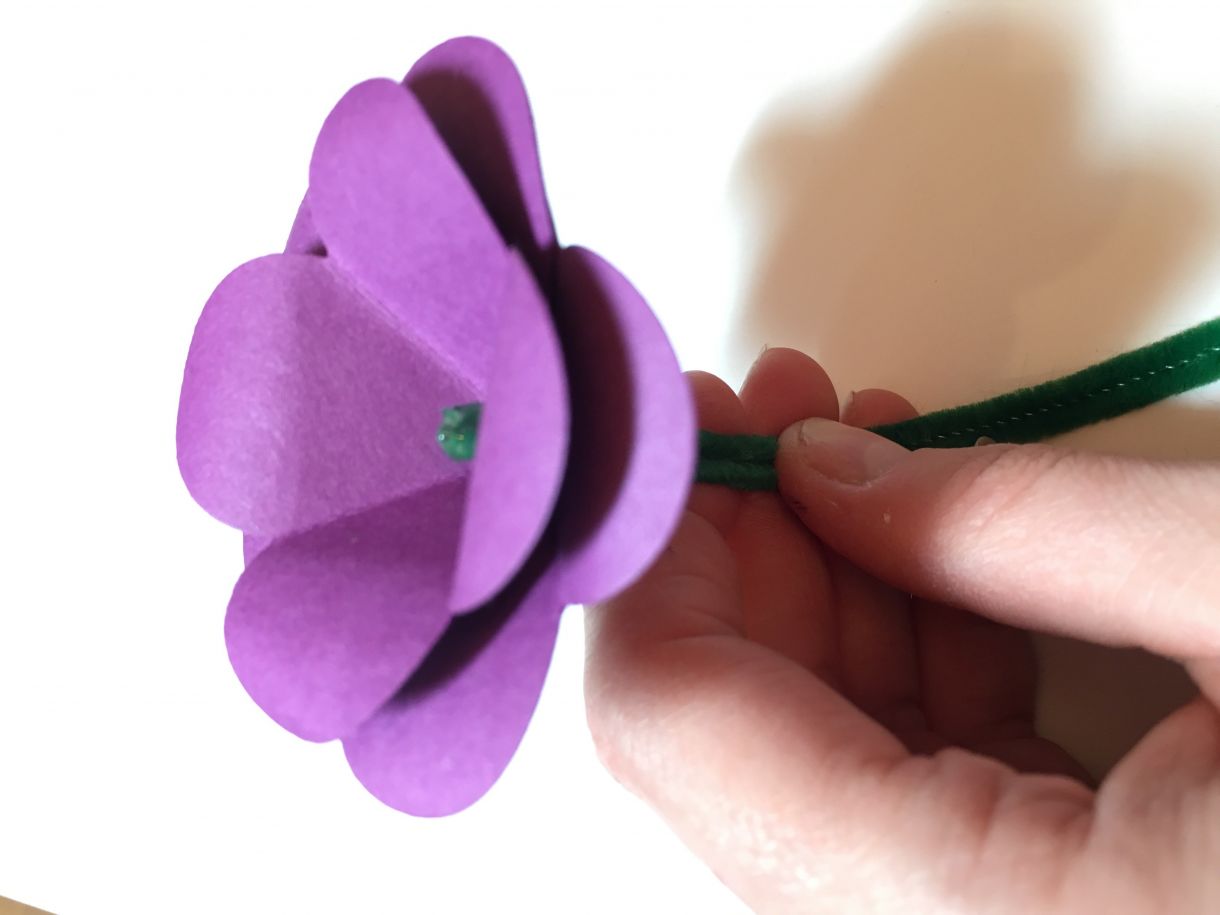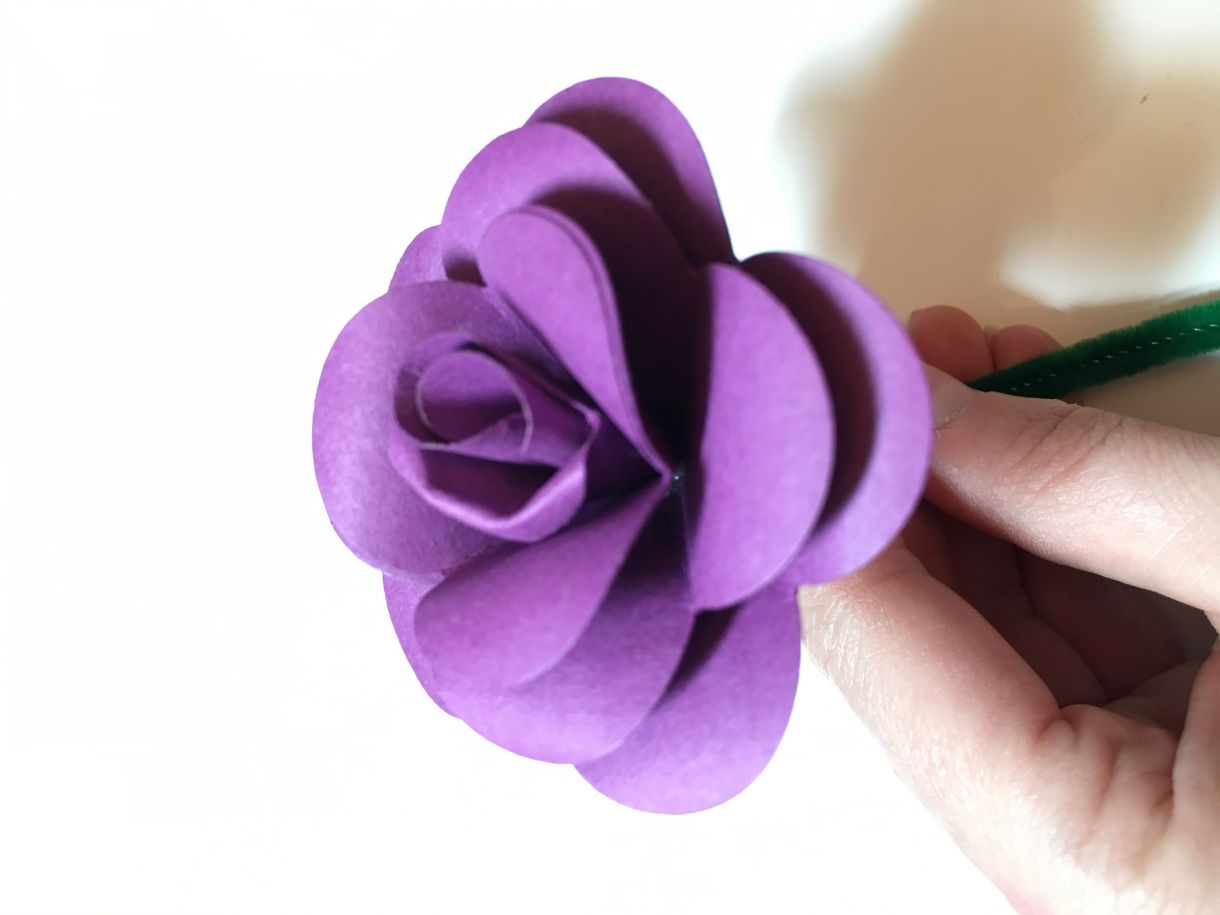 1. For each 3D flower punch three flowers out either using a big flower punch or the template provided.
2. Fold the petals 3 times to make 6 segments on the petals
3. Cut one of the petals just to the middle. On the next flower petals, cut two flower segments off together and one the third one, cut only one petal segment off. Don't throw the of cuts away as these make the middle of the flowers.
4. Curl the petals on each of the flowers to make them more flower shaped. I used a metal pokey tool but a cocktail stick works well too.
5. Glue the petals together so two of the petals over lap each other. I used wet glue to stick the petals together. You should now have three flower shapes.
6. On the two smallest flowers snip off the pointed bottom by about 5mm.
7. On then largest flower poke a hole through the bottom and thread a green pipe cleaner through the hole, until just under a centimetre is pocking through the middle.
8. Glue with a hot glue gun around the pipe cleaner and whilst it's still hot slot the four petal flower on as well.
9. Add more hot glue to the middle and slot the three petal flower on.
10. With the two petal pieces that was cut off, take the single petal and curl both sides into the middle and snip a bit off the bottom. This makes the very middle of the flower. The double petal on one side needs to curled down and on the other side needs to curl across. Holding the petal curled across wrap the other petal around it to make a cone shape. This makes it look like the middle of the rose.
11. Slot the single curled up petal into the middle and snip the end to fit into the middle of the flower.
12. Add more hot glue into the middle of the flower and glue the last part of the petals in to the middle, to finish the flower.