Take Time To Make Your Soul Happy
0
Posted on 13th August 2019 by Vicki Poulton
Filed under
Good Morning Vic here today.
I really love making cute cards and I have created a card that is really fun.
You will need:
- Ardesia Materica Card 250gsm
- White Card Super Smooth 250gsm
You will also need:
White watercolour paint
Critter Stamps, sentiment, cloud die (Uniquely Creative)
Circle Die
Copic Markers
Sequins and Gems
Acetate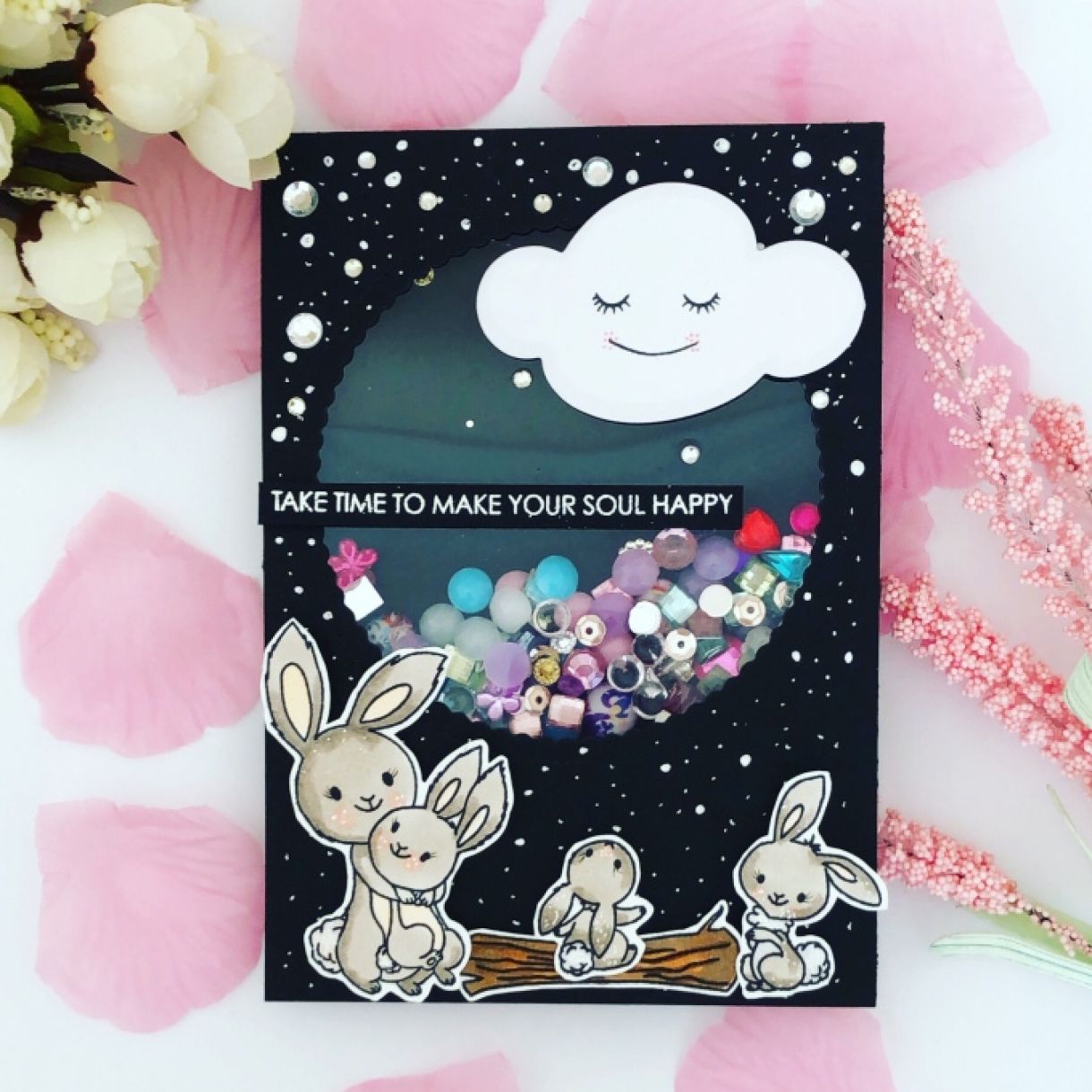 To make the card base I used a piece of Ardesia Materica Card 250gsm which I trimmed at 4 1/4 inches and scored at 5 7/8 inches. I then trimmed a piece of Black Plain Card 240gsm to the same size as the card front. I added splatters of white paint to this. Using this piece die cut a circle in the middle of your card. Turn over and adhere acetate to the back. You can use Anita's PVA Tacky Glue 60ml you will just need to wait for the glue to dry. Once this is dry go all around the circle edge with Stick it! 3D Foam Tape 9mm and add the sequins and gems into the circle, Place your card base over this and adhere them both together.
Next I stamped and coloured my images onto some White Card Super Smooth 250gsm and trimmed them out. I then adhered them onto the card base.
Next I die cut the cloud with some more White Card Super Smooth 250gsm and added some eyes and a mouth. I then adhered this to my card with Stick it! 3D Foam Tape 9mm.
For the greeting I used some more Black Plain Card 240gsm and heat embossed the sentiment. I then trimmed this down and adhered to the card with Stick it! 3D Foam Tape 9mm.
To finish the card off I added some more gems and sparkles. I really like how this turned out. I hope you feel inspired to make something today.