New Home Black and White Card
0
Posted on 8th August 2019 by Nicole Mullen
Filed under
Hi All,
Nicole here to share an unusual new home card. This one was for friends who joked when they bought their house everything inside would be black. So I played with that as the joke for the card, and made theirs the only black house on the street on this row of houses! For this card I used:
Circle Die
Row of Houses Die
Altenew Label Love Stamps
Glitter Pen
I added some detail to the black card background using an embossing board and stylus. It gives it a nice modern look, perfect for the couple receiving it.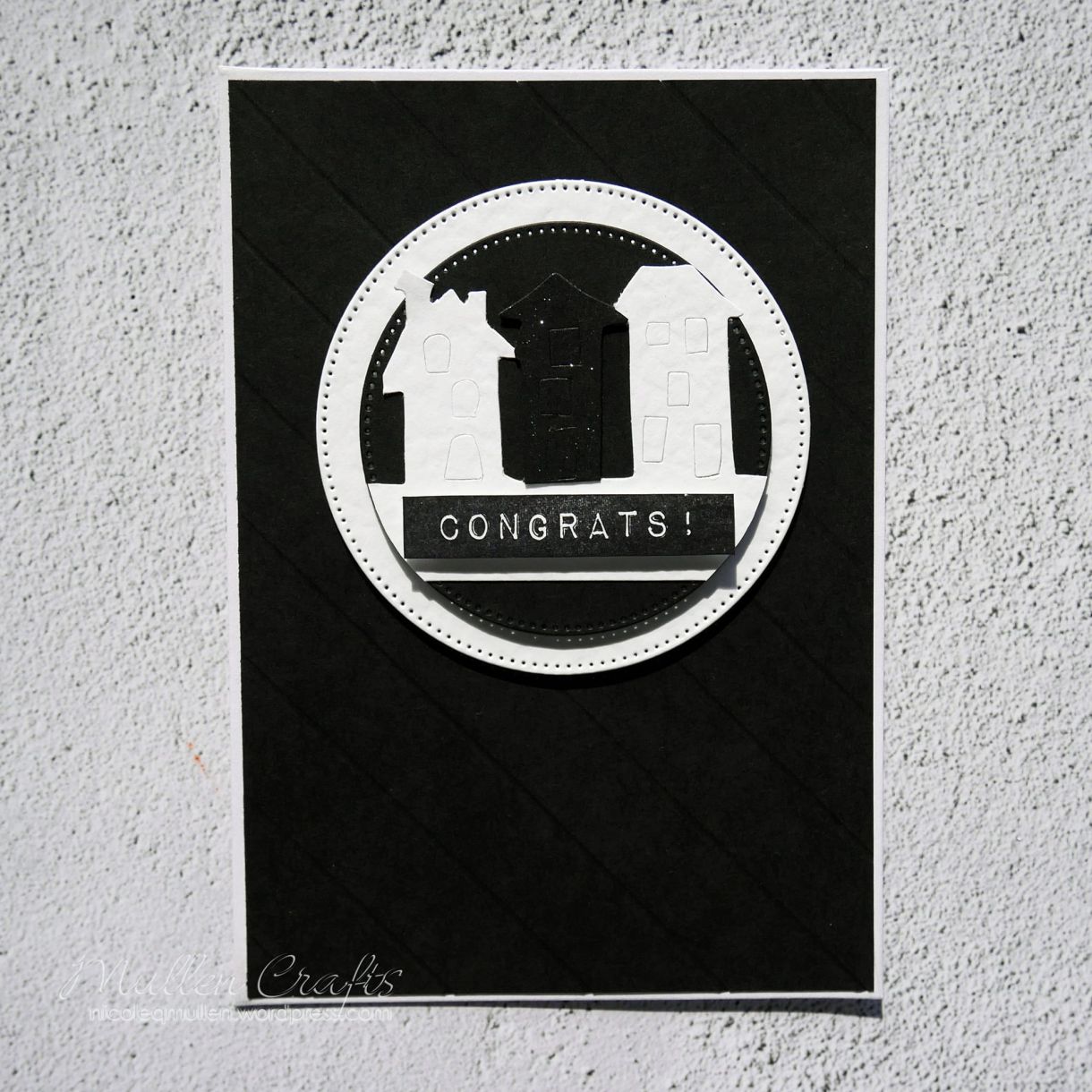 I added some shimmer to the house to make it stand out and really pop. Keeping everything on this card black and white meant I needing to find ways to make things stand out, like using foam tape for the sentiment!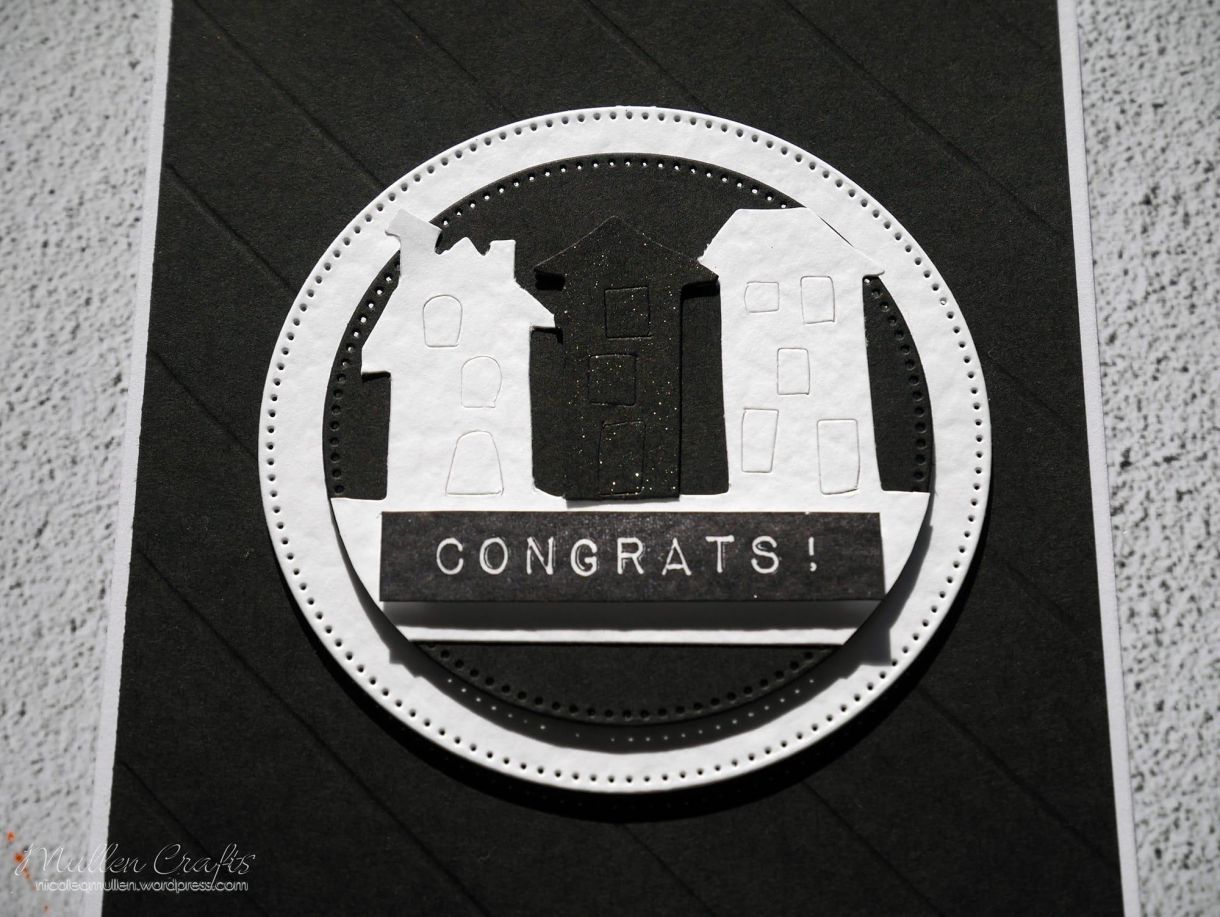 In this image you can see the diagonal embossing on the background a little better. You could do this with an embossing folder, but as I don't have one an embossing board/score board works perfectly.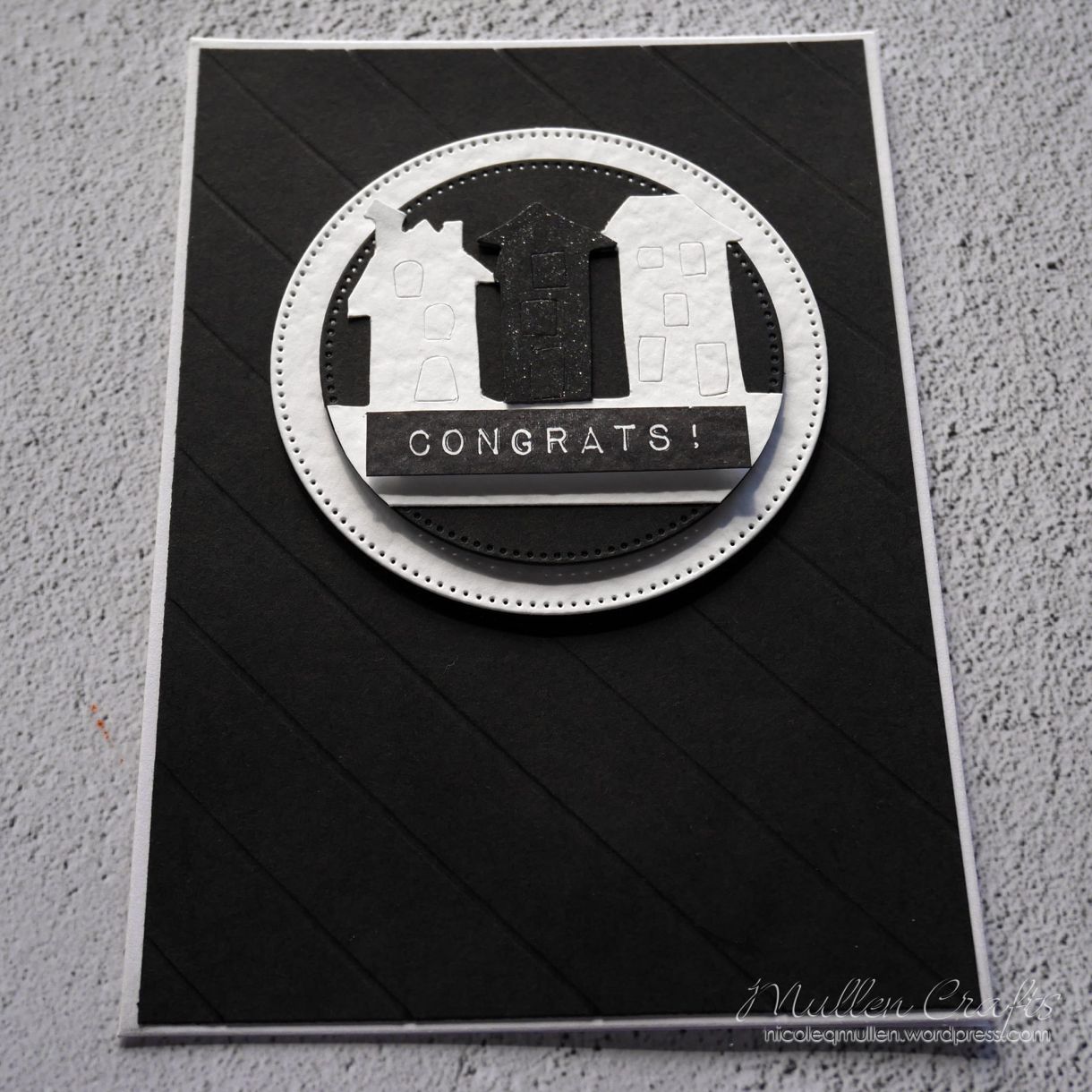 Hope you liked this monochrome take on this card and it gave you some ideas on the colour scheme.