Botanical Just For You
0
Posted on 5th August 2019 by Nicole Mullen
Filed under
Hi all,
Nicole here to share a card for one of those situations when you just don't know what to make! When making a card for someone and you want to try personalise it, sometimes you run into difficulties where that person doesn't have particular likes or hobbies that you can pull from. In that case I try to use some of the current trends in a toned way to make something trendy but that they will hopefully like. I actually made this card from elements I had left over from two other cards, where I had cut out extra pieces. But I was able to mix them up and create something fresh. For this card I used:
I used lots of layers, layering up the leaf die cuts, circle dies, panels of white, green, embossed green and more.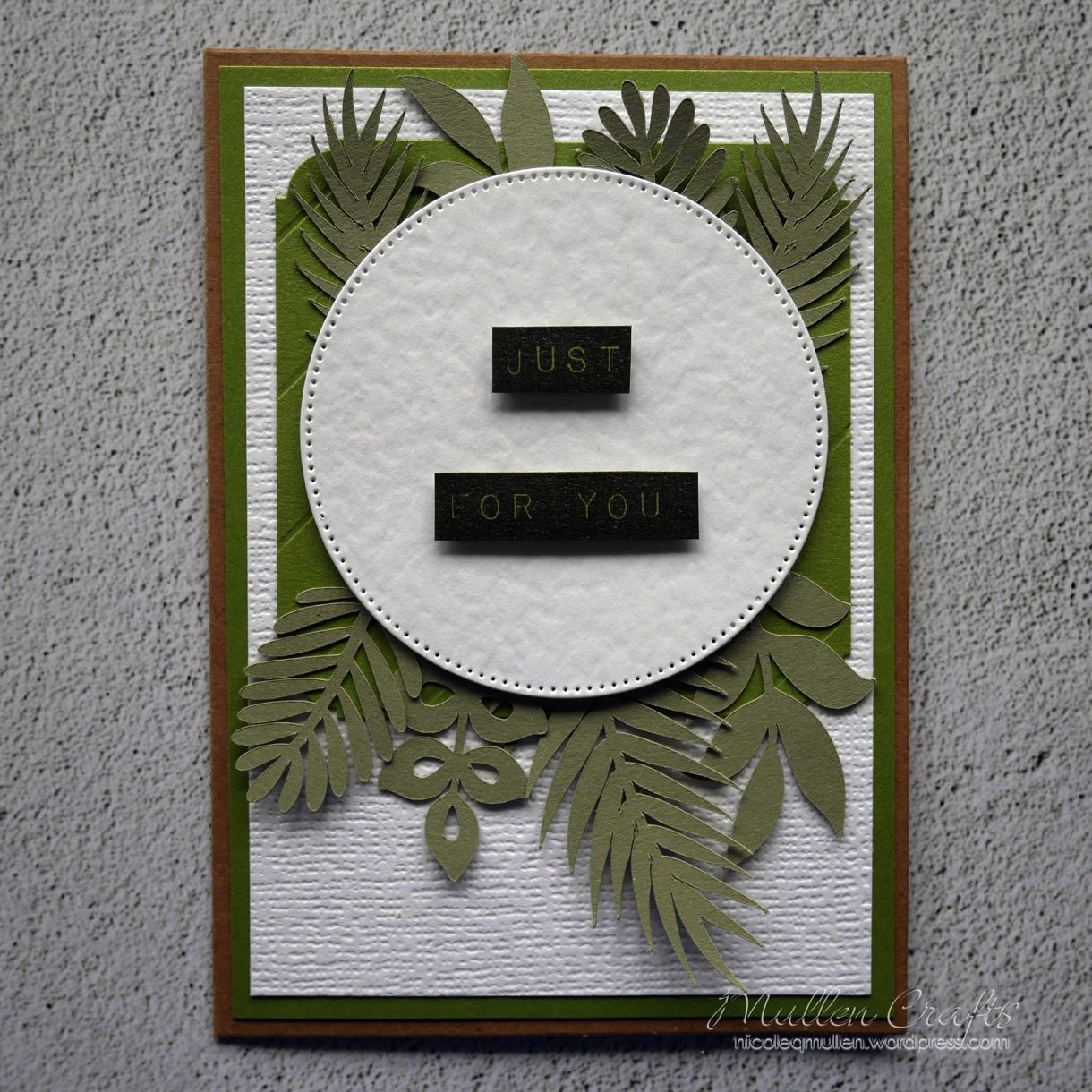 I stamped the sentiment on the green card too, to really give the pop of colour against the white through the black.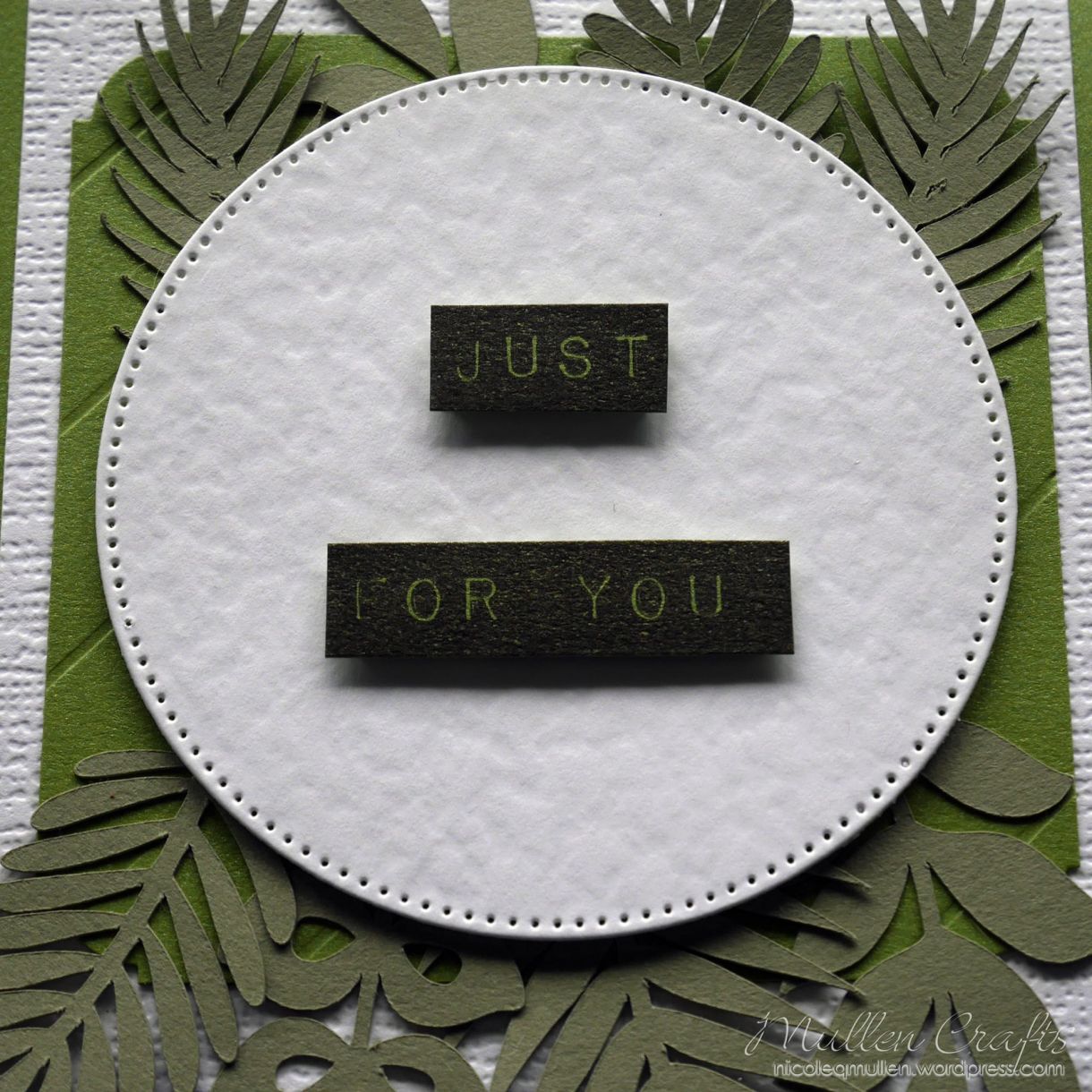 The texture in all the card types work so well on this card too, as it gives even more dimension to the whole card.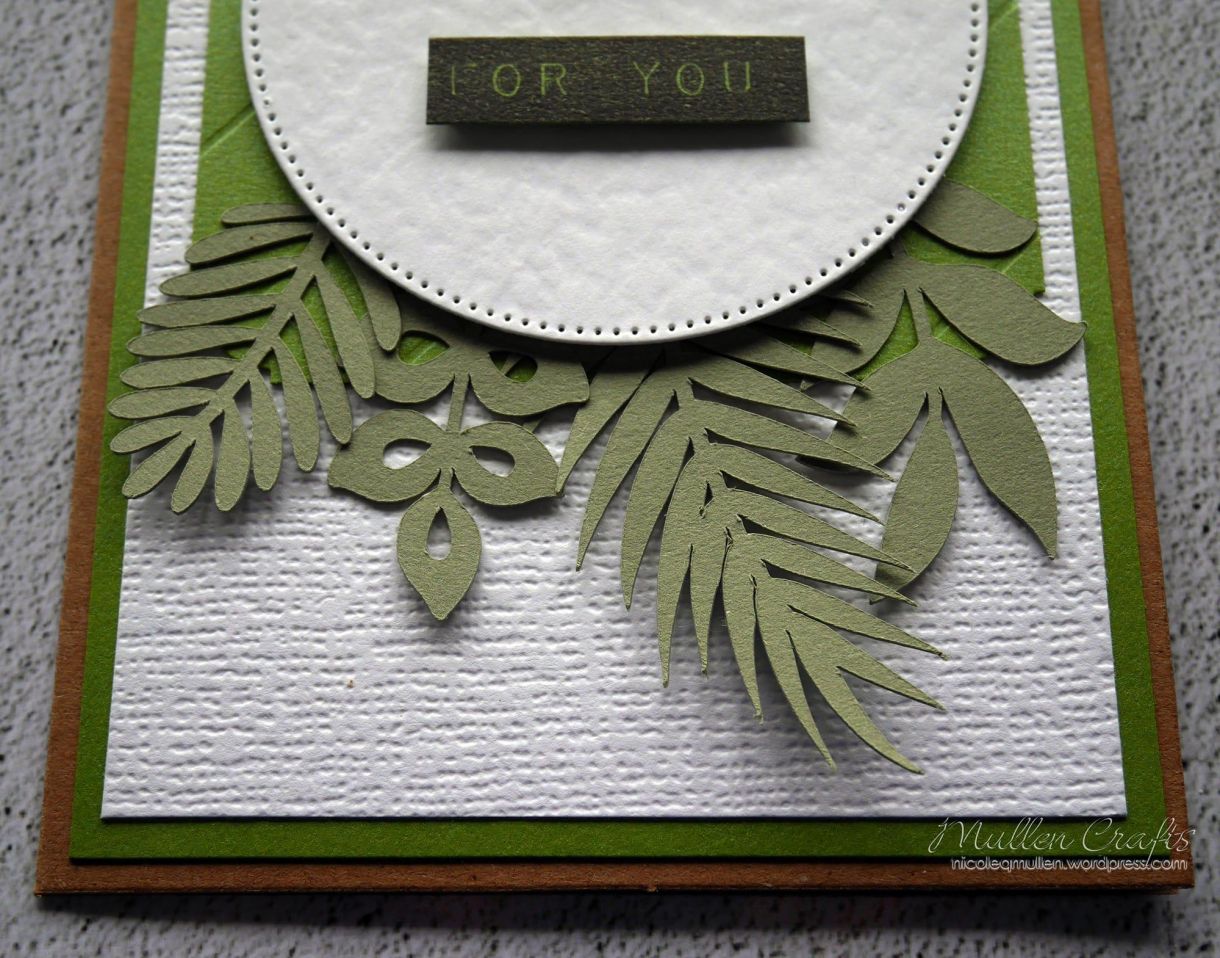 So this ended up really nice and modern but dimensional and trendy - but not too trendy!