March Calender Page - Spring
0
Posted on 28th March 2023 by Danielle Bigland
Filed under All Papercraft Tutorials, Seasonal Crafts, Easter Craft Ideas, Papercraft Disciplines And Techniques, Die Cutting Techniques, Design Team, Calendar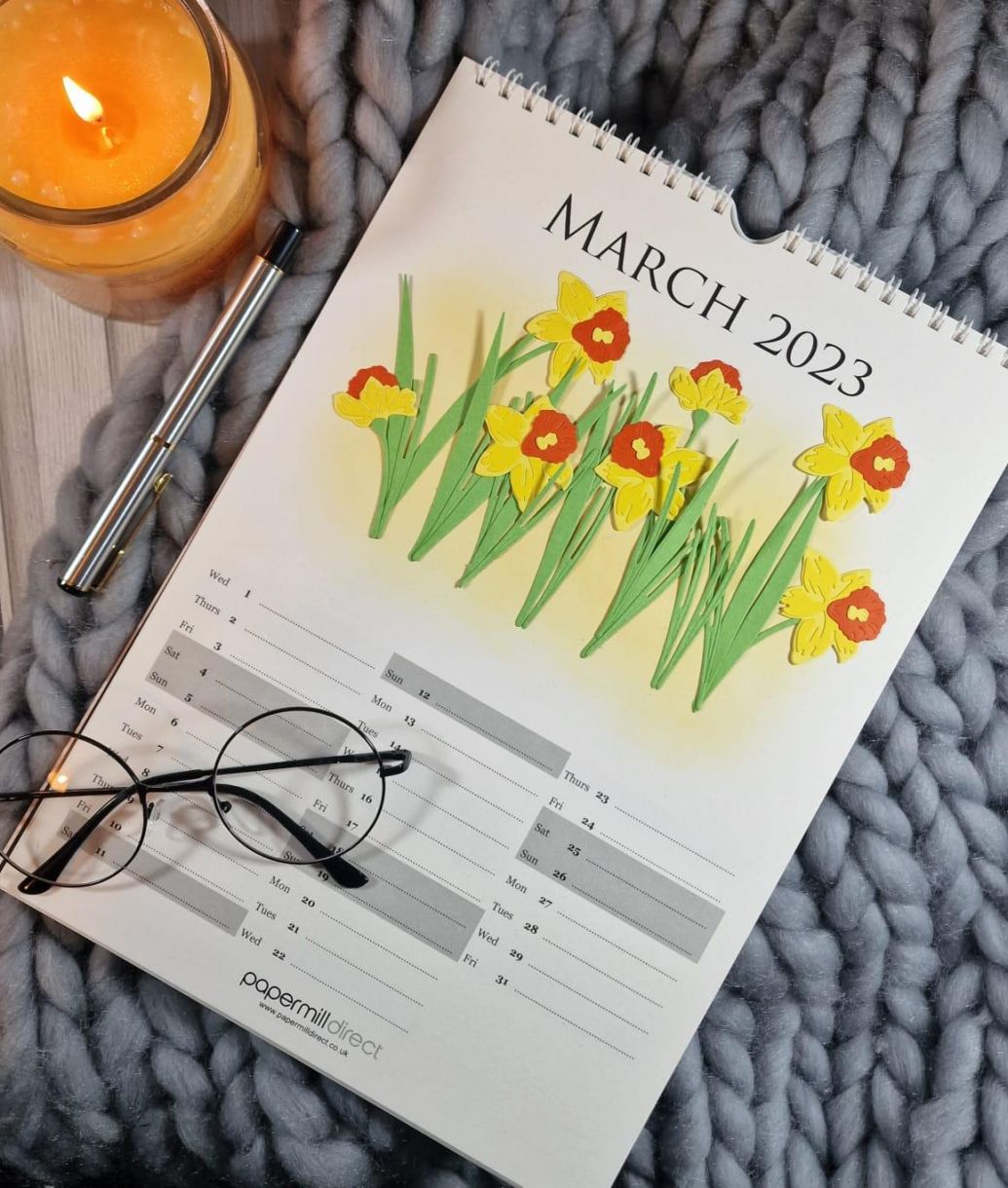 Hello everyone. Are we well?
So it's time for another month on the calender. This month is March, the start of Spring so naturally I opted for Daffodils. Here's what I did...
The first step was to create a background to offset my foreground. I used Scattered Straw Distress Oxide to create a background. I go very gently, layering up slowly to achieve the desired depth of colour.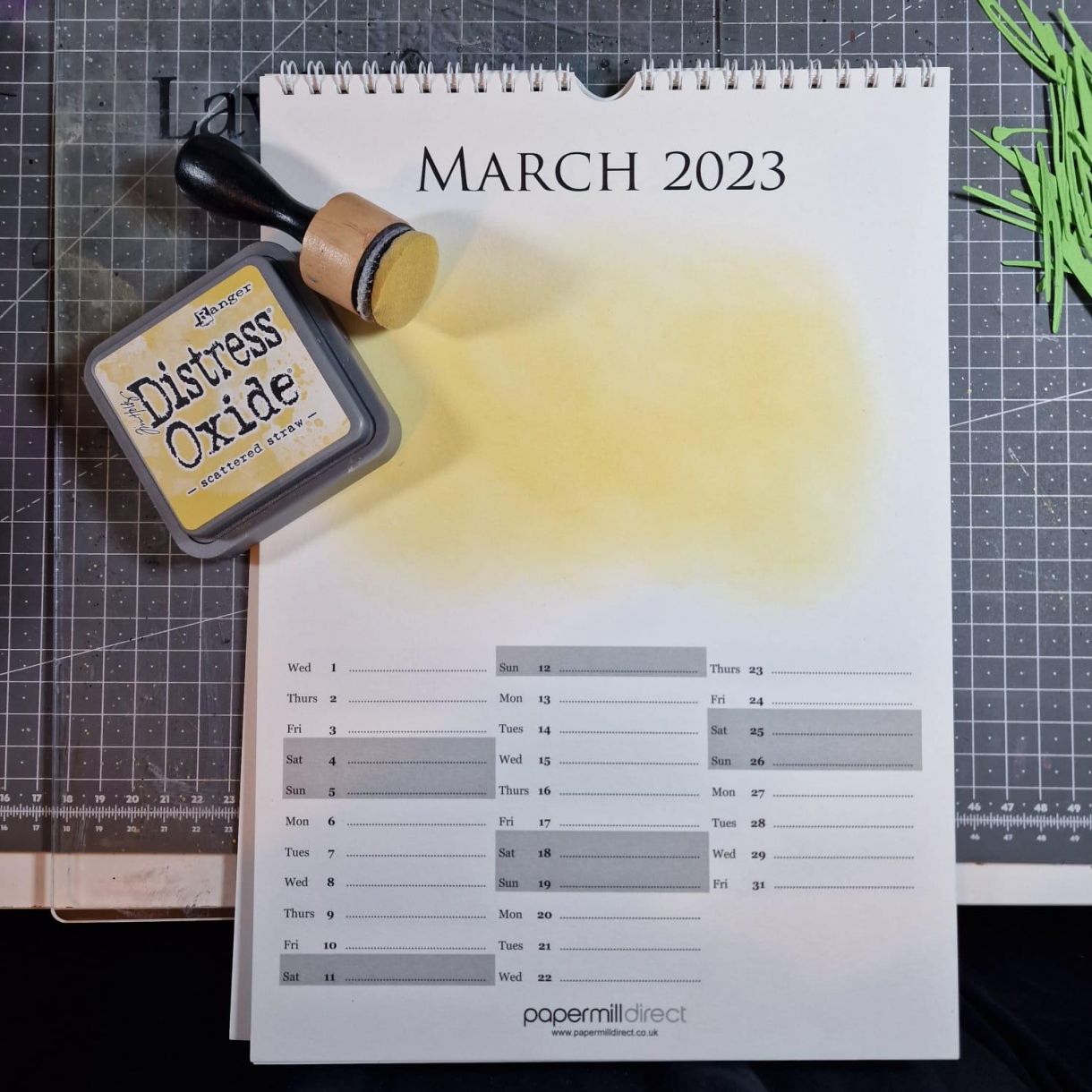 Next, I cut the Daffodil components. I used 'Daffodil Yellow Plain 290gsm' for the outside of the Daffodils, 'Intensive Yellow 210gsm' for the inners and 'Apple Green 240gsm' for the flower shoots.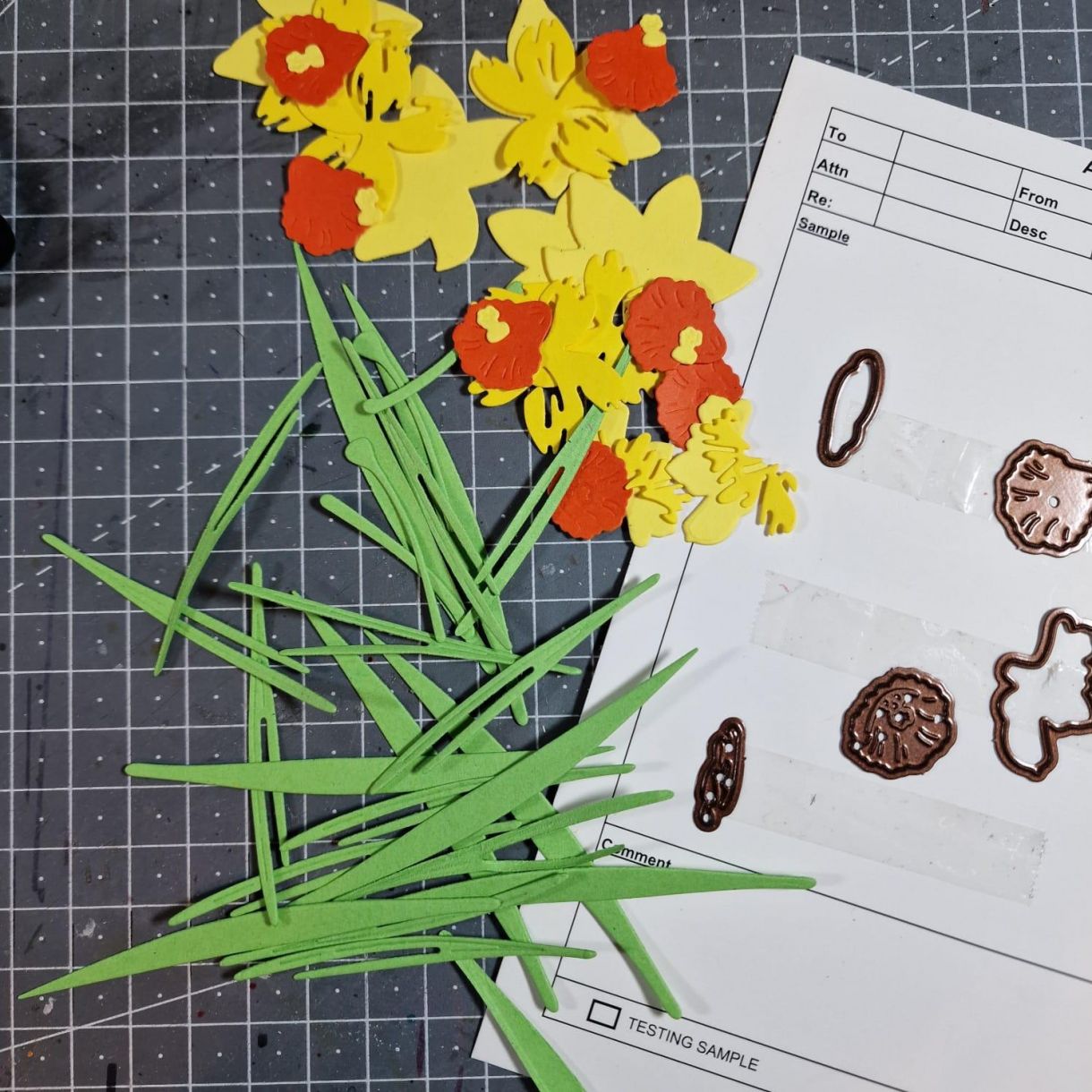 Then, I layered all the pieces together using wet adhesive.
I spent some time on a scrap of paper laying all the components out to a composition I was happy with BEFORE I finally adhered them to the calender page.
I stuck the whole of the Daffodils down, stem and flower. With the shoots, I ONLY adhered the base so that the tops sat loosely.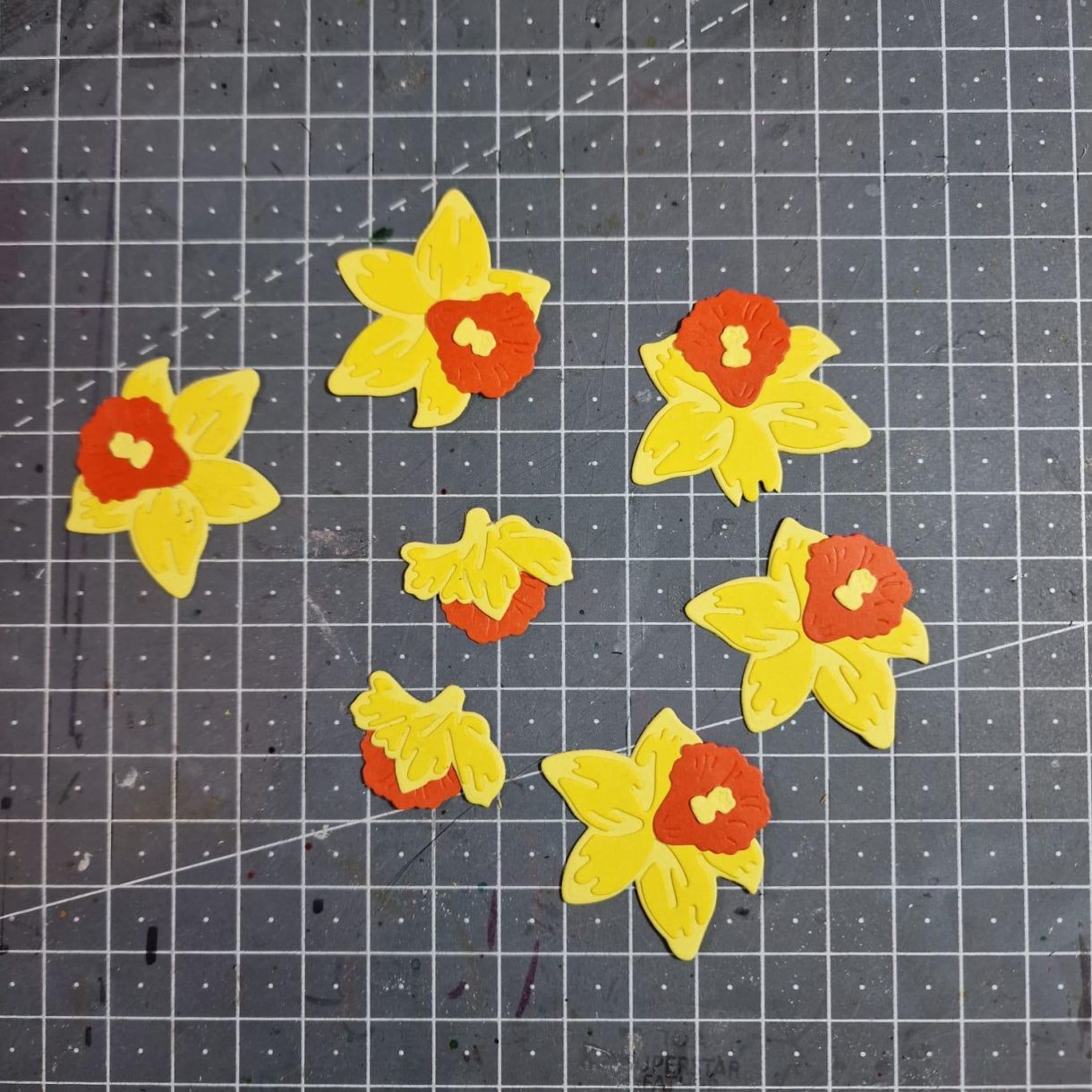 That is it. It was so simple. The most time consuming part was die cutting all the elements.
I hope you like this calender page!
Until next time, take care.
Love Dani xx