Kids Create-a-Calendar
0
Posted on 10th September 2021 by STACEY BONE
Filed under Design Team
Hi everyone, it's Stacey and this week I'm blogging about the wonderful create-a-calendar Papermilldirect sell. I recently became a first time mum and I am obsessed with making memories with my little one; so when the calendar dropped through my letterbox I thought it was a great opportunity to get my little boy into the crafting spirit. He's only 5 months but it's never too early to start!
I used some child paints and filled a dish bowl with water and a cloth - It's a lot easier to have everything in reach to quickly clean hands. There's lot of inspiration about on Google/Pinterest. Just by searching 'kid handprint art' will bring up tons of creations if you struggle for ideas.
Because my son is very little I decided not to be too creative but there is some beautiful designs out there if you have the patience or an older child who doesn't quite wriggle about.
If you're feeling crafty yourself you can join in and print your hands too like I have done for the month March. I decided to create a bit of a random calendar with my son, theming some pages with events during that month e.g. February Valentines Day, December - Christmas etc. and other months that have family birthdays in.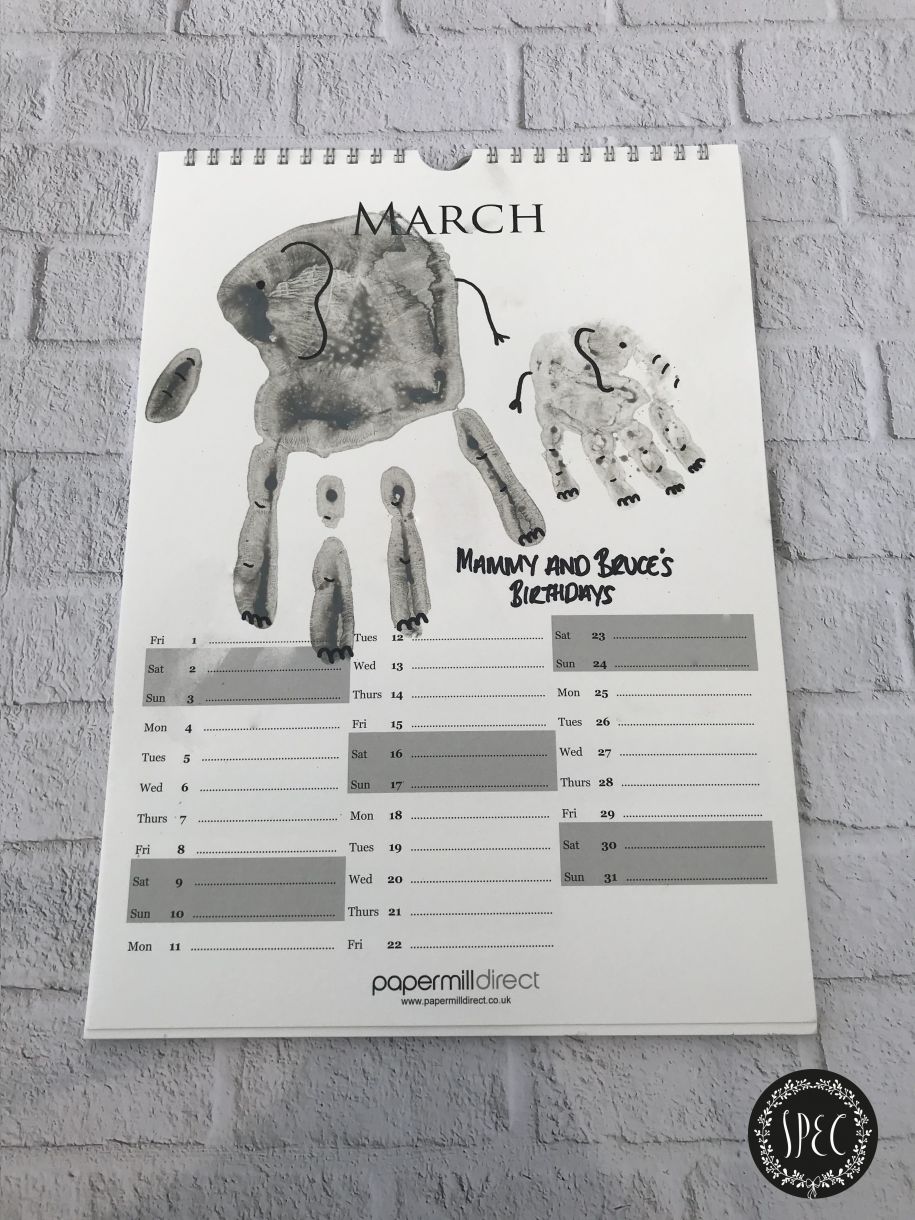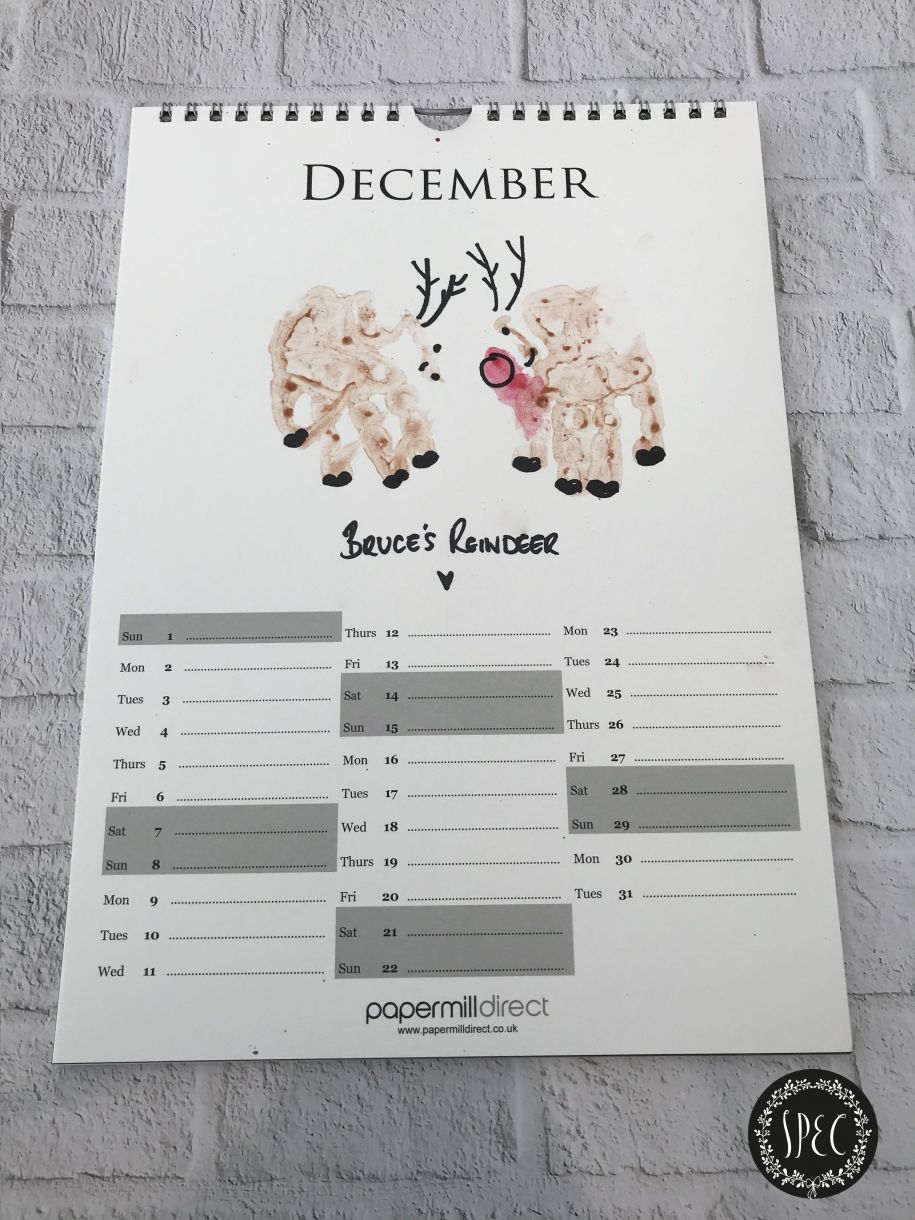 Don't just stop at hand printing; get the feet in there too. My son loved the paintbrush tickling his toes and I found it easier to print his feet than his hands.
I think the calendars are a great idea if you are looking for something different as a gift for Christmas. If you've got children it's a unique gift you could have them paint for their grandparents or another relative.
Hand and feet painting is just one of many ways you could decorate the calendars. For more ideas, please check out the other blog posts from some of the other lovely ladies who've created some wonderful pages. You can view these here: https://www.papermilldirect.co...
TOP TIP: If you plan on get crafty with your little one, make sure you prepare the area first for and spillages/paint splatters and remove anything you don't want paint on. Little painted hands get everywhere!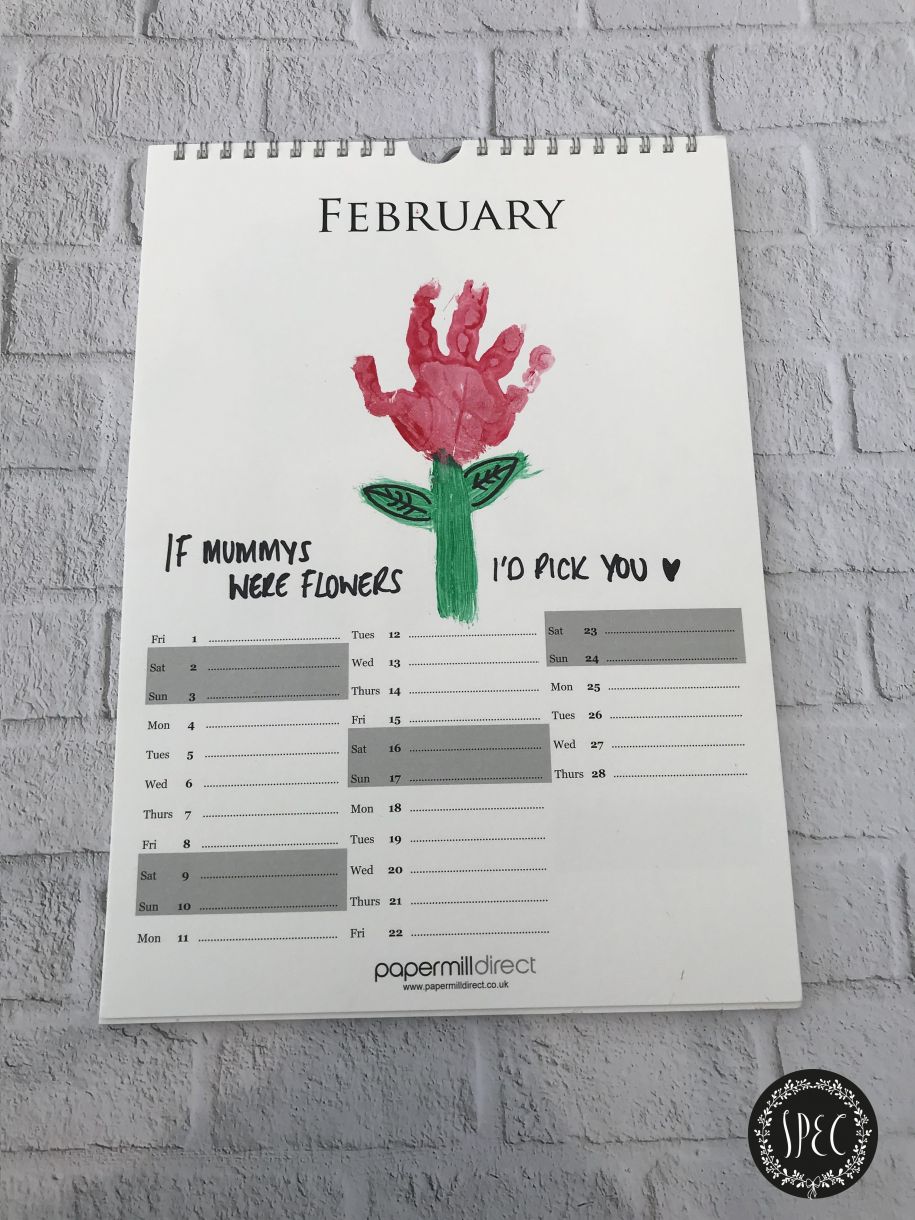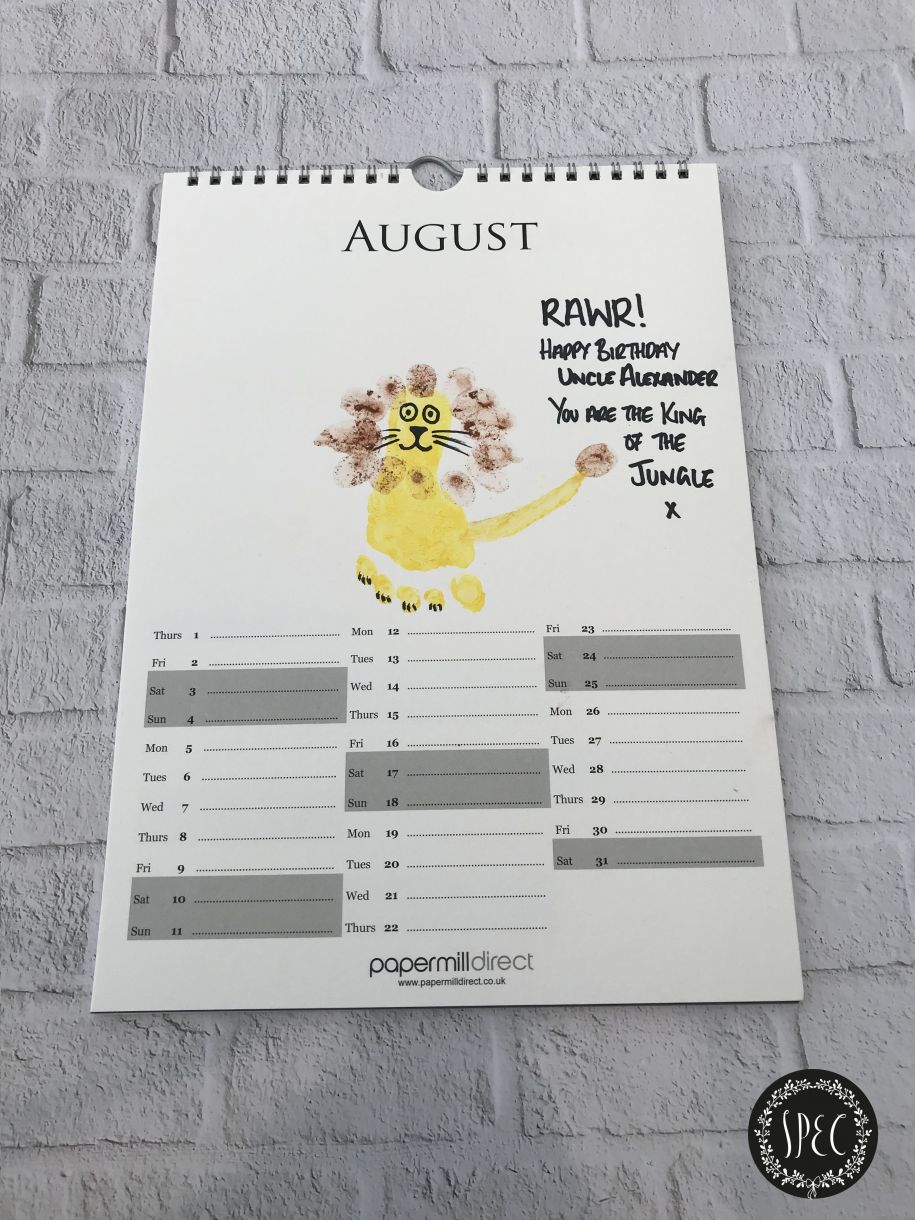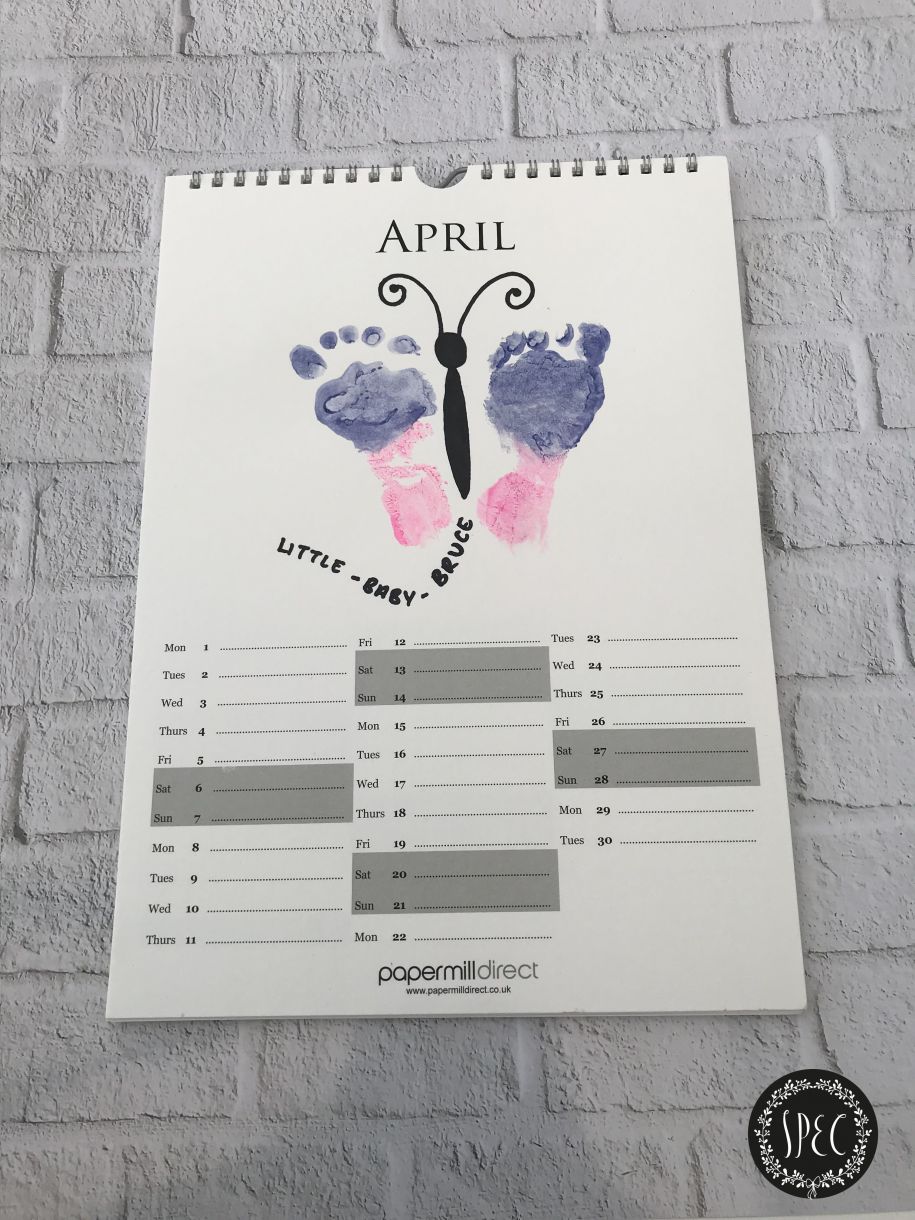 Don't forget to tag or share your calendar designs with us. We love to see your creations.

Happy crafting!