Platinum Jubilee Chair Decorations
0
Posted on 6th May 2022 by Papermill Direct
Filed under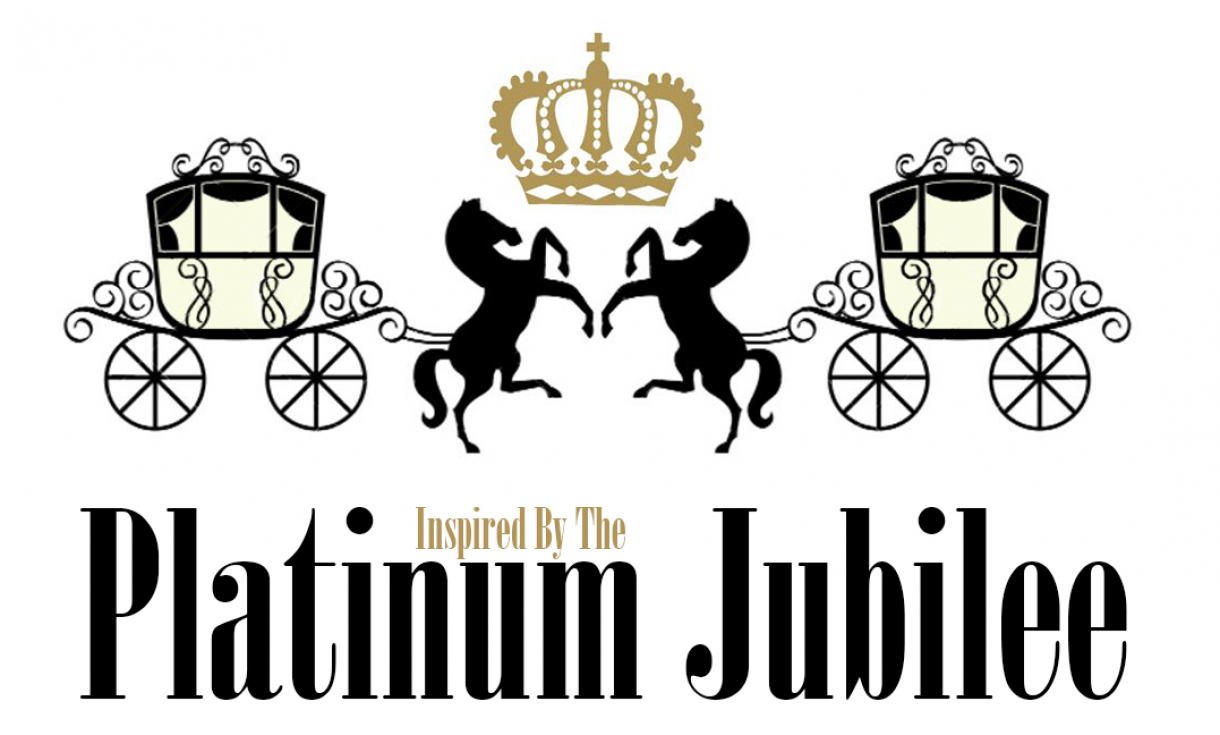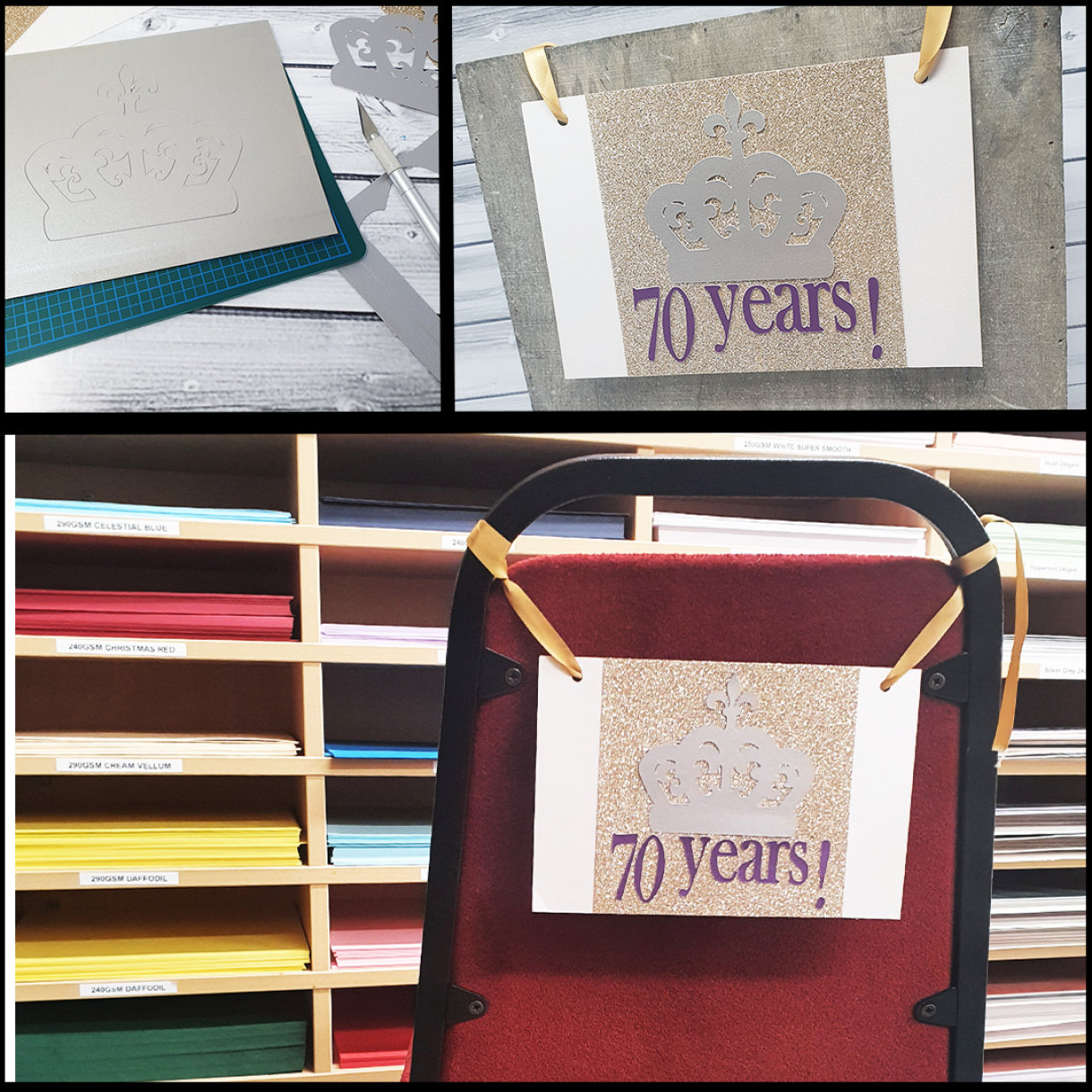 Looking for something easy to create for the Platinum Jubilee? We've put together this quick and simple tutorial on how to create these cute chair decorations. A great way to keep track of which seats you brought to the street party. For this creation we've used a Cricut Joy, ribbon, glue as well as plenty of PapermillDirect Cardstock!
What we've used:
Quartz White Pure Pearl Single Sided Card 300gsm – Backing Card Cut to 210mm X 140mm
Champagne Glitter Card 220gsm -Second Backing Card 140mm X 140mm
Titanium Silver Pure Pearl Single Sided Card 300gsm – Crown
Royal Purple Pure Pearl Single Sided Card 300gsm
Stick it! Permanent Adhesive Roller
Cutting Matt
Cricut Joy
A hole punch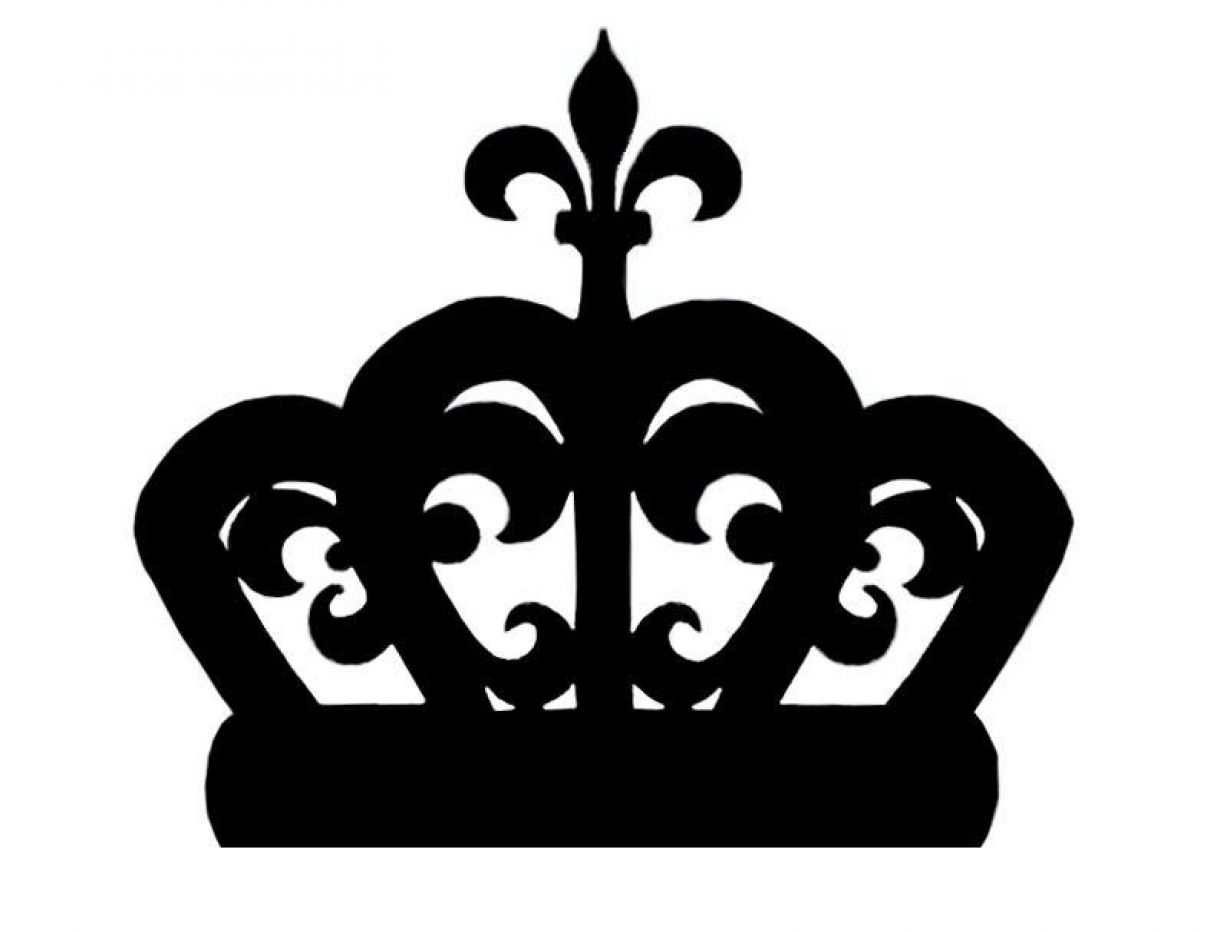 First you'll need to find a crown stencil you like, we have one here to use but you can find plenty online. If you're drawing round the stencil and cutting out by hand we would recommend using one with a simpler design, unless you like a challenge!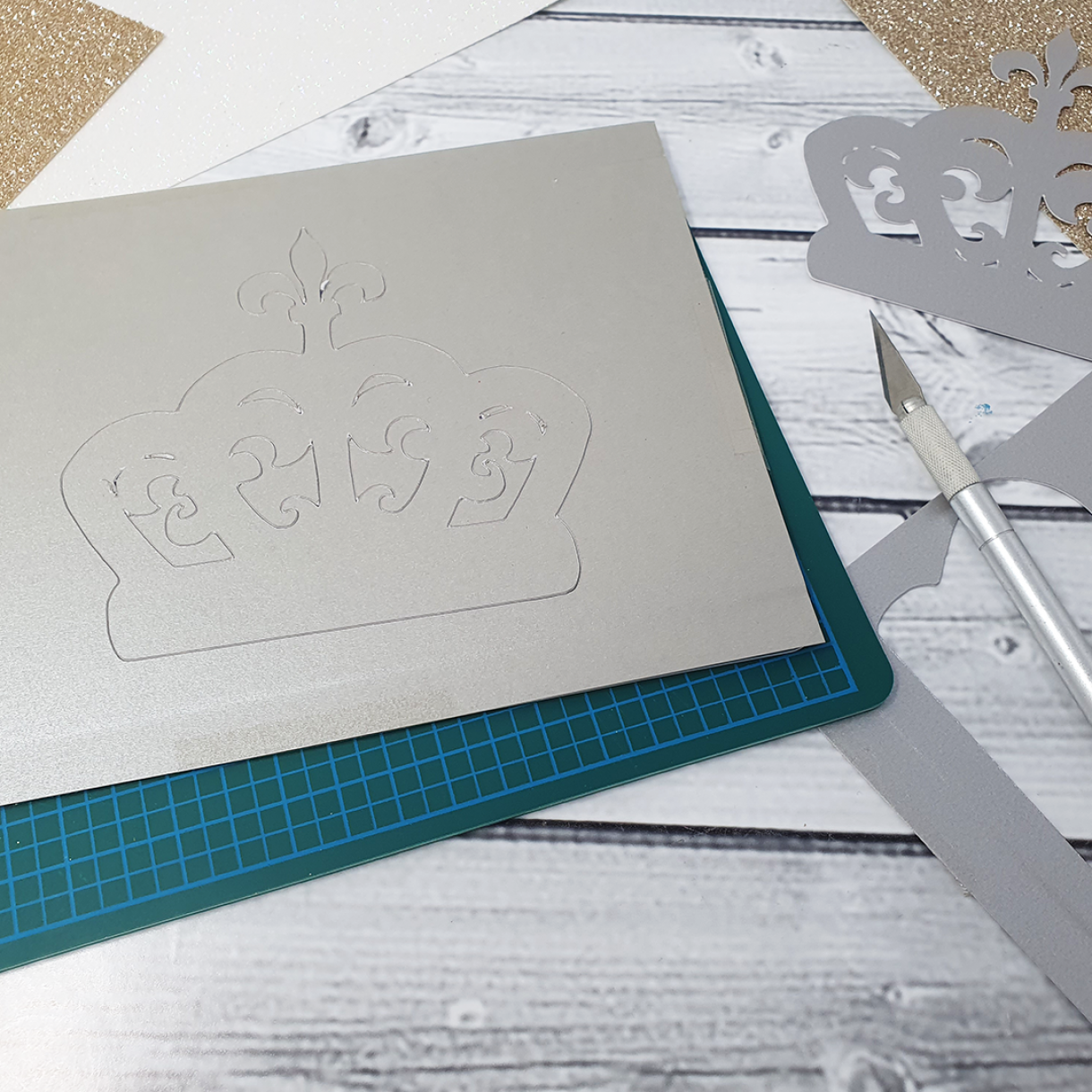 We've used our Cricut Joy to cut ours and then just gone around with a hobby knife as we're using 300gsm card. The crown has been cut out of an A5 piece of card measuring 100mm by 112mm.
Once you've cut out your crown you'll want to move on to creating your sentiment. We've gone for a simple '70 years!' but you could be a little cheeky if you want, 'Queen of the Cul-de-Sac', 'Lord of the Lane' or 'Pampered Princess'.
We used a Cricut Joy again to cut out the fiddley bits. If you don't have access to a Cricut and want to create perfect letters or numbers every time then Helix Lettering Stencil Sets are a great and easy way to achieve this. If you decide to stencil onto your card it may be better to use another type of card rather than glitter, as your second piece, so that the stencil will take.
When everything is cut up, you'll want to glue your backing cards together.
Lay your backing piece horizontally then measure 35mm from either side, place your second piece vertically over it and glue together.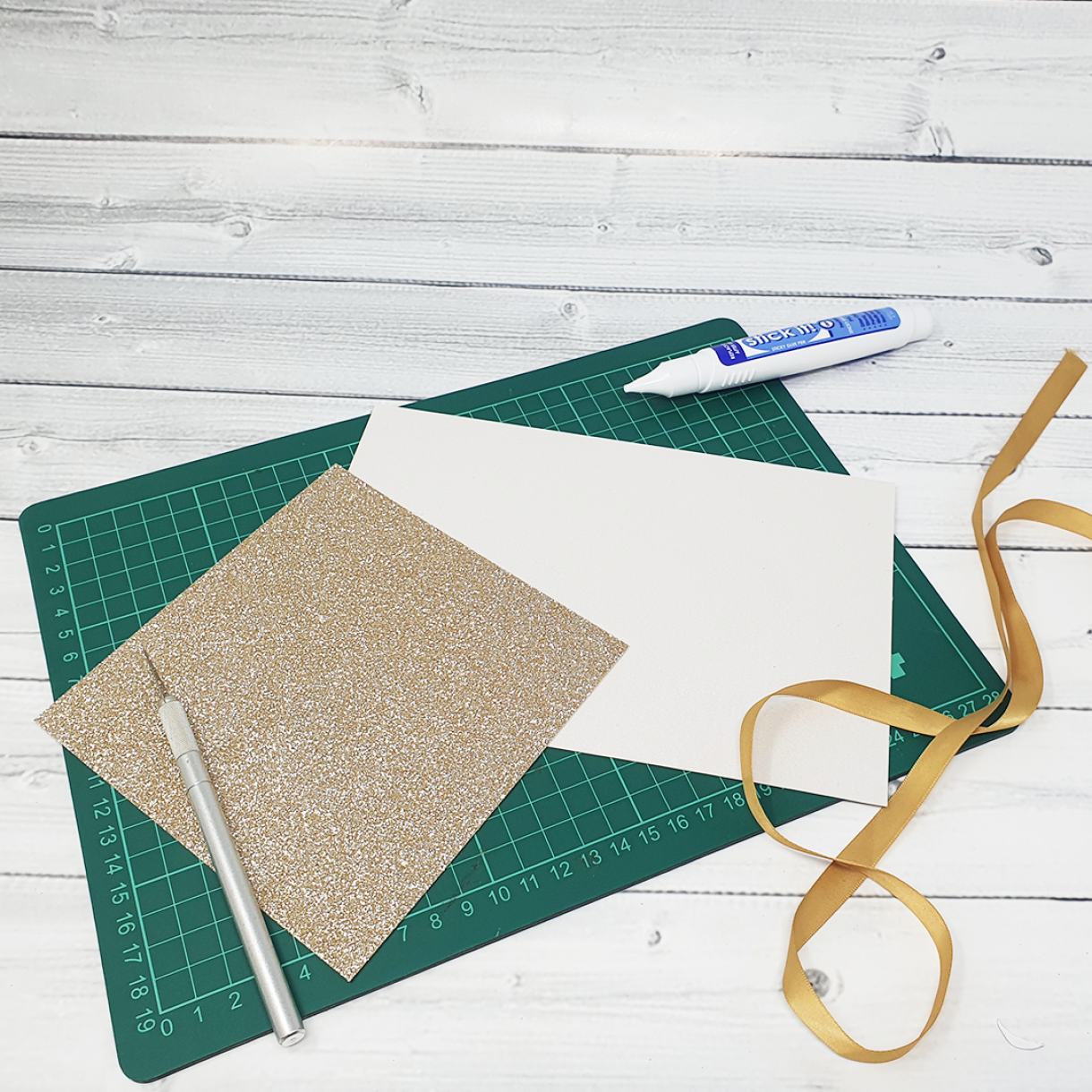 Our next step will be to add all the details and décor. I used a ruler and my A5 matt to try and make sure the crown was centre and straight. Then did the same with the '70 years!' and lost part of my sanity losing, finding then losing the letter 'S' over and over again. Once you're happy with your placement then glue it all together, and touch wood you don't knock anything! Once everything has set and doesn't look like it's going to make a sneaky escape then you'll want to add your hole punches. We've popped ours in the top two corners then threaded ribbon through.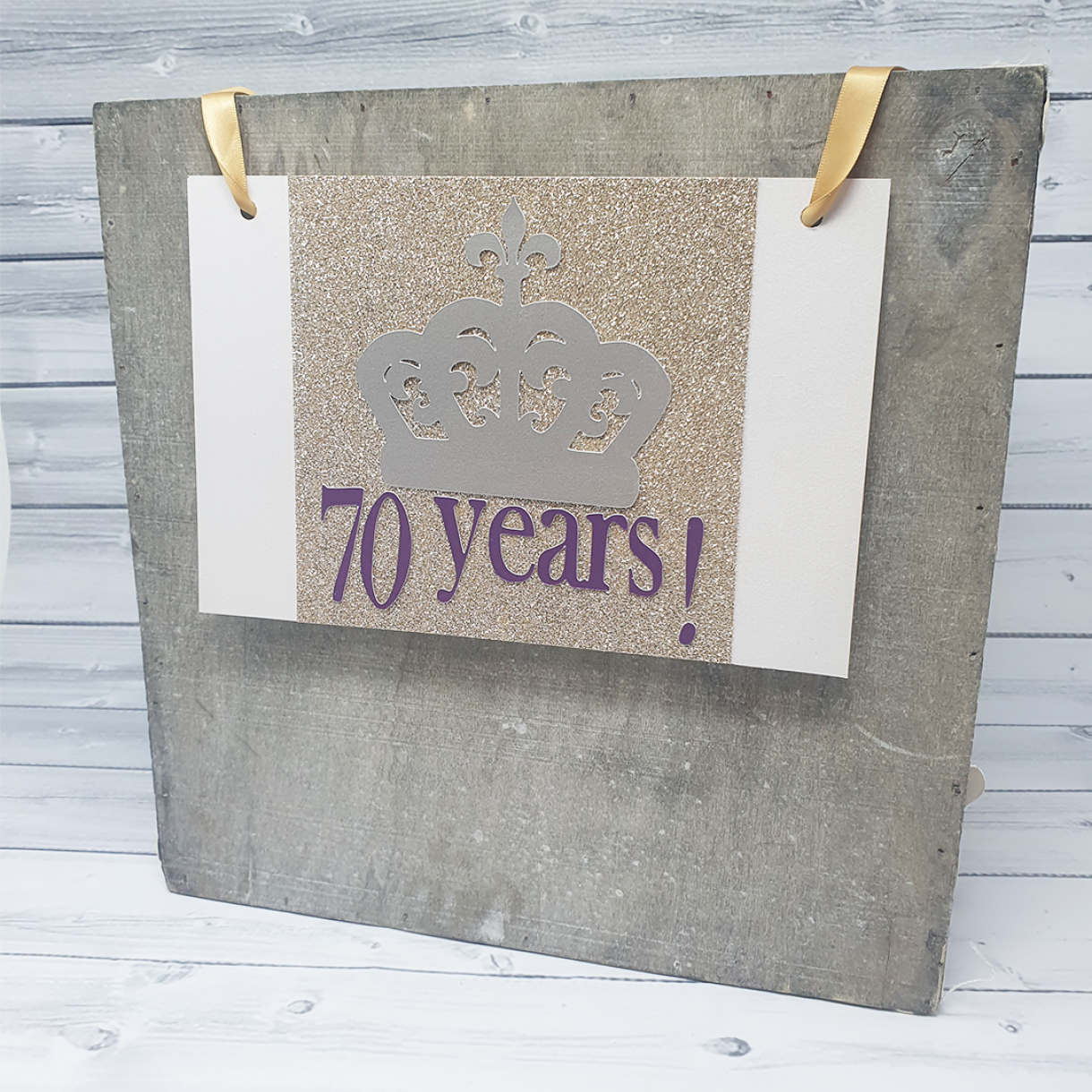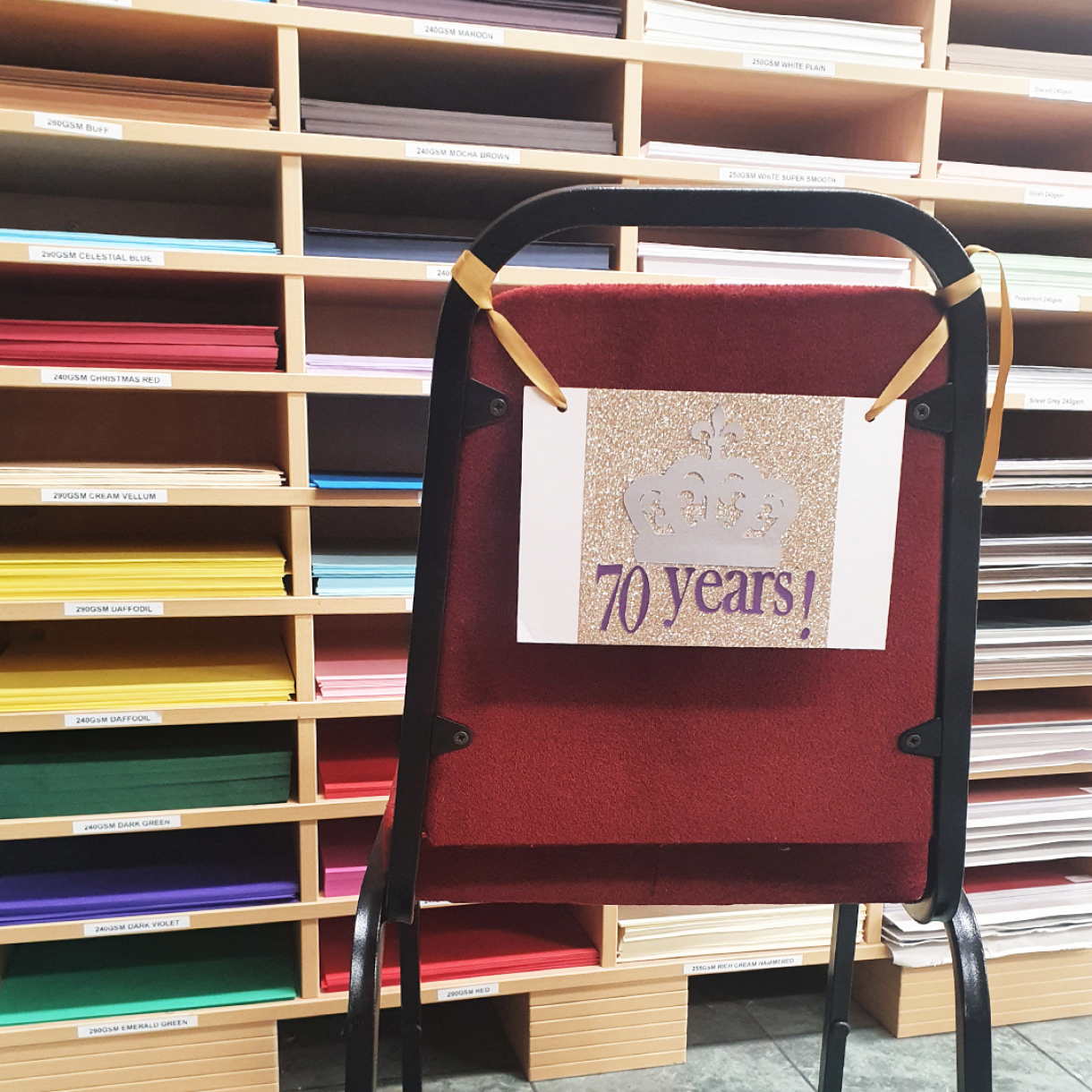 Here we are! Modelled by one of our office chairs in front of our Lakes Craft Card wall. We did attempt to take photos outside but of course it started to rain!
Enjoy Crafting!