Intensive Orange Birthday Card
0
Posted on 16th March 2022 by Annette Connelly
Filed under Card Making Ideas
Hello, It's Annette here from Netty's Cards with a Springtime coloured Birthday card.
I've stamped and watercoloured Sweet Pea Garden Girl by Stamping Bella and cut her out. She's layered onto an oval of Ivory card which is in turn layered onto a gorgeous rich yellow and intensive orange oval frame.
I've then created two square frames of increasing size to create my card base, and tied some ribbon around it before sticking it down onto my final square of textured Ivory hemp card.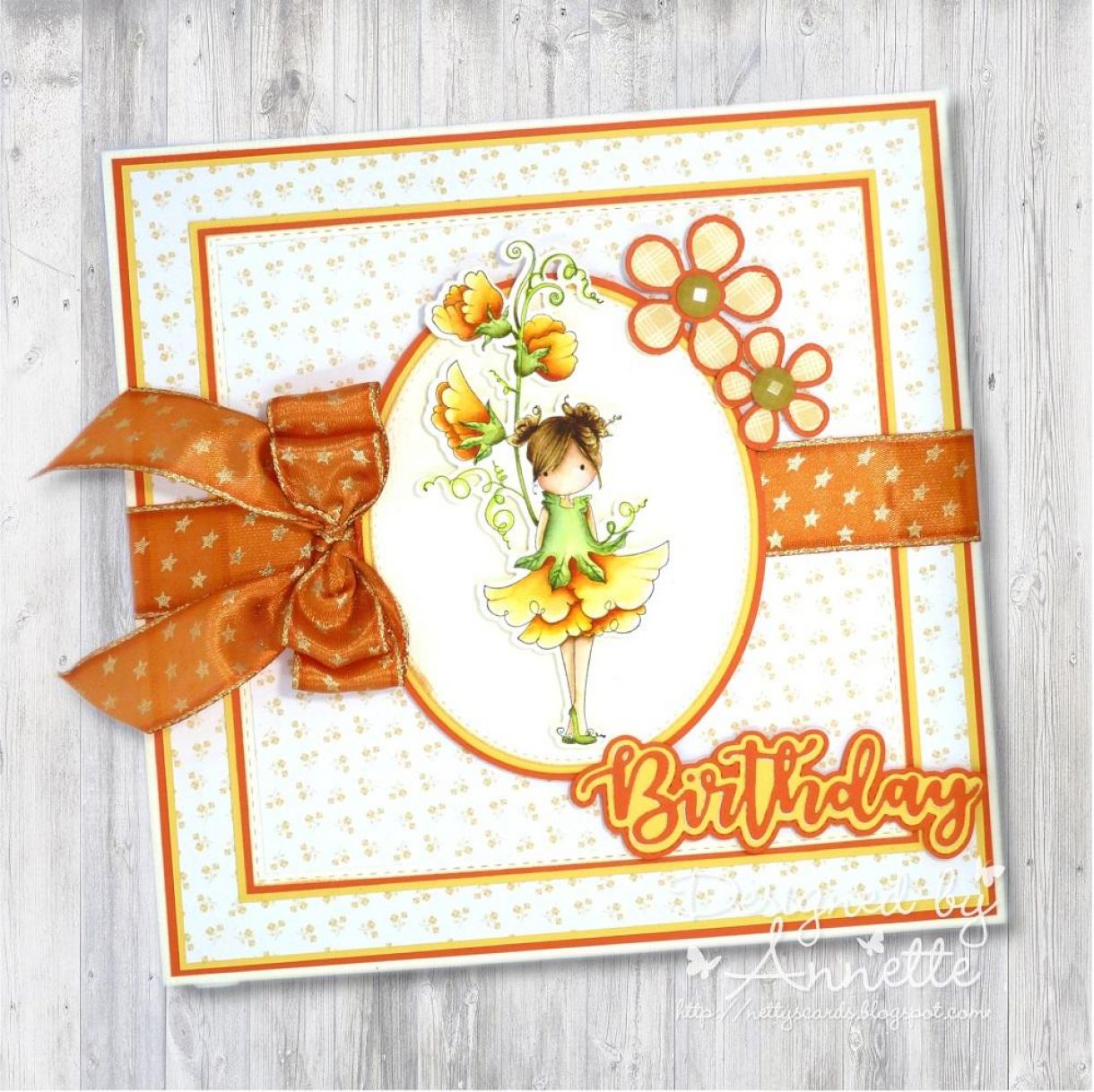 The flowers are die cut using a Sue Wilson Camillia flower die set, and the sentiment using Whimsy Birthday word and shadow die set.
I hope you like my simple little card.
Until next time, happy crafting
Annette - Netty's Cards