Hugger Critter Gift Card Holder
0
Posted on 17th December 2018 by Sandra Dunne
Filed under Card Making Ideas, Seasonal Crafts, Christmas Craft Ideas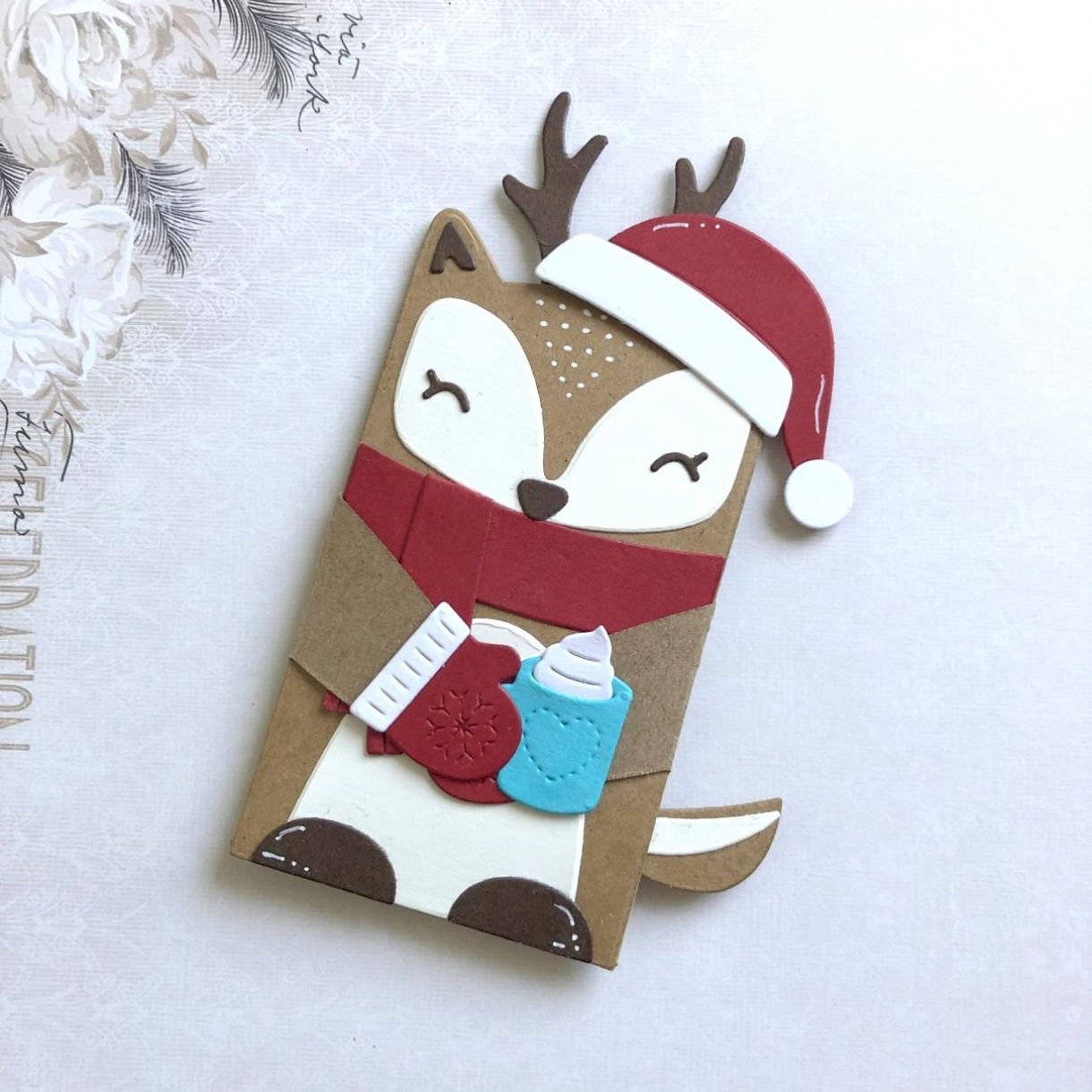 Hi! Today I am sharing the cutest little Christmas themed gift card holder. All of the dies used on today's project are from Lawn Fawn's Hugger Critter range and it's made entirely from card.
The A4 card I've used is :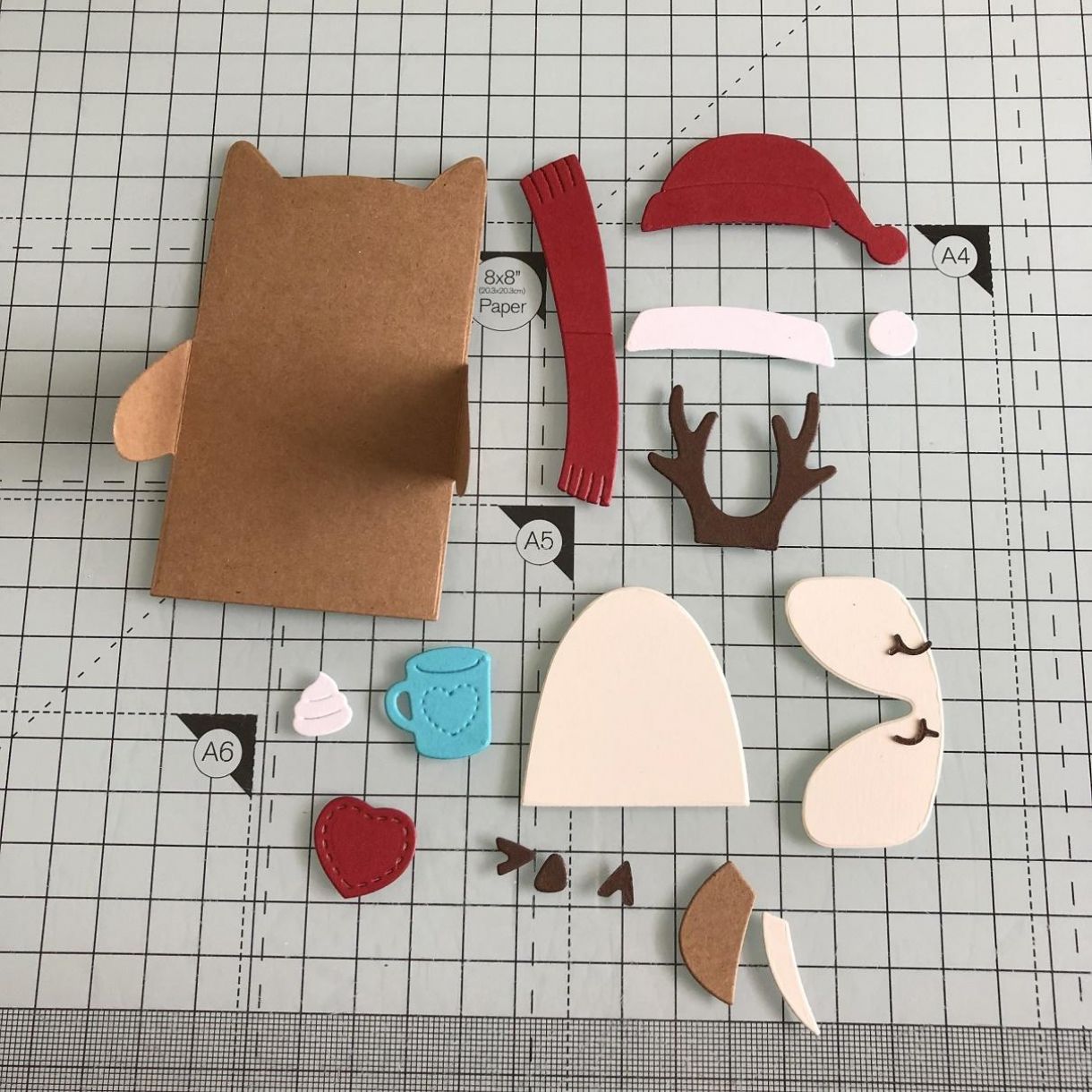 There are so many little pieces in the die sets so, to stop them getting lost while I'm using them, I stick all the pieces to a magnetic ruler.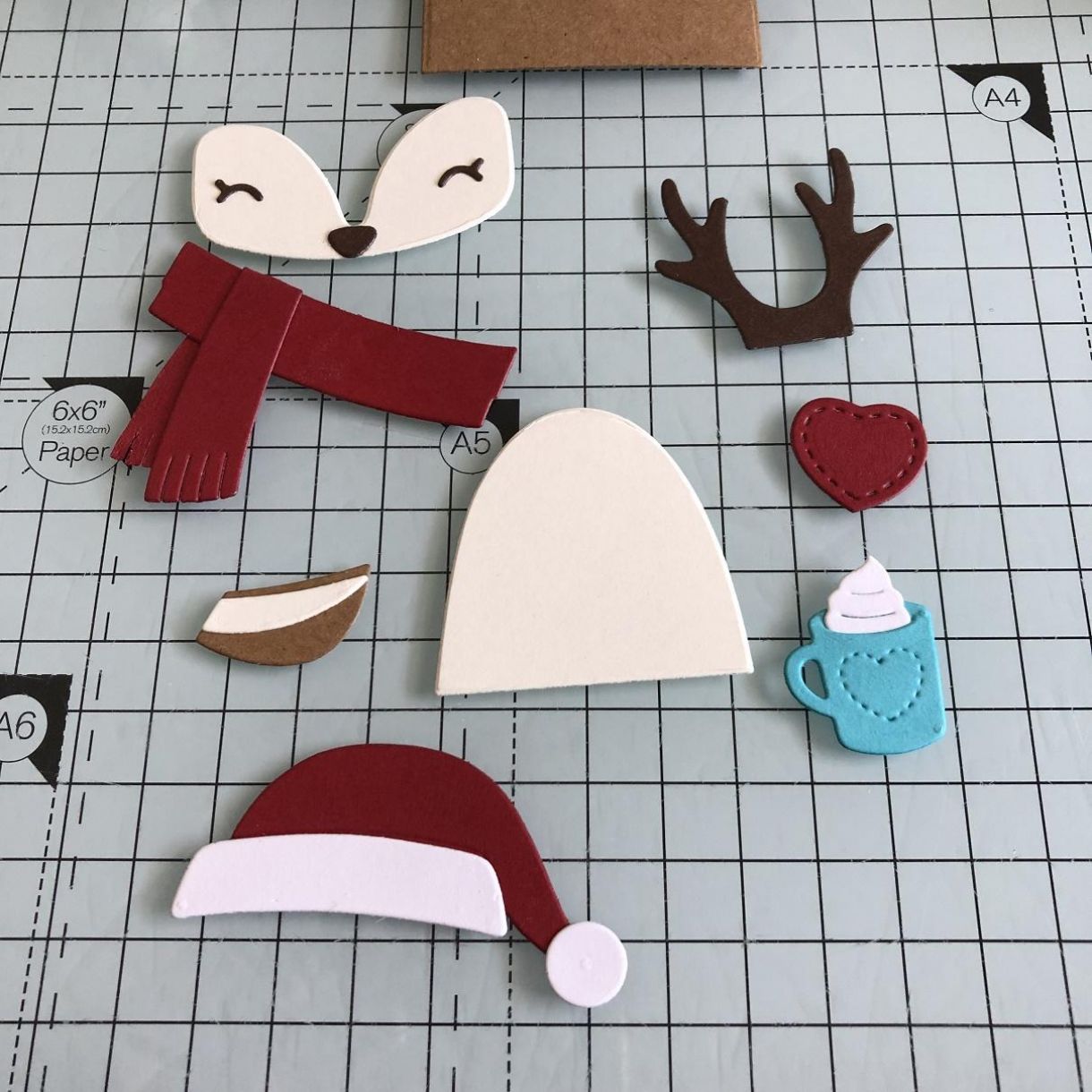 Build up the layers starting with the face and belly first. Then add the eyes, ears, feet, etc.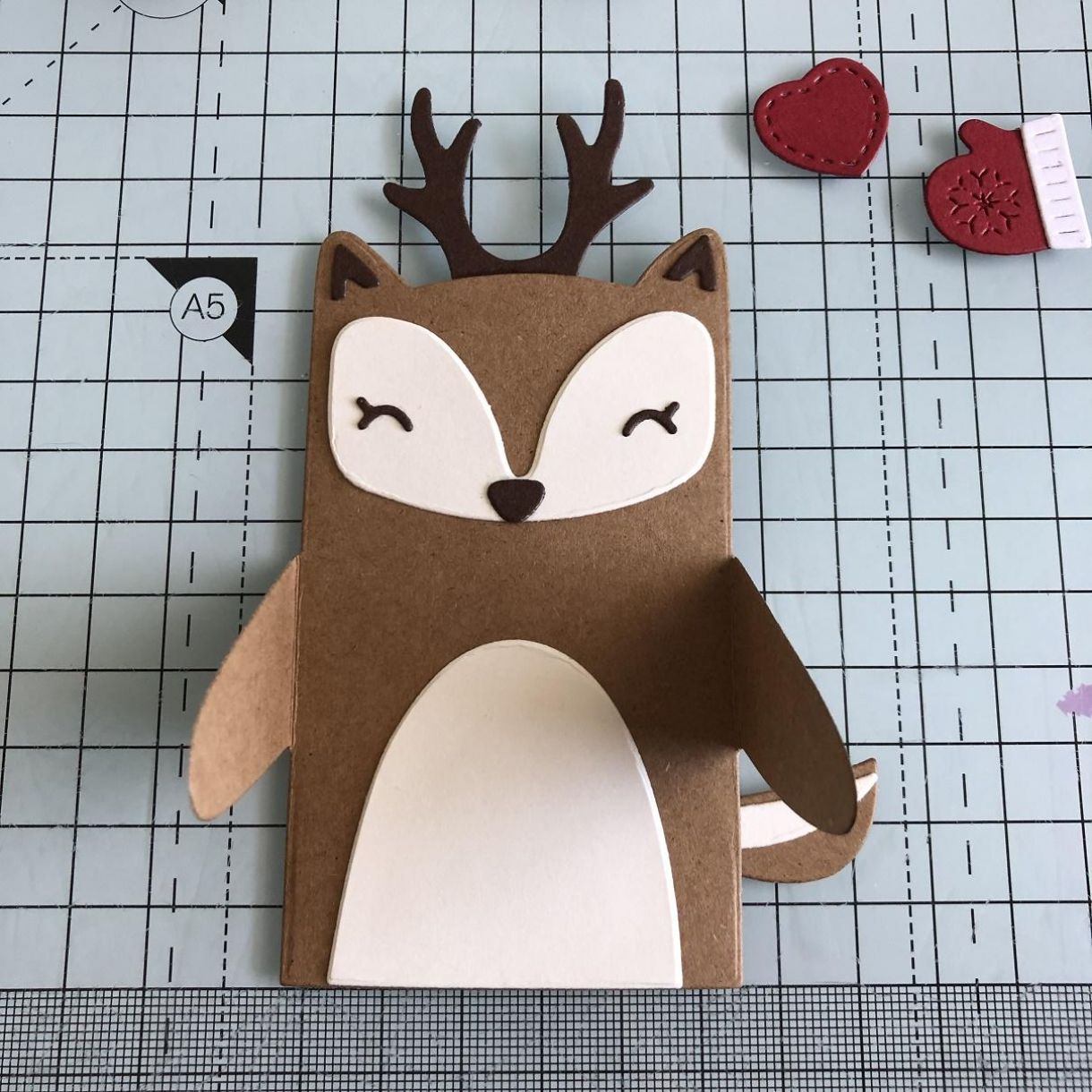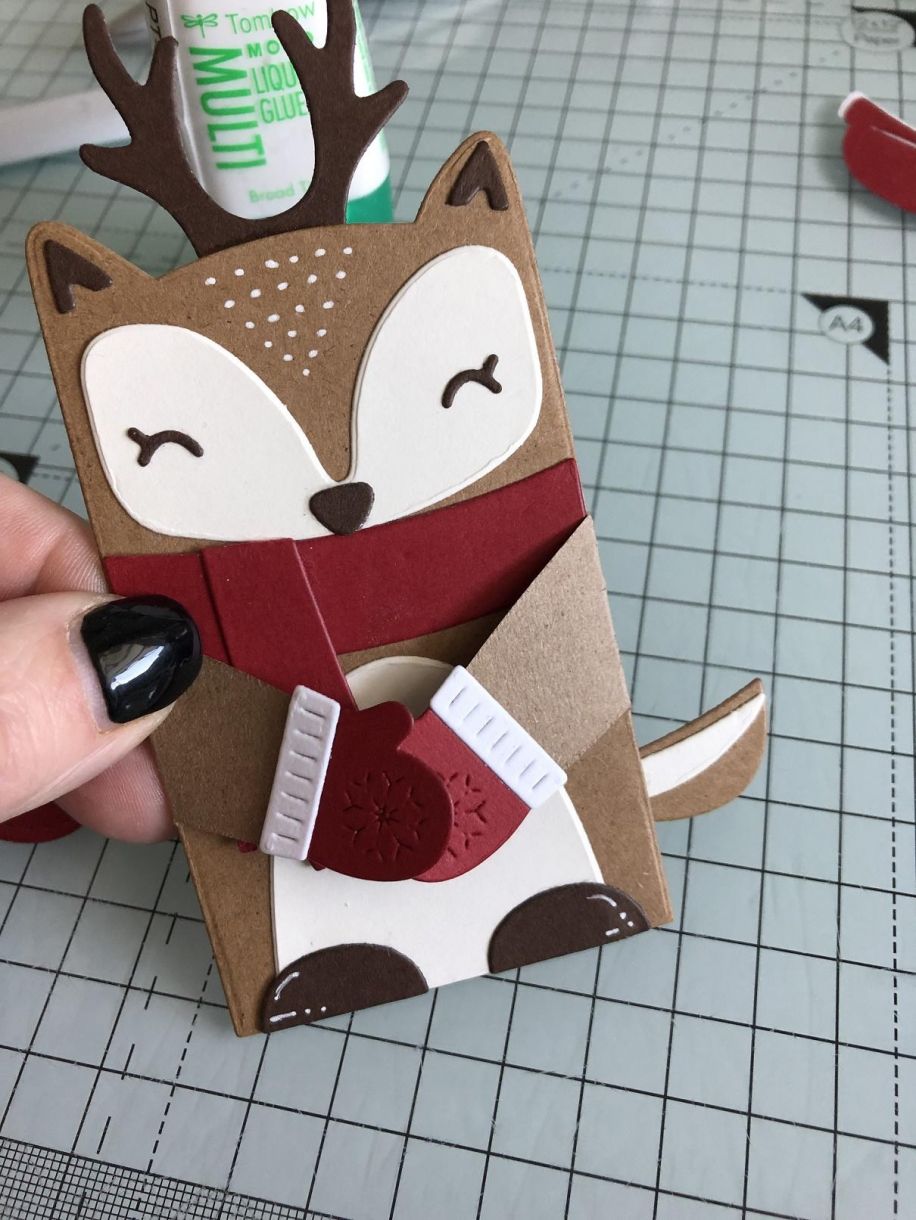 To add a pop of colour I chose to use the Cumbria Turquoise for the mug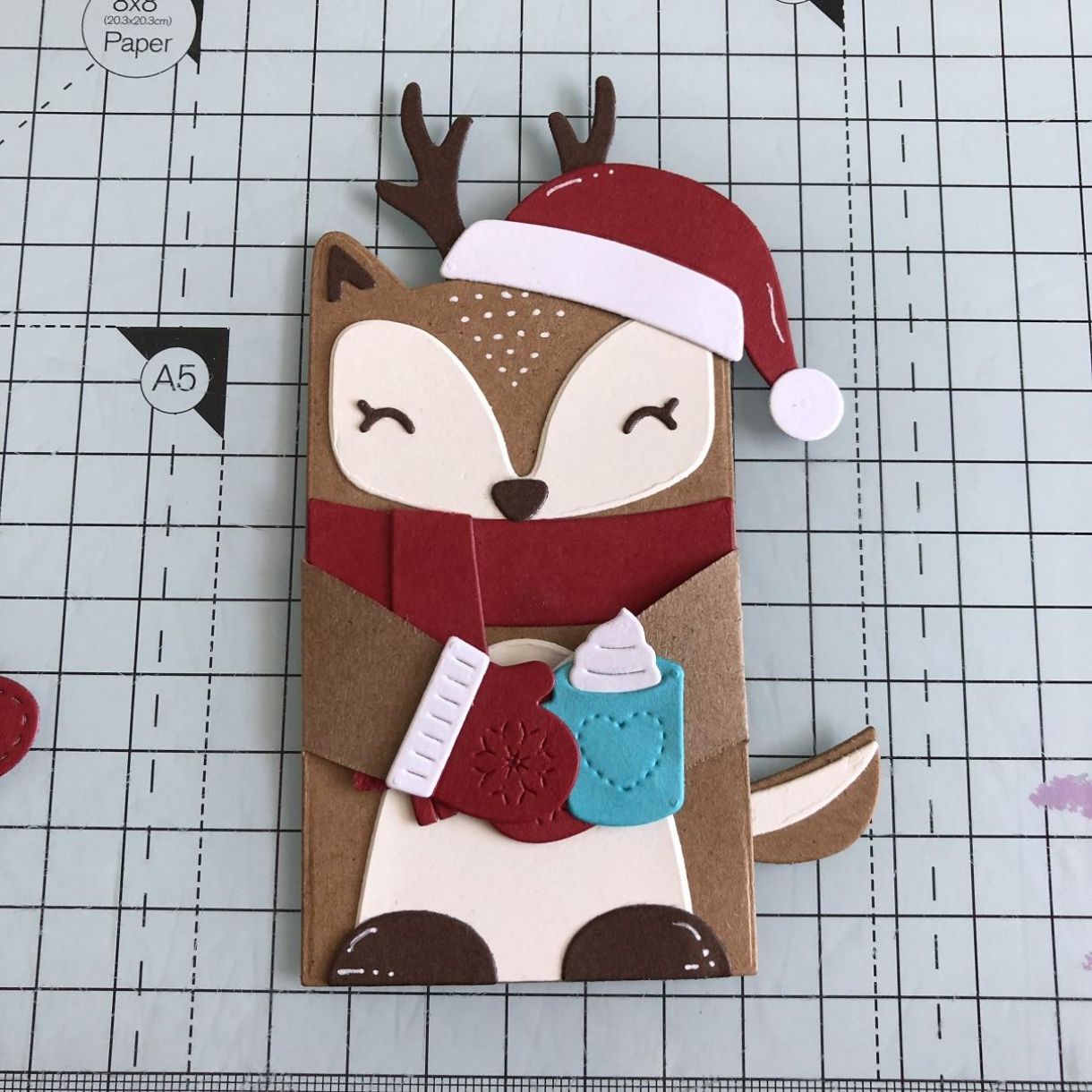 This little guy is ready to pop on a card as is, or a pocket can be added to the back to hold a gift card. There is a die available to make this pocket but it's quite easy to make one from just a piece of card.
Cut a piece of kraft card measuring 3.25" x 2.75" and score at 0.5" on each end of the 3.25" side. On the 2.75" side, score at 0.5" on the bottom. Cut away the corner squares and taper the edges, as shown.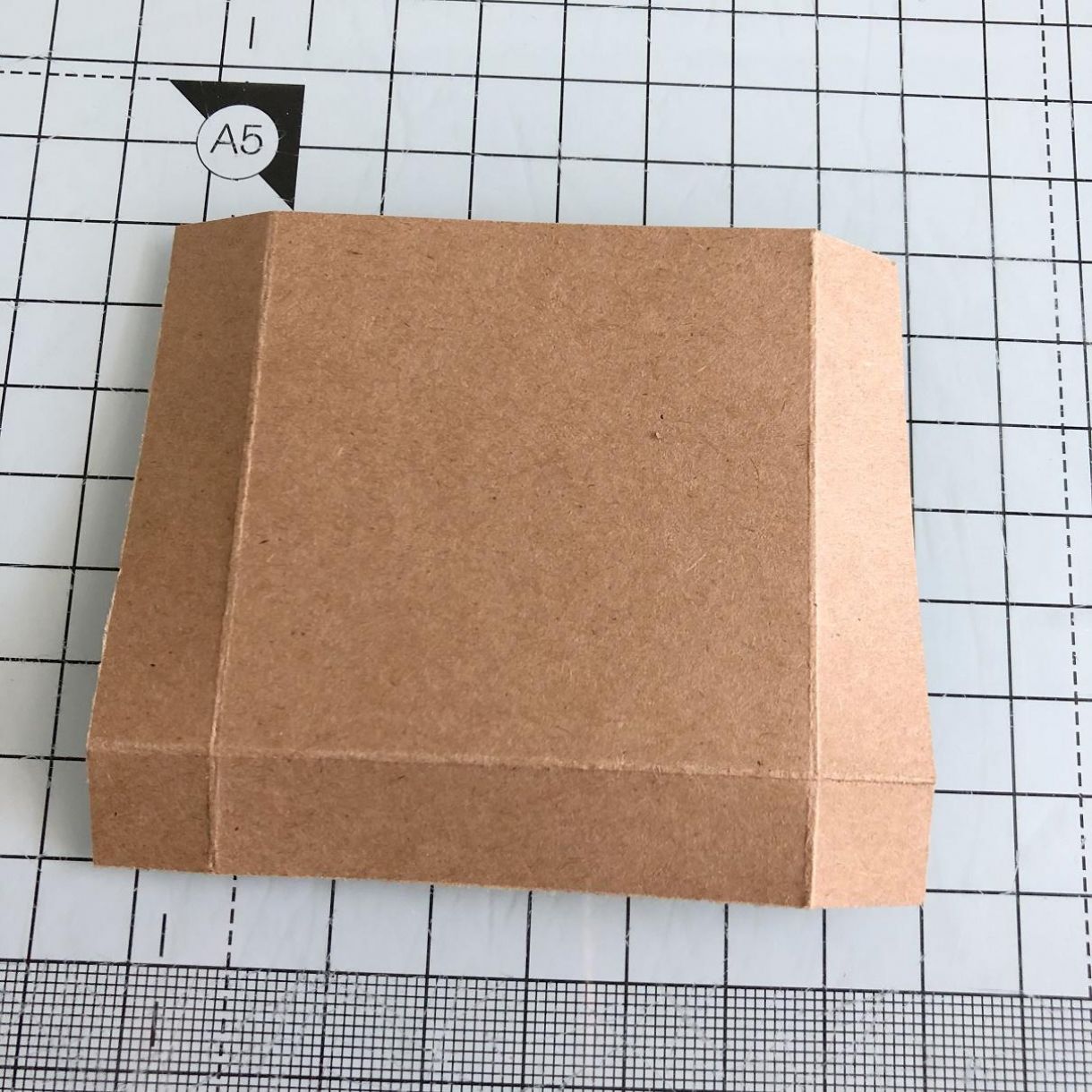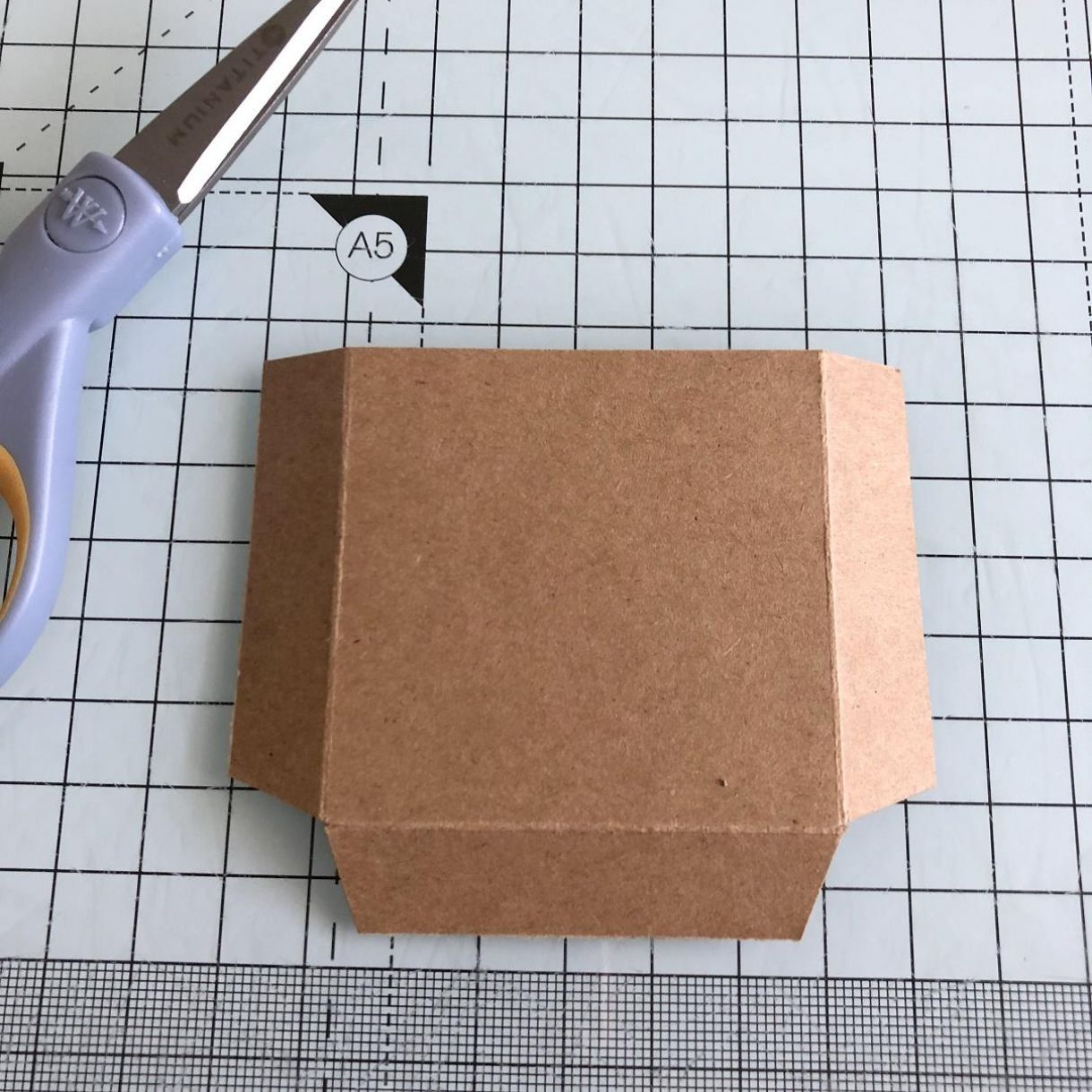 Apply adhesive on the 3 tabs, fold in and adhere to the back of the critter.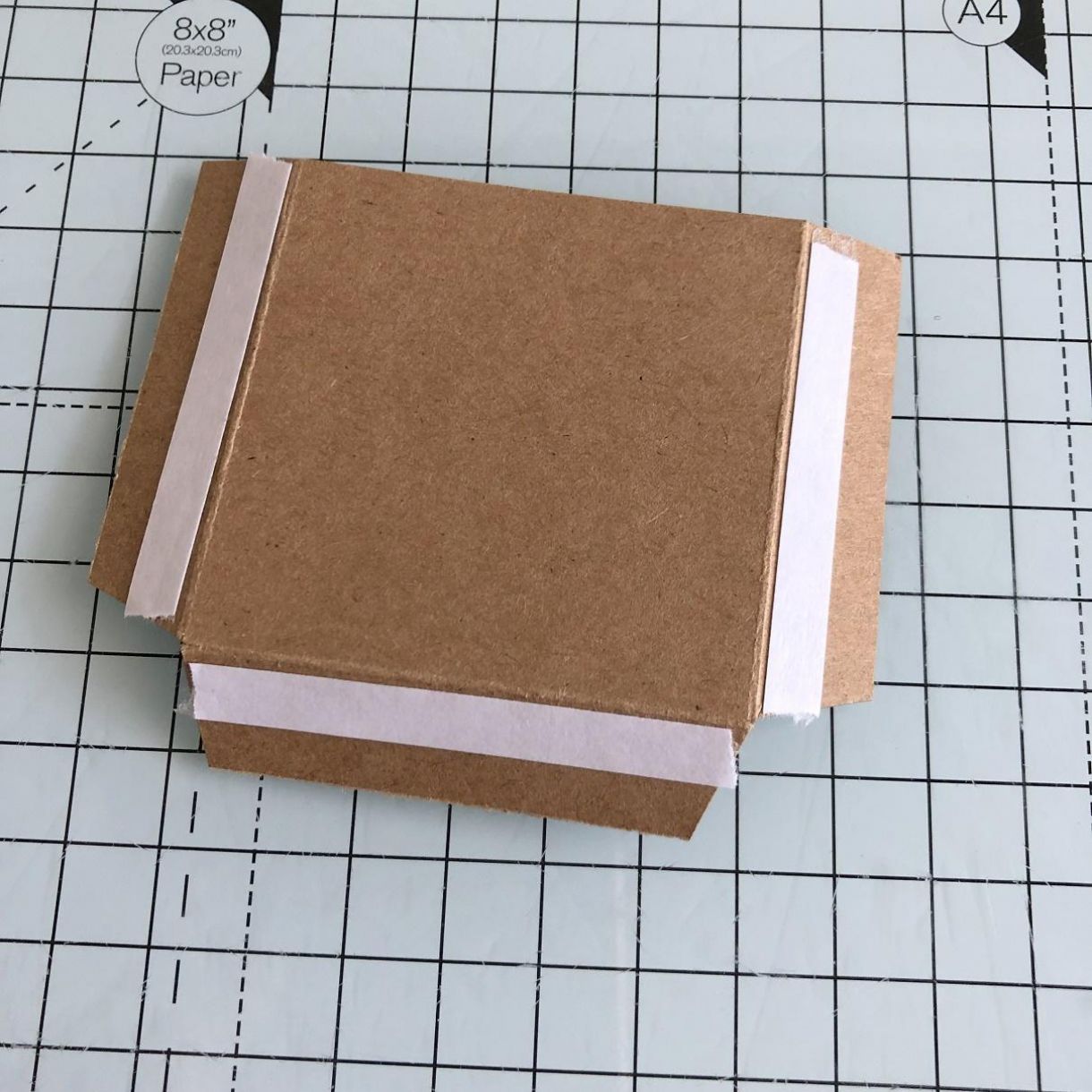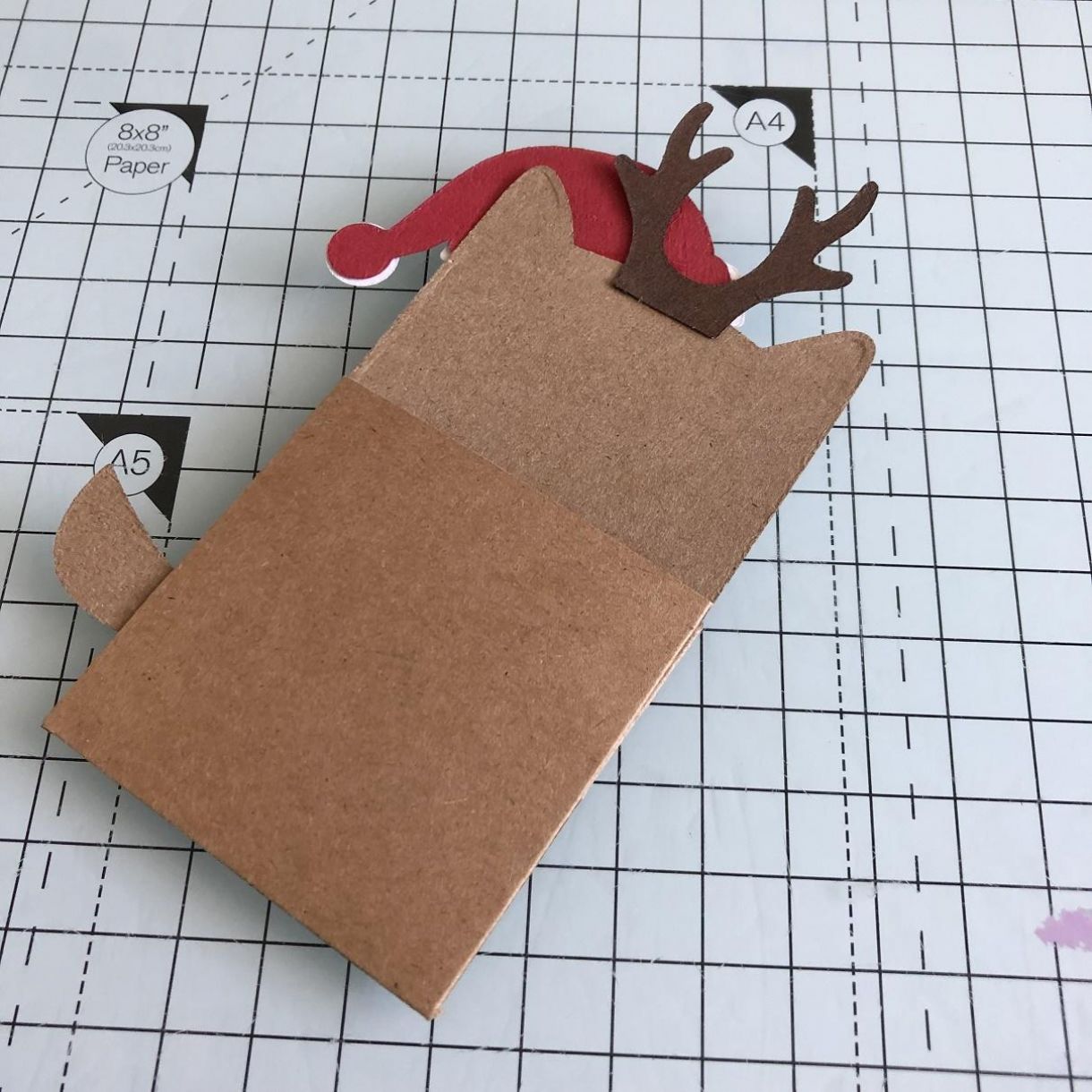 Decorate the back with a little heart, and insert the gift card. Pop it in an envelope and it's ready.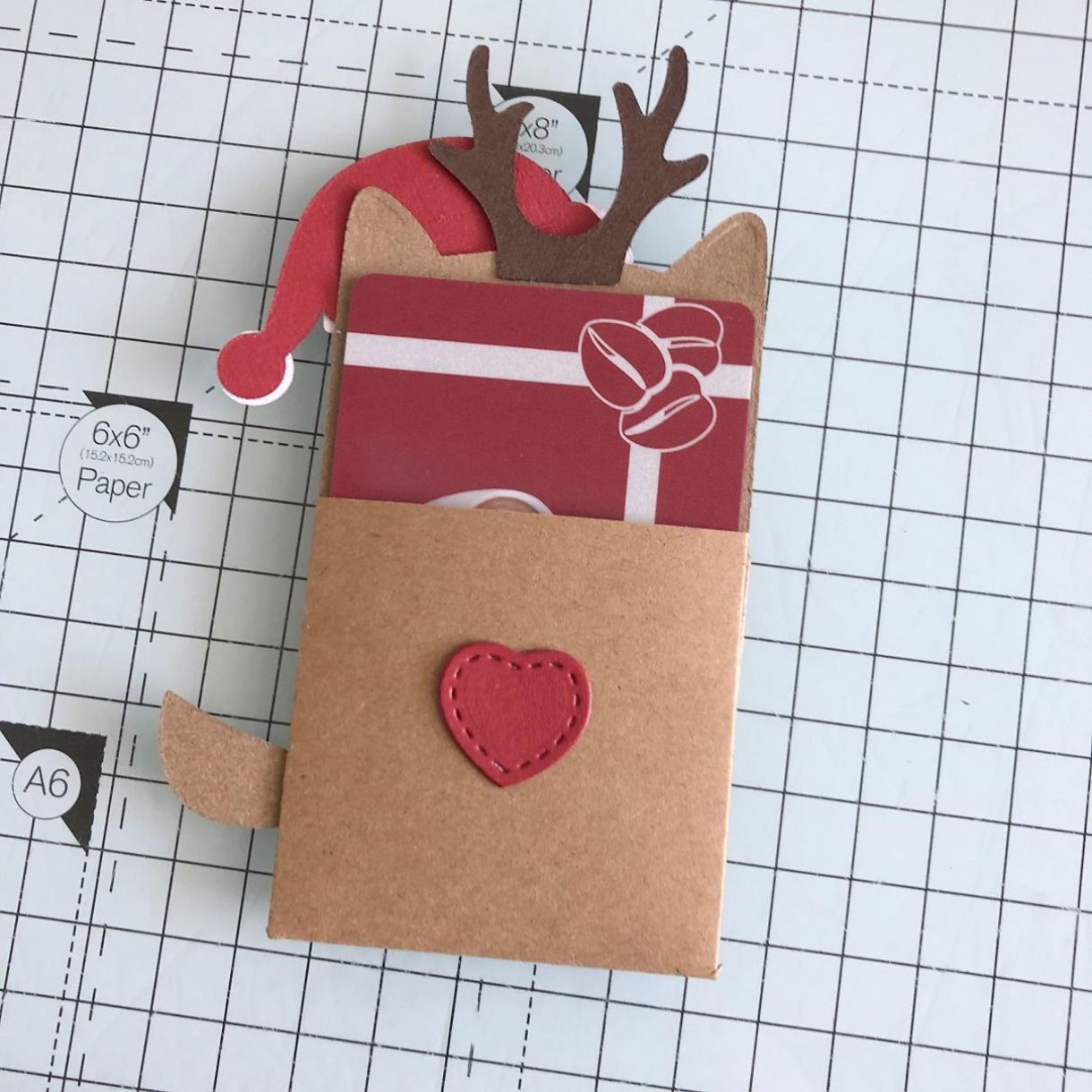 This can be adapted to suit any occasion and are great fun to give and receive.
Thanks for dropping by today, I hope you're inspired to create a little something. Please do share your creations with us over on the Papermilldirect Facebook page.