Soft and Pretty Polar Bear Christmas Card
0
Posted on 16th December 2018 by Vicki Poulton
Filed under Card Making Ideas, All Papercraft Tutorials, Seasonal Crafts, Christmas Craft Ideas
Good morning,
I am loving Paerpermilldirect's Nettuno card range and I wanted to make a soft Christmas card but also tried to keep the traditional red colour too.
For this card I used:
You will also need:
Vellum paper
Polar bear stamps
Christmas greetings
White embossing powder
Heat gun
Sequins
Copic markers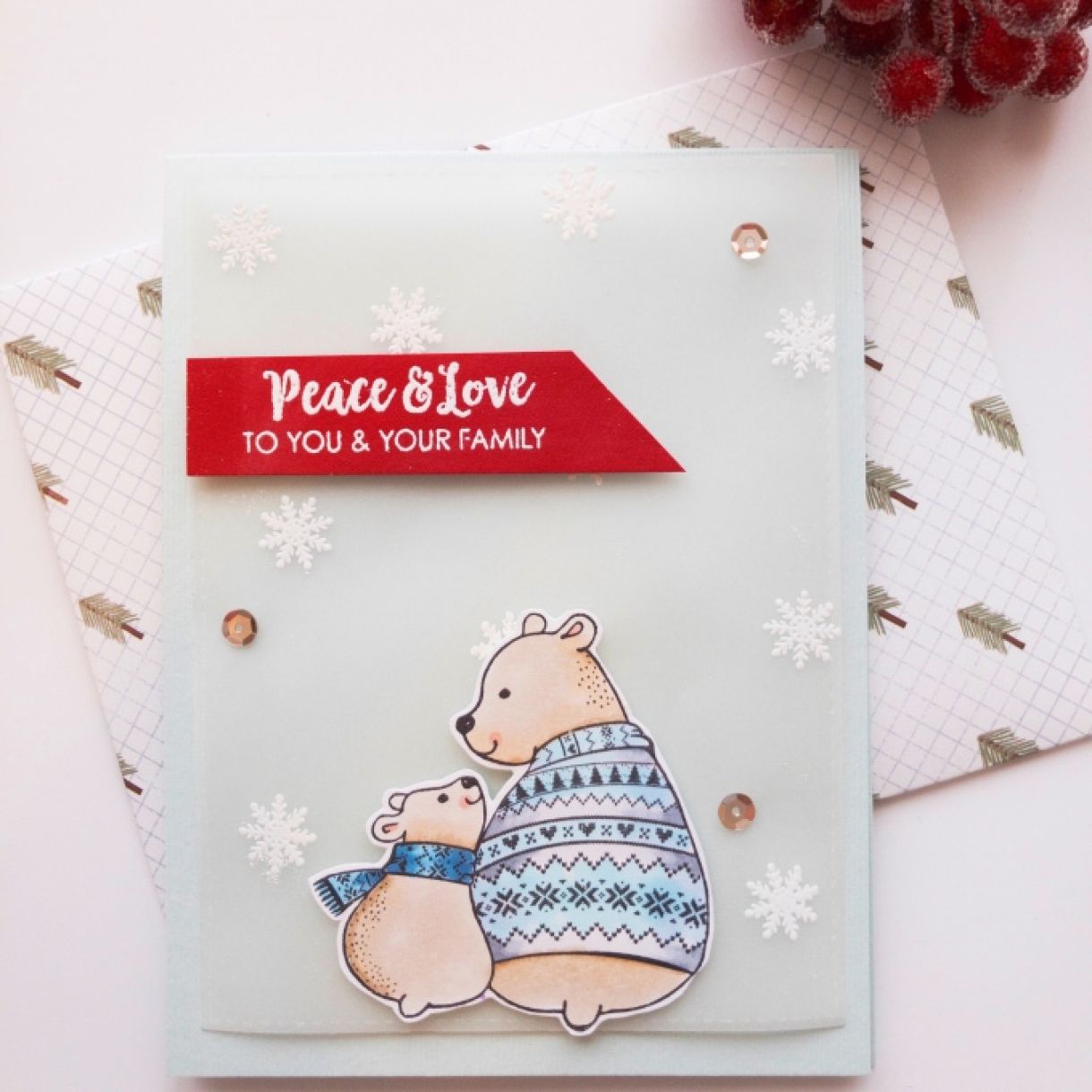 To make the card base I used a piece of Acquamirine Nettuno Linen Effect Card 280gsm and trimmed this down to make my card base.
I then stamped the polar bear images onto some White Card Super Smooth 300gsm and coloured them in.
I then got a piece of vellum and trimmed this down a bit smaller than the card base and I heat embossed some white snowflakes and made a background. I cut out the polar bears and adhered them onto the vellum piece with some Stick it! 3D Foam Tape 9mm.
I then heat embossed the Christmas sentiment onto a piece of Ruby Red Plain Card 240gsm with white embossing powder. I trimmed this down and adhered this onto the vellum with some more Stick it! 3D Foam Tape 9mm. I then turned this over and covered the pieces that had foam tape on with some more adhesive, so that the adhesive on the back wouldn't show through the vellum. I then adhered this onto my card base.
To finish off the card I added a few sequins using some Anita's PVA Tacky Glue 60ml.
I hope you enjoy making a card like this and trying some softer colours for Christmas.