How To Make A Spinner Wheel
0
Posted on 1st July 2020 by Papermill Direct
Filed under All Papercraft Tutorials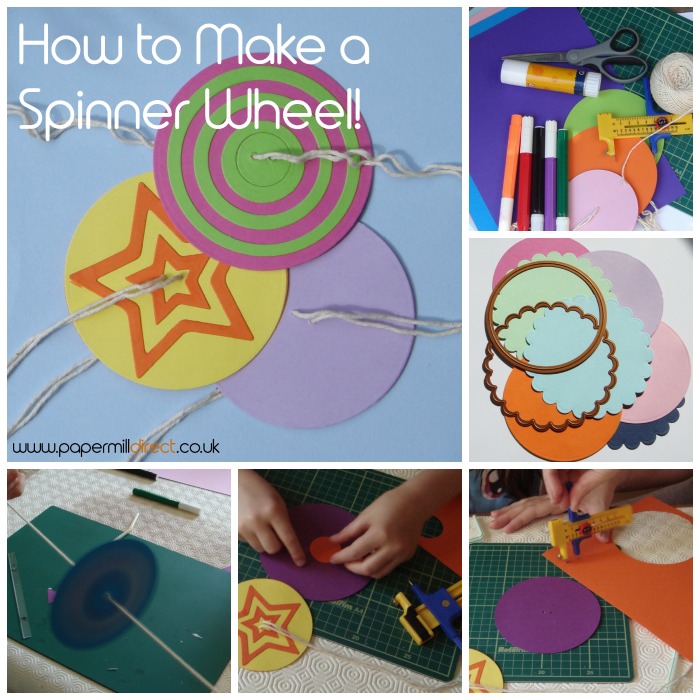 Hi, Sylvia here, with the school holidays on the horizon here is a short post with a quick make to keep the children amused - a spinner wheel or Barnham's Top. Those of you from my generation may remember these spinners which were give away in the breakfast cereals when we were children. These spinners are so quick to make, great fun to decorate and wonderful to watch as the colours merge when you spin them. As you will see I had a couple of little helpers who enjoyed making their spinners, and were delighted when they tried then and they worked. For your spinner wheel you will need: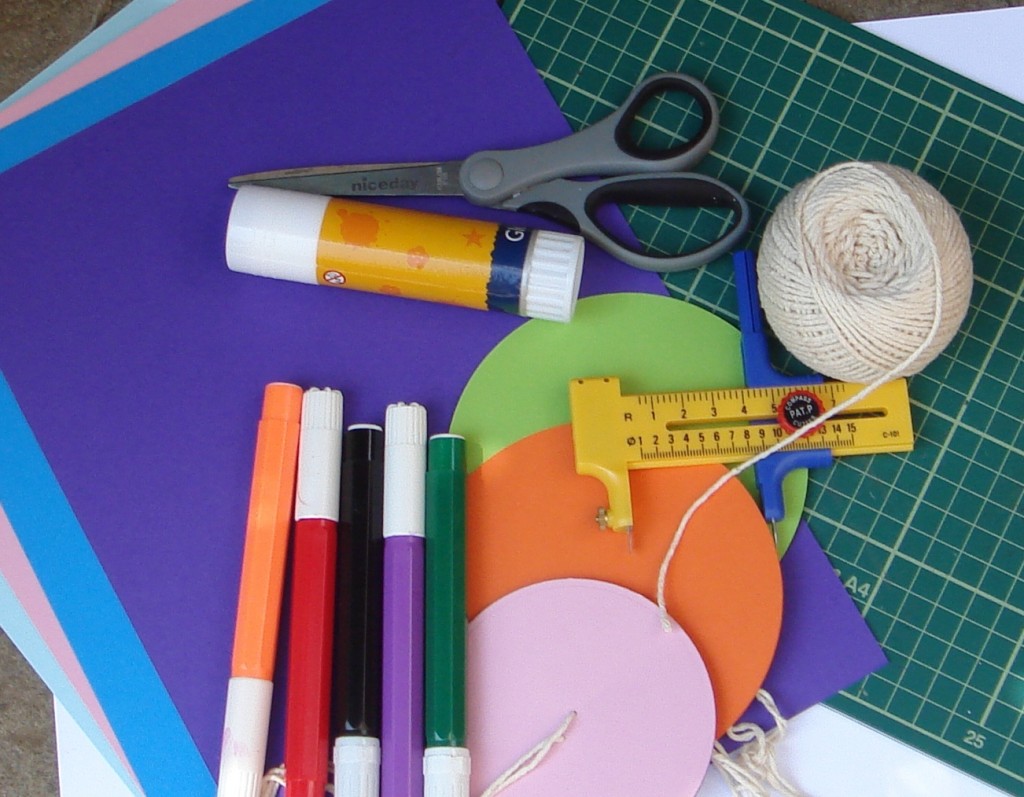 White or coloured card - we used a selection of Papermilldirect coloured card Glue A circle die, compass, or something circular to draw round and cut out with scissors Paints, crayons, pencils, die cuts - anything you chose to make your pattern A large needle or punch to make the holes A ball of string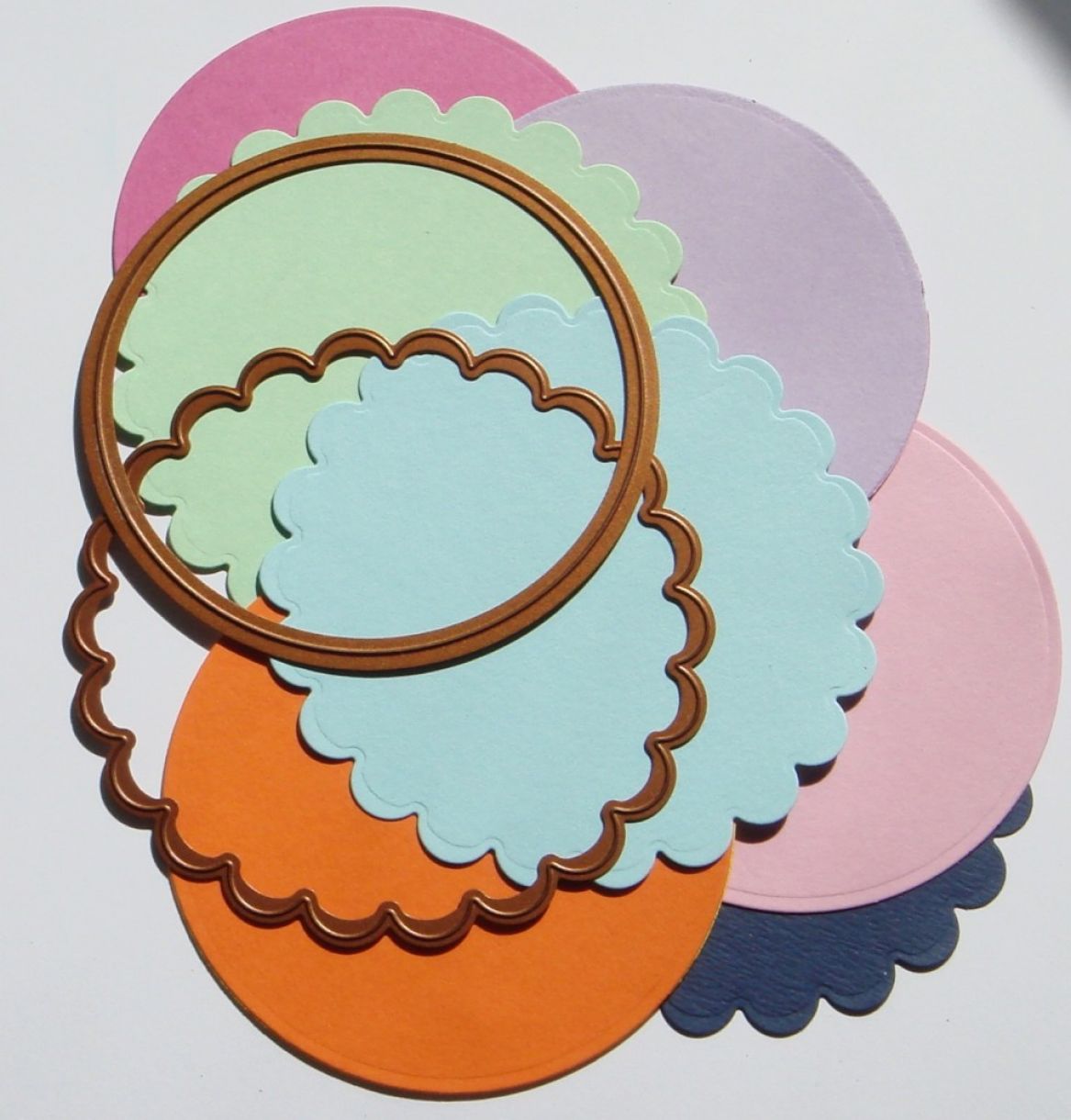 To start cut out two circles and stick them together to make a sturdy base. Make two holes 2cm apart in the centre of the circle to thread your string through. Now go to town decorating both sides of your spinner. Colouring with paint or crayons, zig zag lines looks good and black and white is very effective. Optical illusion patterns can be found on the internet (Google) for the older children who are interested in the science of the Barnham's Wheel. When the decoration is finished thread the string through the holes and knot at the end. By twisting the string and pulling gently the spinner will spin and keep spinning as you pull the string.
The children chose to use a compass to cut out their circles and they decorated them with cut out shapes in different colours.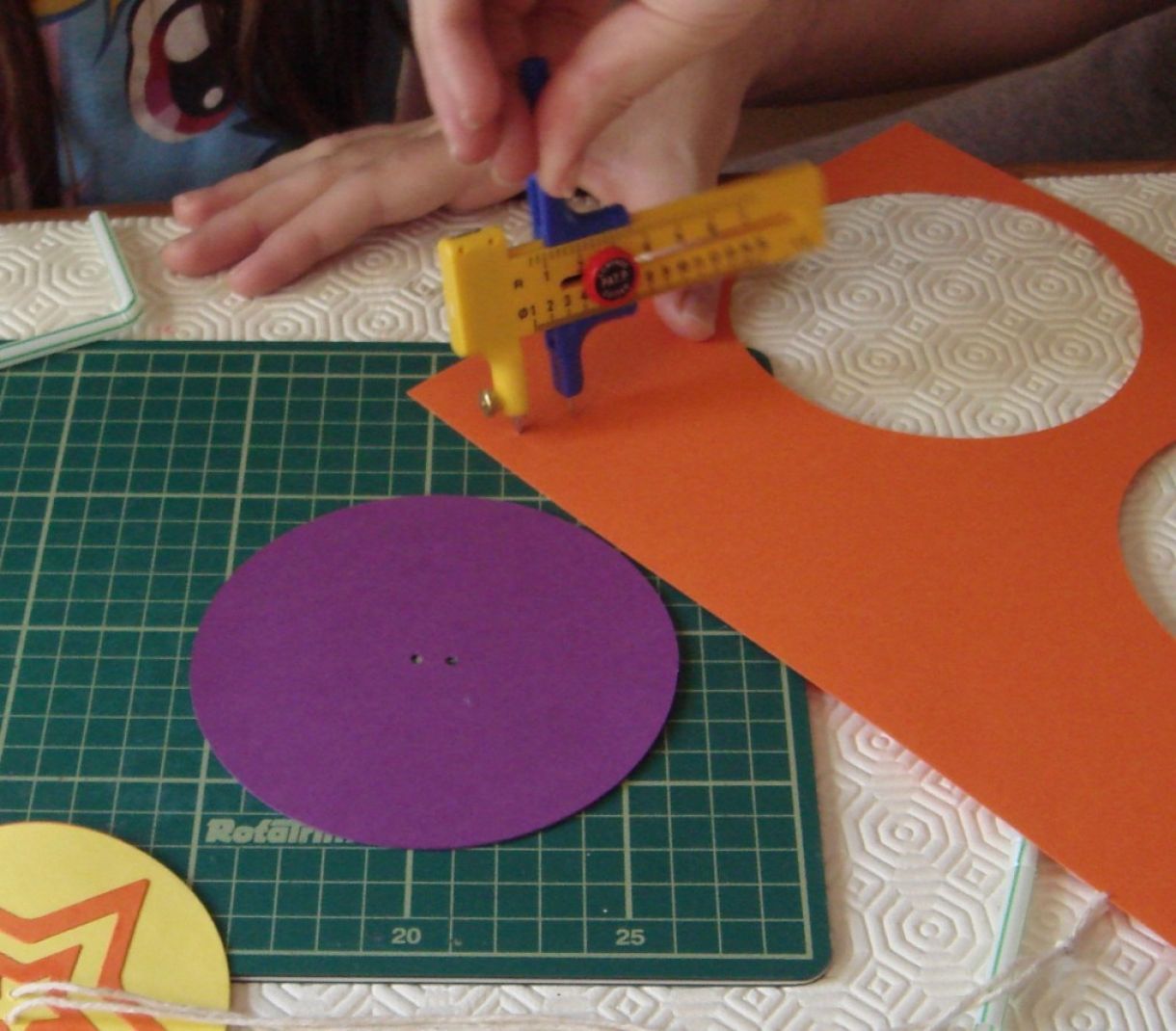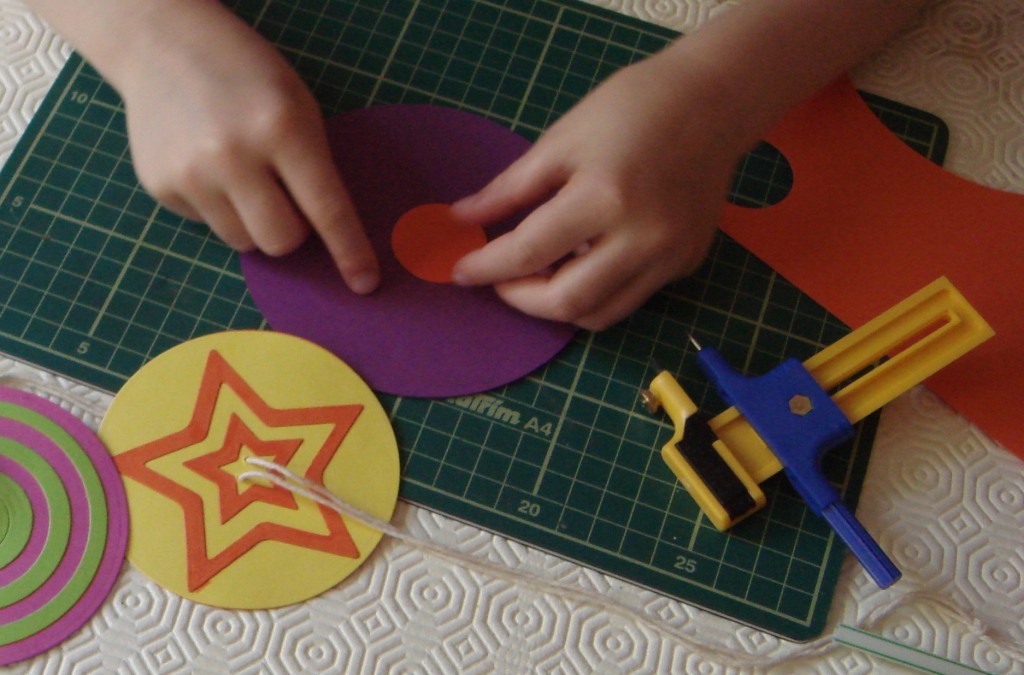 Great fun the spinner in action.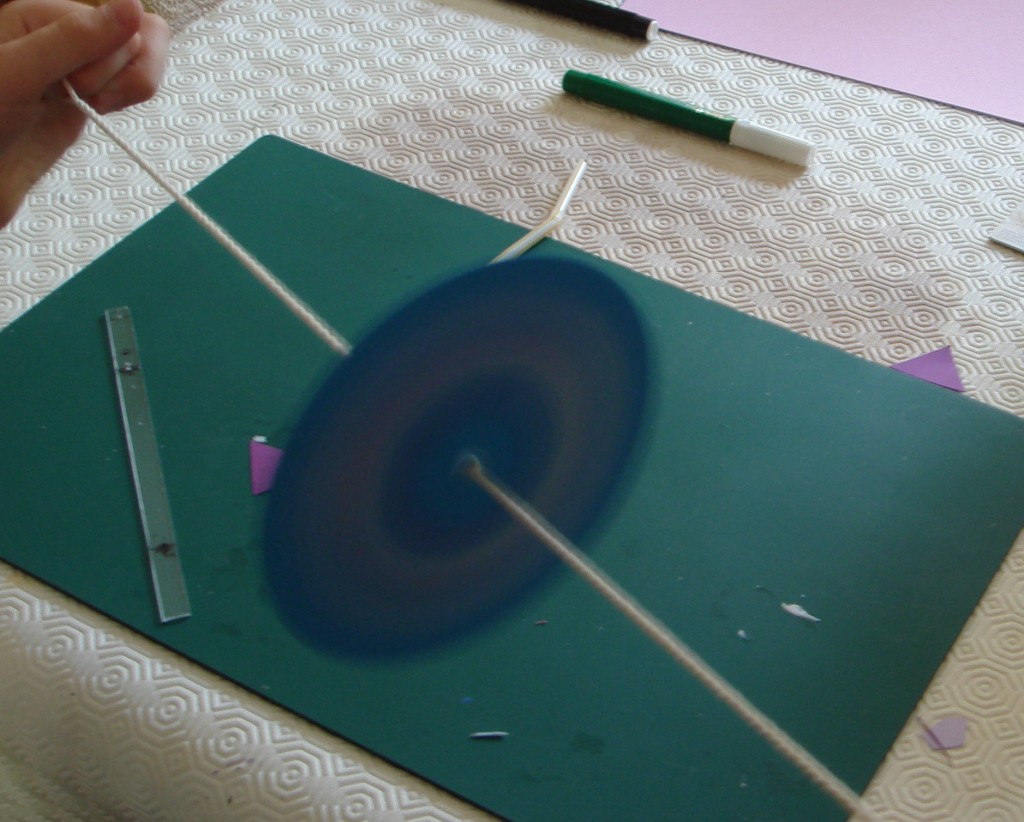 I hope you have fun with the children in the holidays and find time to get them making some spinners, I think you will enjoy it as much as they do. Check out Papermilldirect where you will find an array of coloured cardstock, ideal for crafting with the children.