How To Make A Simple Smash Book
0
Posted on 14th August 2023 by Sylvia Ames
Filed under All Papercraft Tutorials, Papercraft Disciplines And Techniques, Scrapbooking And Journalling, Design Team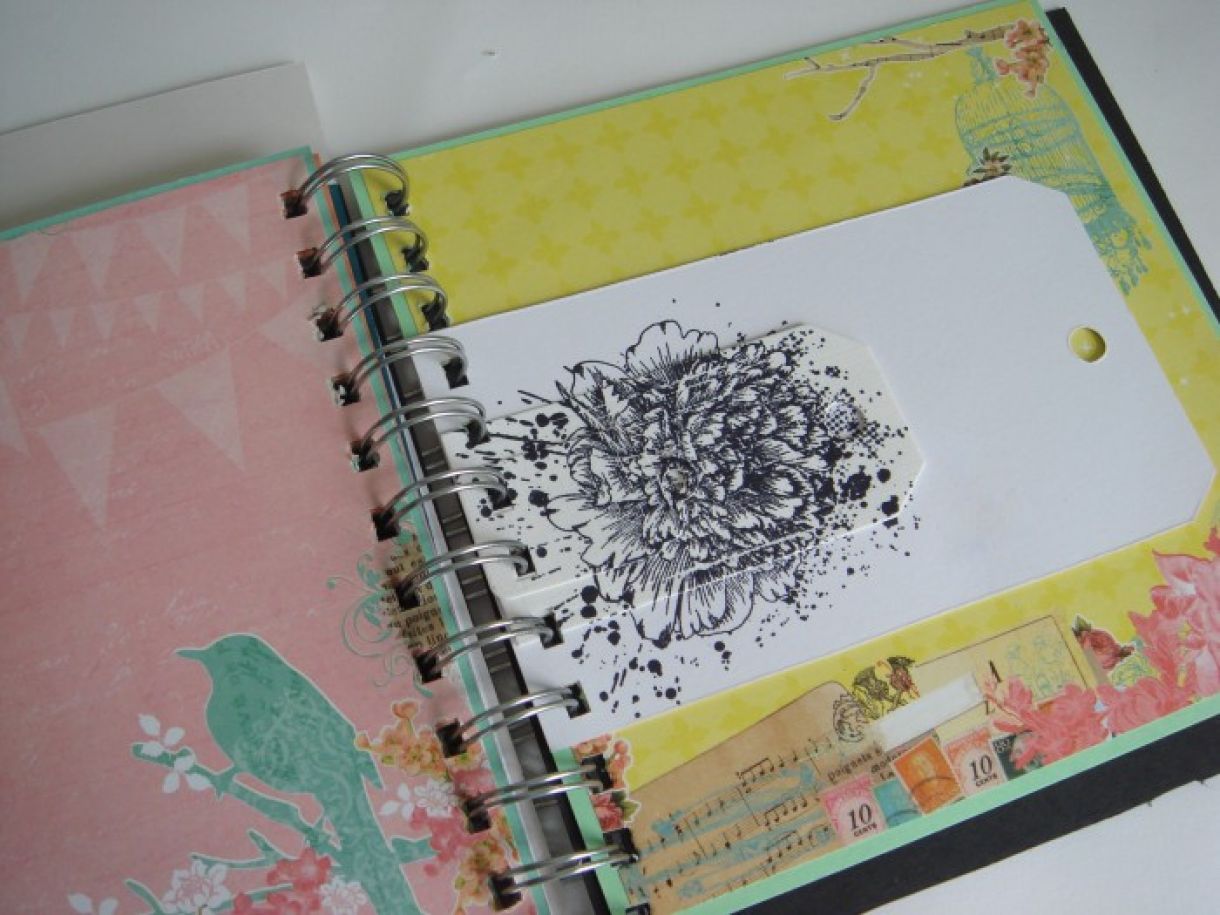 A smash book is a creative journal that lets you capture ideas by writing, drawing, painting, or pasting memorabilia and other embellishments. It combines a photo album and an art journal, where you can document anything that matters to you without worrying about neat organisation.
Smash Books vs. Scrapbooks: Unravelling the Differences
Have you ever wondered about the differences between a smash book and a scrapbook? Though they have much in common, they are not quite the same. Scrapbooking is a much more structured and organised hobby, while smash booking is all about quick, random creativity with no rules holding you back.
Picture a smash book as your go-to space for "smashing in" different bits and pieces of your life without fretting over the overall layout. On the other hand, scrapbooking demands a more systematic approach to creating cohesive page designs or themes. Both crafts allow you to express your personality and creativity, but the final products differ based on your preference for a structured scrapbook or a spontaneous smash book.
Choosing the Perfect Additions for Your Smash Book
Creating your smash book is an incredibly personal experience. Its heart and soul come from the components that carry meaning for you. However, when faced with numerous options, choosing what exactly to include may be challenging. To spark your creativity, consider the following suggestions:
Magazine Cutouts: Select impactful images, inspiring quotes, or articles that strike a chord.
Postcards and Greeting Cards: Use these to remember trips, festivities, or other significant life events.
Tickets and Receipts: Preserve memories from a cherished film, concert, or beloved café.
Photographs: Include everything from casual snaps to professional portraits for a personal touch.
Doodles and Drawings: Embrace your artistic side, even with a simple sketch!
Journal Entries: Capture your thoughts, aspirations, accomplishments, or special moments.
Ultimately, it's up to you to decide what graces the pages of your smash book. Its contents should echo your individuality and experiences. Let your smash book become a welcoming space to explore, experiment and, most importantly, tell your own distinct story.
Make your Scrapbook With the Help of Sylvia
Hi, Sylvia here with a tutorial for making a simple ring-bound smash book.
Although I know we have mentioned it above, a smash book is a mixture of scrapbooking, memory keeping and journaling. It's not as precise as scrapbooking and is a place to add memorabilia, postcards, tickets, photos and journaling as randomly as you like. I used Papermill Direct's special offer 500gsm black card for the book covers and lots of different coloured card and patterned papers for my inserts.
As a child, I remember receiving a Victorian-style scrapbook with stickers and other items to add to it. It was fun sticking things into the scrapbook and adding details about them throughout the year. A smash book reminds me of this old-fashioned type of scrapbooking; it's something you can fill with interesting things you pick up, and ideas you have, write about places you have been and things you have seen, or use it to try out crafty techniques, stamps, doodling and colouring.
Materials I used:
Papermill Direct special offer 500gsm card and various coloured card
Patterned papers from 6" x 6" pads
Envelopes and journaling cards
Bind It All machine and binding wires or a hole punch and jump rings
Sizzix tags dies
Pencil, ruler, scissors and glue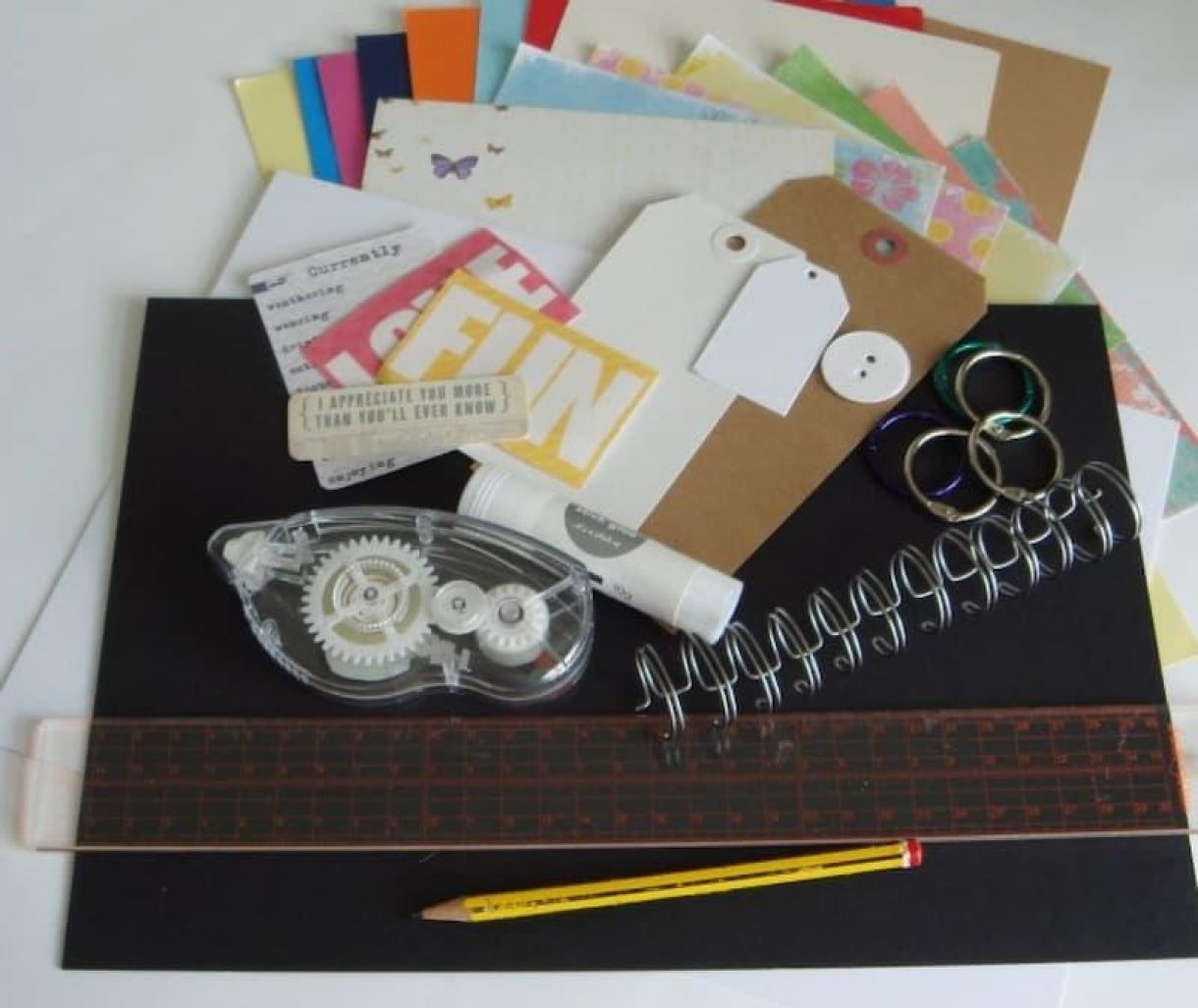 Cut two covers in the extra thick card 16cm x16cm. I used a guillotine to cut the 500gsm card, but you can use a ruler and craft knife.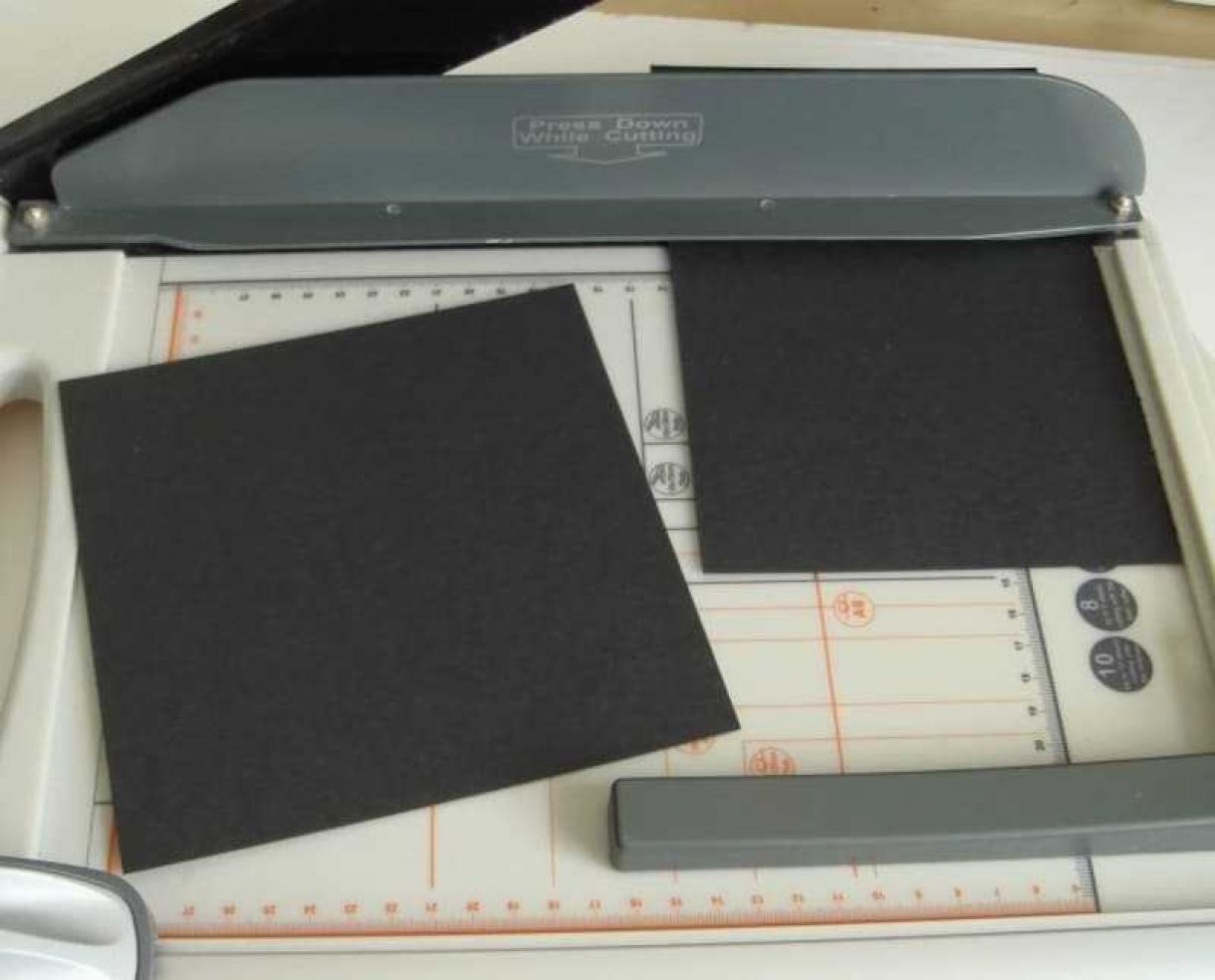 Pick a selection of patterned papers and coloured card to co-ordinate and cut them to 15cm x 15cm. Stick the patterned papers back to back to strengthen or stick to the coloured card. Make as many pages as you need for the book and cut a selection of tags, or use bought tags to add interesting areas to decorate or journal on within the book.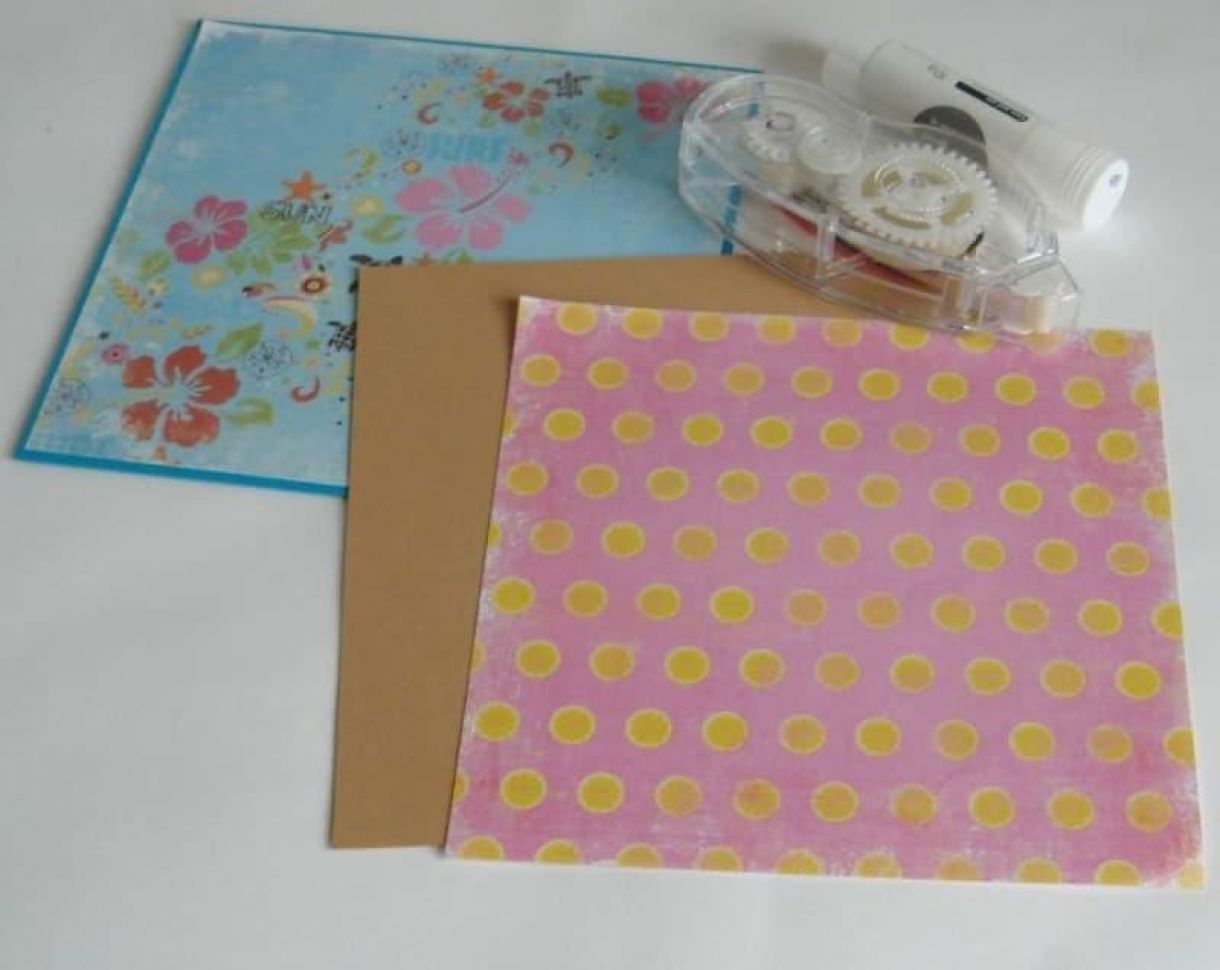 Make a removable bookmark to move from page to page when working in the book. Cut a strip of card and decorate it with stamps, stickers or papers, leaving 3cm of card at the top punch holes down to the bottom of the tag. To make it removable, snip the card into the punched holes, as in the picture below. This will enable the tag to be moved from page to page by gently pulling it off the binding wires and pushing it back onto them on another page.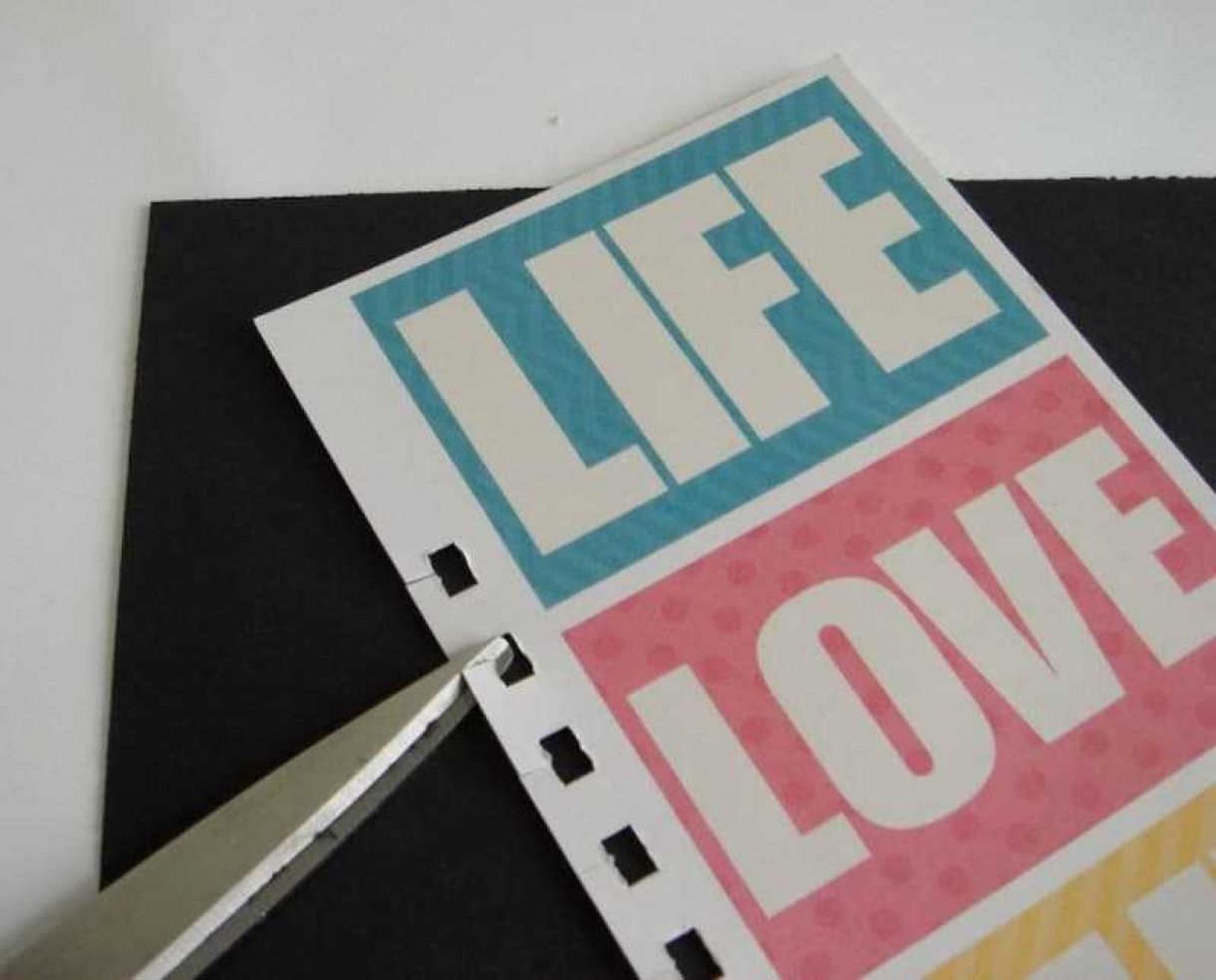 Punch the covers and book pages and organise them into the order you want the book to run. At this stage, you can stamp some images and quotes and add stickers, journaling cards, and die cuts to your pages and tags. You can also add pockets and envelopes for holding interesting items for smashing into the book later.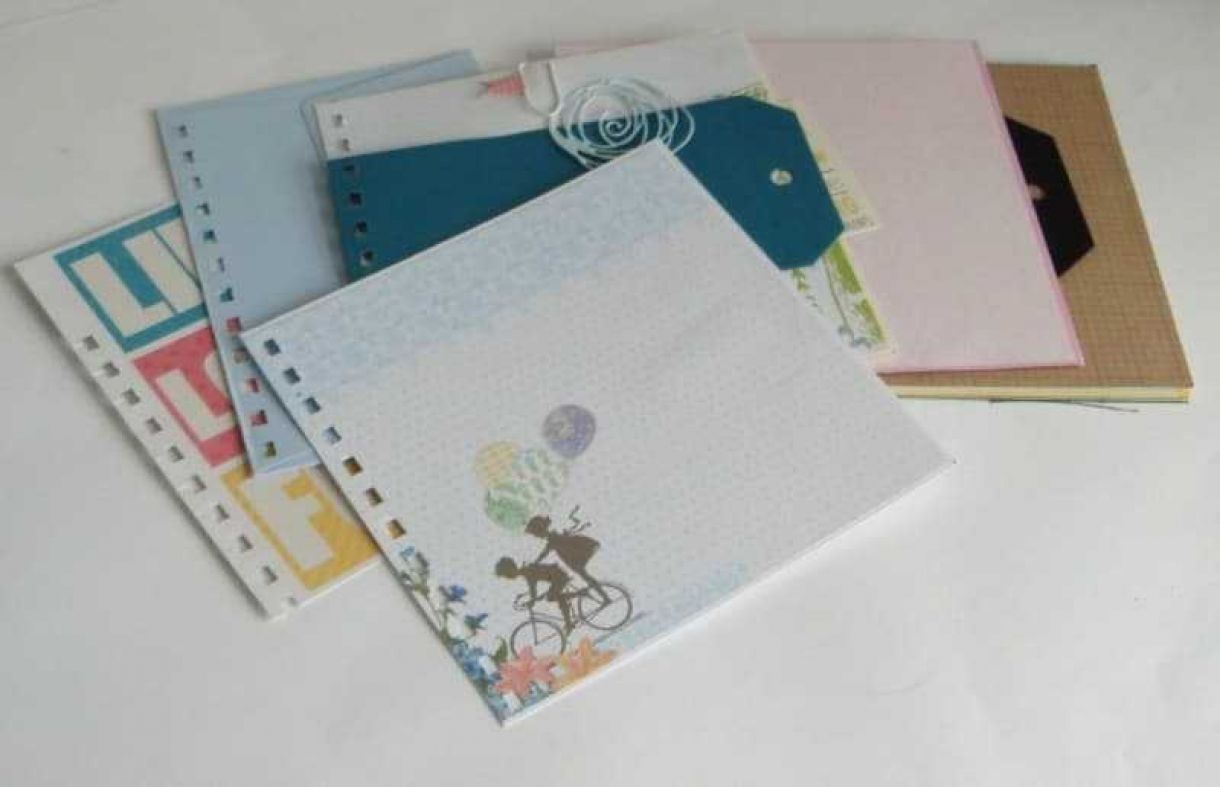 Double-check the order of the pages and decorate the front cover to reflect the theme for the book, holidays, wedding planning, life etc. Bind the book with a wire. If you do not have a binding machine, punch holes at regular intervals and fasten them together with jump rings. Using jump rings enables you to add or remove pages if you wish.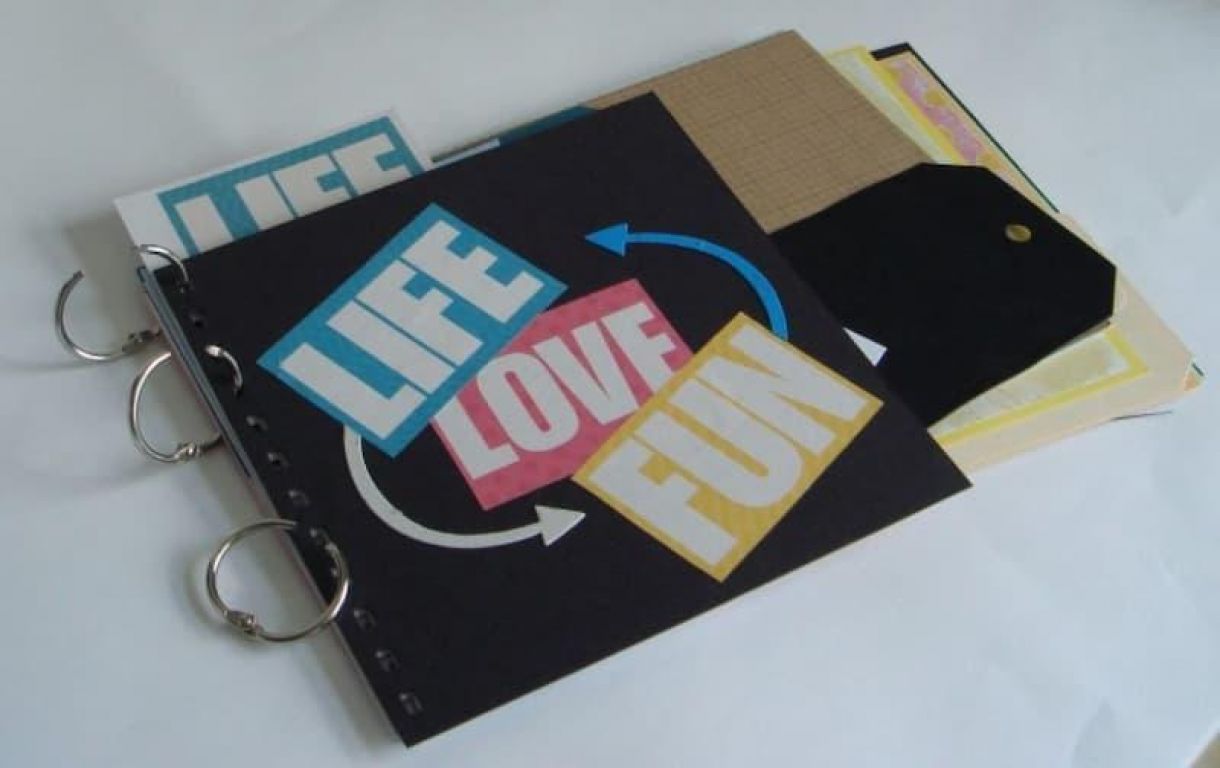 Below is a picture of the simple version of a smash book, which I fastened with a piece of elastic with a card button attached, a notebook to carry, and a larger bound smash book. I used the 500gsm card for making the bound smash book, too; it's an ideal weight for making a firm cover and strong spine. The hinge which holds the wires inside was made with a 300gsm smooth white card. You can find tutorials for the bound smash book online to see how they're made.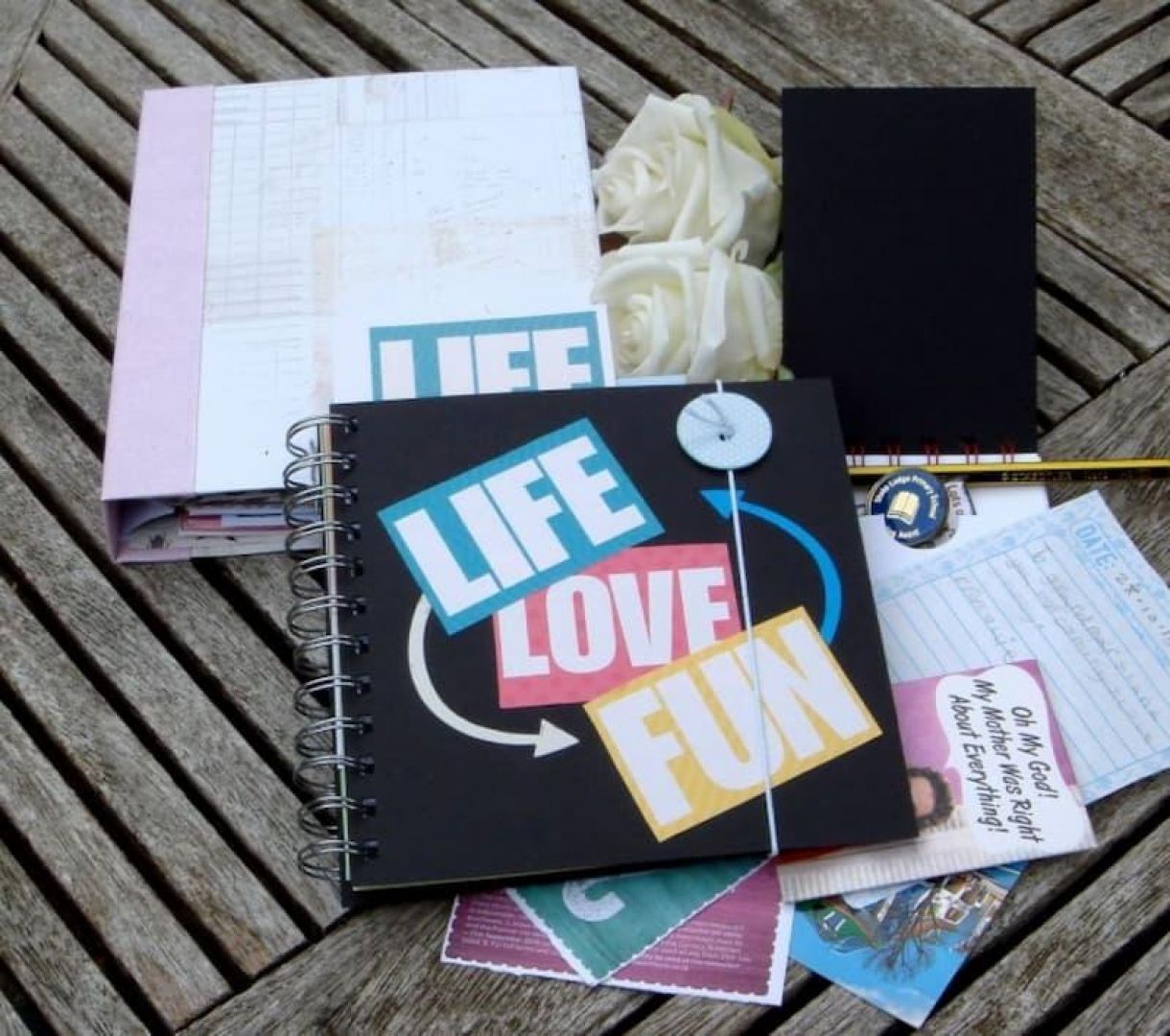 I am going to have fun with my smash books, starting with the bound version and bringing my simple book into play at the beginning of next year. Maybe to document my New Year's resolutions and detail whether I keep them or not!