Happy International Women's Day
0
Posted on 8th March 2021 by Alison Pendlebury-Brown
Filed under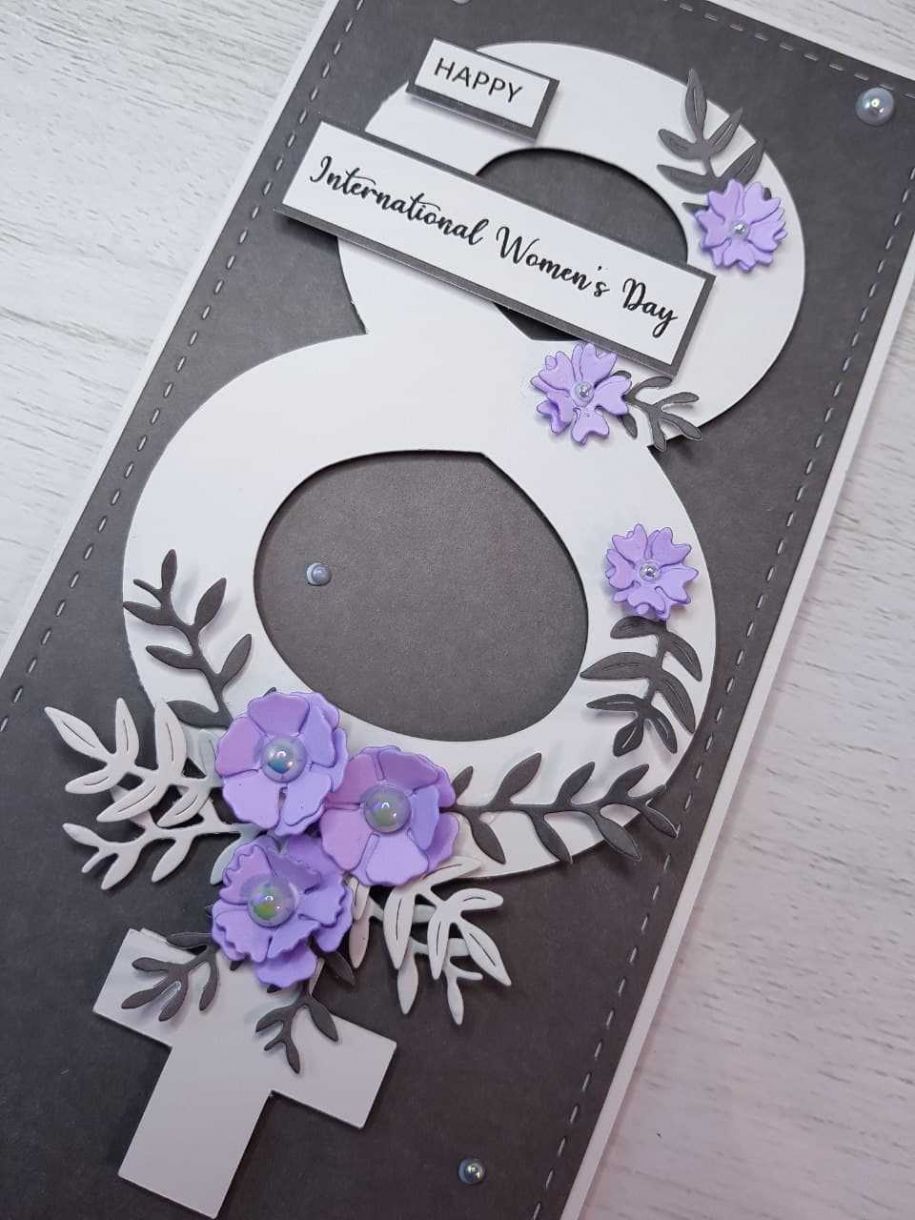 Happy International Women's Day to all of the fabulous and inspirational women out there. Using grey and lilac (a shade of purple which is the colour of dignity, self-respect and loyalty) to create this card you will need:-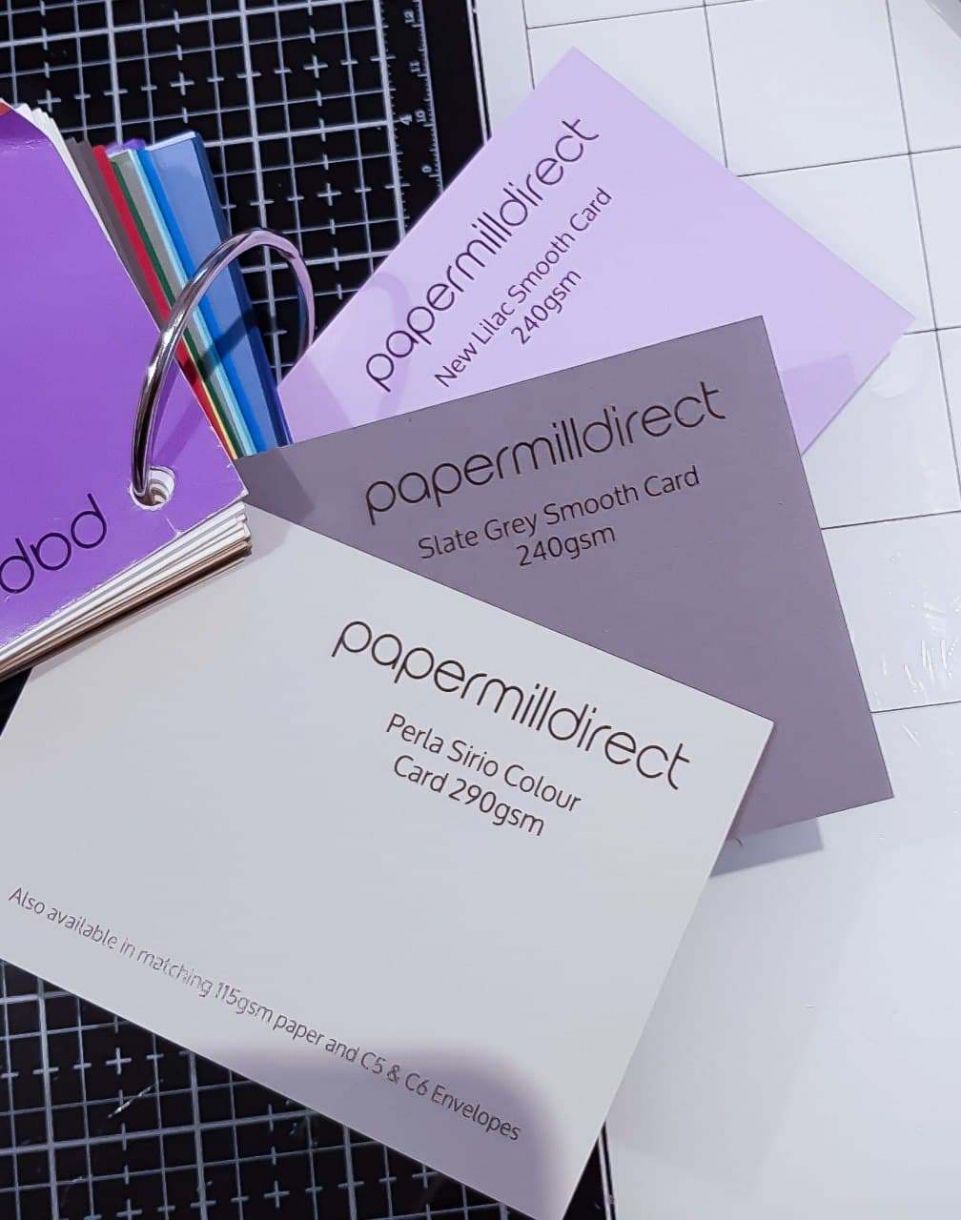 You will also need:
to create a template for a number 8, with an upside-down cross attached to the bottom. The symbol of the Roman goddess, Venus, is also commonly used to represent the female gender symbol. The '8' represents 8 March, which is when the day is celebrated. (I used my Cricut machine to create the symbol and cut it out to fill a slimline, UK DL sized card base.)
Flower and leaf die set.
A sentiment - I created and printed the sentiment used on this card.
Grey flat-backed pearls.
Foam moulding mat and flower-shaping ball tool.
Instructions:
1. Cut 1 A4 sheet of light grey card to measure 21cm x 20cm.
2. Score and fold across the shorter side, creating a card base measuring 21cm x 10cm.
3. Cut a mat in the dark grey card 20.5cm x 9.5cm. I used the largest die from the Creative Craft Products' DL stitched straight-edged die set.
4. Cut out a figure 8 with the female gender symbol (see image below). I created the template and cut using my Cricut machine.
5. Cut out several small flowers in the lilac card, and the leaves in light grey and dark grey card.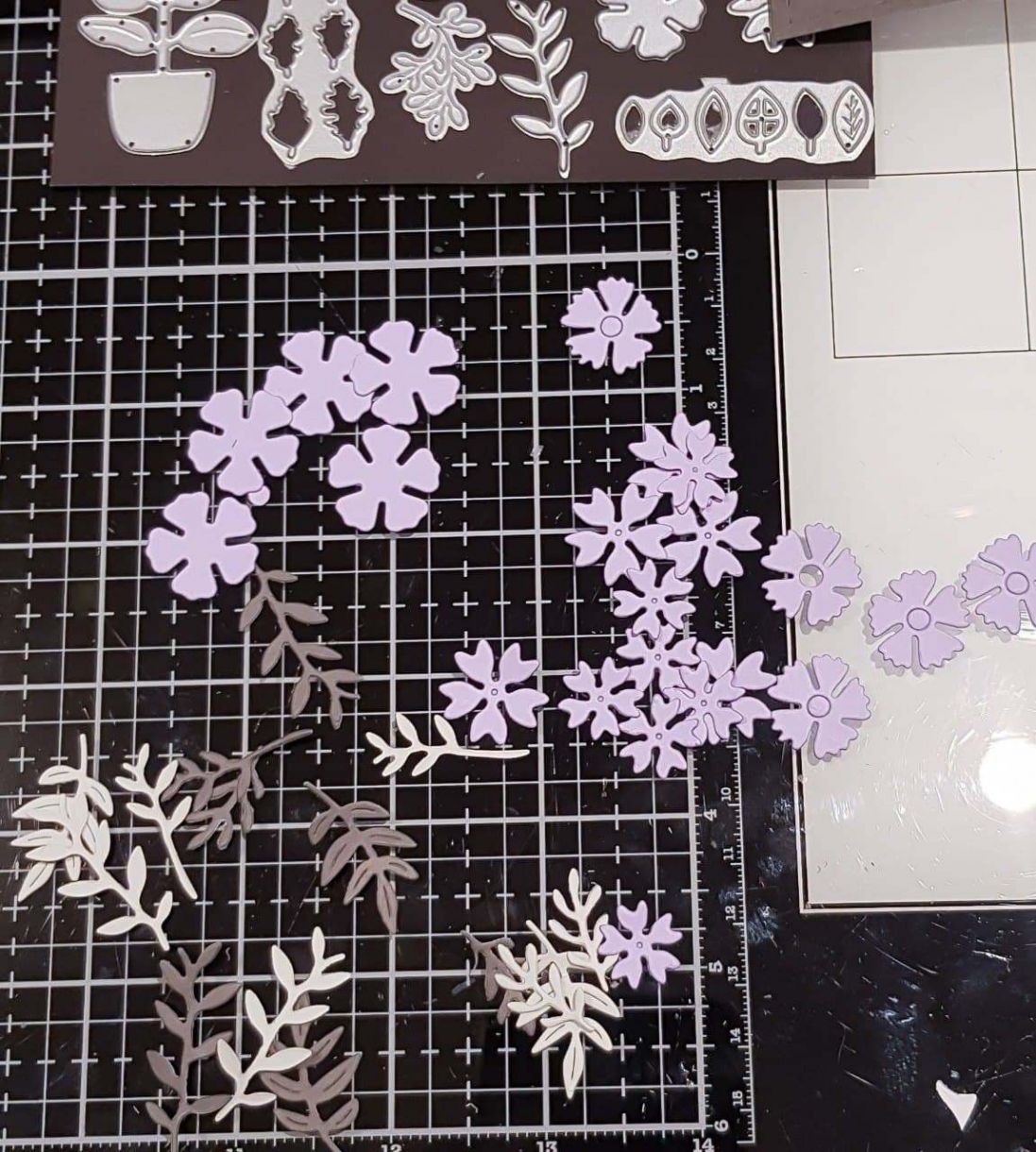 6. Shape the flowers using the moulding mat and ball flower shaper.
7. Glue 2 of each matching flowers together to create a 3D look.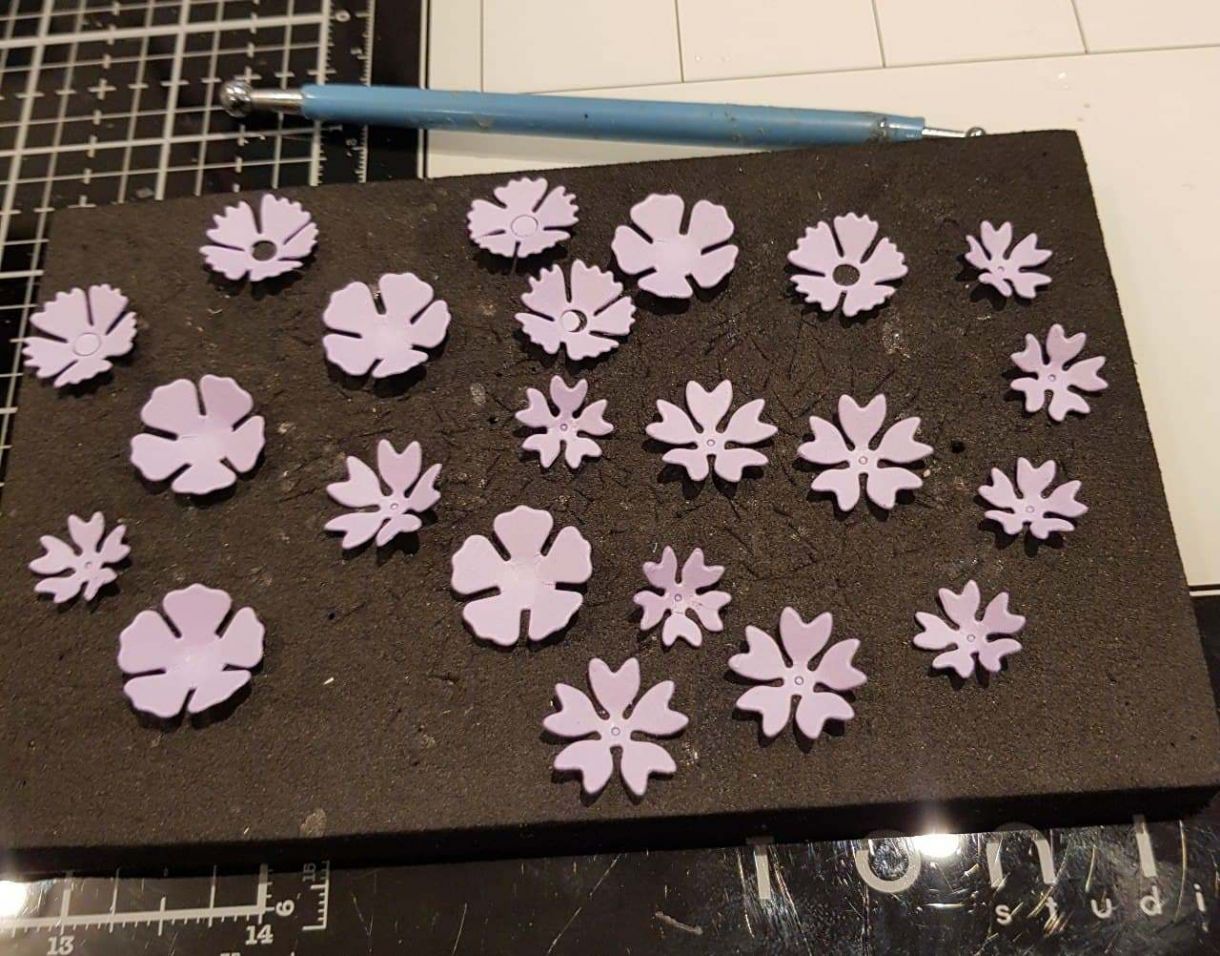 8. Glue the dark grey mat to the light grey card base using liquid glue.
9. Centre the number 8 cut-out to the card base using 3D foam tape.
10. Arrange and glue the flowers to the number 8 with liquid glue.
11. Type and print out the HAPPY and International Women's Day sentiments on the light grey card. Create slim sentiment strips.
12. Mount the sentiments on dark grey cardstock.
13. Attach the sentiments to the number 8, on the card base.
14. Finally, add some flat-backed pearls to the centre of the flowers and dot them around the card for extra interest.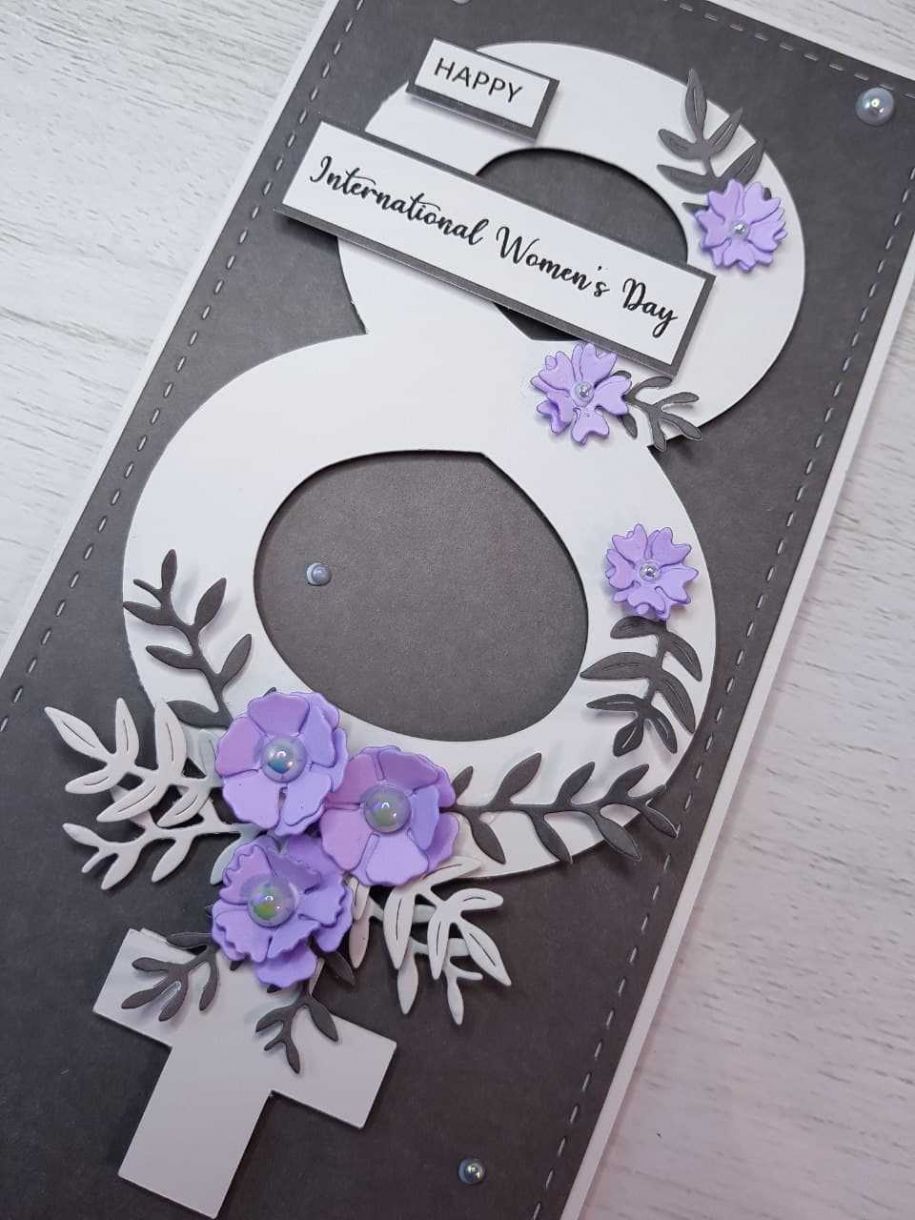 That's the card finished. I hope you found inspiration from this tutorial and create a card to celebrate a wonderful, inspirational woman in your life.
Happy Women's Day to you all.
Take care and stay safe.
Ali x