Valentine's Hamster Card
0
Posted on 25th February 2021 by Sarah Harrison
Filed under Seasonal Crafts, Valentines Day Crafts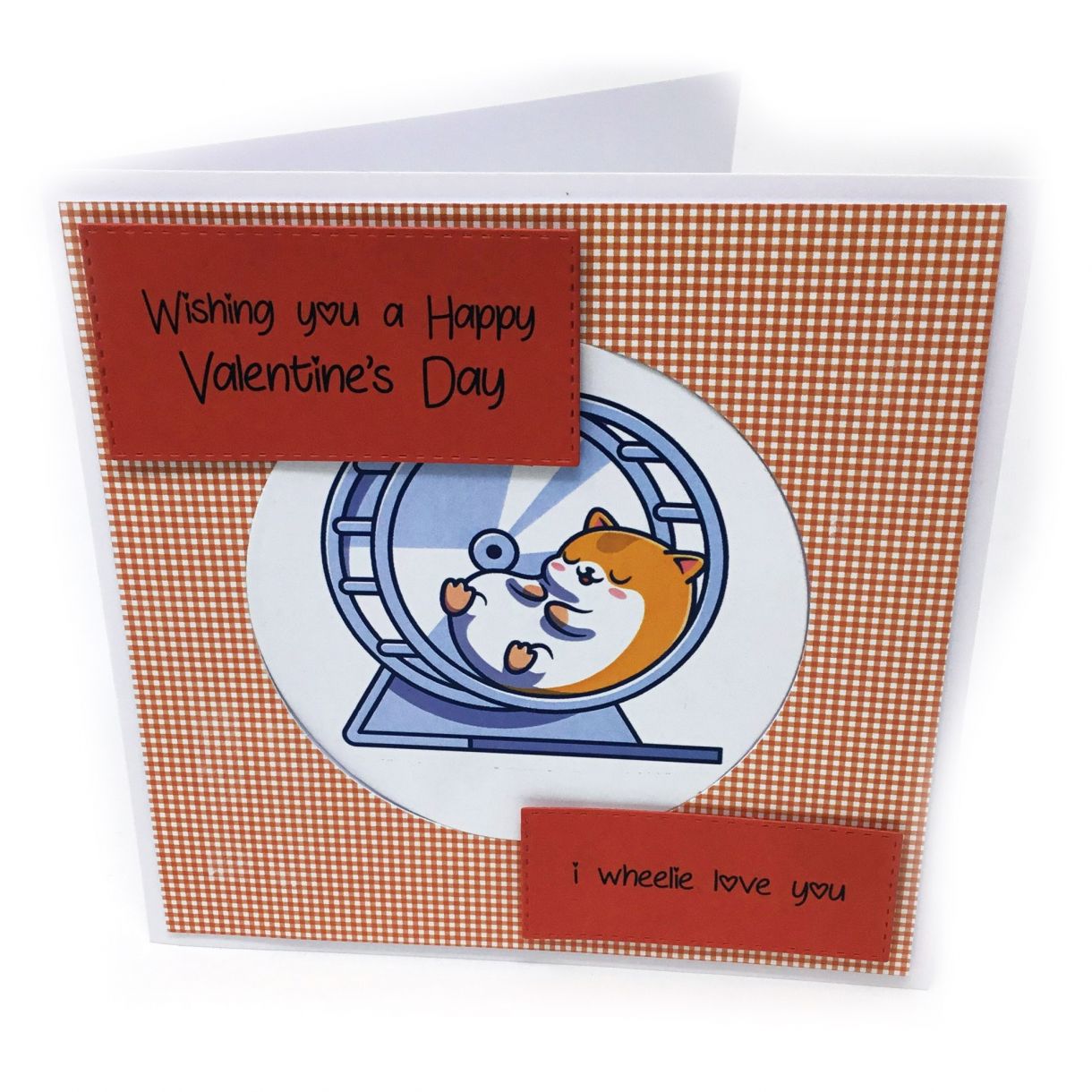 To create these cute hamster cards you will need:

You will also need:
Large Circle die
Rectangle stitched dies
Printer
To make the square card blank, I folded a sheet A4 super smooth 300gsm in half to make an A5 card blank, which would measure 210 x 148mm then I trimmed the longer edge from 210mm to 148mm.

Next, I trimmed a small square of red gingham card 300gsm to 138mm x 138mm. Once placed on the card this would give me a white border of 5mm.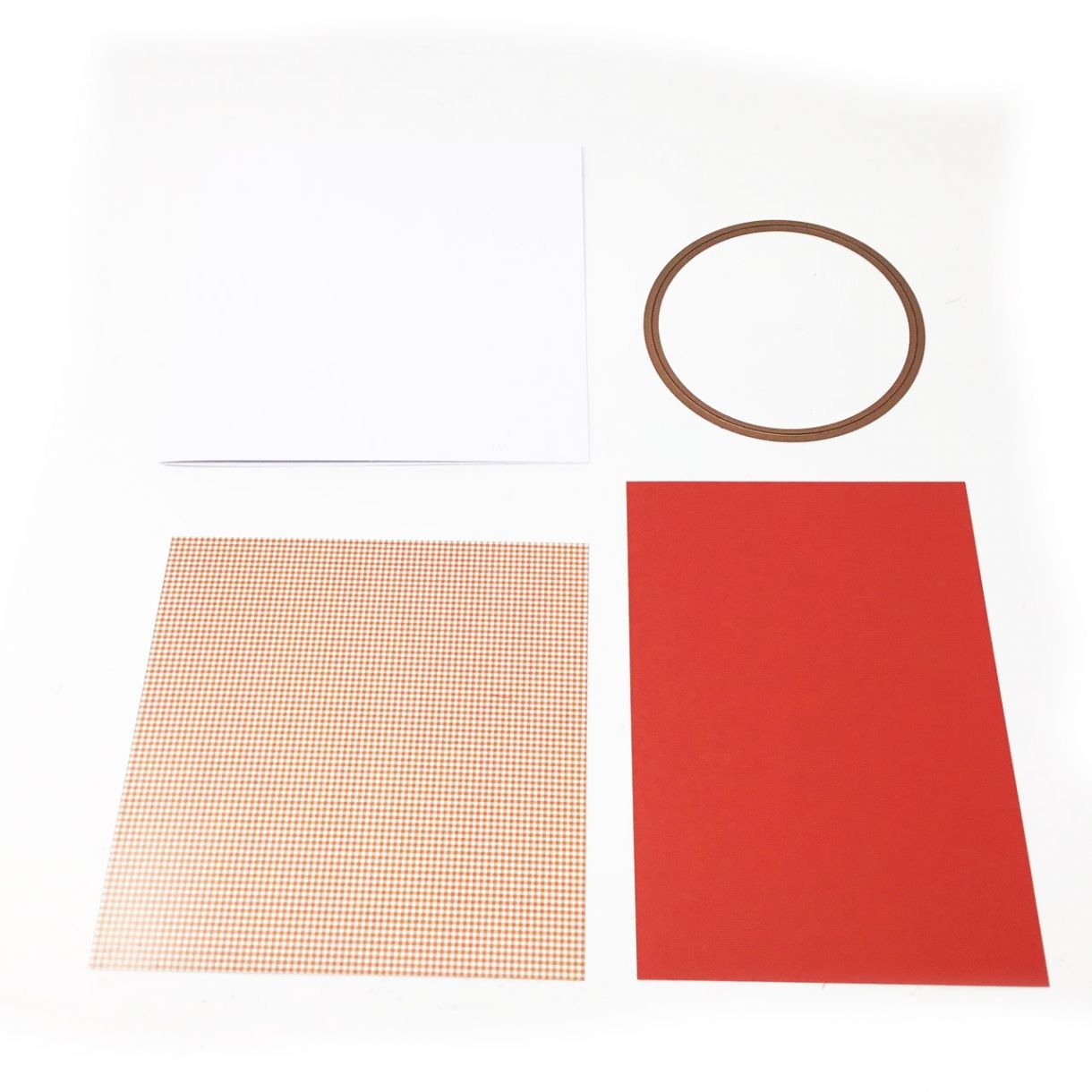 Next, I used a circle cutting die, to cut a round aperture in the red gingham square.
I printed the colour image, onto a sheet of White Card Super Smooth 300gsm then die cut it out with the same circle cutting die.
Then I printed my greetings onto a sheet of Post Box Red 240gsm which matches the colour of the red gingham card really well. I also cut these out with some stitched rectangle cutting dies.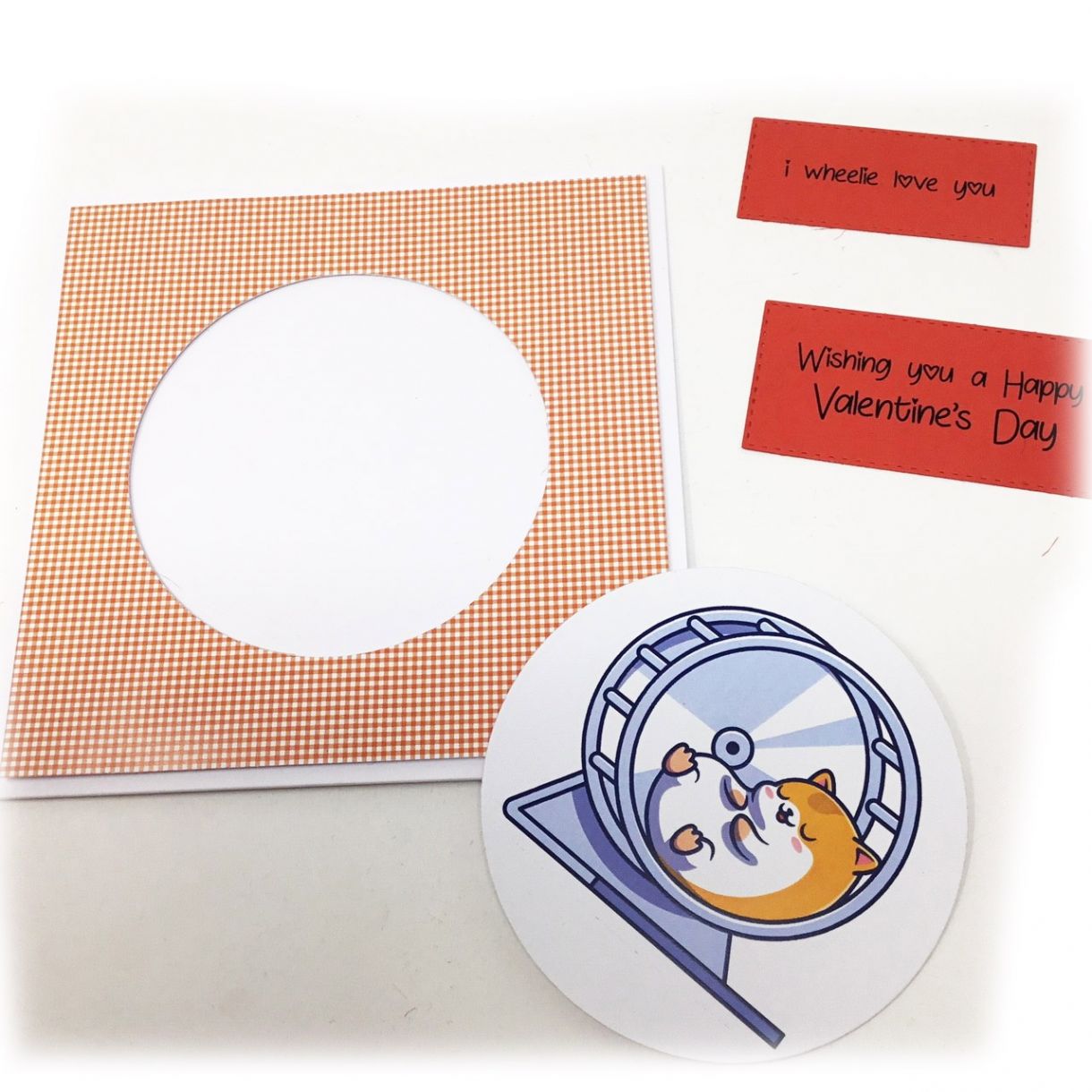 Finally, I layered up and stuck my card together with Stick It! 3D Foam Tape 9mm. This tape is ideal for card making and scrapbooking to create a 3-dimensional effect.