Happy Happy Birthday
0
Posted on 2nd May 2023 by Danielle Bigland
Filed under Card Making Ideas, Projects And Cards By Type, Celebration Cards, Cards For Men, Design Team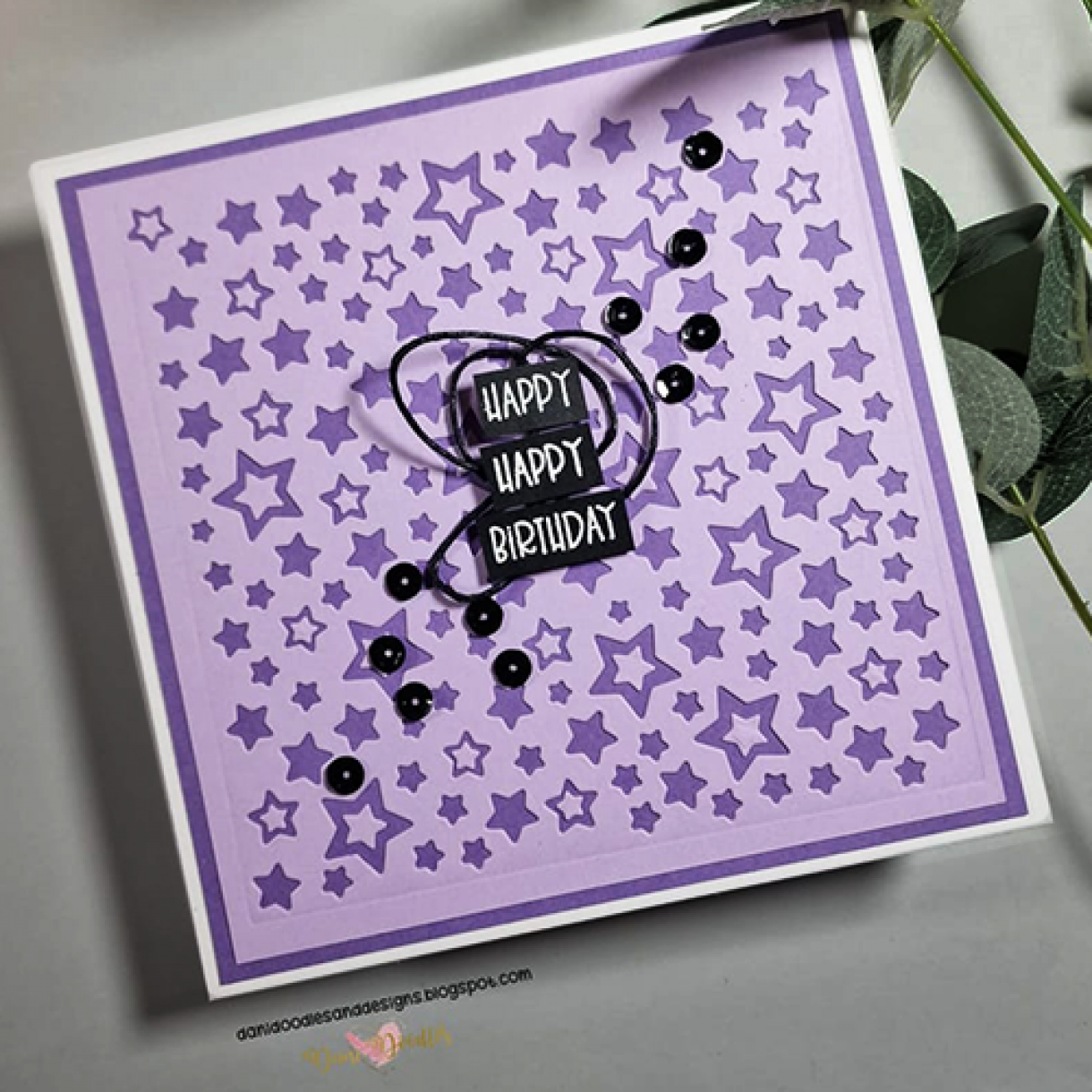 Hello crafter's! Are we all well?
So, who struggles with male cards? They are a struggle. I tend to avoid 'cutesy' cards and opt for lots of shapes, such as stars. I've had this star cover plate die for a while and was happy to finally put it to use! I also did my first square card in forever!
The first thing to do was cut the cover plate from the ' New Lilac Smooth 240gsm' card. This is to be mounted onto the 'Violet Plain 290gsm' card so was cut to approx 3-4mm larger round each edge than the star panel. I then adhered the star panel to the Violet card using wet adhesive.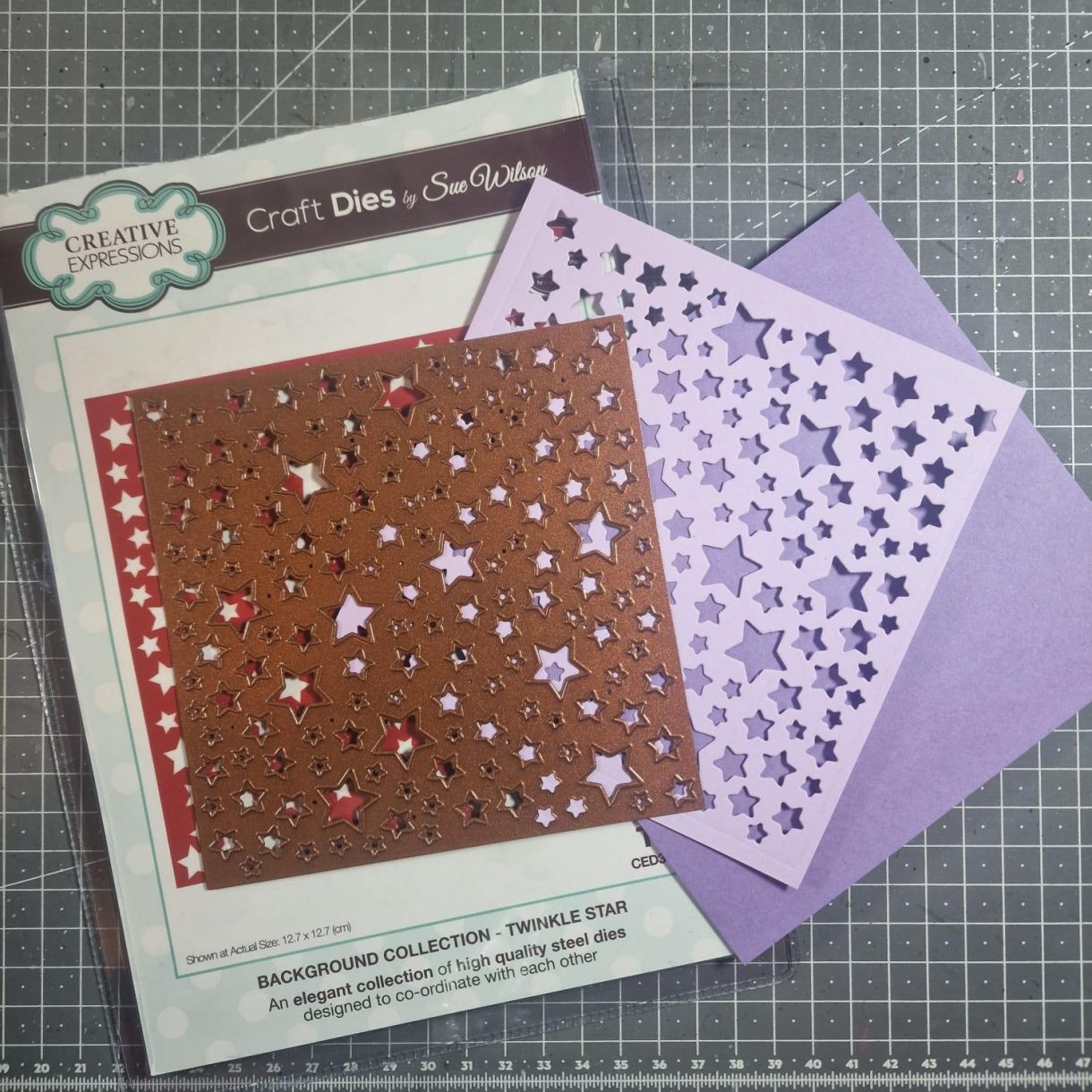 TOP TIP: despite technically both these panels being square, they wasn't exact. (I'm terrible to measuring by eye!) Therefore, if I lost my way a little, I would have risked the measurements around each edge being unequal once stuck down. To avoid this, I placed them correctly and marked 'T' for 'Top' on the reverse to guide me when applying glue.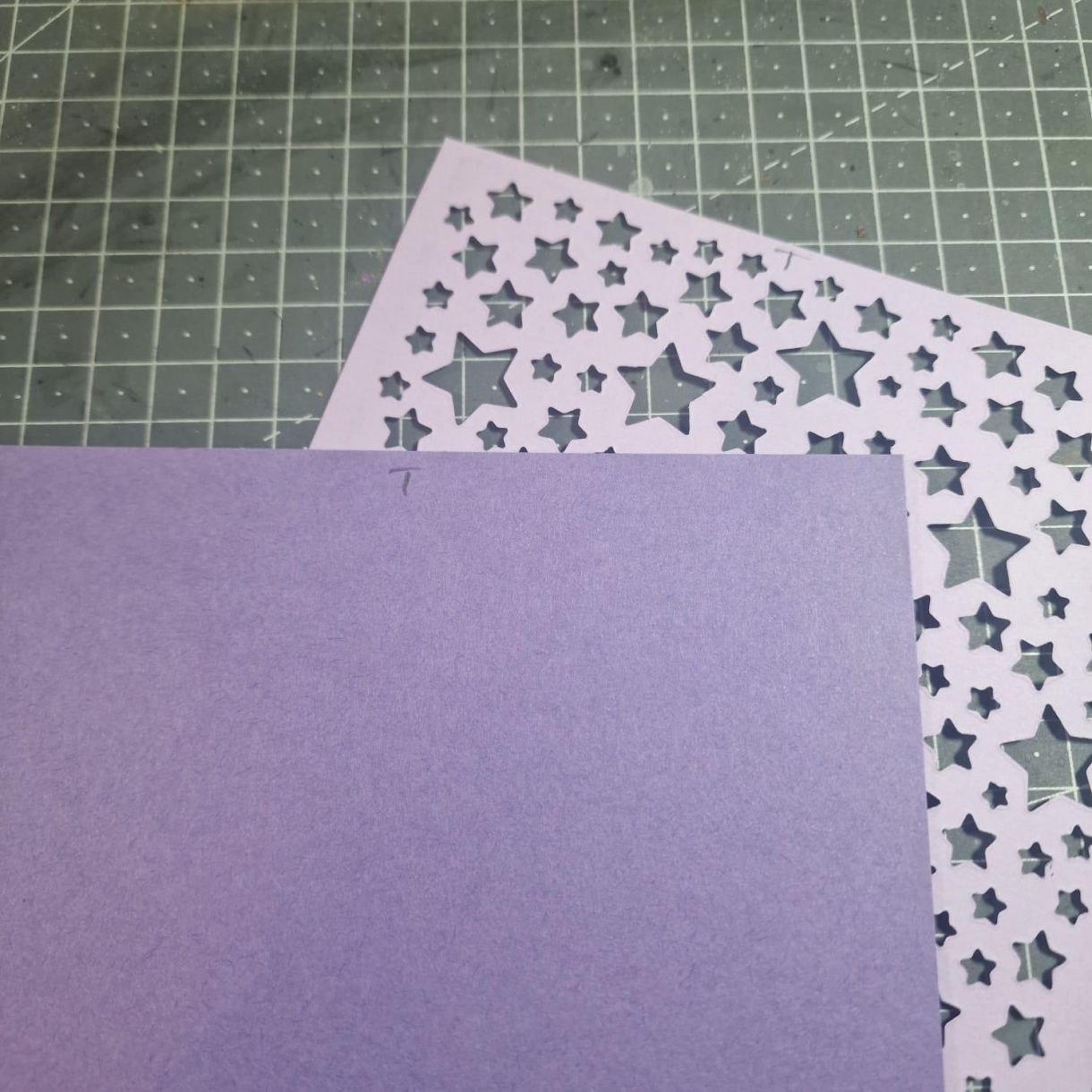 I saved the 'waste' stars from the cover plate for a future project. However, I used some of them on this project by placing them in the centre of the some of the stars.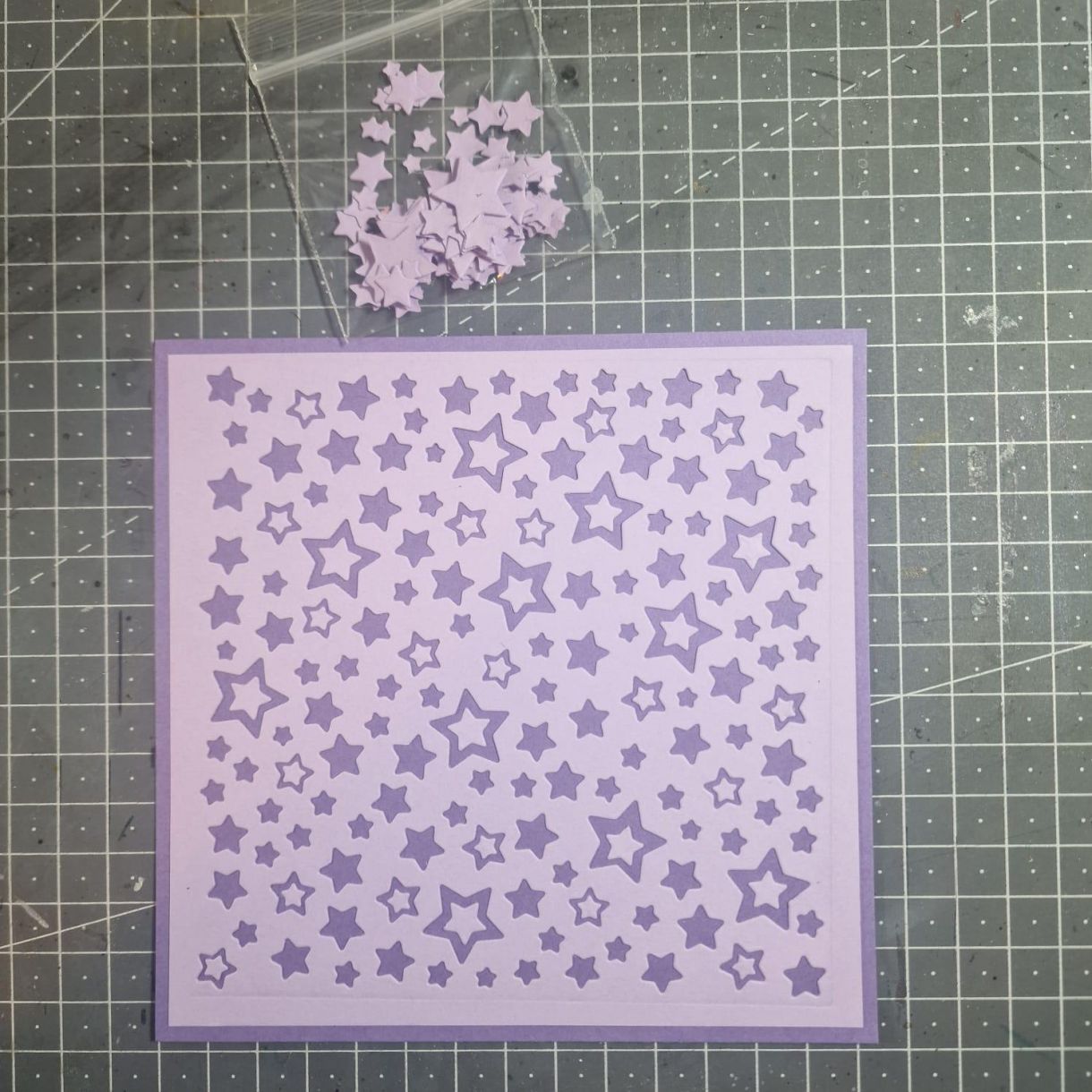 I heat embossed the sentiment and adhered using foam tape. Before adhering, I placed a loosely wound piece of black twine to add some interest.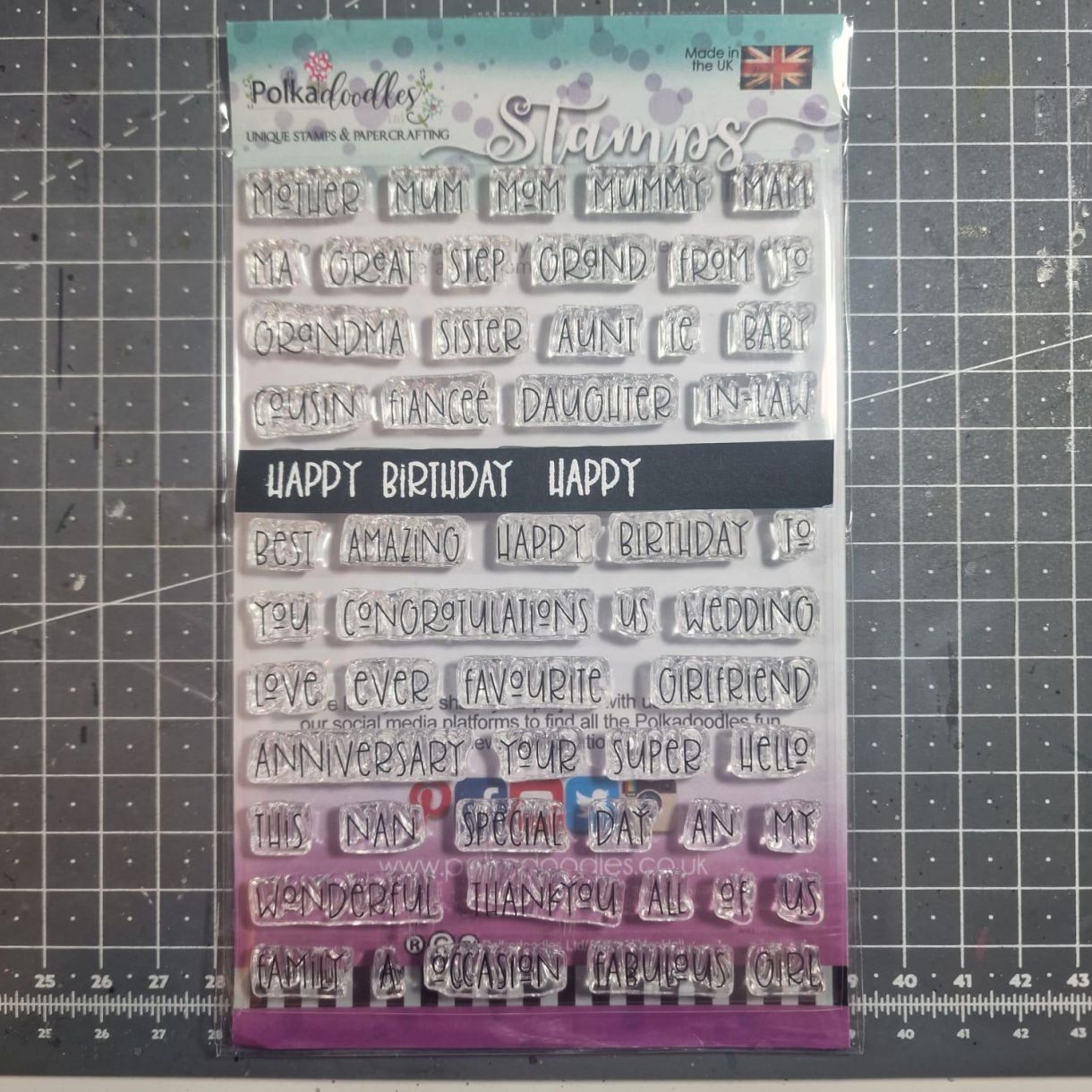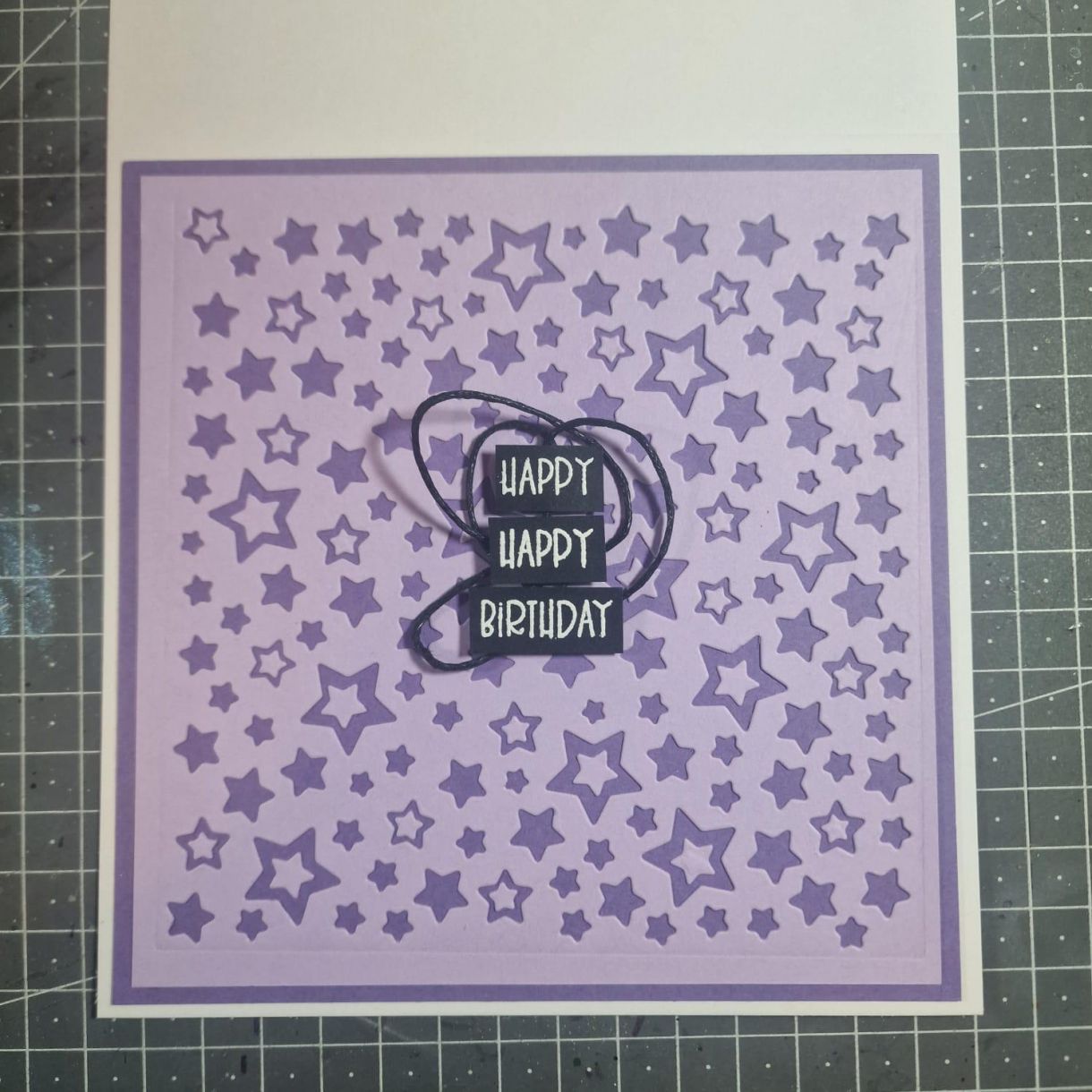 To finish, I simply added some black sequins to the bottom left and top right of the card using glossy accents - this is very strong and reliable for embellishments.
This is it!
I hope you like this card.
Until next time, take care.
Dani xx