Happy Birthday Weave Card Pastel yellow pink and orange
0
Posted on 8th April 2023 by Tracy Home
Filed under Card Making Ideas, Projects And Cards By Type, Celebration Cards, Happy Birthday Card Ideas, Design Team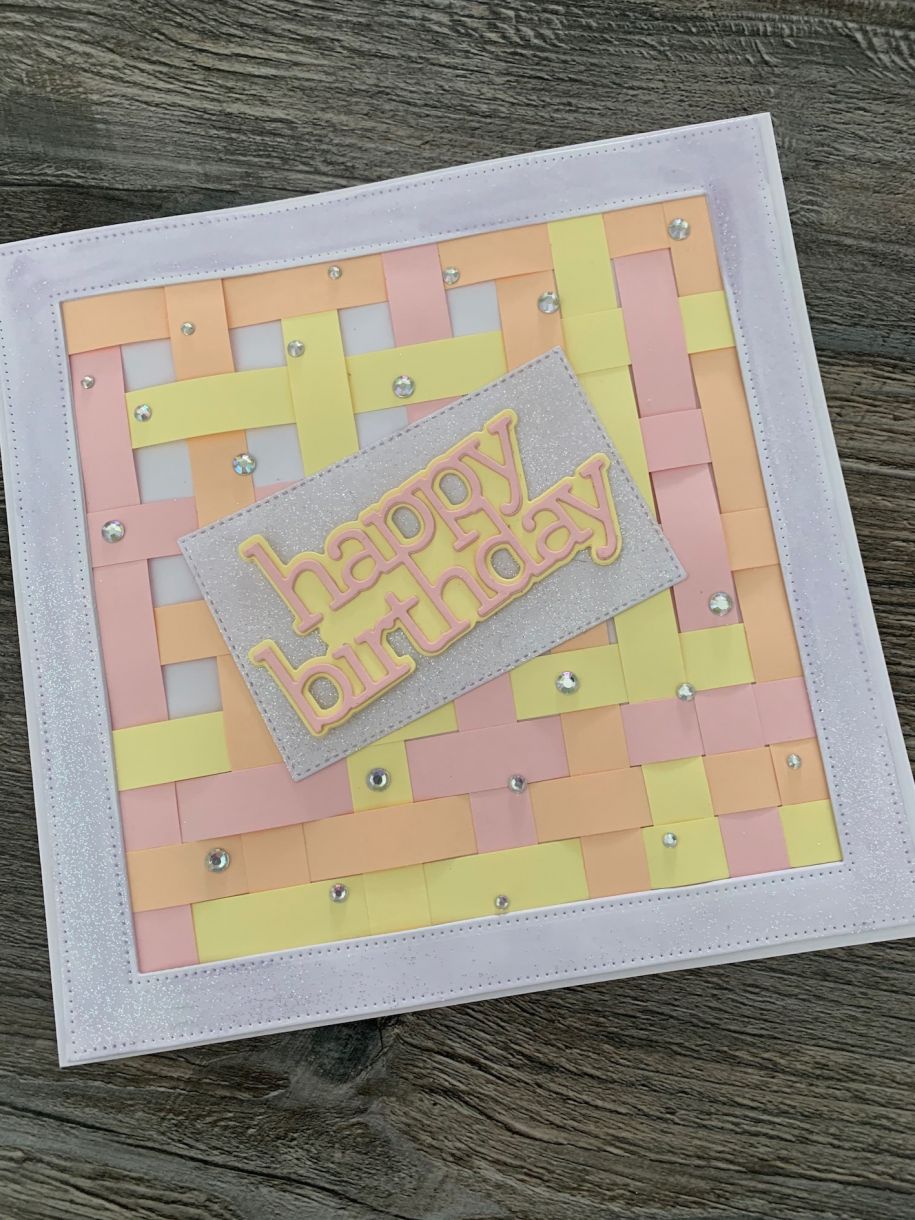 A pretty card in these colours, but the technique can be used in any colour scheme. A good option for a more masculine card if, like me, you struggle for ideas for those. Simple to construct and can be used for any occasion.
Start by choosing your card colours and cutting half inch strips of each. Prepare a piece of any paper by adding double sided tape along two adjoining sides. For an open weave, you can use a patterned paper here to achieve a different look again.
Peel back the adhesive and start sticking your strips onto one side of the paper. You can choose whether you want them close together or spaced out. I have done both in this example to show the effects of each.
Once the first side has been finished, peel back the adhesive on the other side and add your strips. Weave the strips together using the traditional under then over method.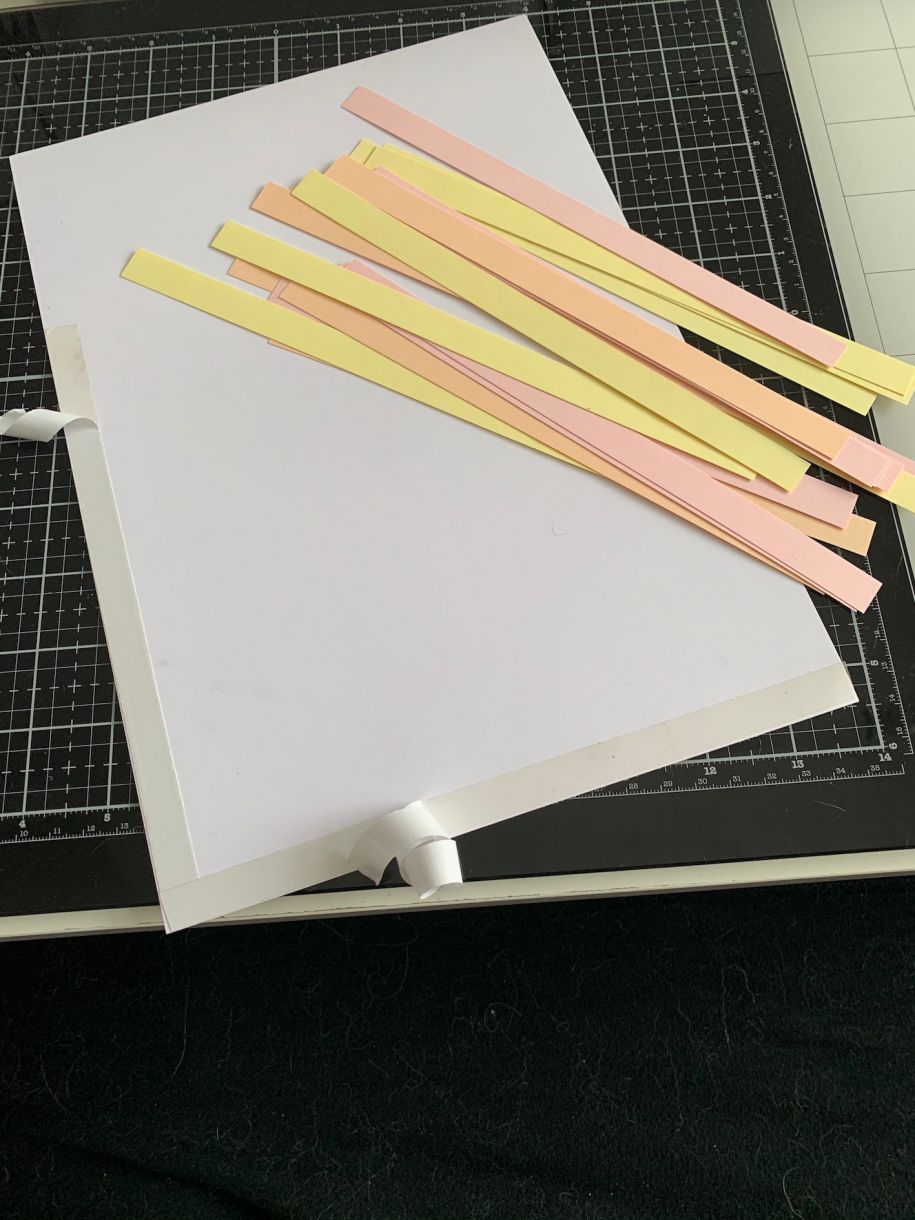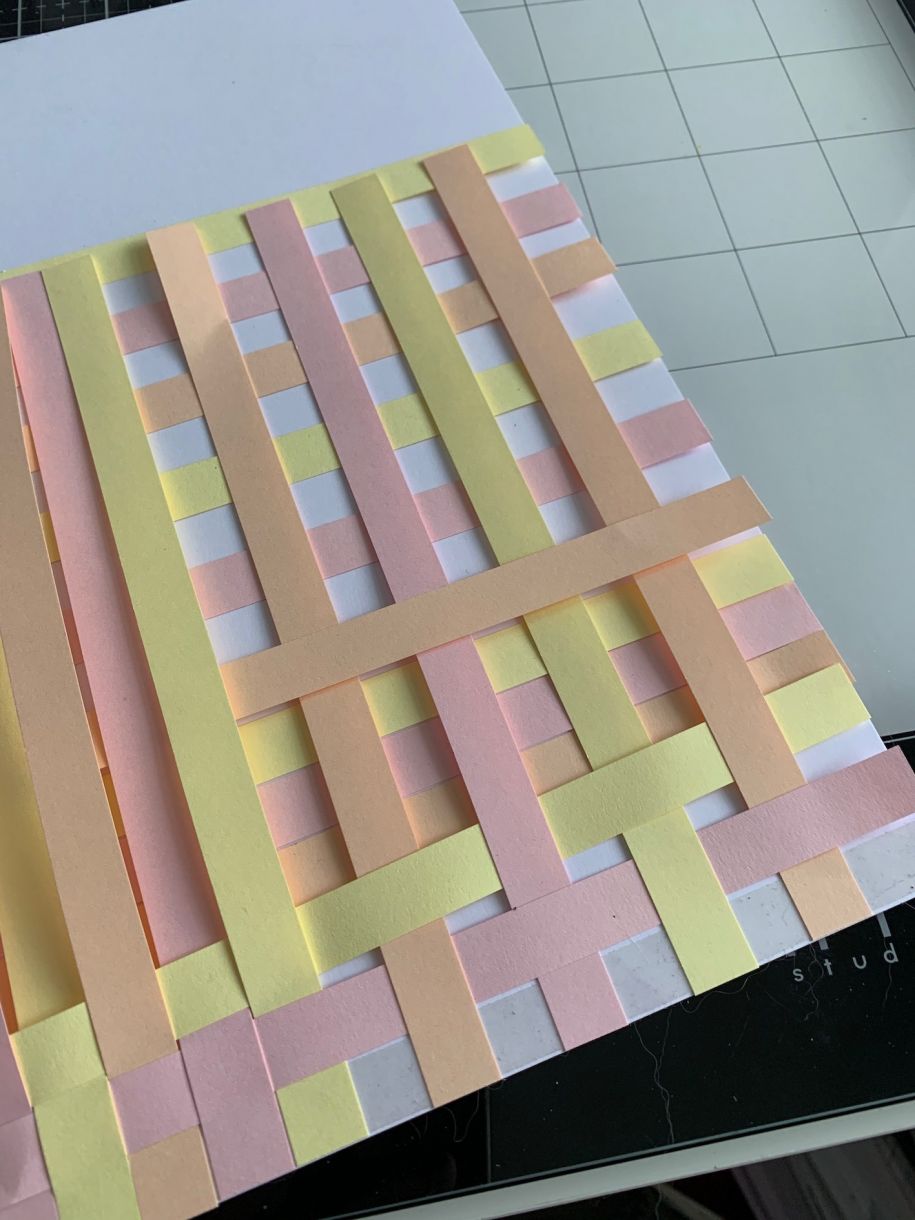 Add double sided tape to the other two sides of the paper and stick down the woven edges a little bit at a time. This gives you the ability to evenly space the strips to get a nice finished weave. That completes the woven background.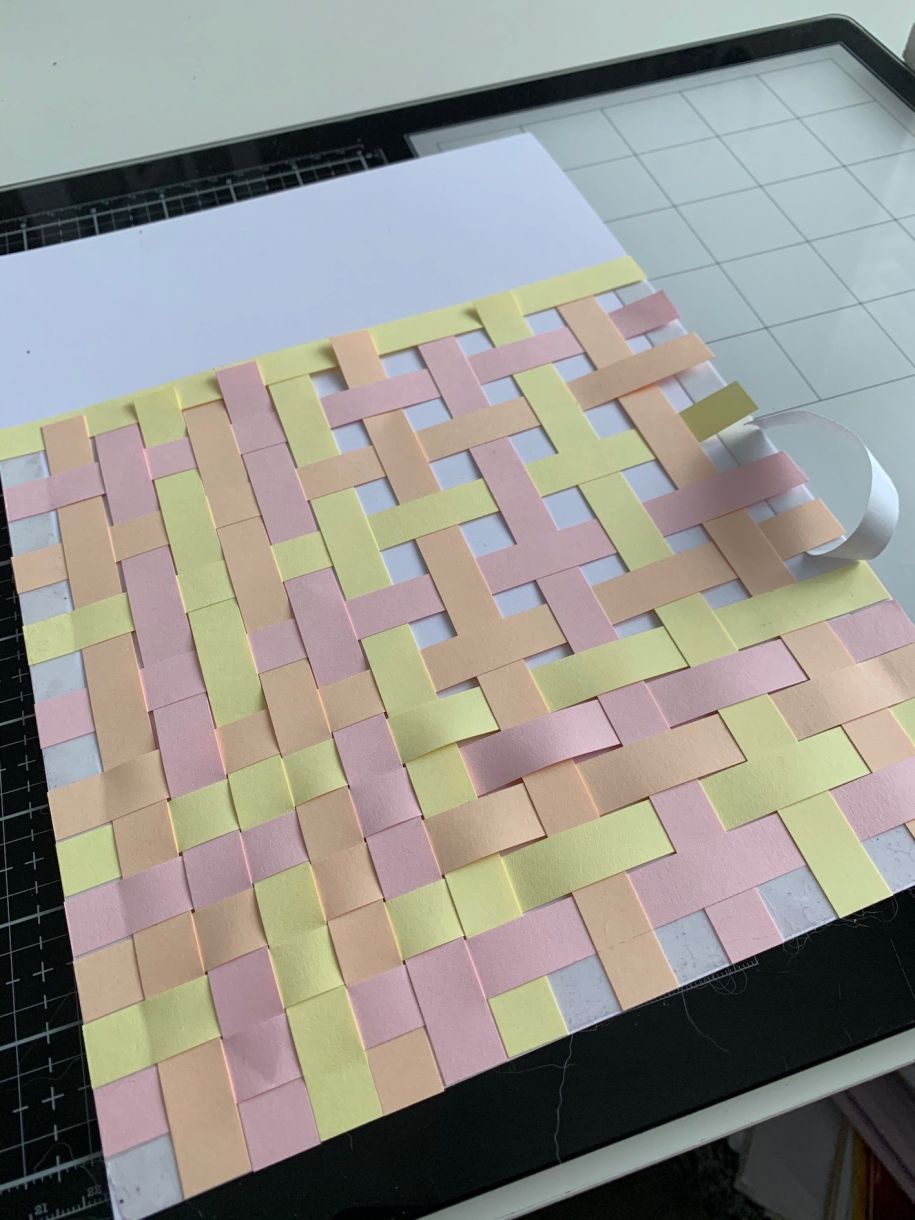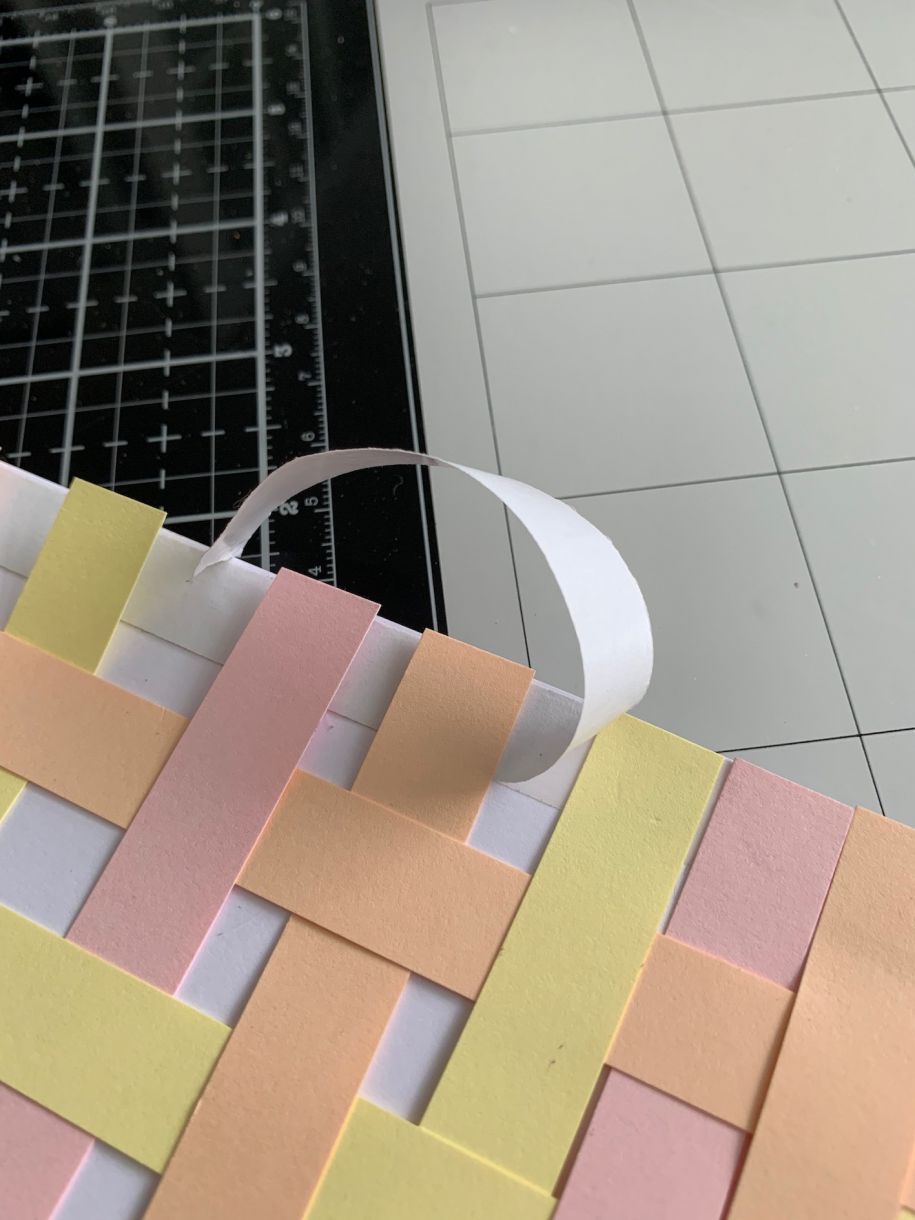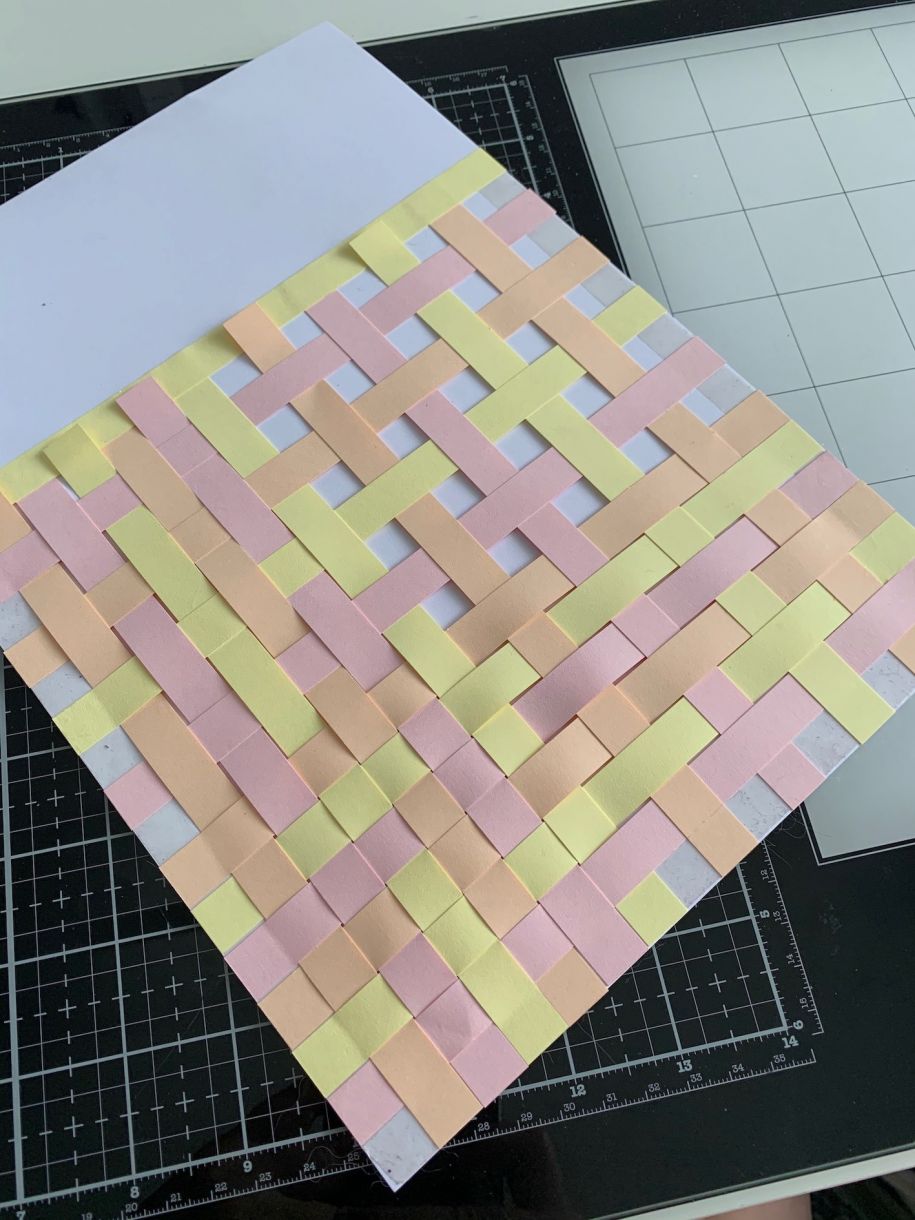 To give dimension cut three frames from white card, stacking and and glueing together. I use liquid adhesive for this, as it gives a bit of wiggle room to get everything properly lined up. Glue the completed stack on top of the weave in your preferred place.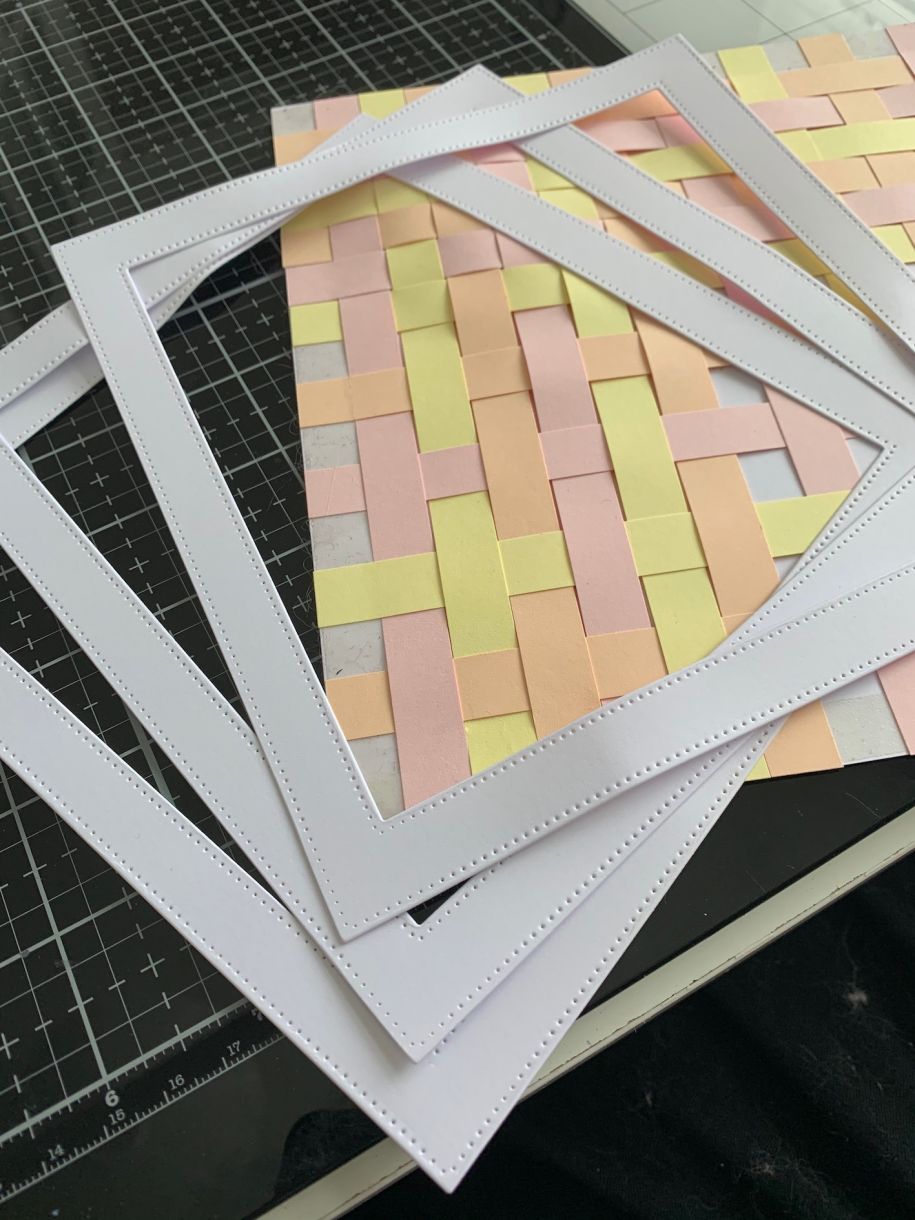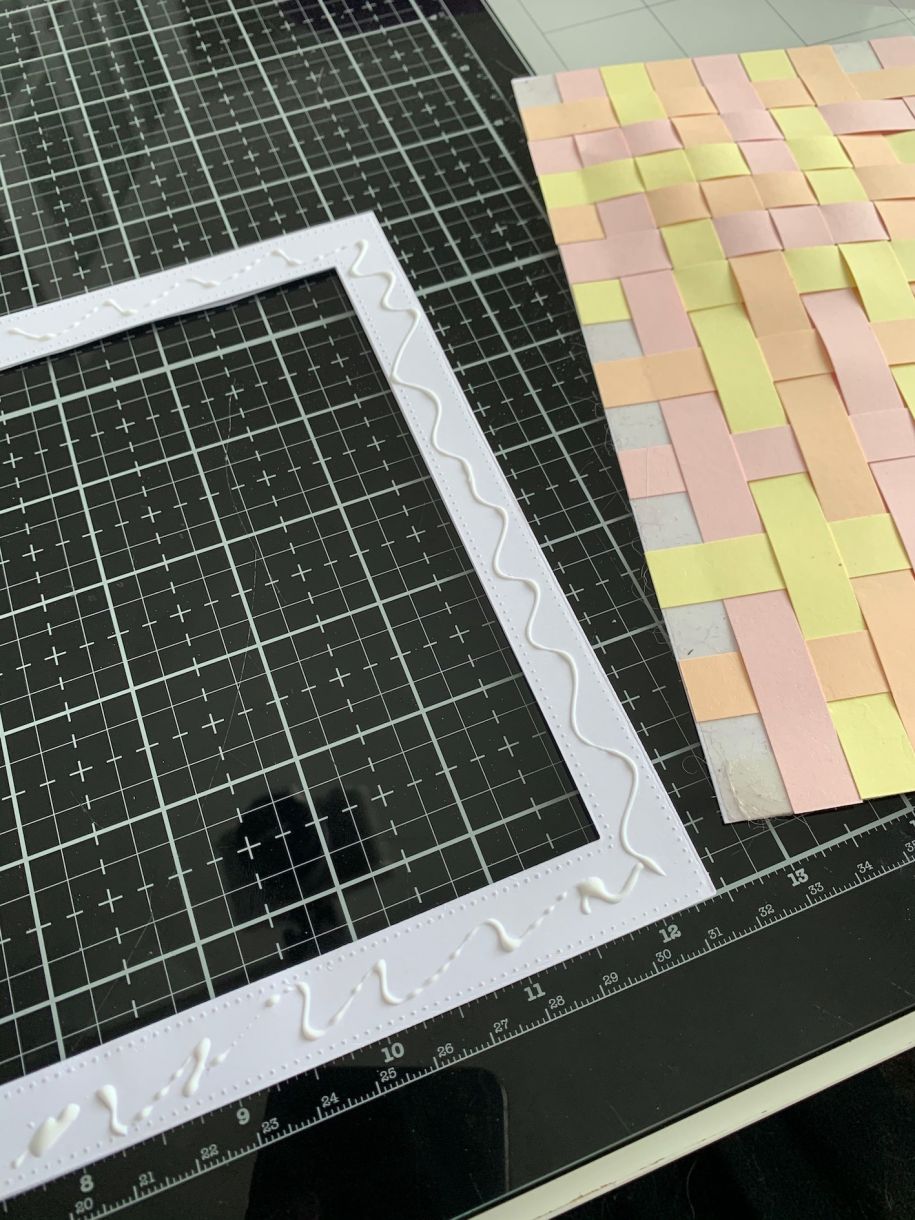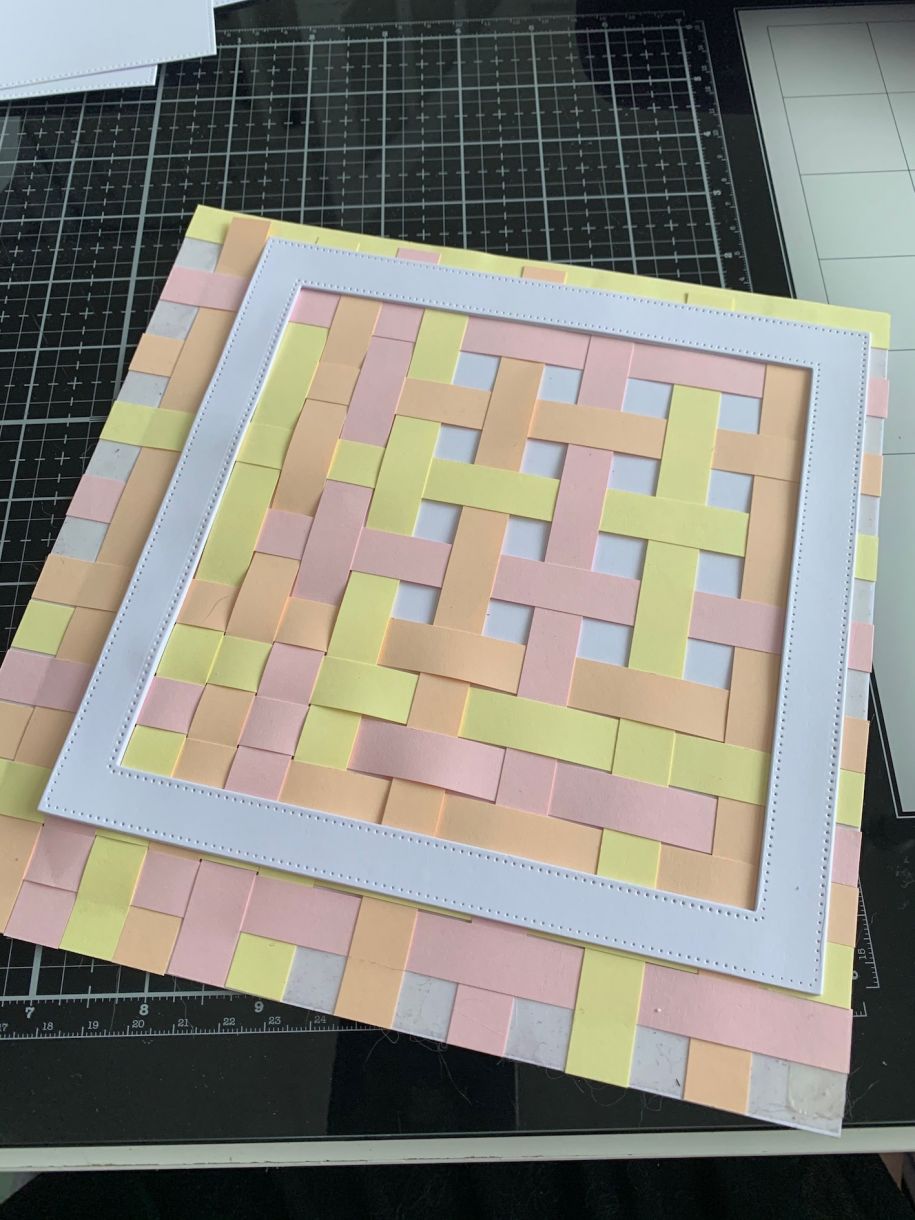 Trim off the excess background to leave a finished frame. Cut your desired sentiment. I did a white rectangle background, three of the sentiment and three of the shadow to make it stand out. Glue together. I considered using a matted layer, but then decided it was too busy and discarded the idea. Instead, I used some holographic embossing powder on the outer frame and the white sentiment background. That was just enough.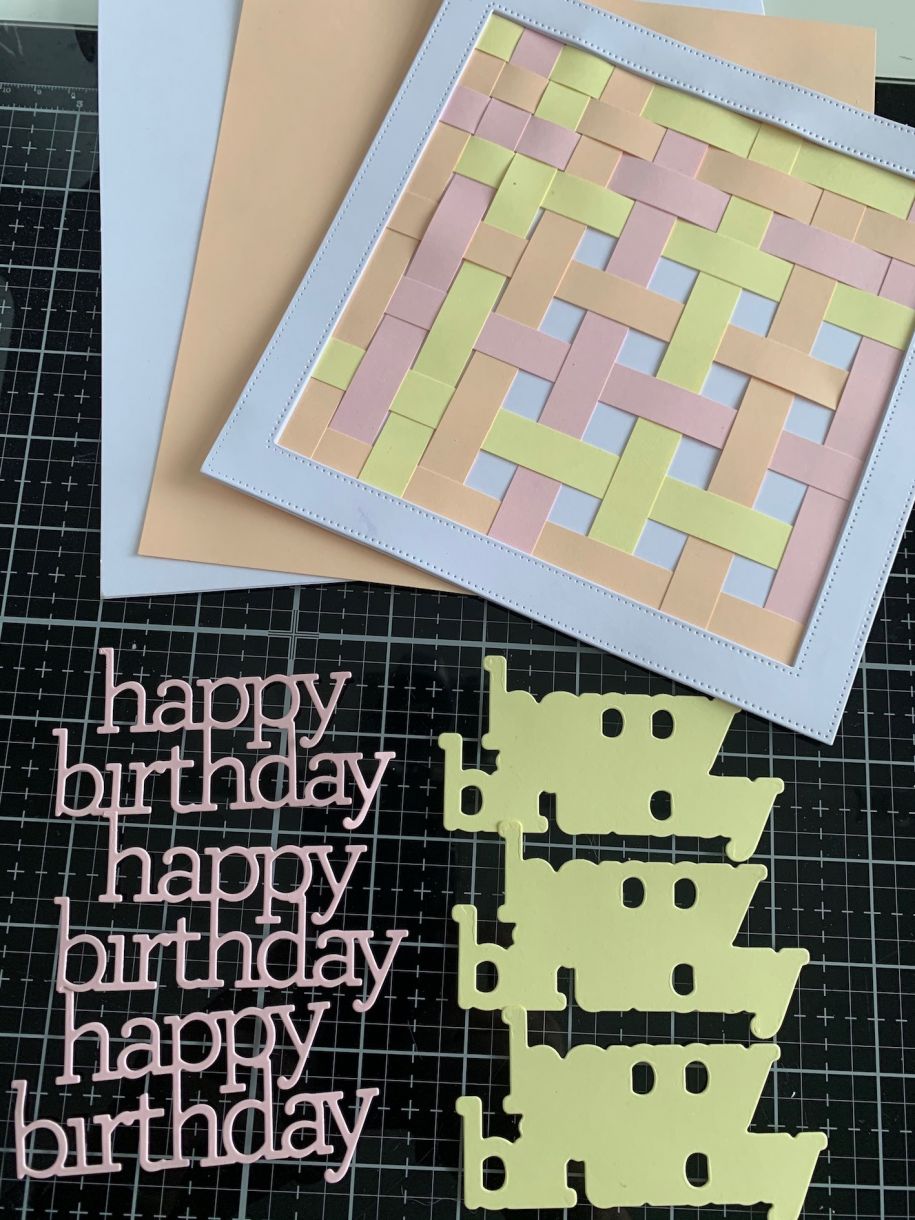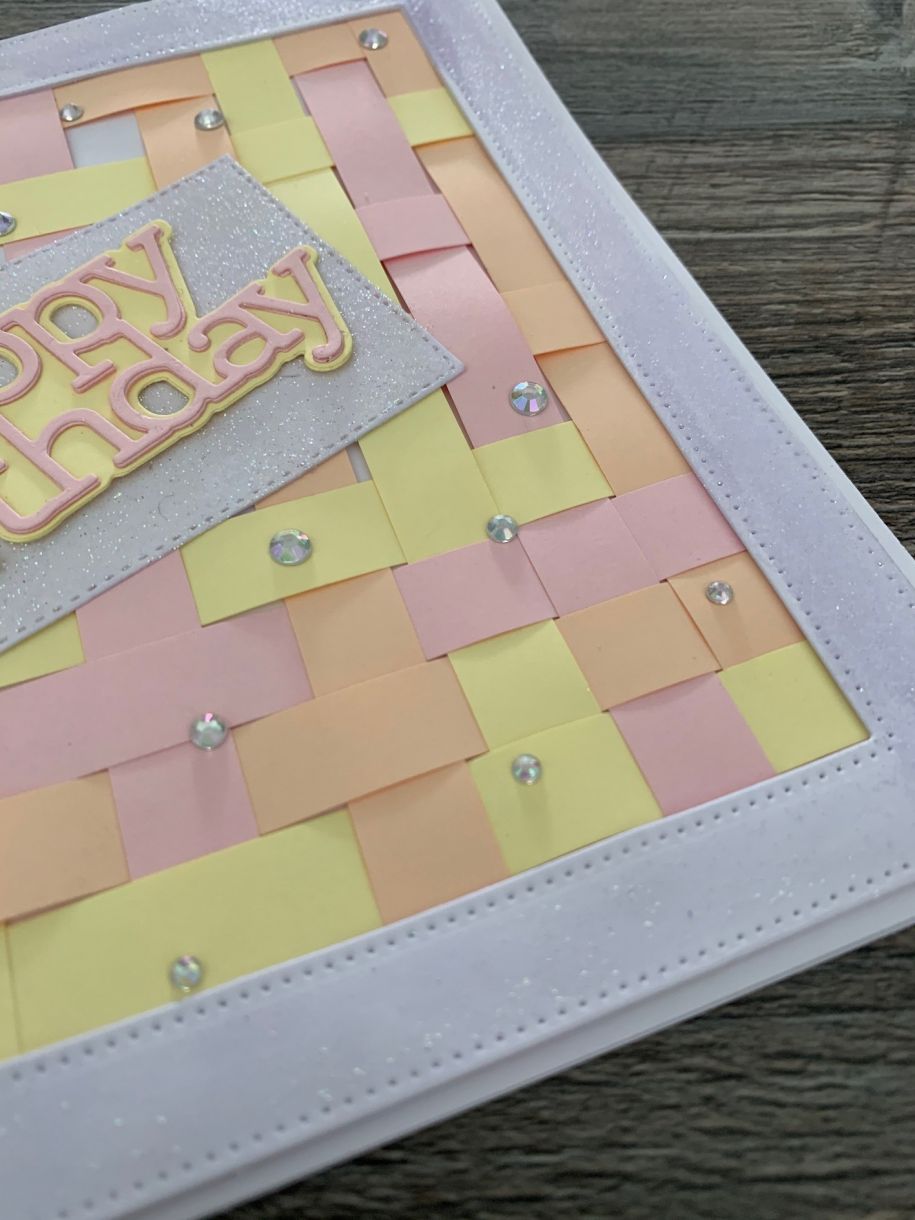 Assemble the pieces to get your finished card. I finished it off with some AB crystals for that extra bit of sparkle, but you can add any embellishments you like. This card is pretty in the pastel colours I chose. Try it in bold or dark or pattered to see the fantastic variations you can get with this method.