Handmade Mothers Day Cards
0
Posted on 23rd March 2014 by Papermilldirect
Filed under Seasonal Crafts, Mothers Day Crafts, Design Team
Take a look on our Mothers day Card Ideas board on pinterest for loads of great cards to make! Our lovely design team have also made a selection of handmade mothers day cards using our card and paper, some great inspiration for making your own Mothers day card. Your card needn't be as elaborate as the lovely examples from our team - everybody knows that when it comes to Mums it's definitely the thought that counts!  The cards our kids make when they are very small are perhaps the most special to us.  If you're a dad, make sure you get the kids some card, glue, scissors  and paint and get them making a home made card! Have you made a Mothers Day Card this year - maybe you are selling them?  We would love to see them - you can post them to one of our community pages  (Facebook or Pinterest)or add a photo in the comments below - let us know what you used to make it!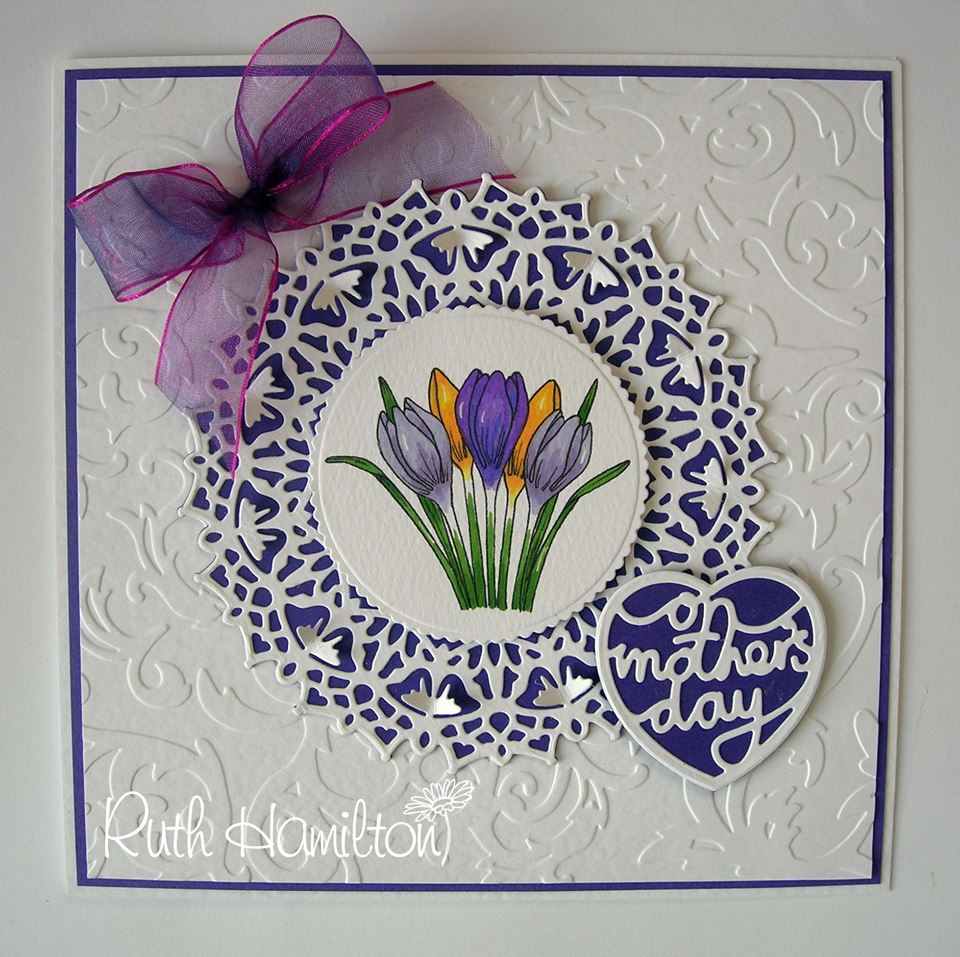 An embossed Mothers day card from Ruth Hamilton with a pretty crocus stamp.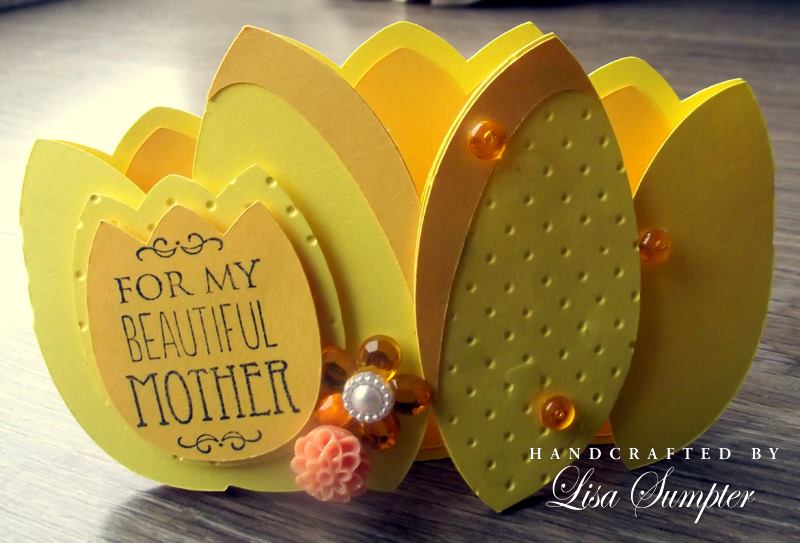 Lisa has used our Daffodil Yellow card to create a wonderful spring Mothers Day card - as pretty as a bunch of flowers!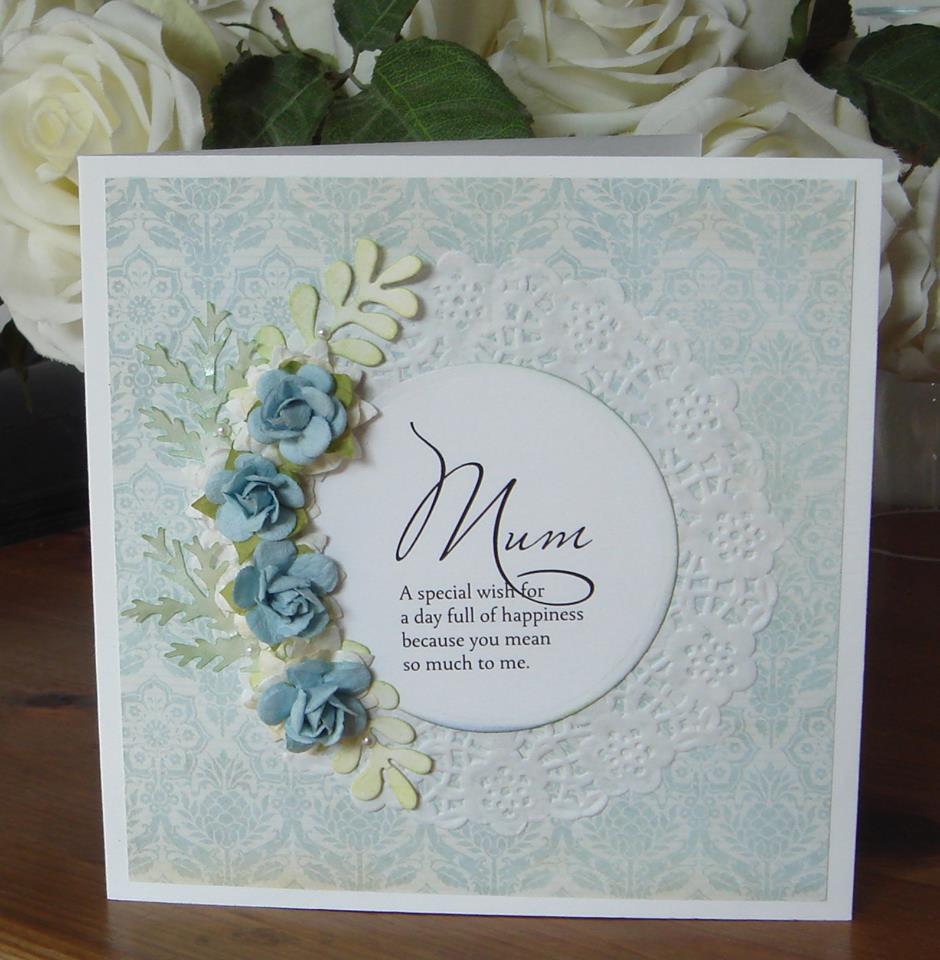 Sylvia has created this pretty Mother's Day card using Papermilldirect 330gm plain white for base card and 270gm plain white for printing the  sentiment (a Pink Petticoat download). Backing paper, doily and Prima flowers from her stash and Magnolia and Sizzix dies used for leaves.  The doily works really well!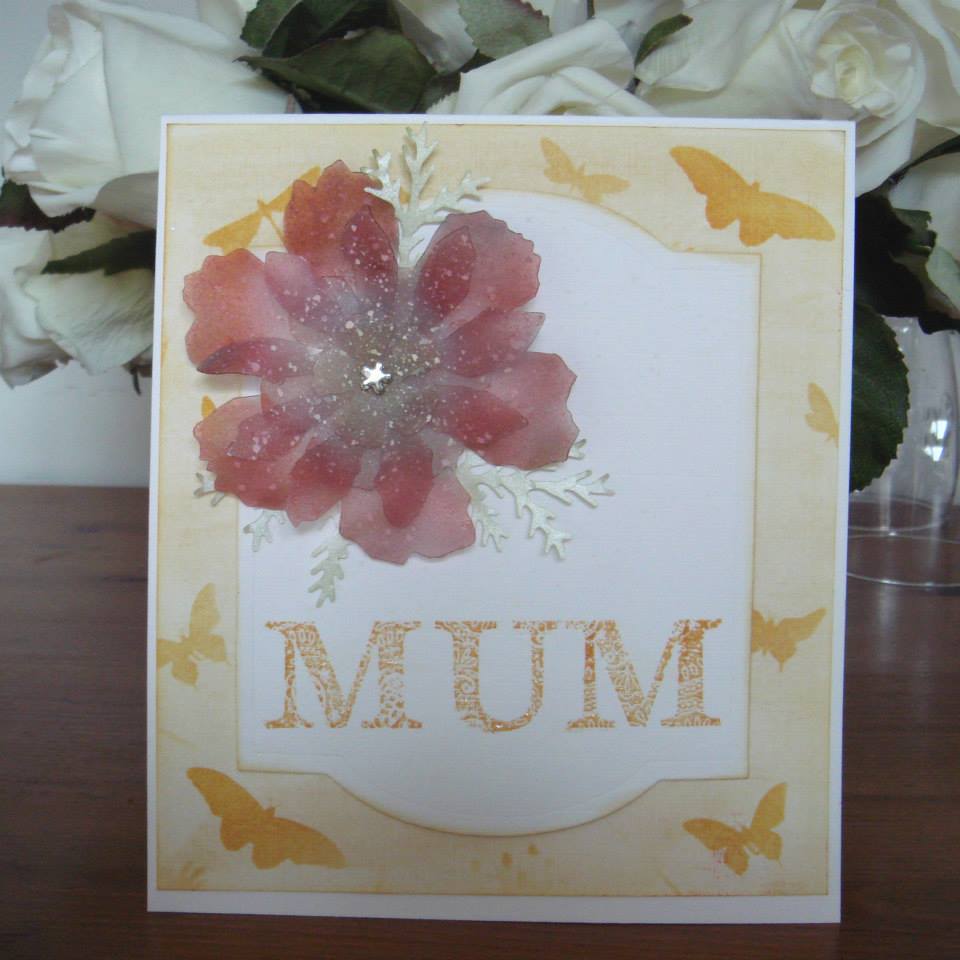 Sylvia has used our white linen card, Sizzix dies, distress inks, a butterfly stencil and a Docraft stamp to create this pretty Mothers Day card.
What do you think?  We'd love to hear your comments and see any examples of Mother's Day cards you have created.