Floral Wedding Card
1
Posted on 20th October 2021 by Nicole Mullen
Filed under
I love getting to make a wedding card, and being asked to tie it in to the wedding theme. In this case the wedding invite was pink and burgundy floral, with some greenery. It was delicate and pretty, yet elegant. On this card I used: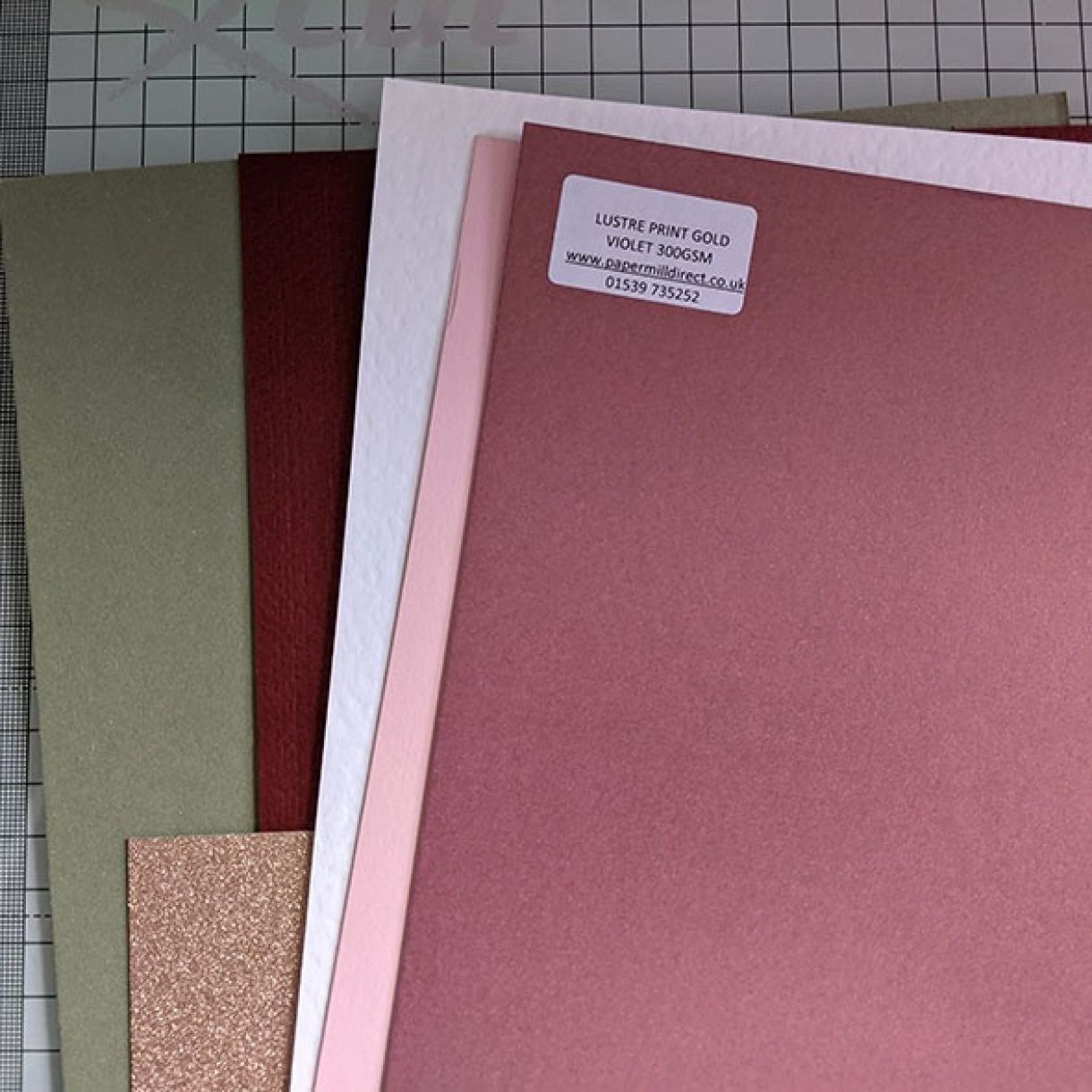 To start my card off I began by using my silhouette to cut out lots of layered flowers, leaves and pieces using my Silhouette cutting machine. I used the Pastel Plain Pink Card, the Lustre Print Violet Card and the Burgundy Embossed Card for these elements.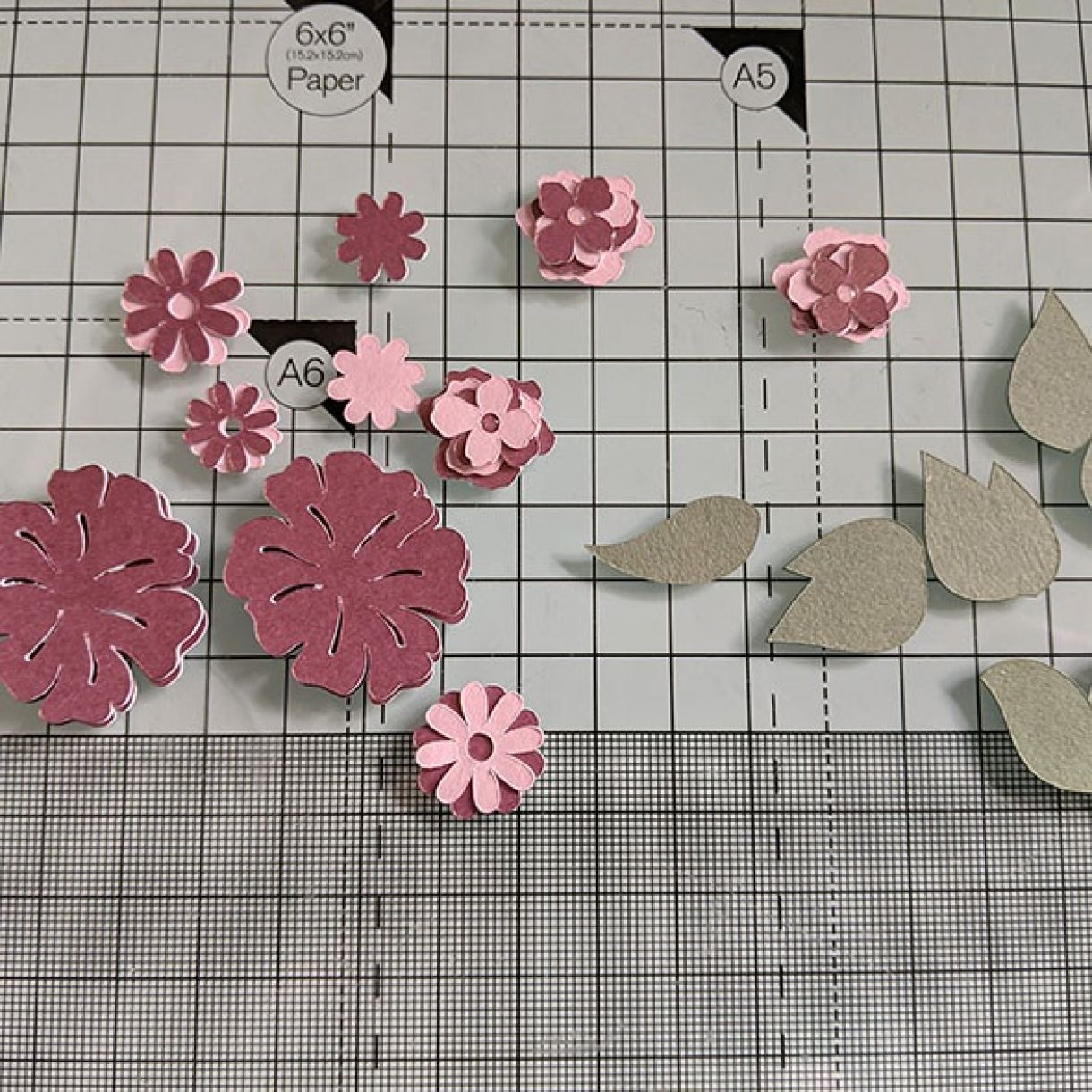 I created my card base using the Pure Pearl Mauve card, and a panel of the Hammered White card. On top of this I used layering dies to add some decorative shapes, using the Mauve, Rose Gold and Hammered White card.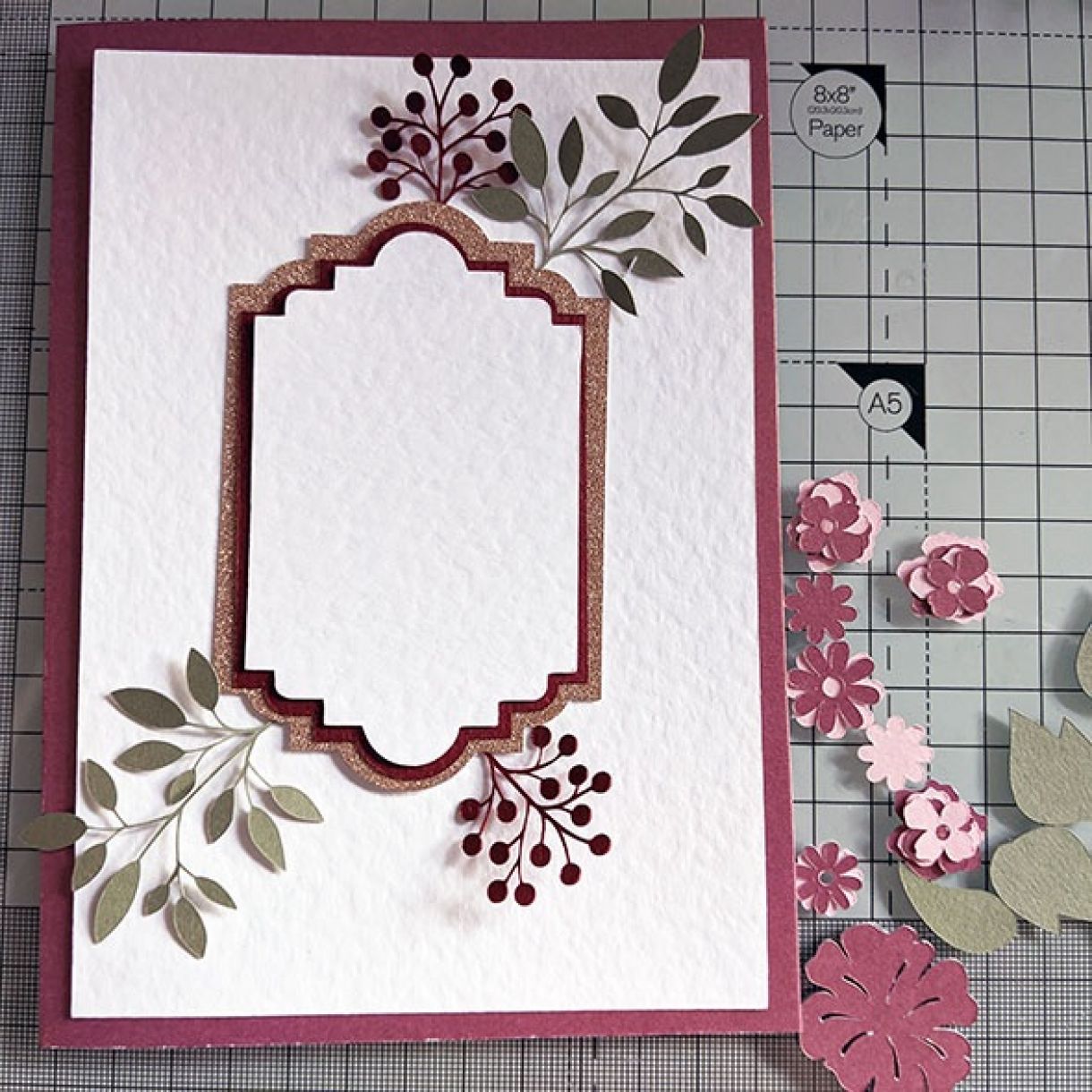 I then started layering on all of my elements, taking inspiration from the wedding invite to use a organic and relaxed layout. I love how when the light catches the Pure Pearl card it gives a wonderful shimmer (2nd image below).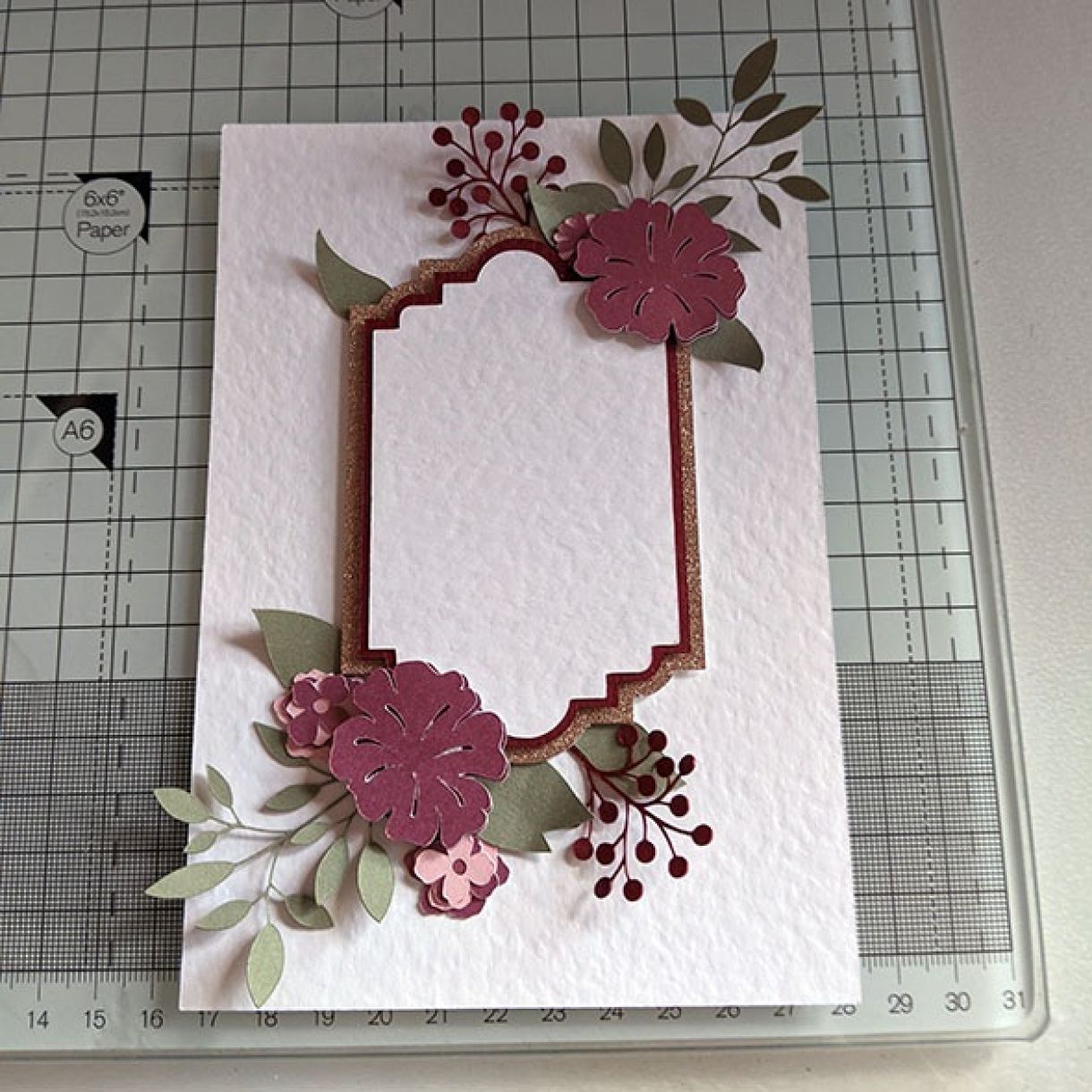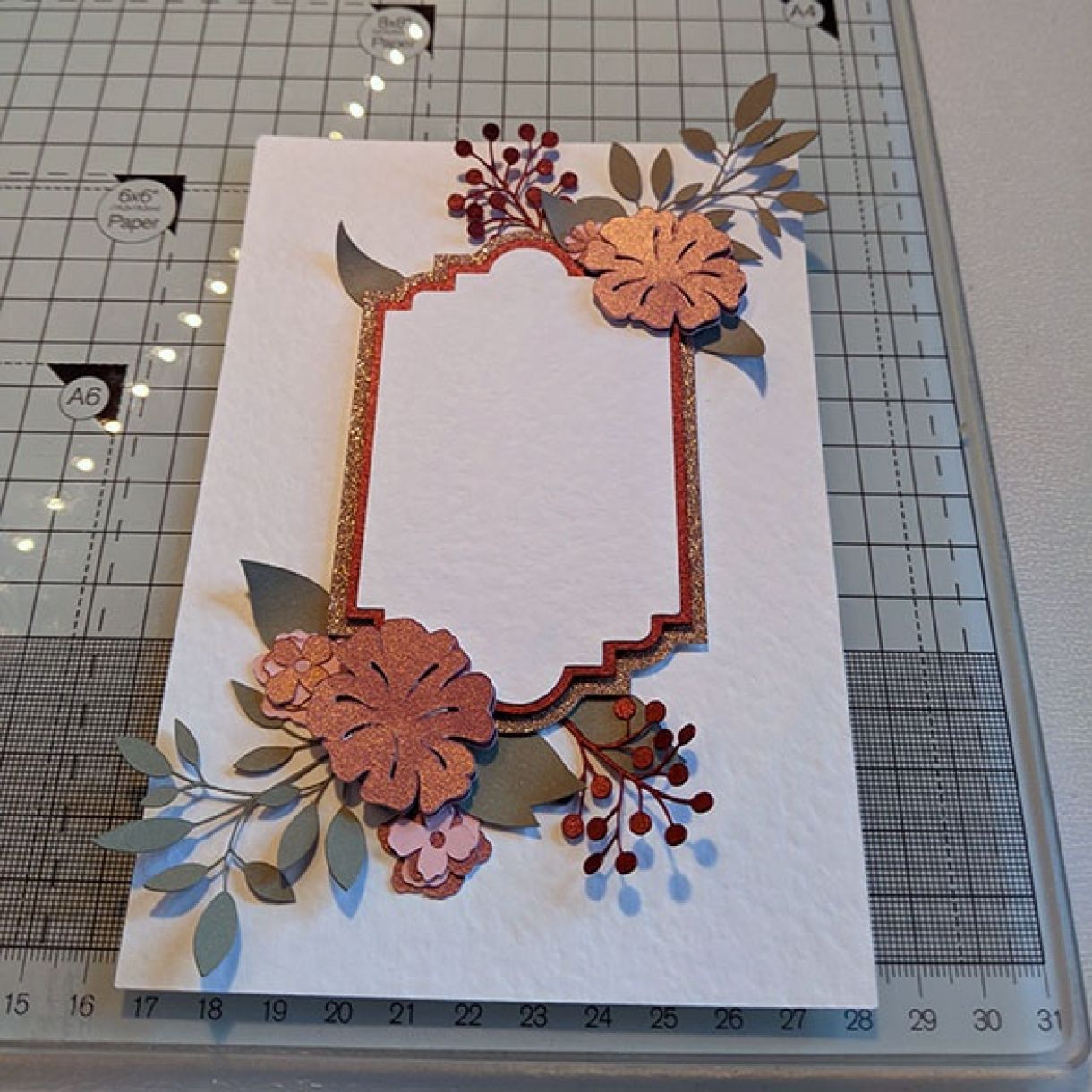 I added a cut out sentiment of Mr & Mrs in the rose gold for a little more sparkle and added it to the top panel.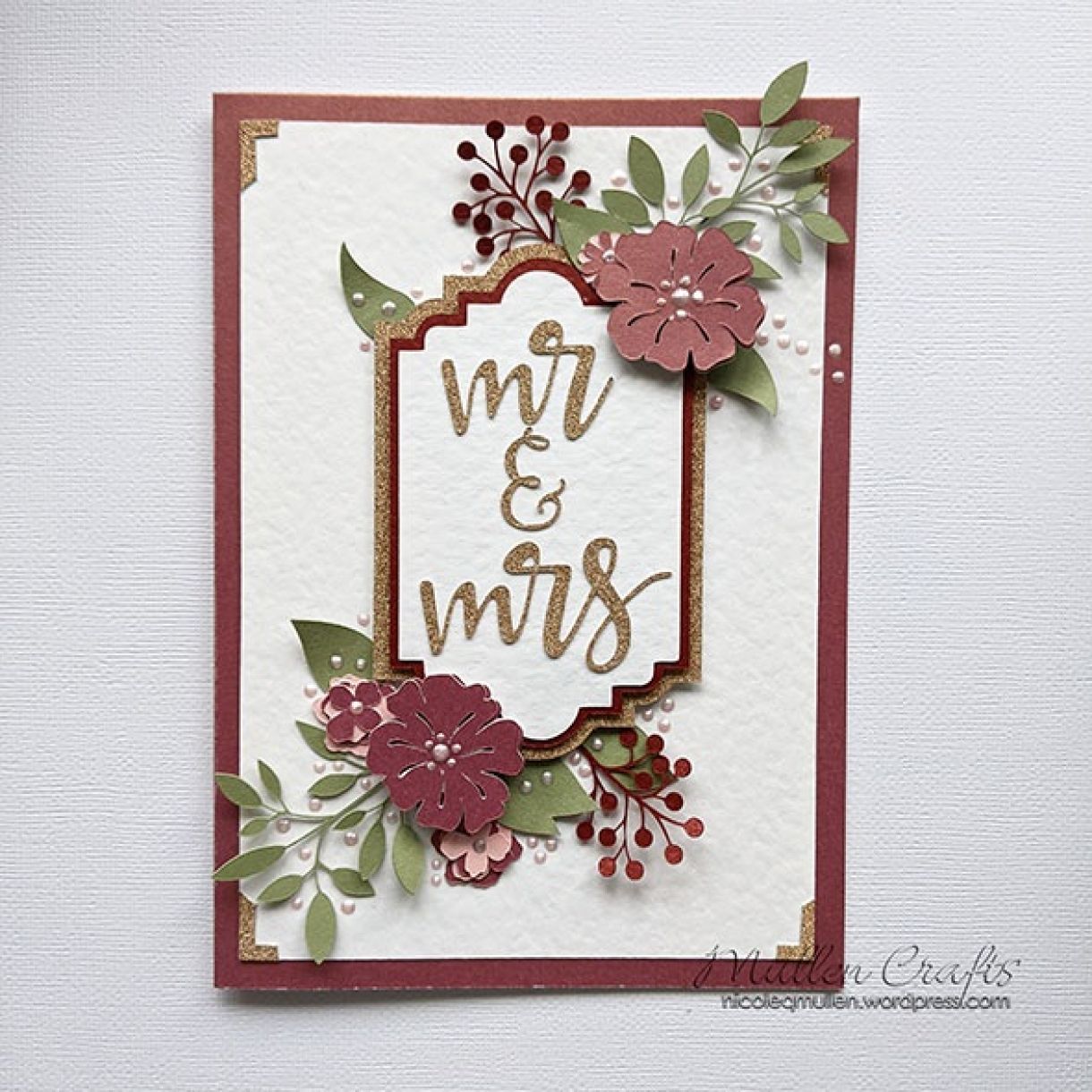 I used lots of foam tape for layers when adhering things. I also used a pearl pen to add little pearl dots in among all the florals.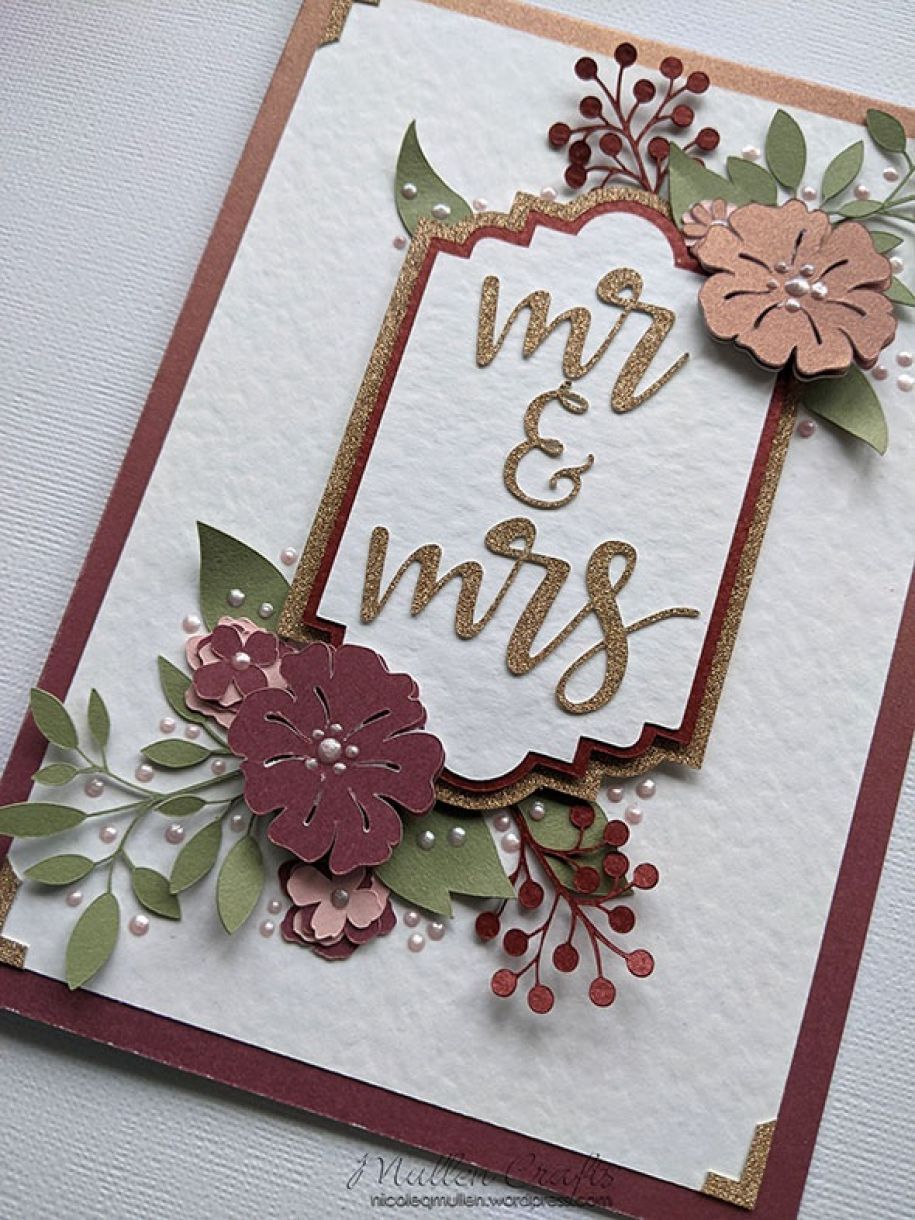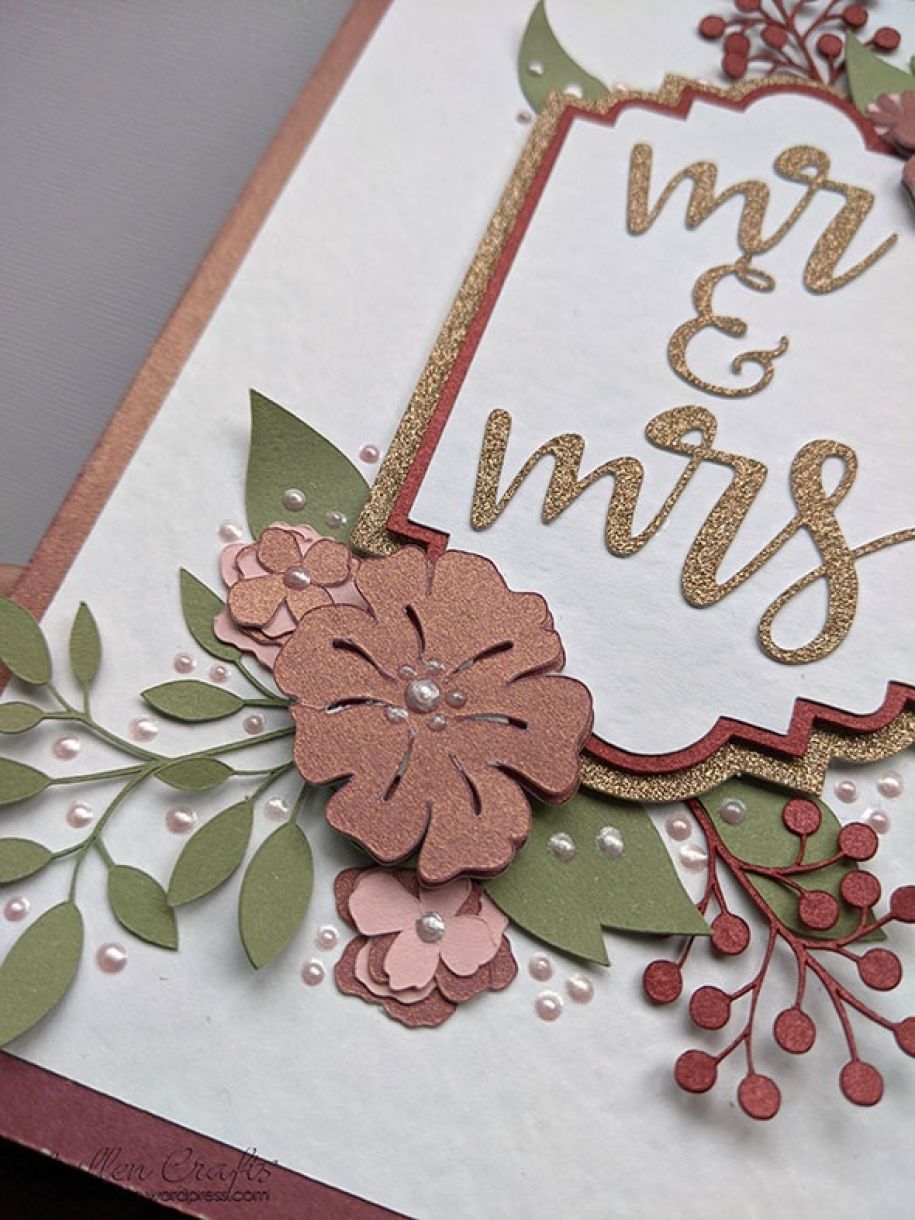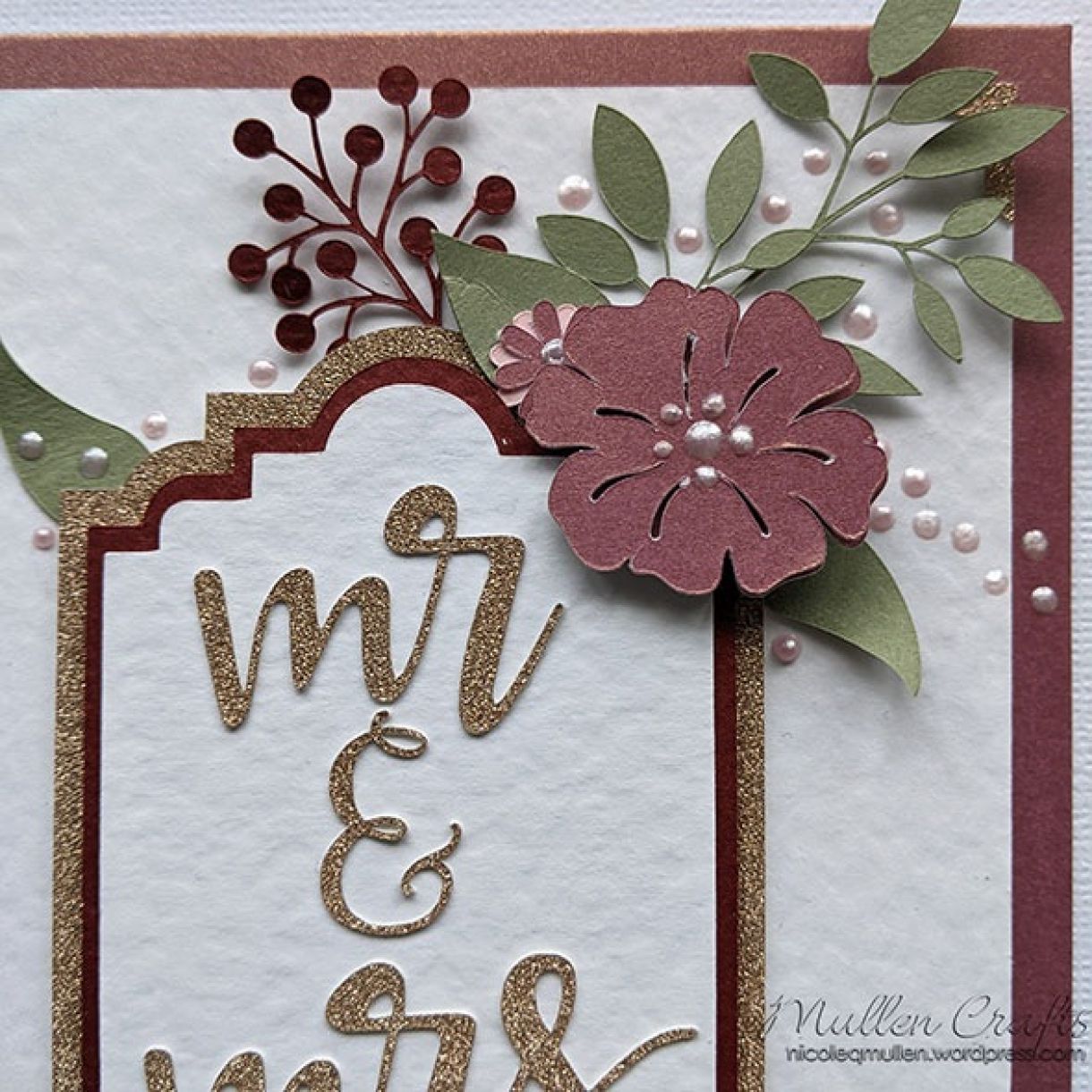 I love how this turned out. Mixing colours in the same tone family and then elevating with a pop of gold or white always looks so classic. What is your favourite trick for a wedding card?