Fancy Border Card
0
Posted on 7th October 2021 by Louise Thompson
Filed under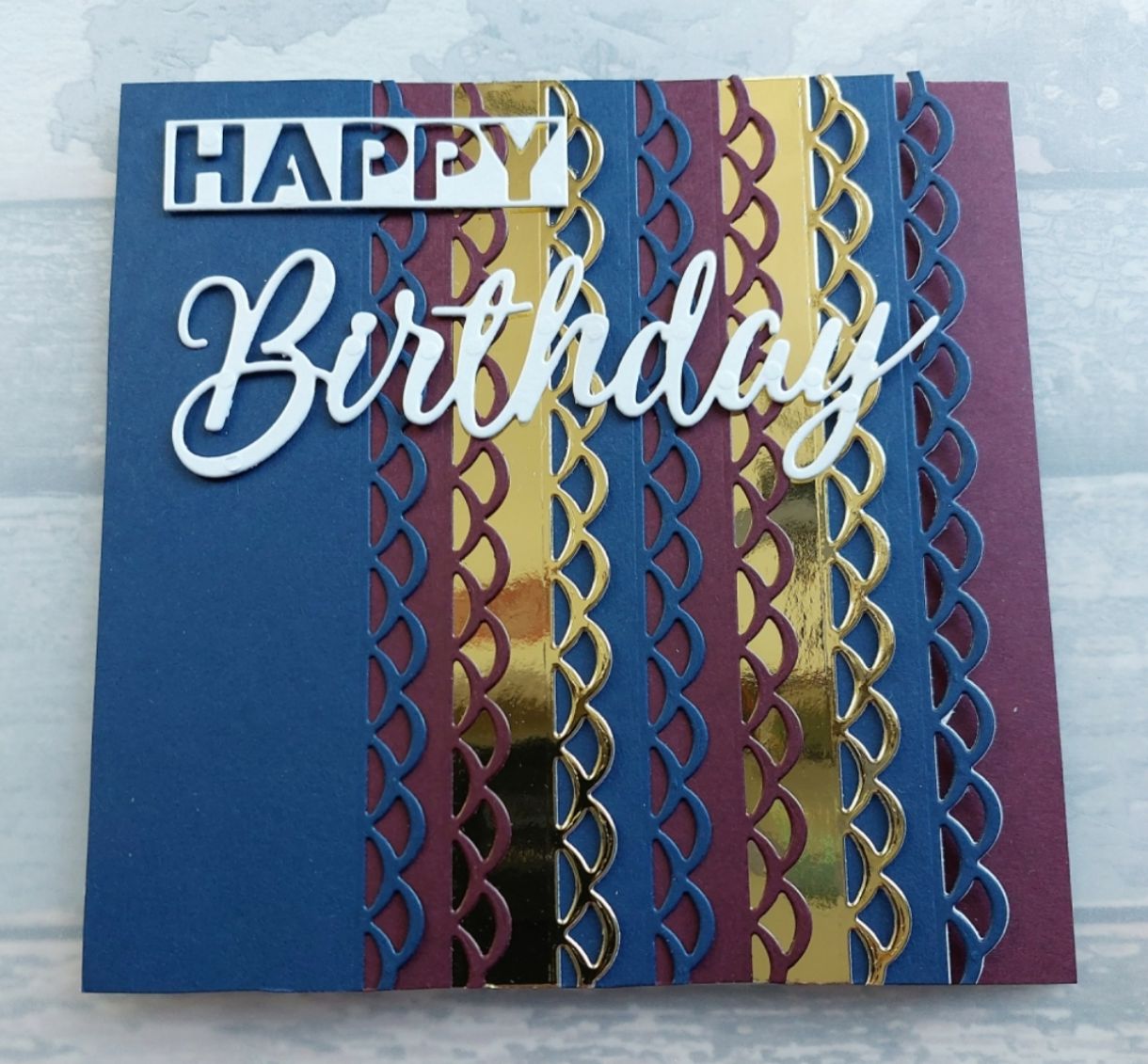 Today I want to show you a really simple card that's a great way to use up your card leftovers.
You will need:-
Border Edge Die or Border Punch
Sentiment
Method:-
Take the white card and cut it down to 5 3/4" x 11 1/2"
Score it in half at 5 3/4" to make a 5 3/4" x 5 3/4" card blank.
Cut the Navy, Gold and Maroon card into 6" x 2 1/2" pieces - you'll need about 8 pieces of different coloured card stock (I used 3 pieces of navy, 3 pieces of maroon and 2 pieces of gold).
Border punch the long edge of each piece of card (or use an edge die).
Using the same Border punch (or edge die), punch the edge of the card blank about 1" in.
Starting with the Navy piece, stick it on top of the edge of the front of the card - so it completely covers and matches up the card edge.
Next start sticking the gold and then the maroon pieces down in order - with a small gap between each edge.
Stick a maroon piece onto the inside of the card - so that when the recipient opens the card, they see the border facing into the card inside.
Add a sentiment, and your card is complete.