Floral Mothers Day Card
0
Posted on 21st March 2019 by Nicole Mullen
Filed under Card Making Ideas, Seasonal Crafts, Mothers Day Crafts
Hi all,
Nicole stopping by today to share a mothers day card creation using no mothers day stamps. Every year there are certain holidays/occasions I realise I have no stamps/sentiments for them so I have to improvise. I do mean to purchase something for the occasion then, but I inevitably forget and the same thing happens the next year then! for mothers day improvisation I like to think about what the mother at hand likes, is it flowers, travel, food? Then what colours suit? Then finally what sentiment is generic enough for the front of the card that will allow me to hand write my mothers day greeting inside the card.
For this card I used:
Altenew Vintage Roses Stamp set and matching dies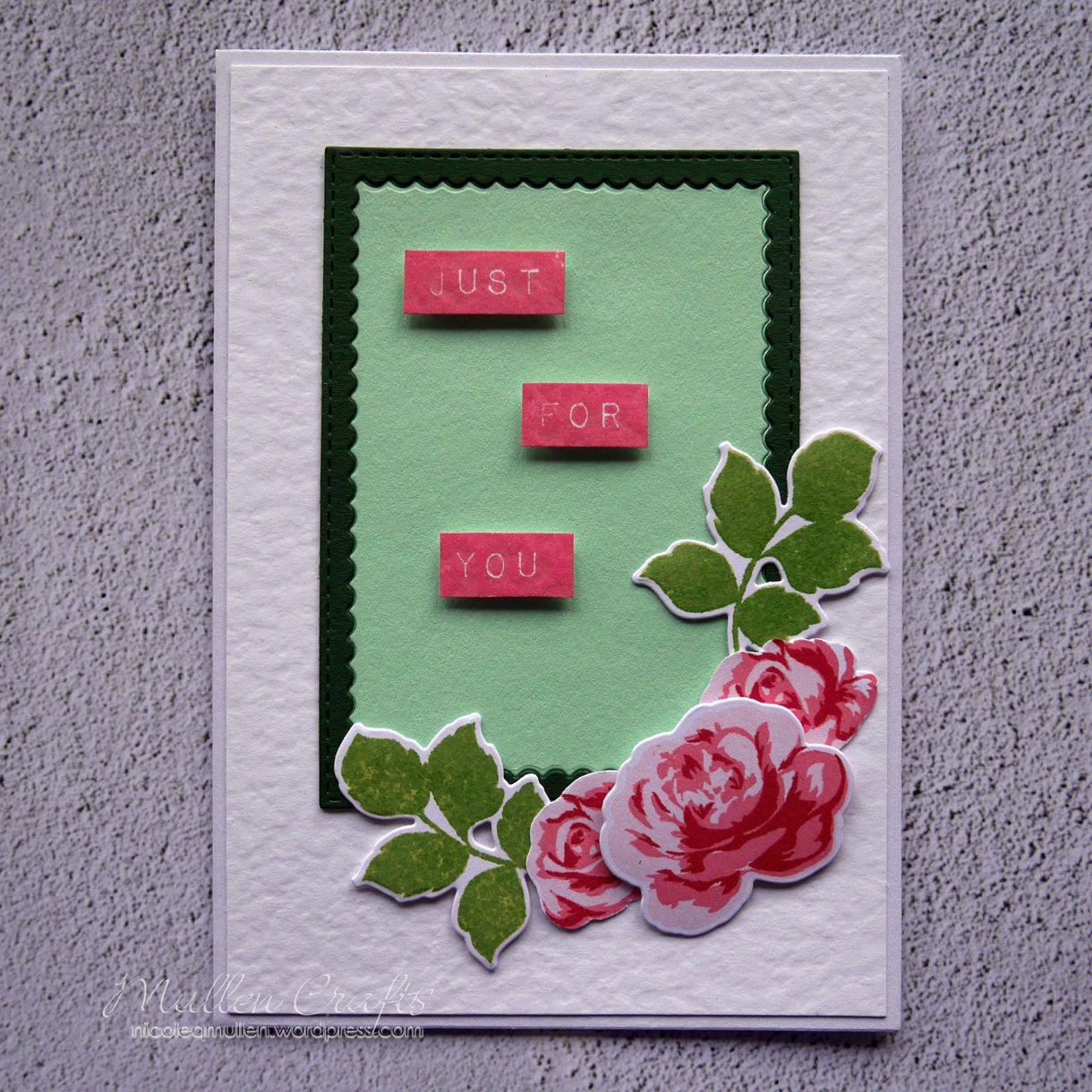 I created a central frame using the two shades of green card and layered this onto the hammered white card. The texture on the hammered white card is a lovely backdrop to this framing. I then stamped the roses in pink ink, and layered the foliage with green ink and clustered it down the bottom right of the frame I made.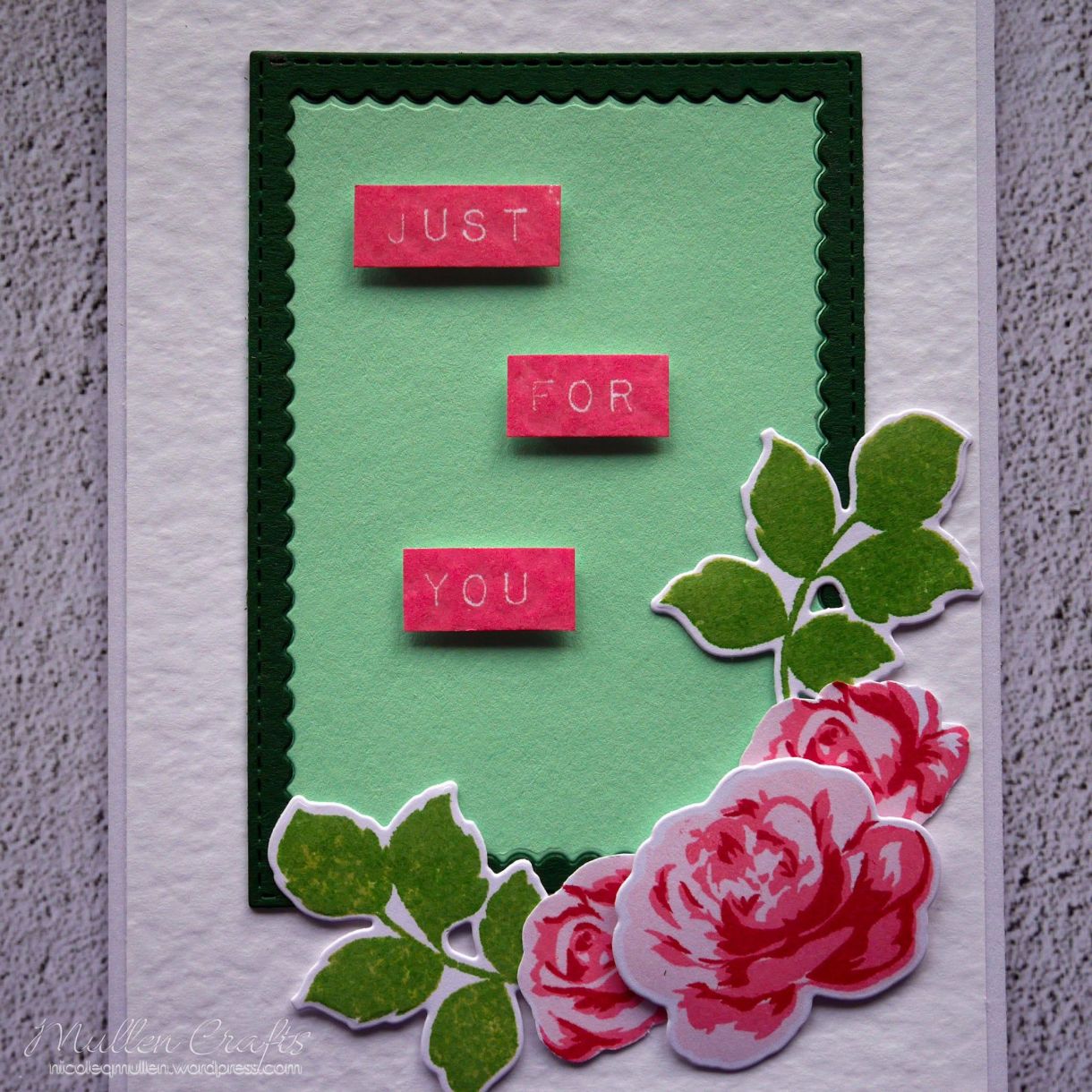 I stamped the label sentiment in the same pink ink as the roses, and cut it apart to fill the central space more. Cutting it apart after it was stamped was much less painful than cutting the stamp itself! I then foam mounted this on the card for some dimension. The roses were layered with foam tape for more dimension.
The just for you sentiment works for so many things, but in this case the meaning of the card will be clear enough for the given occasion!