Fall Pumpkin Decorations
0
Posted on 11th October 2020 by Ben Francis-Neun
Filed under Card Making Ideas, Seasonal Crafts, Halloween Paper Crafts, Projects And Cards By Type, Kids Craft Ideas, Home decor, 3D Cards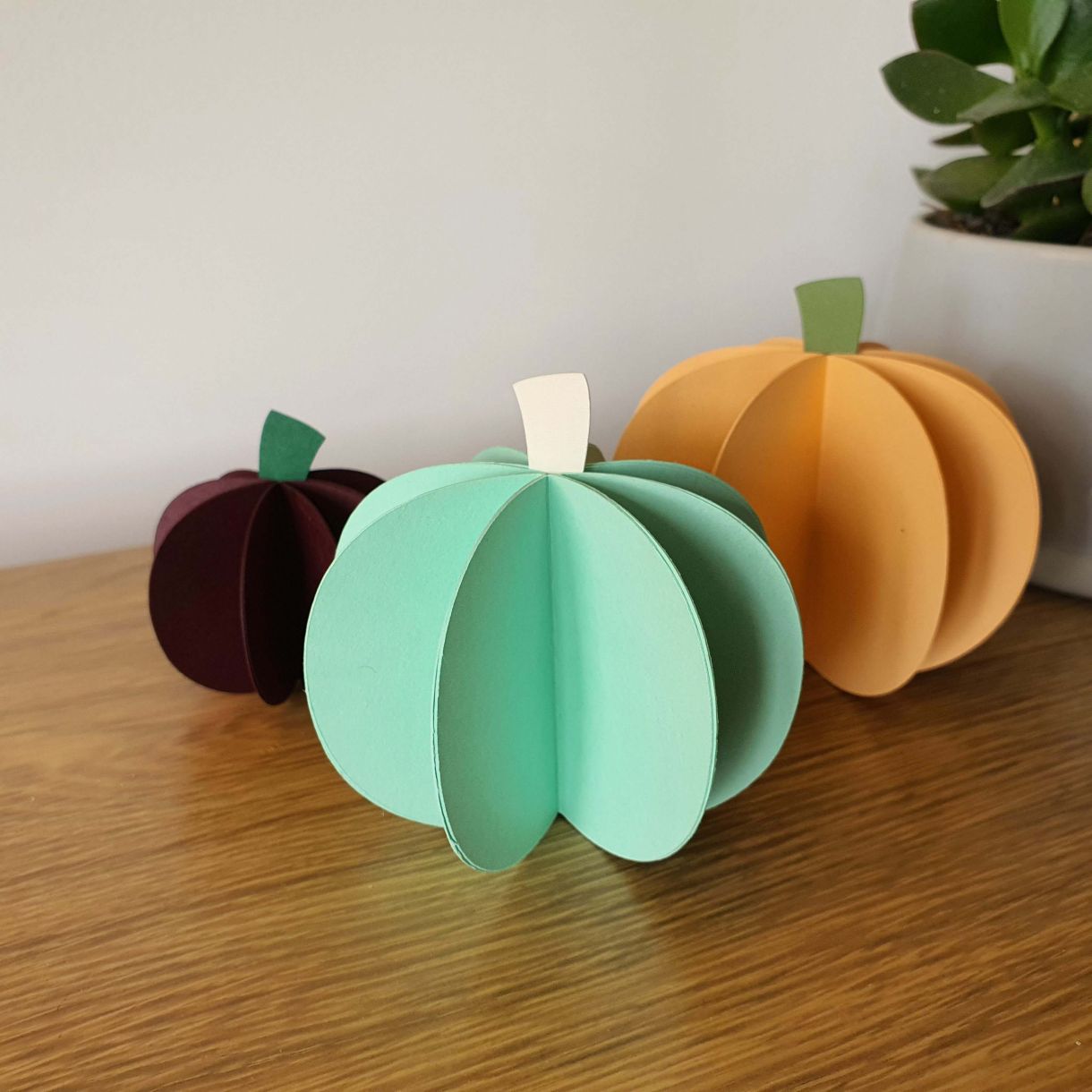 With the summer months behind us, and the festive season ahead, now is the perfect time to bring the autumnal vibes into your home with these quick and easy pumpkin decorations that are fantastic for kids to make!
-----------
This design is so versatile, almost any colours will do, but Papermilldirect's Autumn Mixed Card Pack is a great place to start for some gorgeous colour options. For the pumpkins I made, I used the following card:
You will also need the following craft supplies: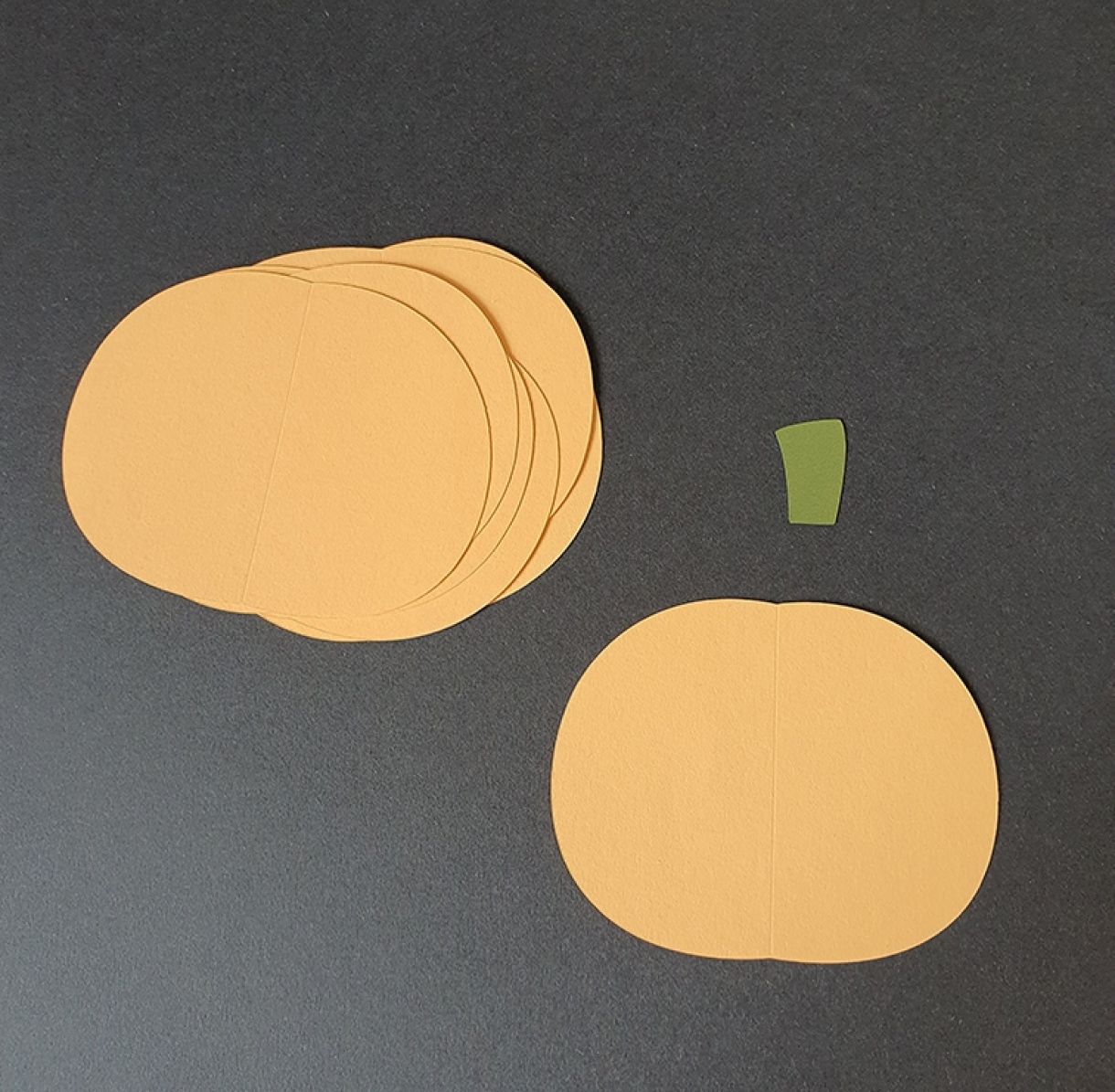 Start out with drawing a pumpkin shape template on some plain card - you're basically looking to make a slightly squashed oval that "pinches" into the middle at the top and bottom. This can be any size, and if you want to make a set of them, why not do different templates of slightly different sizes.
(If you're struggling to make it look right, you could find a picture to copy from the internet, or draw two overlapping circles using something round as a guide.)
Once you have your template, use this to stencil and cut 8 of the same shape from your main pumpkin colour card (e.g. Woodstock Arancio Card 285gsm). If your getting your kids to make this bit, make sure you use safety scissors, and line up each template carefully to get all your pieces the same size!
Score a line down the middle of each pumpkin shape, using a blunt tool like the back of a butterknife or an empty biro, using a ruler to keep the line straight.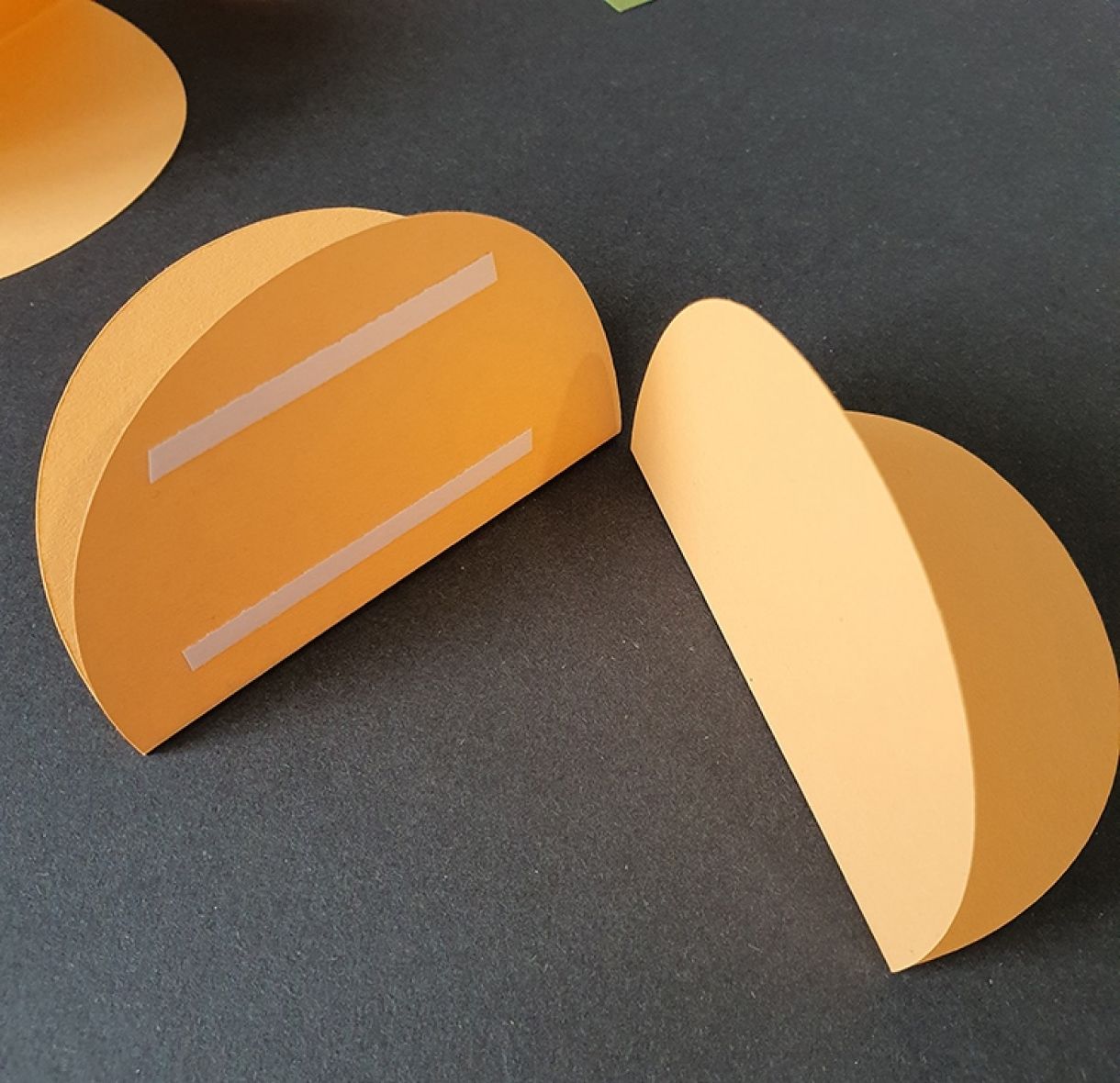 Fold each of the shapes in half, and start applying glue or strips of tape to the back of each piece, lining them up carefully to match the shapes - keep going until you have all 8 pieces stuck together in a round.
(FUN TIP: If you wish, you could also turn this into a 3D pop-up card, by sticking the last two sides either side of the fold inside a piece of folded card instead!)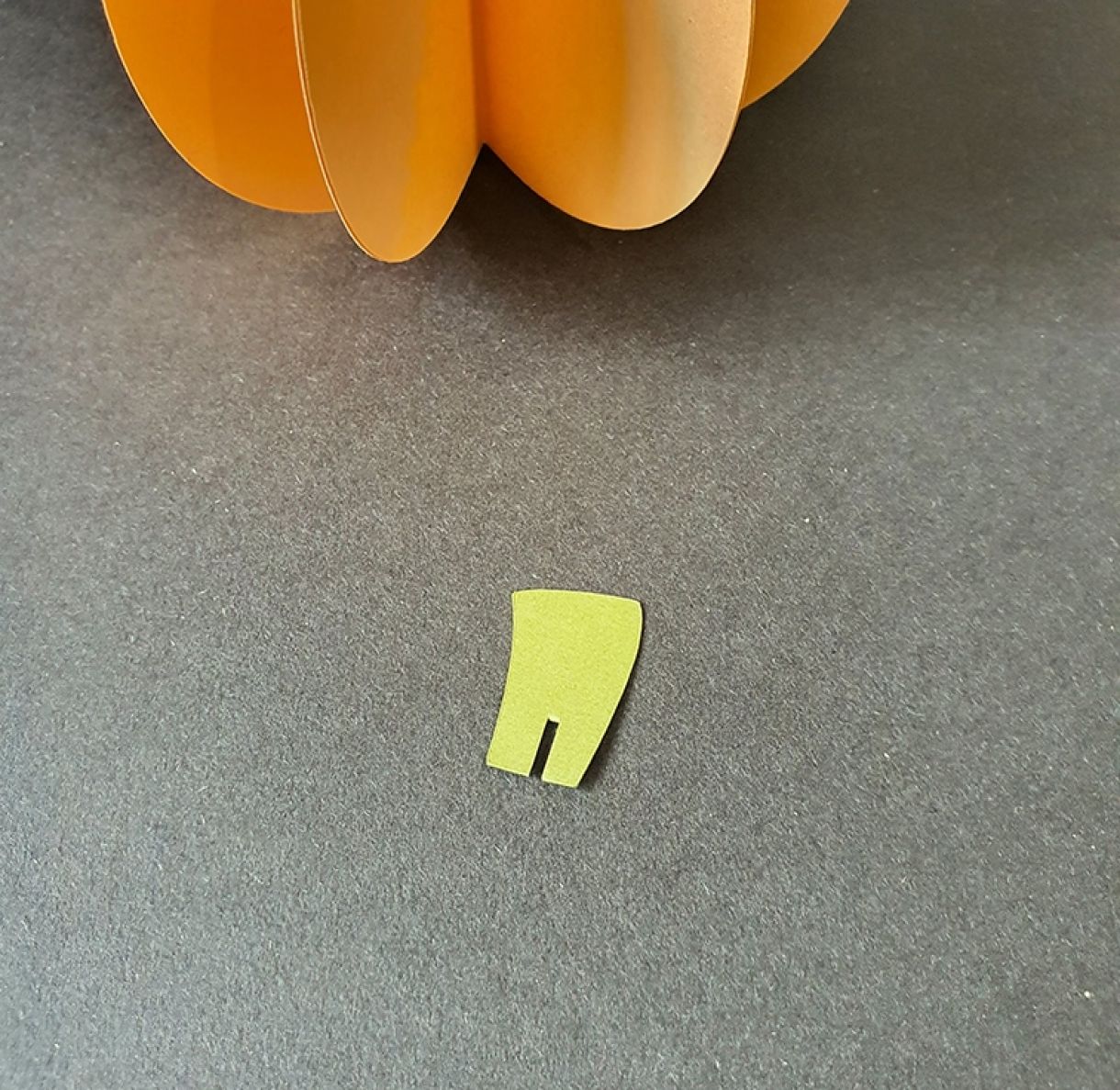 Lastly, cut a little stalk shape from your other card colour (e.g. Verdigris Materica Card 250gsm) and cut a little slit at the bottom of it, so you can slide it on top of your pumpkin and apply a little glue or tape to stick it in place.
That's it! That's all it takes to fill your house with these cute little seasonal decorations - get growing those pumpkin patches!