Fab at 40
0
Posted on 18th March 2022 by Gemma Campbell
Filed under Card Making Ideas, Projects And Cards By Type, Happy Birthday Card Ideas, Papercraft Disciplines And Techniques, Die Cutting Techniques
Combine yellow and orange for a bright and cheery birthday card.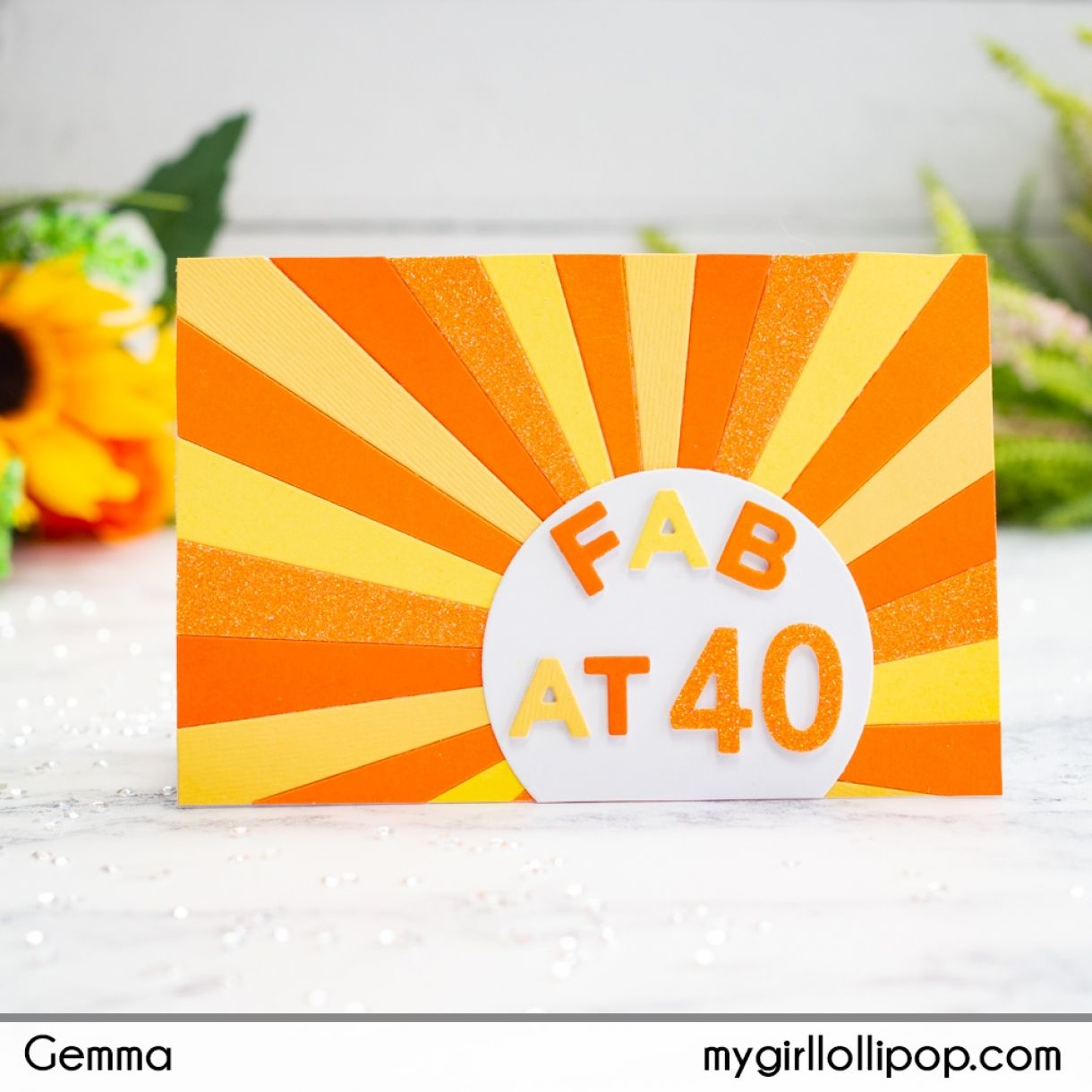 I picked 5 different pieces of yellow and orange card from Papermill Direct, with different textures and finishes. I used a die to cut out some slices, then arranged them on a panel of thin paper.
Once I'd adhered all the pieces, I trimmed down the panel and added it to a card base.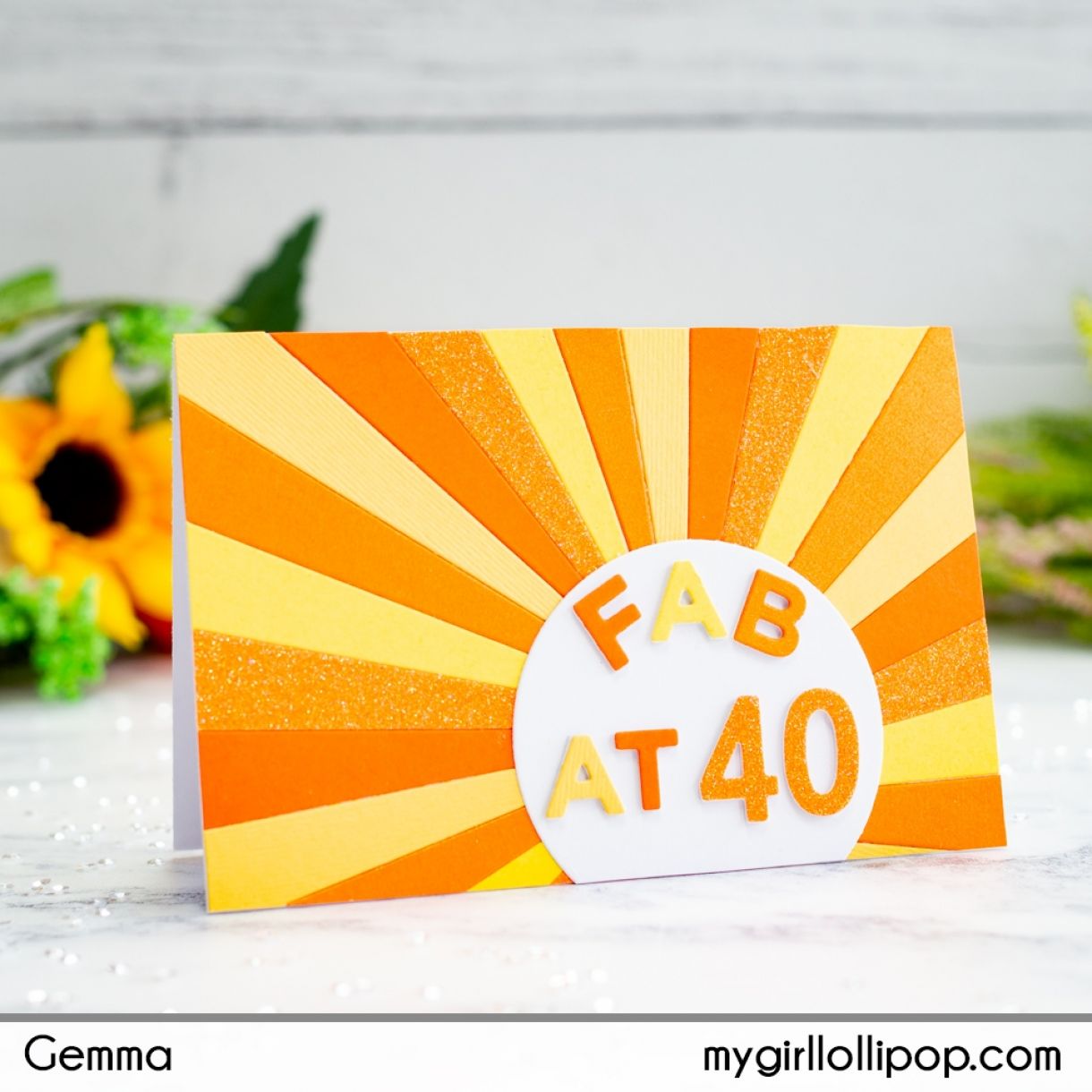 Next, I die cut a circle of white card and adhered it to cover the area where the card slices meet, trimming away the bottom edge.
The circle gives a nice large space for a sentiment. I used the same yellow and orange card to cut out letters and numbers to make my sentiment. I layered them up for dimension, then adhered them to the circle to finish.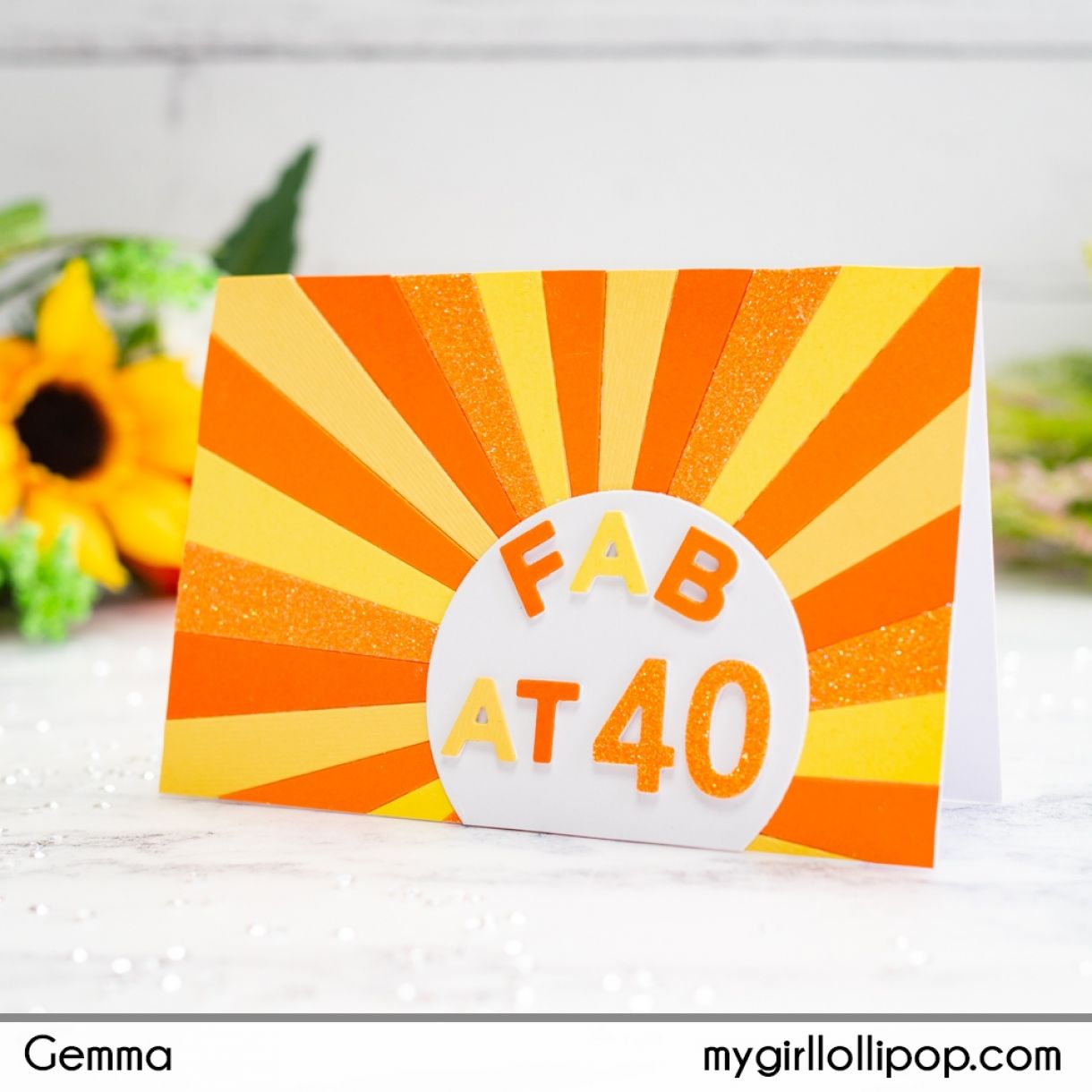 About this card
Card base: 3.5 x 5.25"
Papermill Direct Card: Neon Orange Glitter 220gsm, Daffodil Yellow Smooth Card 240gsm, Mandarin Orange Plain Card 240gsm, Daiquiri Cocktail Double Sided Pearlised Card 290gsm, Pompelmo Nettuno Linen Effect Card 280gsm
Standalone Dies: Spellbinders Color Block Slices, Hello Bluebird Jane Small Alpha, Hello Bluebird Charlie Numbers, Hello Bluebird Nesting Circles
Have a lovely day,
Gemma