Death Star Balloon Card!
0
Posted on 29th September 2018 by Nicole Mullen
Filed under Card Making Ideas
Hi all,
Nicole here with a very fun card for any Star Wars fans in your life! I was inspired by this card from Awesome SVG's, but I switched it up to work for me. I used:
Papermilldirect Grey A5 card base
SVG File adapted from Awesome SVG's
I layered my card up starting with grey card as the base and cutting the 'Death Star' and 'Darth Vader' from black card.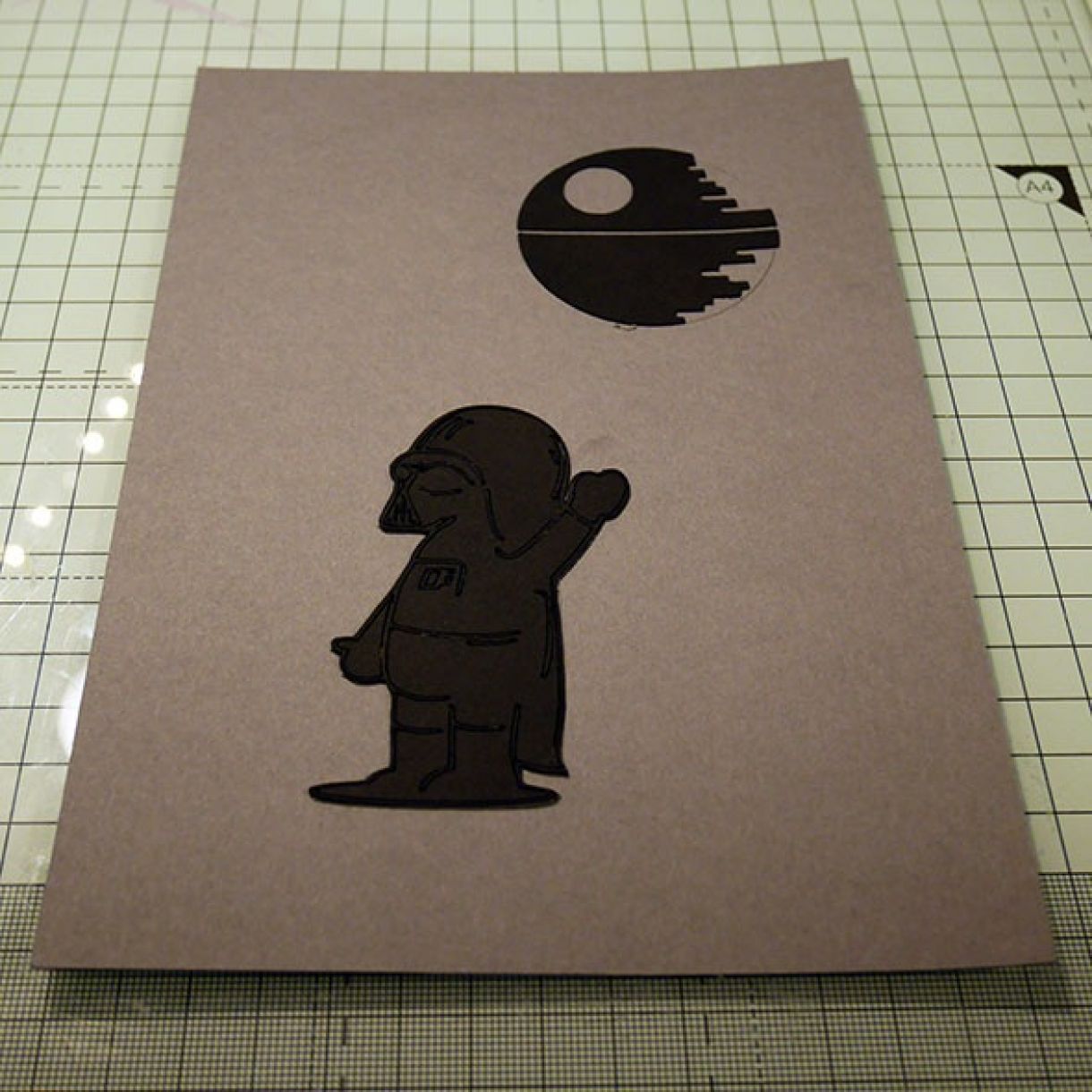 The hammered white card layer had the balloon shape and the Darth Vader outline shapes cut out to reveal them both underneath as you can see below. To make sure these lined up with the grey panel I traced these cut outs onto the grey panel first (which you can see in the first image above) then glued down the Death Star and Darth Vader.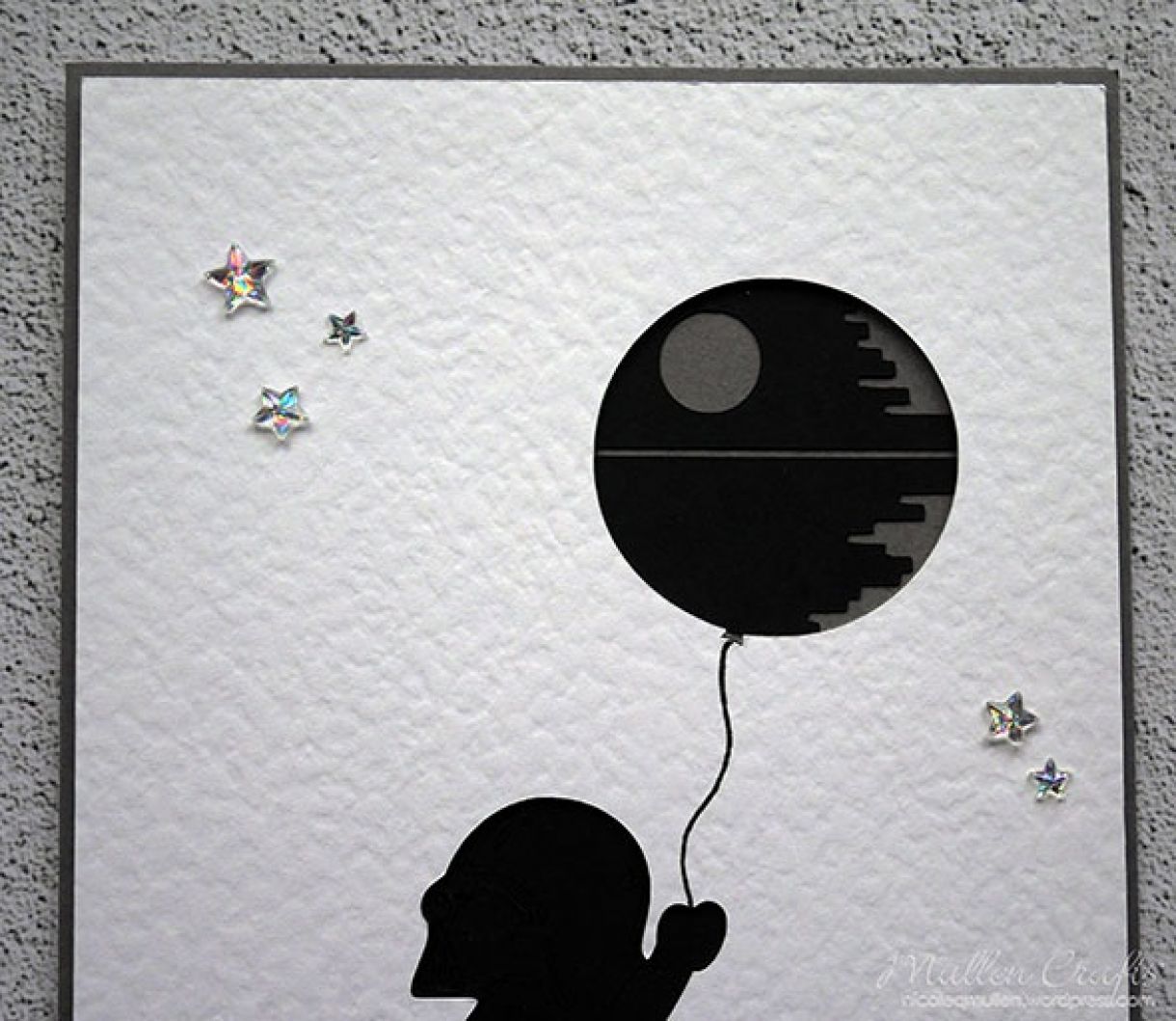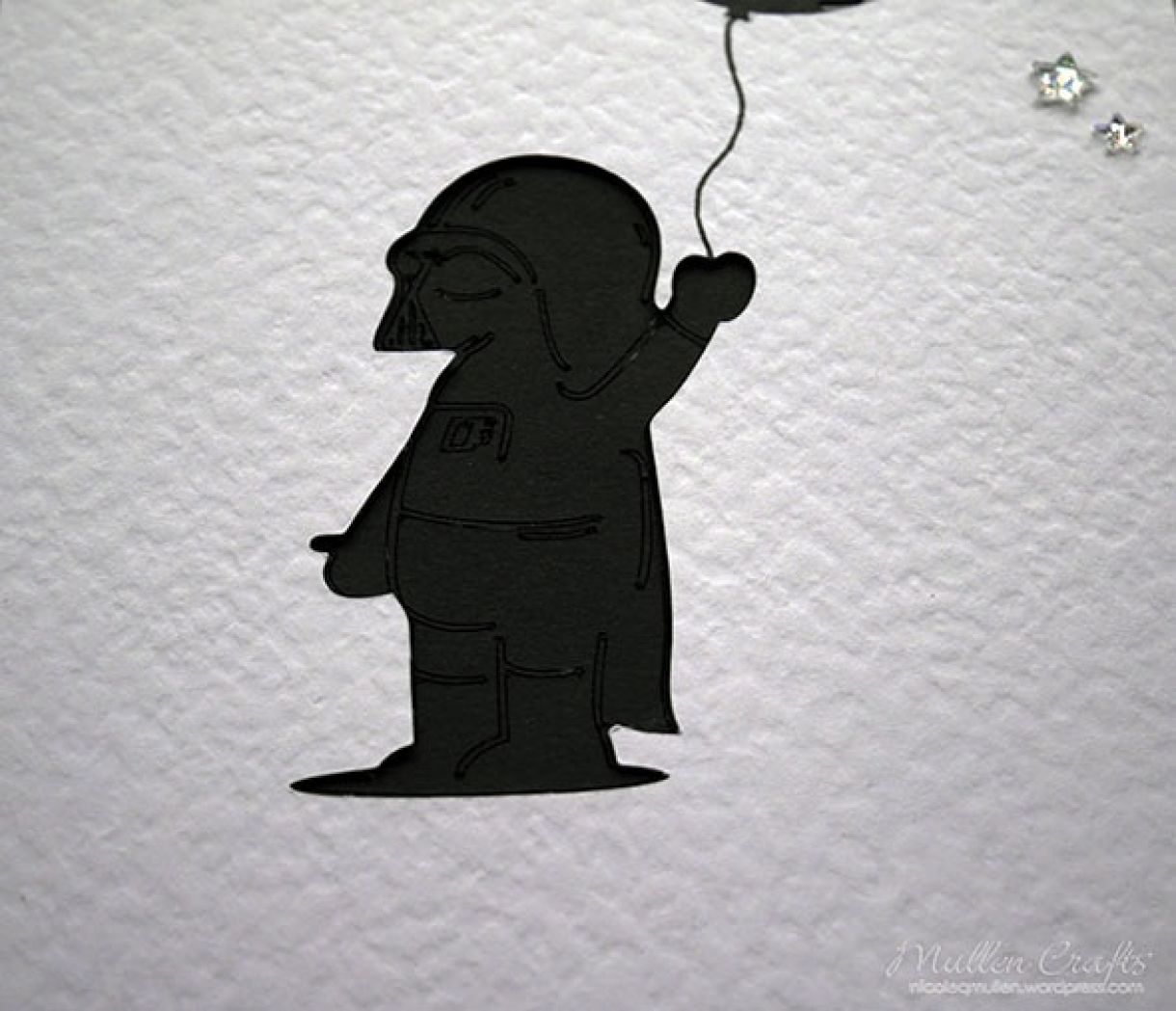 It is supposed to look like Darth Vader is holding a balloon - the circle shape is cut with a little balloon tail at the bottom. So I simply drew a balloon string from his hand to the balloon tail. I added some stars and then had a dilemma. I liked it as it was so much I didn't want to add a sentiment. So ended up adding the sentiment inside as a compromise, which the recipient really appreciated!