2019 Create-A-Calendar - Autumn Months and December
0
Posted on 28th September 2018 by Sylvia Ames
Filed under Design Team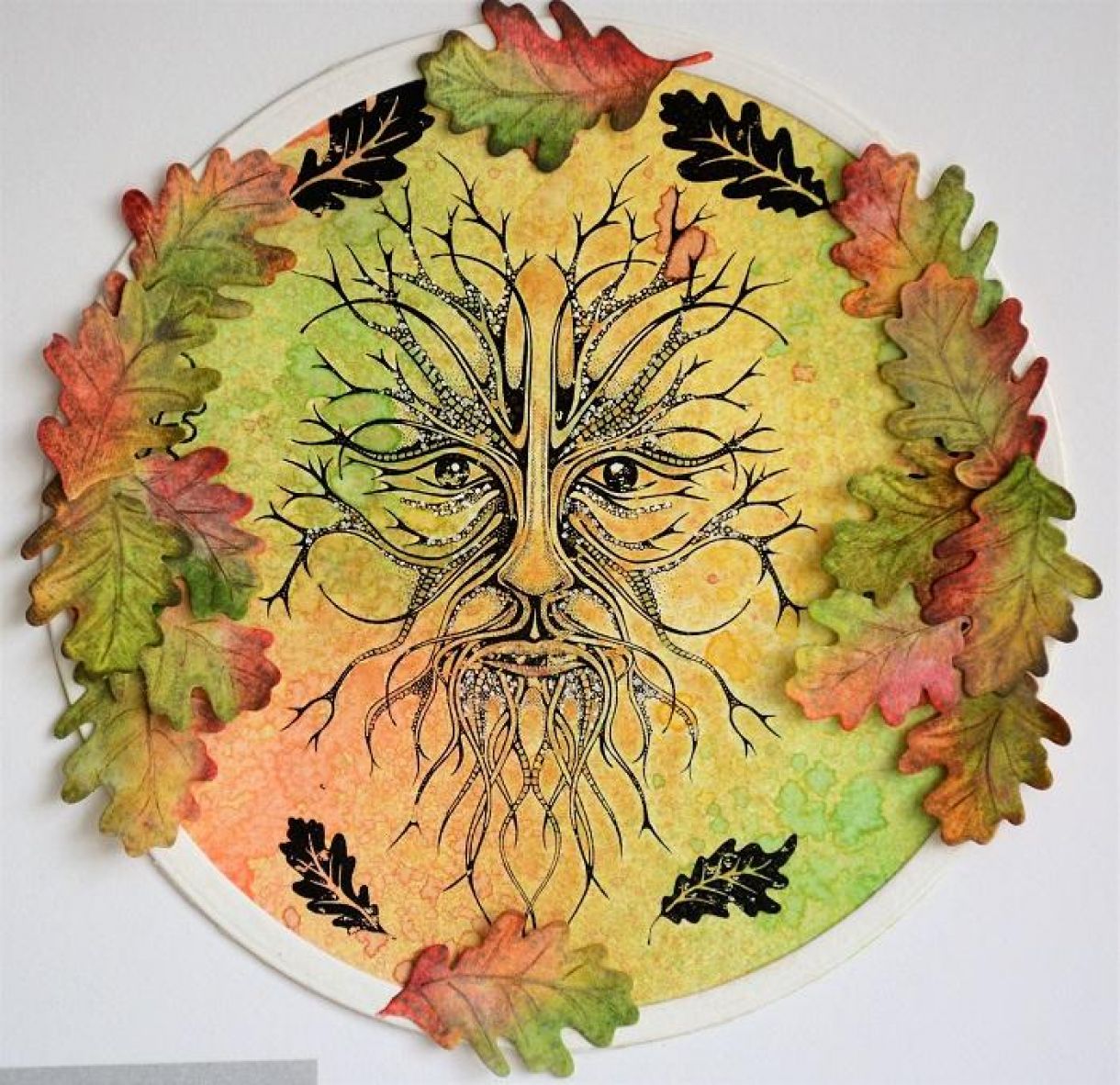 Hi everyone, Sylvia here with the last four pages of my 2019 Create-a-Calendar. Autumn is my favourite season, beautiful colours as the leaves change and the weather becomes colder with low mist and dappled sunshine in the early morning.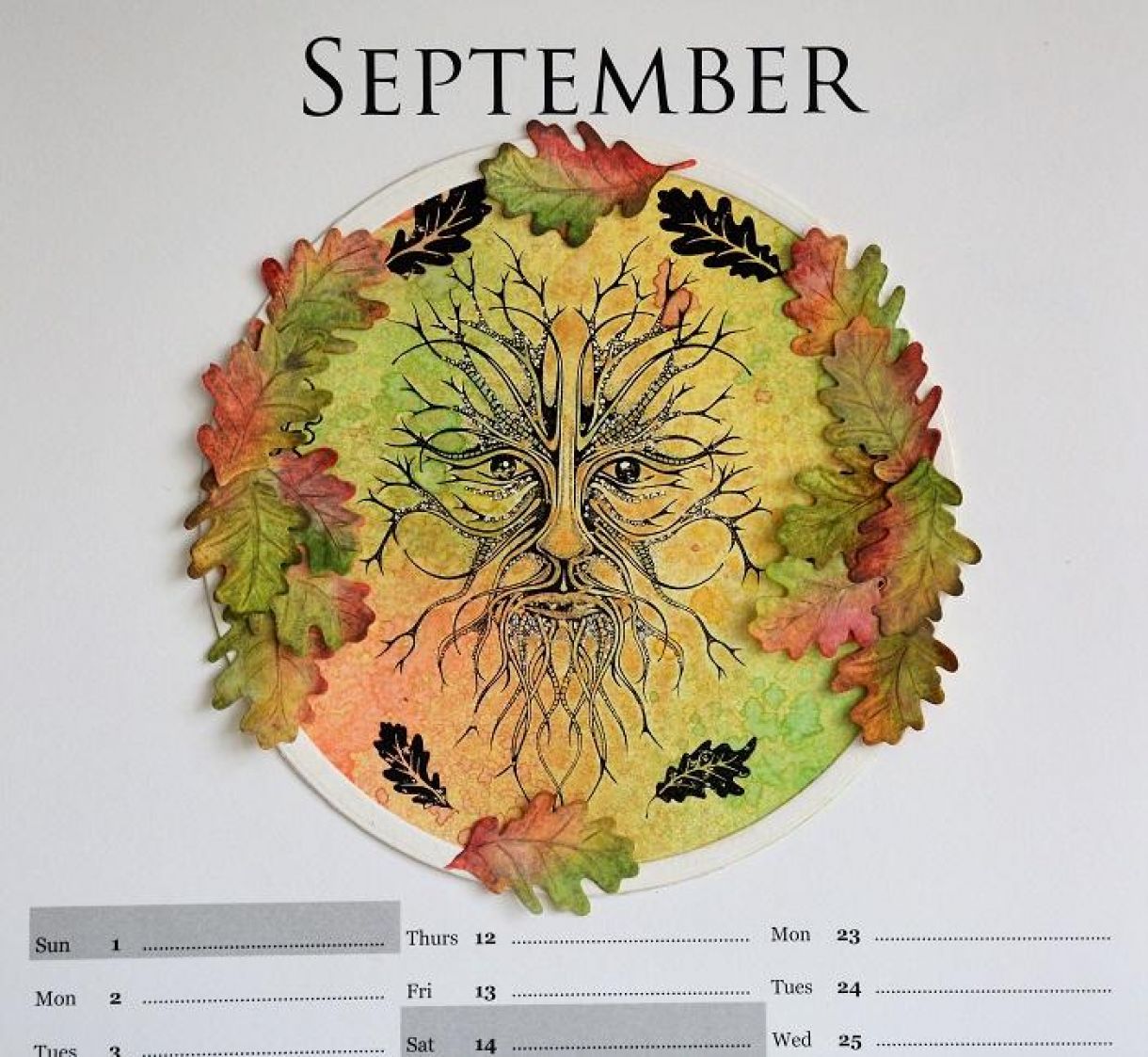 My September page is the beginning of Autumn. I used gold, green, yellow, orange and red spary inks. The image is "The Green Man" from Lavinia Stamps and the Oak Leaf is from a stamp and die set from Crafters Companion.

October had to be something Halloween related. I love this Stampers Anonymous "Raven" stamp and coloured it and the background with red and purple spray inks. I let the red run down the page a little to make it a little more spooky! I couldn't resist adding the tiny die cut bats.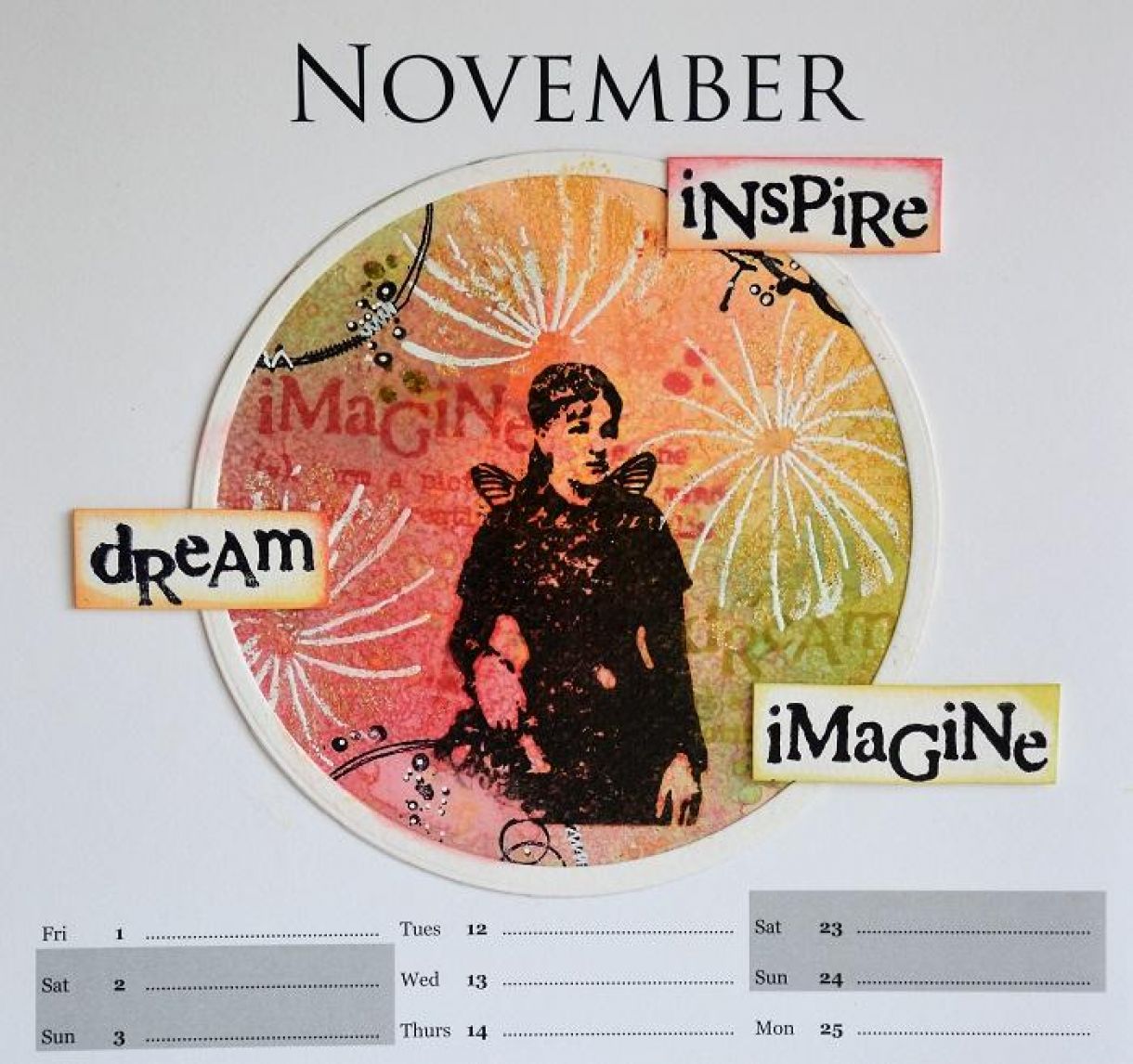 November was a difficult one, I wanted a 5th November theme but couldn't find a stamp suitable. In the end I coloured the page with orange, yellow and green spray inks, stamped a firework flourish which was embossed in white and added a stamp I received with a magazine subscription some years ago (not sure of the make). The words are Visible Image, these were stamped onto the background, stamped and cut out and added to the outside of the image.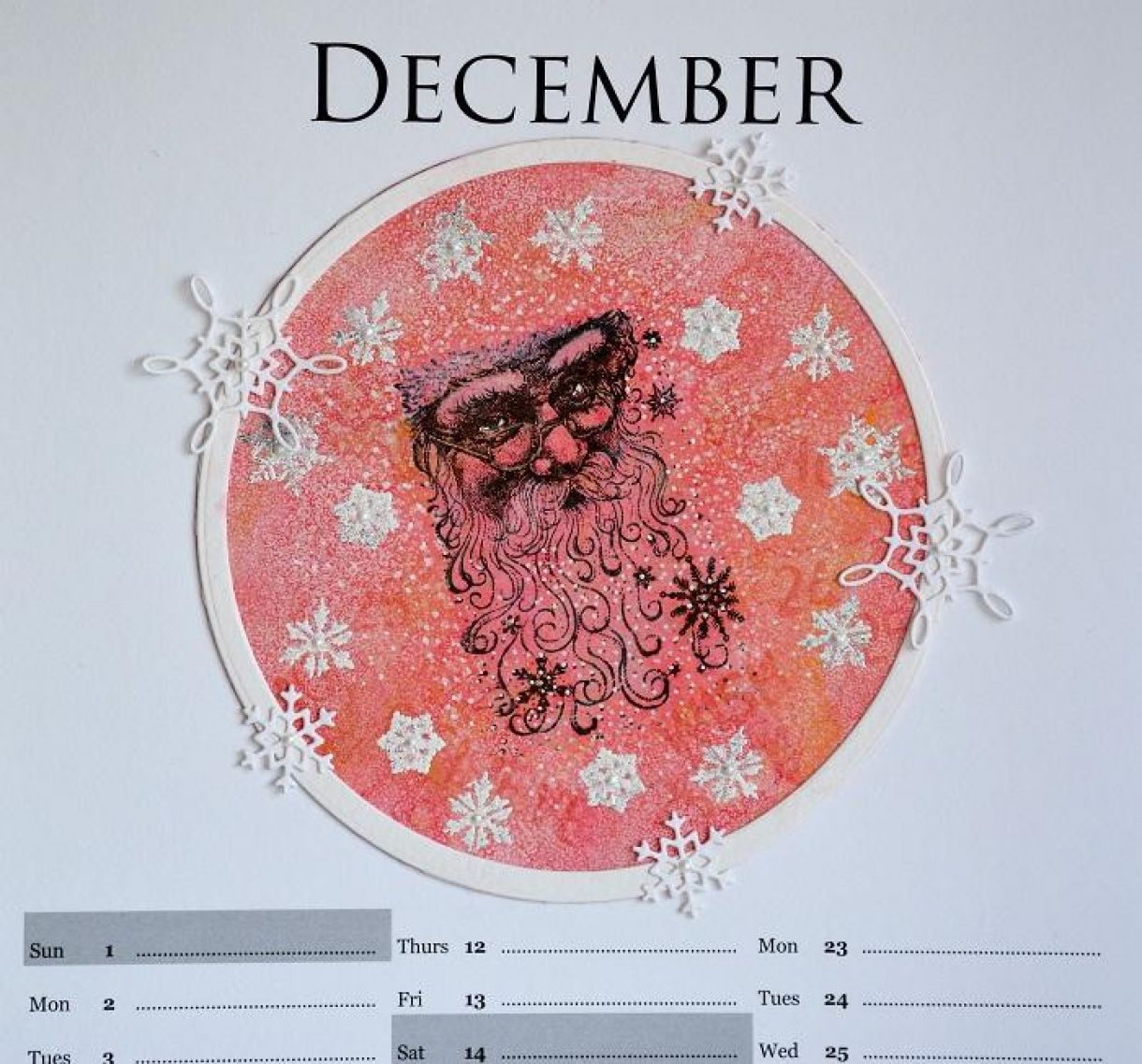 Lastly my December page. It had to be an image of Father Christmas and this is my favourite go to stamp, it is so detailed and makes fabulous Christmas cards. The background was spattered with red spray ink, stamped over in white using a stamp called "Fields of Sky", I love using this stamp for snowfall on my cards. Snowflakes were stamped and white embossed and a few die cut snowflakes added.
I hope you are all having fun with your create-a-calendars whether making them for yourself or to give as gifts. I hope the design team ladies have inspired you with their gorgeous calendar pages over the past month or two.
Sylv xx