Cute Beach Hut Garland
0
Posted on 25th August 2020 by Alison Pendlebury-Brown
Filed under All Papercraft Tutorials, Design Team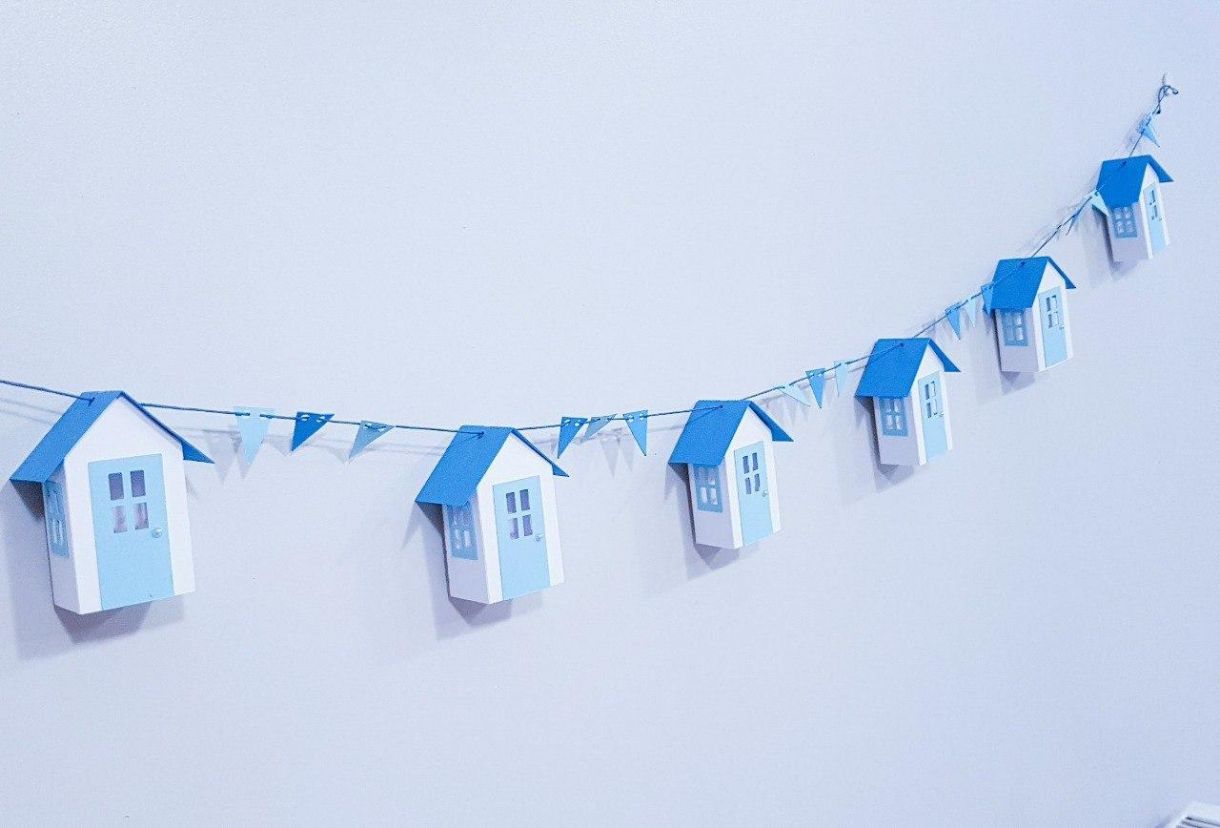 I hope everyone is well out there and that some of you are able to be getting back some routine. A few of our family recently had a socially distancing get together in my niece's back garden for a couple of family birthdays. I made a couple of buntings and cake toppers and came across an .svg file for this super cute beach hut garland. I know we're all wishing we could have a beach holiday at the moment so thought let's bring a bit of this into our homes.
For this garland you will need the following craft supplies and craft paper from Papermilldirect:
You will also need:
.svg file - I purchased mine from Etsy "Beach Hut Garland"
Cutting machine (I used my Cricut) or beach hut templates
Coordinating string or strong thread
large-eyed needle
Coordinating flat pearls for the door handles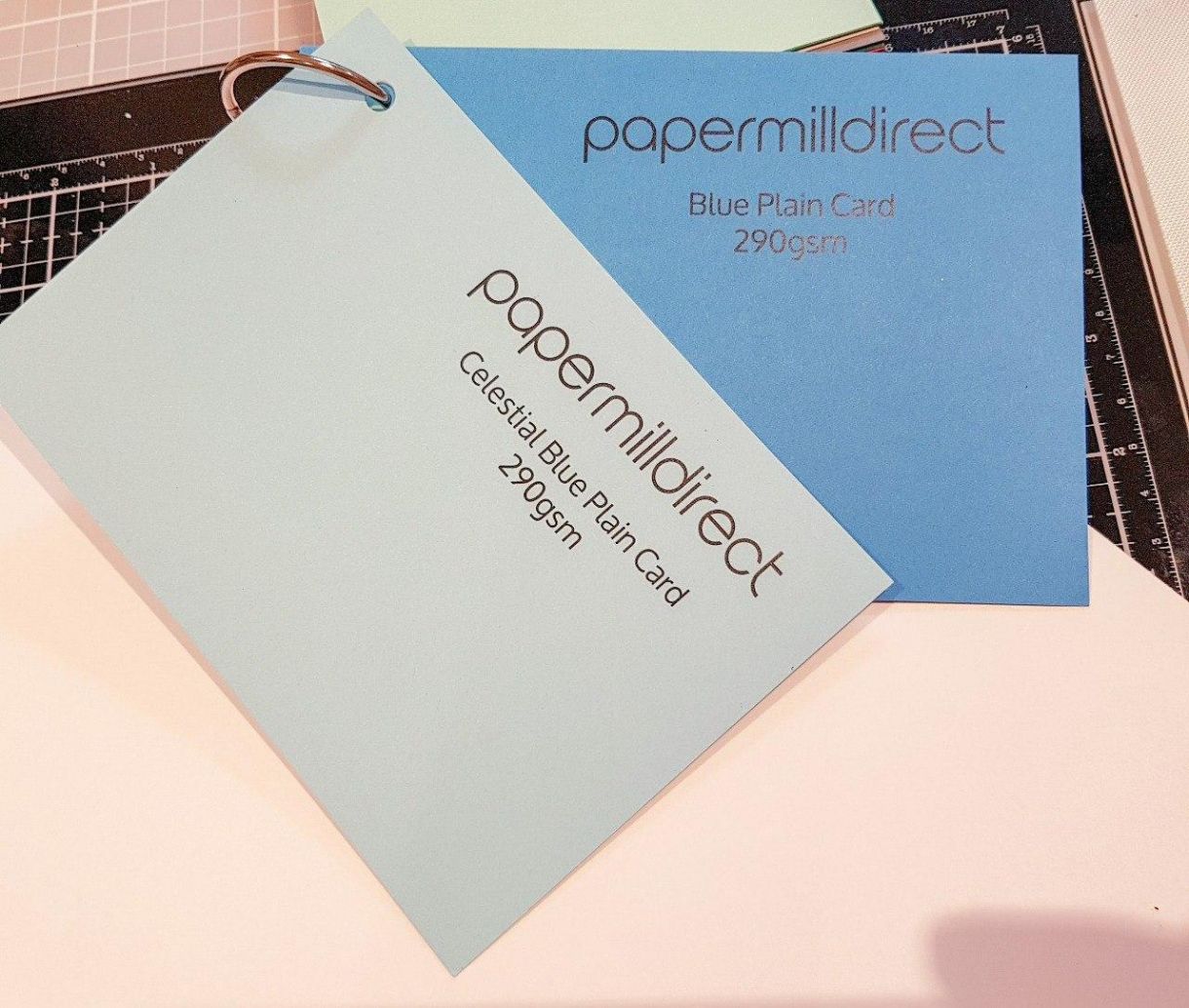 1. To create this garland I first cut and scored the beach hut pieces using my Cricut Explore Air 2 machine using the 3 card colours I had selected for this project. You could of course use different patterned card to make this garland suit your occassion. I made my garland with 6 huts, but you could have endless numbers of beach huts on yours.
2. Once all the pieces were cut I found adhering the doors and window frames before assembling each hut was easiest.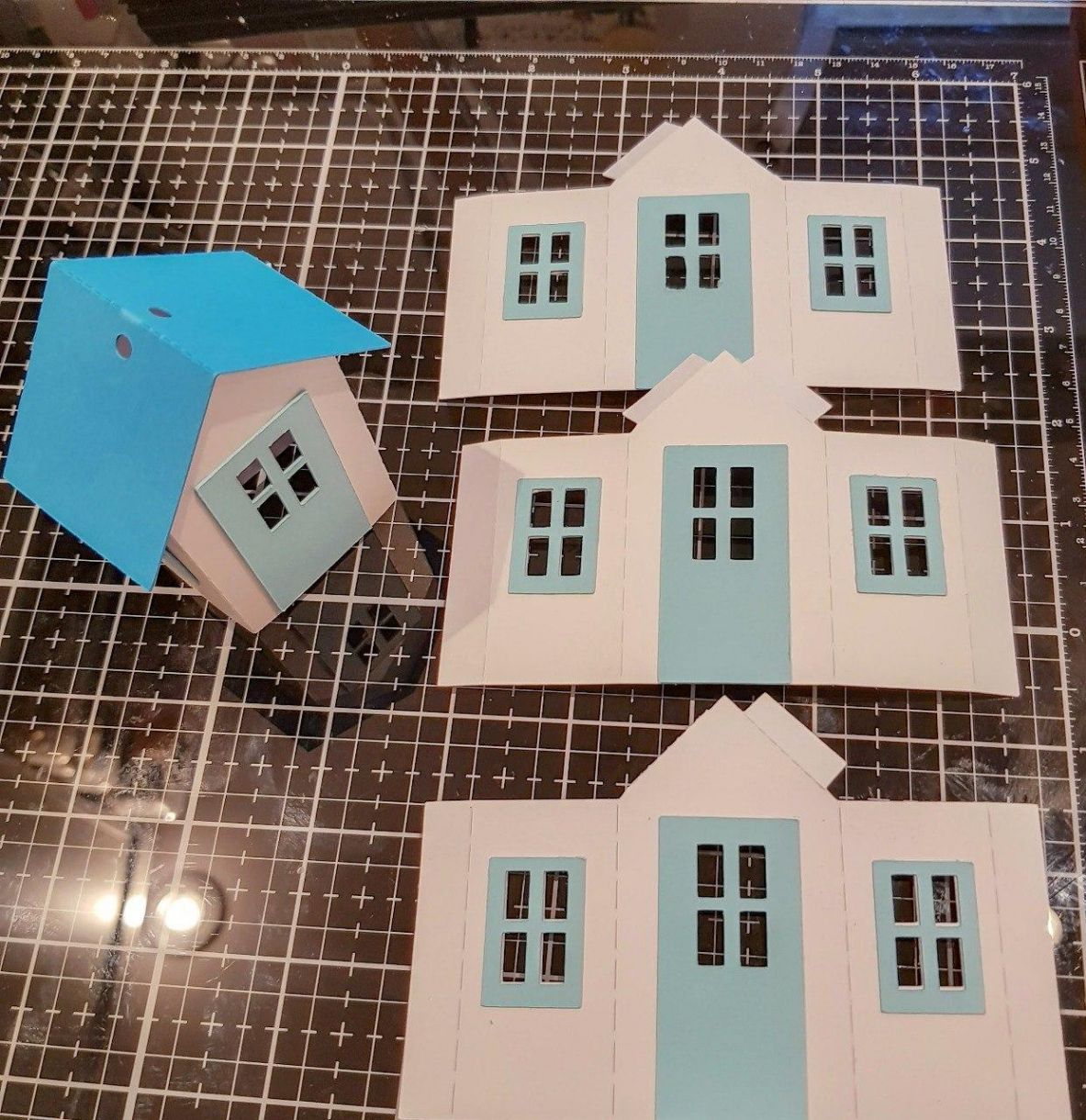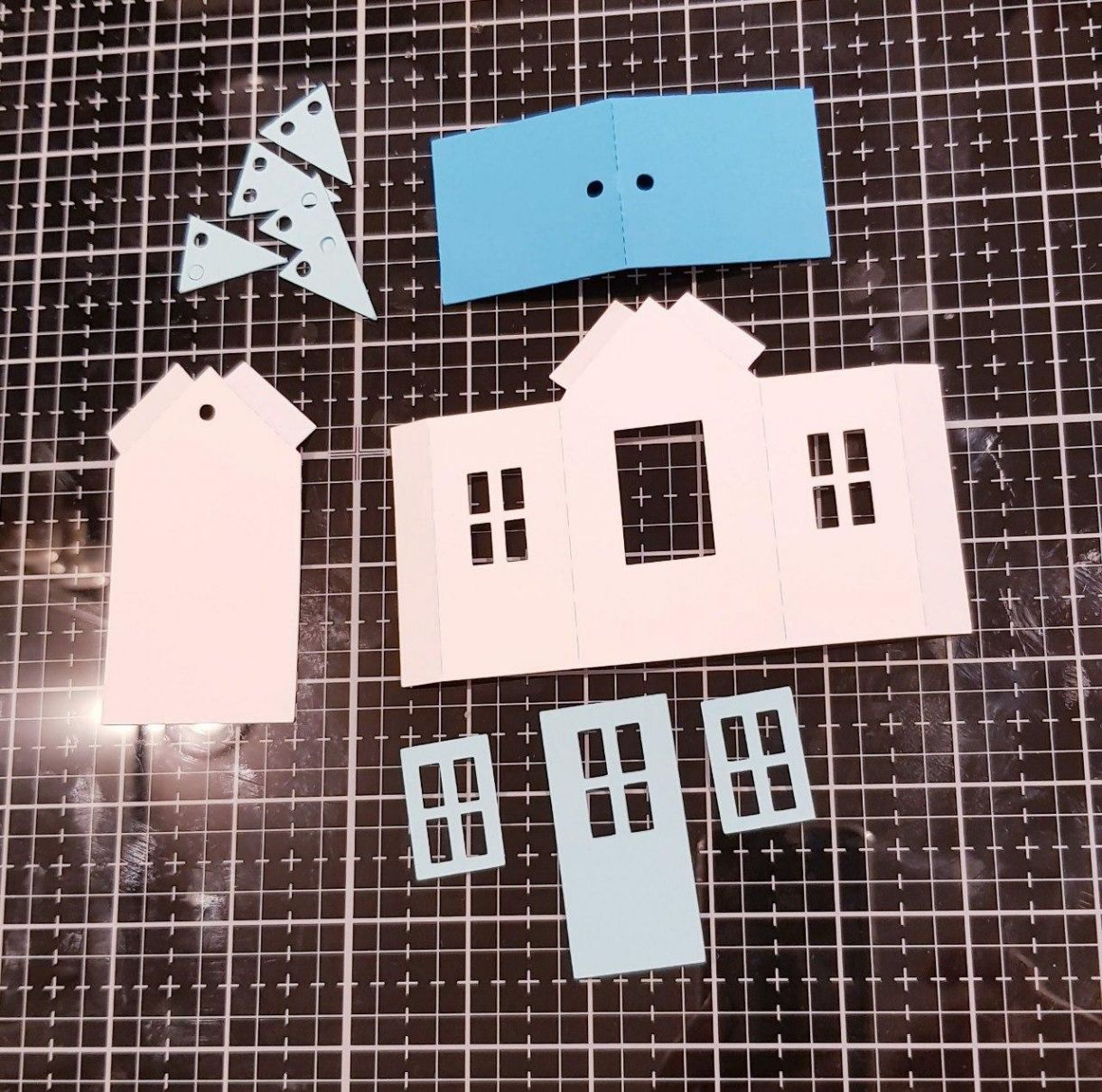 3. Adhere the roof to the top of the beach hut and voila you have one cute little beach hut.
4. Repeat with all the huts.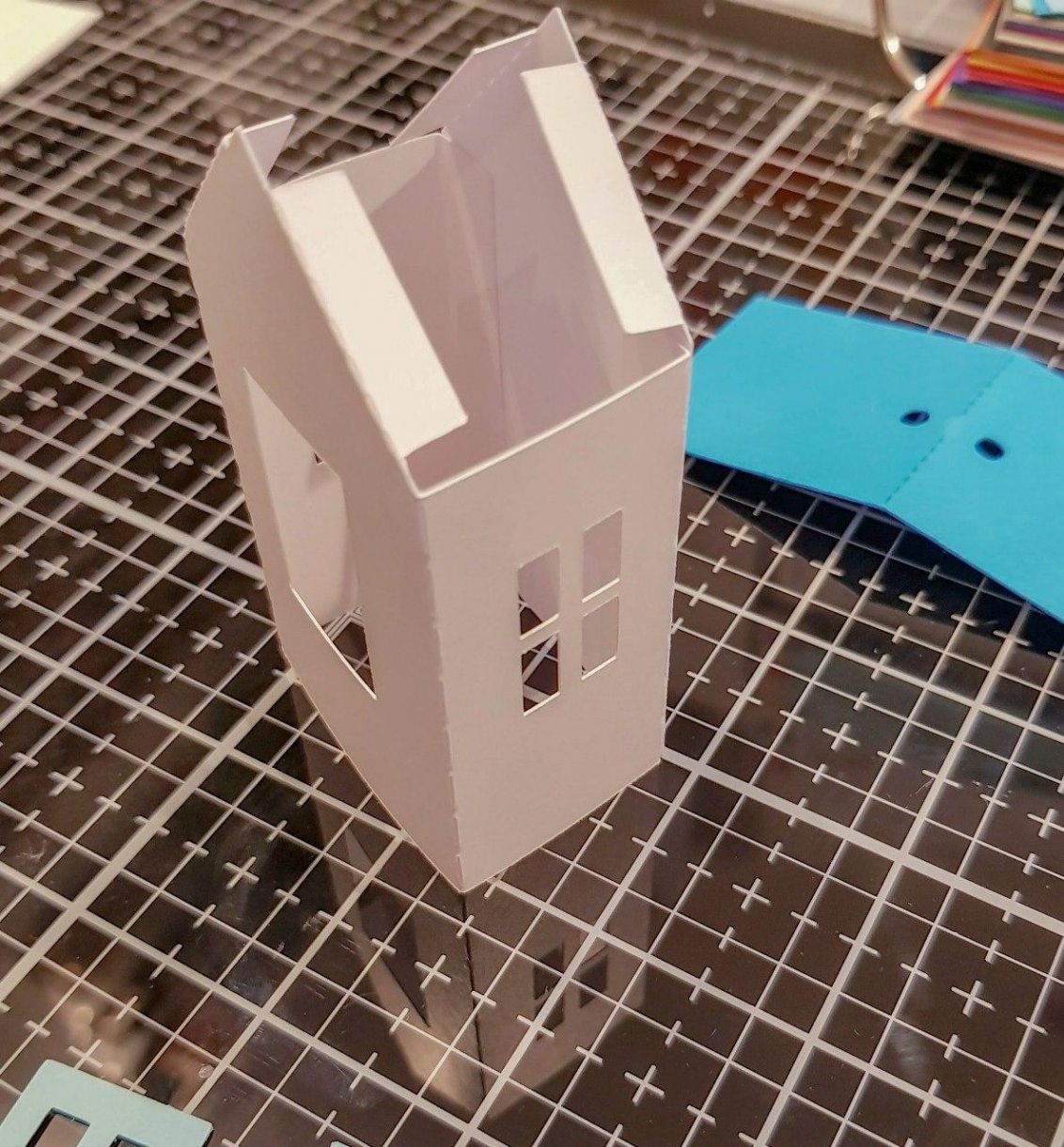 5. Now we are ready to assemble the garland. I found it the easiest to thread my string through a large-eyed sewing needle as this made it easy to thread through the holes in the roof of each hut and the small bunting pieces. You can put as many pieces of the bunting in between each hut as you'd like, I chose to put 3 in between.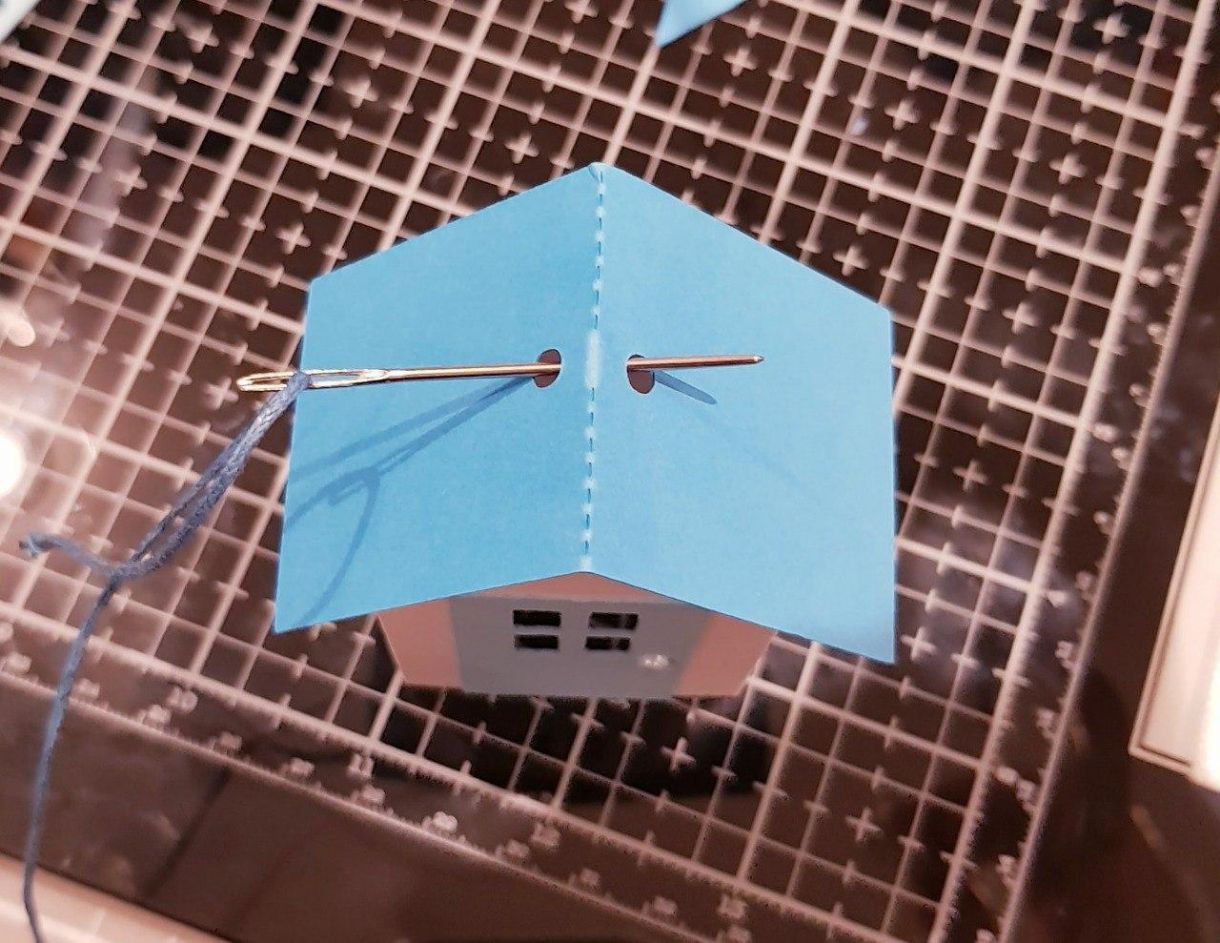 And there you have the garland finished. I also ran some battery operated fairy lights along the garland and it looks so pretty in the dark.
I originally thought that it would look super cute with a light in each hut but the lights I had were too close together to put one in each beach hut. If you can find them that are more spaced apart you could even thread the lights through instead of the string.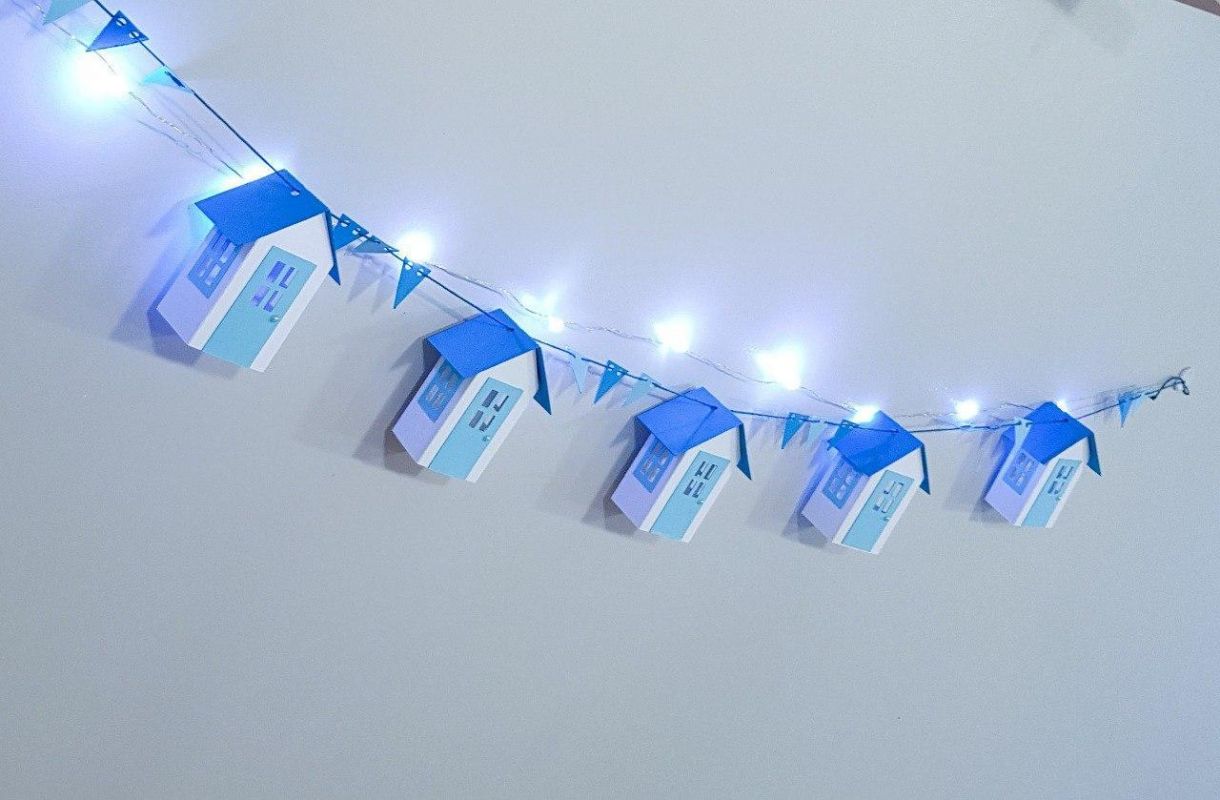 I hope you liked this little project and that it provides you with some inspiration. If you do give it a go please feel free to share it on our social media pages with the hashtag #papermilldirect.
Take care and see you soon!
Alison