Creme Egg Easter Bunnies!
0
Posted on 23rd March 2023 by Papermill Direct
Filed under Seasonal Crafts, Easter Craft Ideas
With Easter so close it's time to get those sweet treats dressed up and ready to go!
For all those cream egg lovers we have the hoppiest holders around.


To make these x4 bunnies you will need:
x2 Sheets of A4 Paper, We used Gold Glitter and Buff Brown
Double Sided Sticky Tape
Cutting Machine, We used a Silhouette Cameo
Creme eggs or Caramel eggs

Alternatively if you have access to a printer and not a cutting machine you could print the template and cut the bunnies out by hand.
To start off you'll want a template. I used this one after finding it on ShutterStock.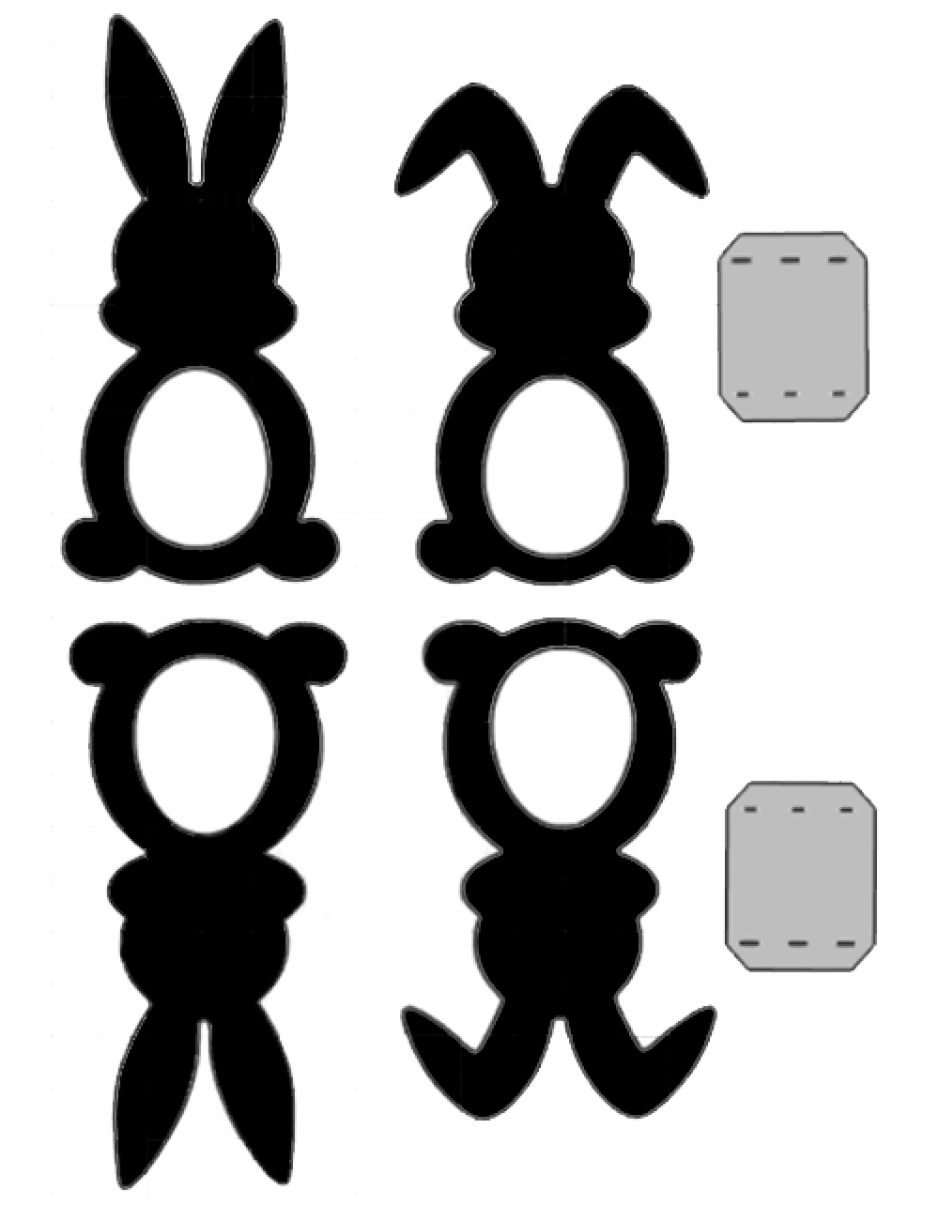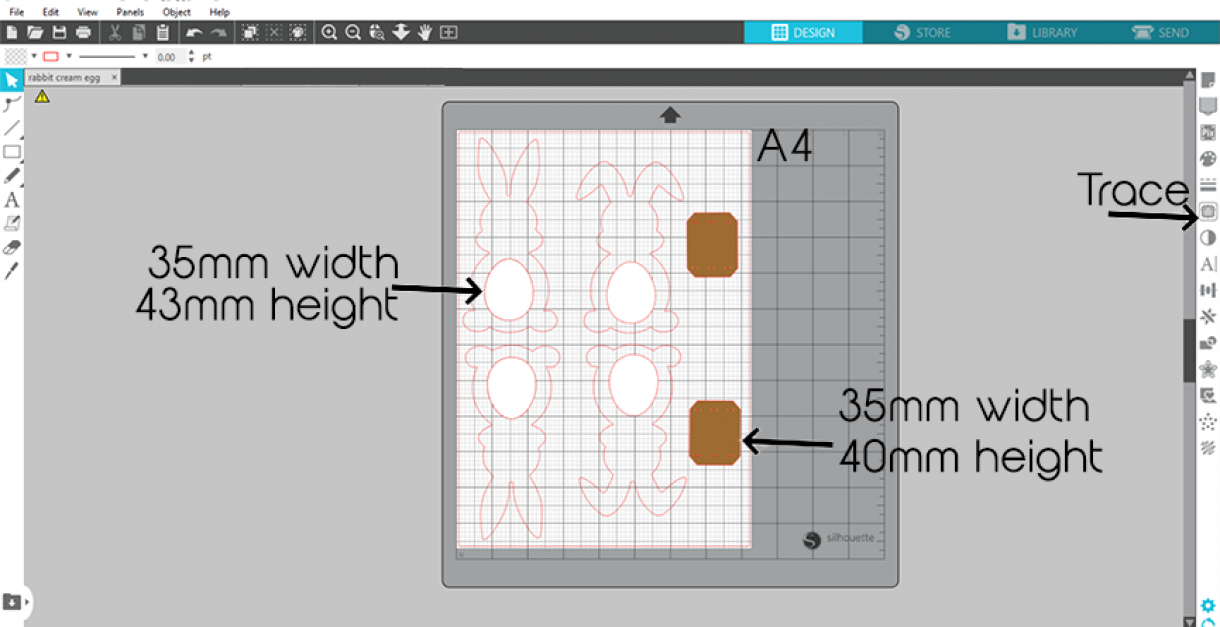 I traced the bunnies with my Silhouette Cameo then added the oval window for the creme egg to peep out of.
The oval measures 35mm at it's largest width and 25mm at it's tallest height.
I then made a bottom/base for my bunnies.
The bottom/base measures 35mm width by 45mm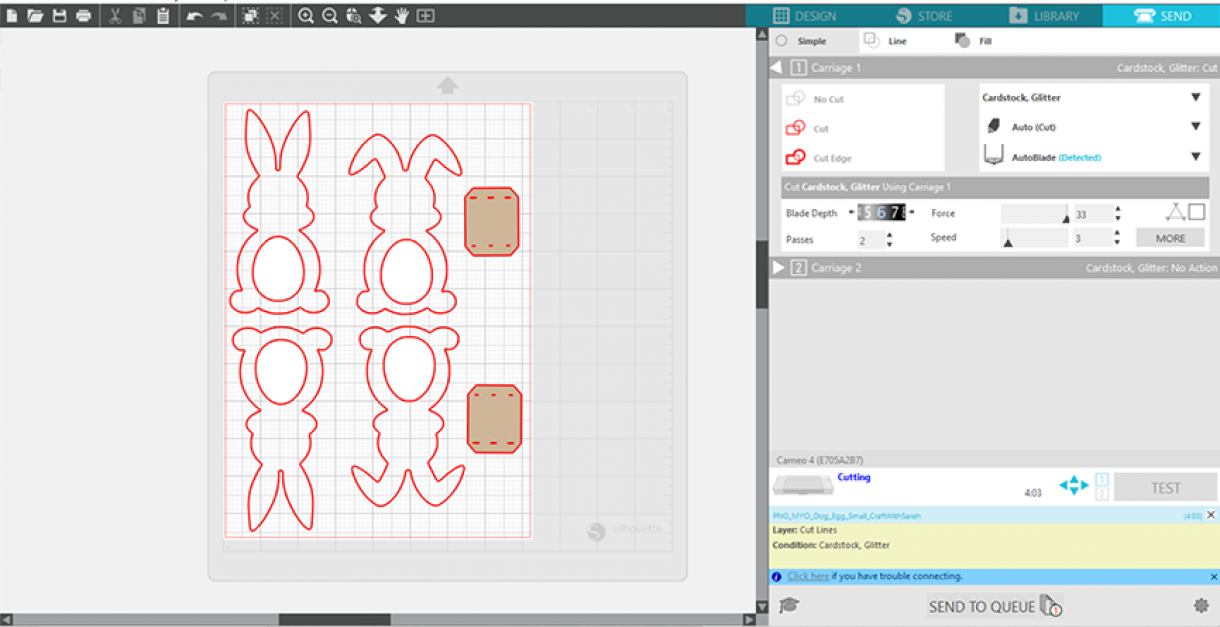 If you're using a Silhouette cameo with an auto-blade, like ours, then I would advise setting it to cut glitter card for any card 240gsm or above.
When I cut the glitter card I added an extra pass so it cut x3 times rather than x2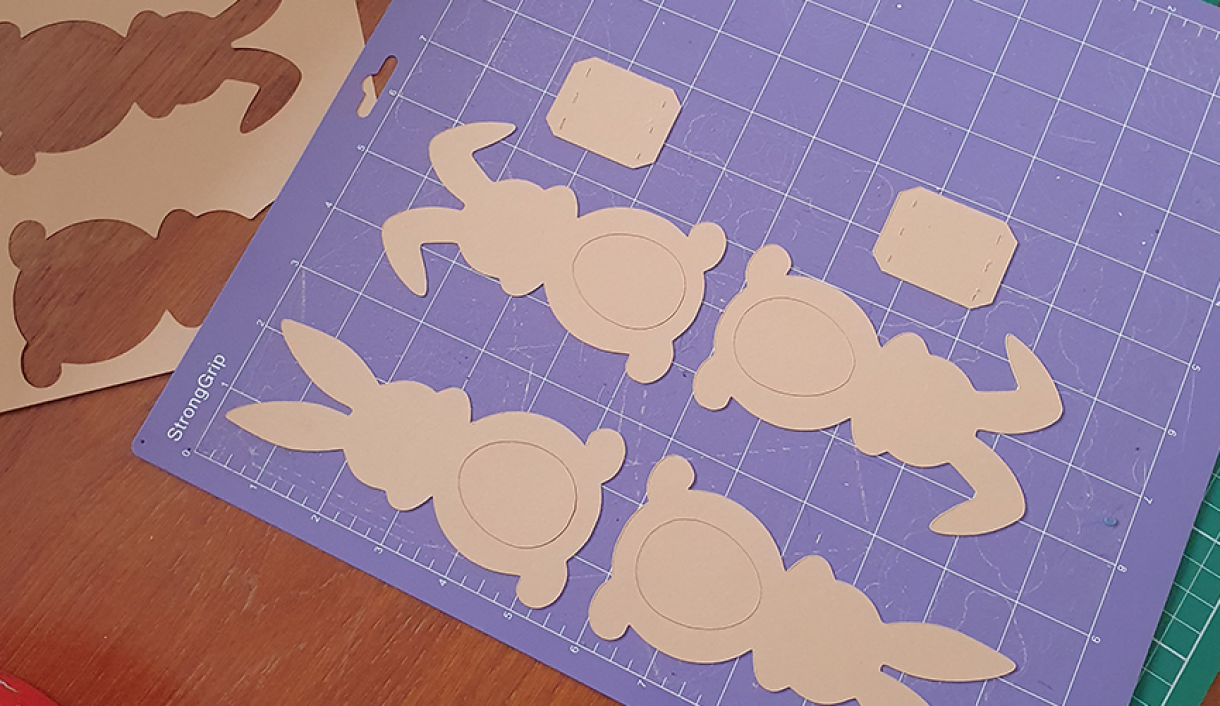 Once you have all your bunnies cut out then you'll want to find your double sided tape. You can use any type of adhesive but I prefer double sided tape so I always keep it close by.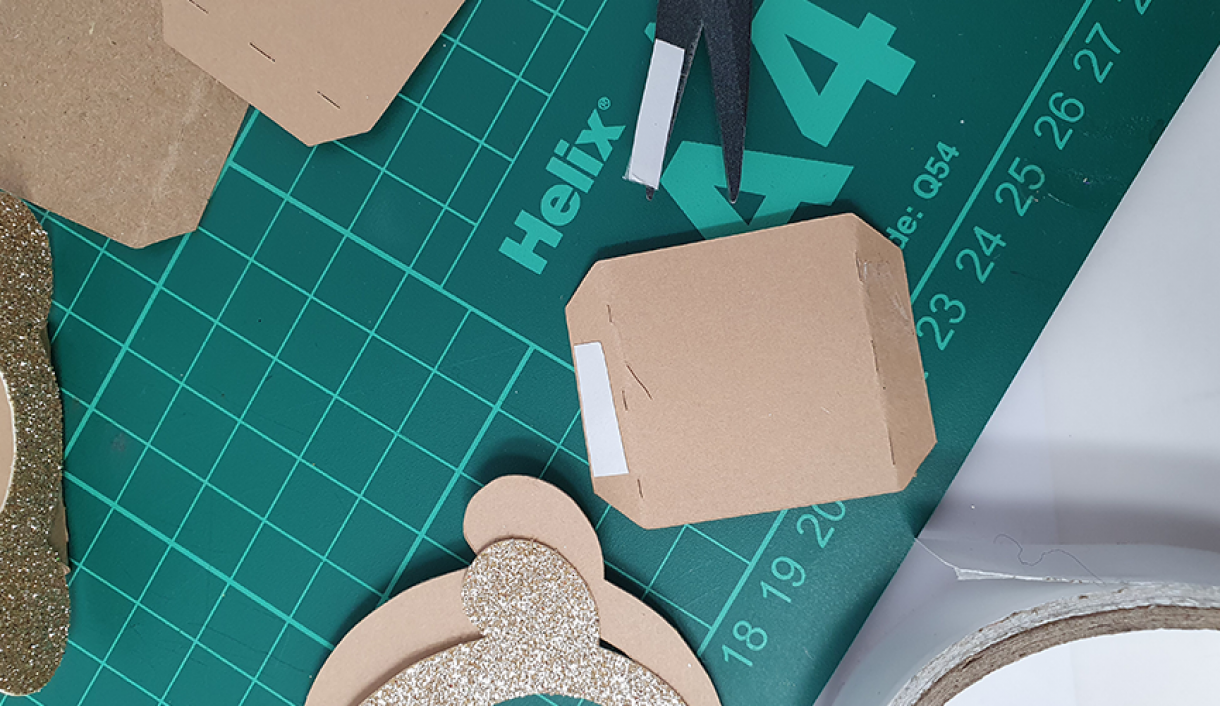 Pop you adhesive on the tabs of the base piece . Then attach both sides of the bunnies to the base.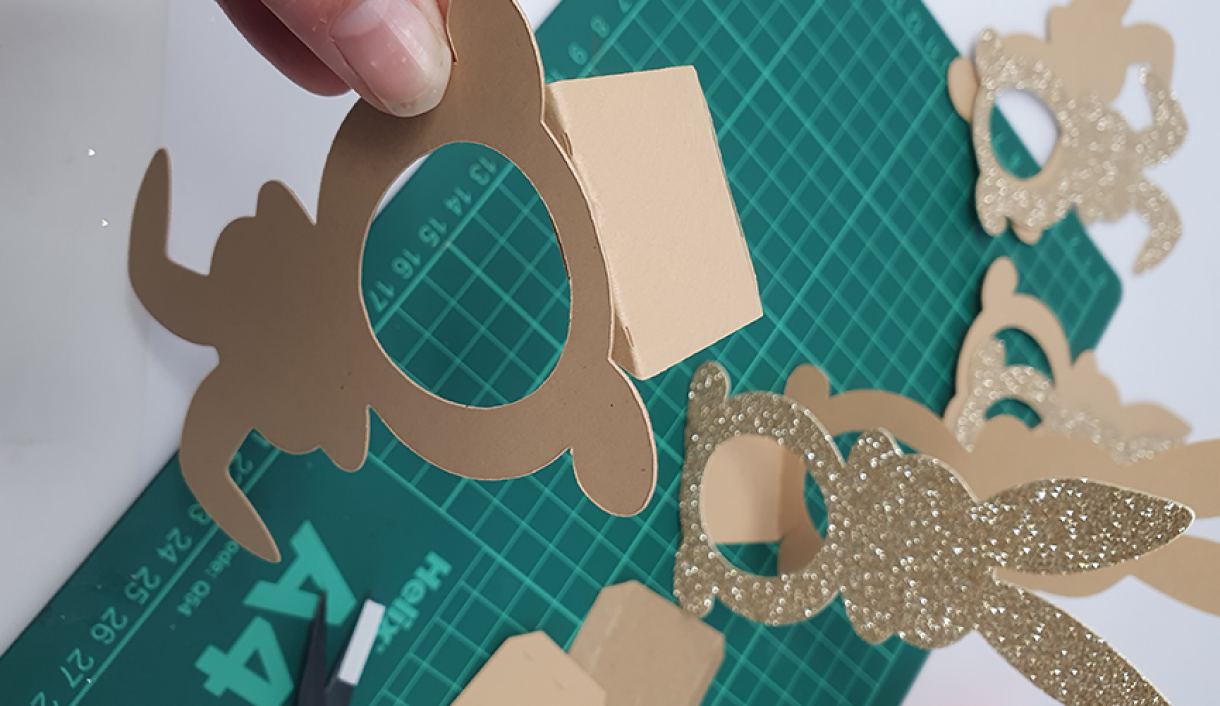 Add a little tape to the inside of the base. This is to keep your egg in place as they can be a little unpredictable at times!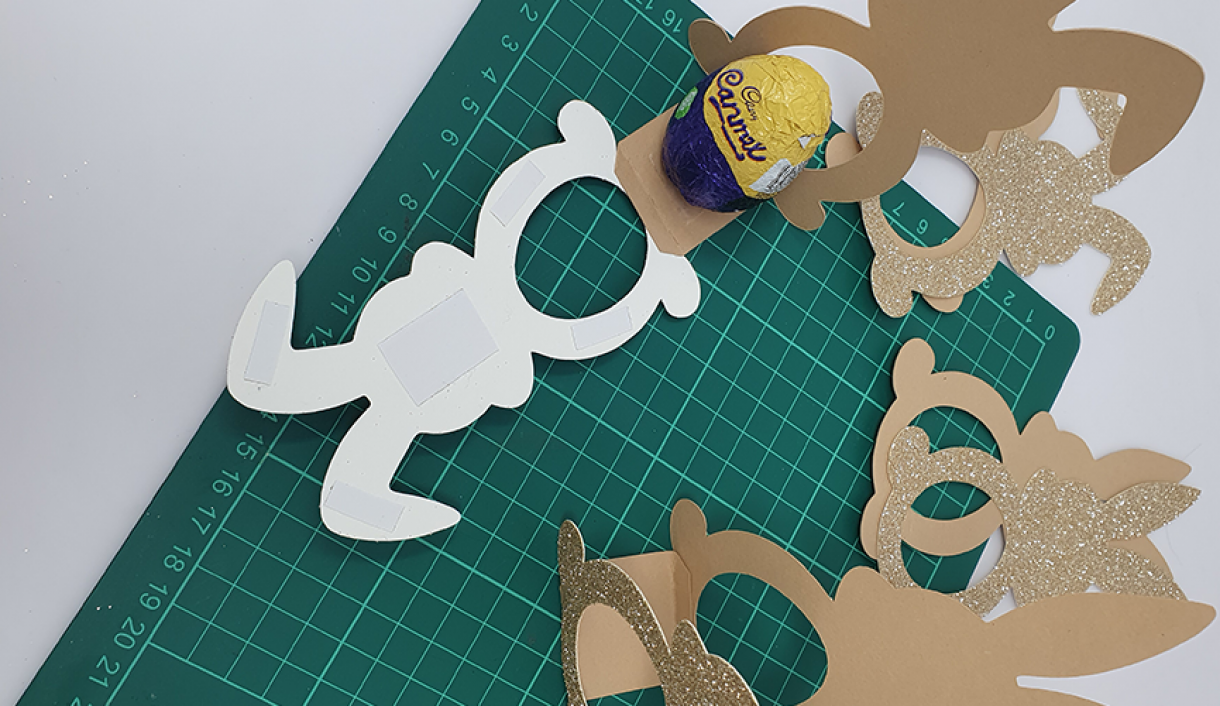 Then add tape to one of the sides of your bunny.
Line up the bunnies and press together until secure.