Just Hopping By!
0
Posted on 21st March 2023 by Nicole Mullen
Filed under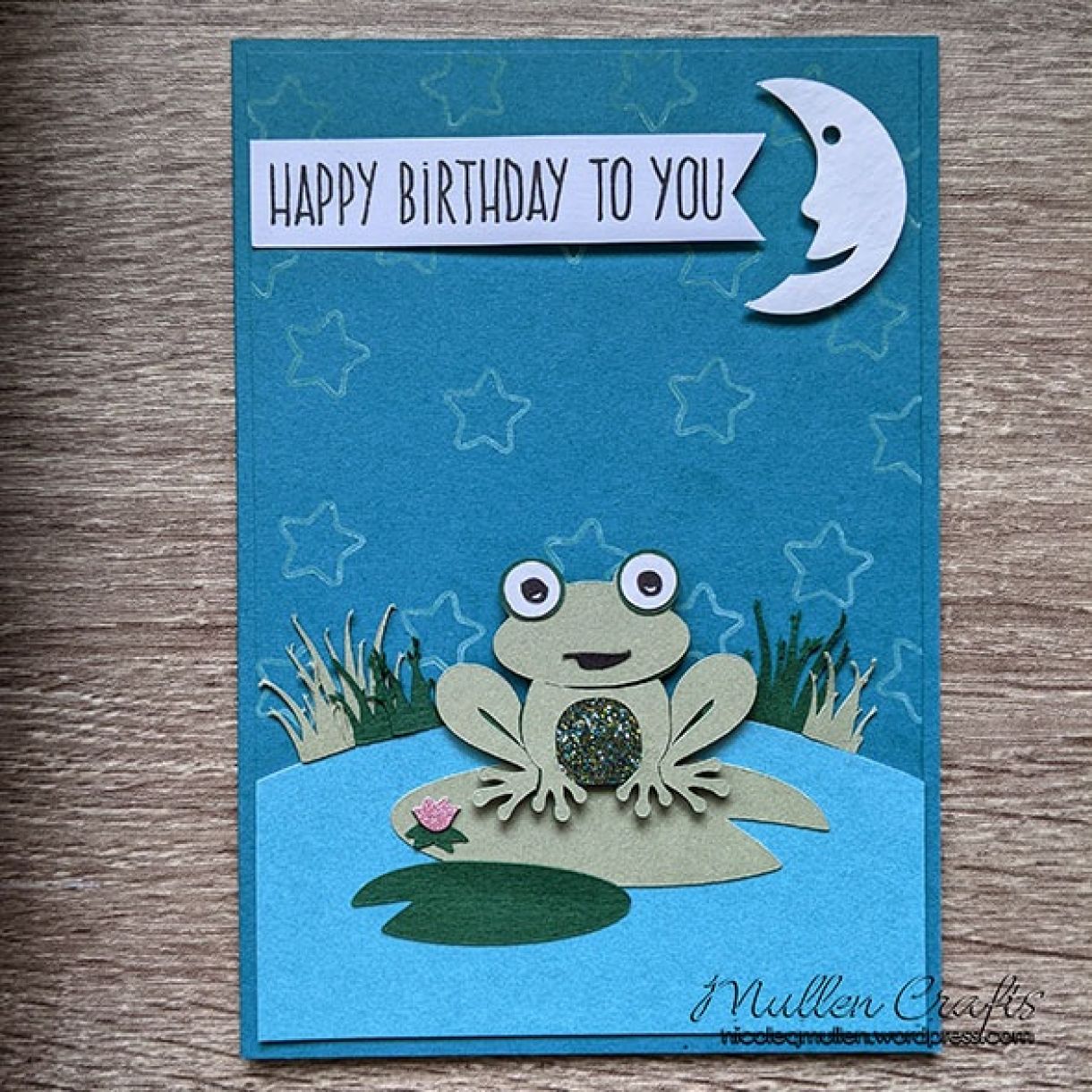 I love making cards with lots of elements to create scenes. For this card I had fun with a friends favourite animal for their birthday. I used:
Phew, what a list!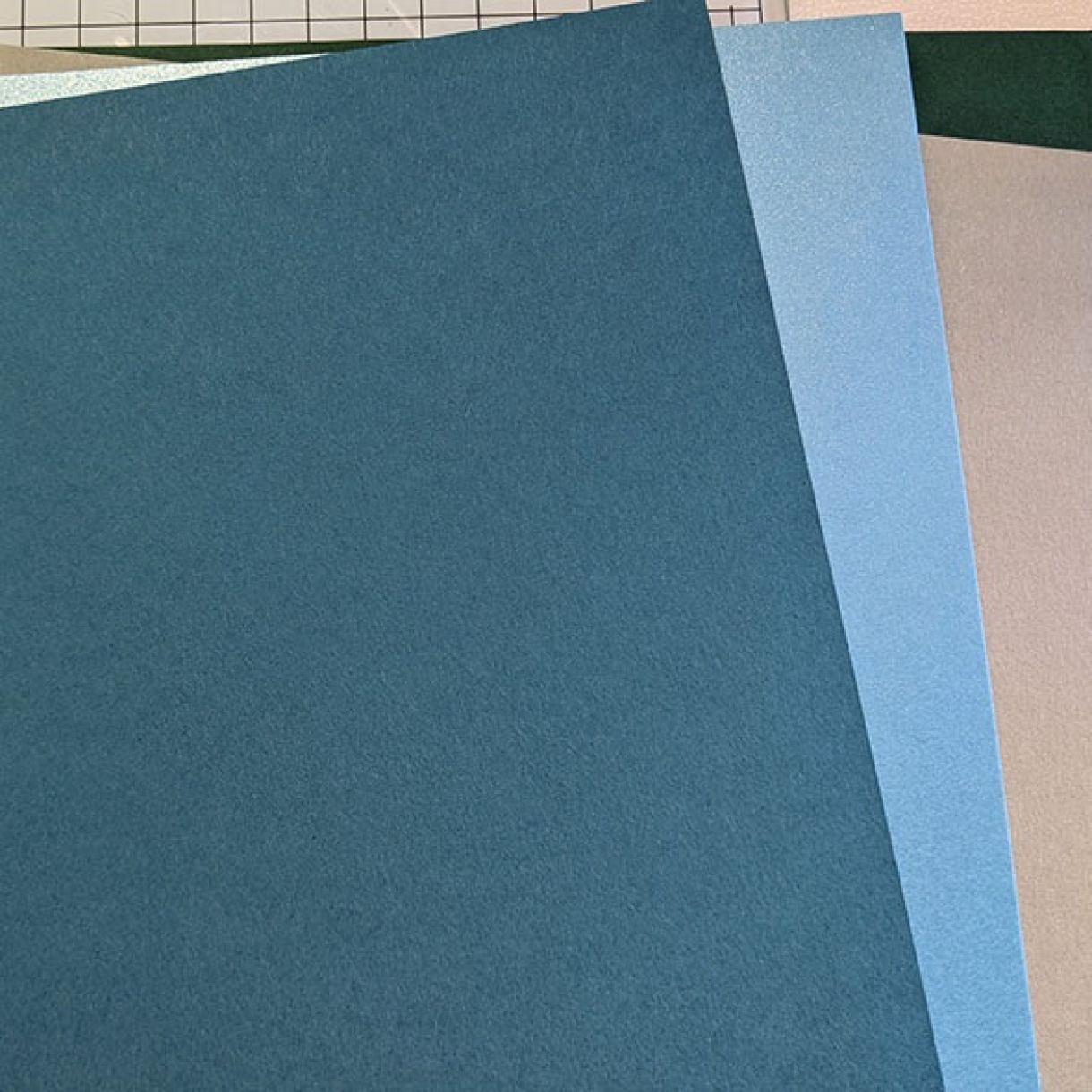 I started by cutting out all of the elements I would need using my Silhouette cutting machine. I like to work on building all my individual elements before I move onto adding to the card.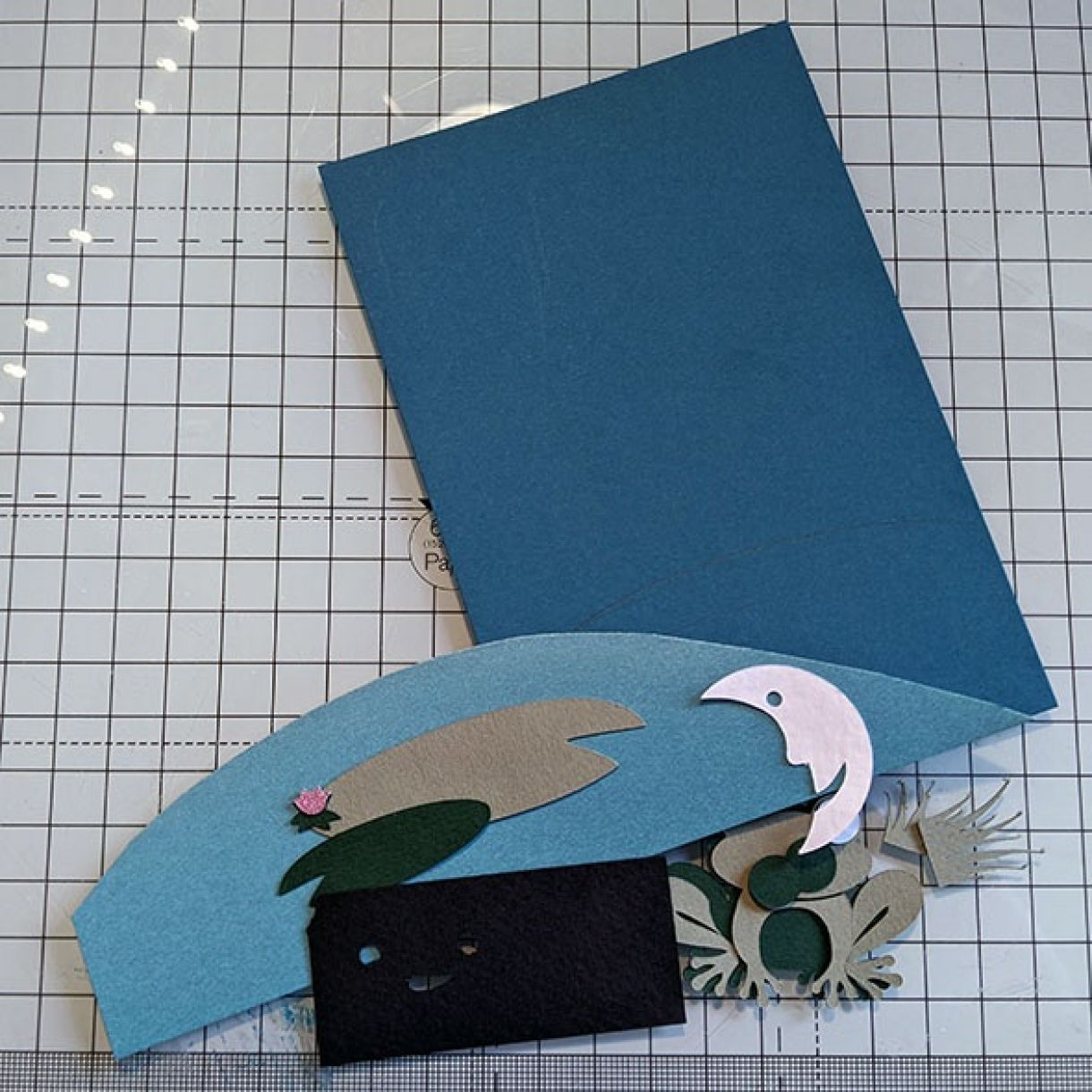 When creating a detailed element I use tweezers and a toothpick to help maneuver all the elements into the correct position. A glue pen helps with the precise application of glue then. It is always fun seeing a bunch of elements come together to create a finished piece!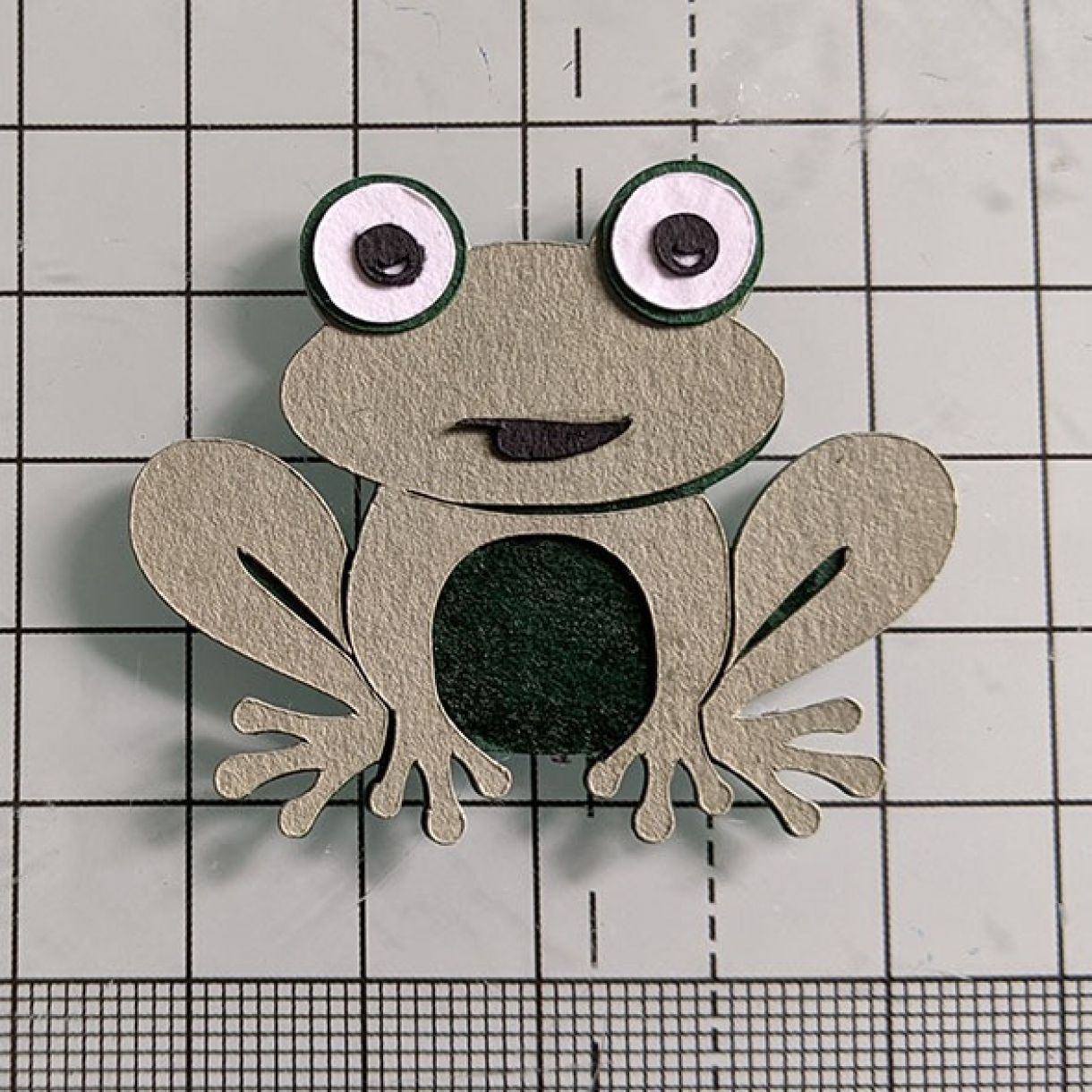 I wanted my frog to look like he was sitting on a pond, so I used a piece of the Sky Blue Pearl card and cut a curve in it by hand until I was happy with the shape and added this onto a panel of the Teal card.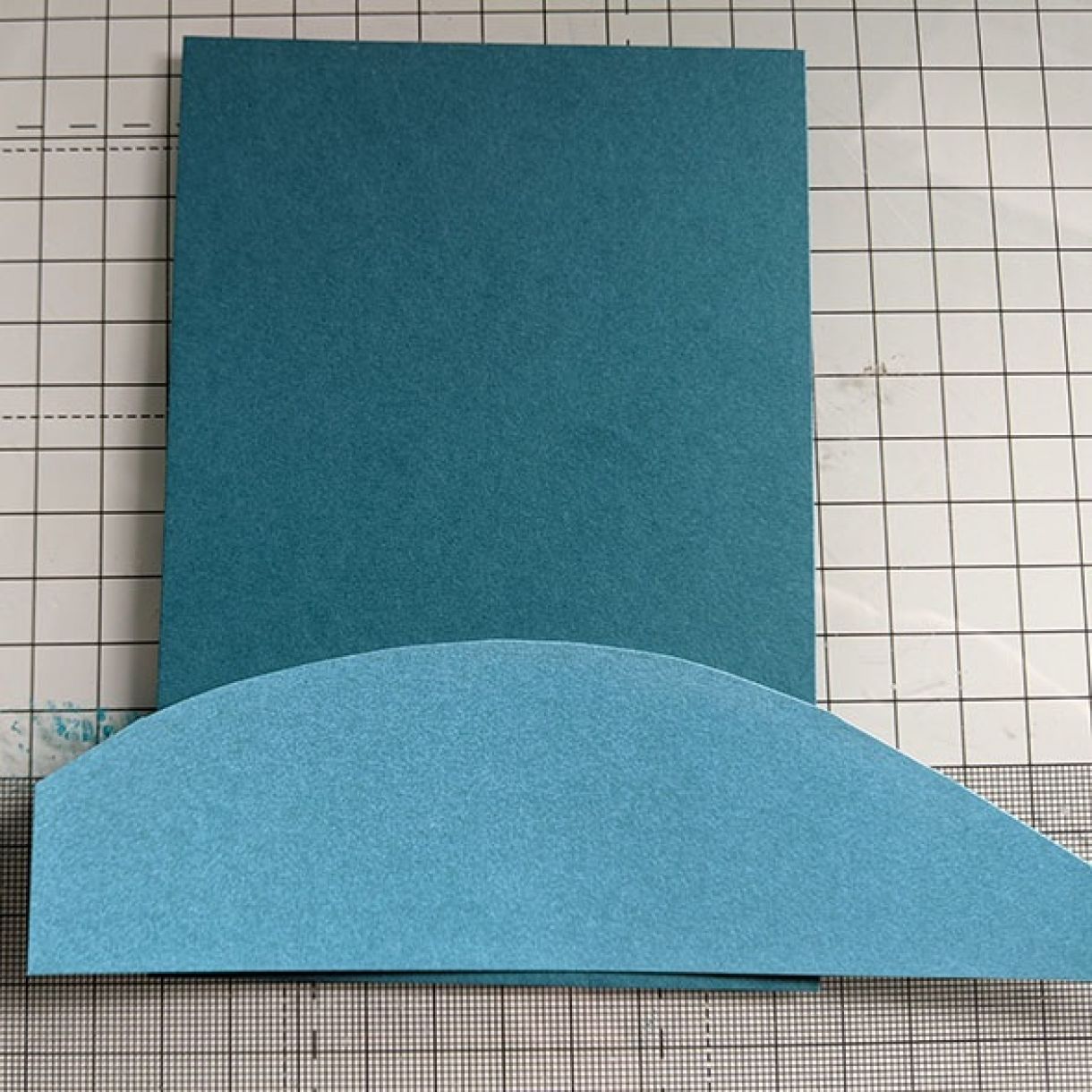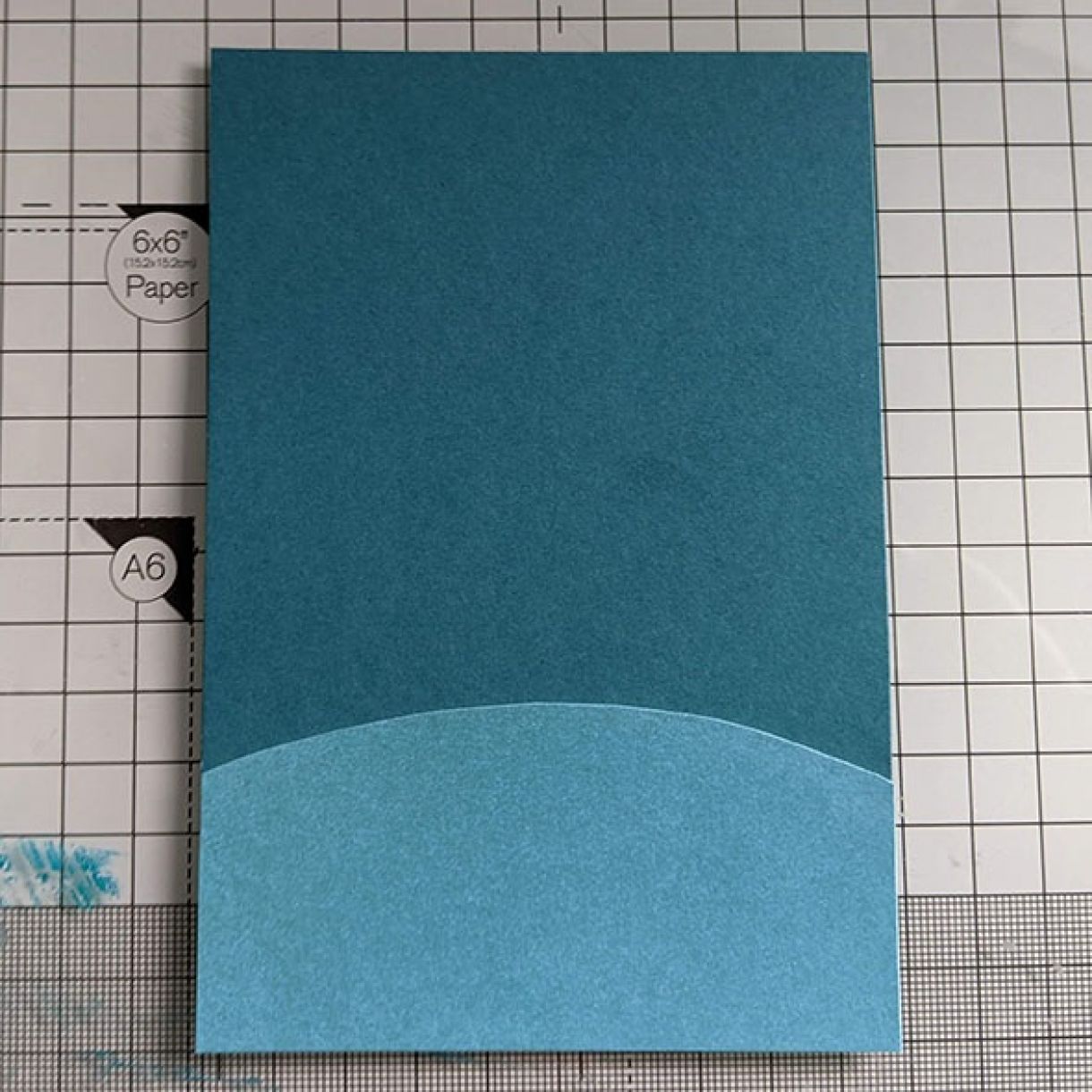 This is a night scene and I wanted some stars, but I didn't want them to be too bold and stand out too much, so I picked an ink that was almost tone on tone with the teal background card. For this I used Cracked Pistachio Distress Oxide Ink. It is a subtle pattern of stars but gives just enough interest which is perfect.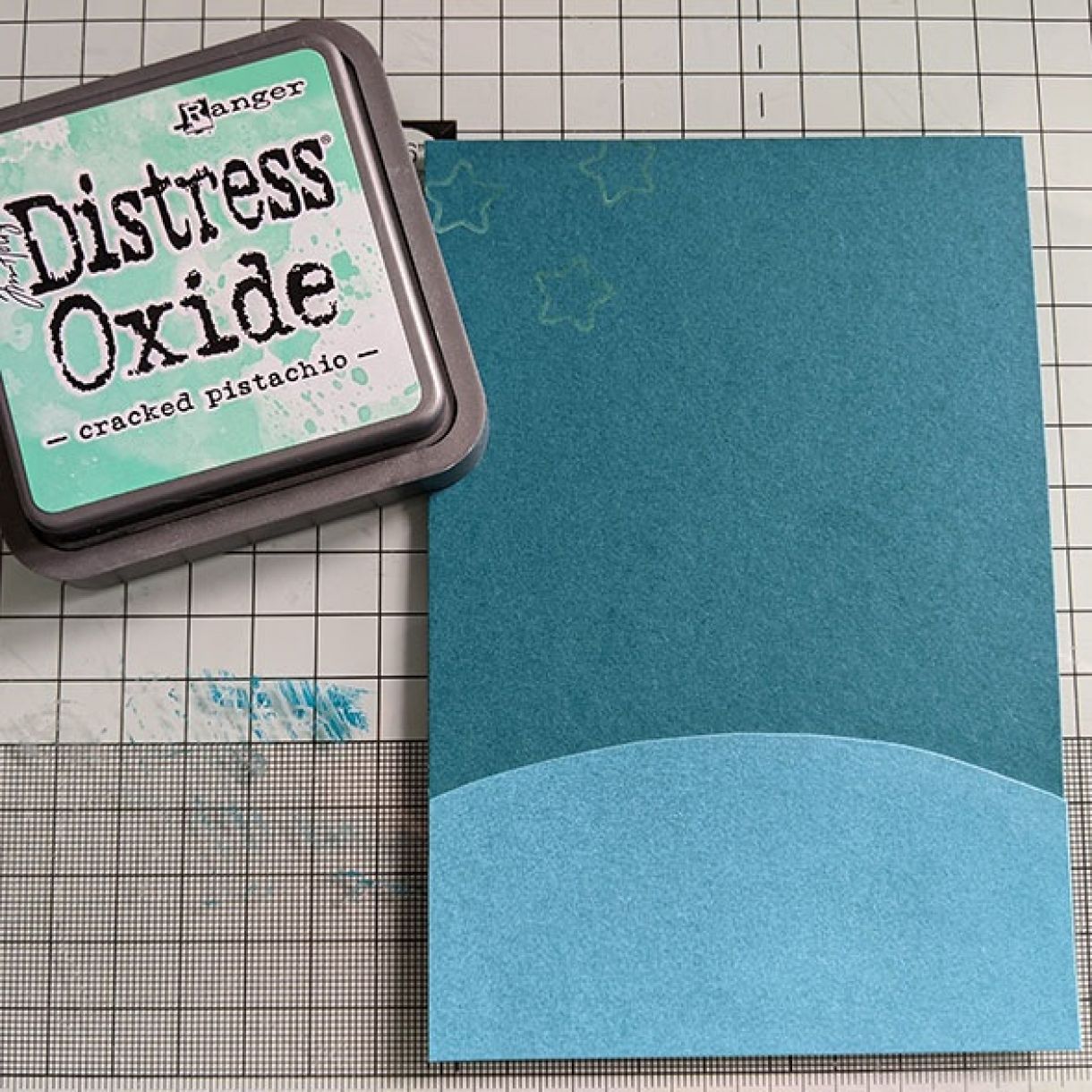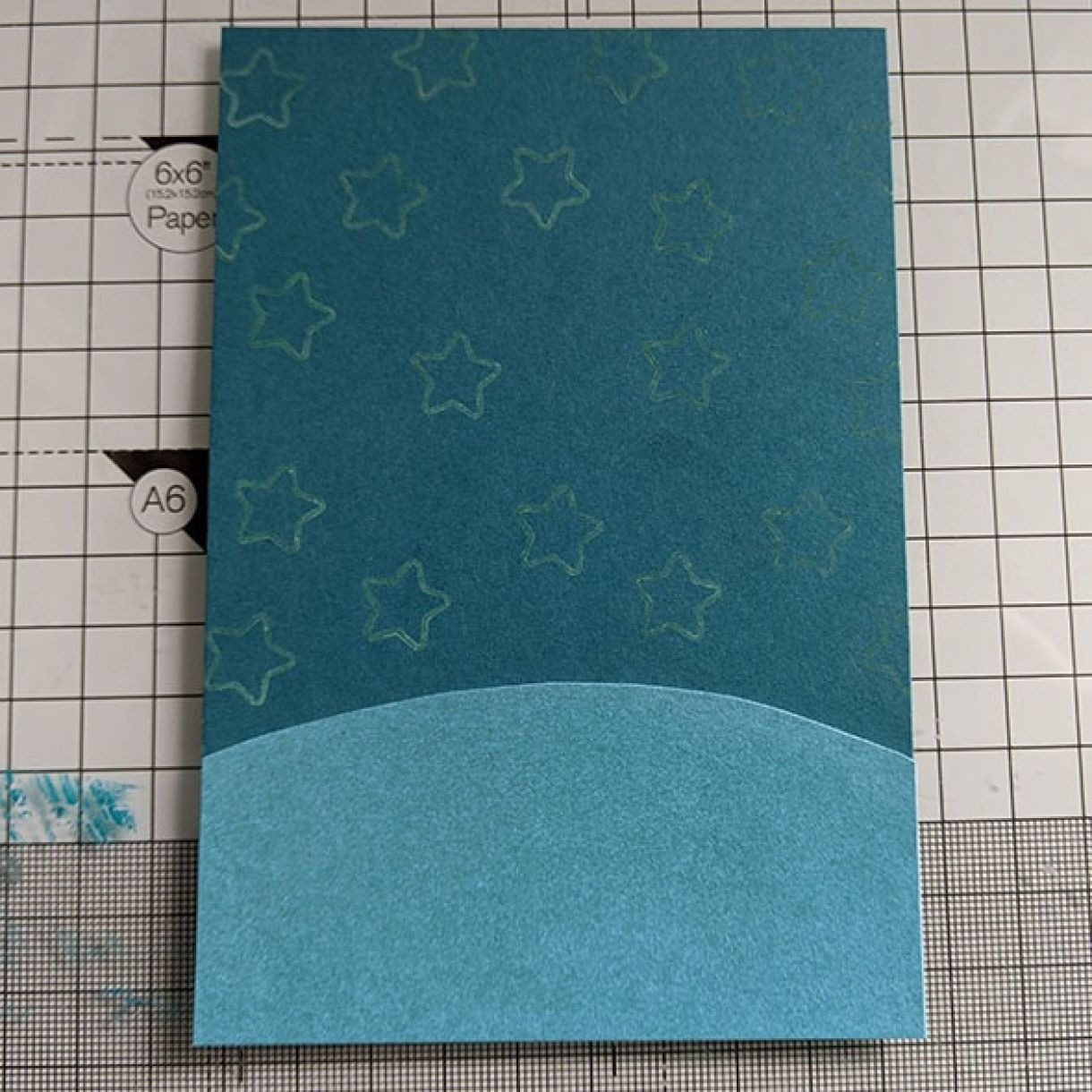 I then started to lay out the scene starting with the lily pads, and adding on the moon, frog, and grasses. Building up all the elements until I was happy with it. Some pieces get added with foam tape and others just glued directly down. Once this panel was completed I added it onto the teal card base.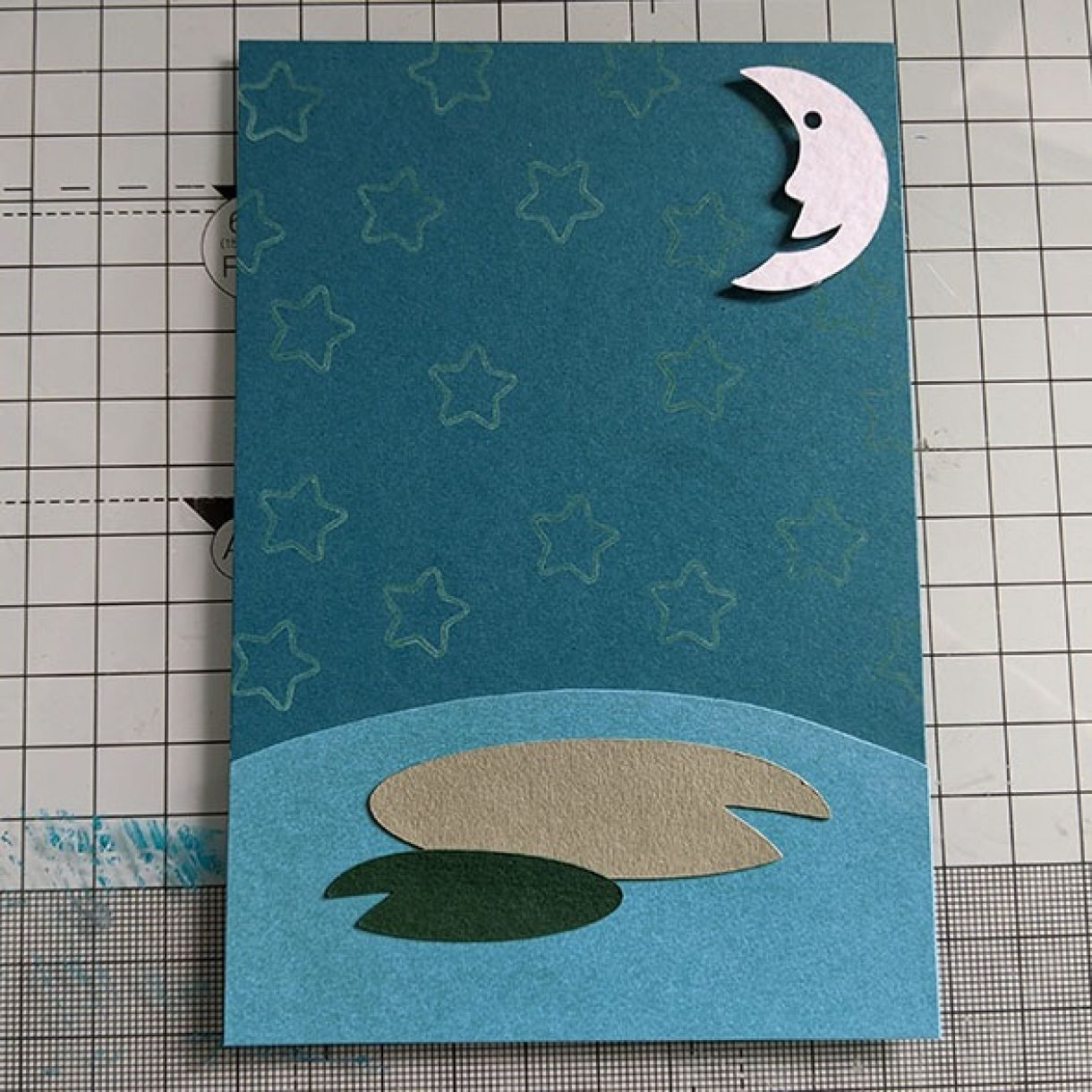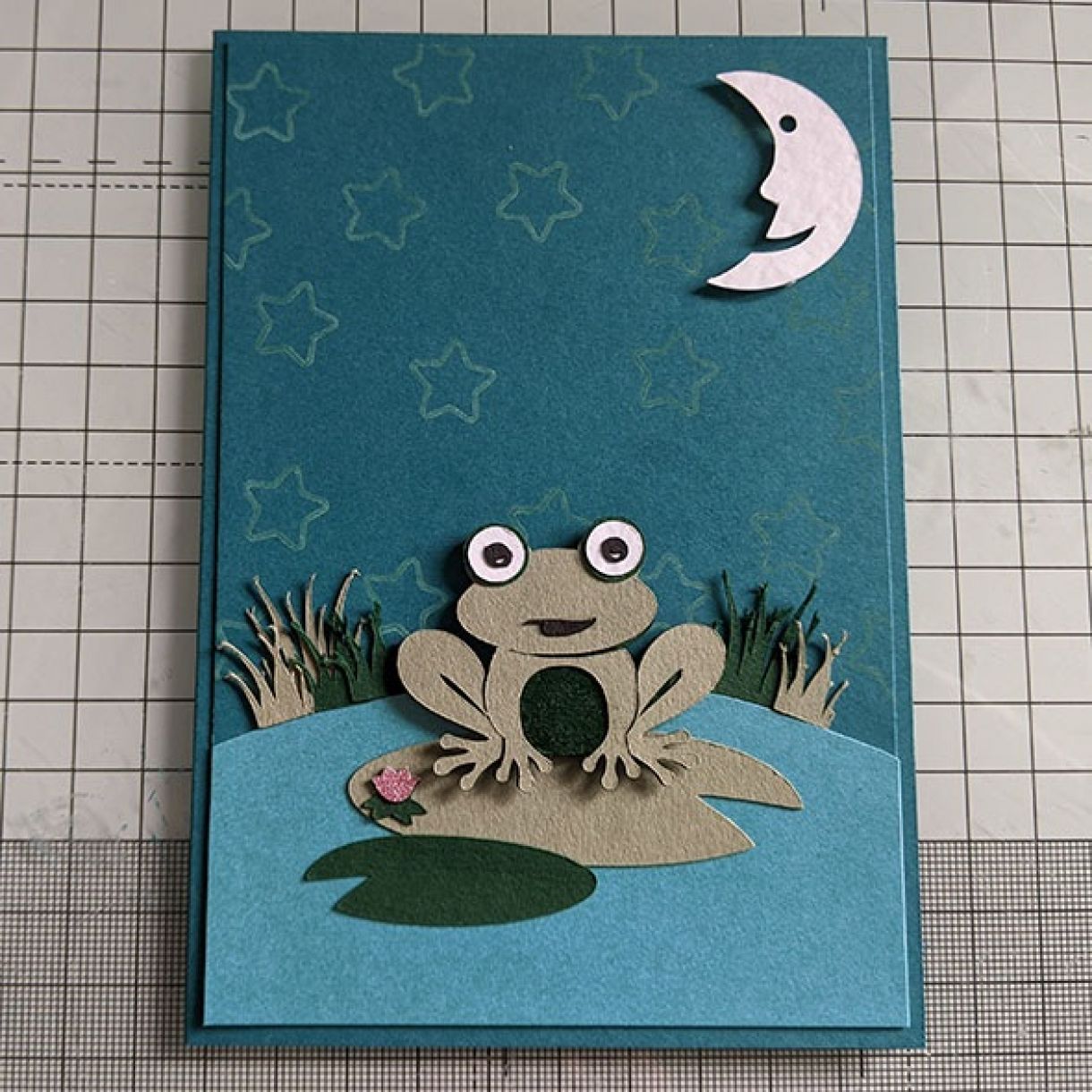 As a final touch I added some sparkle to the frogs belly with some Distress Stickles glitter, added a sentiment and it was done. It is a fun card which will hopefully make the recipient laugh when they get it!