Birthday Love
0
Posted on 14th February 2023 by Nicole Mullen
Filed under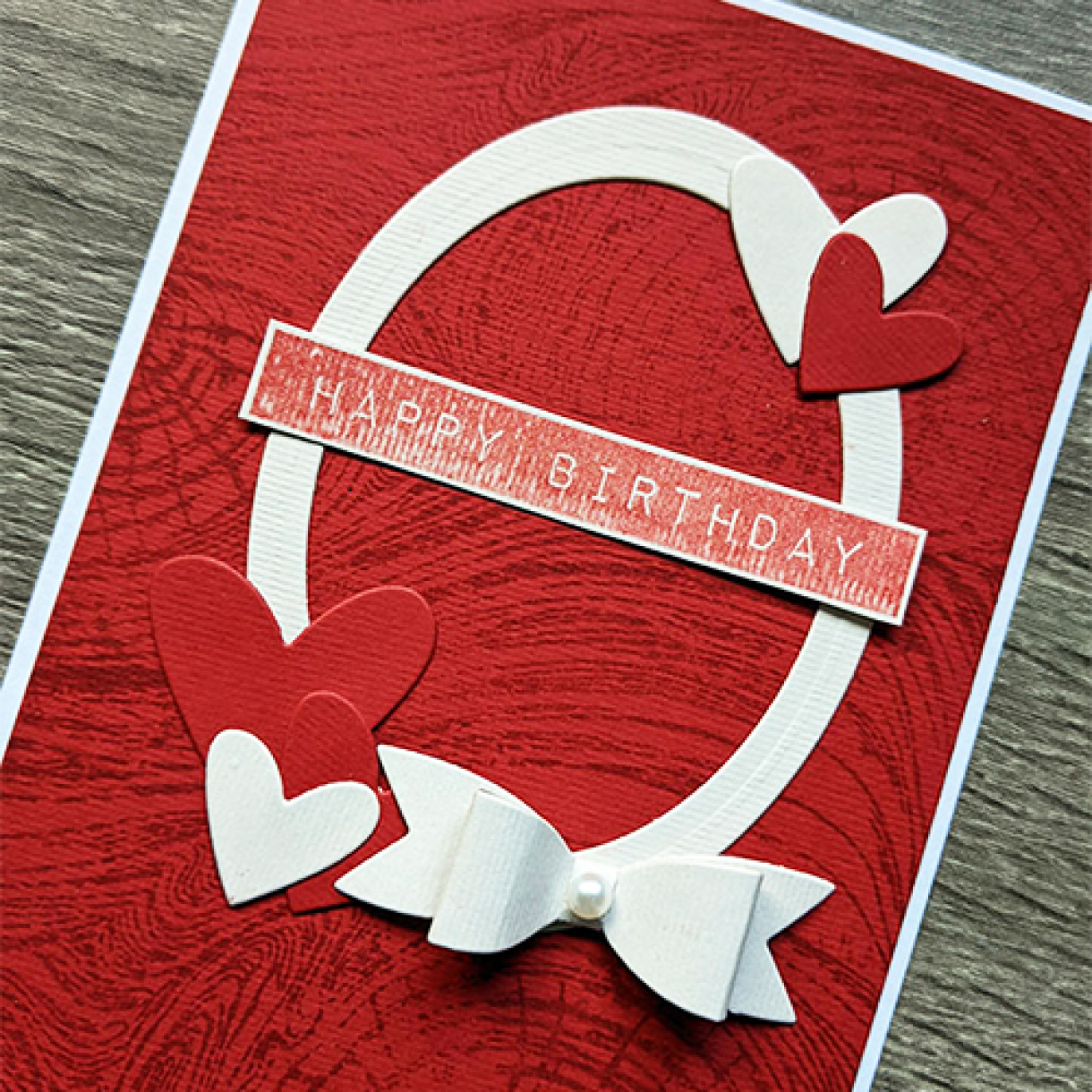 I have a friend with a birthday on St. Valentine's day, so I make her a love themed card every year as part of our joke about it. For this card I used:
Barn Door Distress Ink
Selection of dies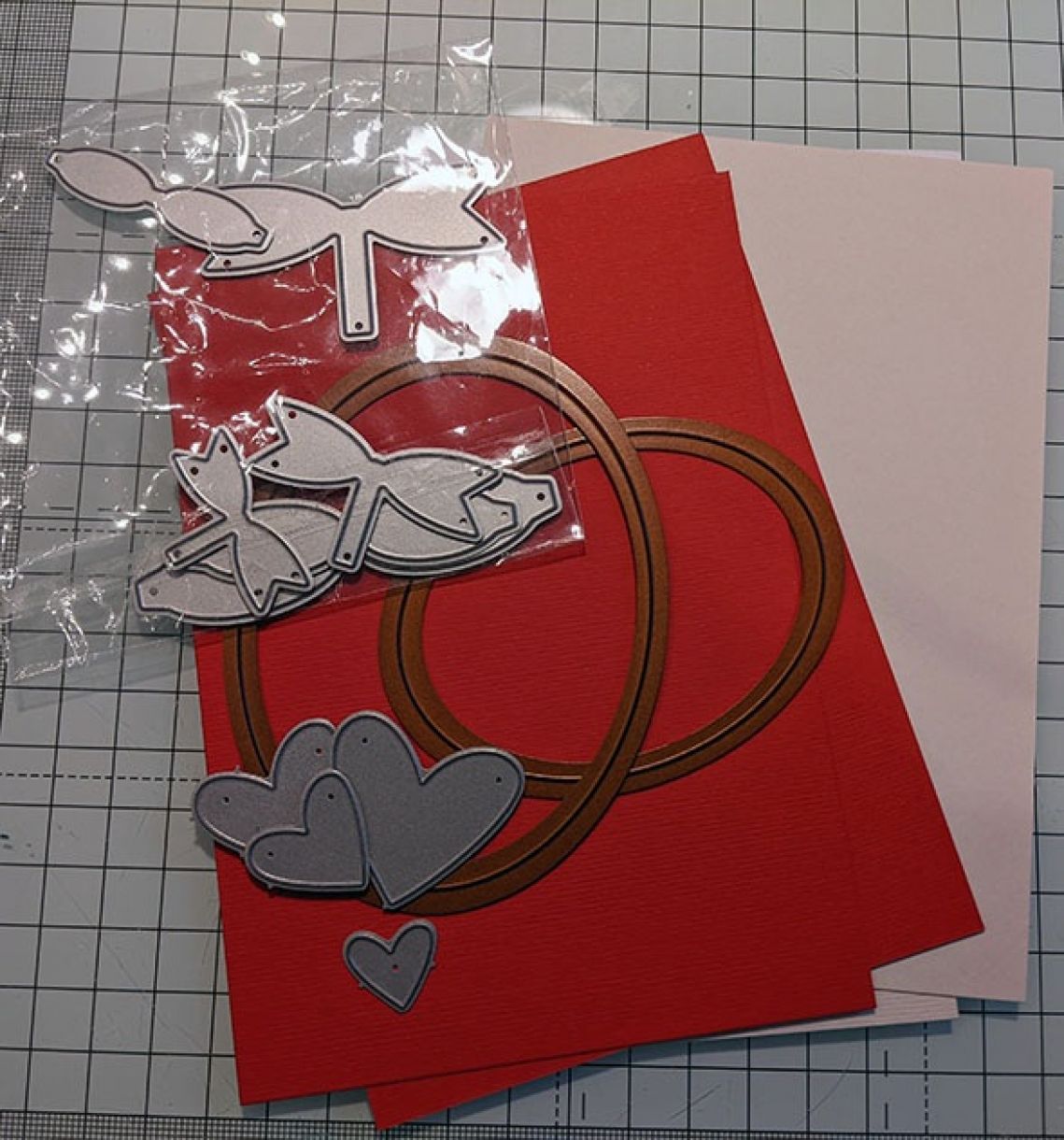 I started off by cutting out my elements. I wanted an oval frame, so I created this by stacking two oval dies in graduated size, taping them together to make sure they didn't slip, and cutting the ivory card with this.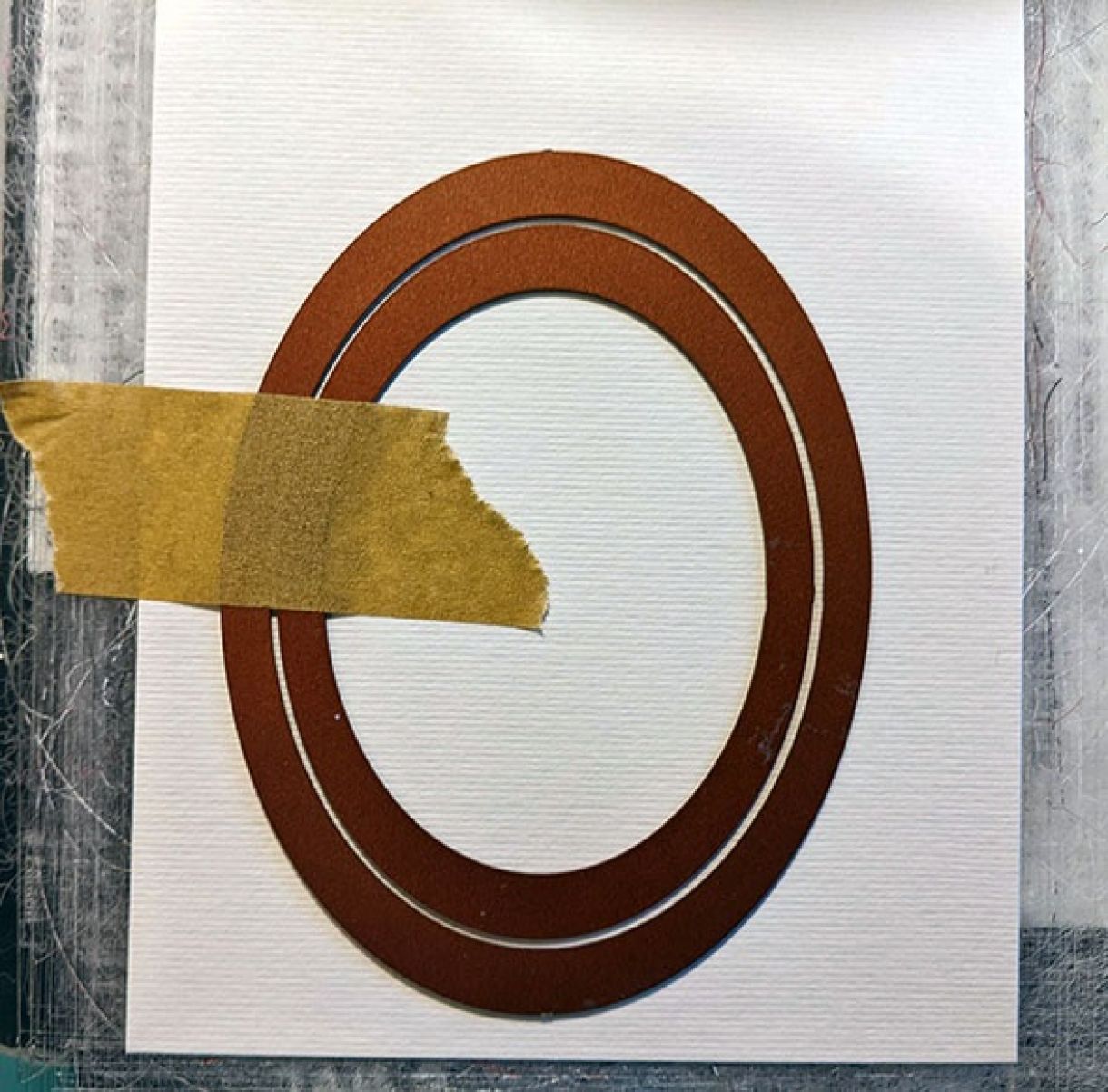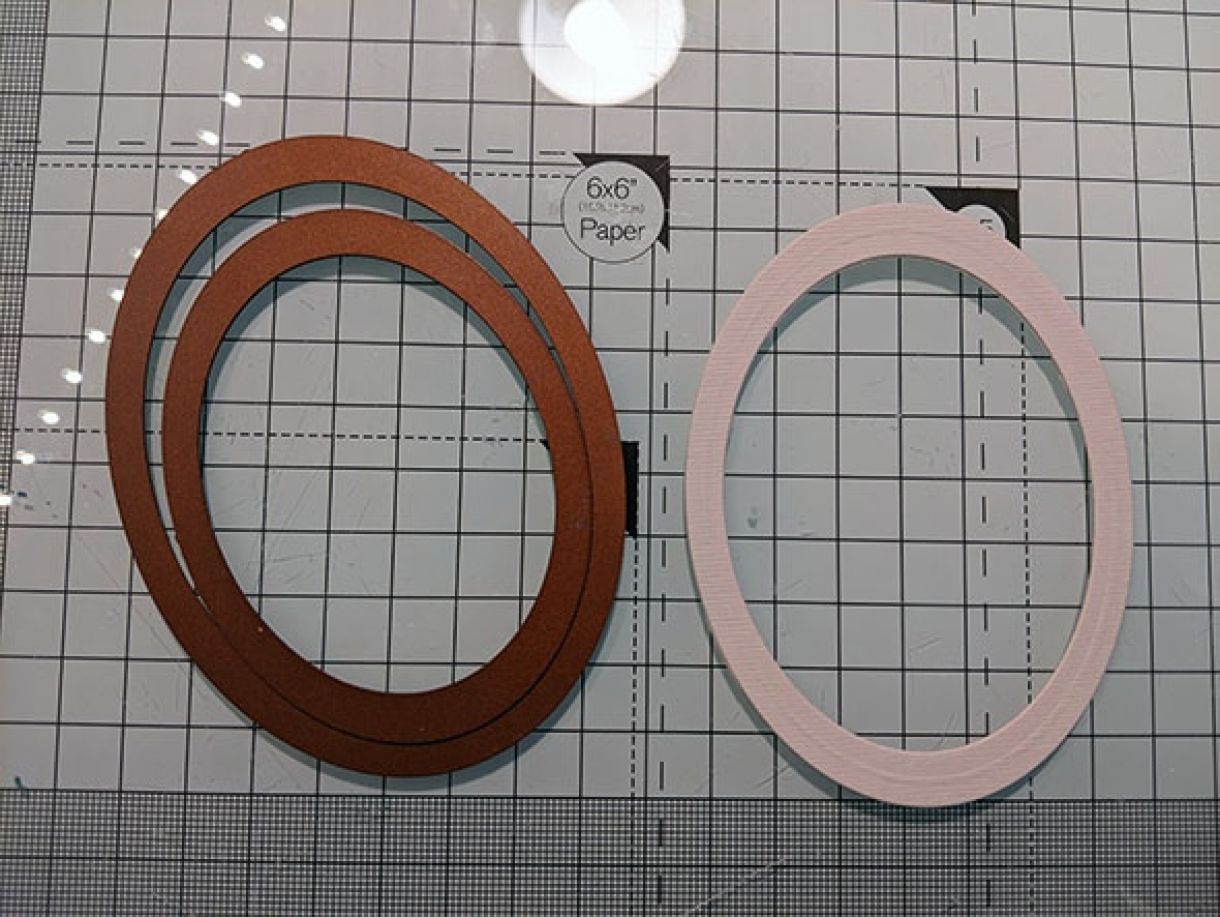 I cut a range of size of hearts from the red and ivory card. Not pictured, I also cut a bow from the ivory card.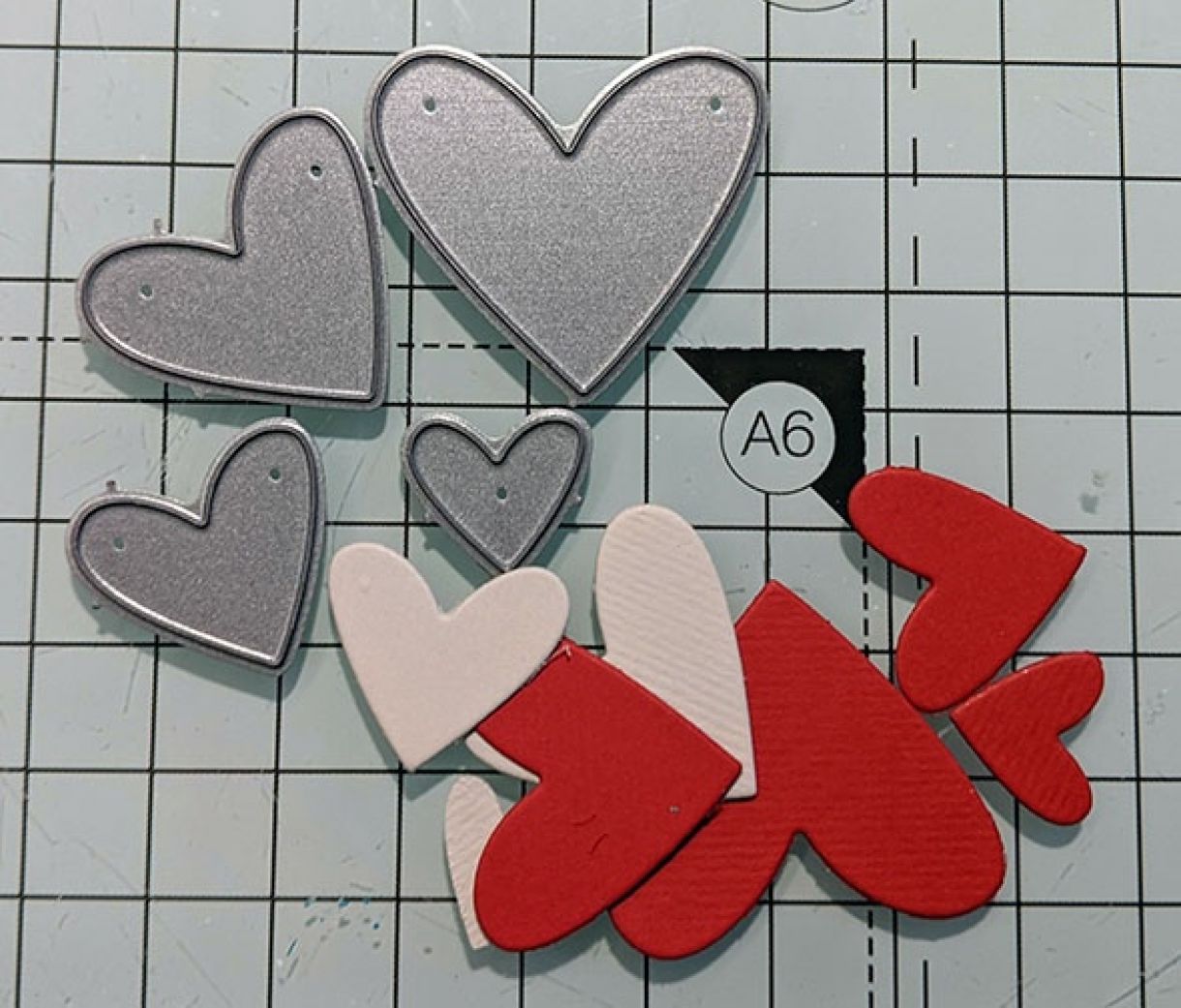 I created an ivory card base, and a red panel to go on top of this. When I added it on, even though the texture is fabulous on this card, I felt it needed a little bit more to it, with how simple I was keeping this card. So I added a woodgrain stamp, stamped in an ink as close to one shade up from the colour of the card that I had. In this case for me it was Barn Door Distress Ink.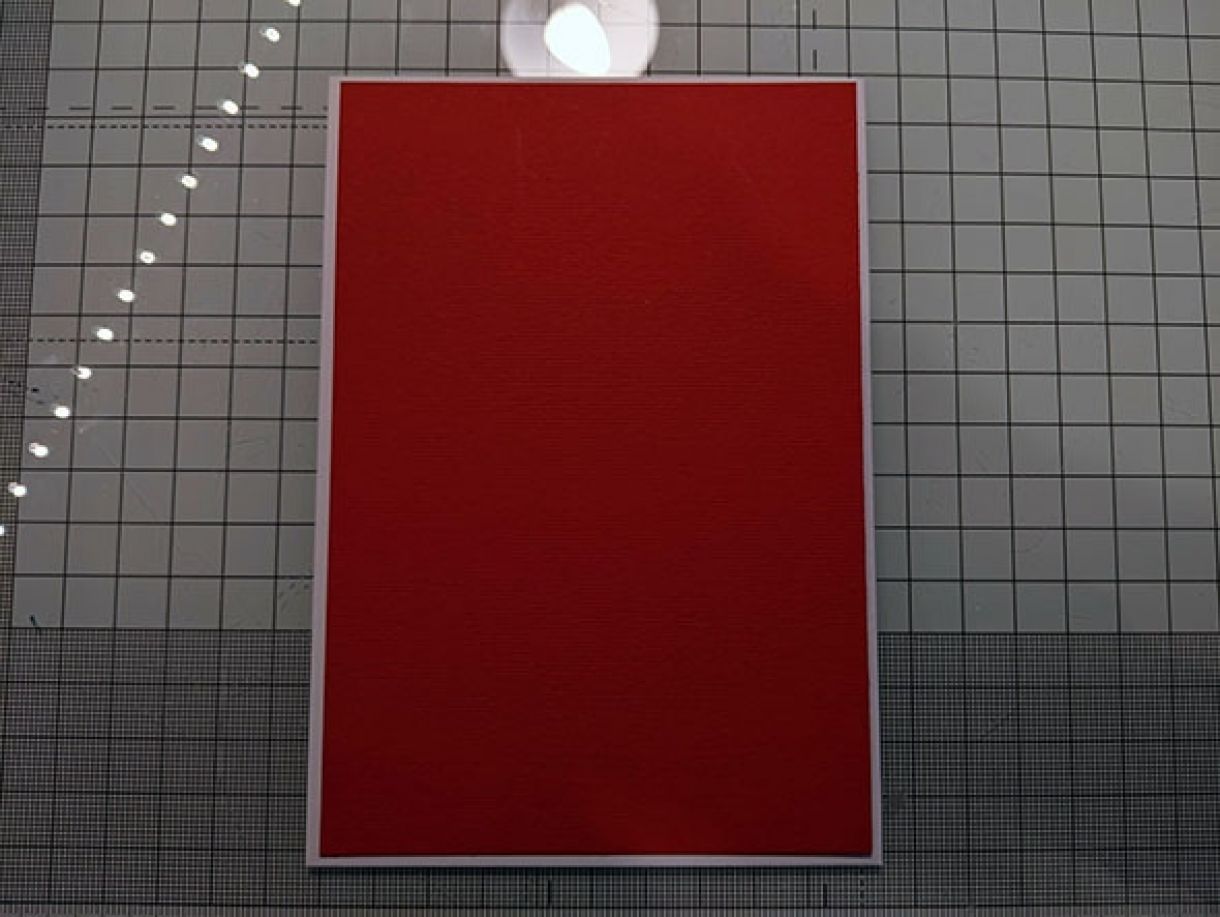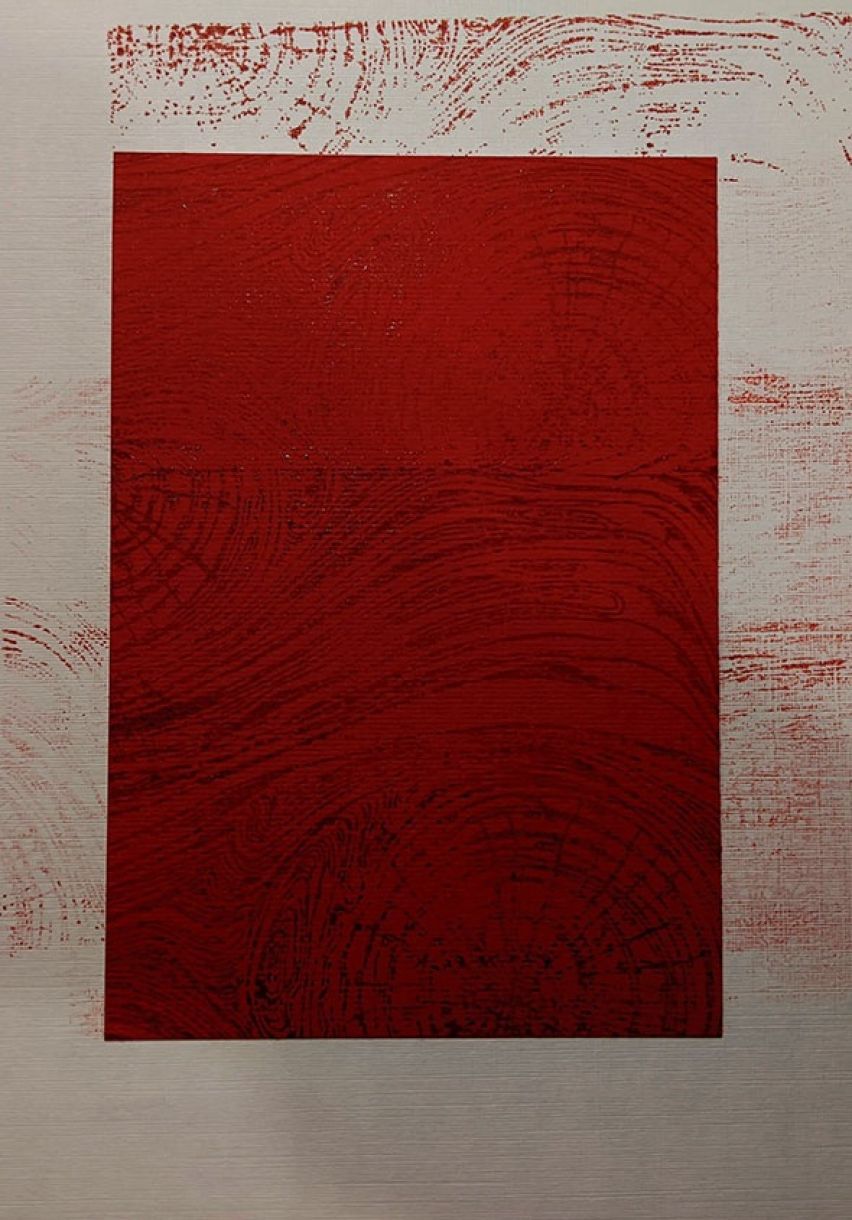 I then started adding my elements onto the card, starting with the oval frame, and then building up the hearts in layers. I played around with these a lot to get the right combination. Something so simple can be deceptive!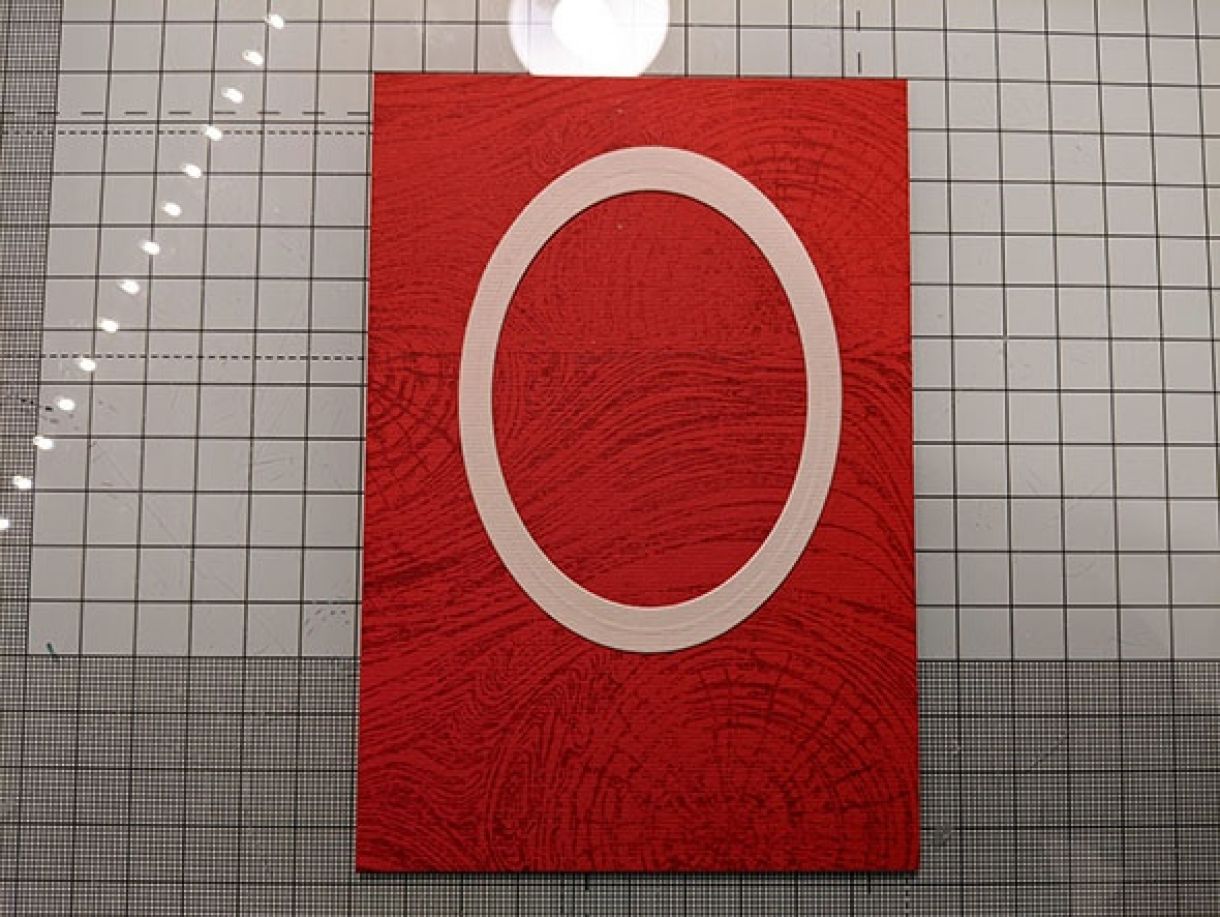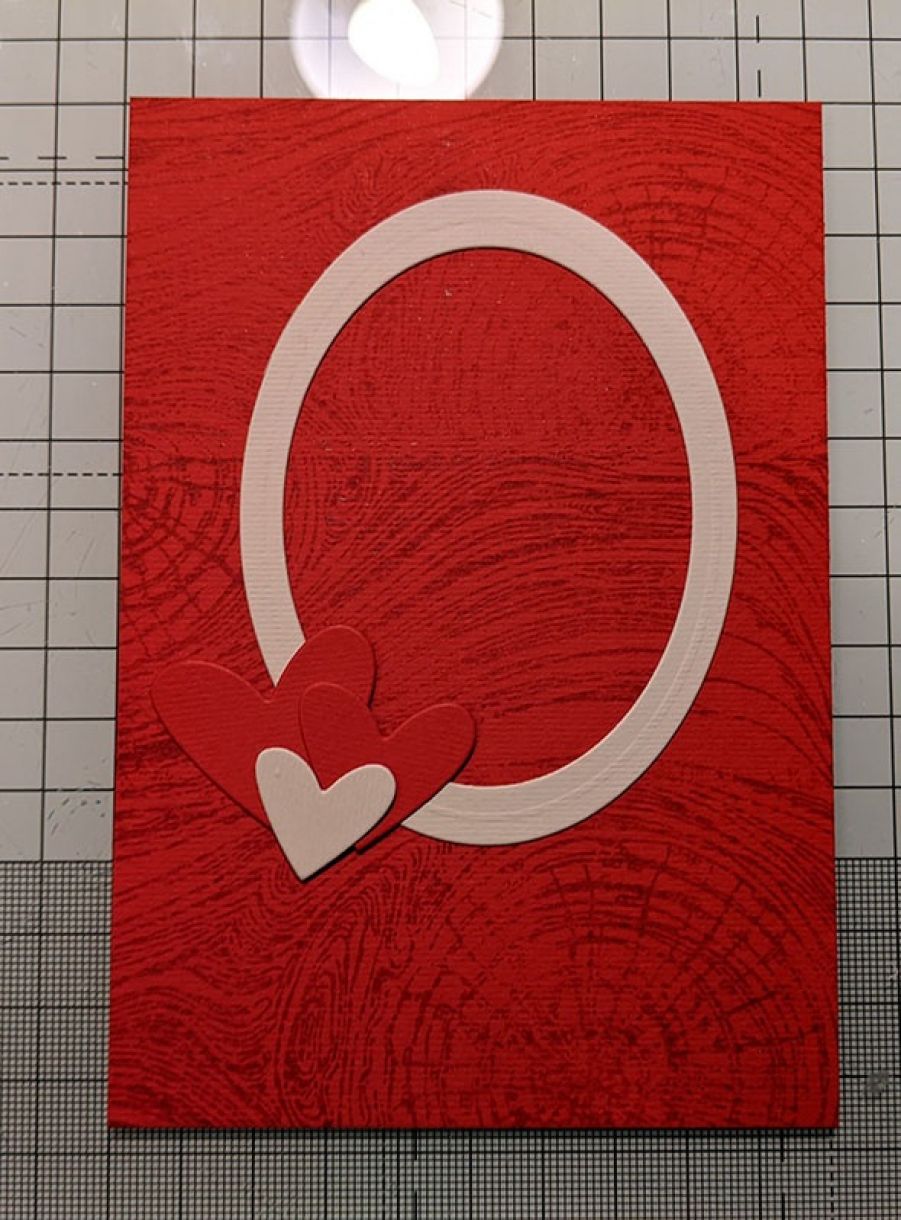 I built the ivory bow I had die cut. I love the dimension a paper bow gives, and the fact that you can completely match them to your card.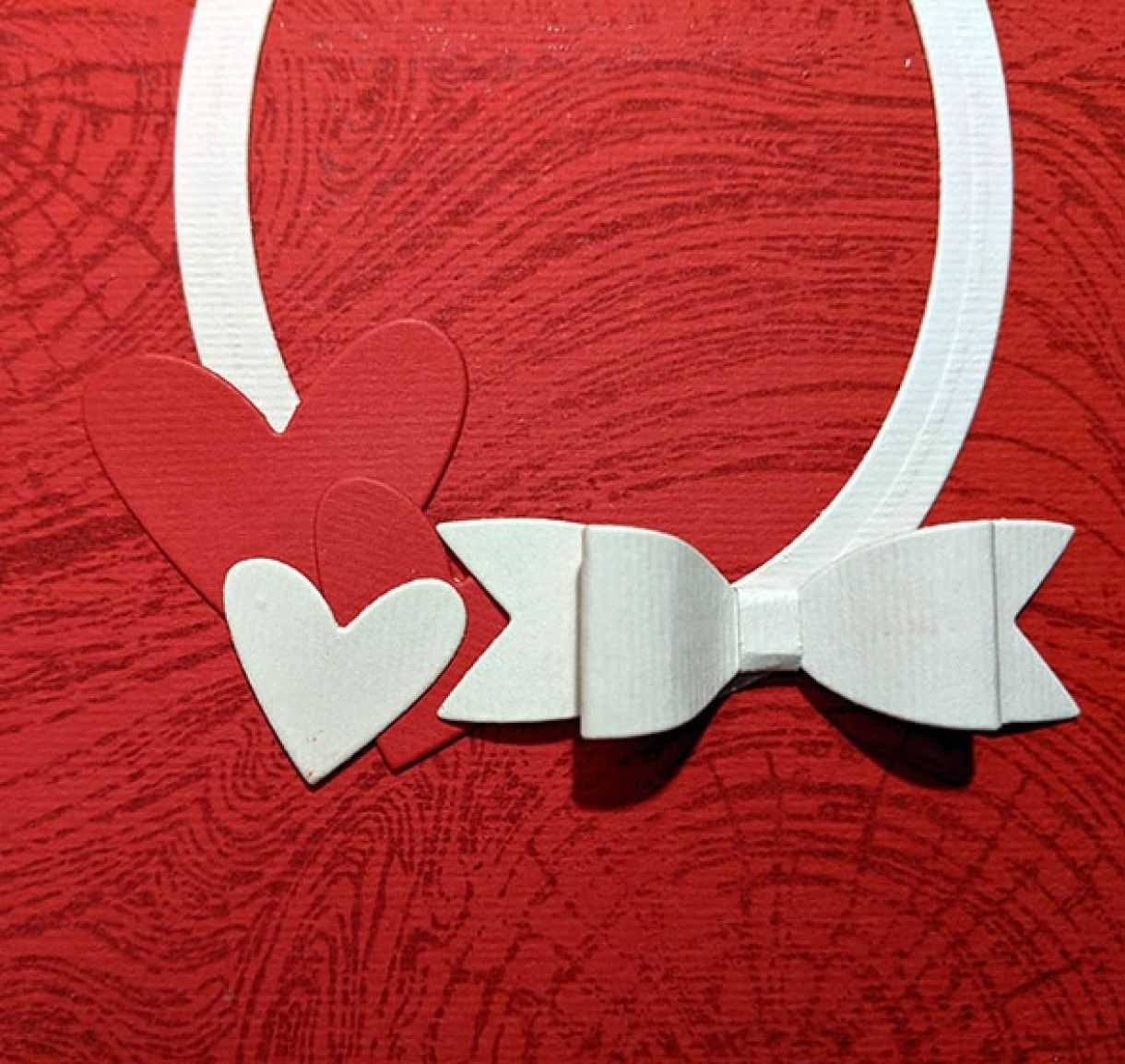 I added a pearl to my bow, and a sentiment from the Altenew Label Love stamp set, using the Barn Door Distress Ink again to finish off the card.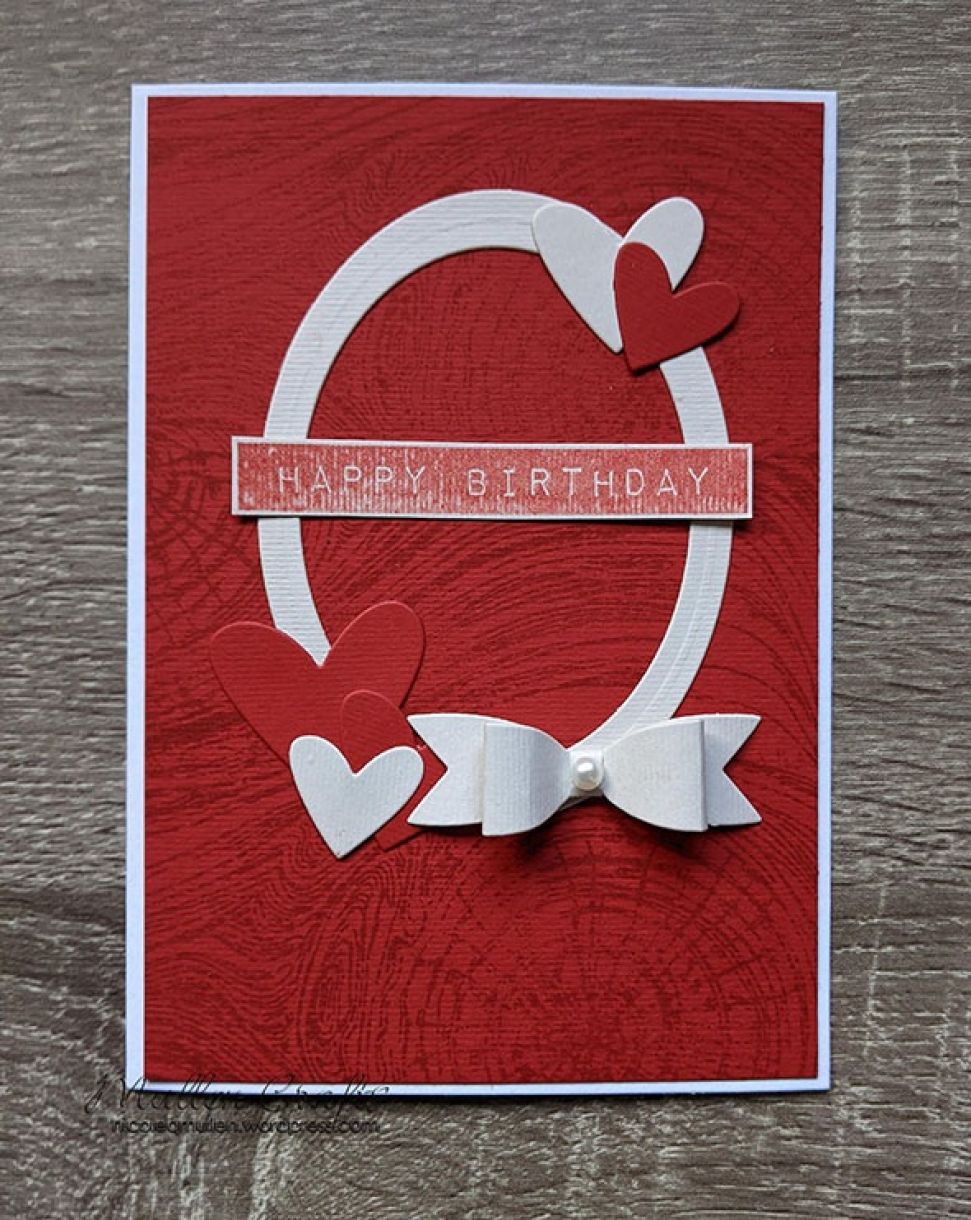 I love the texture that the Nettuno card has and the colours are just perfect. What is your favourite textured card?