Amazing Pistacchio and Orange
0
Posted on 24th March 2022 by Annette Connelly
Filed under Card Making Ideas
Hello, It's Annette here from Netty's Cards with a simple stamped and watercoloured image framed in layers of Pistacchio and Orange.
I've stamped and watercoloured a Daisy Squdigy by Stamping Bella and framed her onto multiple layers of aternating Pistacchio, Textured Ivory and Intensive Orange card to give her a bit of pop!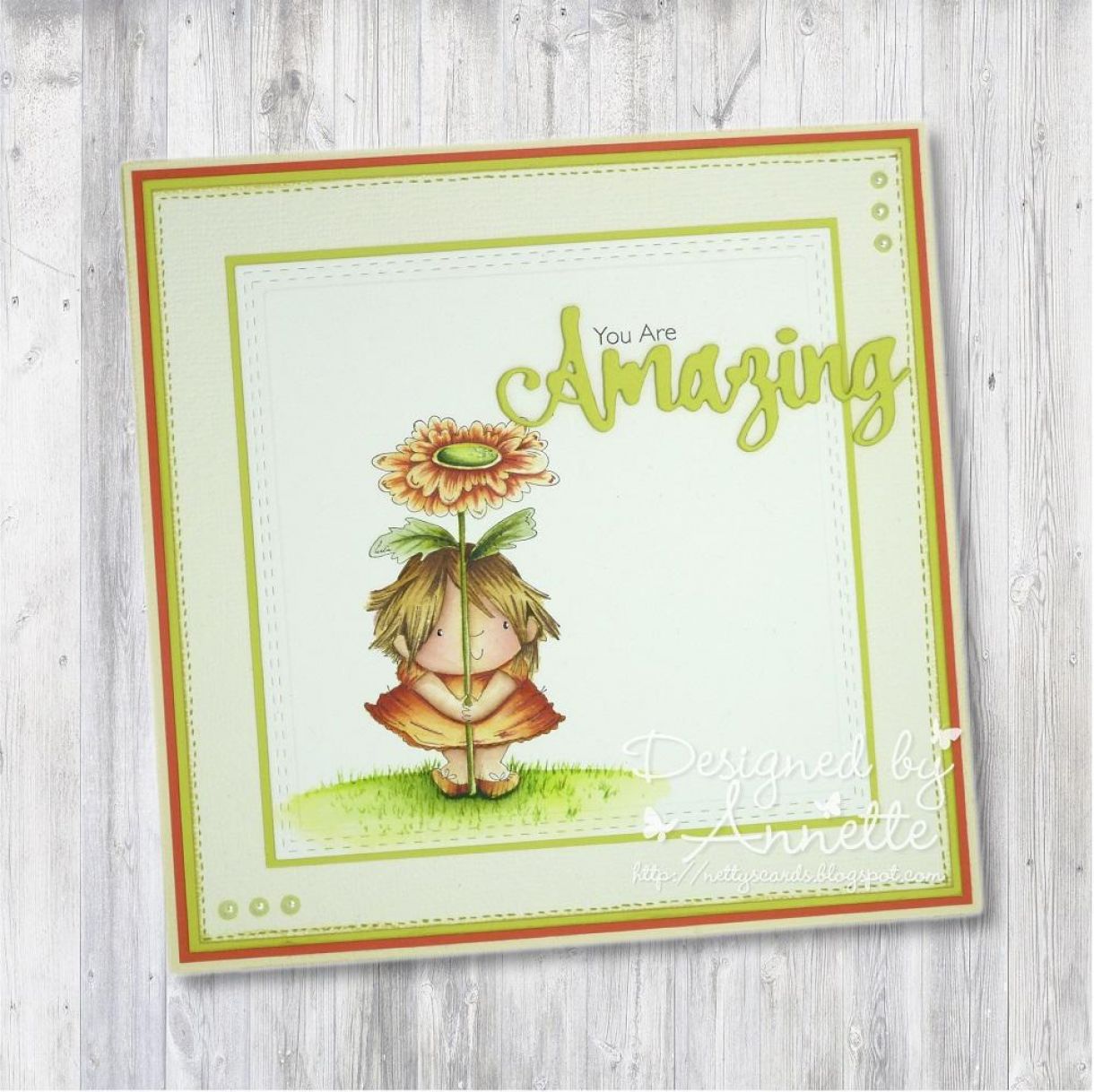 I've doodled a stitched line around the textured card too to add a little more interest.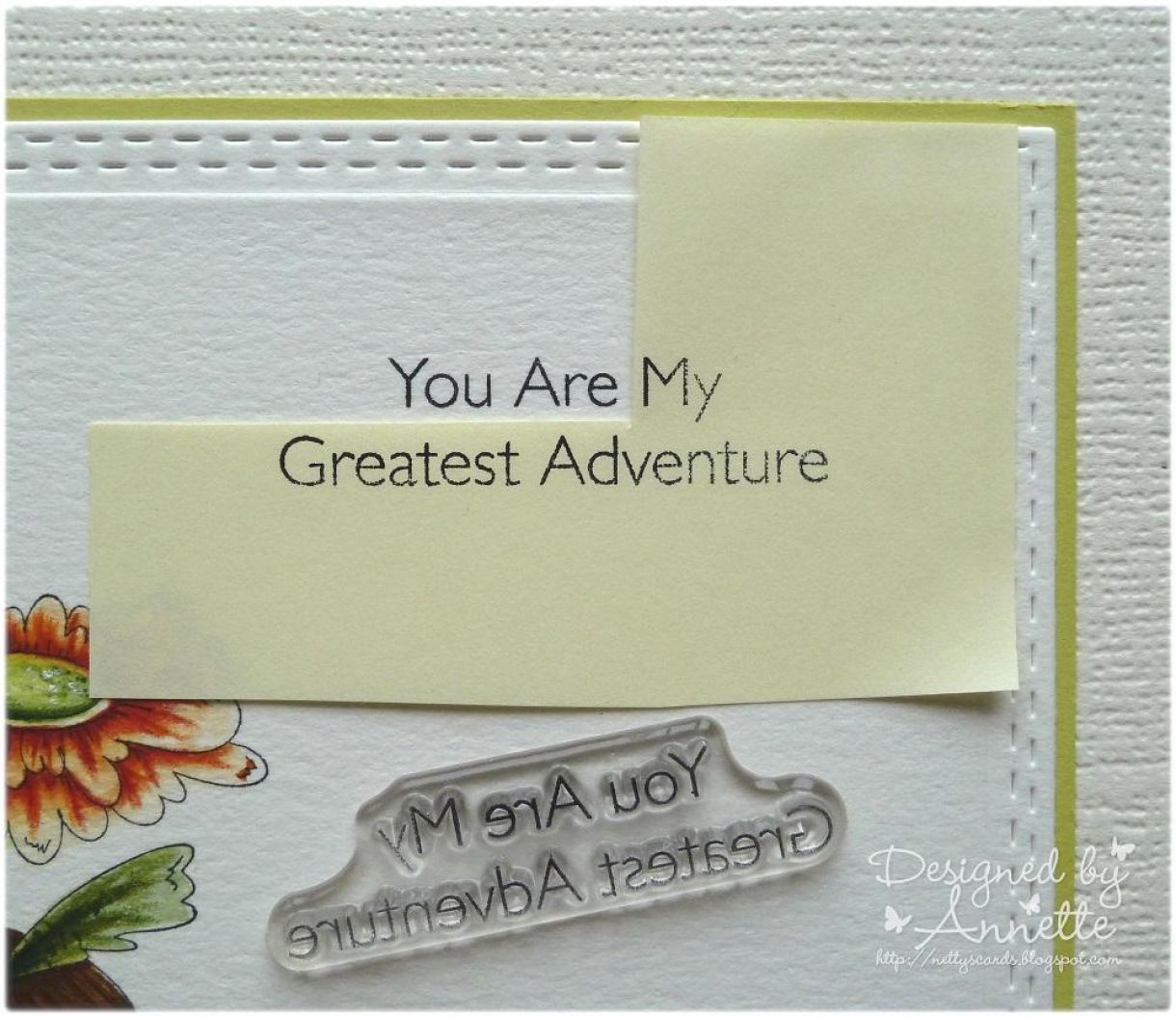 I wanted to die cut my 'Amazing' sentiment in green, but needed some text to put it into context. I didn't have a rubber stamp that just said 'you are' and I'm not very good at lining up loose letter stamps, so I improvised by masking off an area of a longer text stamp using a sticky-note.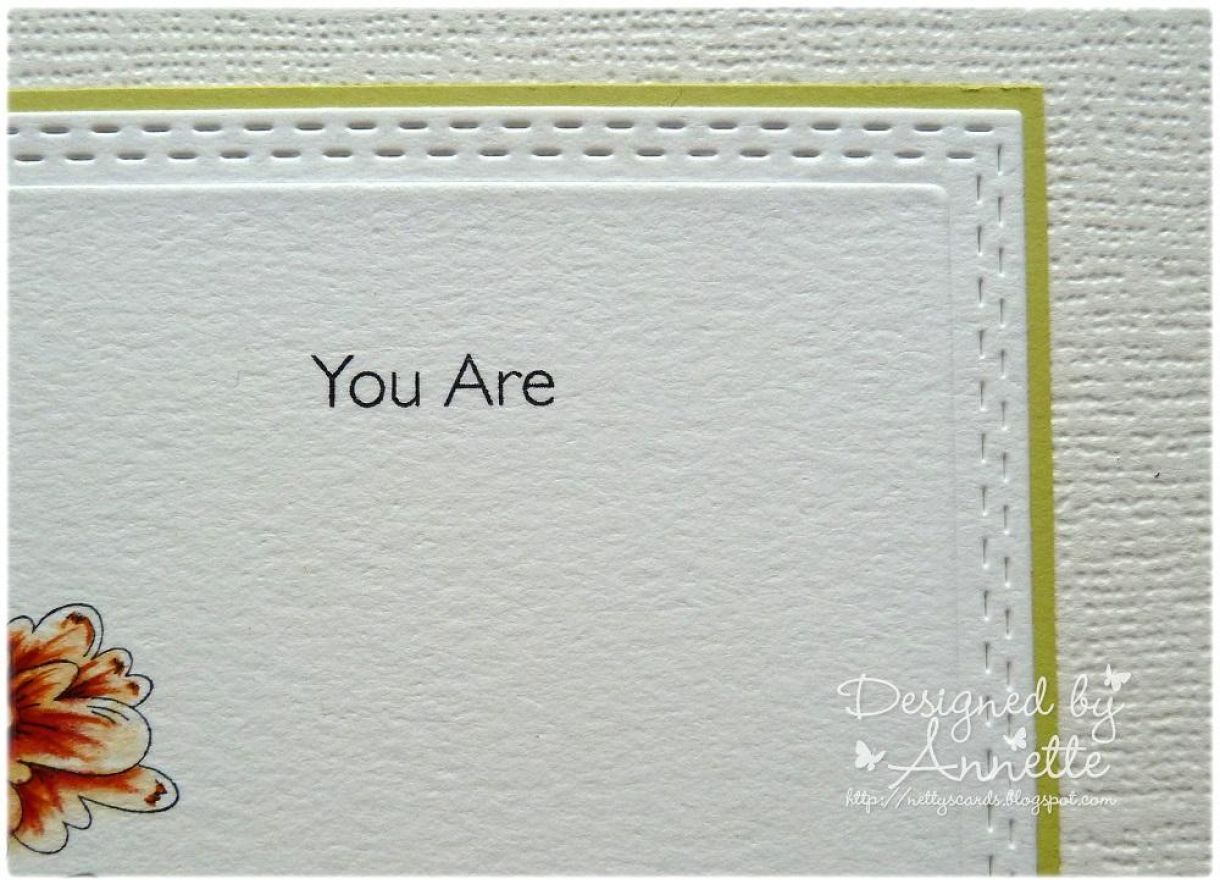 Once I'd managed to get the right area masked off, the remaining words looked nice and neat, ready for my die cut sentiment. I die cut the word 'Amazing' using an Avery Elle metal die, and layered it 3 times for added dimension.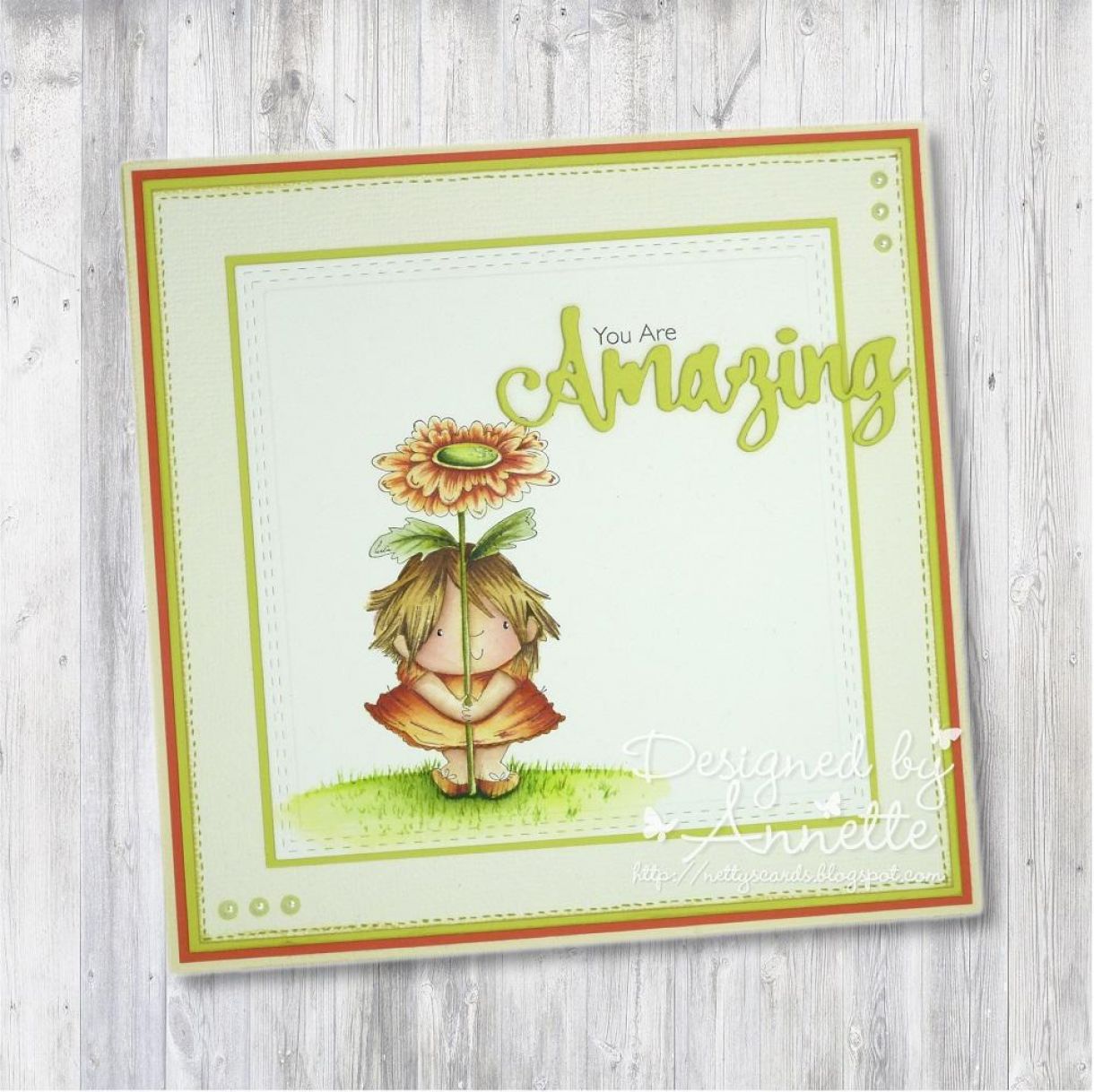 I hope you like my simple little card.

Until next time, happy crafting
Annette - Netty's Cards