Share the Love With A Rainbow
0
Posted on 5th June 2023 by Barbara Daines
Filed under Card Making Ideas, Seasonal Crafts, Valentines Day Crafts, Design Team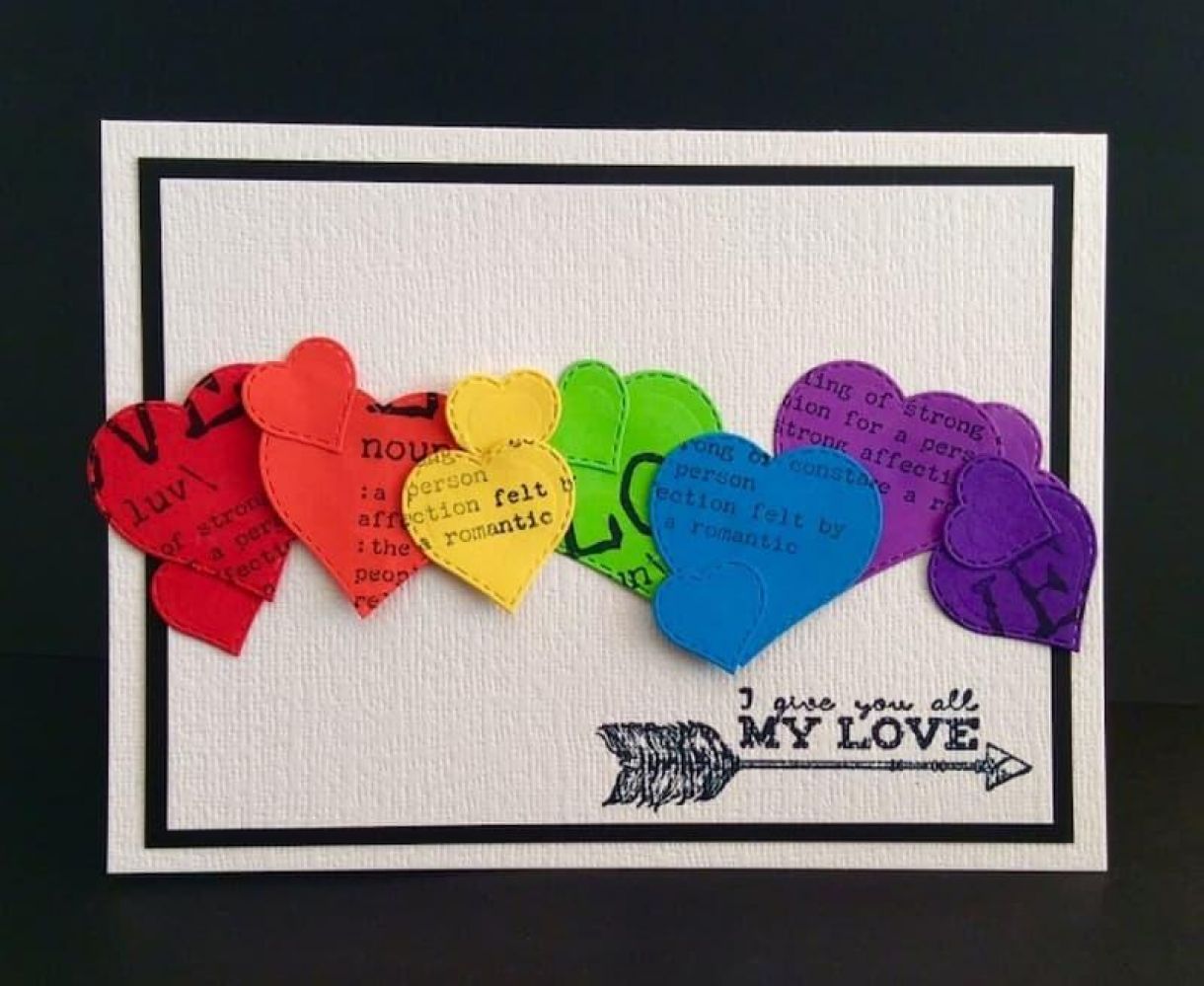 Pride Month, observed every June, is a significant period dedicated to commemorating the history, accomplishments, and ongoing struggles of the LGBTQ+ community. Stemming from the 1969 Stonewall Riots, Pride Month serves as a reminder of the importance of advocating for LGBTQ+ rights and equality.

Throughout this month, individuals unite to embrace diversity, offer support, and raise awareness about the distinct challenges faced by LGBTQ+ individuals. It is an opportunity to reflect on the progress achieved and recognise the work that remains to be done.
We can foster a more inclusive and empathetic society by participating in Pride events, sharing experiences, and promoting love and acceptance. Love transcends boundaries, and collectively, we can create a brighter future.
Why Is the Pride Flag a Rainbow?
The Pride Flag, adorned with rainbow colours, symbolises LGBTQ+ pride and the community's social movements. The flag's design, created by artist Gilbert Baker in 1978, features colours representing diversity within the LGBTQ+ community and the spectrum of human sexuality and gender. The rainbow was chosen as a symbol of hope and unity, with each colour holding a specific meaning: red for life, orange for healing, yellow for sunlight, green for nature, blue for harmony and purple for spirit.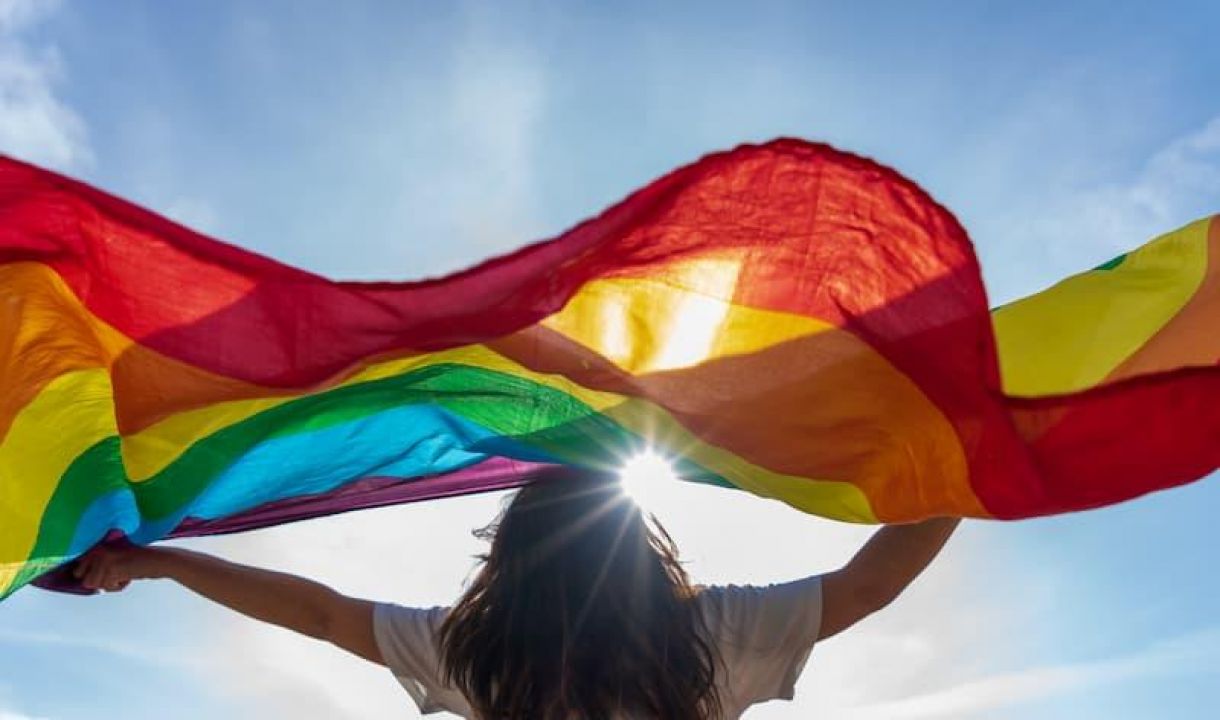 The flag's colours have changed over time; some people believe there should be more colours than just six, while others think the flag should be red, orange, yellow and green. But regardless of how many colours are on it, the Pride Flag holds a place in history as a symbol of freedom and equality.
How You Can Show Your Support for the LGBTQ+ Community During Pride
There are many ways to show your support for Pride Month as a business or non-member of the LGBTQ+ community. Pride Month is a time for the LGBTQ+ community to celebrate, and we want to make it easy for you to show your support, not just for June but all year round. If you're not in the LGBTQ+ community yourself, there are many ways that you can support them. You can donate money to an organisation like MindOut or the LGBT Foundation, which works with the LGBTQ+ community on support, advice, and mental health services. You can also volunteer at events held by these organisations to show your support in person.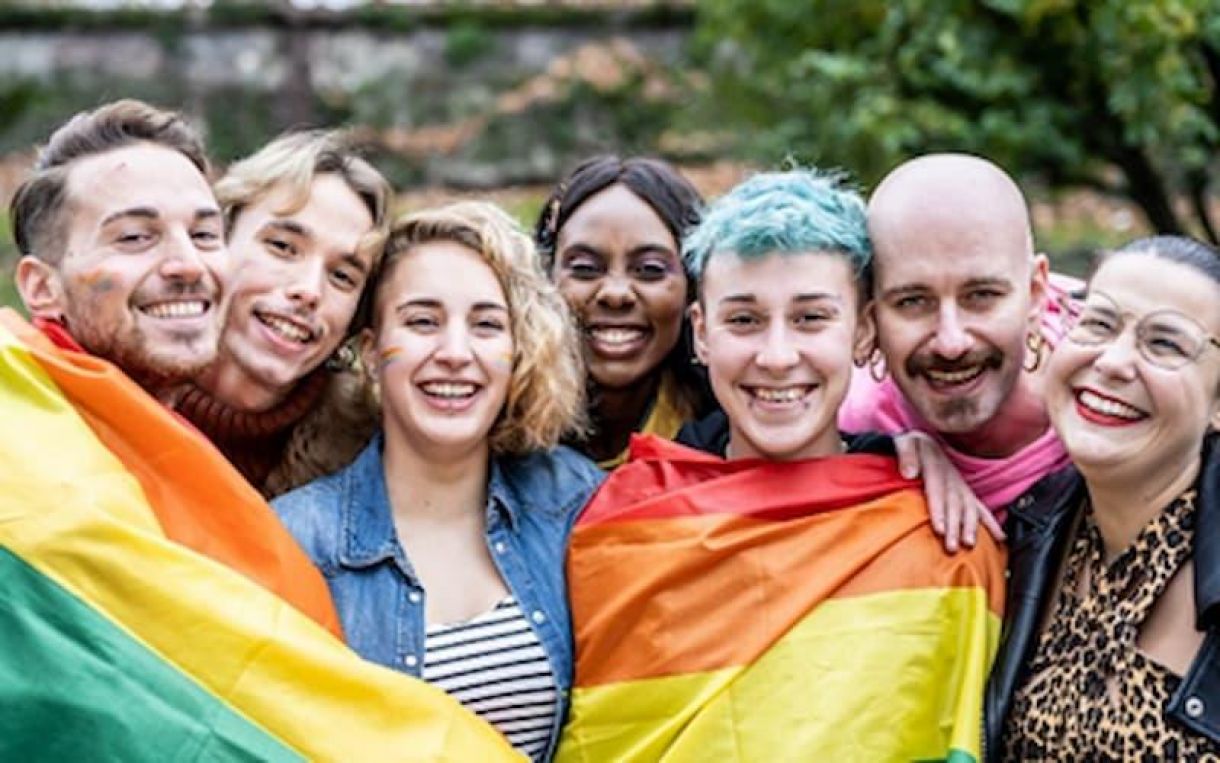 Businesses can support Pride by donating money or providing free services to organisations that work with the LGBTQ+ community. For example: if your company has graphic design capabilities, offer to design promotional materials for non-profit organisations working with the LGBTQ+ community during Pride Month. You could also provide in-kind donations such as food or beverages for these events.
Show Someone You Care With Our Rainbow of Love Card
If you already have a close connection to the LGBTQ+ community, either personally or with someone you care for dearly, why not show them how much they mean to you with the act of giving? However, in this digital age, it's easy to forget the power of a handwritten note.
Creating something from the heart is the perfect way to share love at Pride. So, if you want to show affection this Pride Month, why not send a beautiful handmade card? Today our expert in all things craft takes us through how to make a beautiful rainbow card of love which could be the perfect gift for your loved one.
A Rainbow of Love
Hi everyone, Barbara here with an amazingly simple card, using scraps of 'rainbow' coloured card. This can be done regardless of your experience with crafting and is a great activity on a quiet afternoon or even as part of an organised event.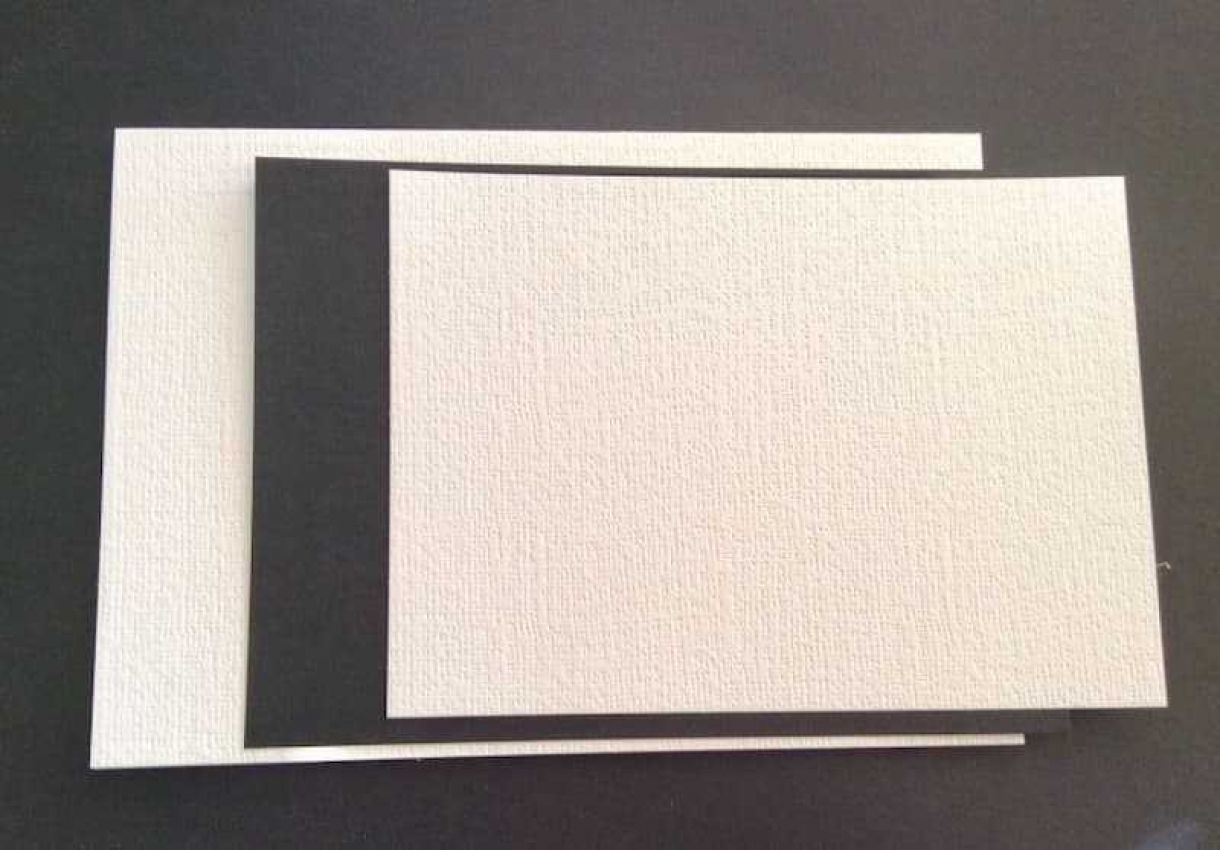 My first step was to fold a sheet of white hemp card to make an A5 card. I then cut slightly smaller pieces of black smooth & white hemp to layer on the card base.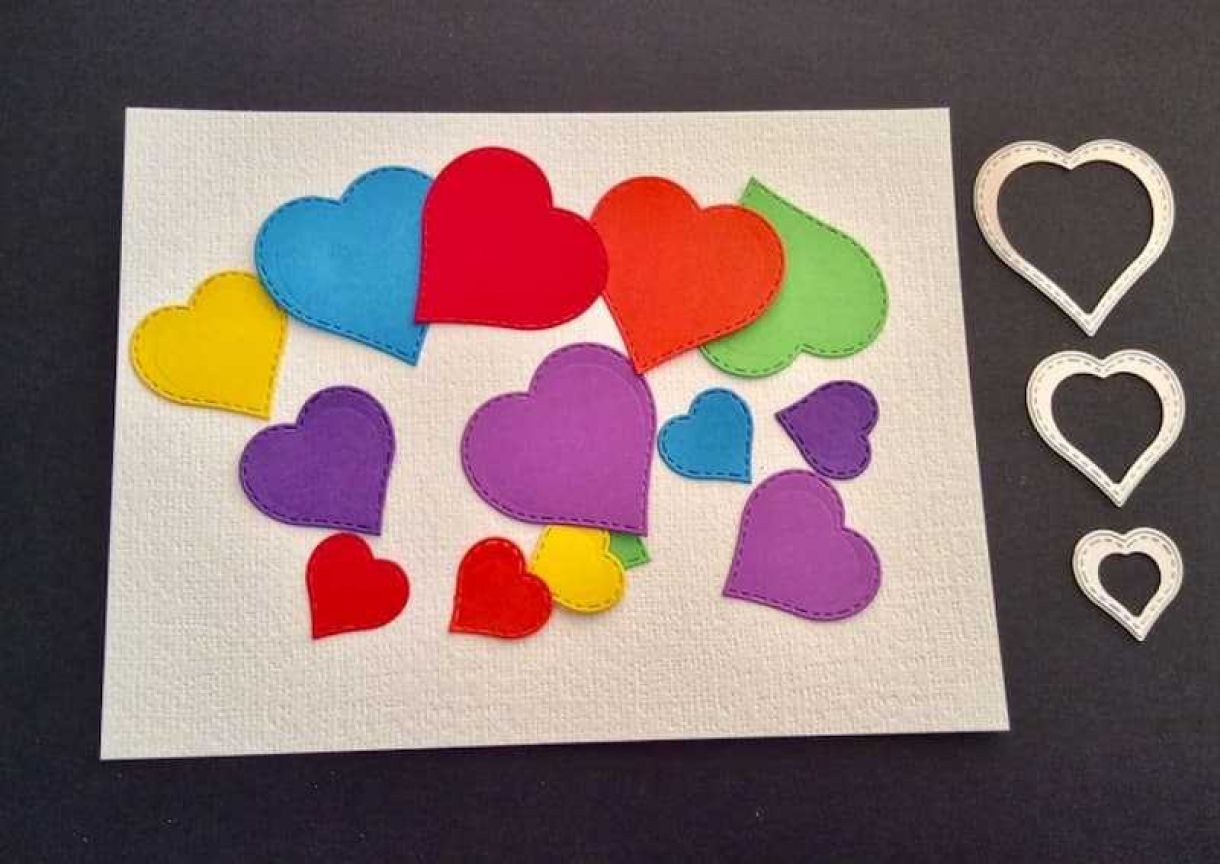 Using a heart-shaped die, I cut two different-sized hearts from each colour card; red plain, flame, daffodil yellow, lime green, deep blue, purple grape & dark violet. If you want to signify the pride rainbow, you may wish to ensure you choose colours to reflect this: pink, red, orange, yellow, green, indigo, turquoise and violet.
I randomly stamped some 'love' words over the larger-sized hearts with a sentiment stamp from Inkylicious. However, this can be designed by hand with pens or paint, whatever you have available.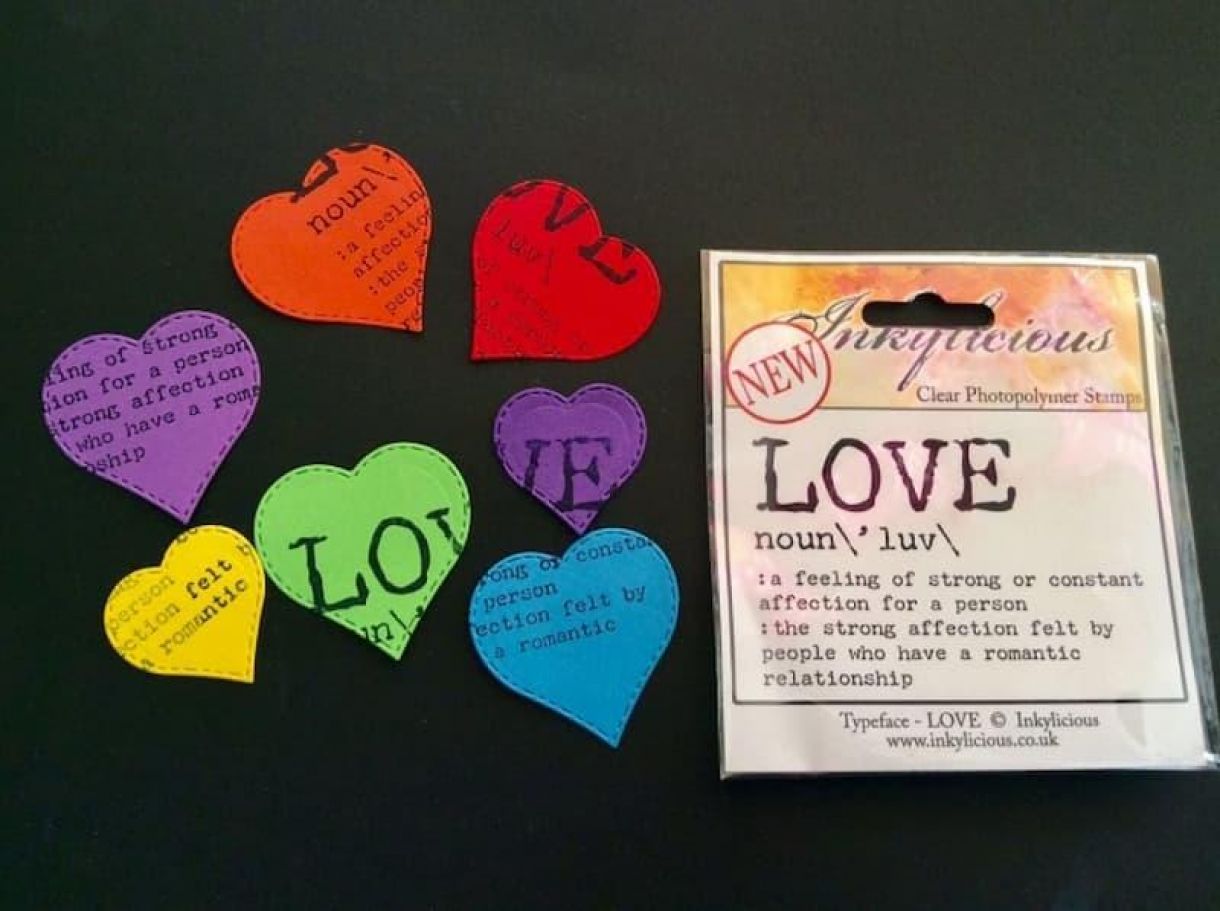 To finish, I stamped a sentiment from Carabelle Studio in the bottom right corner. These were adhered to the 'topper' in a random fashion but still kept the rainbow effect. However, again this can be done by personal design. Remember, less is more when it comes to design, but feel free to design it which signifies your own style and personality.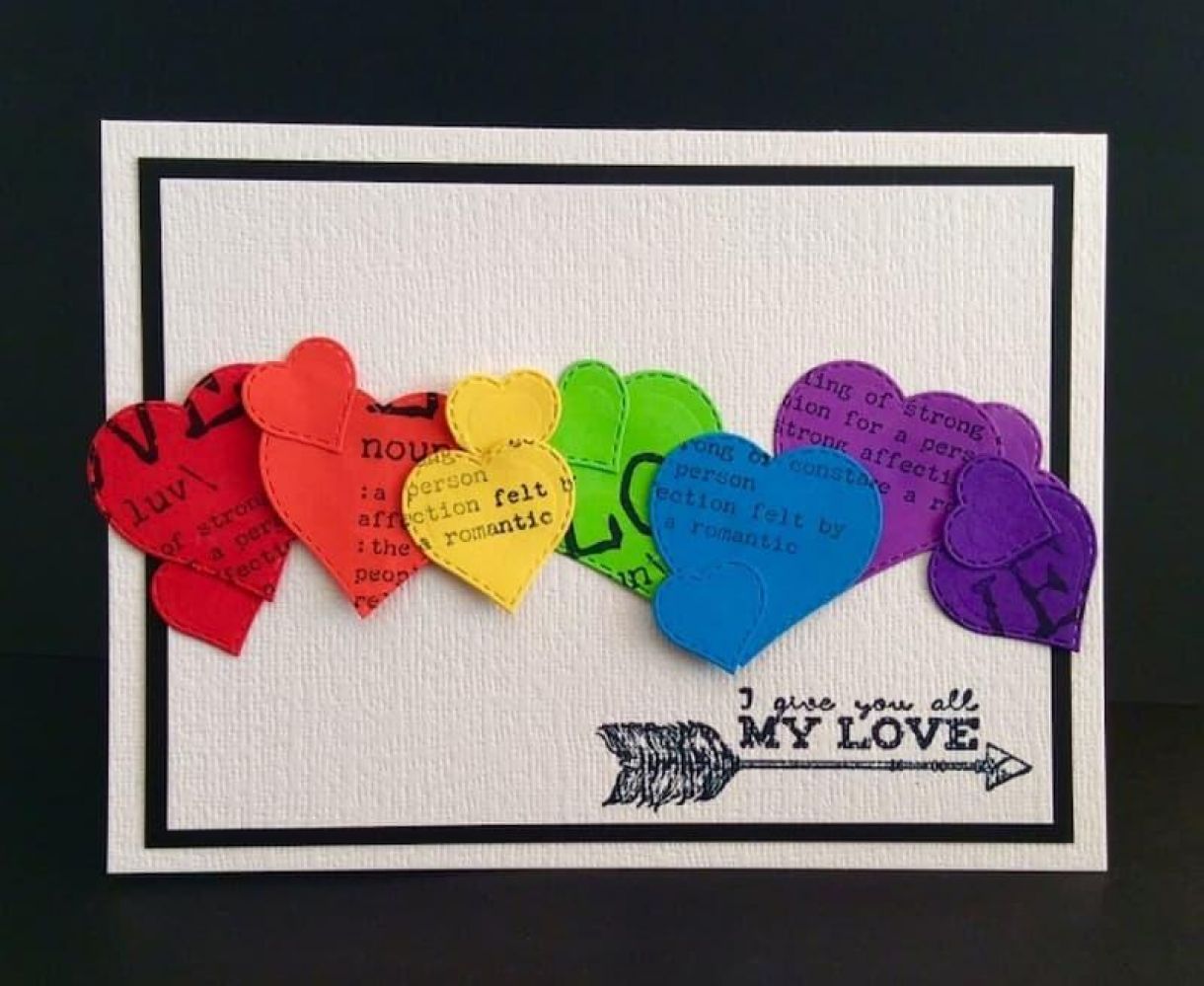 Hope you like it....
Back soon,
Barbara.