You Are Wonderful In Every Way
0
Posted on 29th July 2022 by Danielle Bigland
Filed under Card Making Ideas, All Papercraft Tutorials, Seasonal Crafts, Valentines Day Crafts, Projects And Cards By Type, Celebration Cards, Anniversary Card Ideas, Wedding Stationery, Design Team
The first step is to create a 6in x 6in card blank from white card. This can be easily cut from an a4 sheet of card which will leave you just short of a 6in card face. Perfect!
It's so important to use a good quality base card as it needs strength and stability to stand unaided but also speaks quality. 300gsm white super smooth is my go to for card blanks.
Then, take a floral punch and punch some flowers from Linen Card. I used White Linen Card 255gsm. This needs to been easy enough to punch through but not to light in GSM as the flowers need good stability.
There is no exact amount to punch. Its a guesstimate. With practice, this becomes a more accurate guesstimate. I found that because I could 'see through' the punch, I overlapped a few and therefore, some petals have pieces missing. This shouldn't matter though as these were the petals I placed under others with clever placement. 😉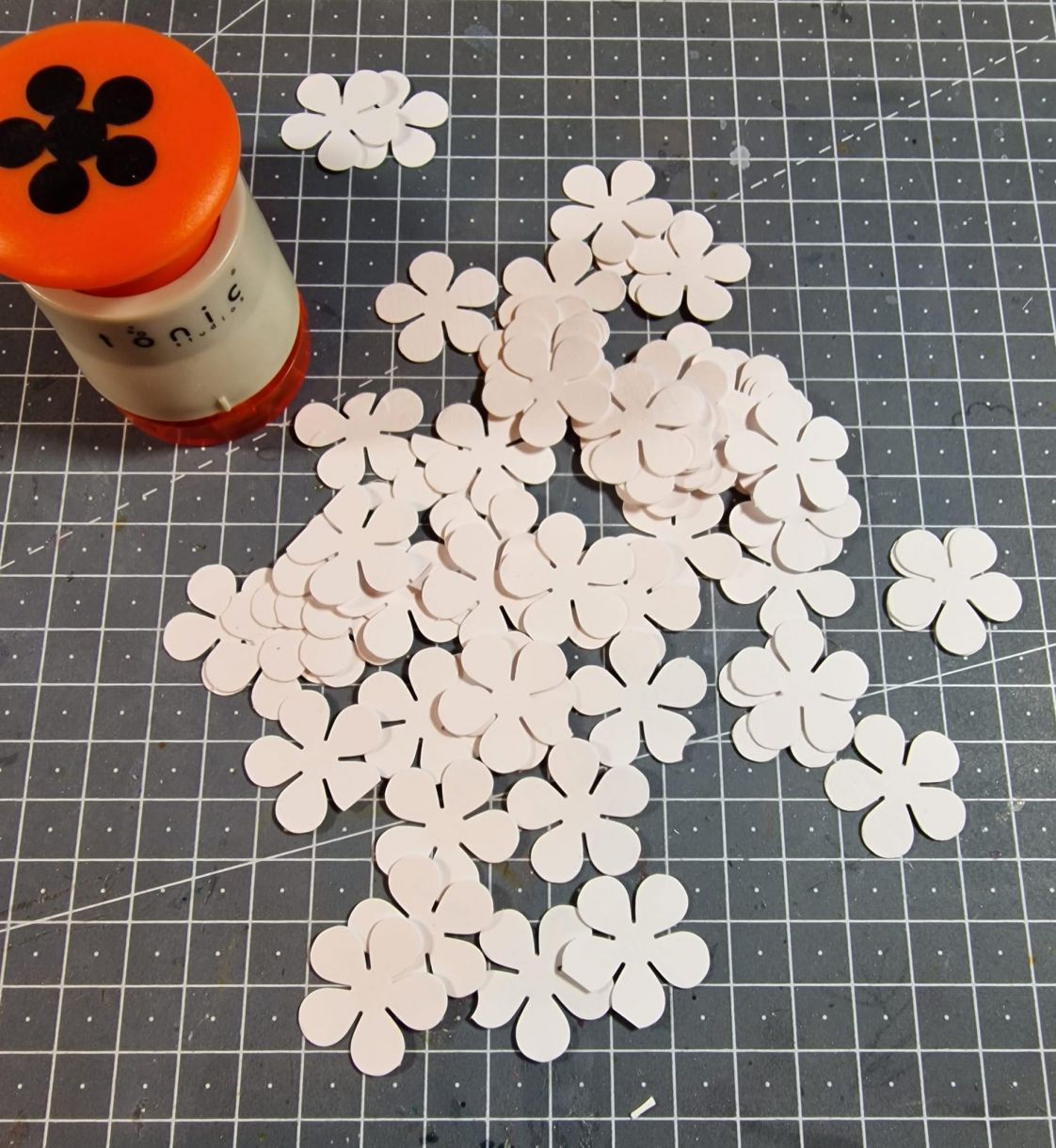 To get an accurate heart shape, it's wise to draw a guide. You can use anything you have in your stash. This heart die was perfect for the job!
(you could always try other shapes too! In fact, I think I might try a star shape next!)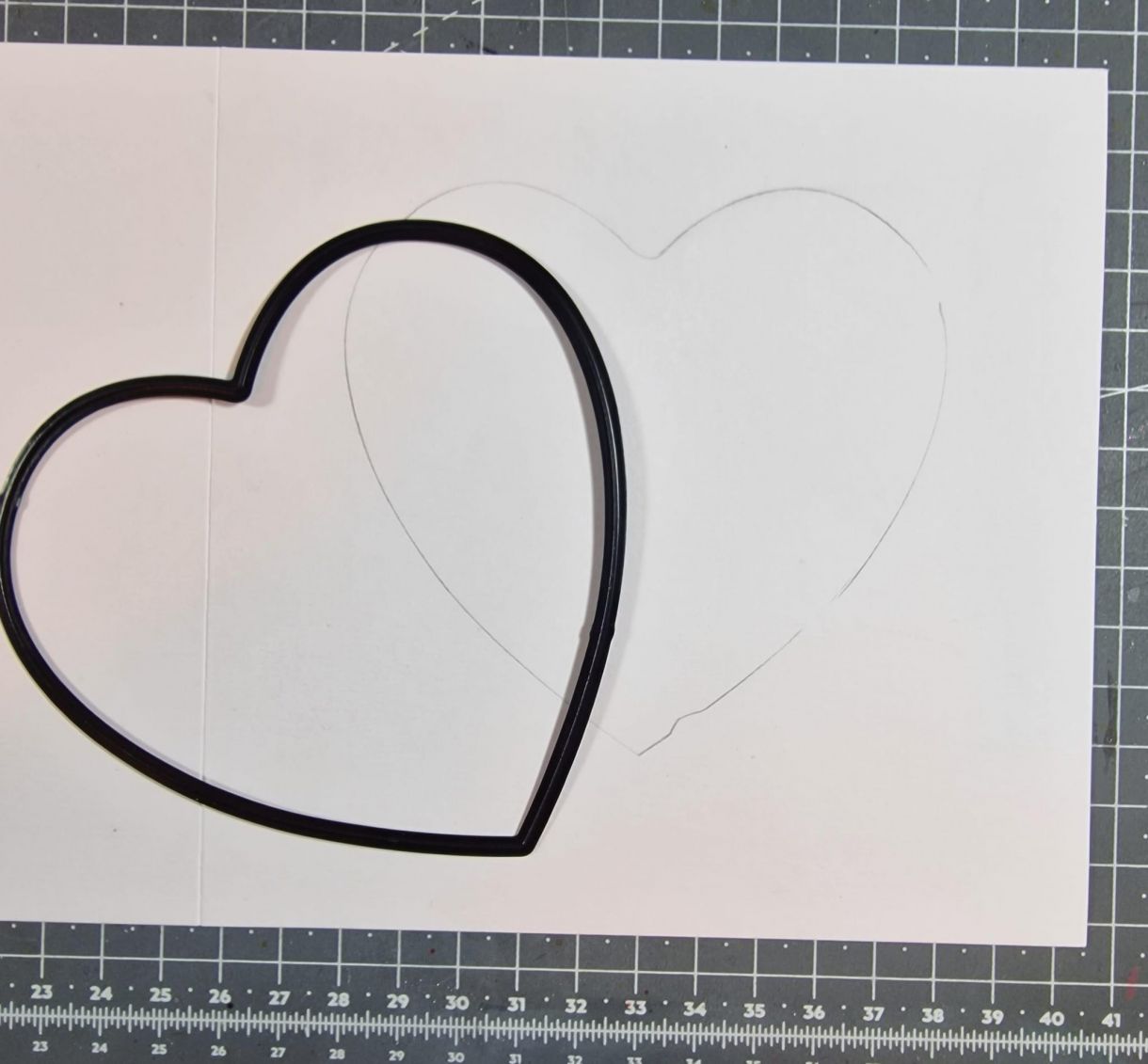 Stick the flowers flat around the shape, ensuring your guideline is obscured as you won't be able to erase any markings. I personally went from side to side, back and forth to ensure a mirror image. Overlap to cover white space underneath and damaged petals.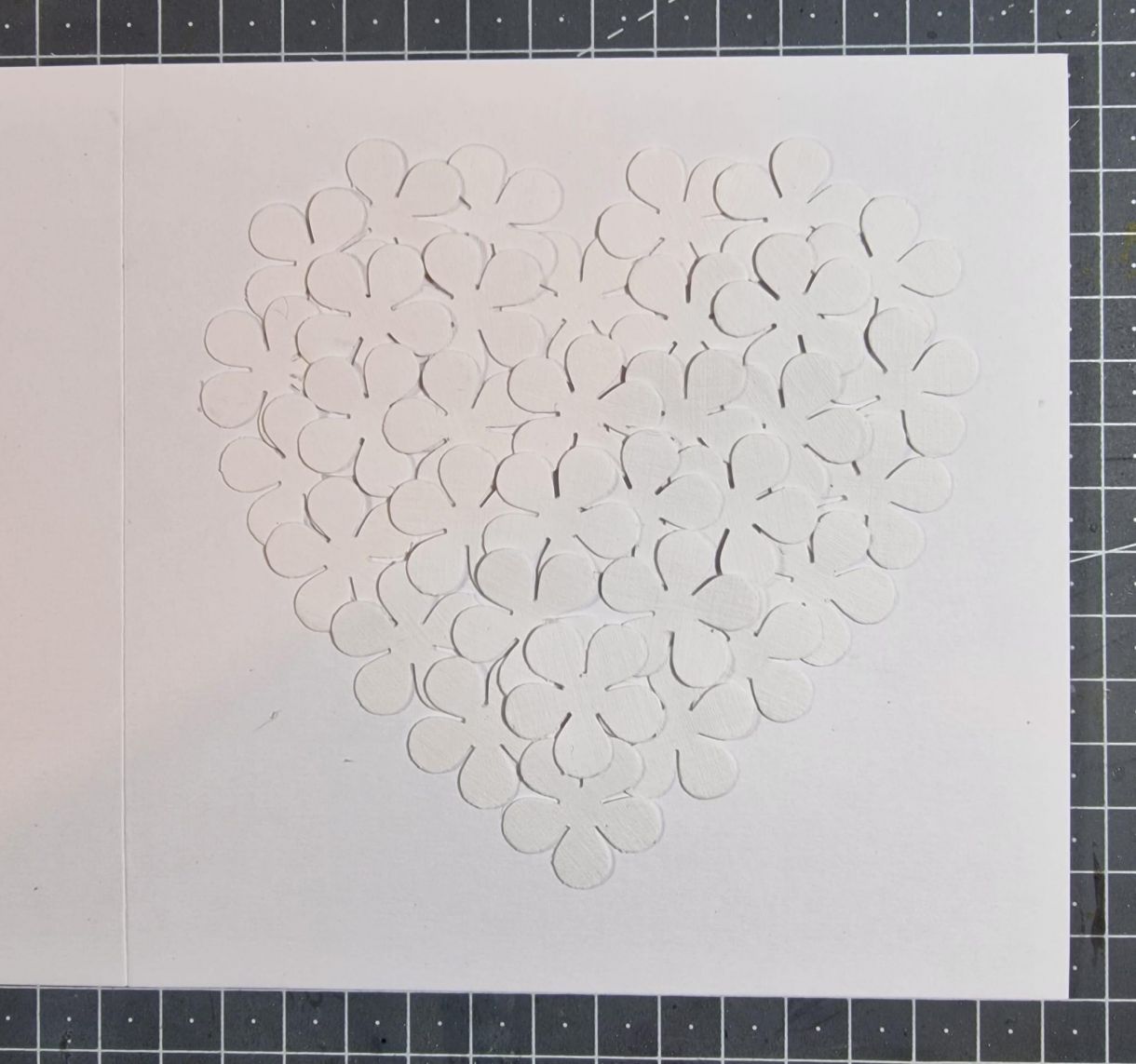 For the next layer, you'll need to manipulate the petals in on themselves to give the flowers more dimension. You can do this by gently turning them in with your fingers.
Then, simply place them on the shape of flat flowers so that they're roughly Petal to Petal but evenly spaced.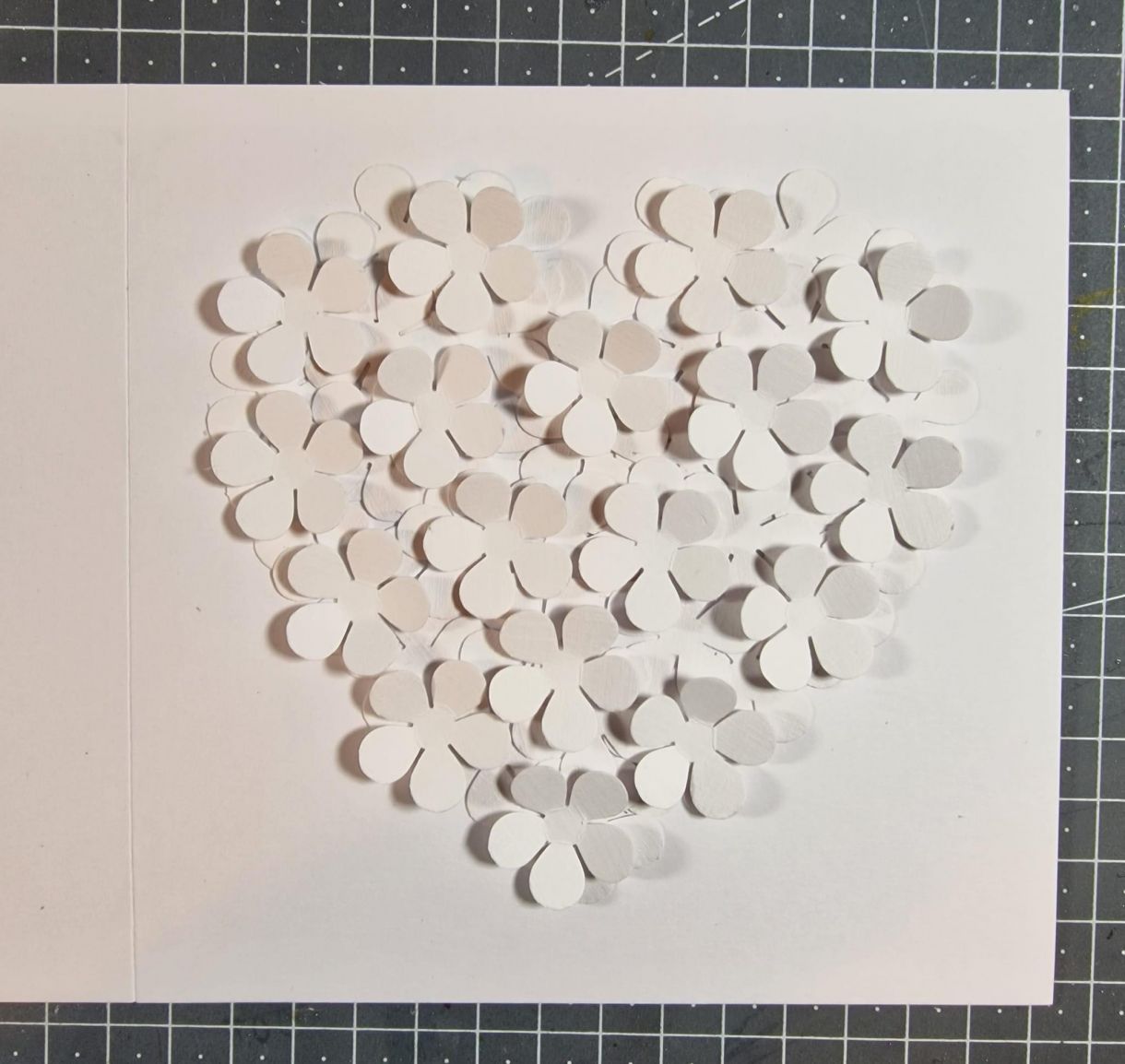 To add some colour, I added some simple coloured gems. These were sticky backed but for longevity, I applied extra glossy accents (this is stronger than wet glue!)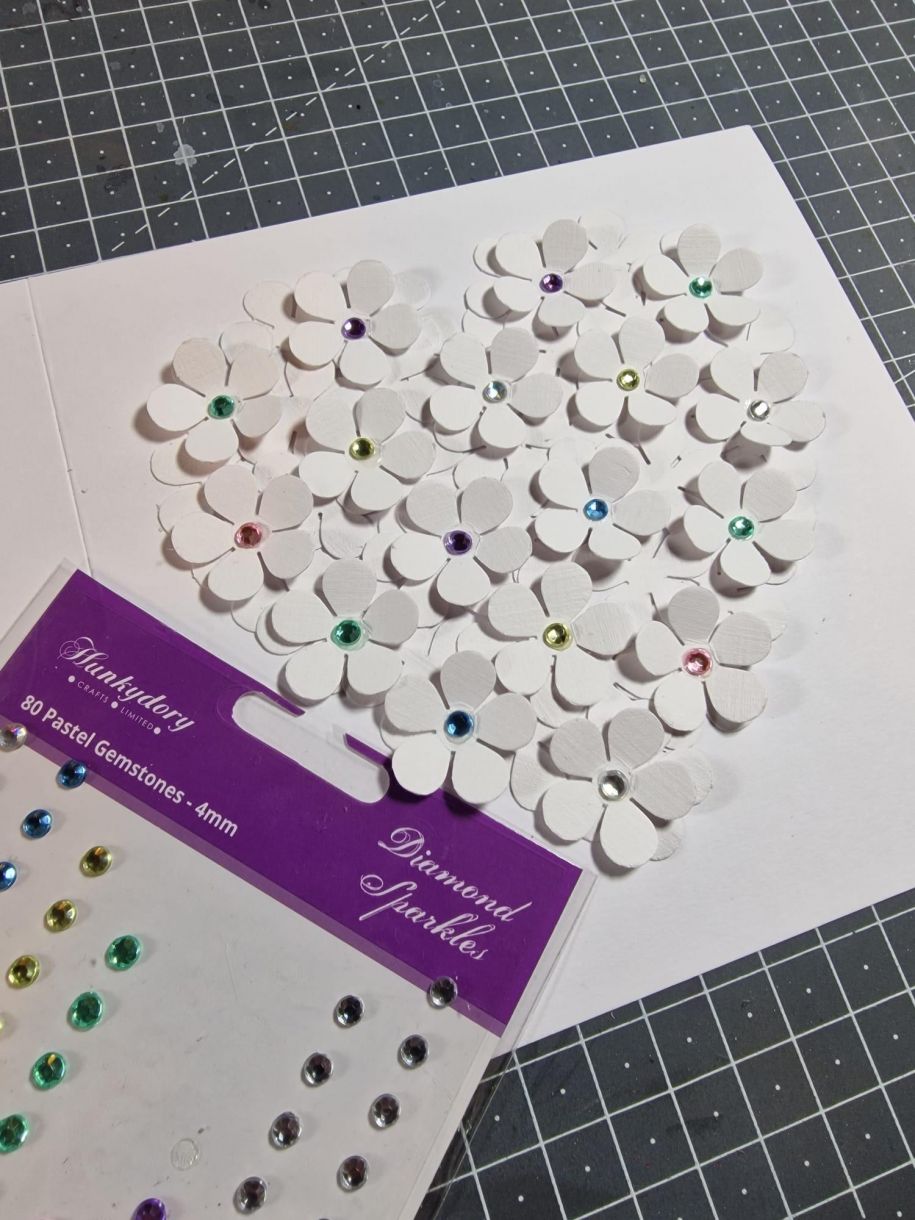 For the sentiment, I heat embossed in silver on a sliver of card which fit the width of the card. This wasn't the original plan, which was to place the sentiment underneath. However, the image and sentiment would have been uneven which made me twitchy! Haha! So, I tried it across the image and I much preferred it to the original plan. (some things are meant to be!)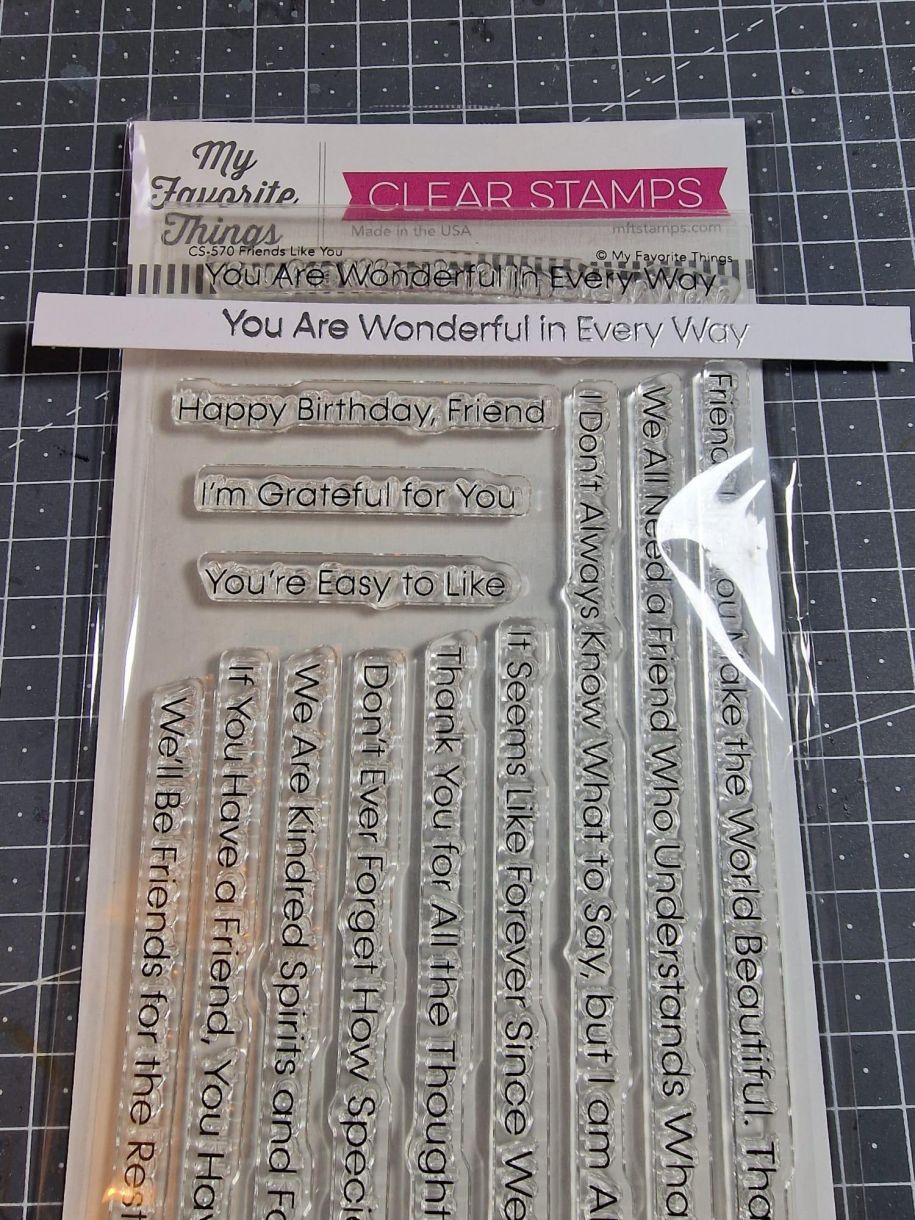 In order that it didn't bend over the shape, I adhered with a small amount of foam tape either end to level out the height inconsistency.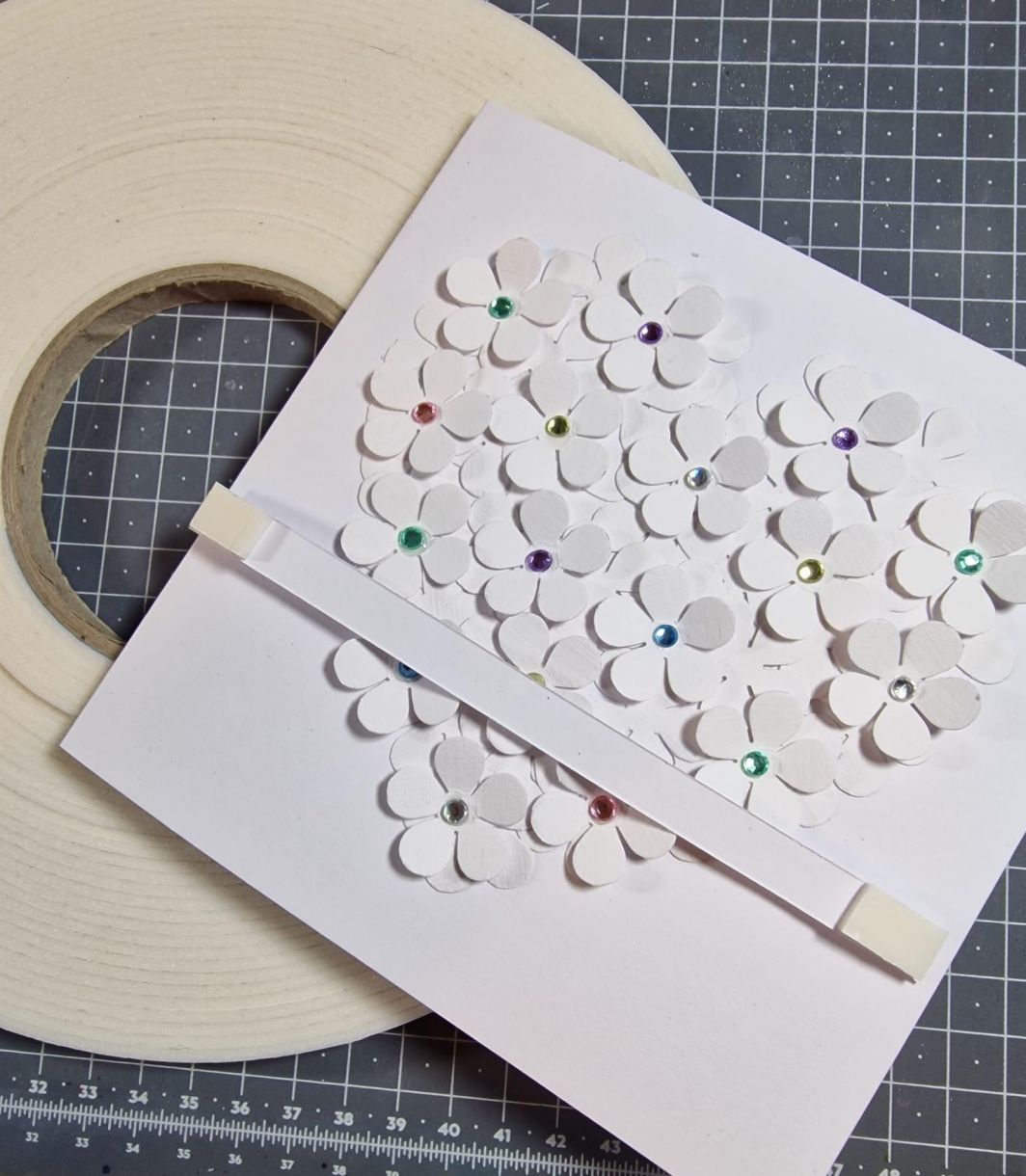 That's the card complete!
I hope you will agree that this is a classy card and ideal for occasions such as weddings or anniversaries etc, simply by adapting the sentiment. It would be great for personalising too!
Catch you again soon.
Take care.
Dani xx