Many Congrats To You
0
Posted on 28th July 2022 by Danielle Bigland
Filed under Card Making Ideas, Projects And Cards By Type, Celebration Cards, Anniversary Card Ideas, Happy Birthday Card Ideas, Papercraft Disciplines And Techniques, Die Cutting Techniques, Design Team
Hello guys and gals. I hope you're all keeping well.
Today I'm sharing with you this fun, classy geometric card. I love the end result, but this also offered up some therapeutic tendancies too!
So let's go!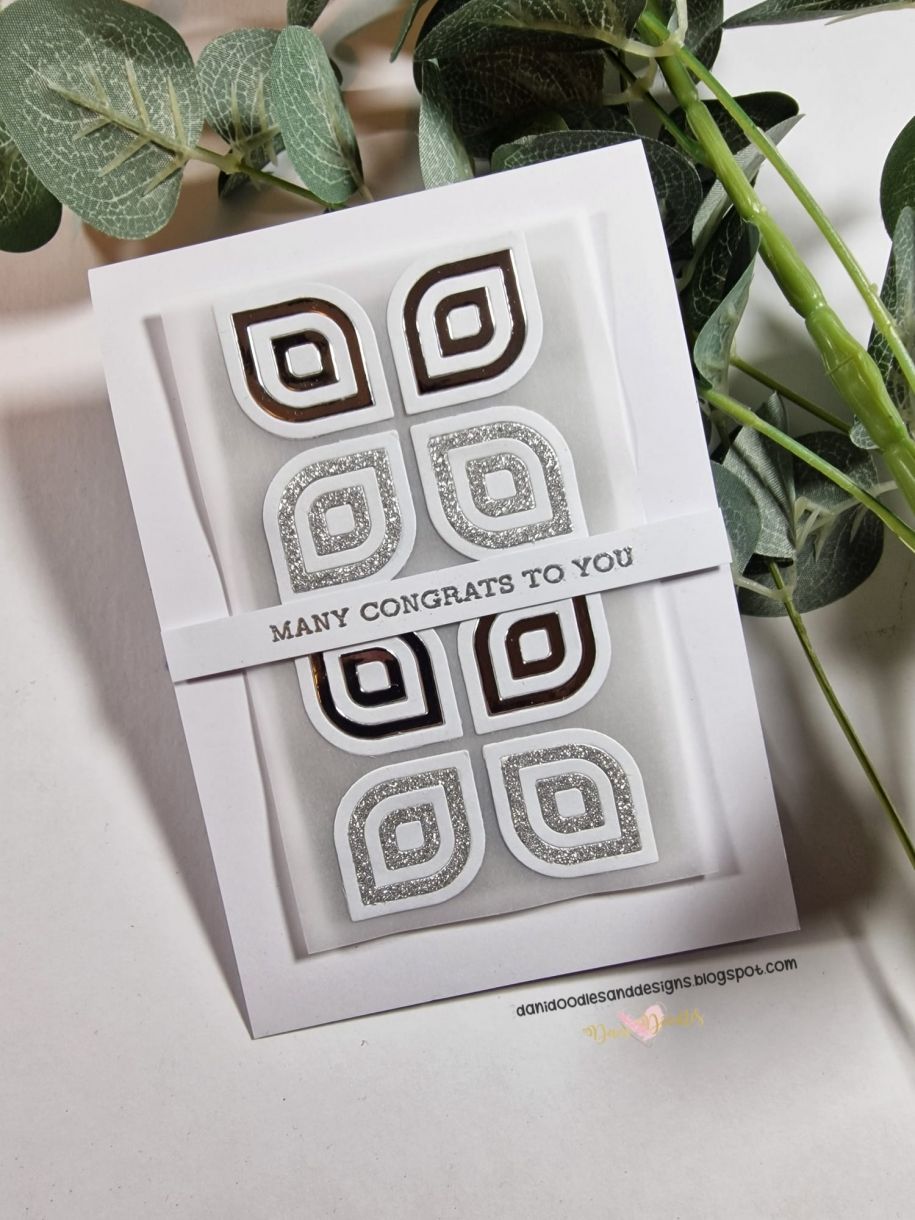 The first step was to cut the shape a fair few times from a selection of card stock. For this card, I cut the shape 8 times. I used a fairly neutral pallet; colours and textures which complimented the white which was my main focus. The combination was made up of Silver Mirror Card 270gsm, Silver Non Shedding Glitter Card 285gsm and White Super Smooth 250gsm Card.
This card doesn't use a lot of card but what you do use, goes a long way! If you were to use 5 styles/colours of cards with this particular die, and you cut from each style/colour 8 times, you could potentially make up to 8 cards!!!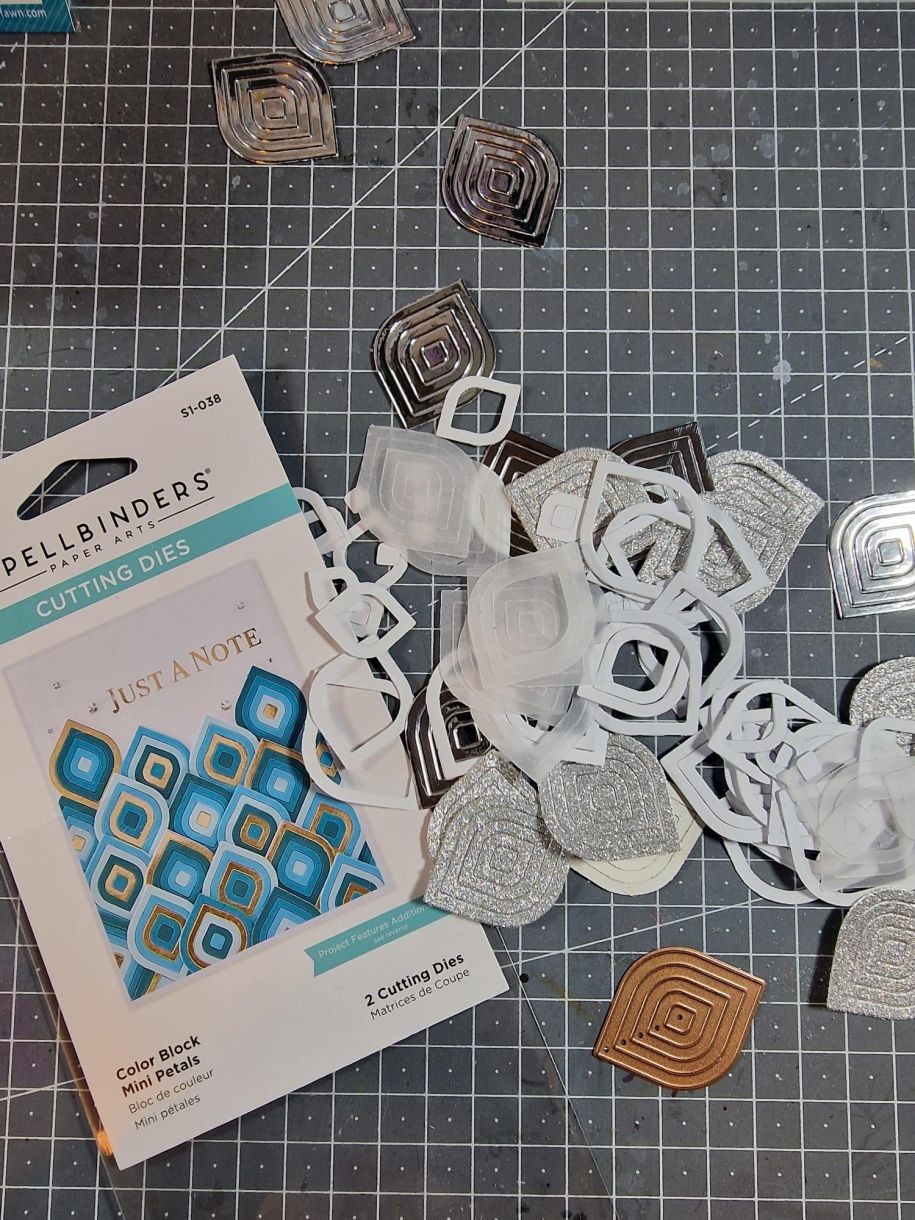 I planned to have a vellum panel. I took a gamble, and decided I wanted the vellum panel to 'pop' a little. So, I masked off a rectangle on a UK a6 size card blank and inked it with Hickory Smoke Distress Oxide. (This doesn't have to be perfect as it will be covered).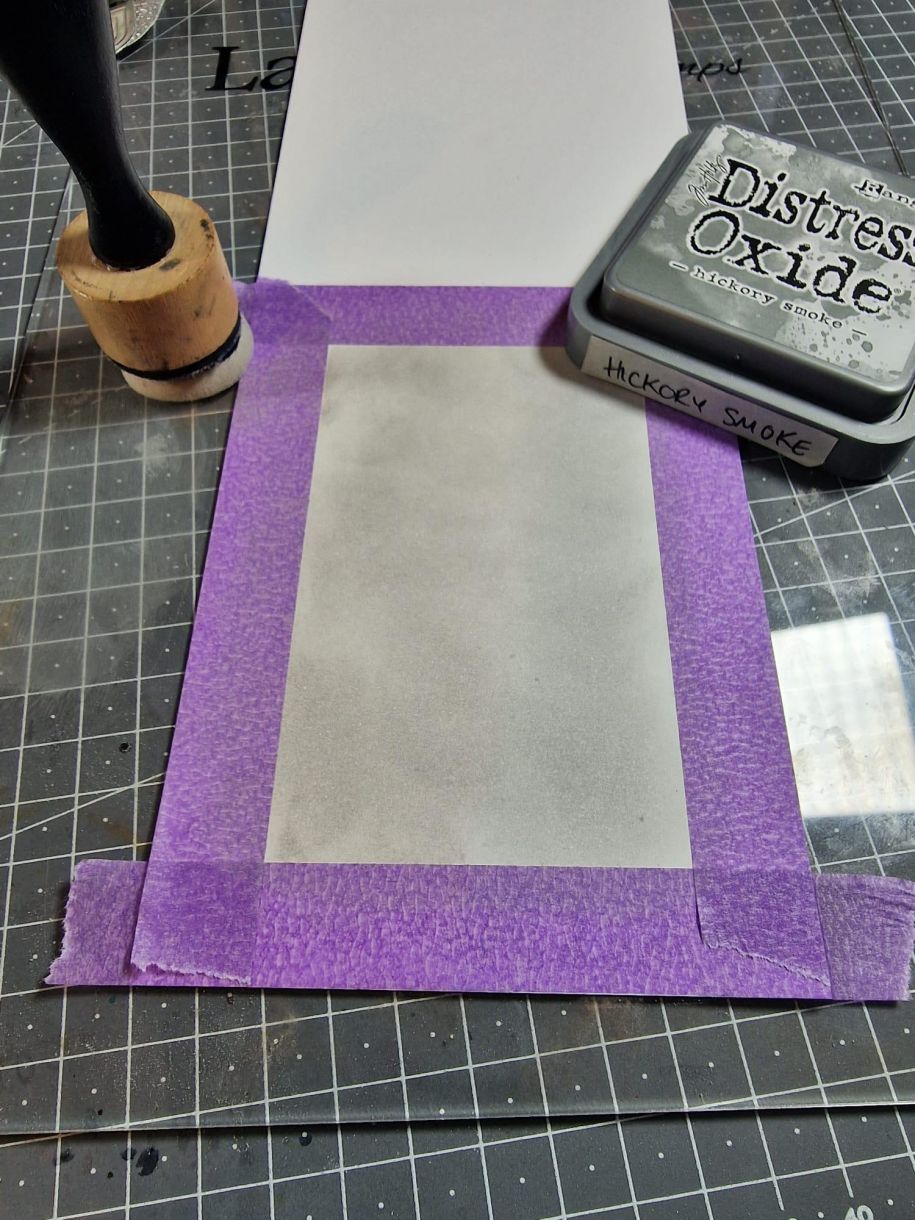 I then cut a piece of vellum approx 5mm wider round each side. This is where the geometric shapes would place. I still wasn't sure about the inked panel on the card base at this stage!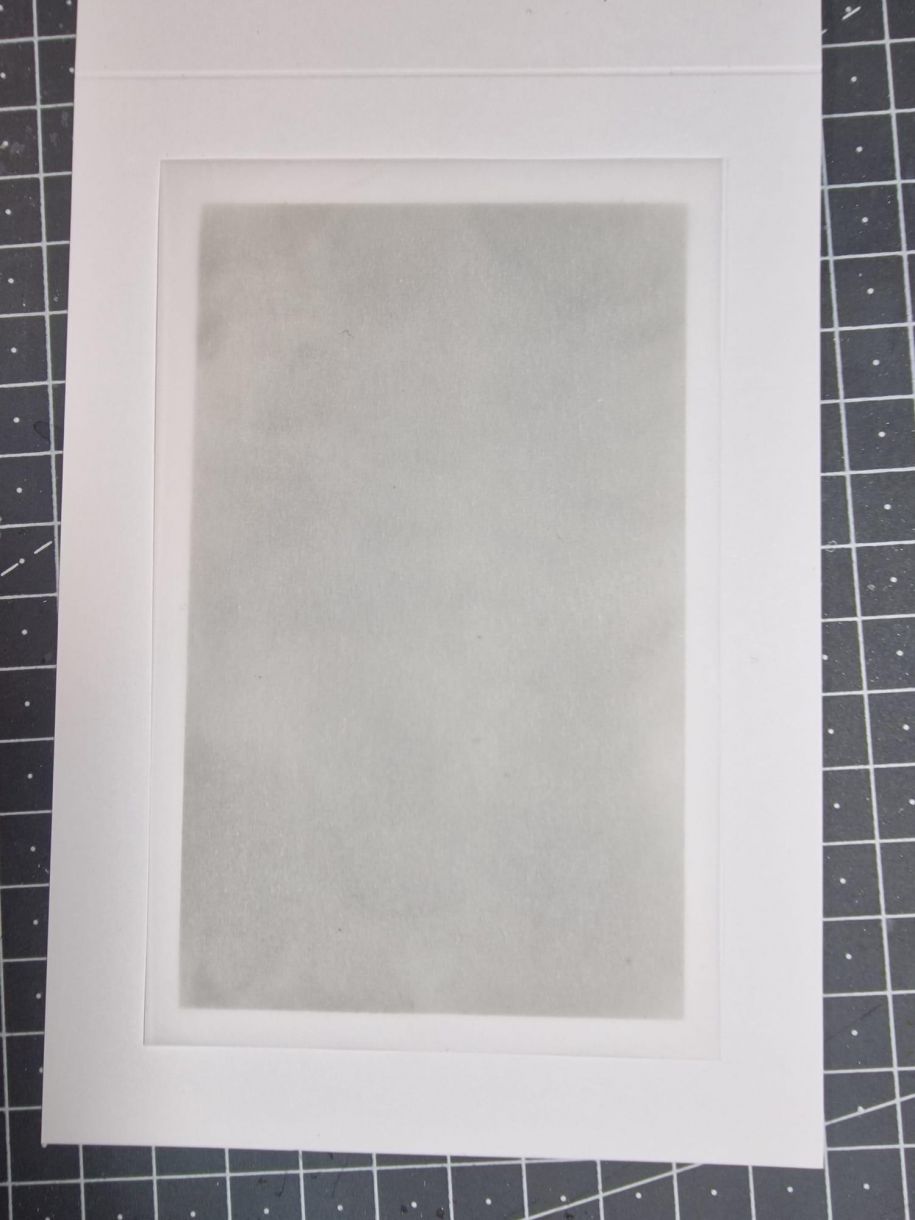 Before laying the pieces for the shapes on the vellum, I placed them where I wanted them, ensuring all sides and gaps were equal. Then I proceeded to adhere them with wet glue.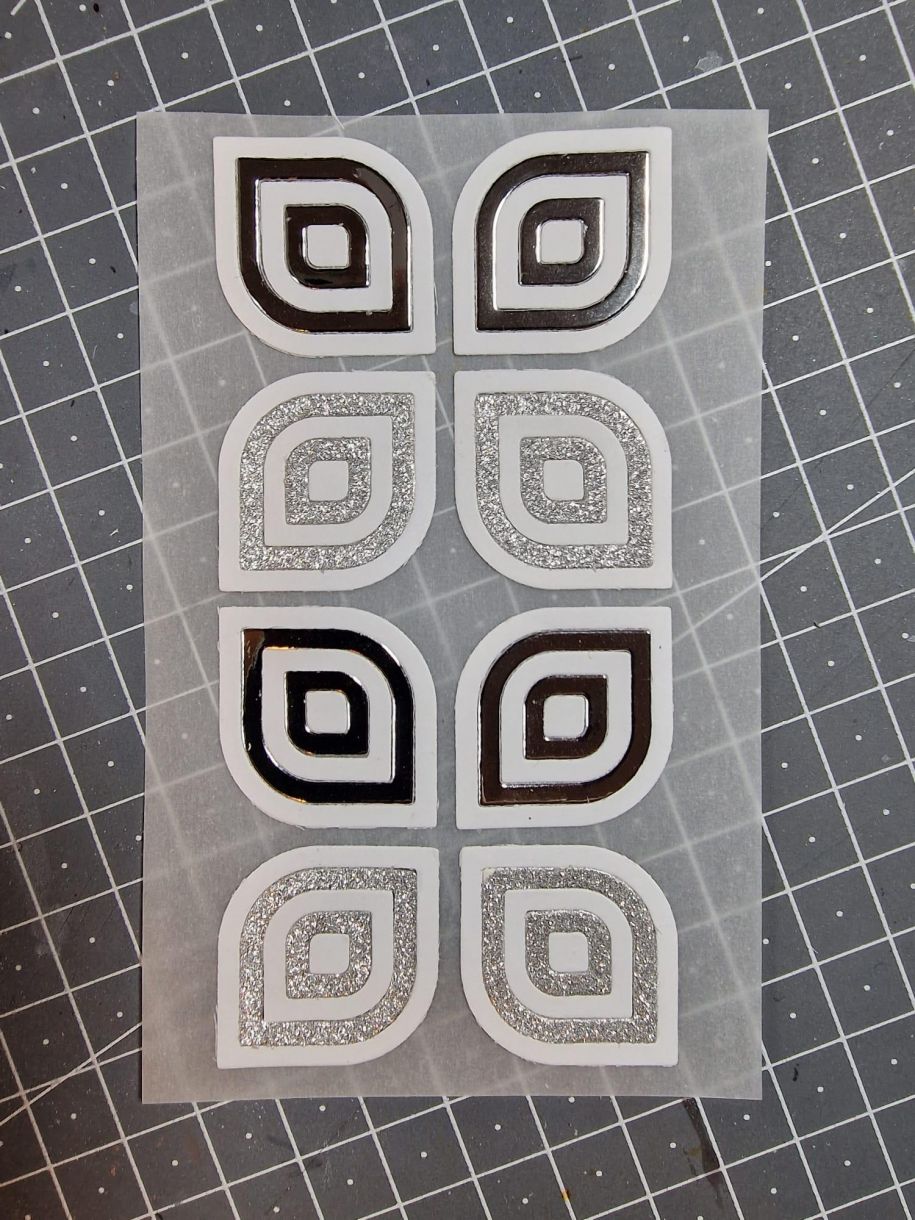 I couldn't decide whether to stick this vellum panel flat down onto the card base or raise with foam tape. Because of the uncertainty around the inked panel, I figured rasing the vellum panel with foam tape would make it appear lighter. So, I cut the foam tape into 16 smaller parts to discreetly fit 2 pieces behind each shape.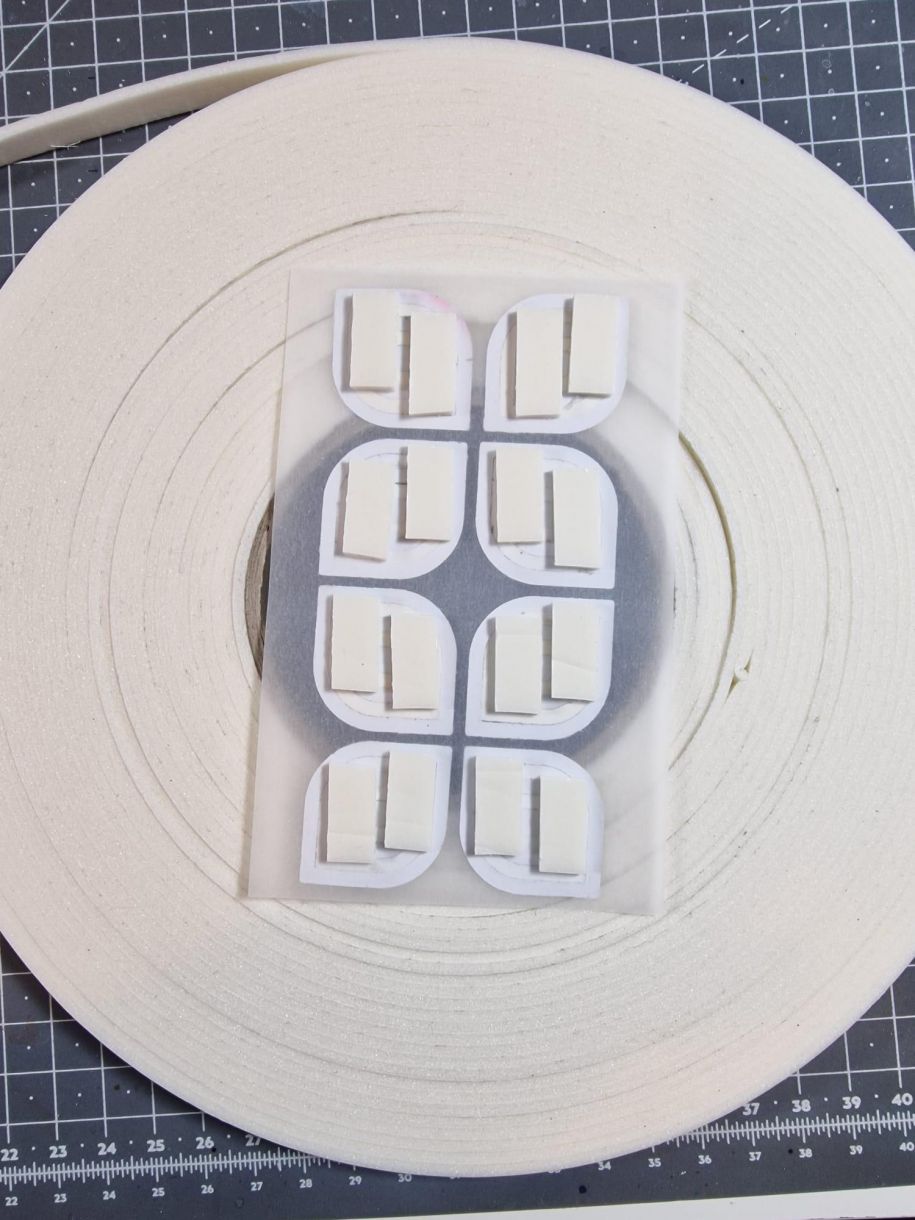 Finally, it was time to add a sentiment. I heat embossed the sentiment on a sliver of white card to fit the width of the card. This was adhered straight down with wet glue. Typically, I tend to raise sentiments with foam tape but I'd already raised the panel so I didn't want to double the height as I was mindful of potential postage costs.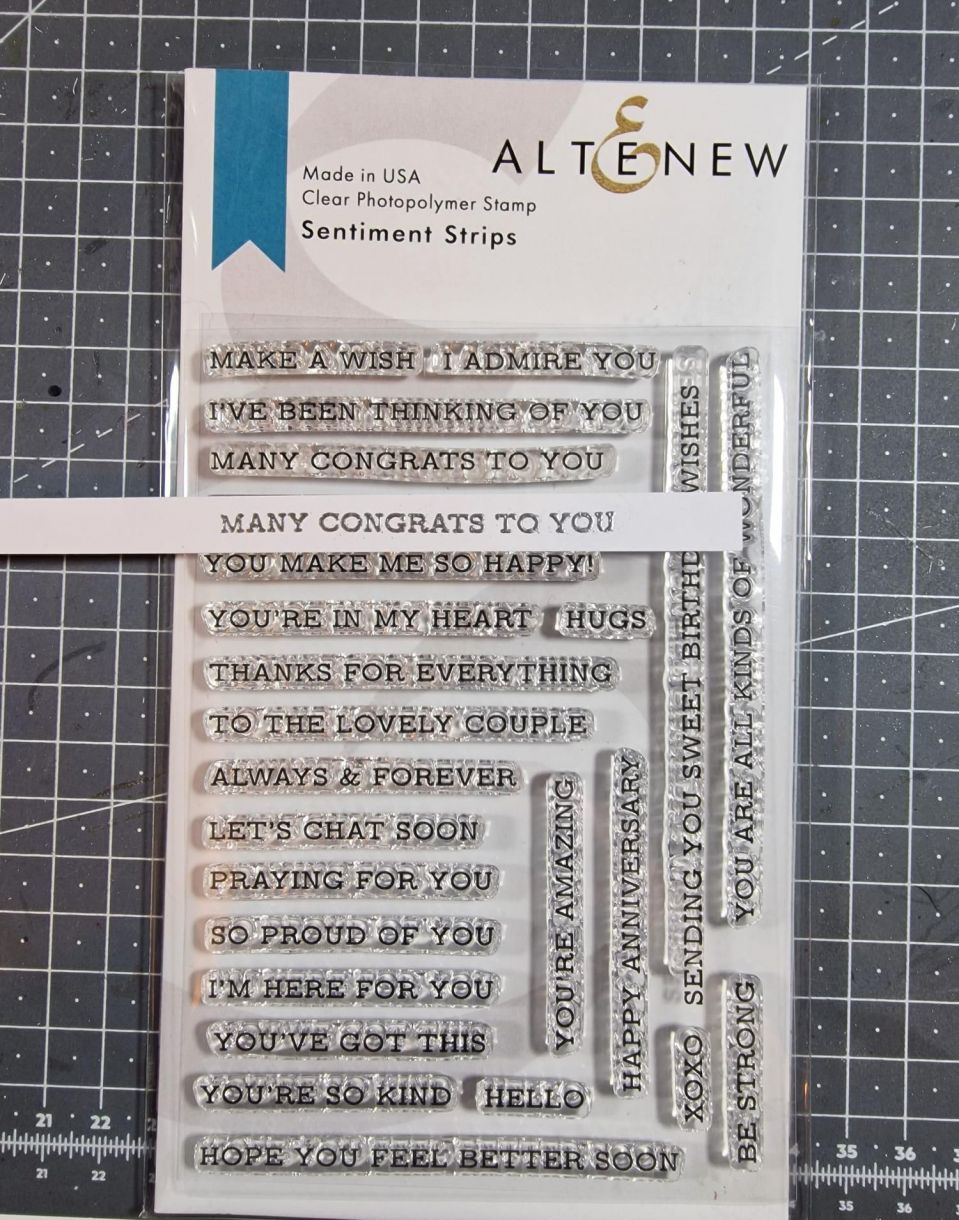 That completes the card 😁
I really enjoyed this card. It was fun to make and has a striking end result and I may go as far as to say, one of my favourite ever cards ❤️
Take care of yourself, and I'll see you again soon.
Dani xx