Winter Wedding Card Ideas
0
Posted on 20th September 2023 by Sylvia Ames
Filed under Projects And Cards By Type, Wedding Stationery, Design Team
Winter weddings, filled with frosty elegance and cosy charm, can seem like a magical retreat from reality. But do you know this season brings scenic beauty and a surprising blend of romance and practicality to your wedding? Alongside the charm of soft glow fire-lit nights, winter offers significant cost benefits, unlocking a delightfully cost-effective world for couples looking for a unique, memorable, and affordable day to say 'I do'.
As leading paper suppliers online, our crafting connoisseur Sylvia Ames has the perfect way to start your winter wedding theme with our winter wedding card ideas. However, before we delve into this, we'll convince you that a winter wedding is the perfect chance to make your wedding both memorable and magical.
Advantages of Winter Weddings
A winter wedding offers many advantages that can make your special day all the more magical while being gentle on your wallet, too. Here are the many ways a winter wedding is the ideal setting for making those all-important vows.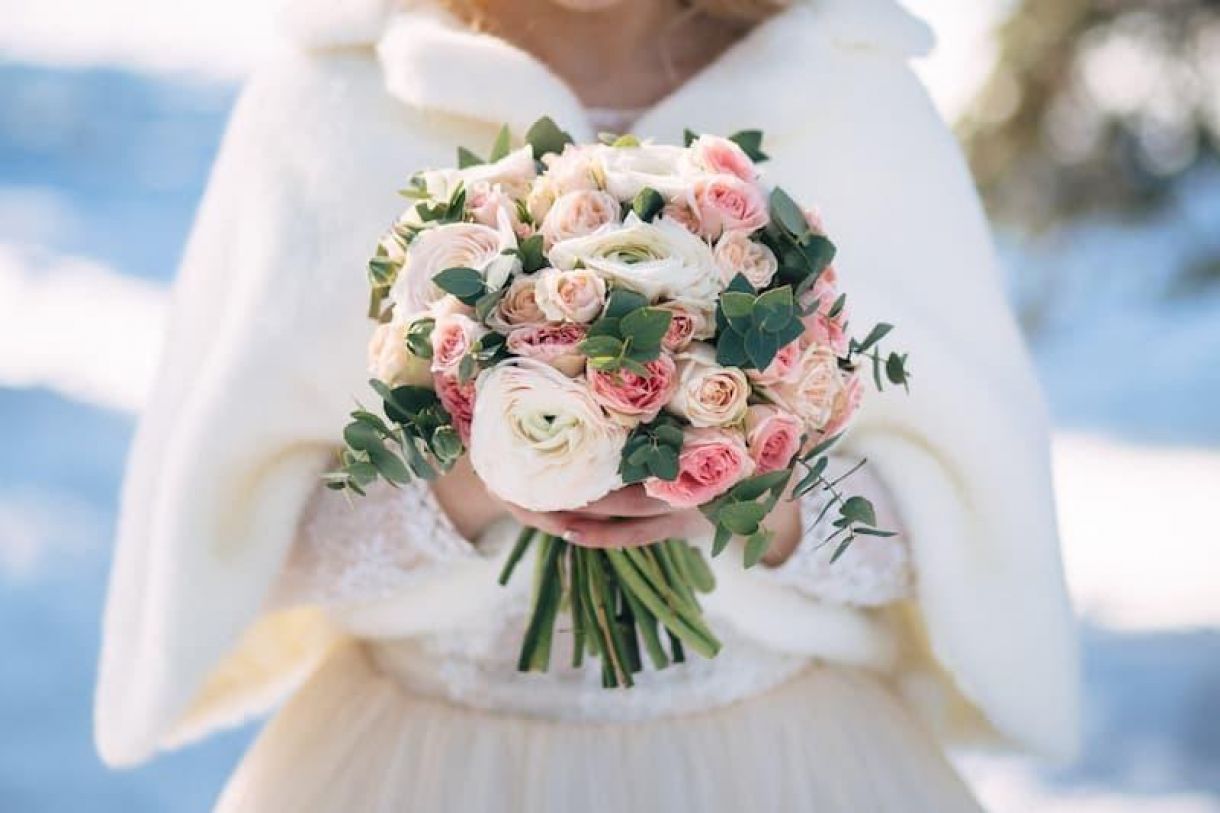 Budget-Friendly: Weddings during winter can be highly cost-effective. The off-season nature of this period often leads to attractive discounts on various services, from venues to catering and photography.
Availability: With fewer wedding events held during the winter, your preferred vendors and venues are more likely to be available. This off-peak season reduces the chances of encountering scheduling conflicts.
Unique Aesthetics: Winter weather provides a naturally stunning backdrop for your wedding photos. This can range from frost-tipped scenery and sparkling snowfalls to a clear, starlit night, making for an unforgettable wedding album.
Cosy Atmosphere: Winter weddings offer a warm and intimate atmosphere. Imagine celebrating amidst the soft glow of fireplaces, delicate candlelight, and guests comfortably sipping on warm drinks. This creates a cosy, heartfelt celebration that your guests will remember.
So, if you want to plan your big day next year, a winter wedding could be your best decision.
Colours to Consider for Winter Weddings
Winter weddings open up a world of creative colour palettes, each embodying the unique charm of the season. A snowy look can be achieved with a combination of crisp white and shimmering silver, exuding pure fairy tale allure for your special day.
For a more warm and traditional ambience, try evoking the holiday spirit with rich hues of red and gold. These offer a stunning contrast to winter's often pale and frosty background. Contrasting your colour in this way elevates the beauty of your wedding and incorporates a truly royal occasion.
Alternatively, a modern twist to the winter wonderland theme can be reflected by using icy blue and muted grey tones that capture the essence of frost-kissed mornings.
Start Your Theme From the Beginning of Your Planning
These winter-inspired colour schemes can be seamlessly incorporated into your wedding from the start of your planning with the initial invites and carried through across all stationery, including menus and seating charts. By weaving your chosen theme throughout the event, you tie all aspects of your wedding together and allow guests to decide if they want to be a part of your wedding theme colours.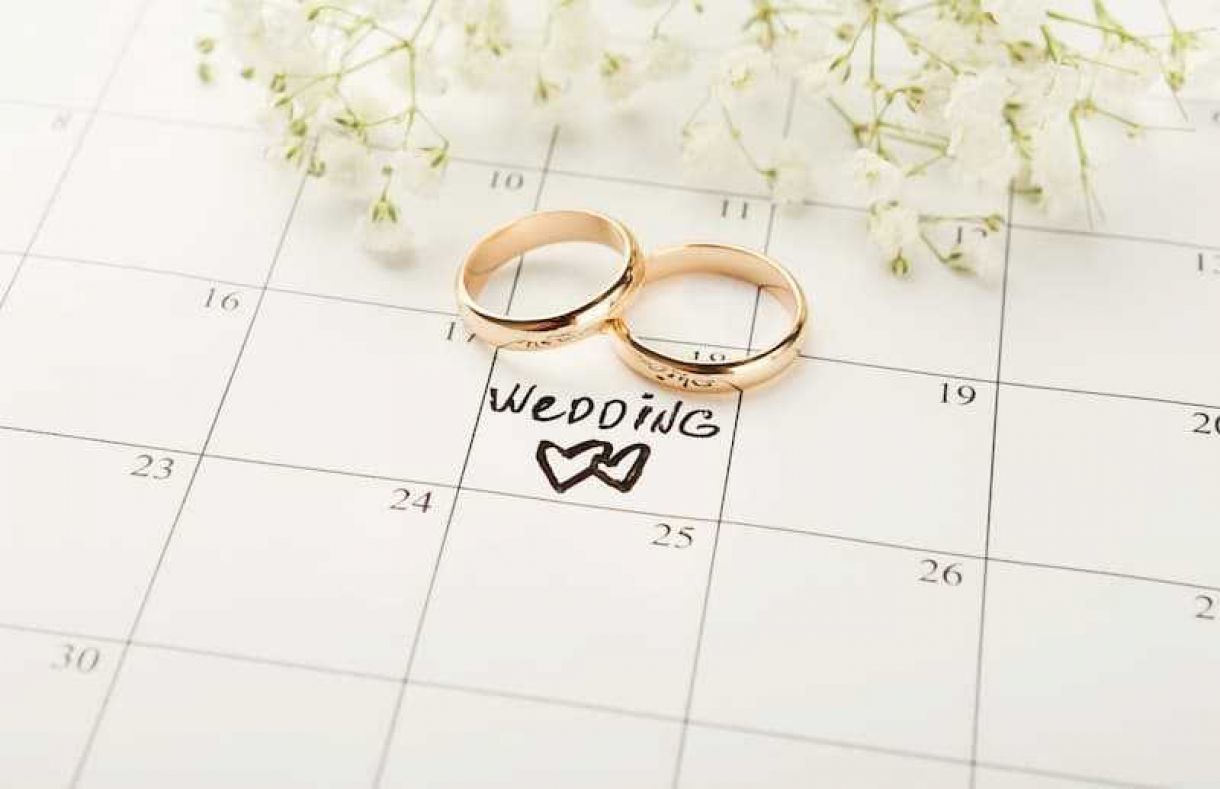 Additionally, such delightful colour palettes make for brilliant paper decoration choices, adding a touch of elegance and seasonal charm that harmonises with your winter wedding vision.

The Importance of Small Details
Invites, seating plans, and menus play a significant role at a wedding, adding a personalised touch and making the event unforgettable. Craft paper goods offer an economical avenue to create and customise these wedding details, accentuating your unique style. Winter weddings particularly present a perfect canvas for DIY endeavours.
Crafting handmade invitations and decor using quality craft paper impresses guests and enhances the event's ambience. These DIY projects offer a platform to weave in your personal story, allowing your wedding to truly embody your love tale, making the occasion as unique and special as your journey together. It can also save you a fair penny or two when making these yourself instead of using a stationary service.
Making Your Winter Wedding Invitations
Get ready to elevate your winter wedding planning with expert crafter Sylvia's guide to perfect invitations. Known for her creativity and meticulous detail, Sylvia will take you on a journey to craft an invitation that sets the tone for your unique celebration while reflecting your love story. Although Silvia has chosen the traditional colours, feel free to customise to the dream wedding colours of your own.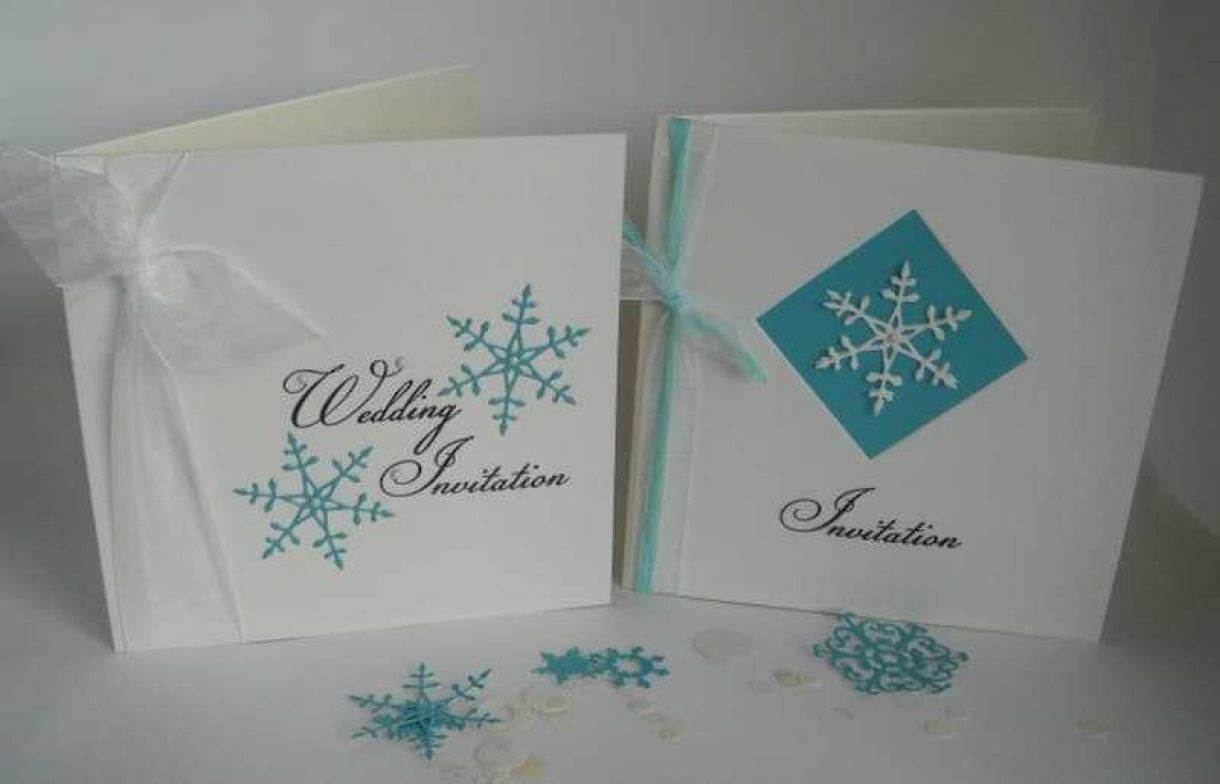 Hi everyone, Sylvia here with two winter wedding invitations and a lined envelope using natural white pearlised card and the new lustre print silver sea blue card and paper. These two cards are quick and simple to make using just a few stamps and dies.
I cut two A4 sheets of natural white pearlised card to make the 15cm x 15cm card blanks. The new pearlised colours are fabulous, and I particularly like the blue used here, especially for winter or even Christmas-themed cards. The choice of colours in the range is great and is available in both card and matching paper, making it ideal for wedding invitations. I'm sure there's a colour to match most wedding colour schemes.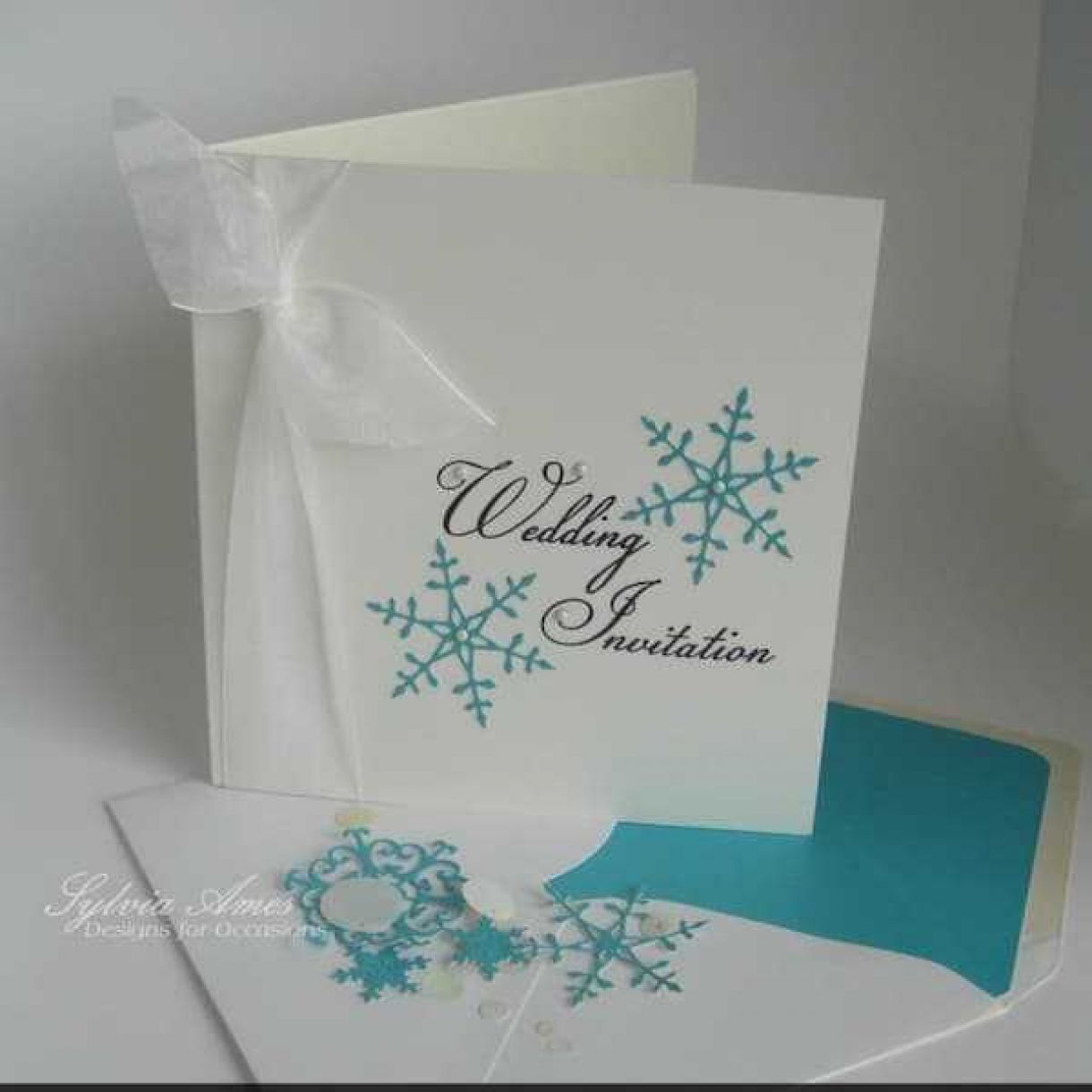 The wording was stamped in black ink for the card above, adding two die-cut snowflakes, a ribbon and white pearl domes. An insert and envelope lined with Papermill's pearlised sea blue paper were added.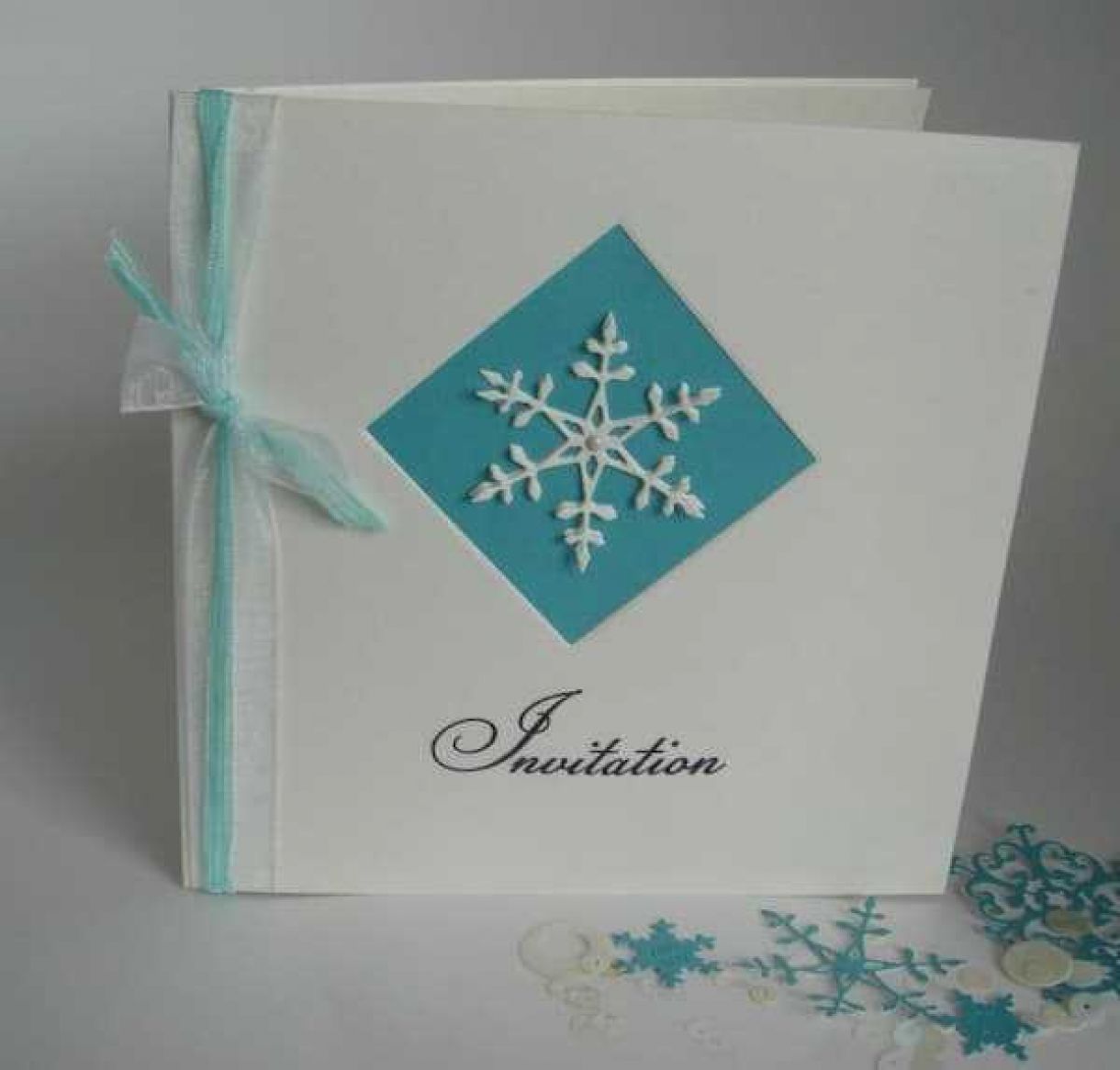 The aperture in the card shown above was cut using a square die, which was rotated to give the diamond shape. The inside front of the card was lined with pearlised sea blue paper, the wording was stamped in black ink, and two die-cut snowflakes were added to the centre of the aperture. An insert was added to finalise, and a ribbon was tied around to add a finesse touch.
Materials I used:
If you're making wedding invitations for next year, check out the beautiful colours available in the new pearlised cards and papers.