Why Craft and Card Making are Good for You!
1
Posted on 15th June 2016 by Papermilldirect
Filed under Creative And Inspiring Quotes, Papermill Direct News

Do you use card-making and craft as therapy?
We've created this infographic to explain exactly why you need to make extra time for creativity and craft in your life.  Please feel free to share, just be sure to add a link back to this post.
We often hear from our customers that they started card making and crafting as a result of an illness that saw them spending more time at home. Or during a stressful time where they needed something to help them relax and take their mind away from every day worries.  Do you find craft therapeutic in this way?  You don't have to be ill to benefit from craft therapy, it can be a way to help you relax, reflect and stay well!  We thought we'd look into all the ways that craft and card making can be good for you.
If you need an excuse to escape and relax, just refer to this infographic!
You can't craft when you're angry!  It helps you to calm down and unwind from stress and worry as it focuses your mind on the task you're doing.  Because it is a creative process you need to concentrate on the here and now - not like daydreaming when doing the washing up, where you are on autopilot, you need to be engaged with the card you are making.
Repetition has been shown to induce relaxation which is good for your mind, it allows it to switch off and reboot.  Especially true of crafts like knitting, crochet and hand-stitching but also cutting, sticking and adding embellishments have the same calming process.
Craft can help you meet new people and join new and positive social circles on and offline.  It's a great way to get to know like-minded people you can chat to.  A little like when you're walking next to someone or drving and you aren't directly facing eachother, it allows you to open up more to people when you're chatting.
Cardmaking and craft is a form of self expression, it's not just about the finished product it's about choosing the craft supplies you will use, the process of designing and making and with card making there's an extra step to the process as you can send your card to friends or family, or perhaps donate them to charity.  All of this can have a great effect on your wellbeing.
Sometimes when you are really unwell or feeling tired, achieving something creative no matter how small can be what you need to stay positive.  
Making a handmade card for a family member with a personal note inside will always be more meaningful than an email or text can ever be, it's a tangible thing that they can hold and display.
Creative tasks release dopamine which is a natural anti-depressant!
So the message here is MAKE TIME FOR CRAFT - it's good for you!
Want to share this infographic on your blog or website? Copy the code snippet below
Share this Infographic On Your Site
Please include attribution to http://papermilldirect.co.uk with this graphic.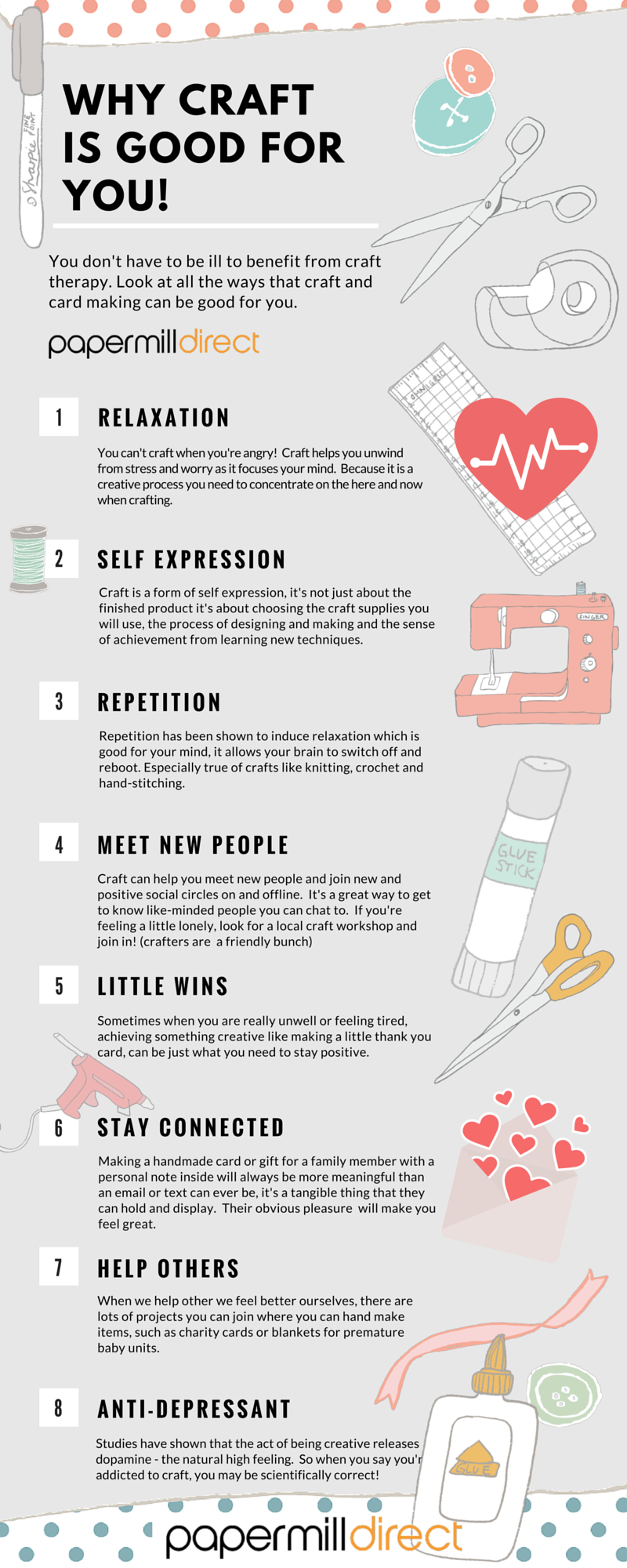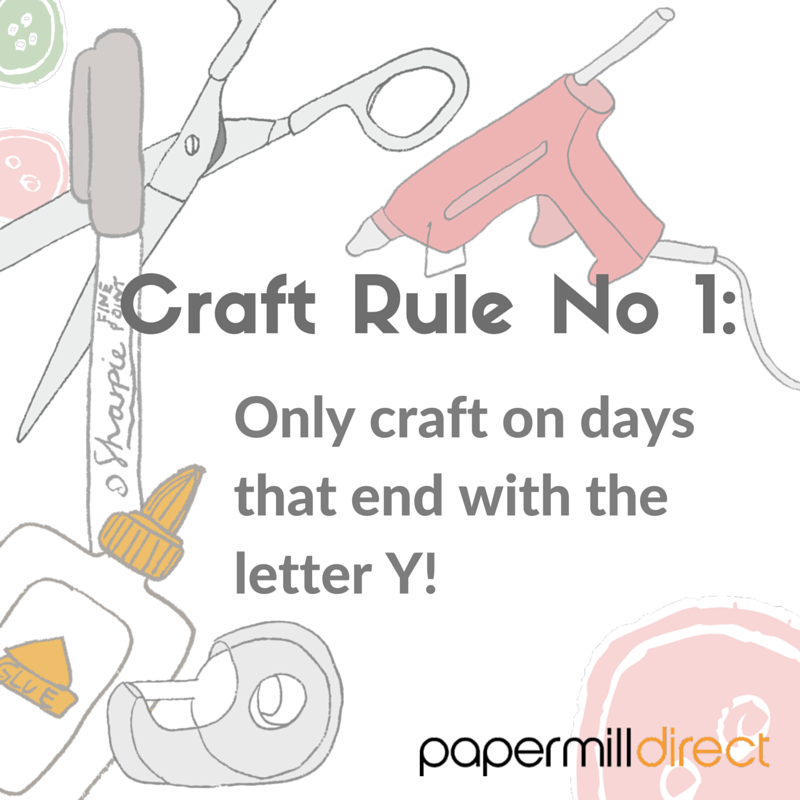 The craft community is very friendly and will always give a warm welcome to new members.  Please share your work on our Facebook page - we will always offer feedback and give advice where we can, if we can't our design team or one of the members of our lively Facebook commnuity will definitely help out!
How did you start crafting?  Please let us know in the comments.