Wedding Stationery - Save the Date
1
Posted on 24th November 2018 by Emily
Filed under Projects And Cards By Type, Wedding Stationery
Many of our customers are professional wedding stationers, creating beautiful handmade wedding invitations, place holders and table plans for brides and grooms across the UK. One of the reason why our textured and pearlised white card is so popular!
Recently 'Save the Date' cards have become ever more popular. This is usually because venues are so hard to get hold of and brides and grooms are forced to book the date months and months in advance.
A Save the Date card gives the couple a chance to organise everything else before they send out the final invitations. Save the Date cards are also a great idea if you are planning a destination wedding where lots of advanced warning is needed. We've put together some fun ideas for making your own Save the Date cards, you can have much more fun than with the invitation which has to have certain details on - all you need for a save the date is the date and your names - everyone will get the rest!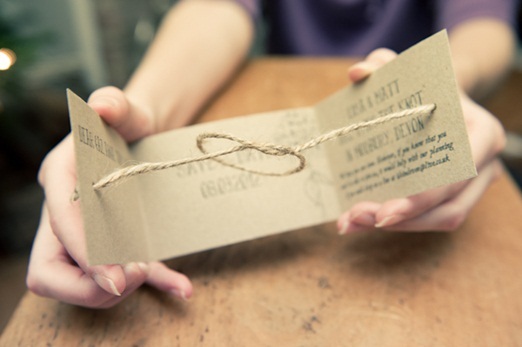 This save the date is so clever - as the recipient opens up the card the knot ties - The Natural Wedding Company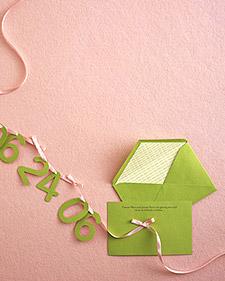 This cute save the date card has letters attached to a ribbon, they unfurl as the envelope is opened. From the ubiquitous Martha Stewart!
Handmade Save the Date card tied with a simple bow - from funkyfairies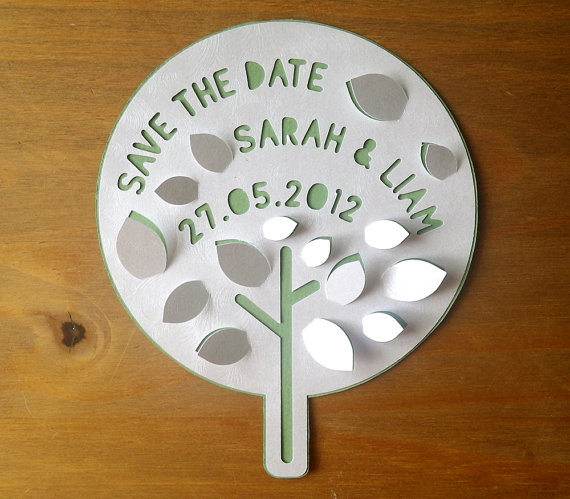 Simple paper cut save the date
We'd love to see more of your work, so please leave us a link to your website so we can take a look, or post a picture over on our facebook wall. Do you often create Save the Date cards for your customers - do you find they usually want something a unique like these? Let us know what kind of commissions you have had or if you created save the dates for your own wedding.