Card Making Tips & Tricks
0
Posted on 23rd November 2018 by Emily
Filed under Card Making Ideas, All Papercraft Tutorials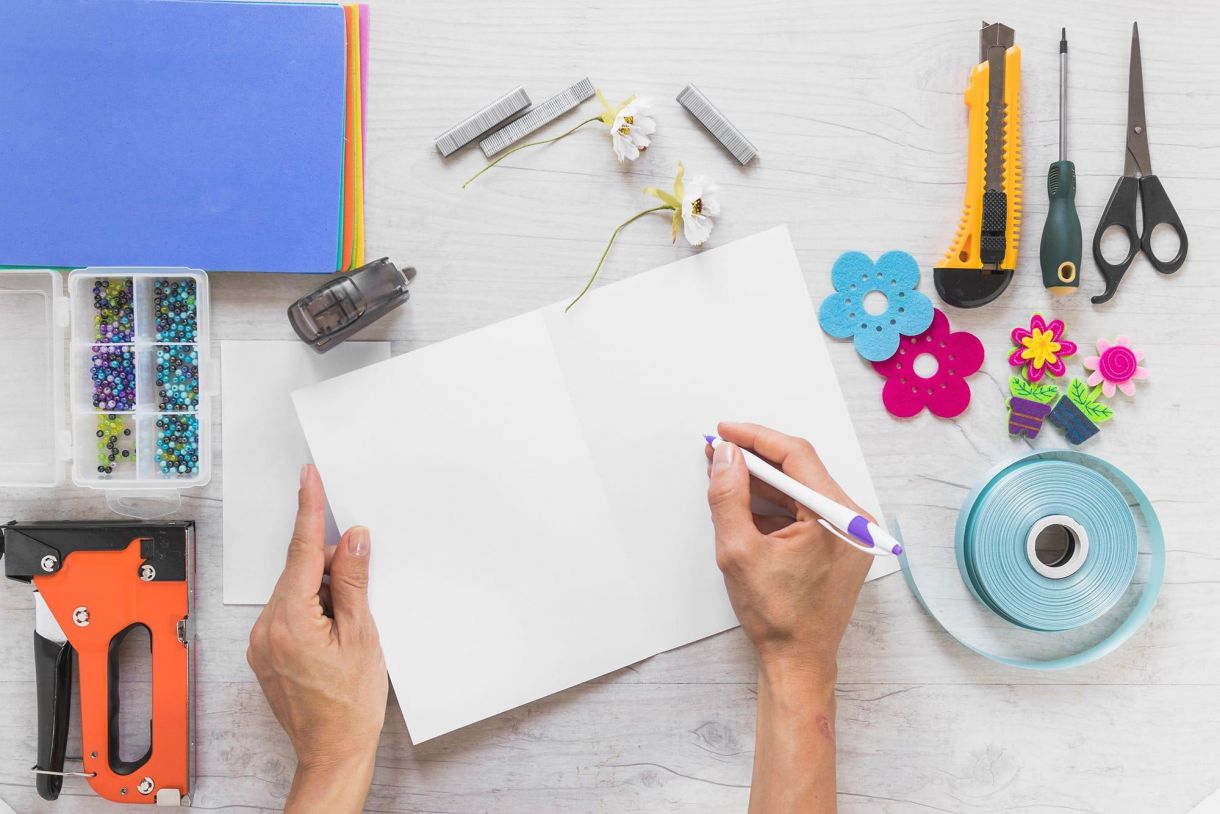 Use foam tape, dots and squares to add dimensions to your cards, this will result in a slightly raised image to embellishments.
Use self-closing tweezers to helps you hold ribbon or string when you are tying them onto your cards.
When you are stamping an image sometimes small areas are not as inked as others. Use a coloured marked that matches your ink to fill in the blank and lighter areas.
Do you sometimes use too much glitter when crafting and struggle to remove the extra glitter? Using a lint roller is a great way to remove excess glitter.
Before cleaning paint brushes, soak them in some hair conditioner. This will make them easier to clean and soften them ready for them to be used again!
Sometimes less is more, don't over complicate a design.
Odd numbers are more pleasing on the eye then even numbers, when using embellishments or images this tip is handy to remember.
Do you have a pair of Dull Scissors and don't want to buy anymore? Cut up some sandpaper with the scissors and it will sharpen them right up making them usable again.
Get rid of hot glue gun strands with a hair dryer, blast your craft for a few seconds and the strands will soon disappear. Remember to use the hair dryer on a low setting.
Add some petroleum jelly around the edges of your glue containers to stop them from gluing shut.
Store your glue sticks in the freezer to keep the glue from going stringing.
Use a black marker to add a thin border around die-cut pieces. This will help light coloured pieces to stand out.