Tutorials for making Pop Up Cards
1
Posted on 2nd August 2012 by Papermilldirect
Filed under All Papercraft Tutorials
It doesn't matter how old you are, 3 or 93! - a pop up card will make you smile! Some of the principles of making pop up cards can be applied to all sorts of designs - it's really entirely up to your own creativity how you choose to incorporate them into your card making designs. We've found three different types of pop up card, each has a slightly different approach to making the paper inside pop up - once you get to grips with the basics, you'll be coming up with lots of ideas of your own we're sure! Please share any of your own pop-up designs over on our facebook page, we'd love to see them!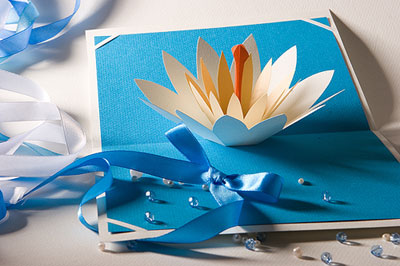 Pop up lotus flower tutorial - RU Pop Up (NB. It's in Russian, but the pictures speak for themselves!) We chose to include this one because it's so stunning. You could easily adapt the petals, add more layers and create something entirely unique using this design.
Pop Up Card Tutorial - Oh Happy Day - So simple, but really sweet - love all the little balloons, the method is simple just a little strip of card for each pop up.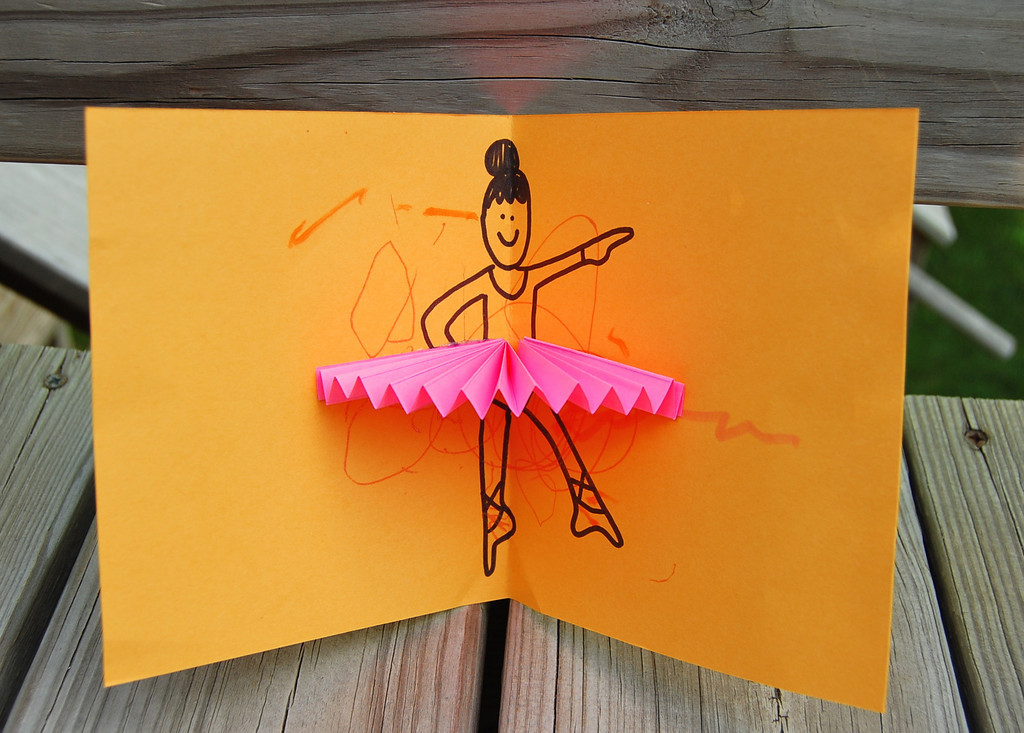 This is a great one for the kids - but the idea could also be incorporated into a more sophisticated design too! The lady who created this card has also used it as an Umbrella in one design - see more here Ikat Bag Blog
Let us know in the comments if you have ever made any pop up cards, do you think they are they just for kids crafts?